Larte Design company
is celebrating its 10th anniversary!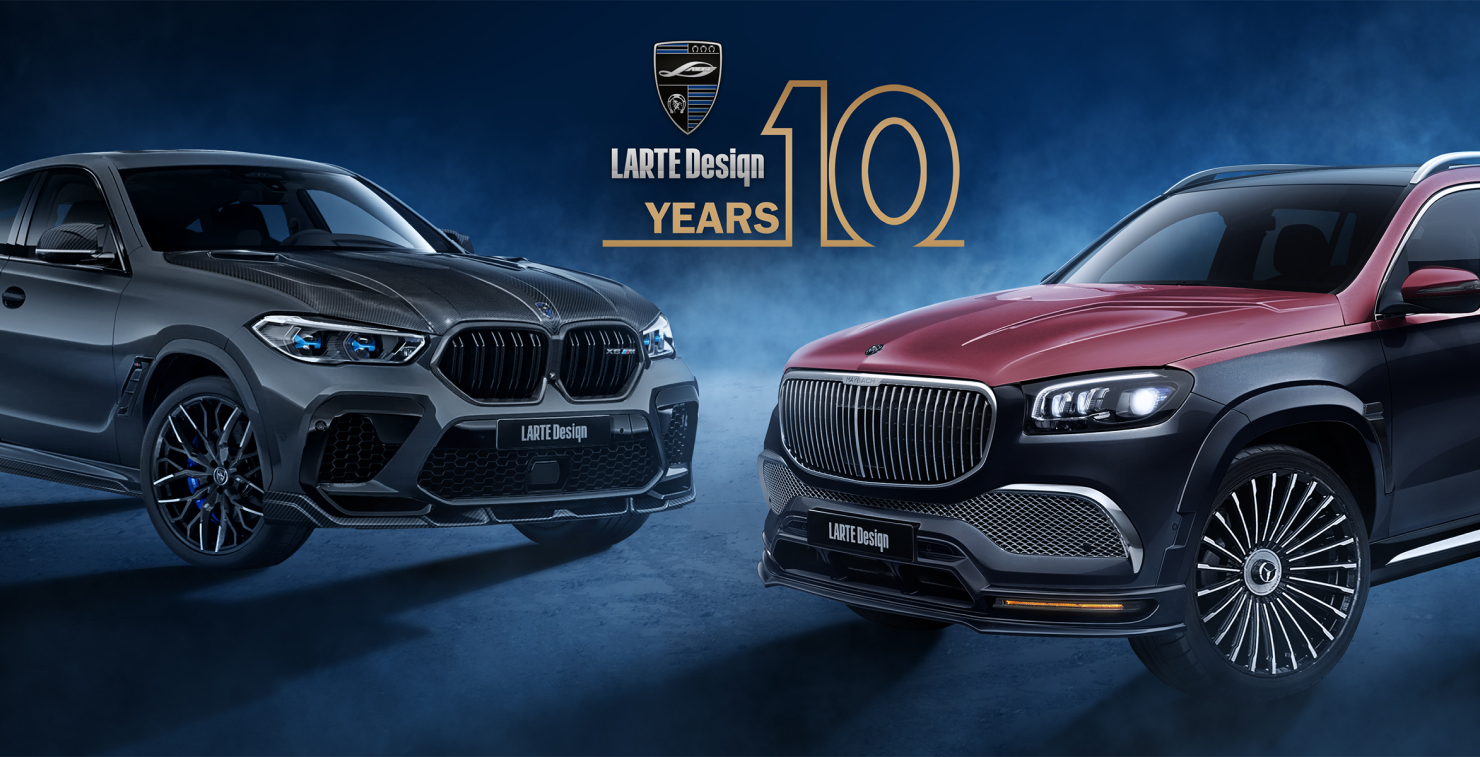 10 years ago on this particular day, March 27 in Düsseldorf, we received the first sketches of our logo and that's when the story of Larte Design began.
50 powerful, dynamic and charismatic designs for your Mercedes, BMW, Infiniti, Maserati and Tesla.
Over 4k happy owners of the cars designed by Larte.
We are so much thankful to our partners for cooperation, high quality service and new knowledge.
A lot of special thanks to our team. Guys you are the best, thanks for your work done.
Thank you for being with us for all these10 years and sharing pleasant emotions!
Project history
The company LARTE Design and Panerai unites a number of facts. First, all Panerai watches are handcrafted, with strict controls, just like our kits. Second, Larte Design kits are made of high-strength carbonate fiber, as is the Carbotech Panerai model. Third, Panerai is closely related to the marine theme, LARTE has a line of accessories made of teak wood, which is used for flooring yachts. And fourth, Larte and Panerai is a lifestyle