OWNER'S LOUNGE
Welcome to the world of LARTE Design - a unique brand where we combine professional knowledge and art to create unique body kits. LARTE is a lifestyle and a sense of aesthetic beauty with a deep understanding that our design projects for premium and luxury class cars should evoke delight and admiration. We strive to create stunning body kits that will meet your needs and amaze your imagination with elegant aggressiveness.
Larte Design Collection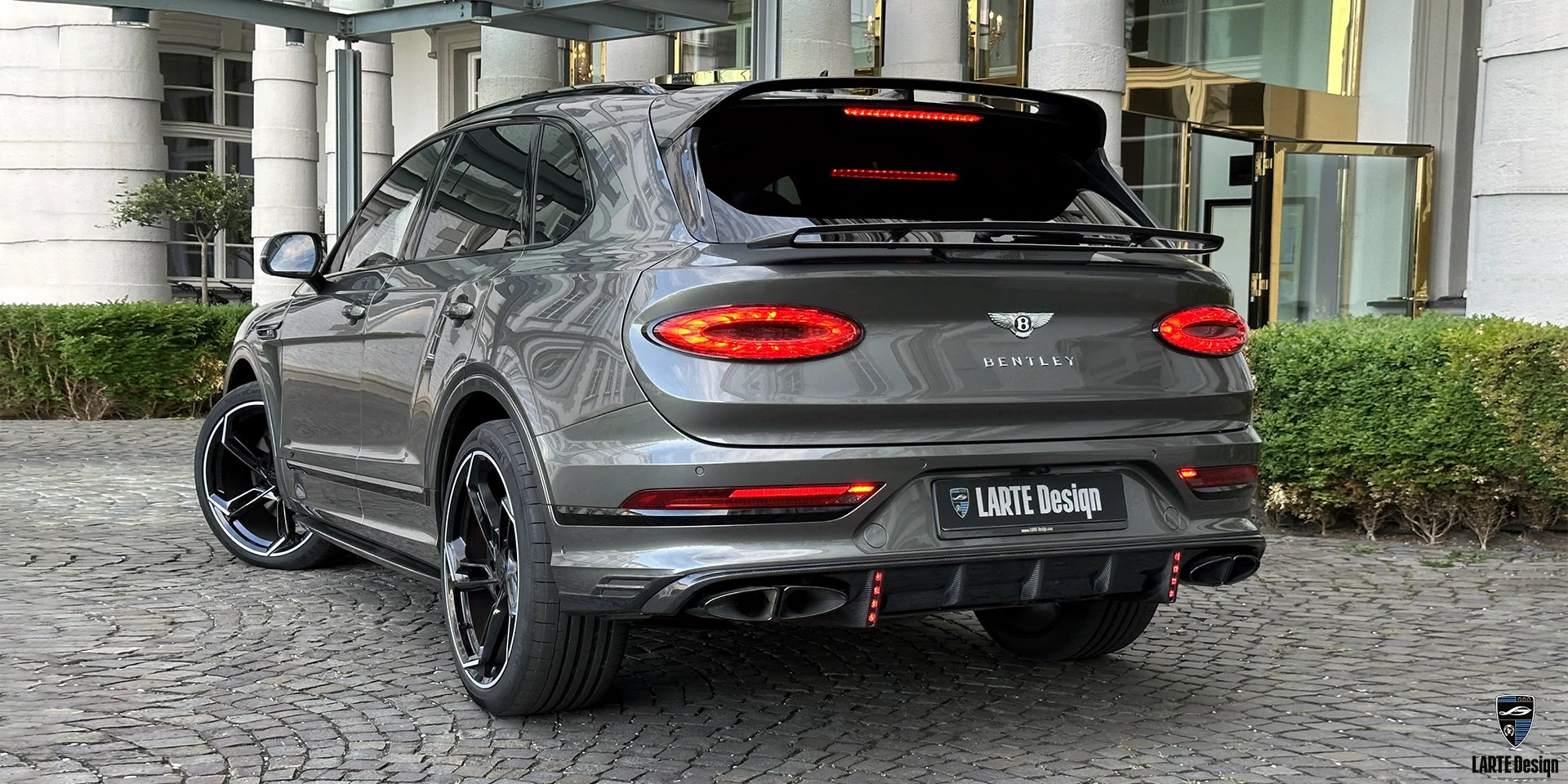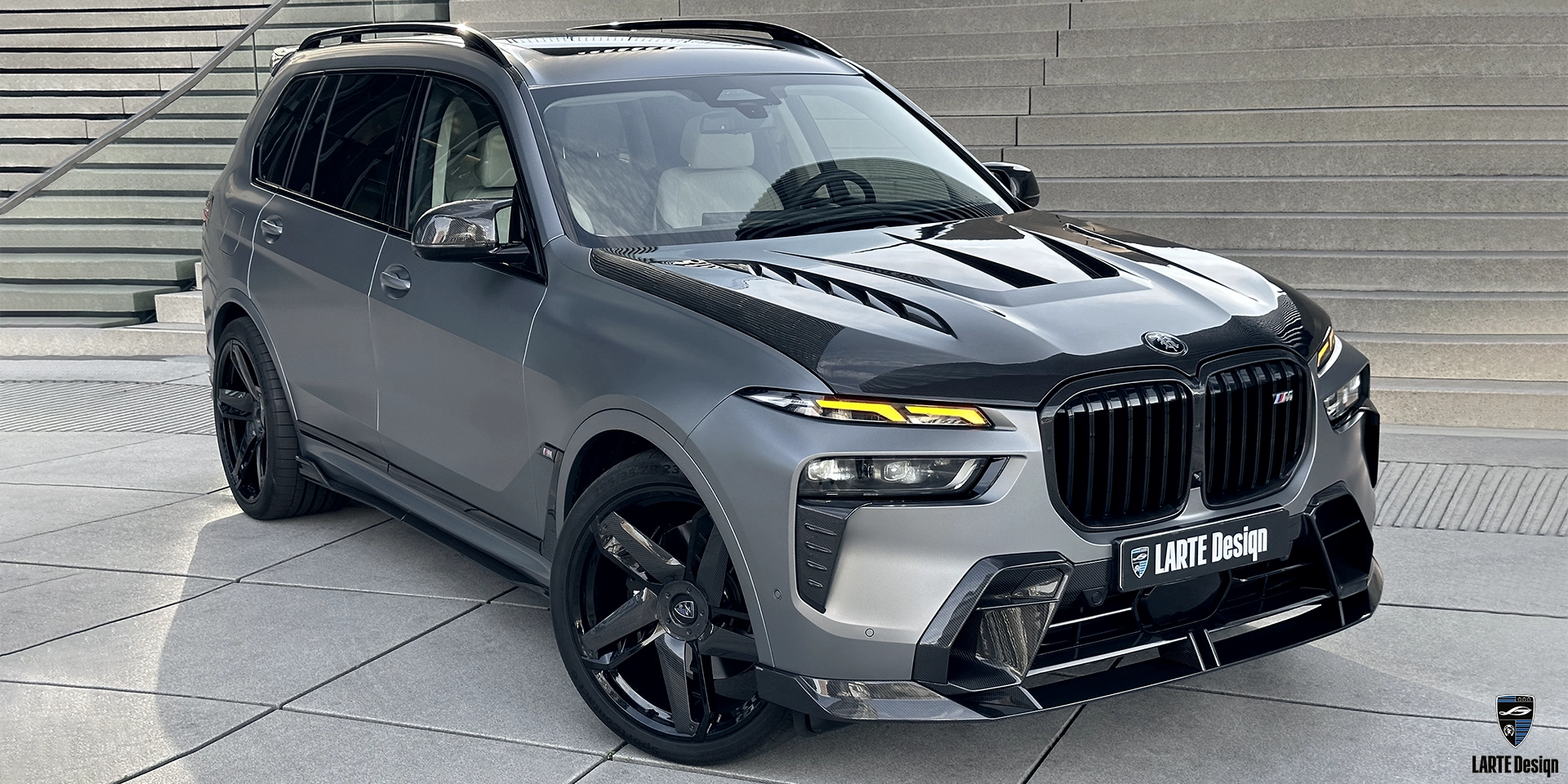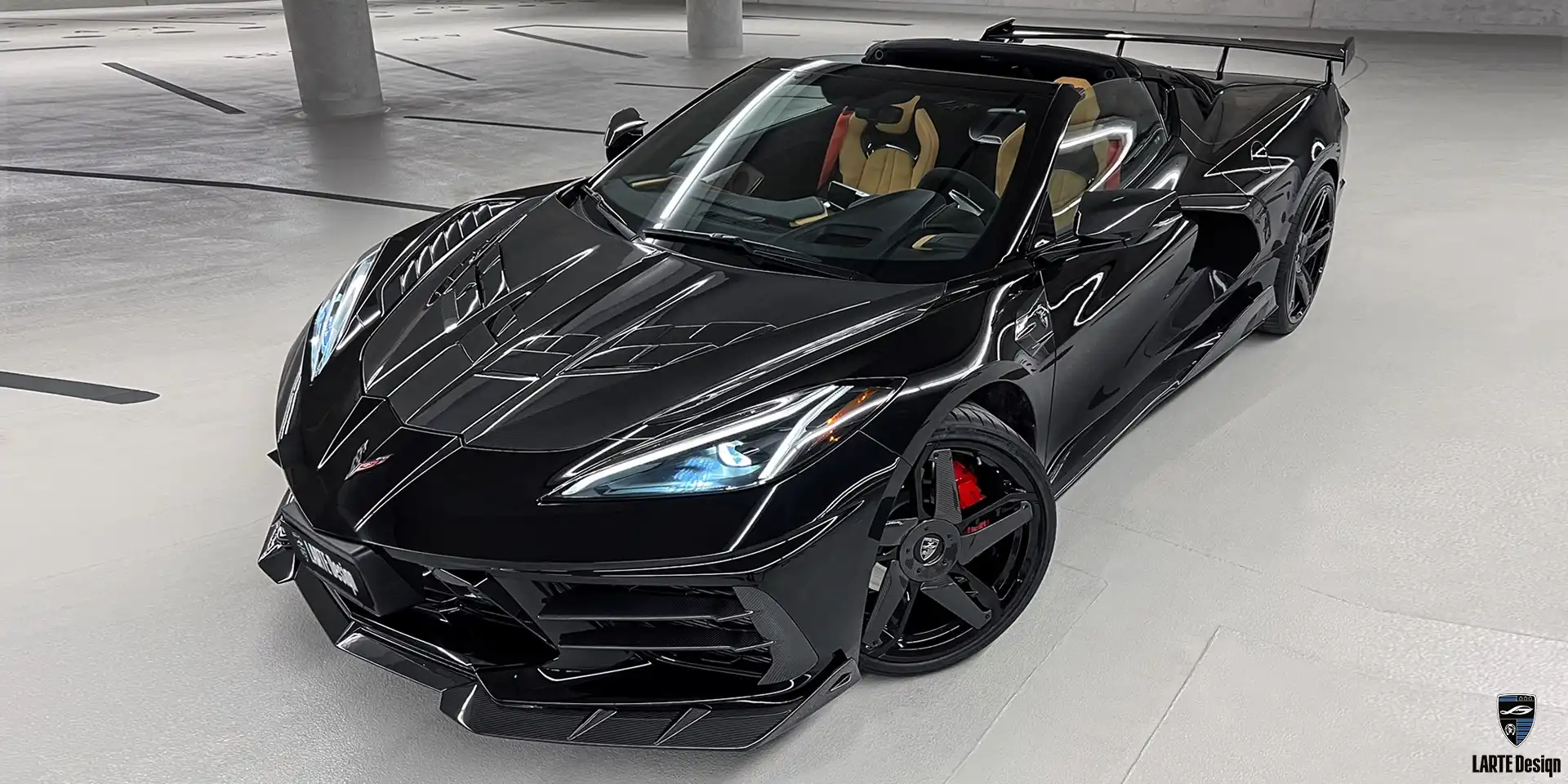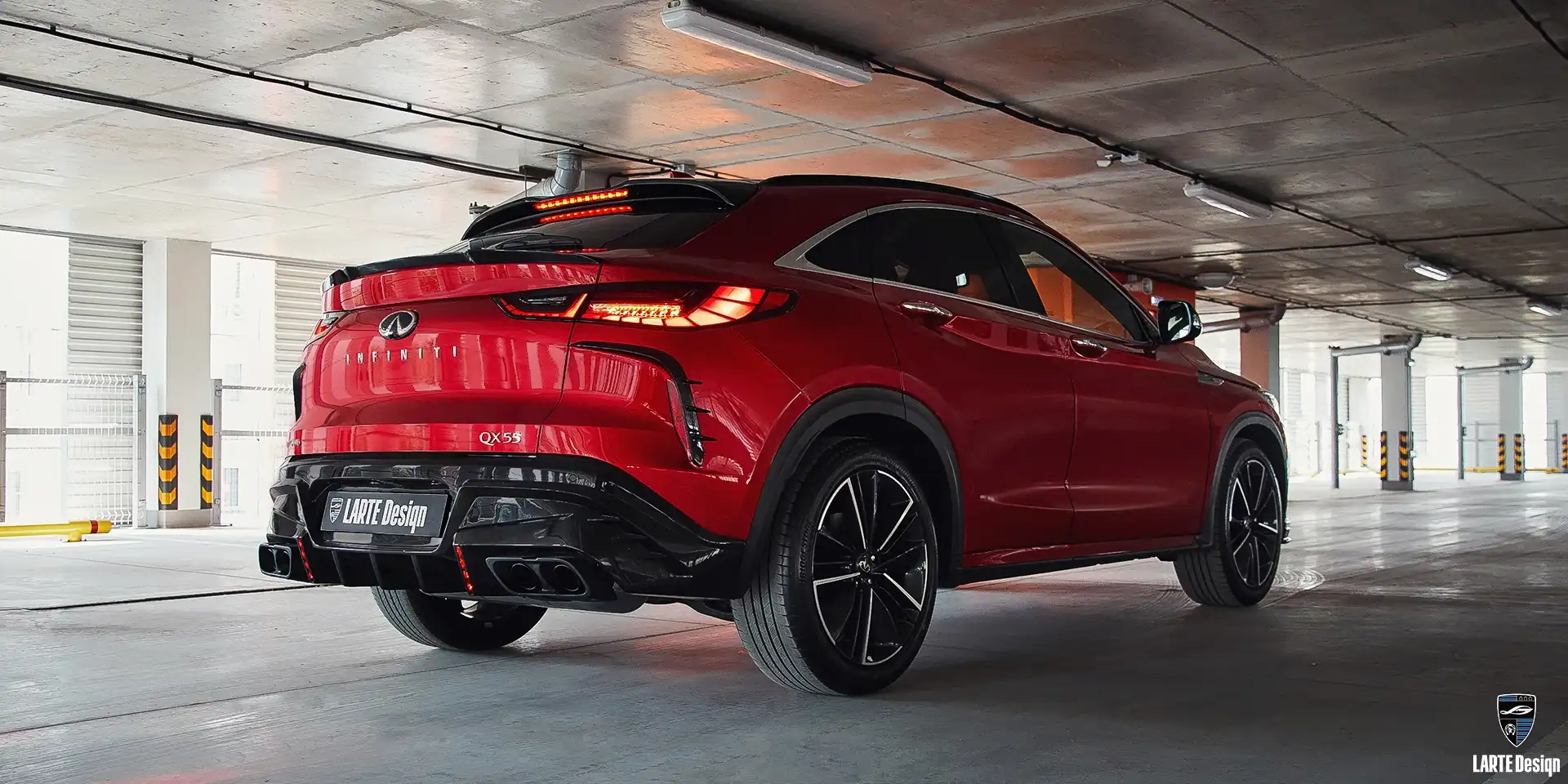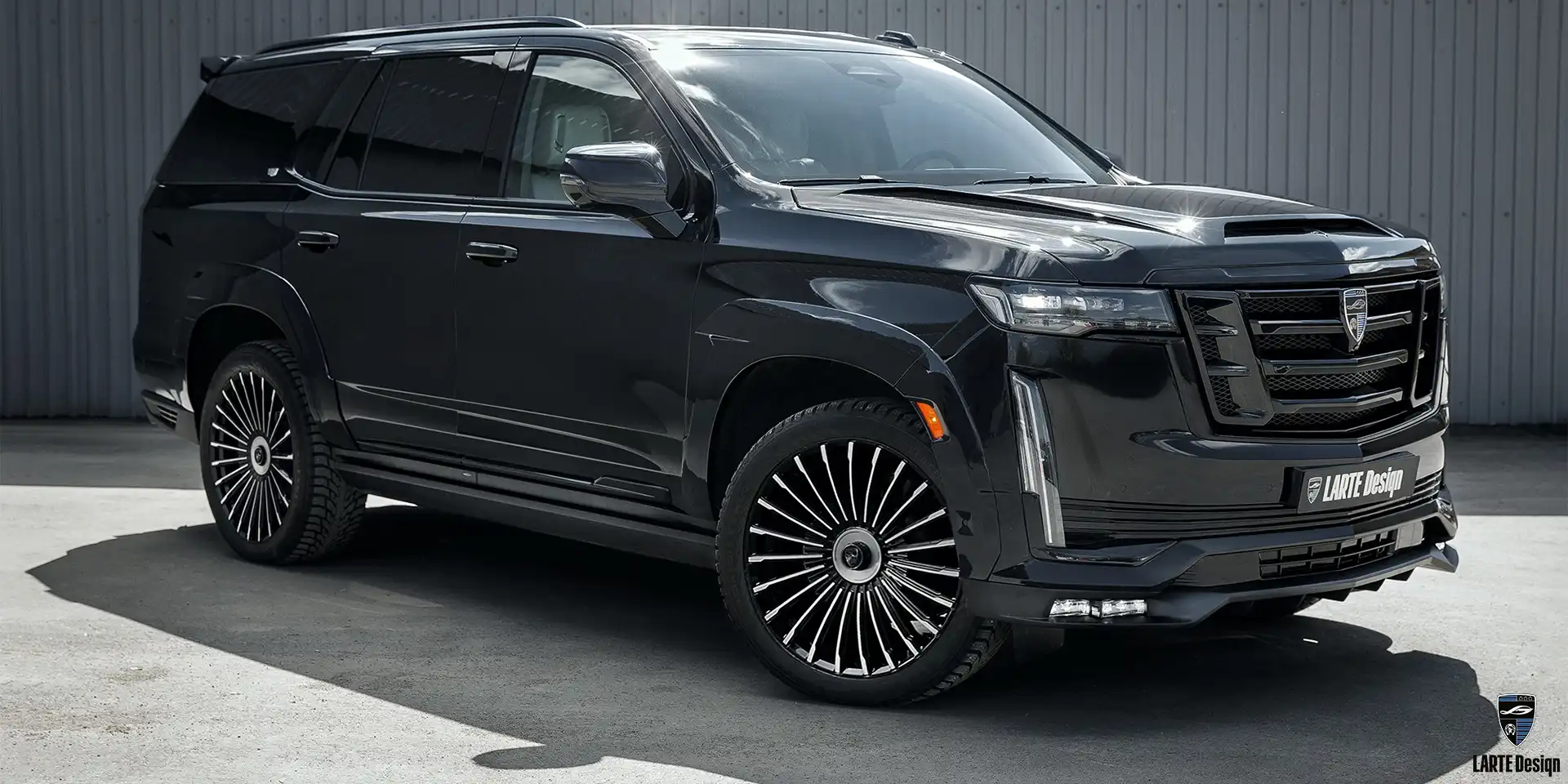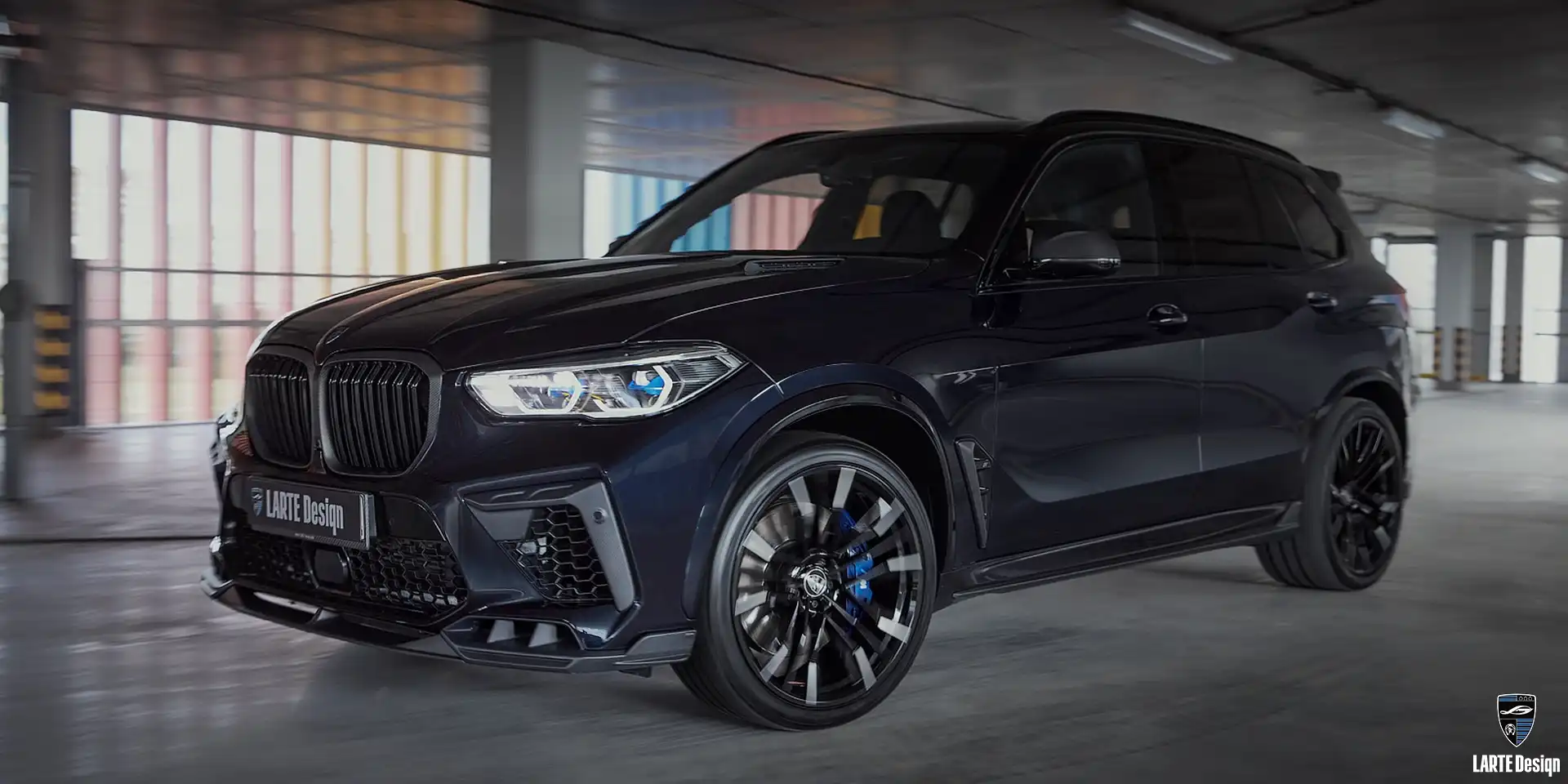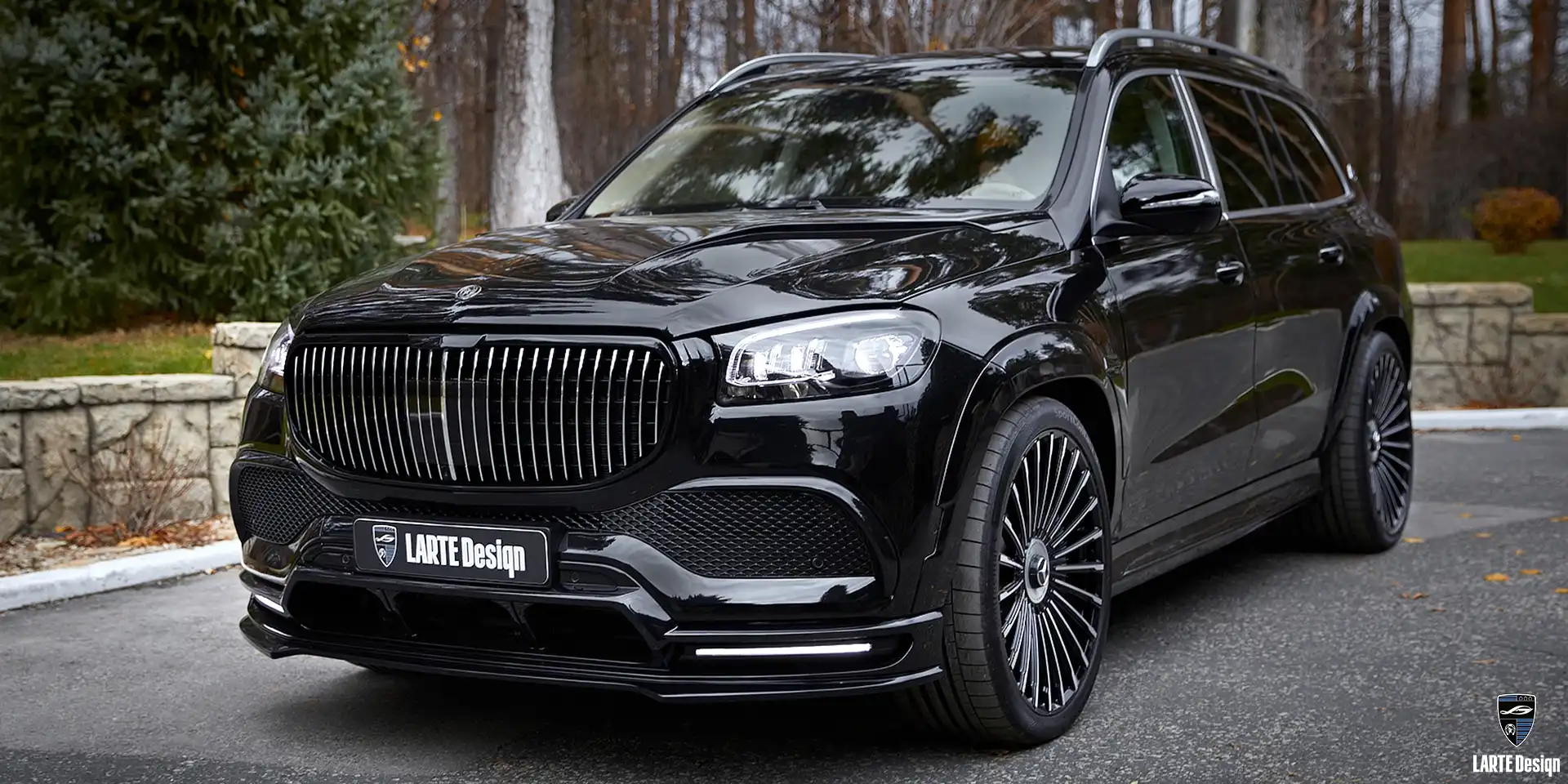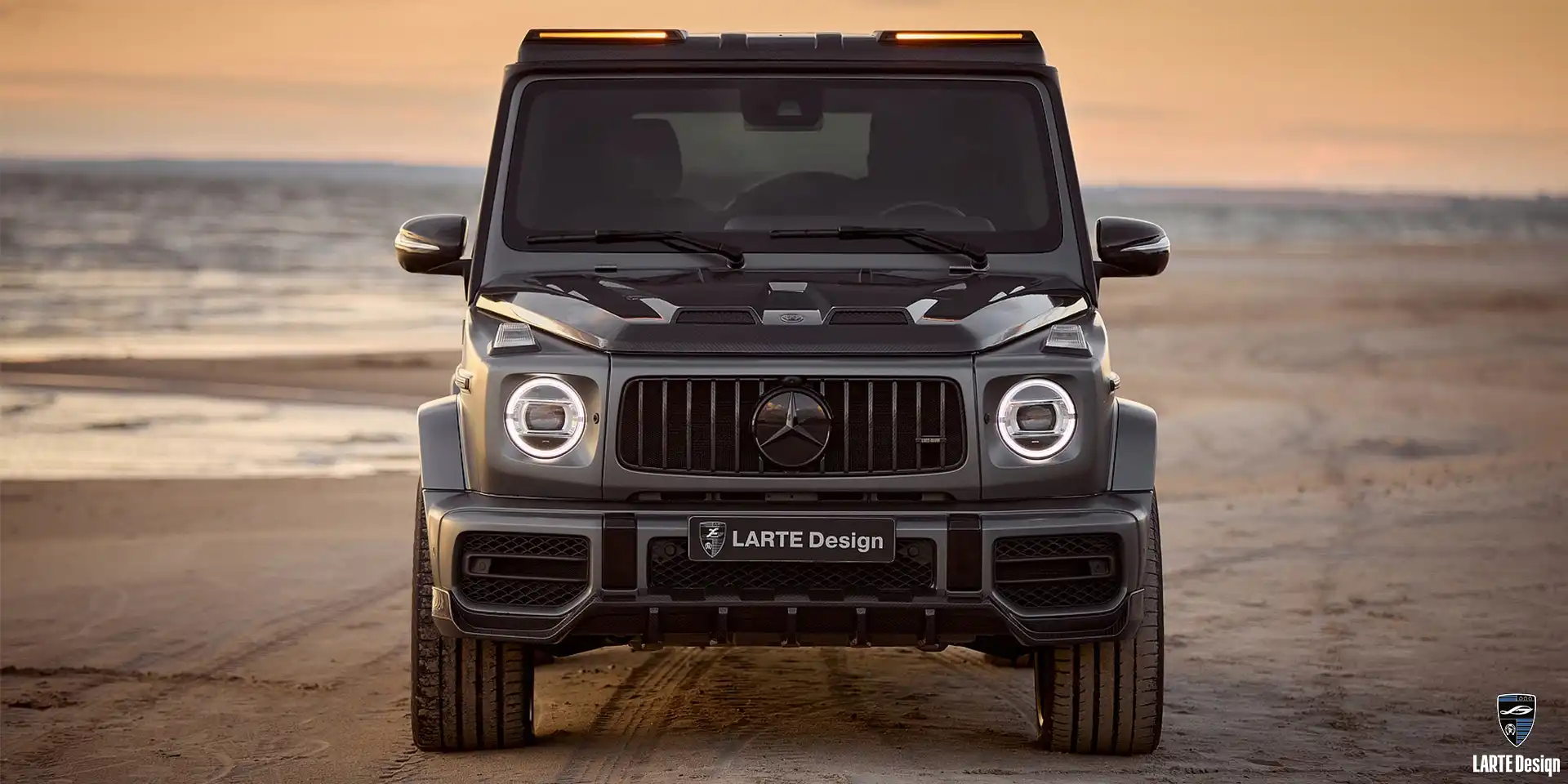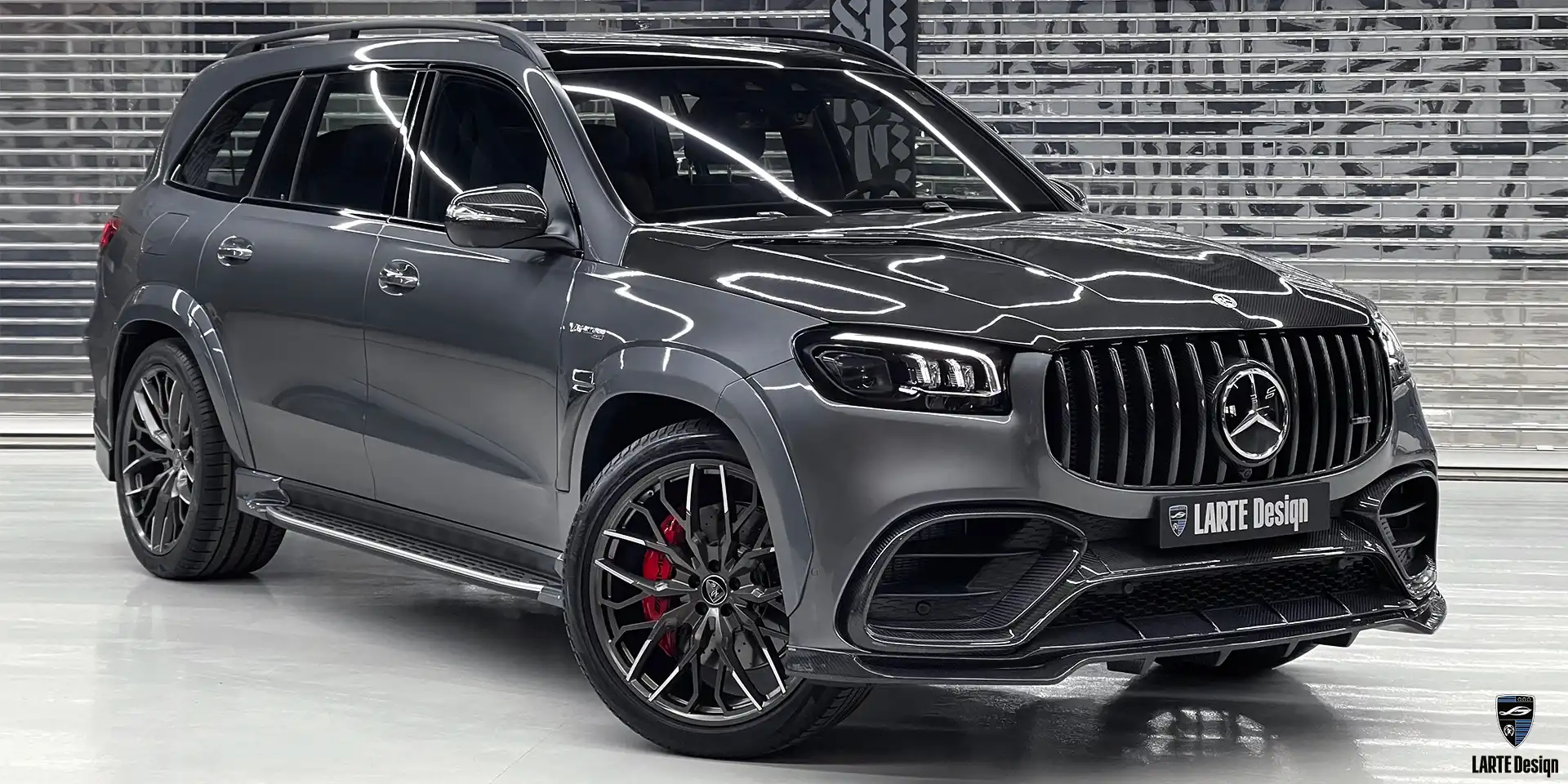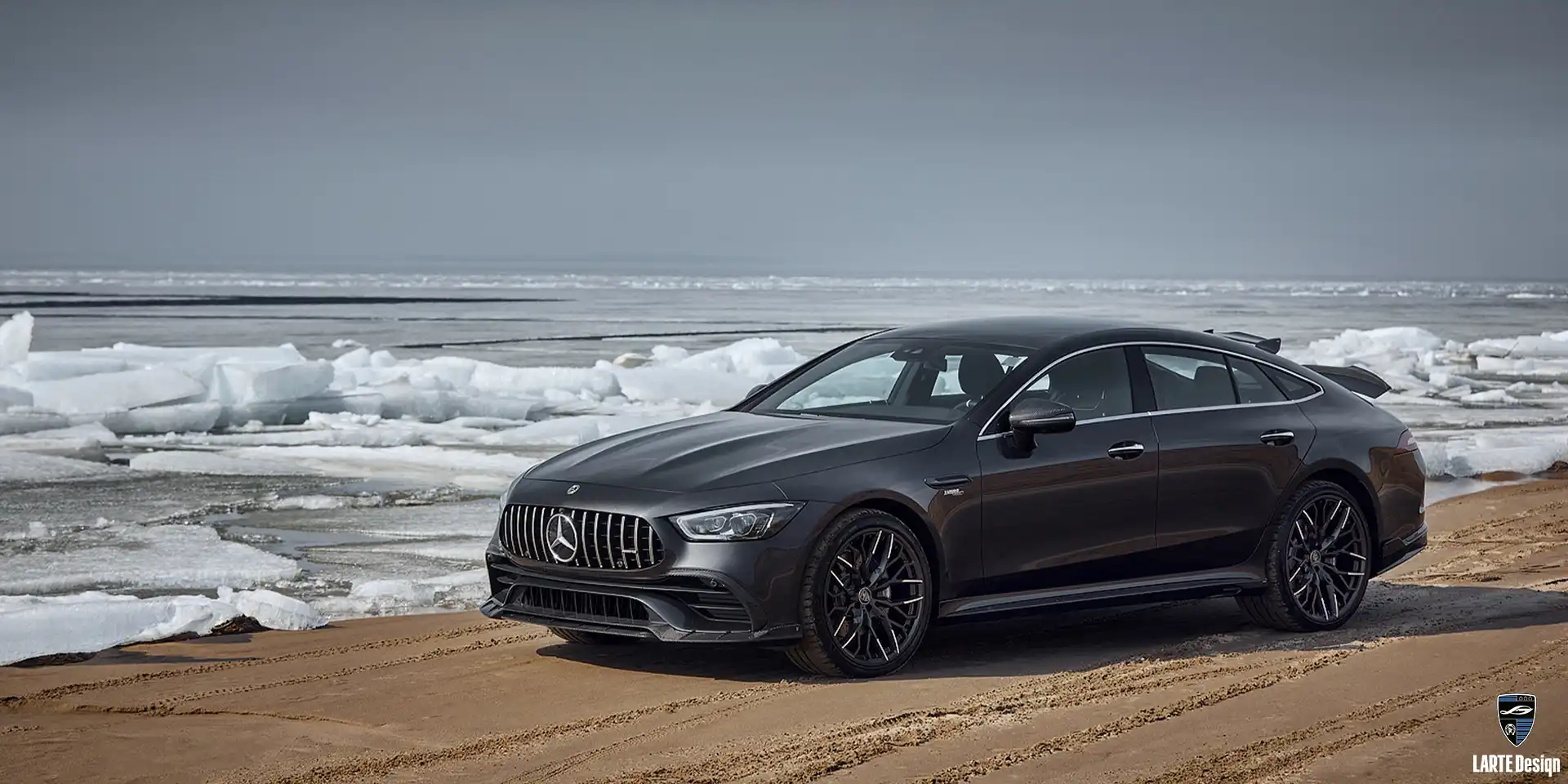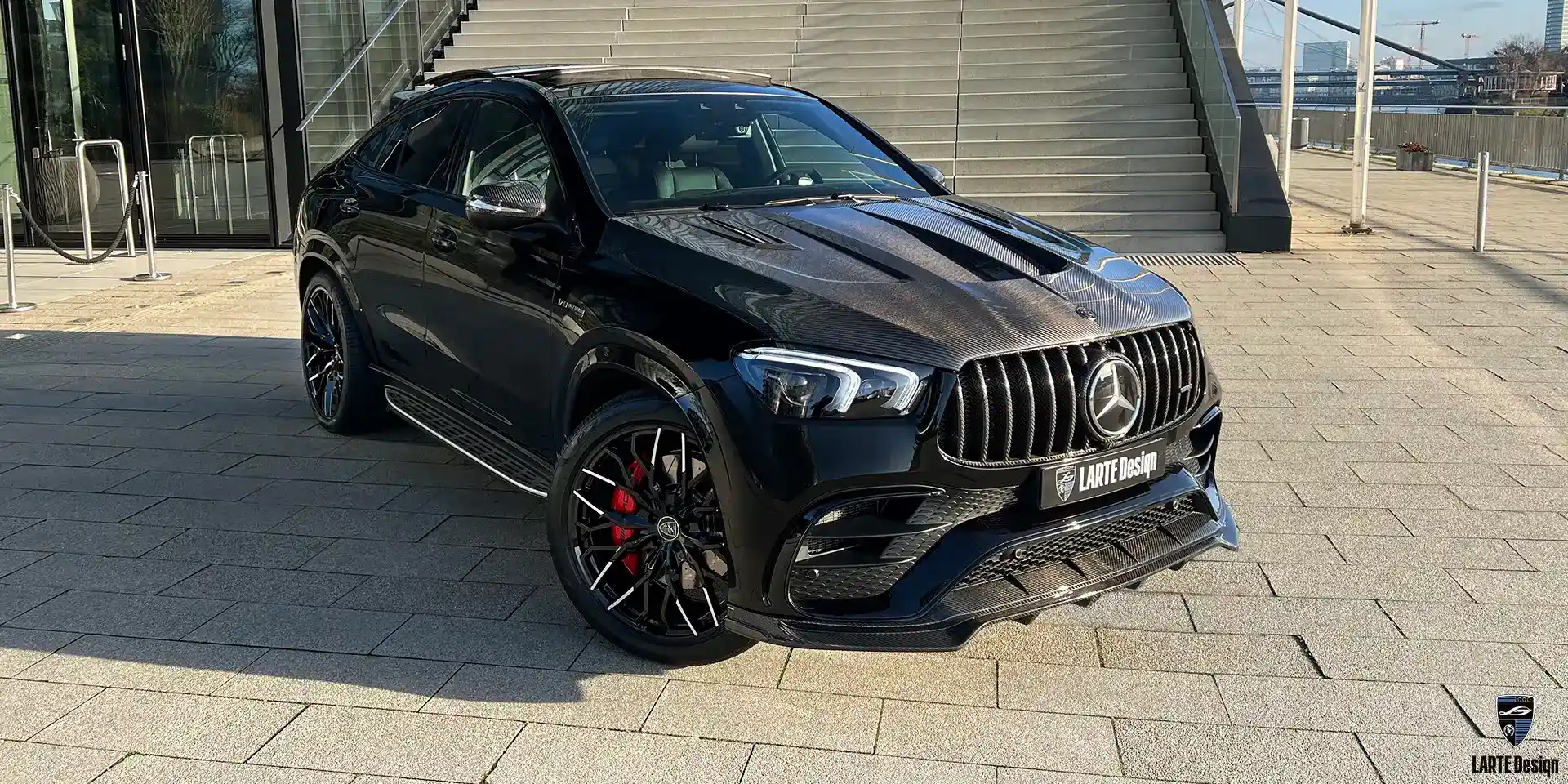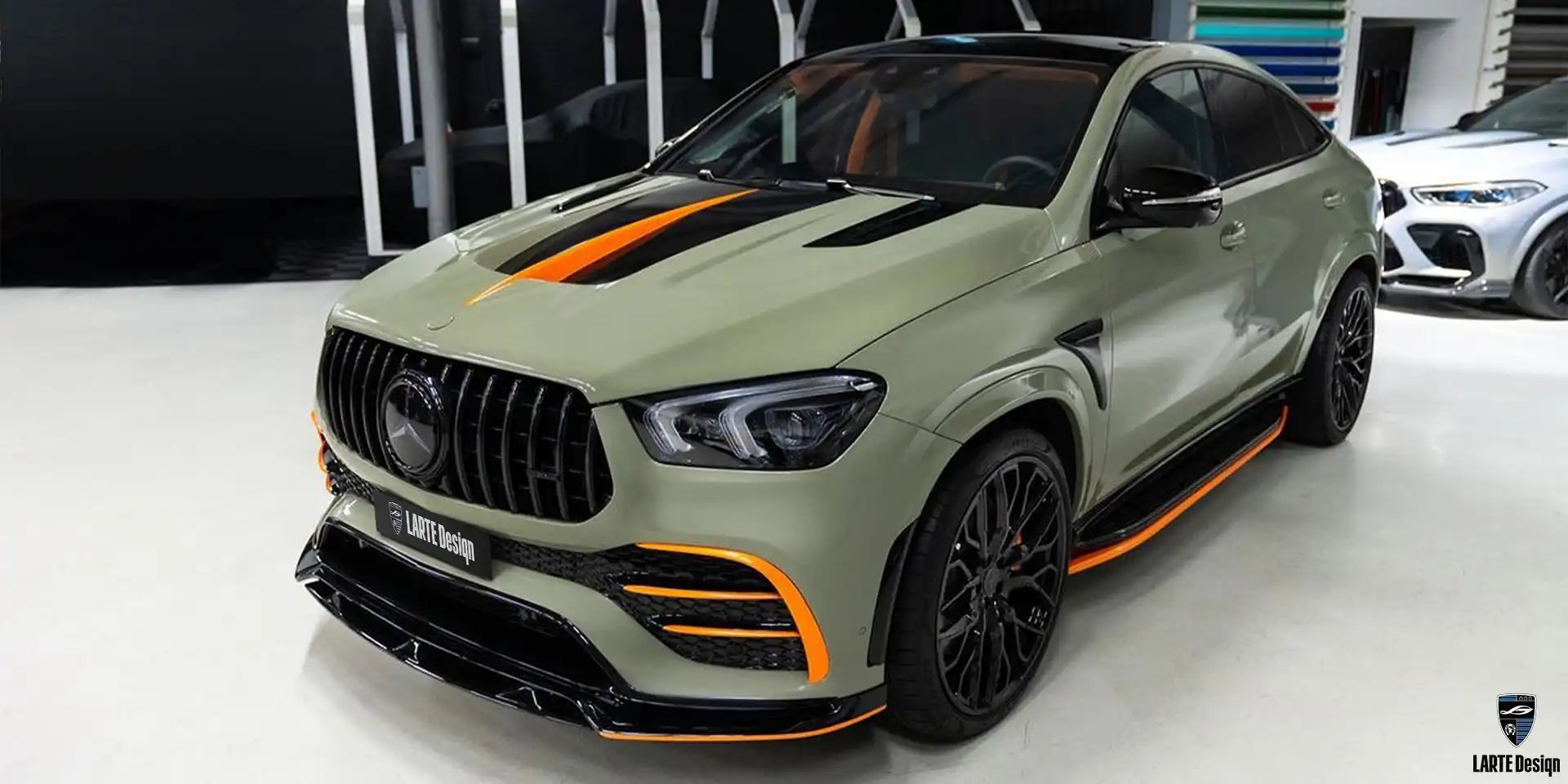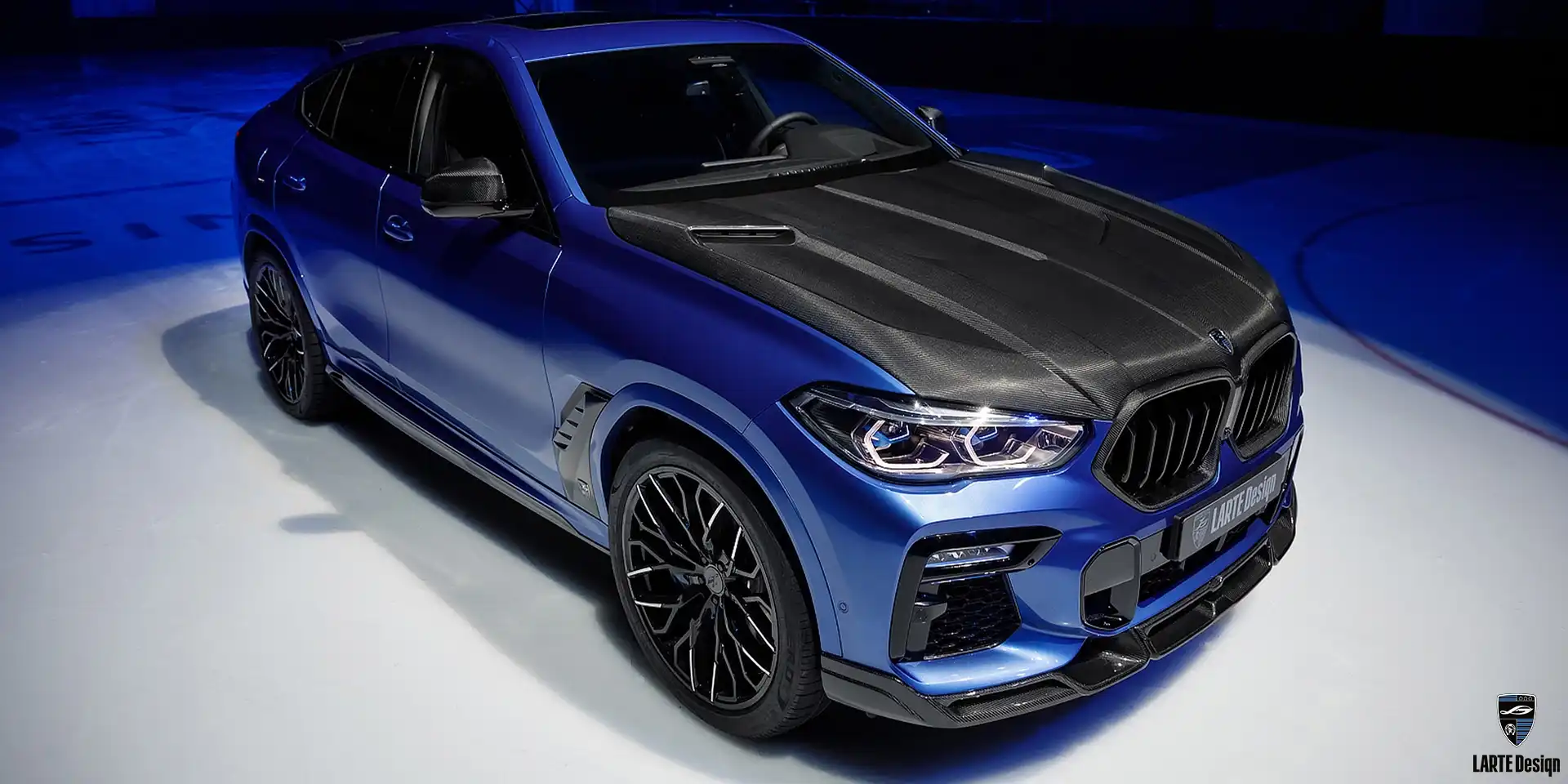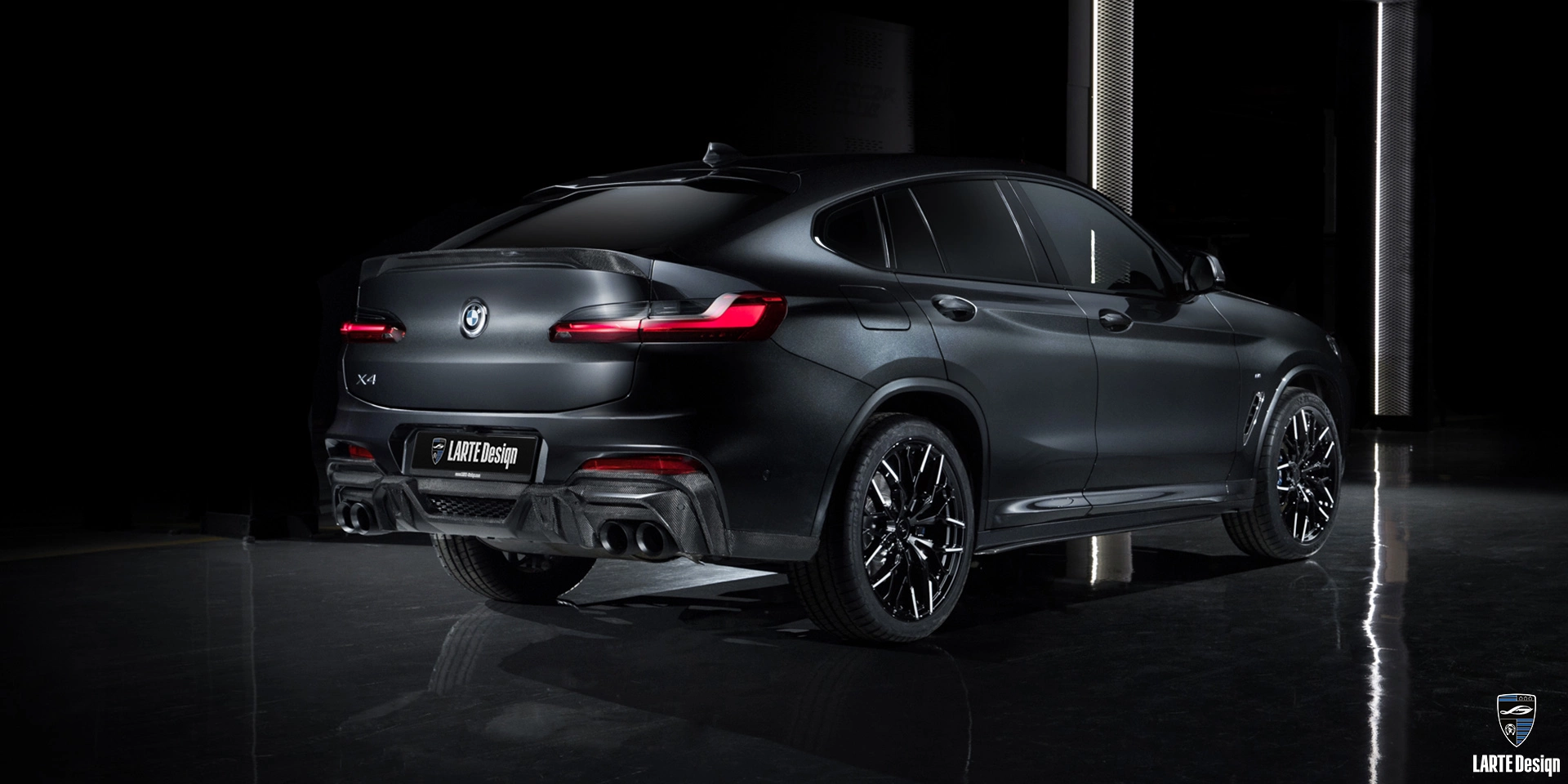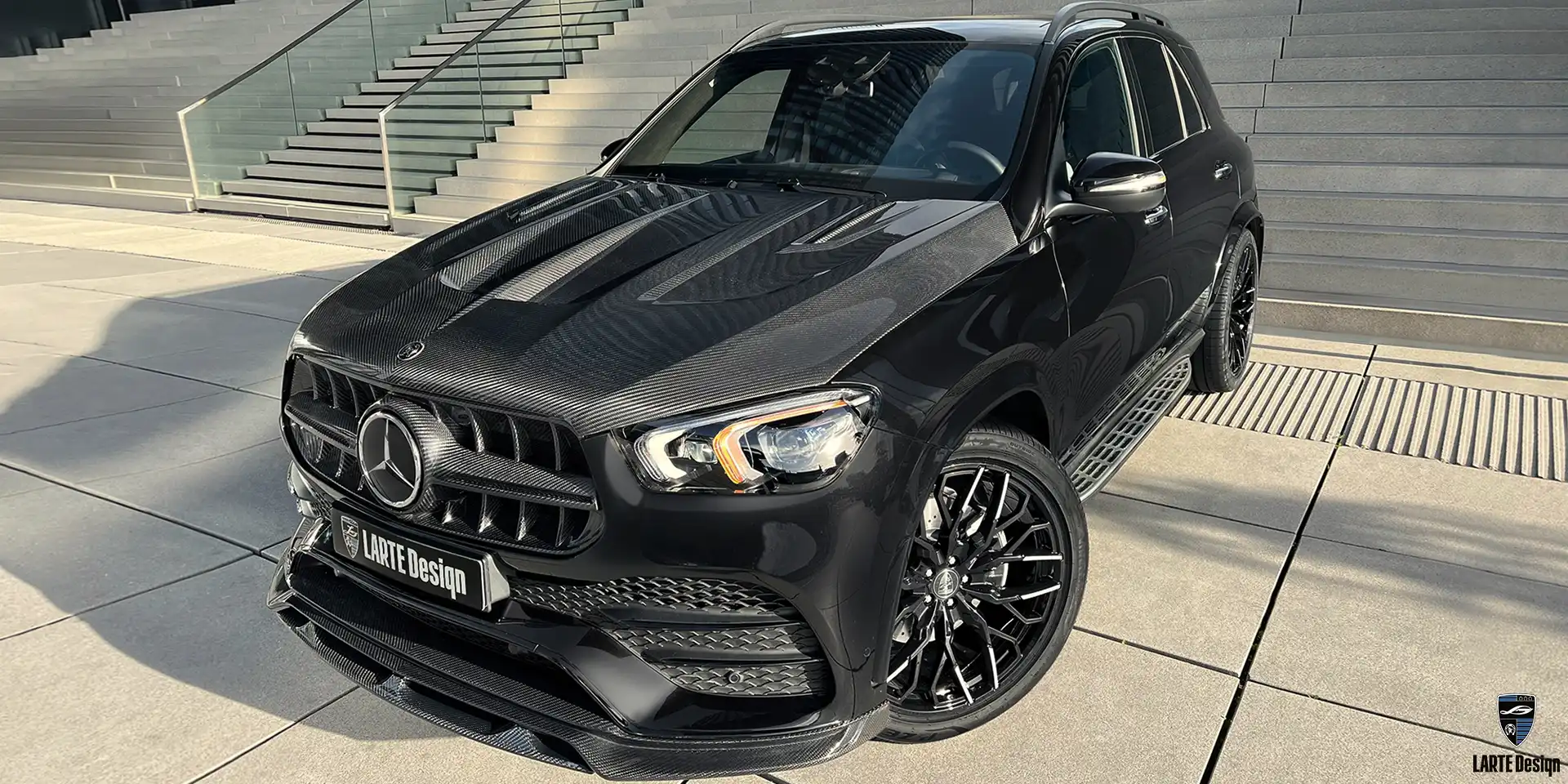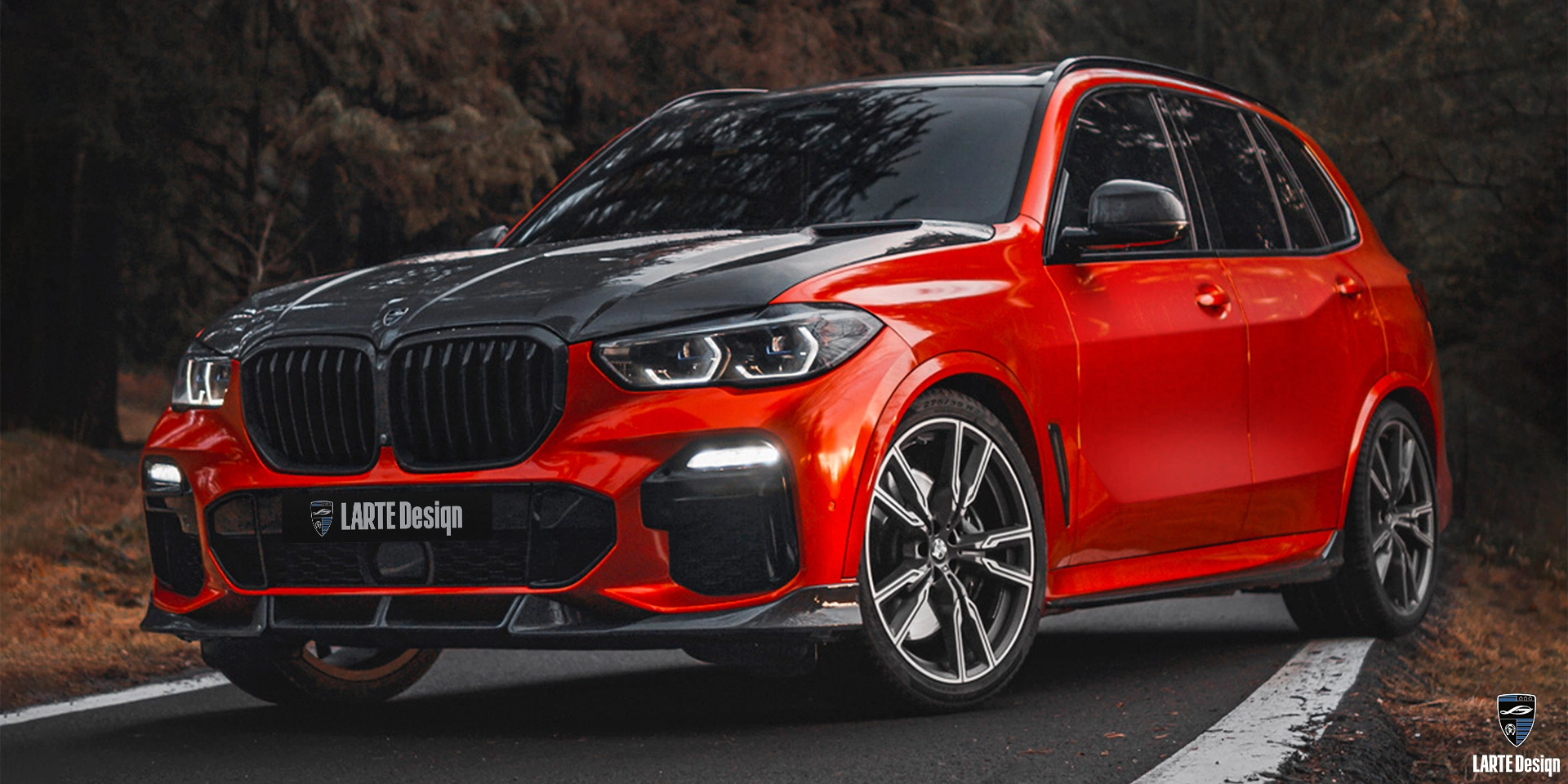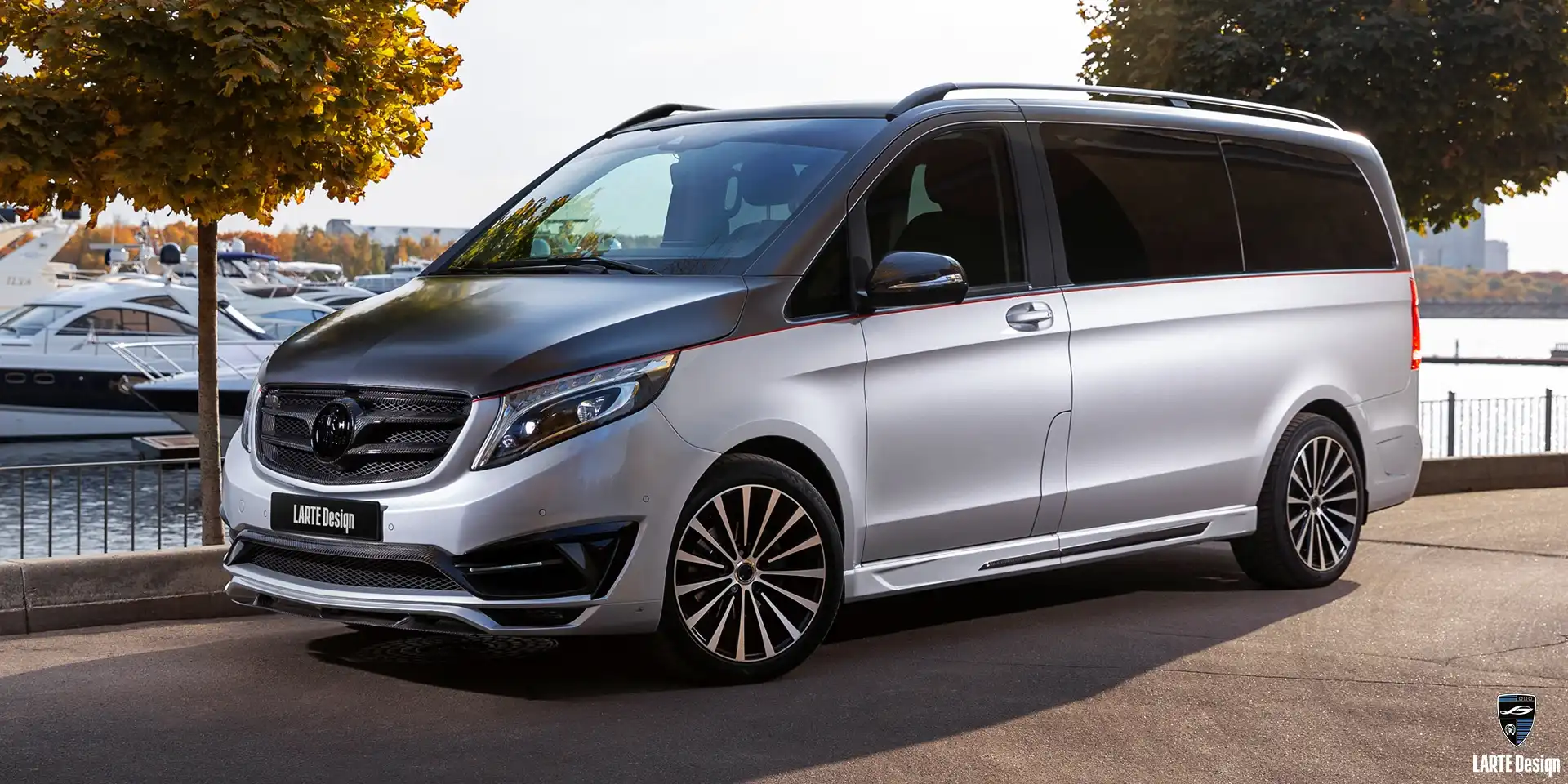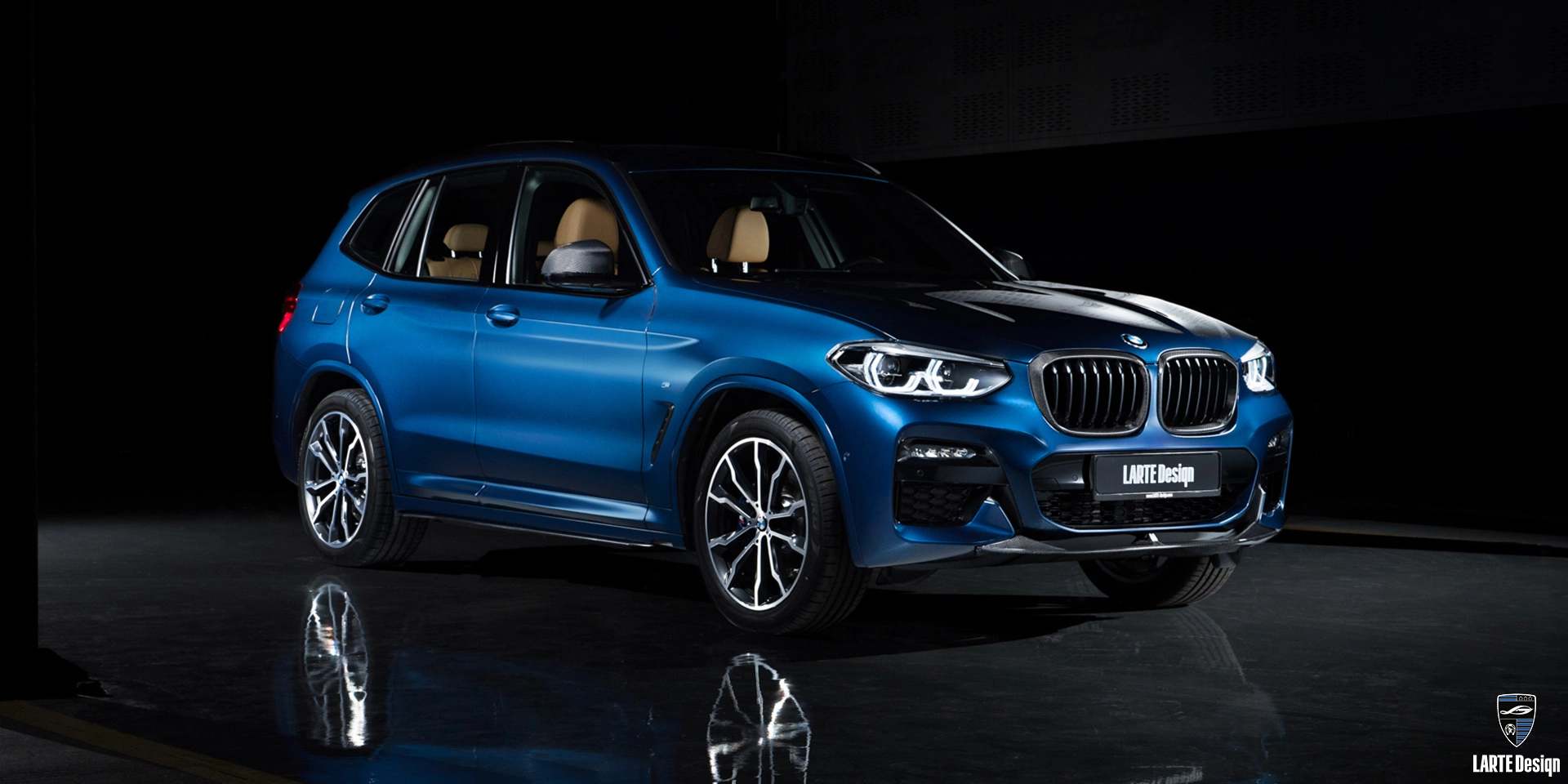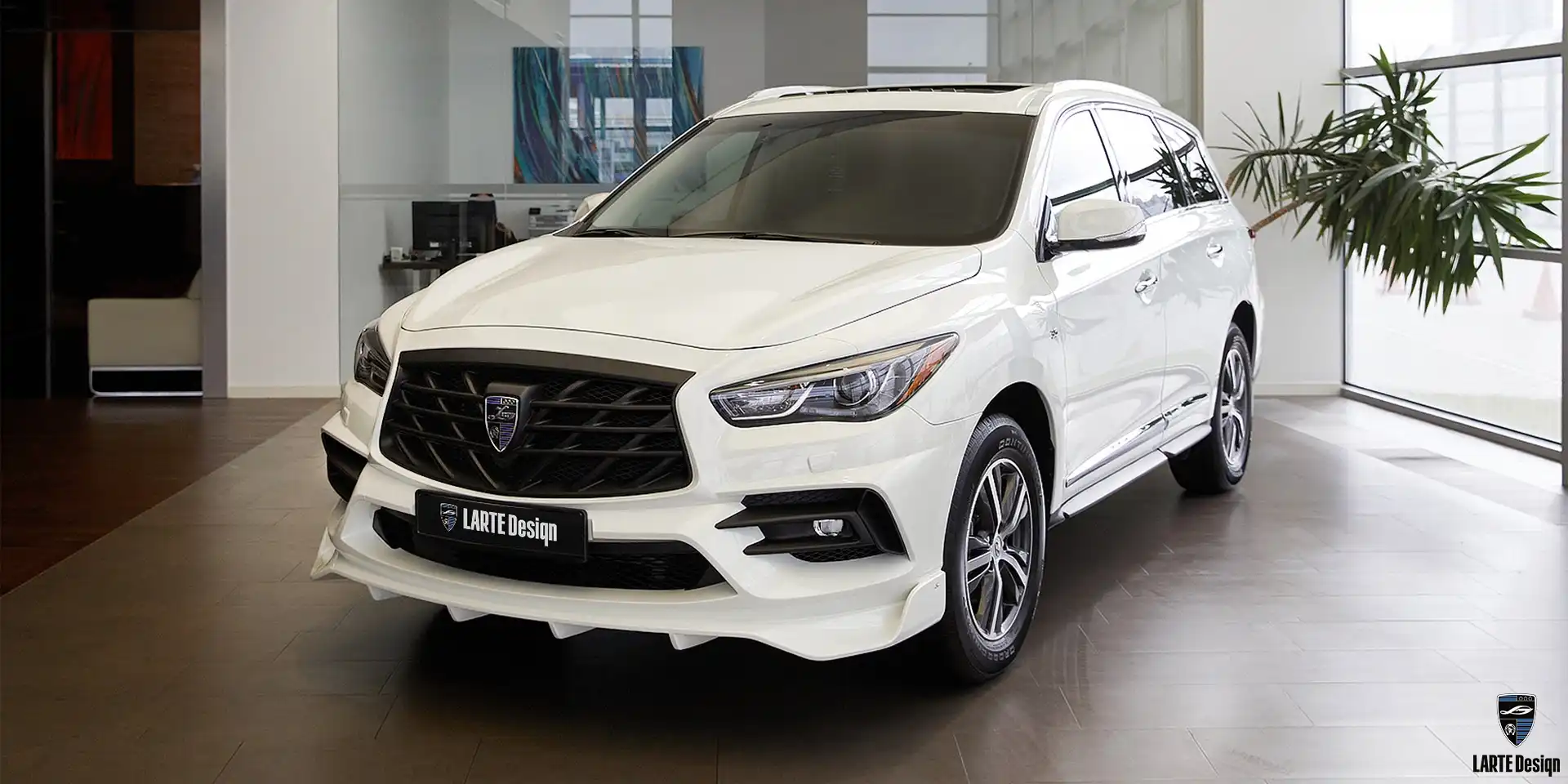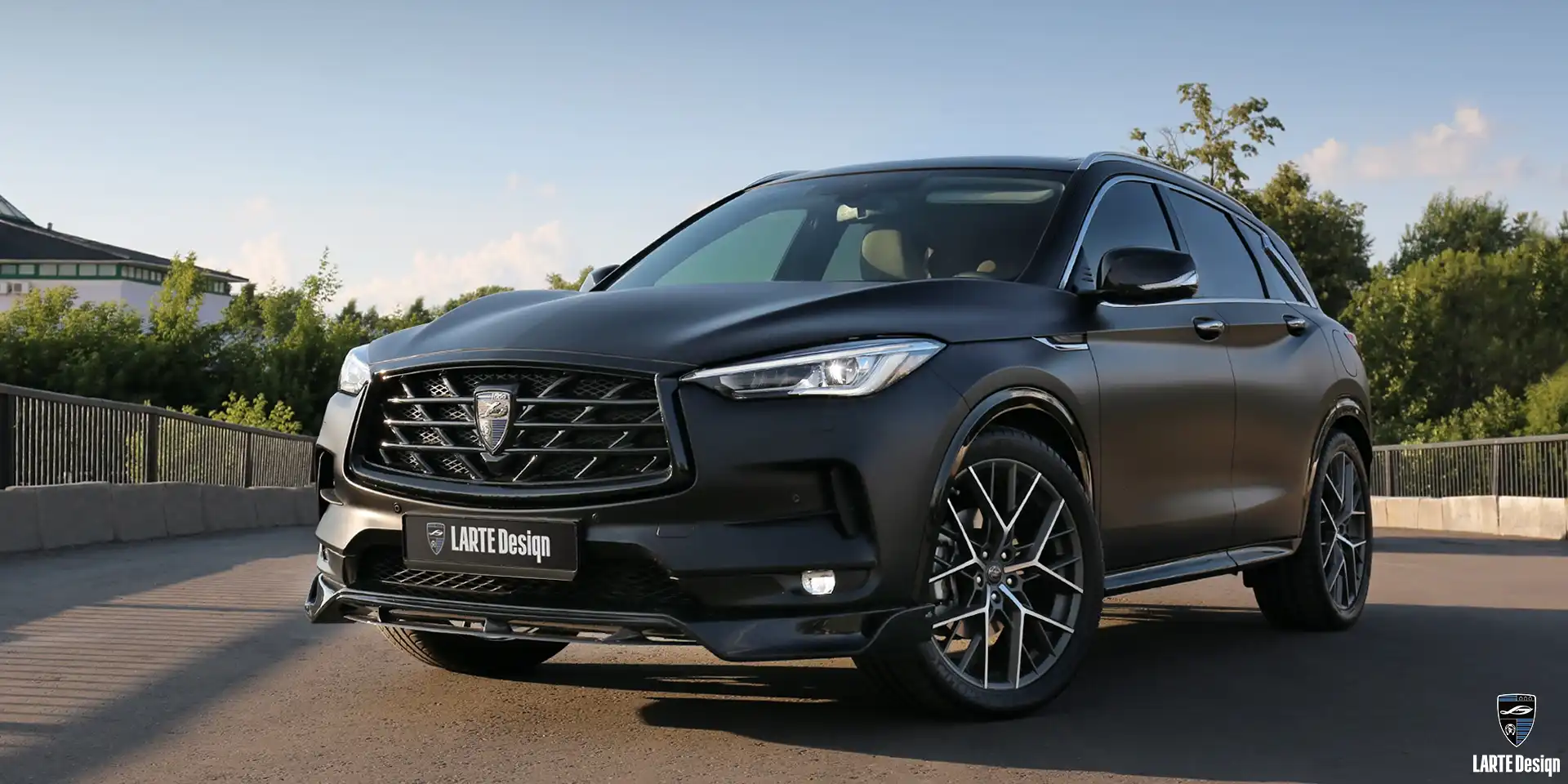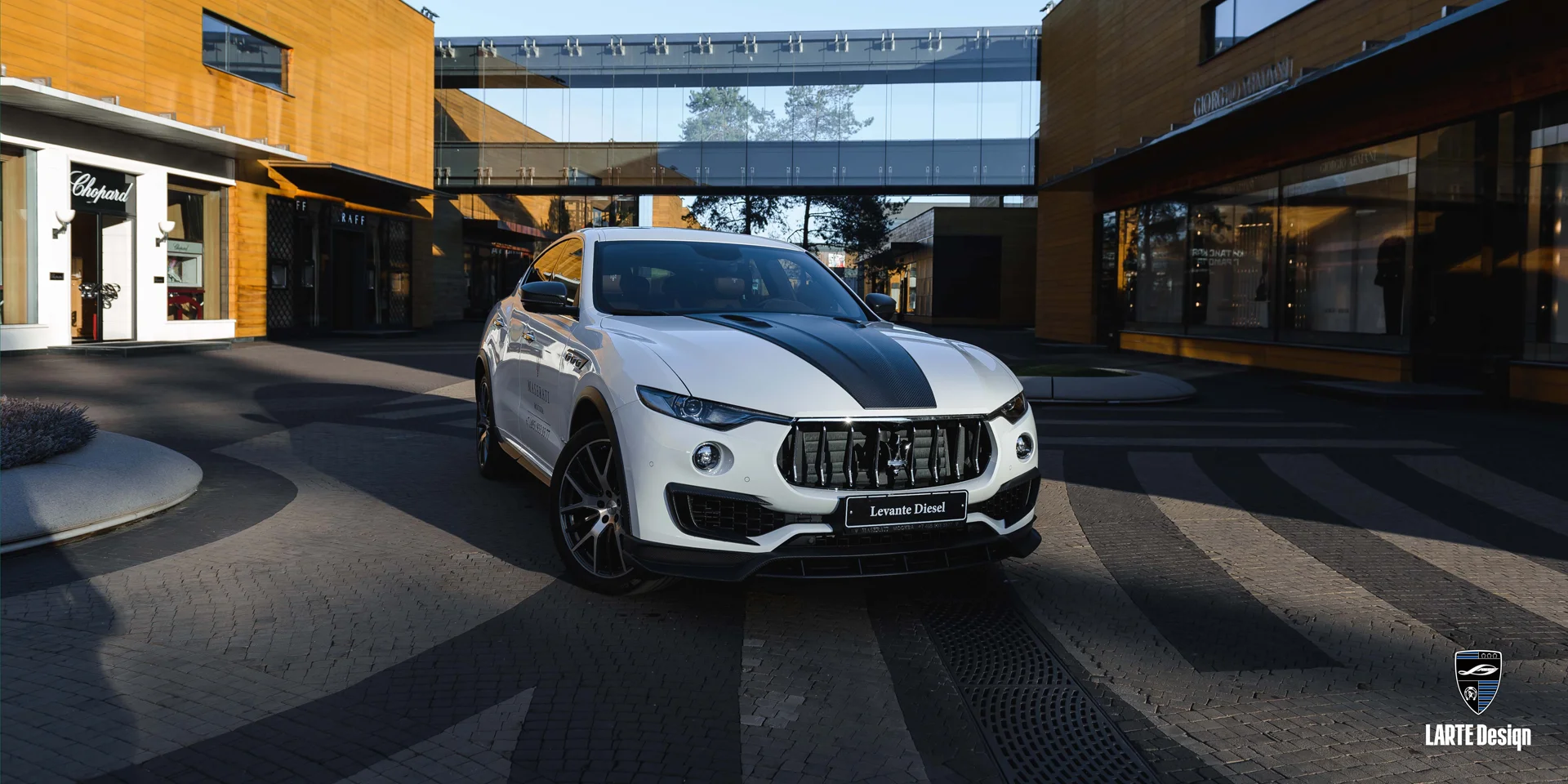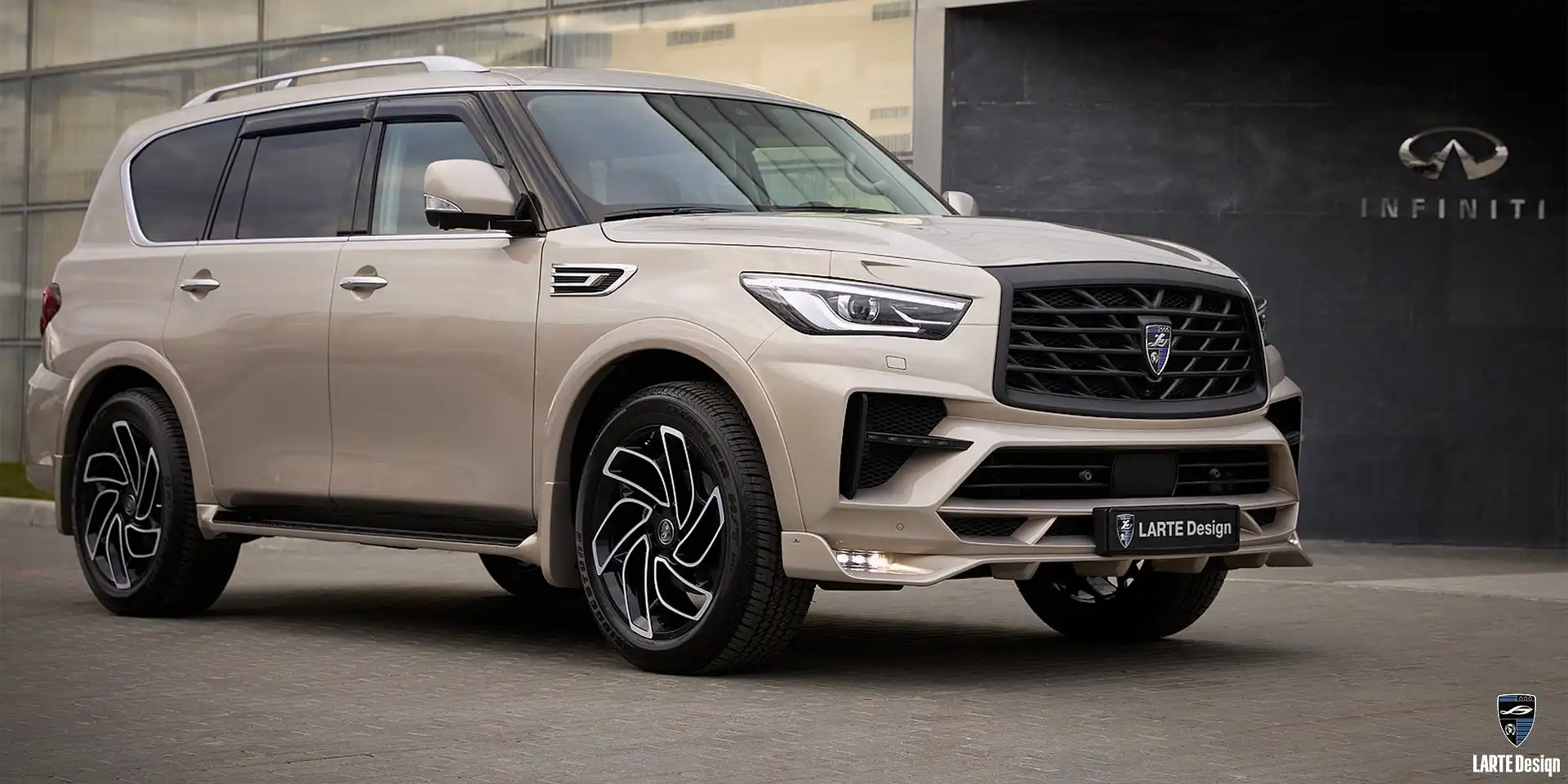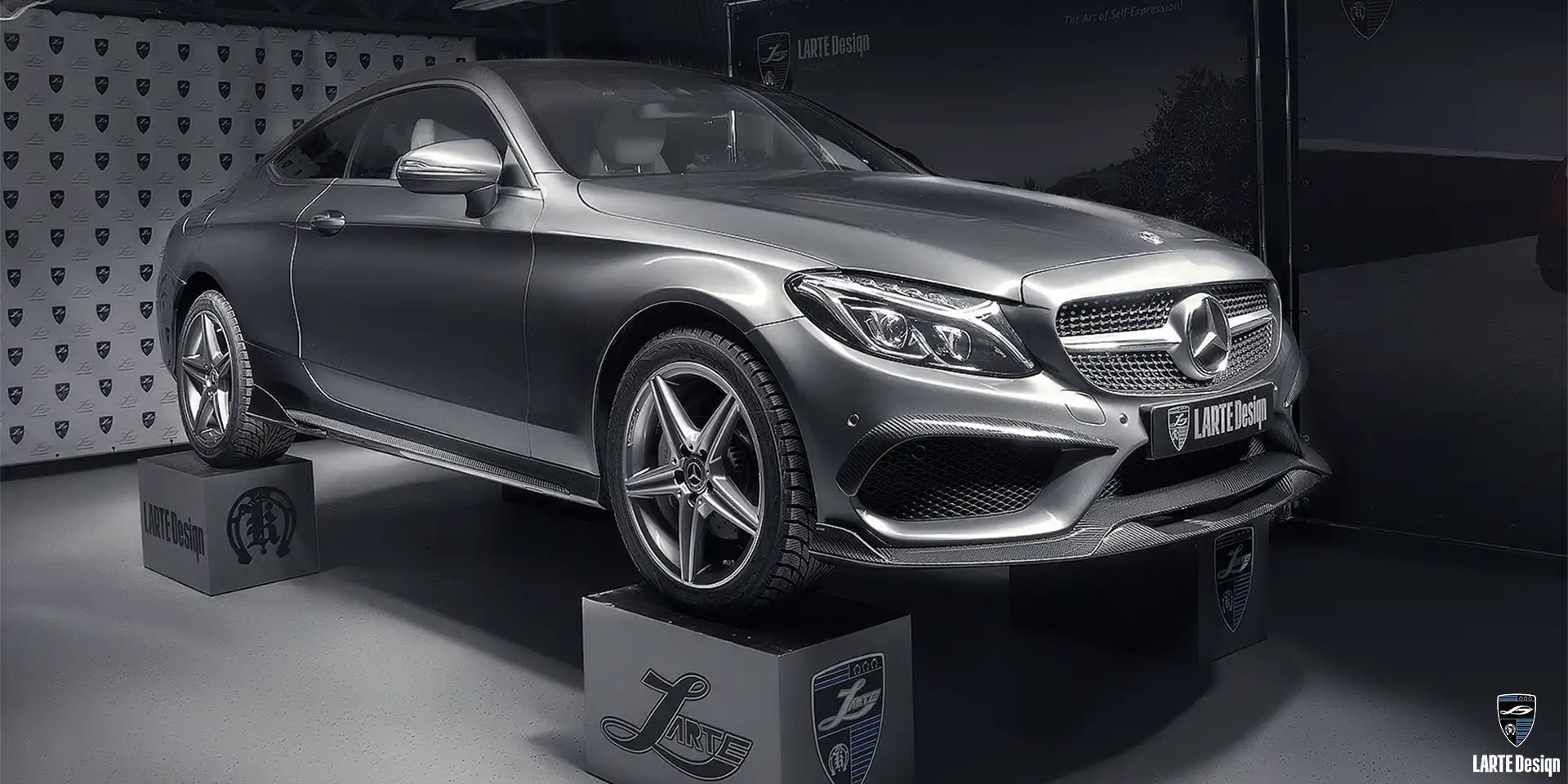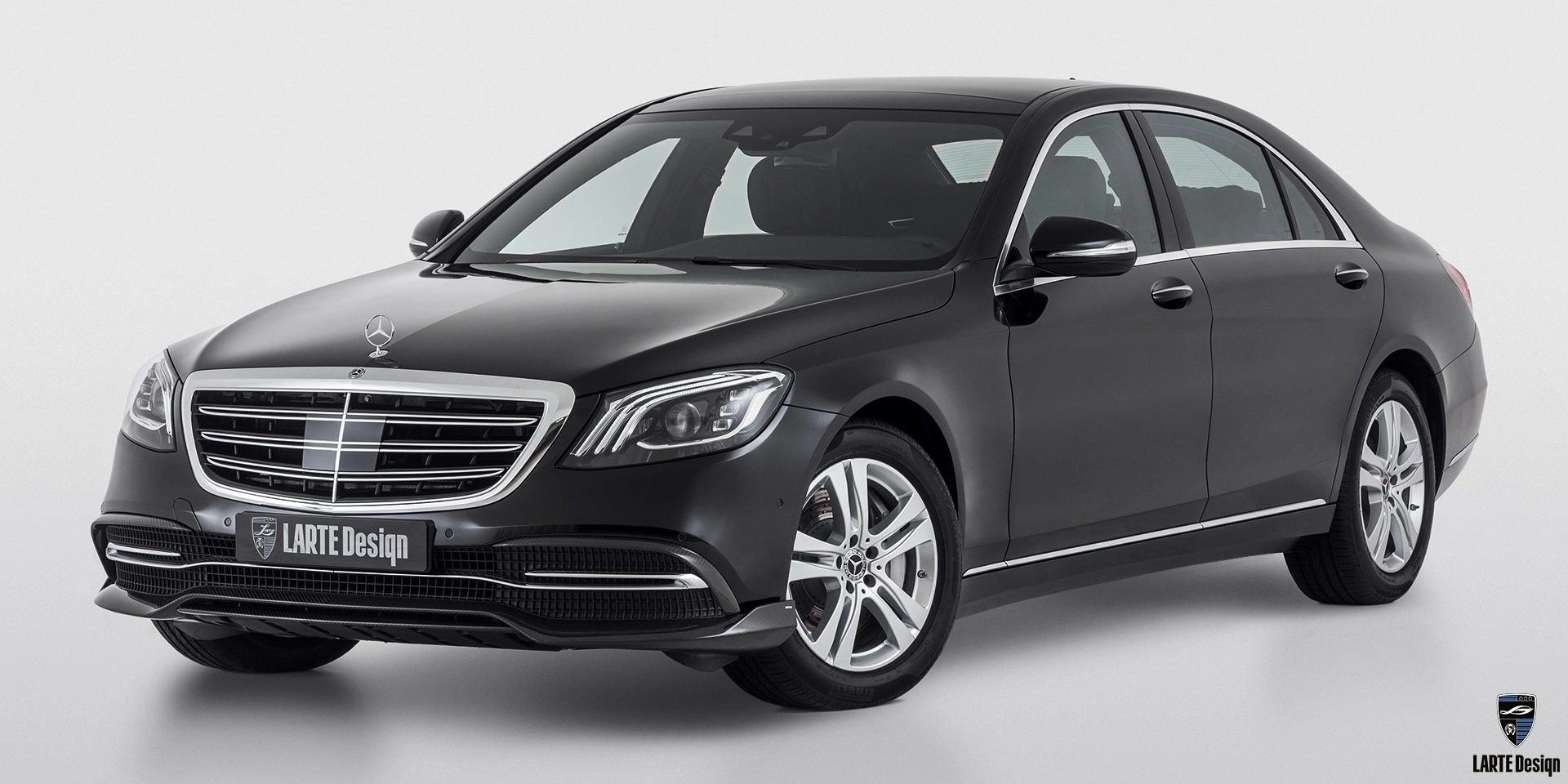 LARTE Design
LARTE Design is an international tuning studio headquartered in Ratingen, Germany, with branches in the United States, UAE, and China. The company specializes in developing and producing unique body kits for premium and luxury cars such as Bentley, Mercedes Benz, BMW, Cadillac, Maserati Corvette, INFINITI, and Tesla. The company was founded in 2012 in Dusseldorf, and as of 2023, LARTE Design has developed 53 exclusive tuning projects.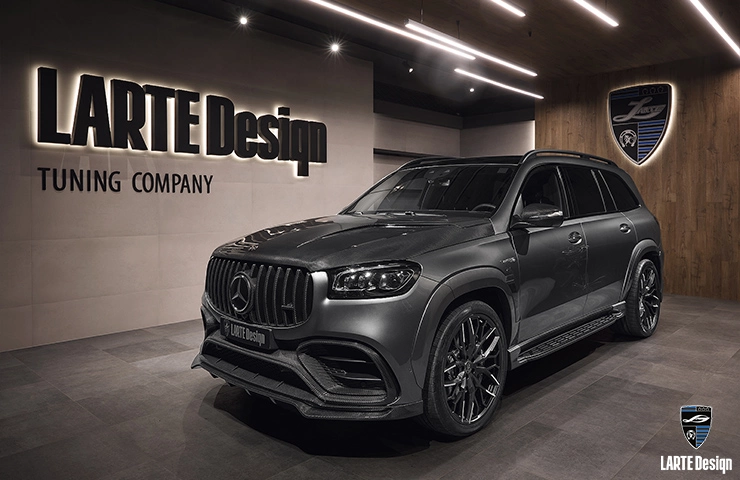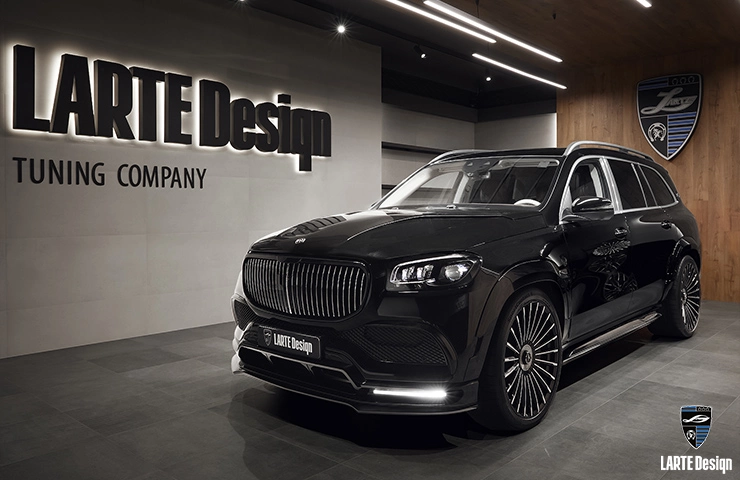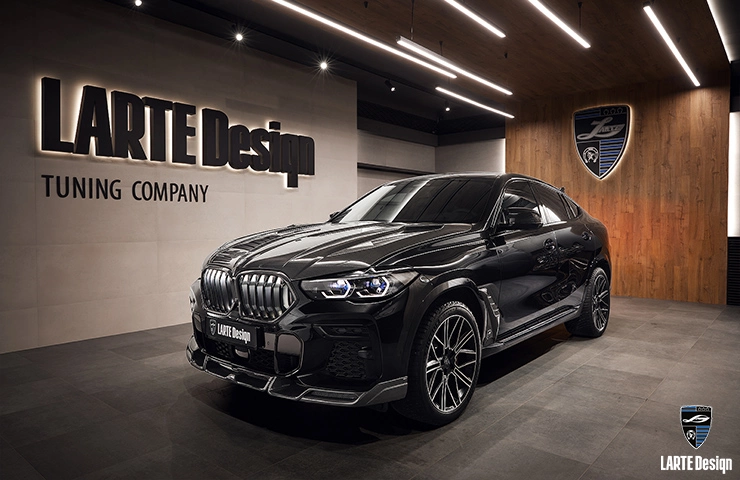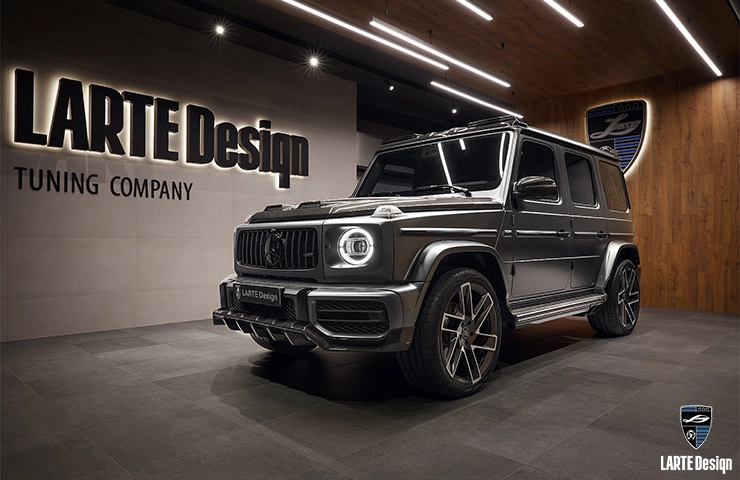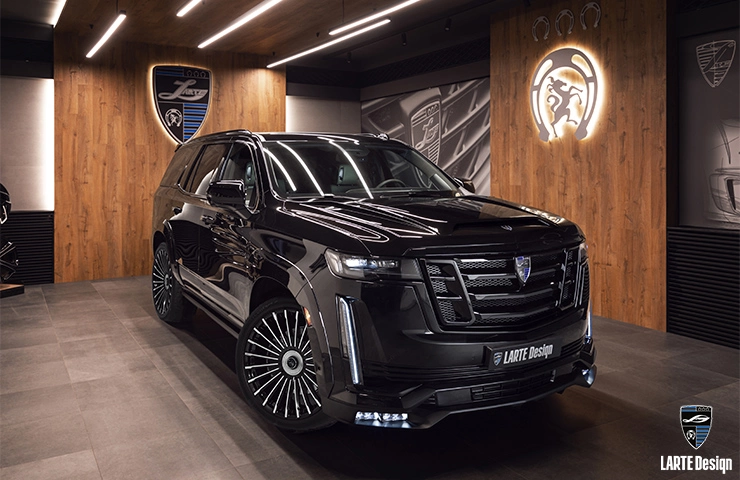 CERTIFICATION
LARTE Design GmbH is certified by TÜV NORD CERT and every 3 years the certification confirms the compliance with the safety standards for the product quality, management systems, production processes, and personnel. All composite materials, carbon fiber, and hardware used in the production and installation of body kits are certified according to strict certification rules by TUV NORD Germany.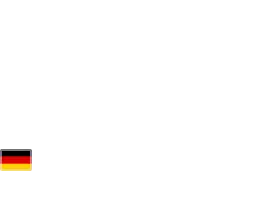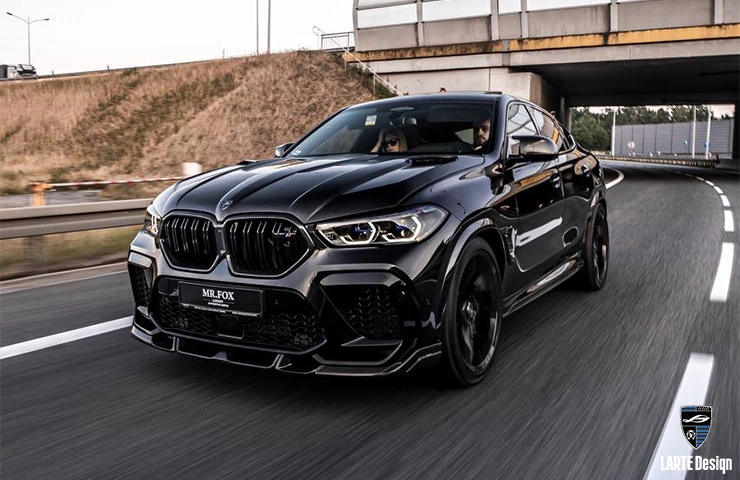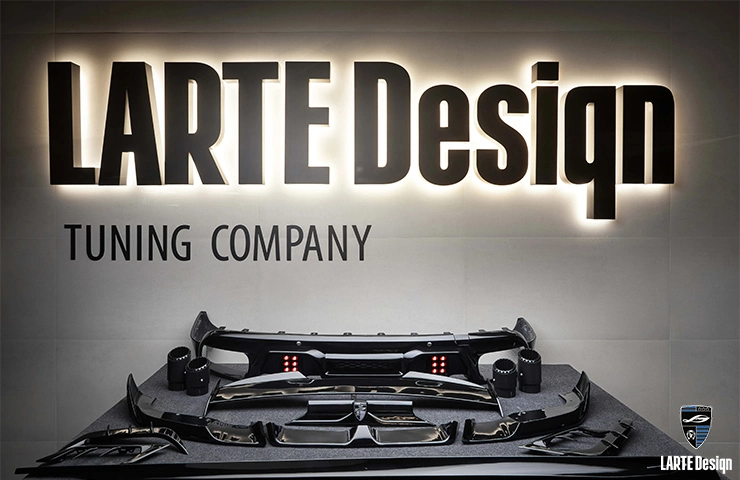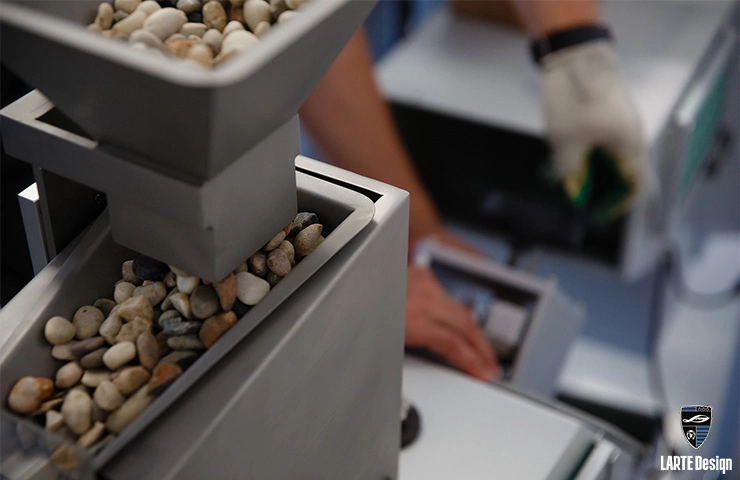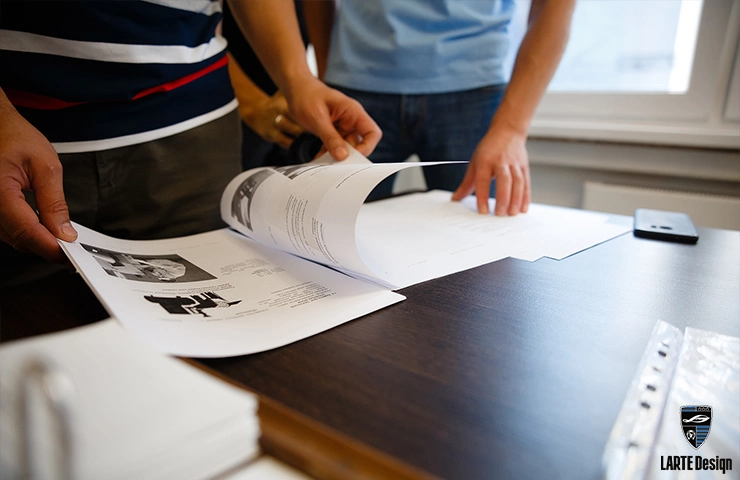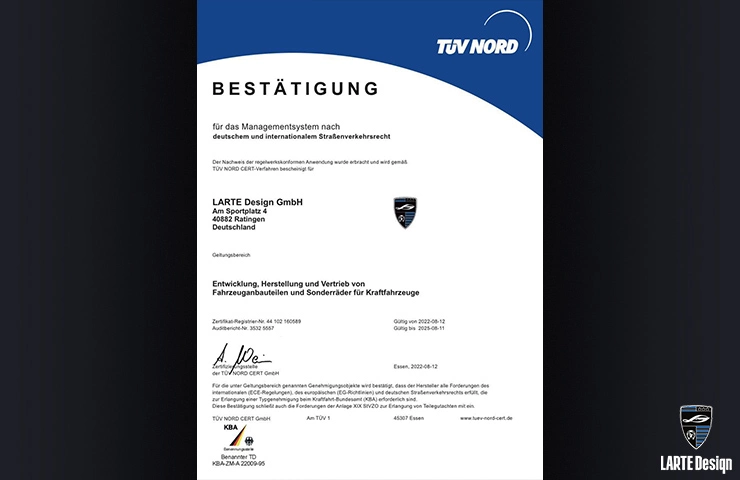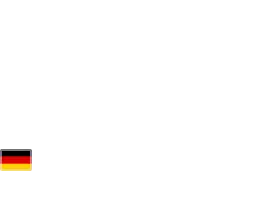 DESIGN
Special attention is paid to the design stage of creating exclusive body kits. LARTE Design engineers and designers use clay modeling and 3D prototyping technologies under the strict supervision of an automotive designer to construct unique surfaces and forms of tuning details. Each body kit element is created with love and passion and is a true work of art.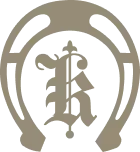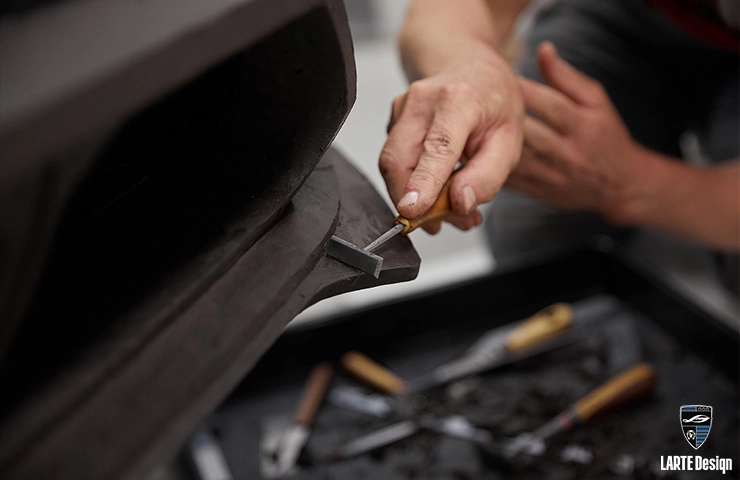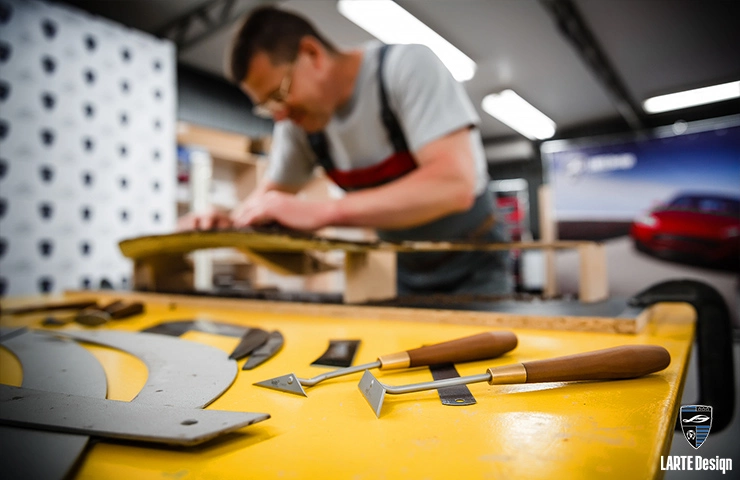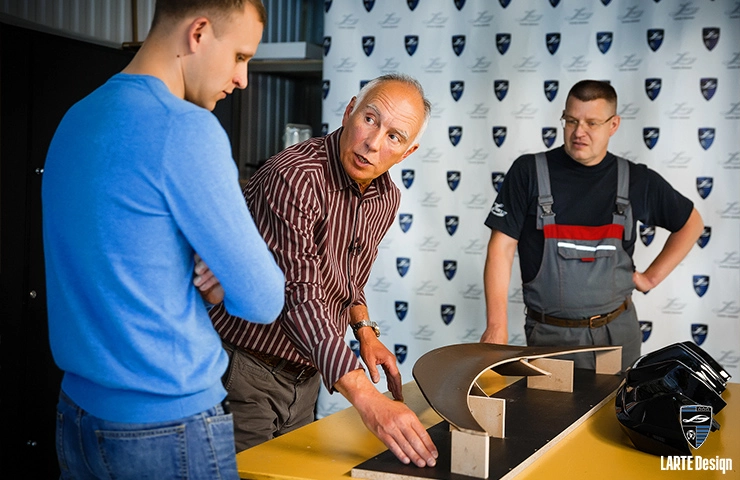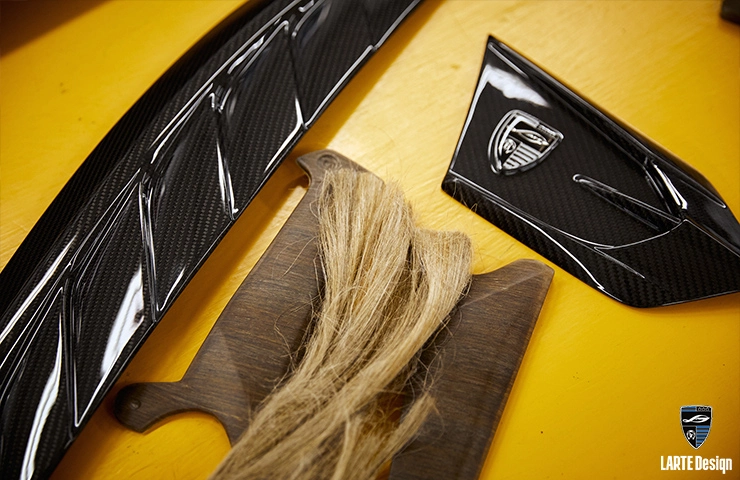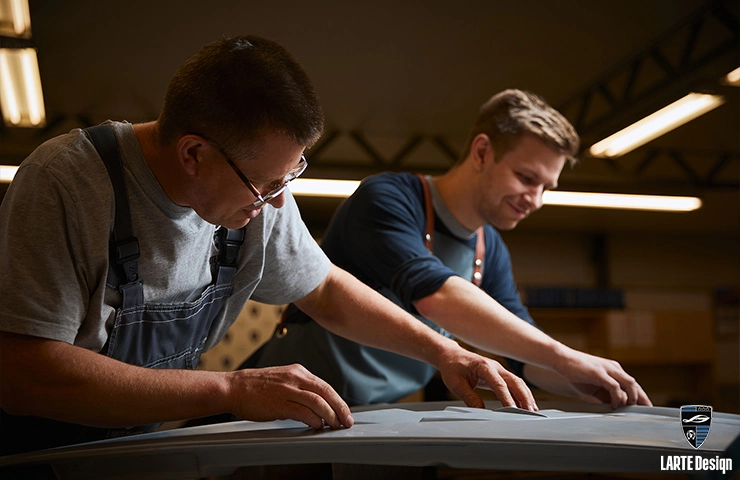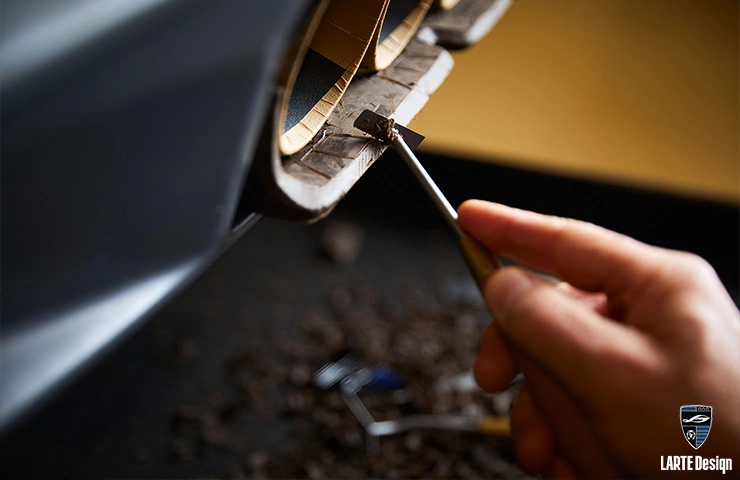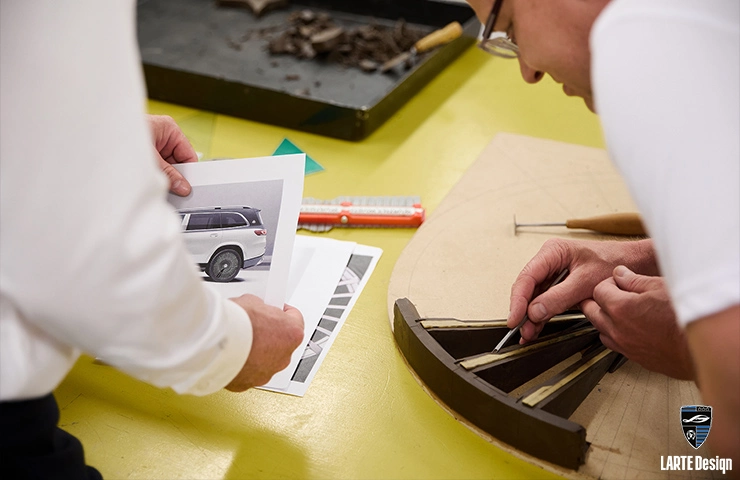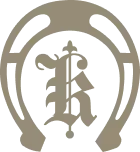 MANUFACTURE
LARTE Design's production covers the entire cycle of creating body kits, from approved sketches to the final assembly of vehicles, ensuring consistent quality of each project. The company combines traditions of skilled manual labor and innovative technologies, using 100% carbon and premium composite materials based on basalt fiber. Some of the production technologies are patented, ensuring uniqueness and exclusivity of the products.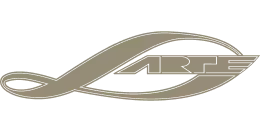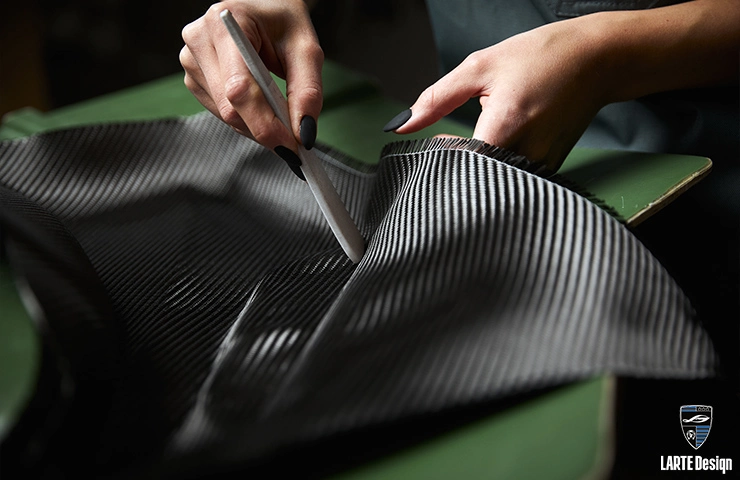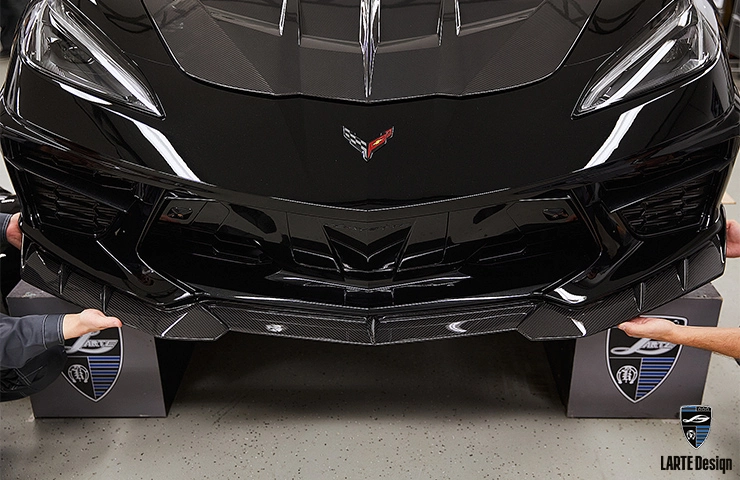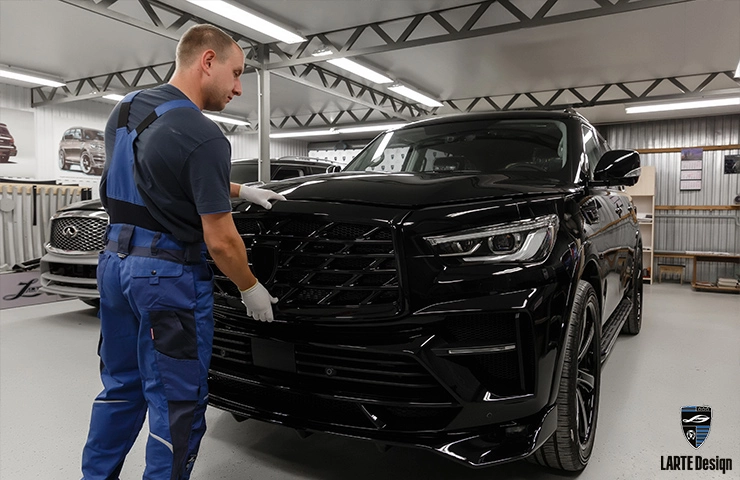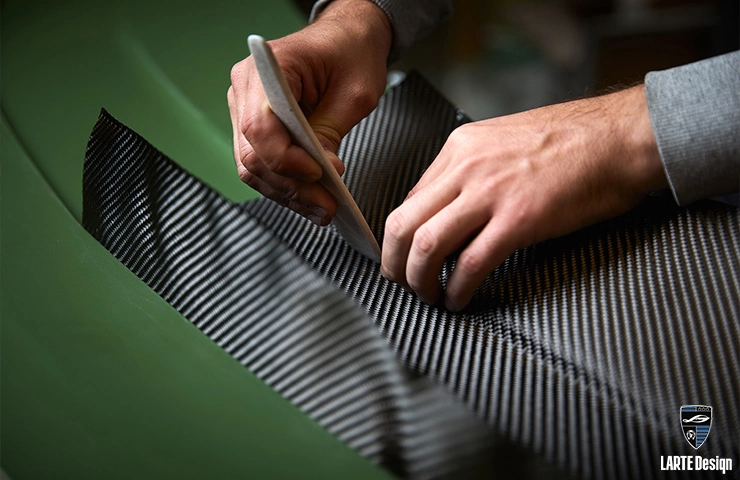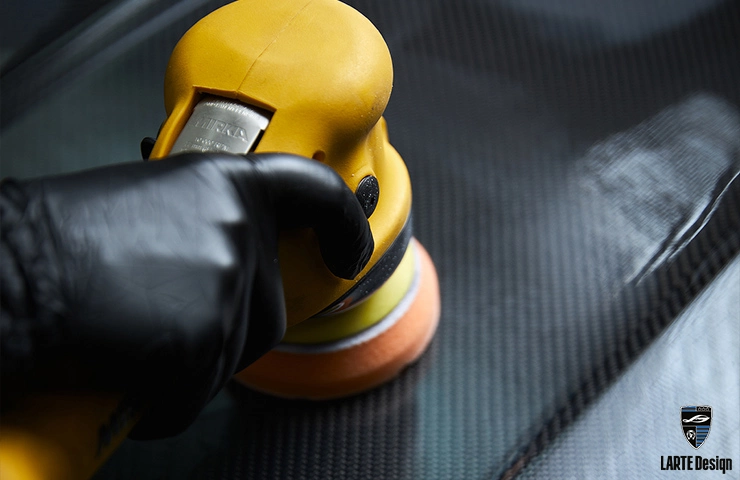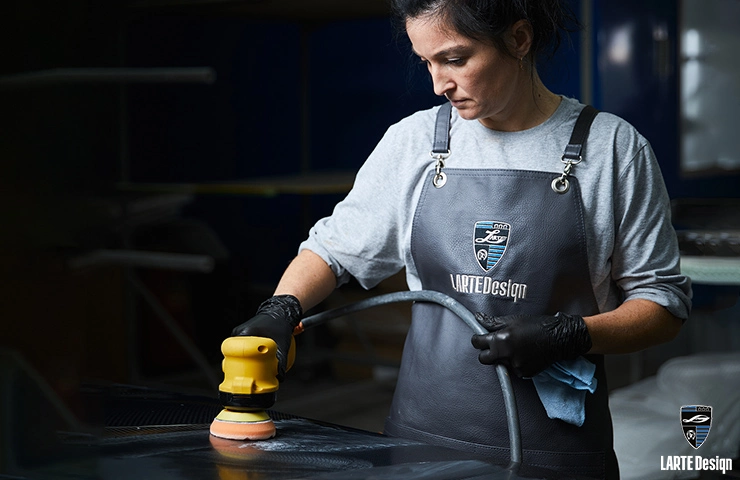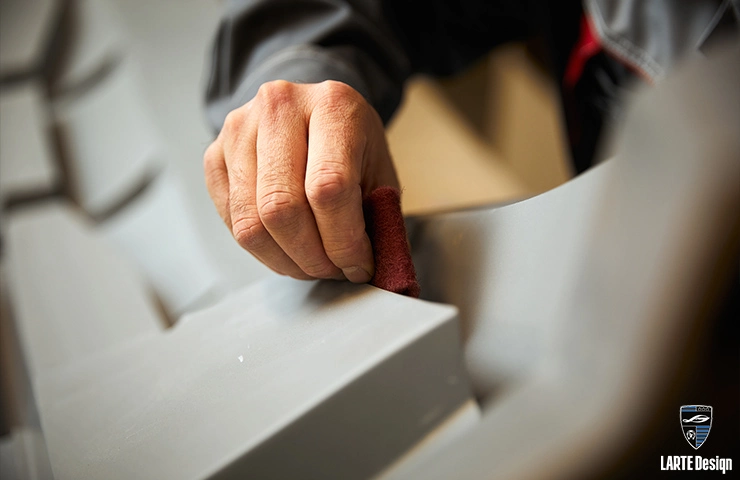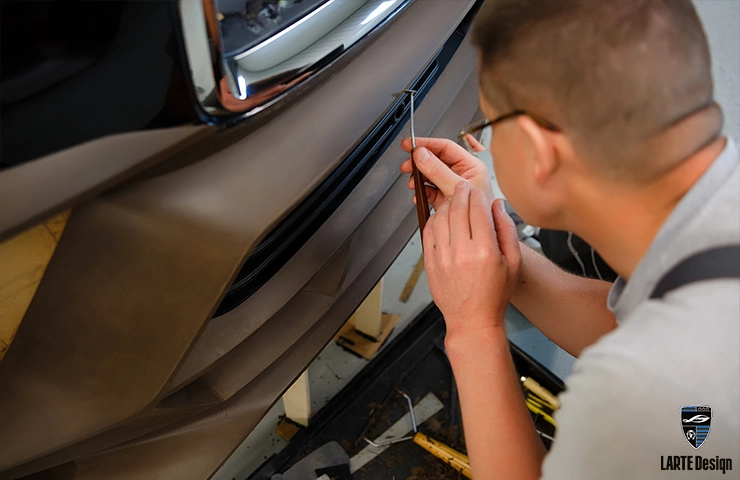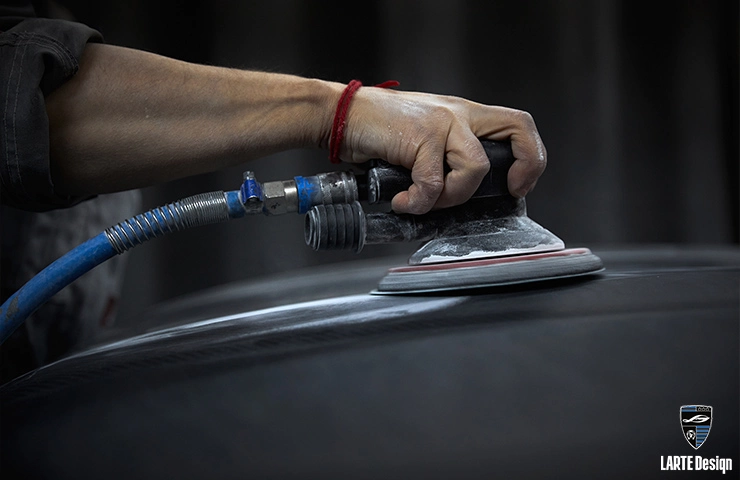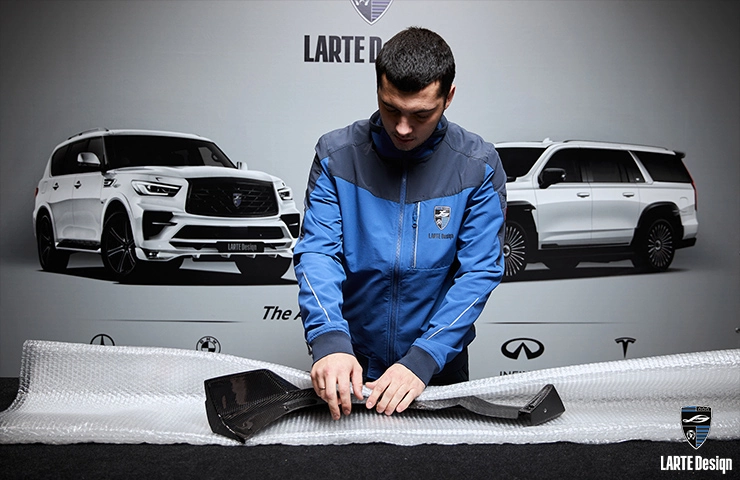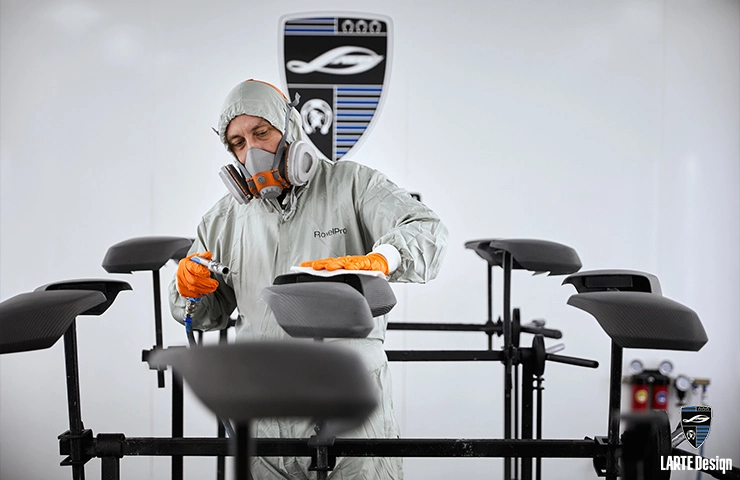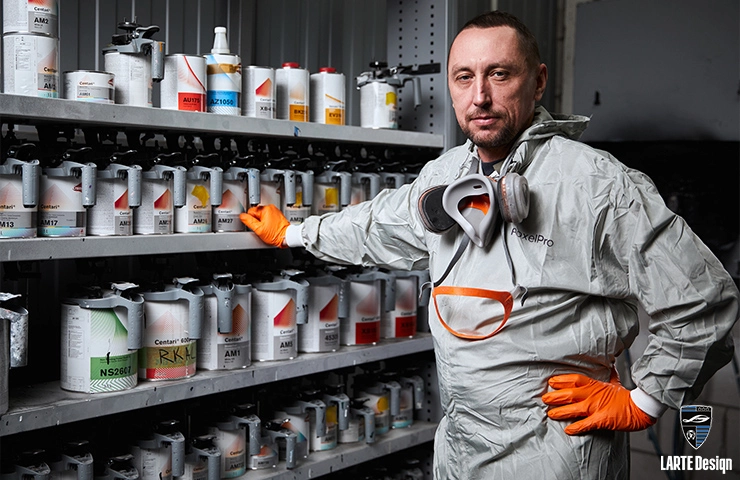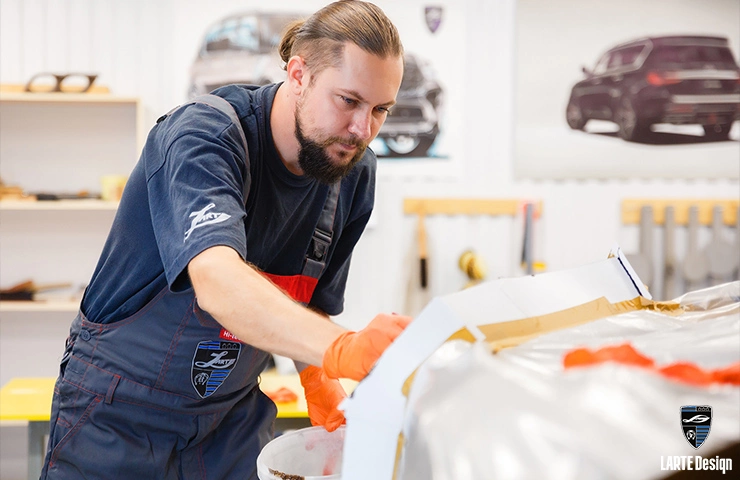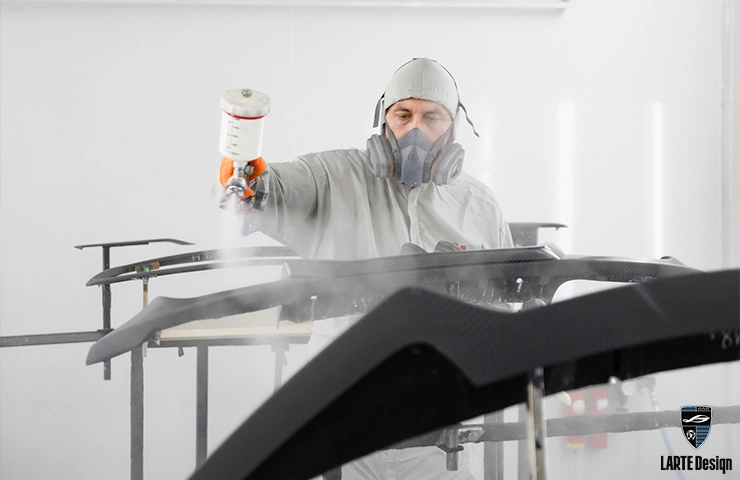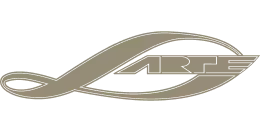 LOGO
The name LARTE means "the art of creating" in Italian, reflecting the company's creed to create according to the laws of art. Royal blue in the coat of arms represents the company's distinguished heritage. The four horseshoes symbolize luck and success and represent the transition from a living horse to an iron one. The coat of arms features exactly eight stripes, representing infinity and prosperity. The LARTE shield serves as a proud symbol of the company on the hood of each car produced.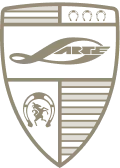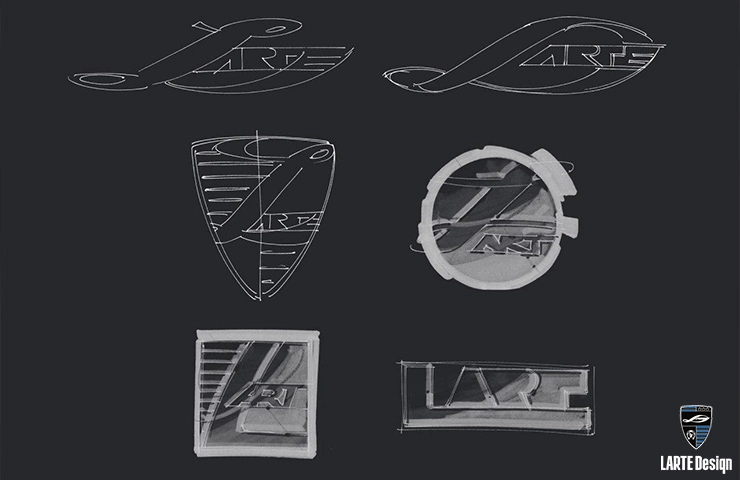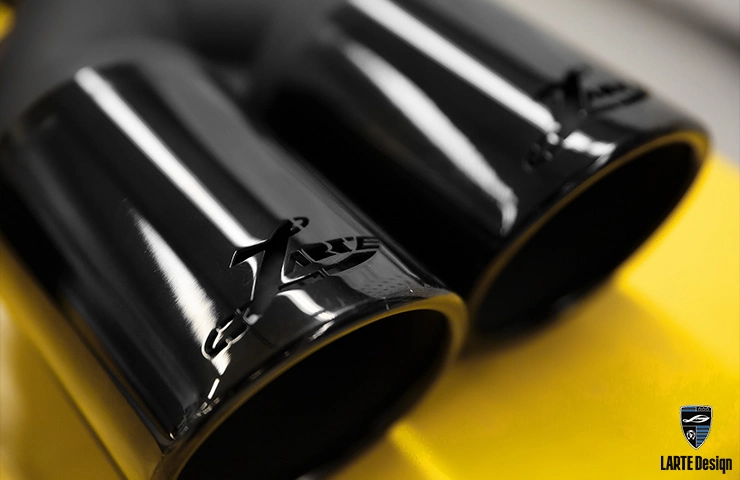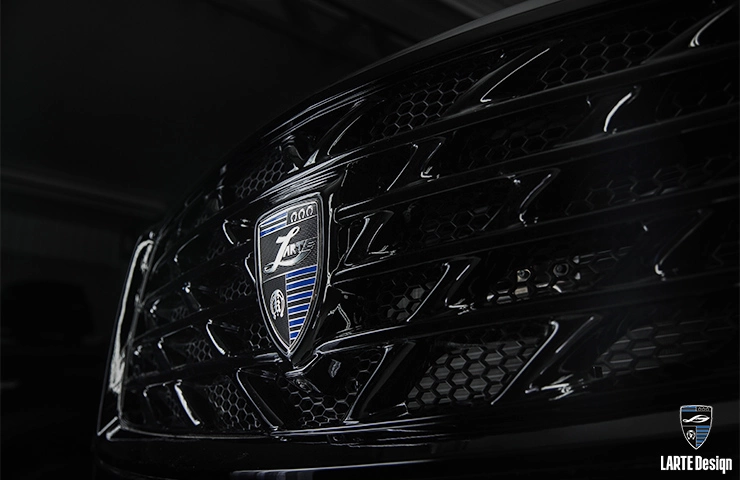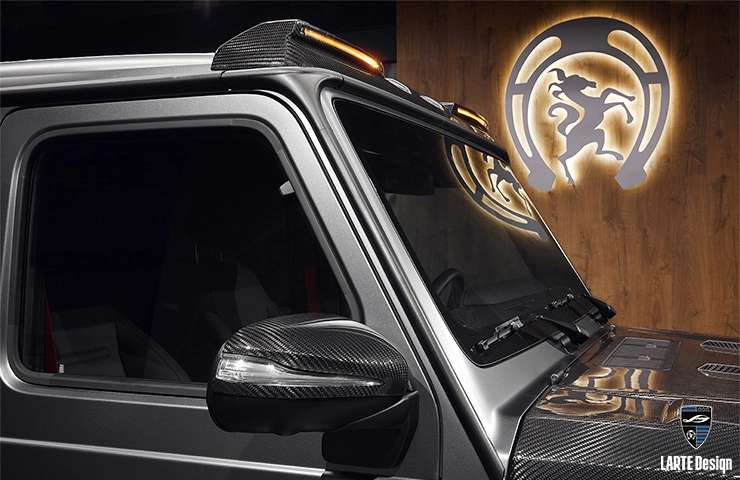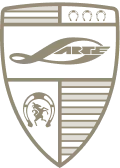 PHILOSOPHY
We deeply respect the traditions and heritage of automotive design, value manual labor, and strive to be at the forefront of innovation. We provide personal support for projects at every stage and never leave customers stranded in difficult situations. We love our customers, and they love our designs and work.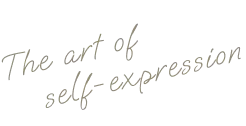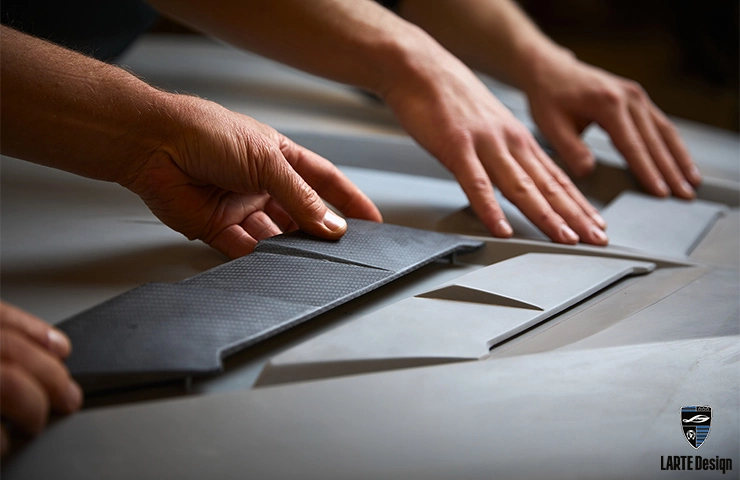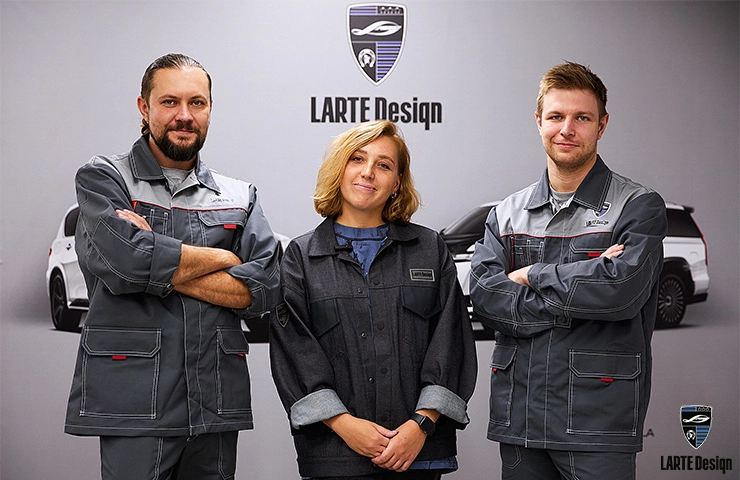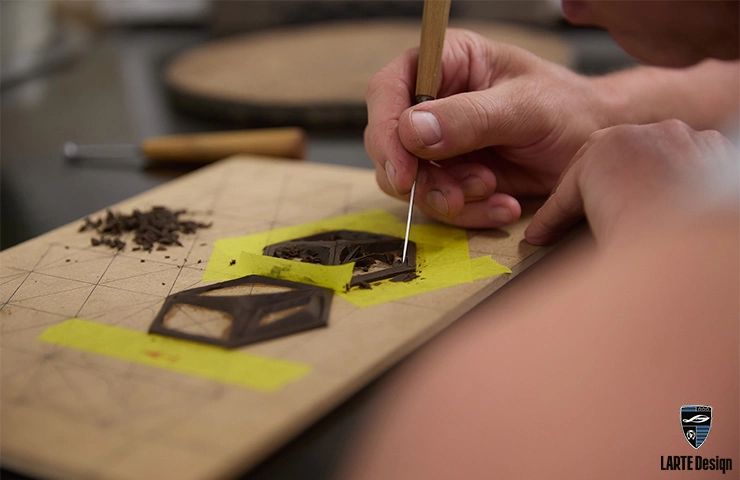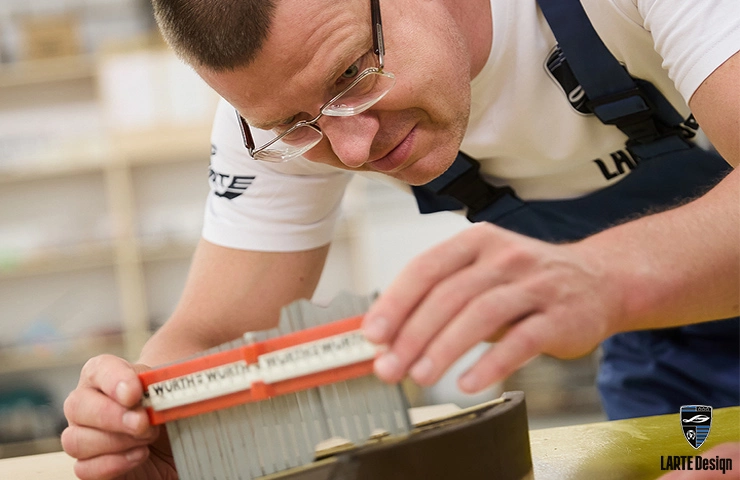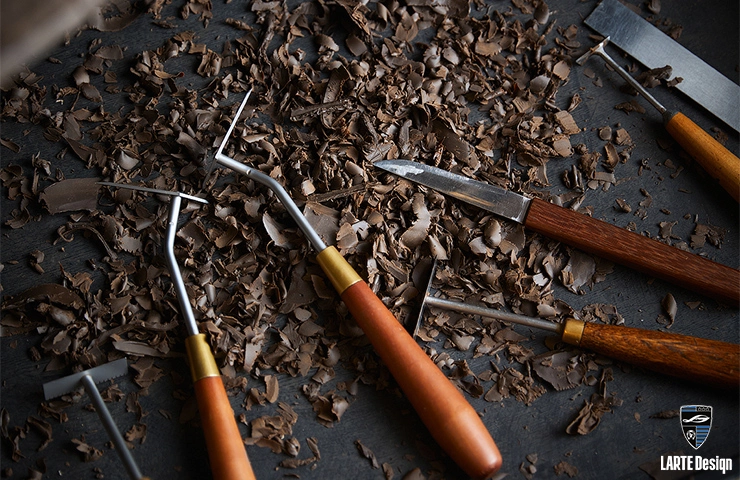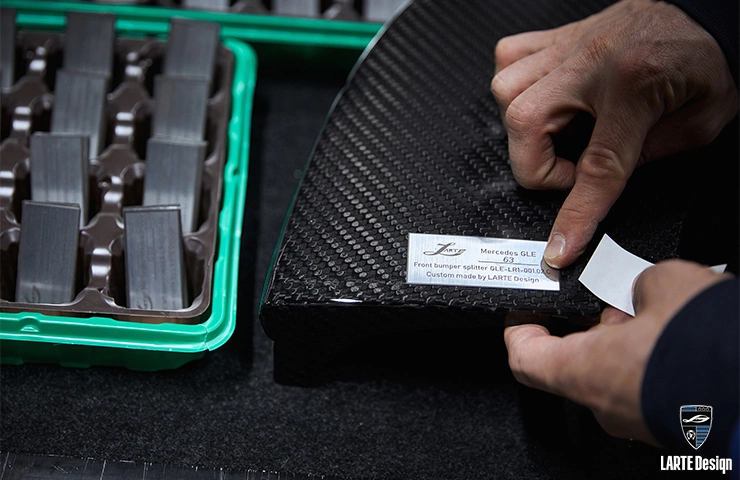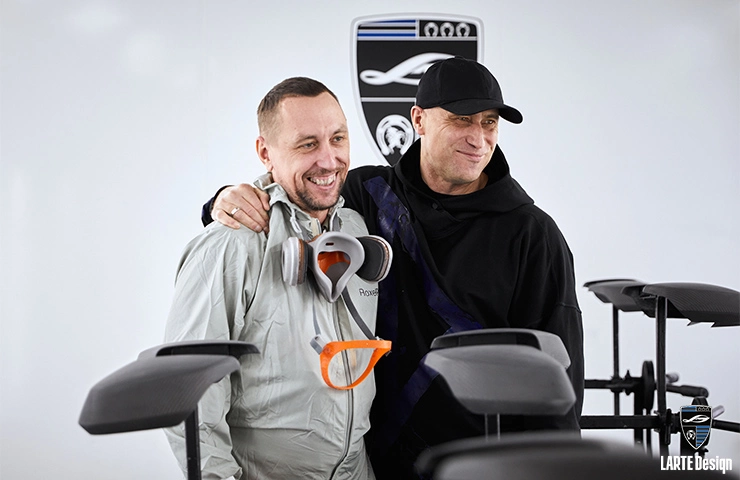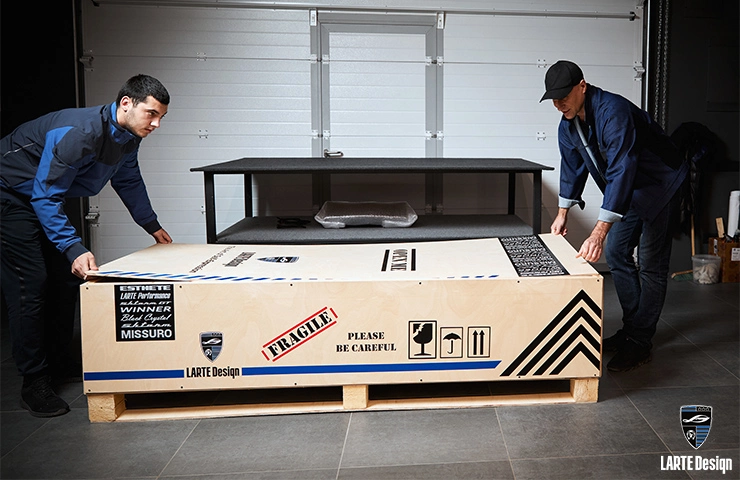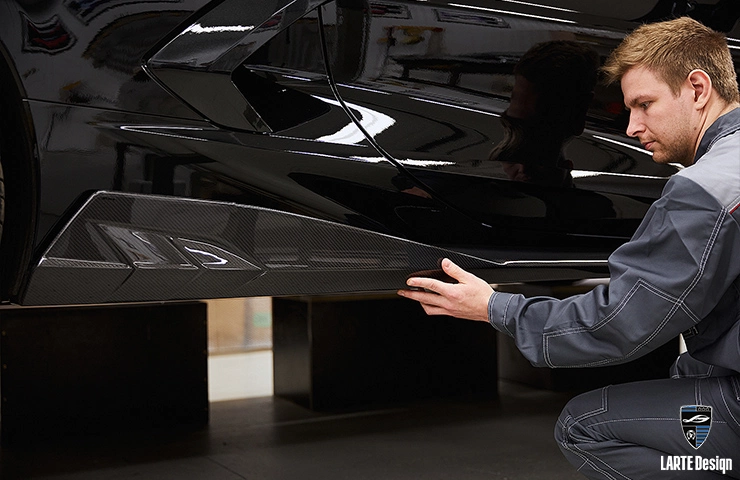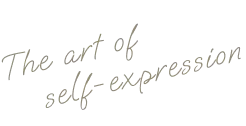 Larte Design has developed 53 exclusive design projects for premium and luxury class vehicles, receiving high praise from experts and car owners around the world.
BODY KITS PARTS HANDS CRAFTS BY LARTE DESIGN
Every day, unique body kit parts made of 100% premium composite materials and carbon fiber are handcrafted by Larte Design's skilled craftsmen.
Larte-designed cars on five continents bring joy to their clients. Every day, we deliver our body kits all around the world.
HAPPY OWNERS IN THE LARTE DESIGN FAMILY
We appreciate our customers for choosing and trusting Larte Design. We value our confident partnership and are open for new acquaintances.
Larte Design Team
Our team consists of highly specialized engineers with professional education who possess deep knowledge and experience in the field of automotive design and engineering. The managers of Larte Design provide personal and confidential service, which is very important and valuable to our clients.