LARTE LR3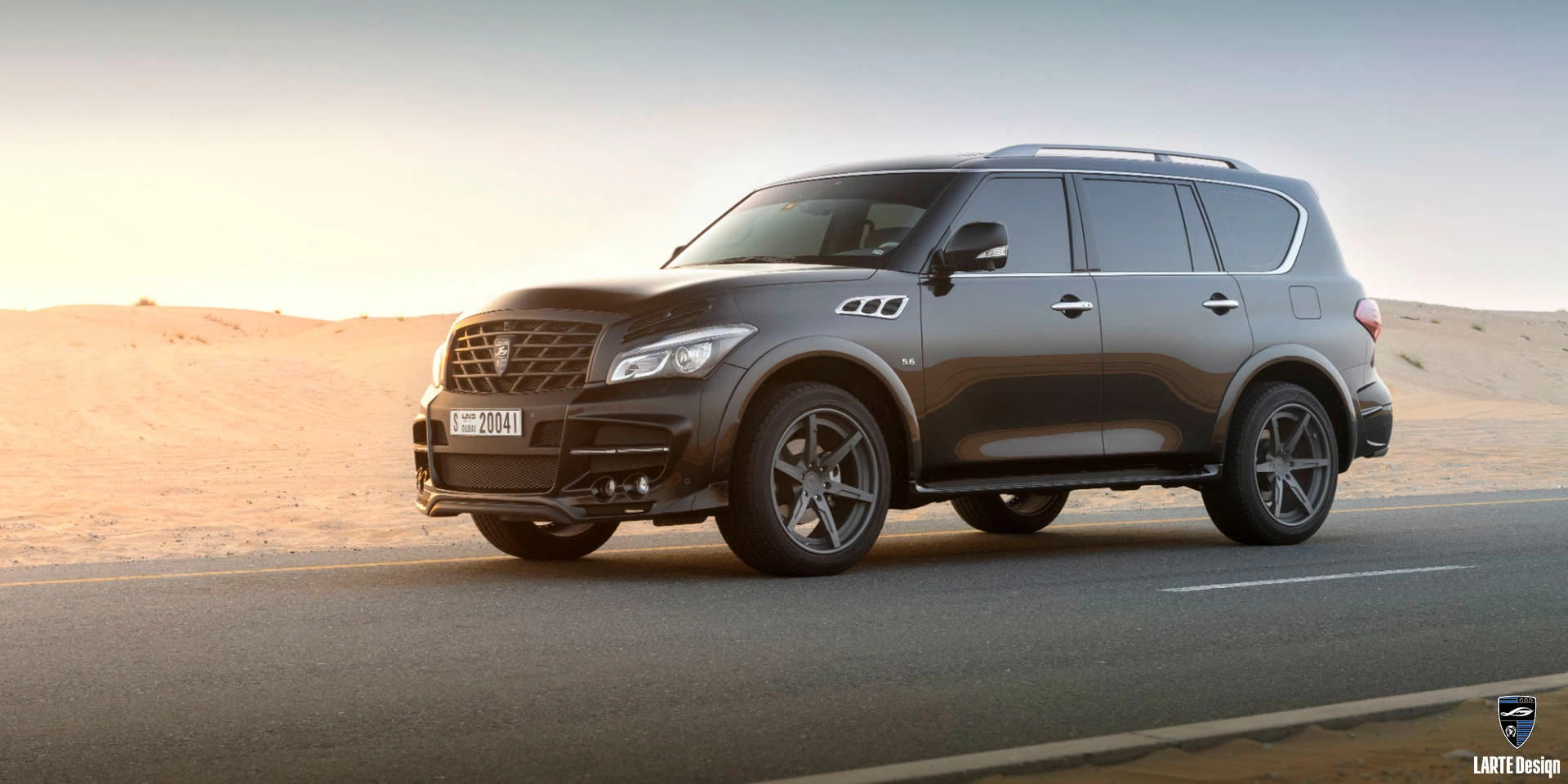 Restyling for the powerful INFINITI QX80 - a radiance of confidence and peace of mind
The legendary body kit LR3 is designed for INFINITI QX56 and QX80 of 2011-2017. Modified body parts improve the aesthetics of an SUV and provide a modern and unique look. Installing LR3 on your old Infiniti is a pain-free and money-saving way to get a new car. The body kit does not affect the clearance, so you can drive off-road after the upgrade.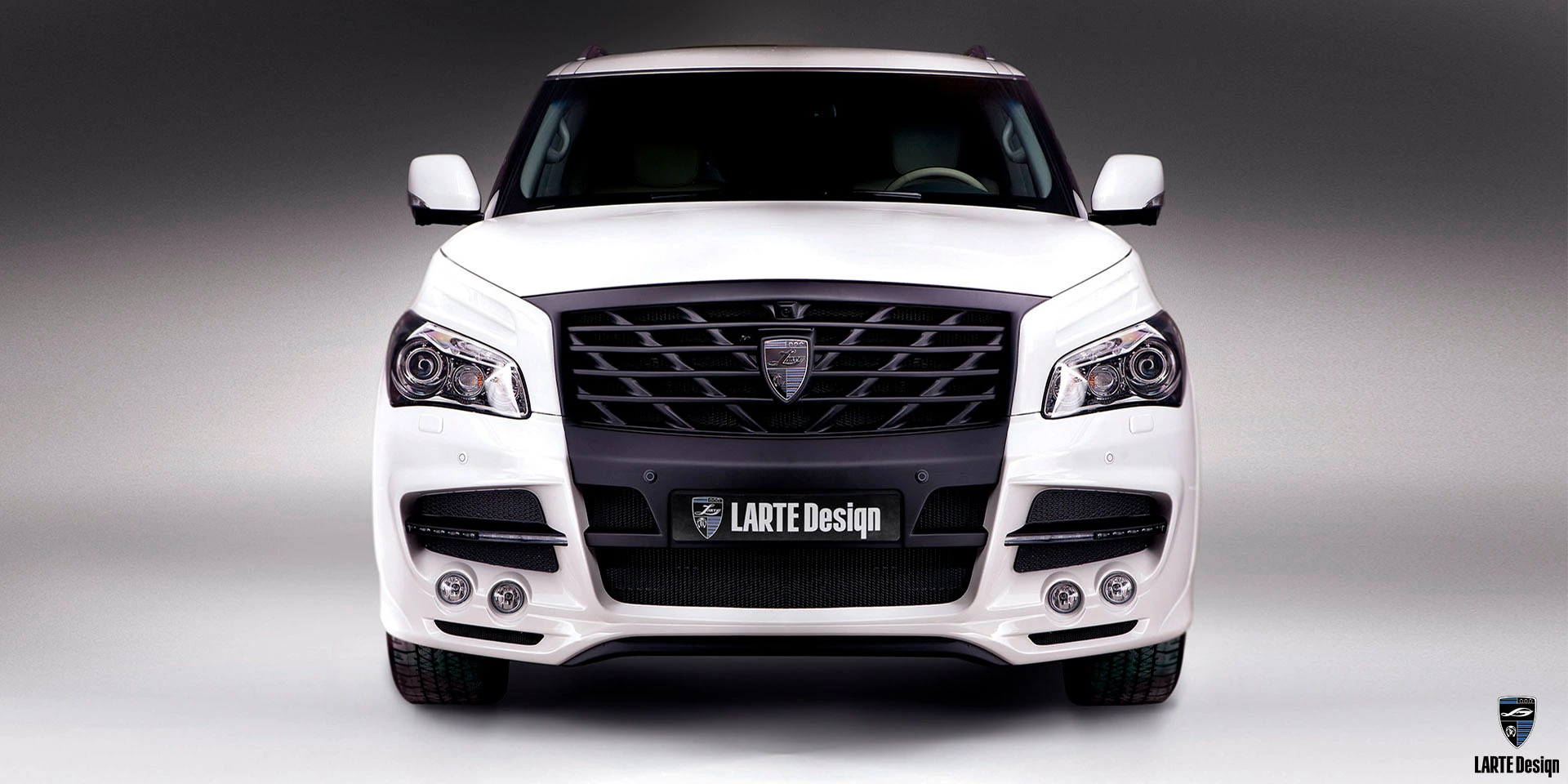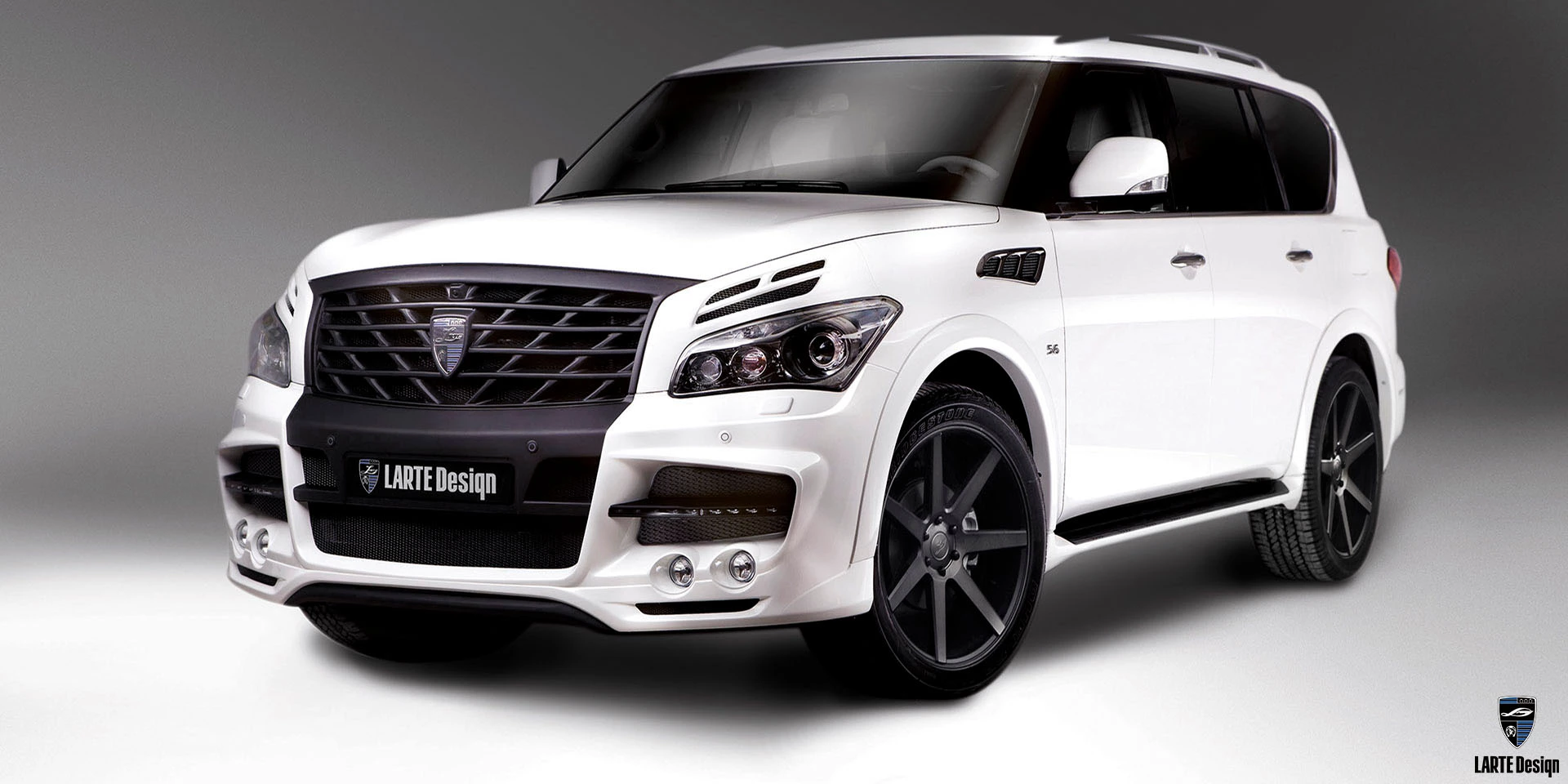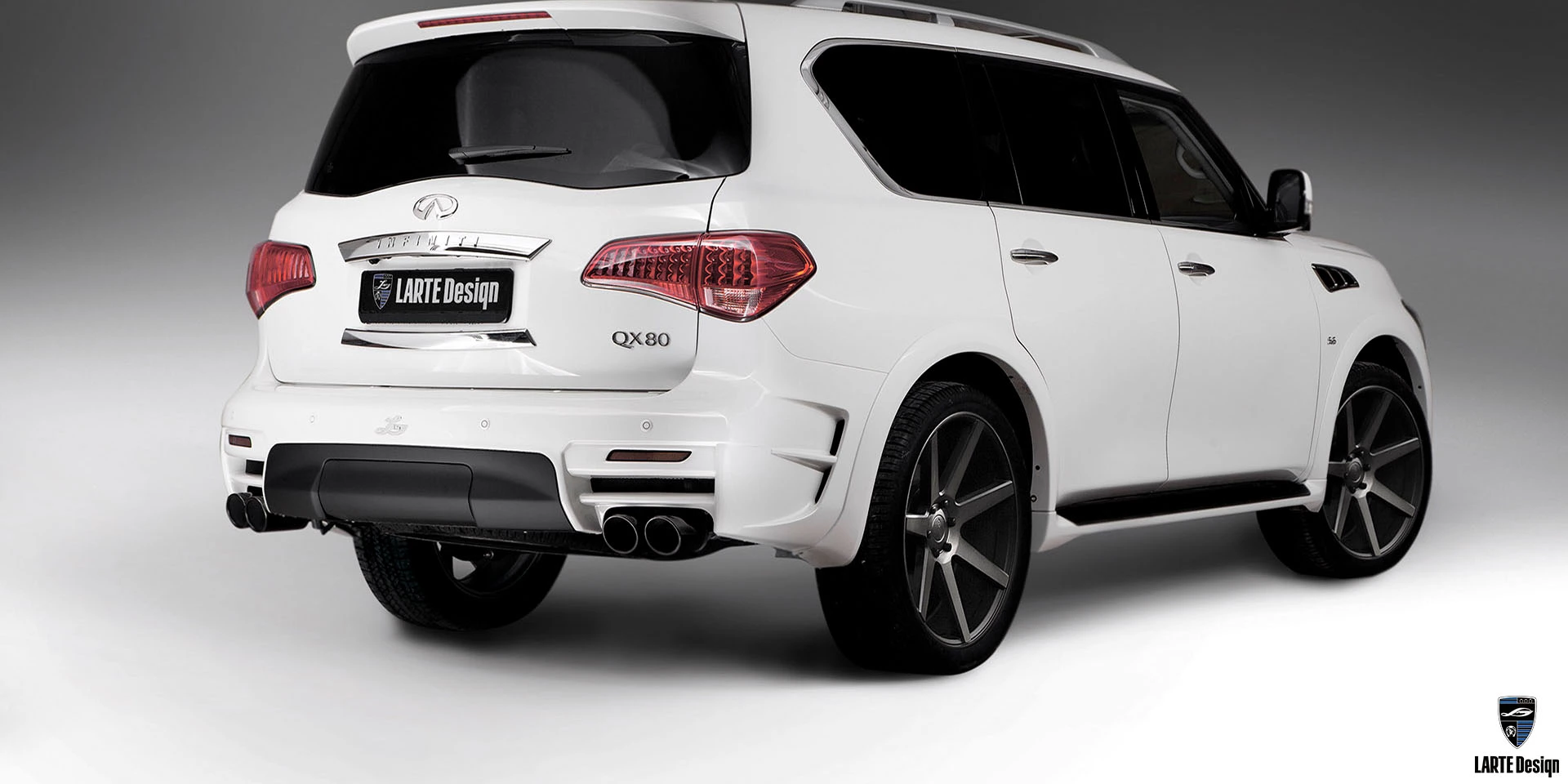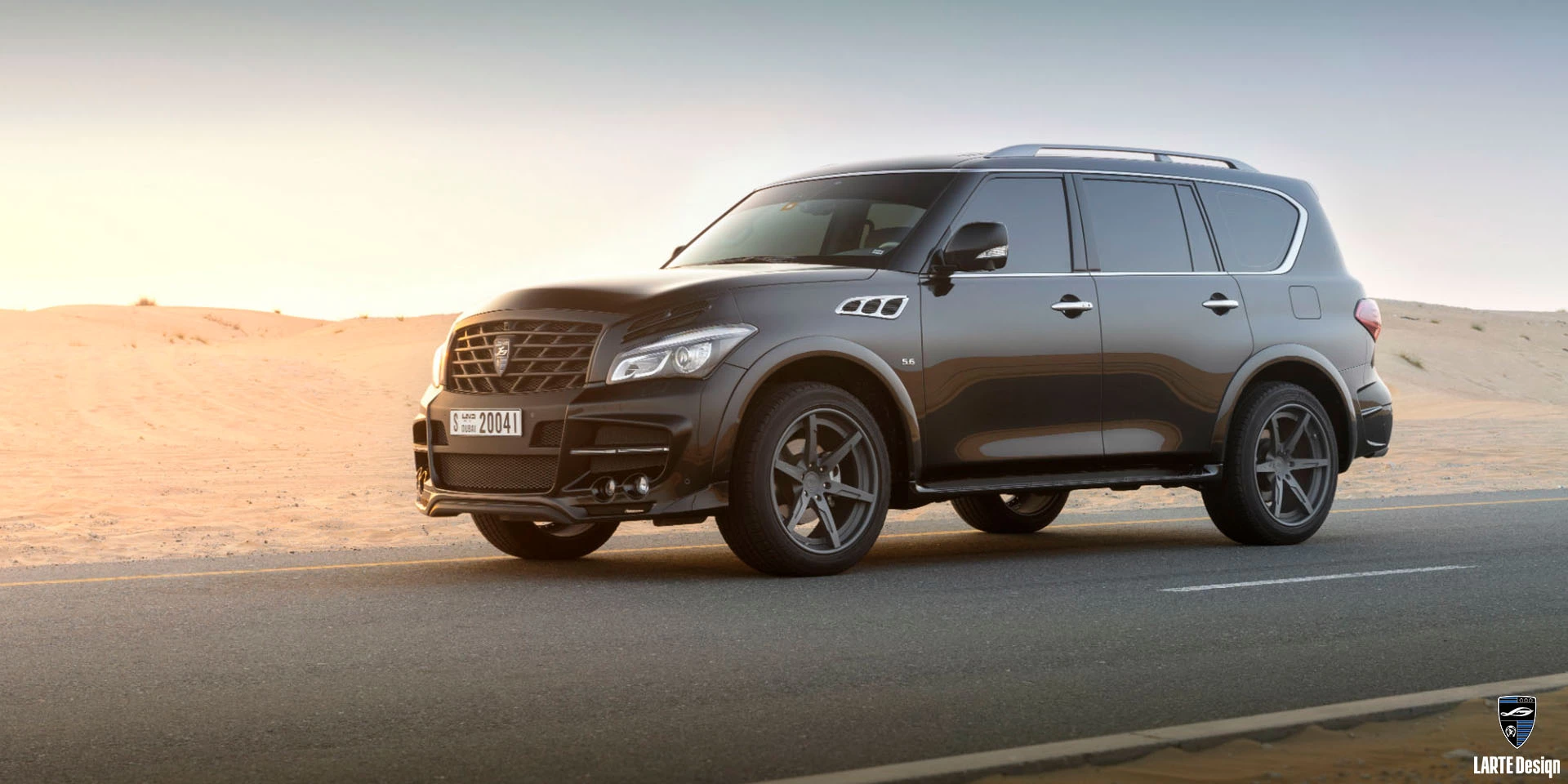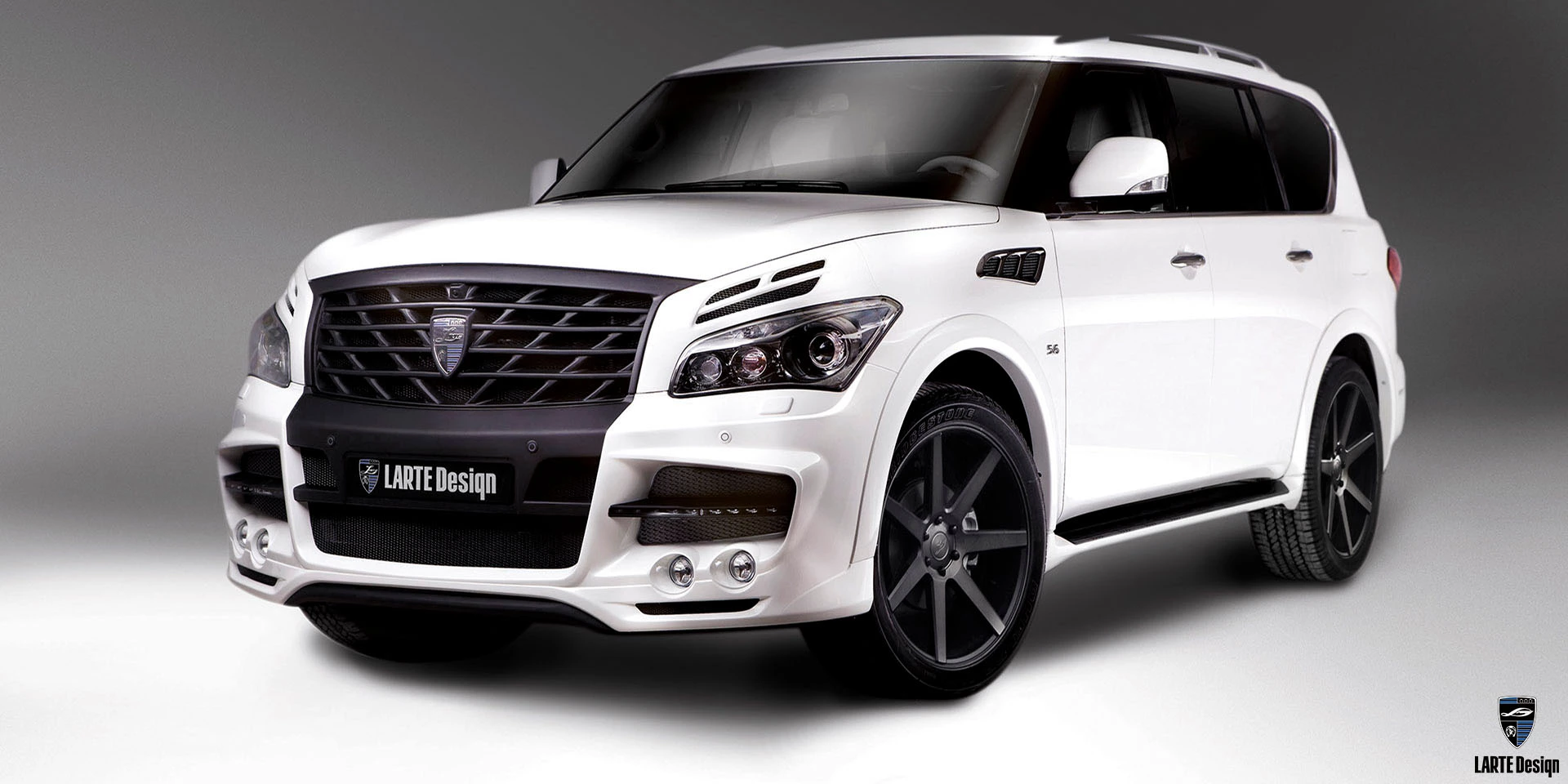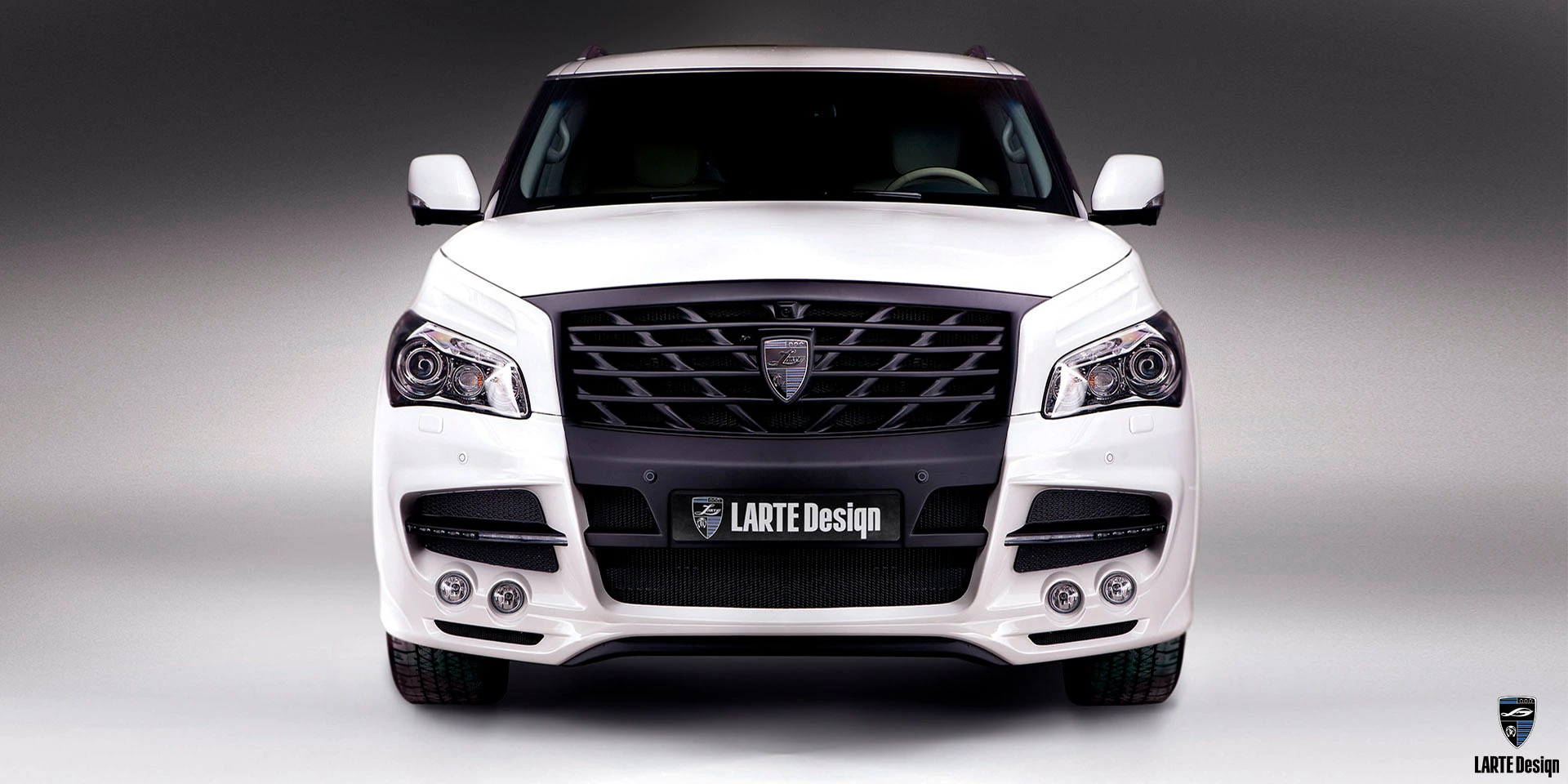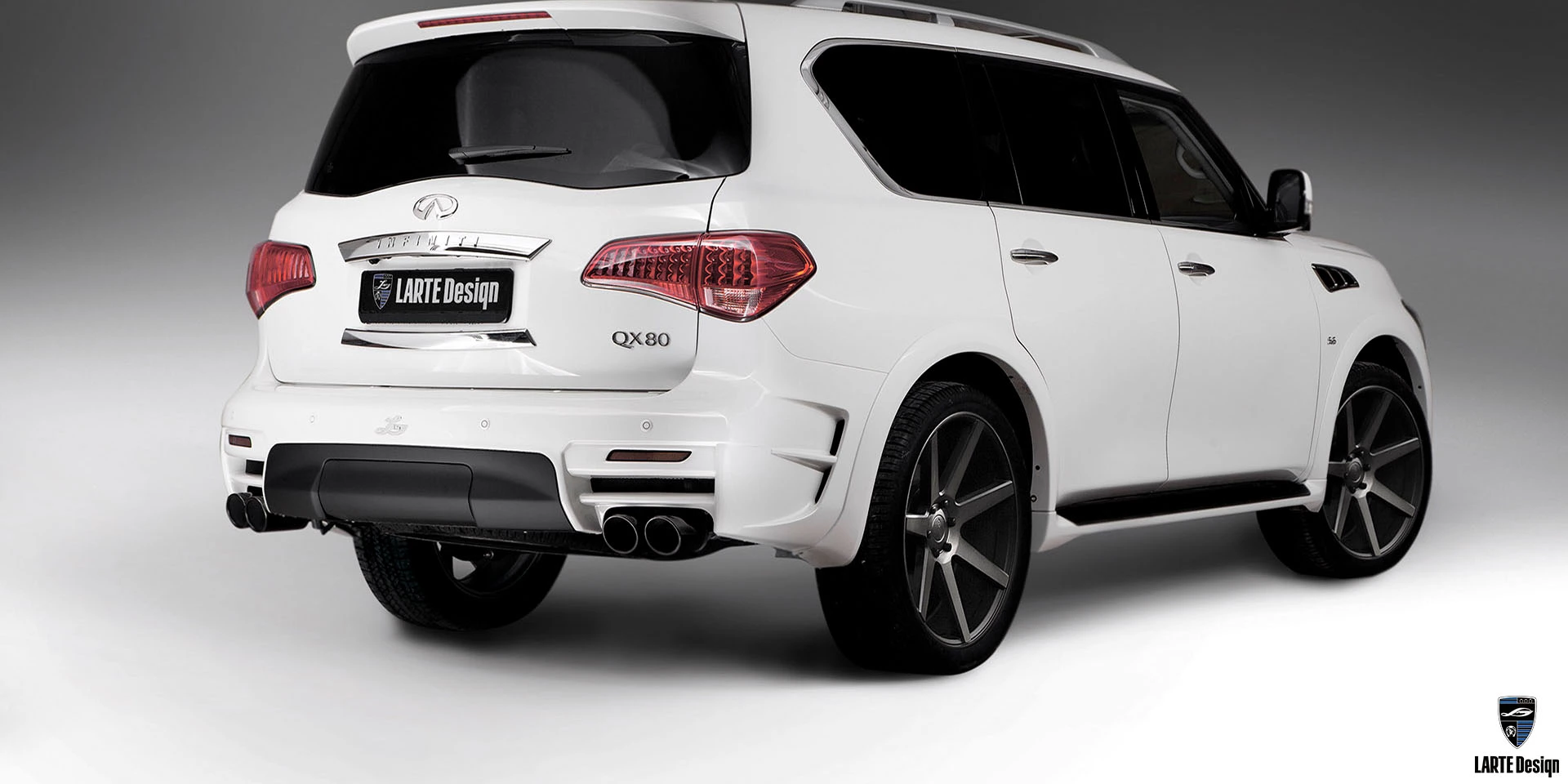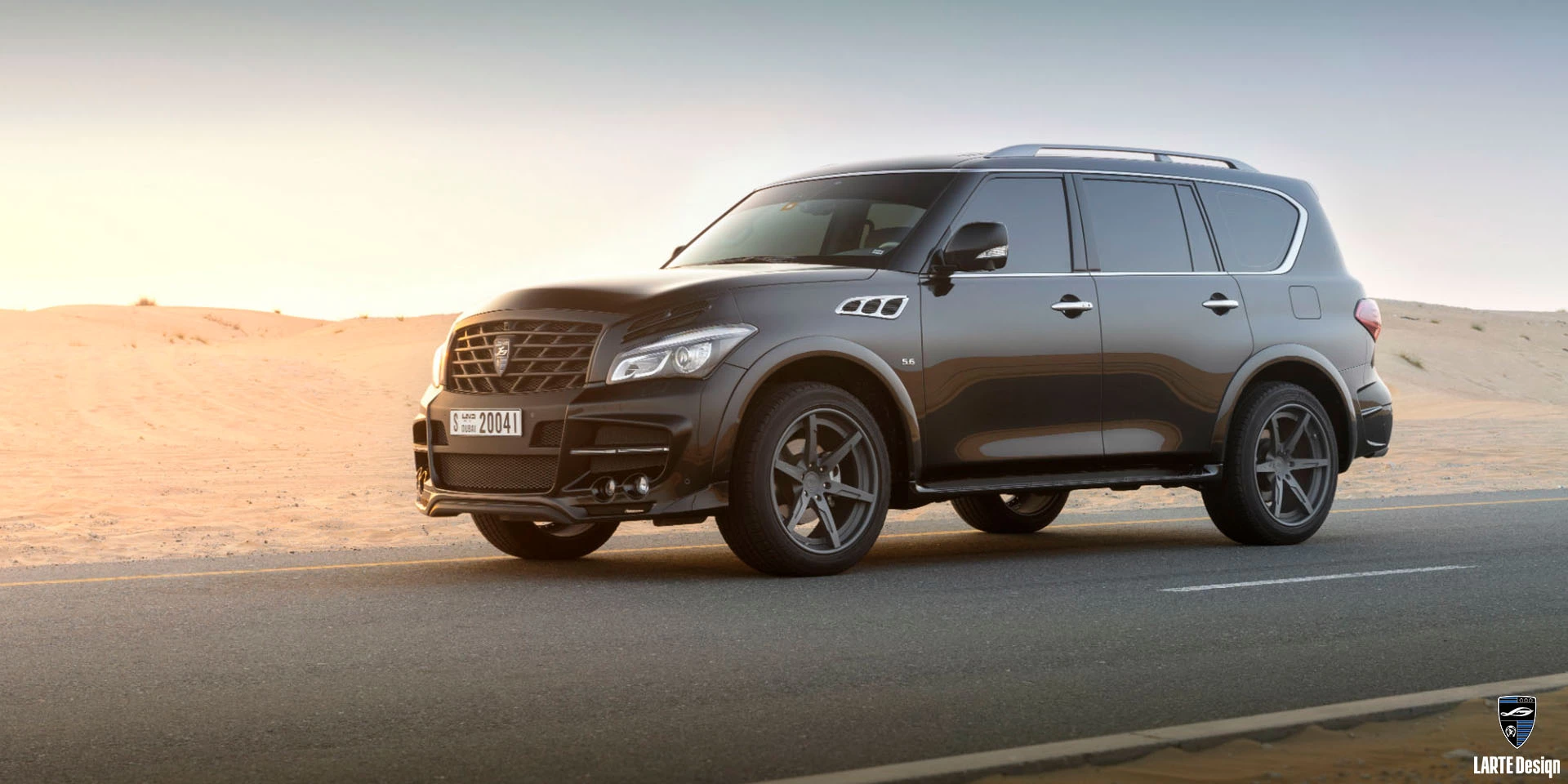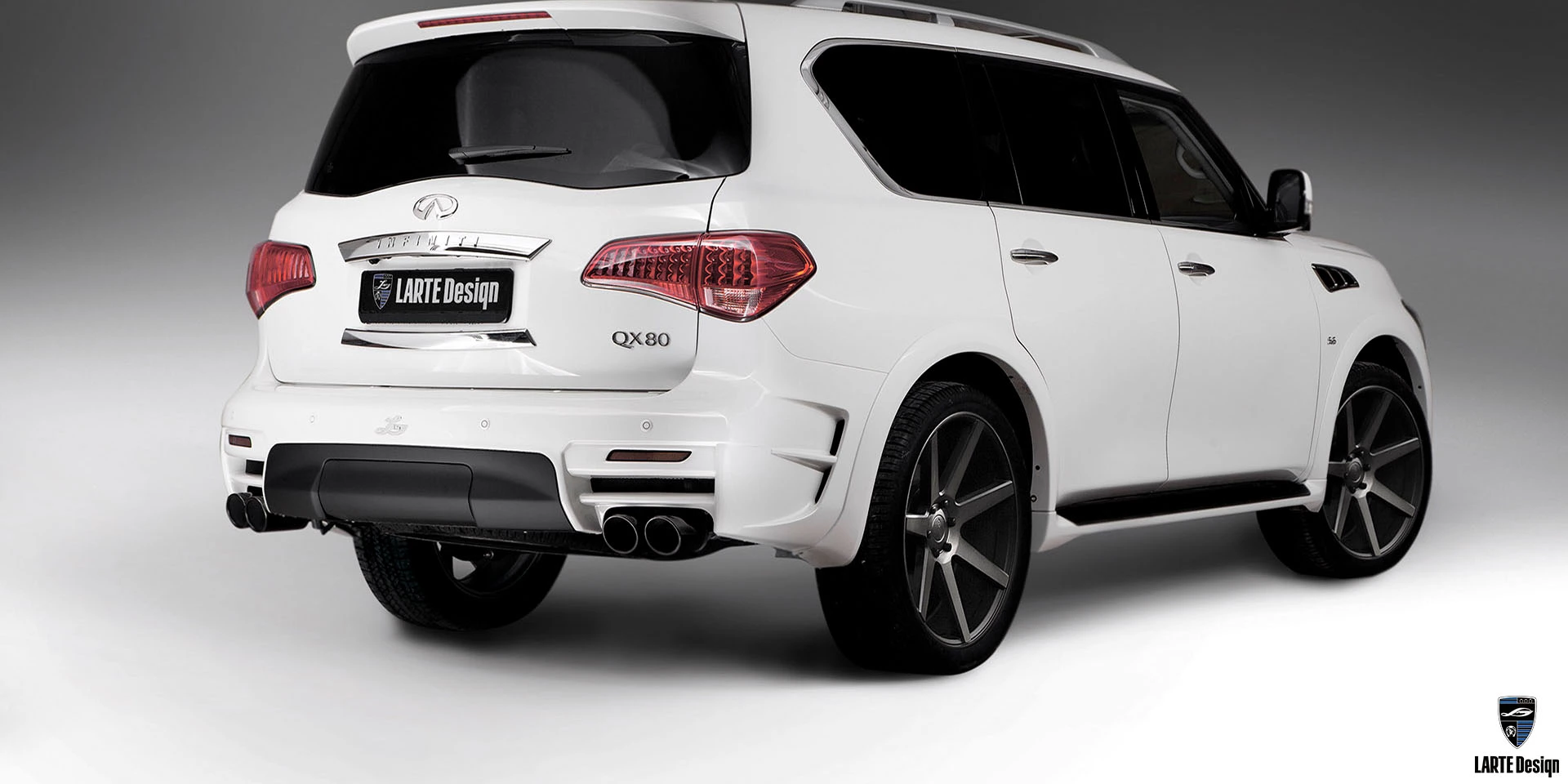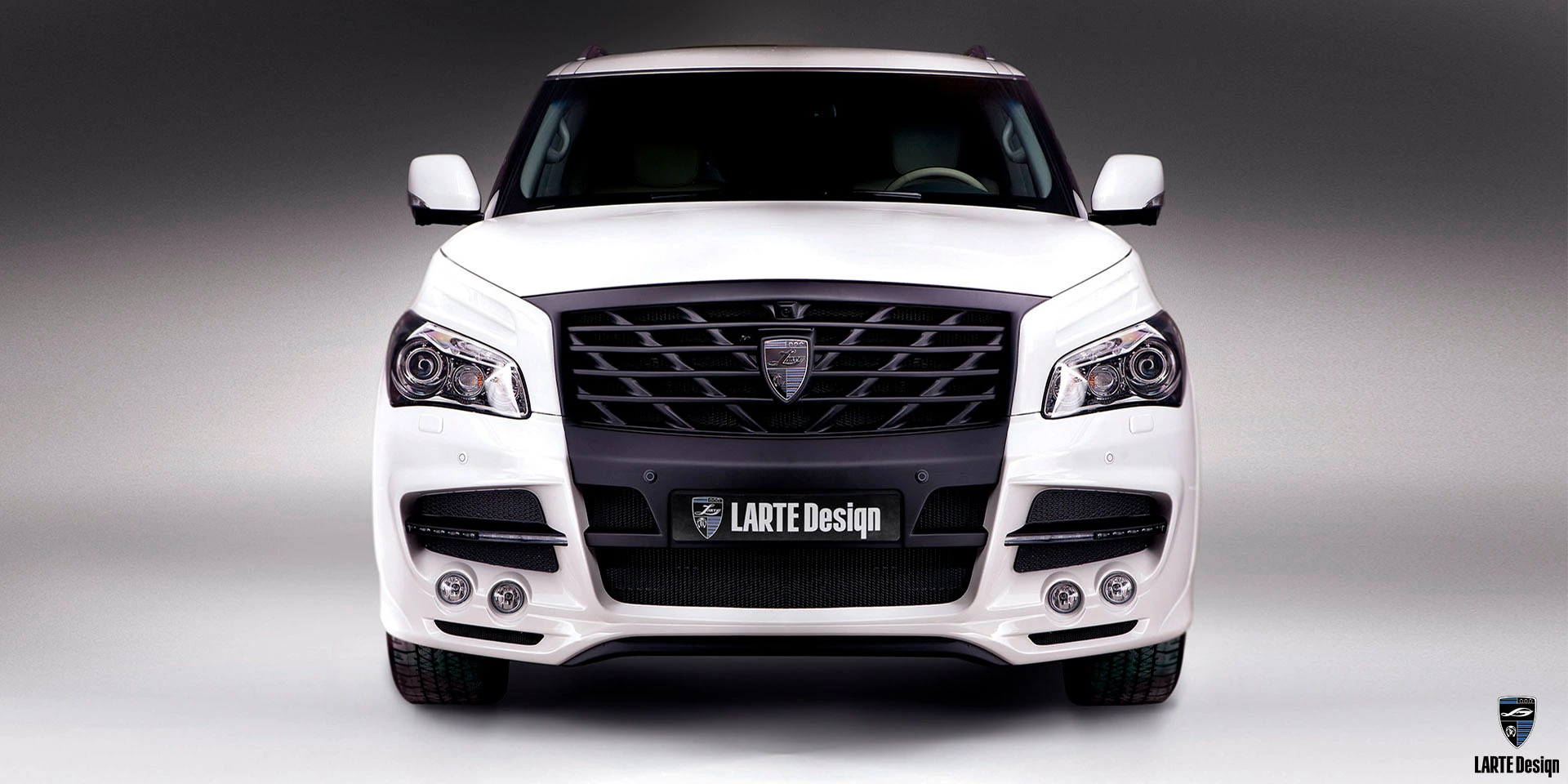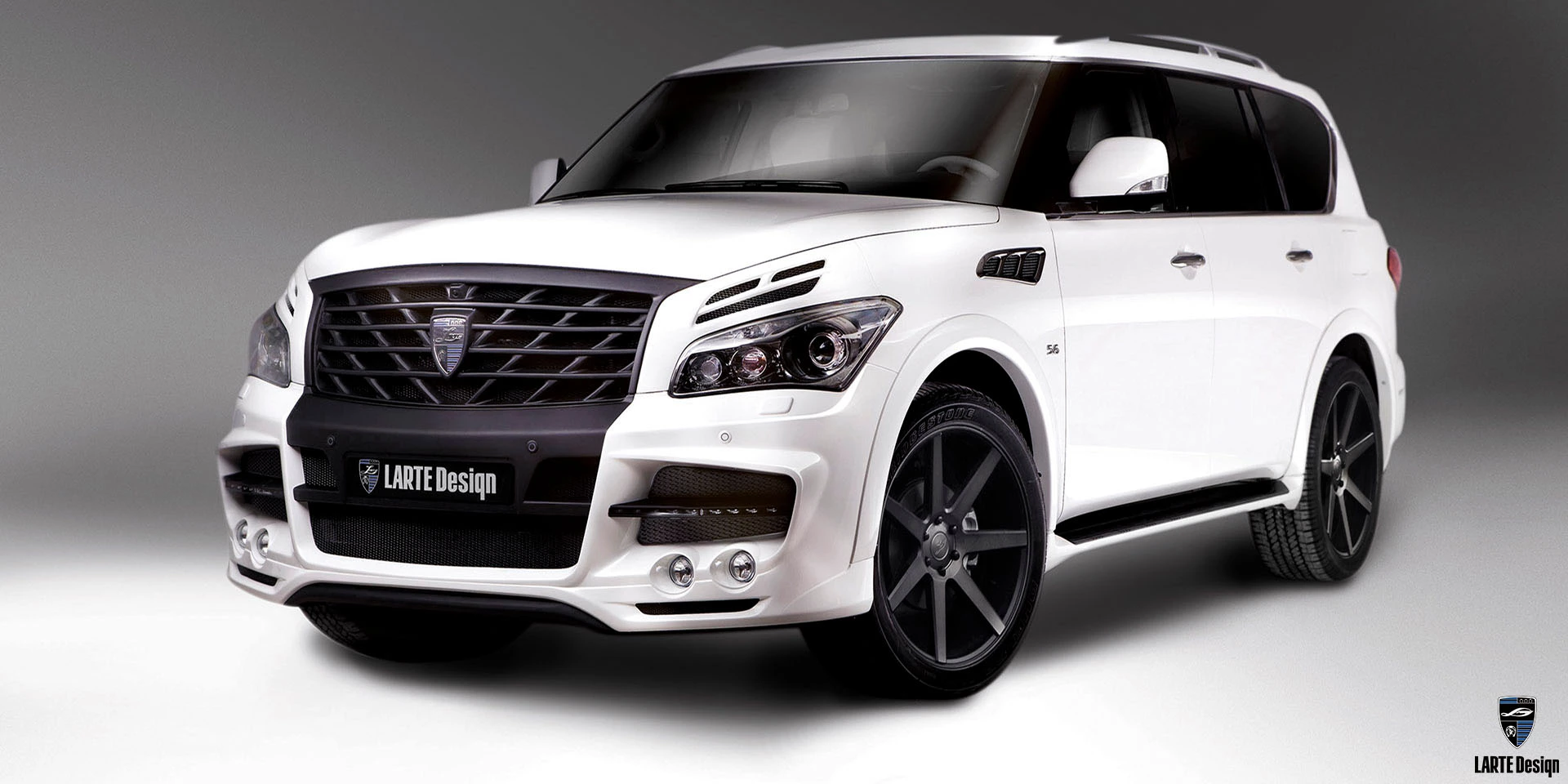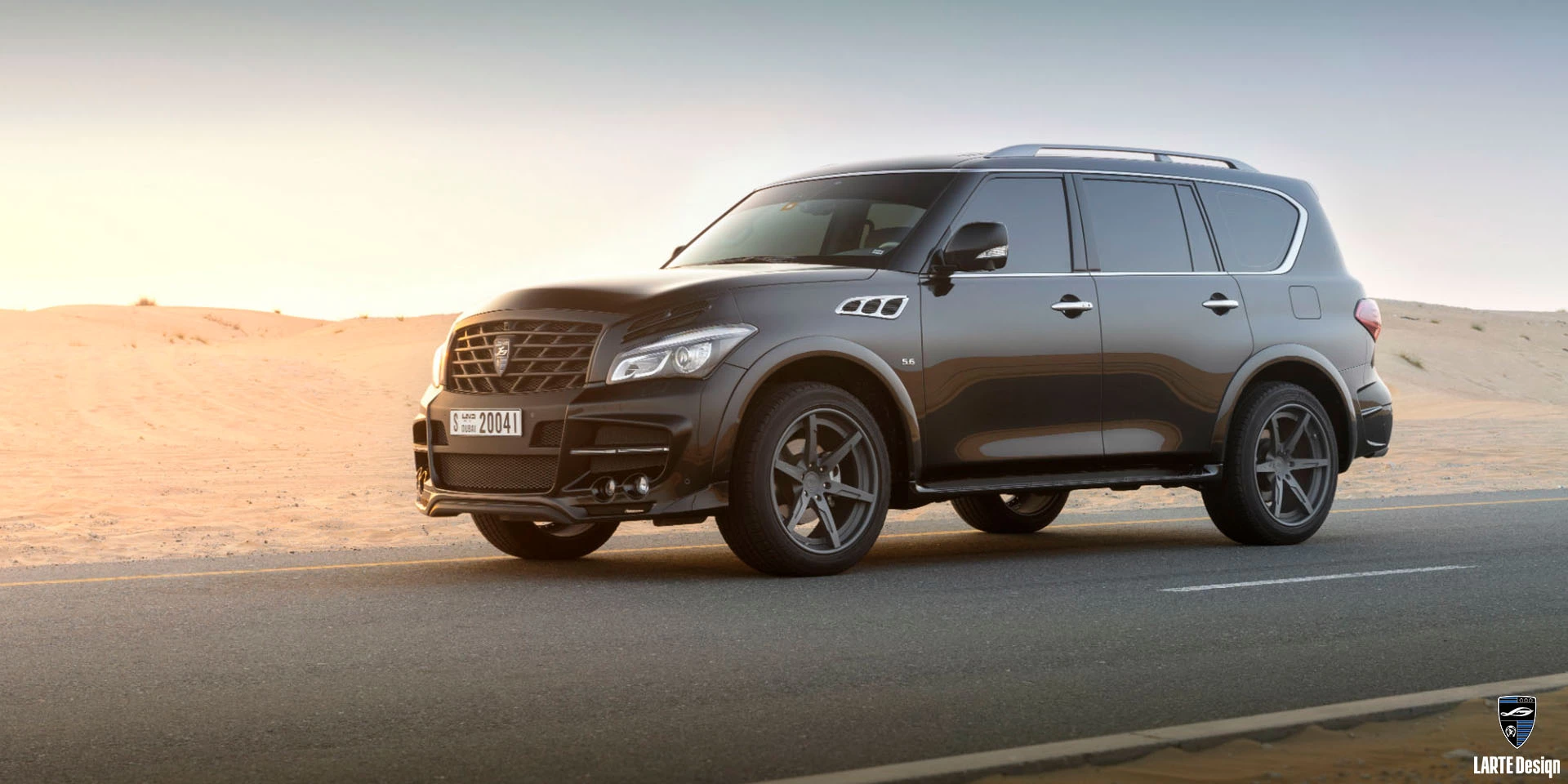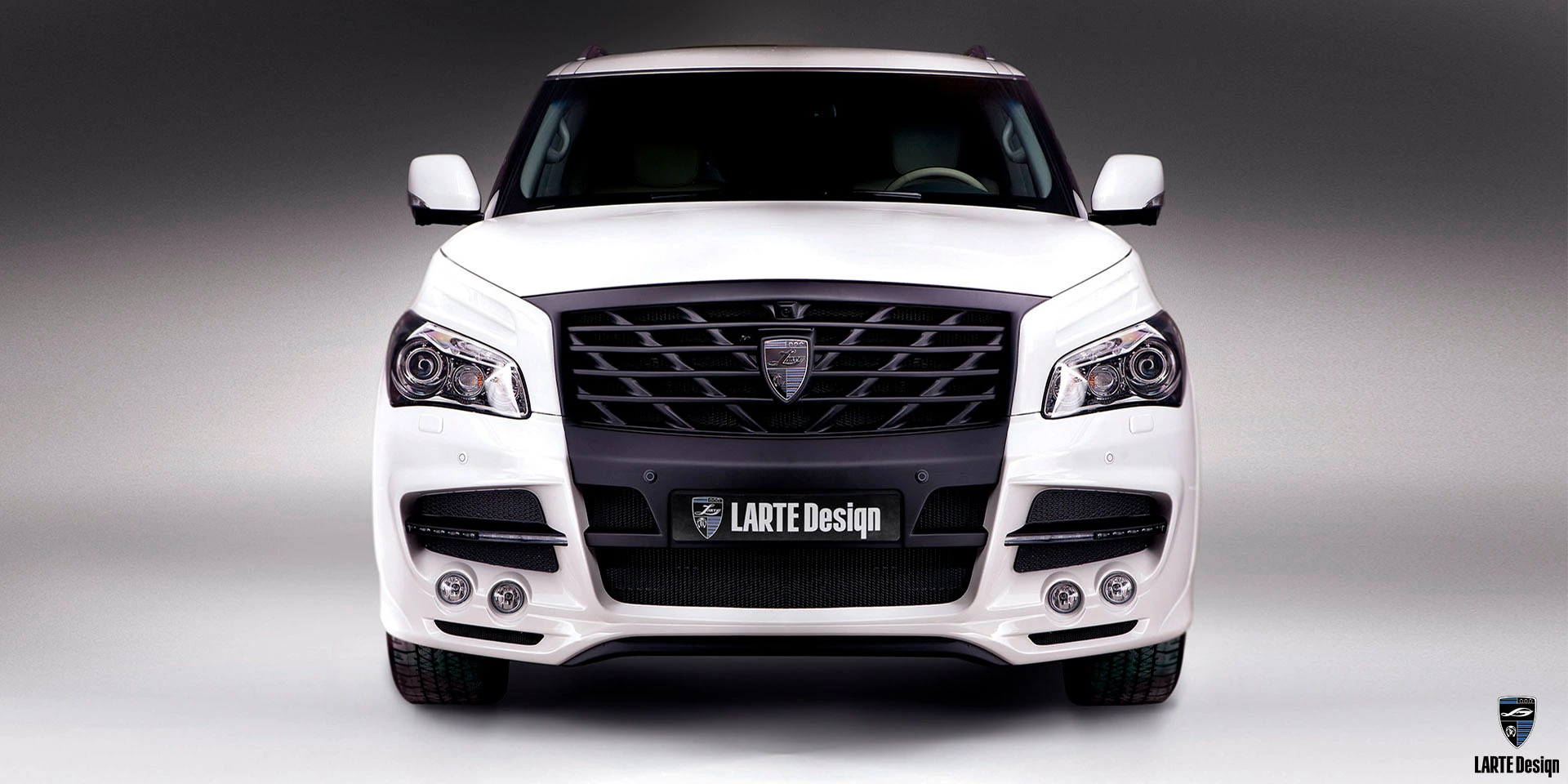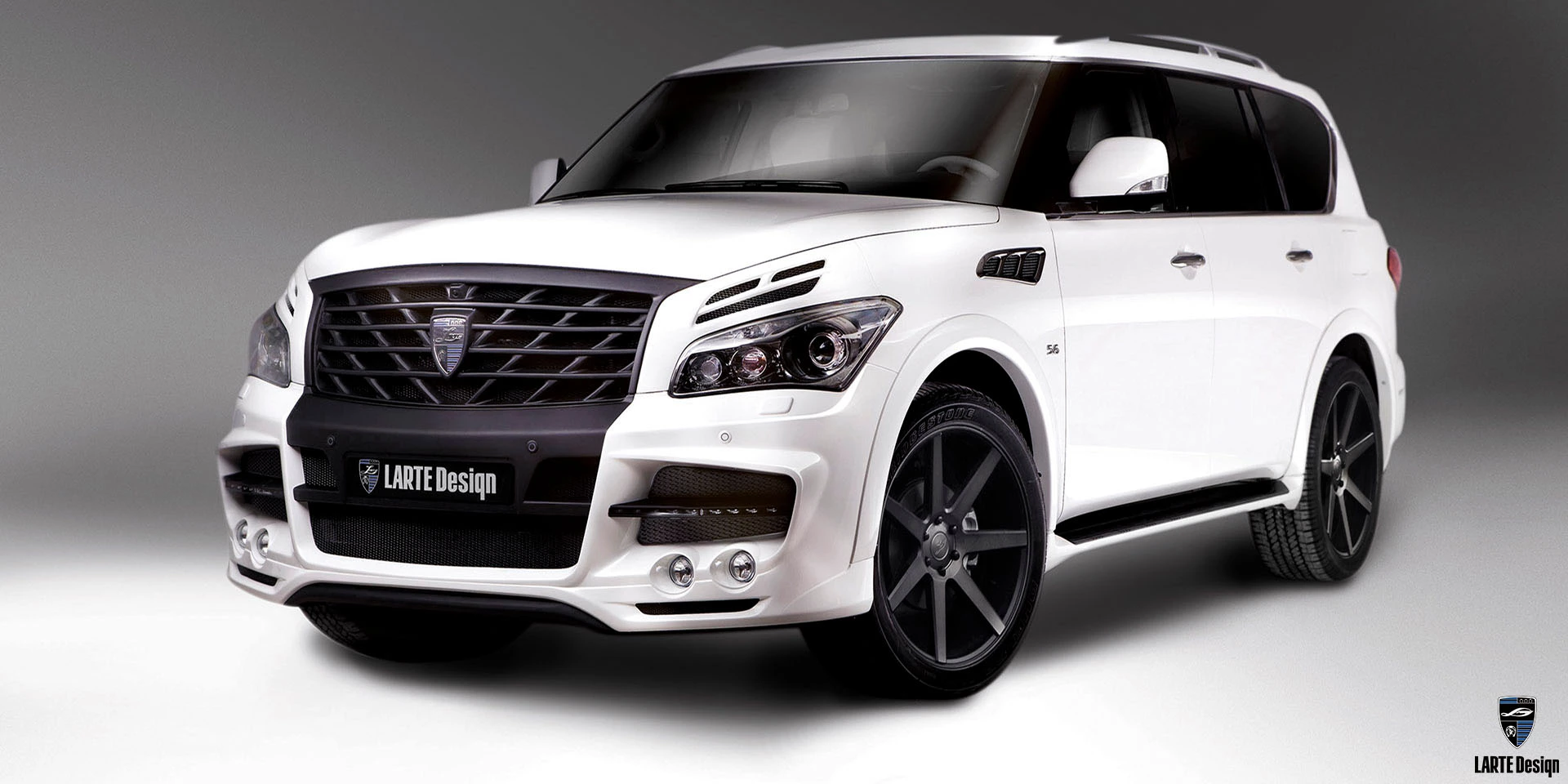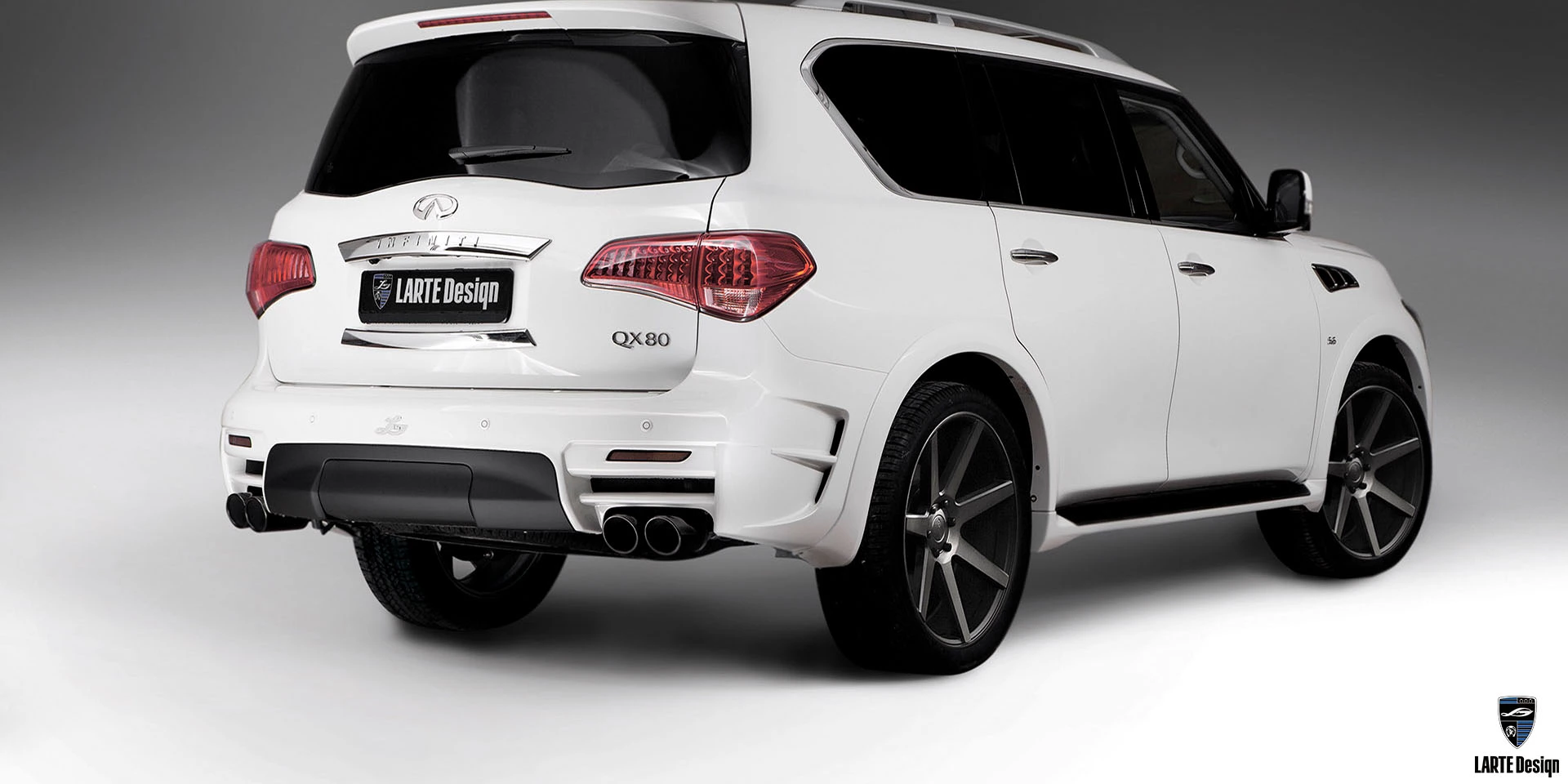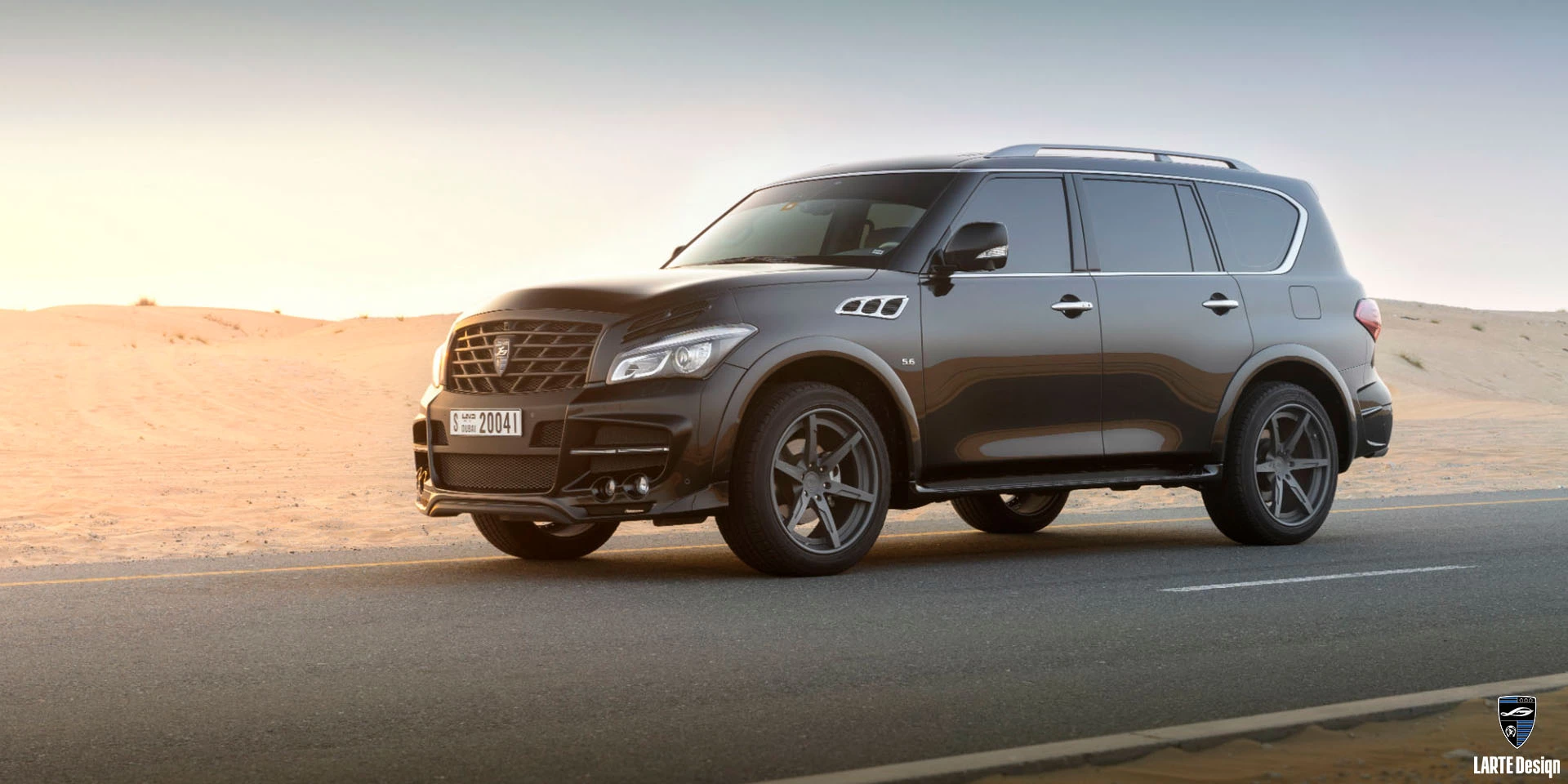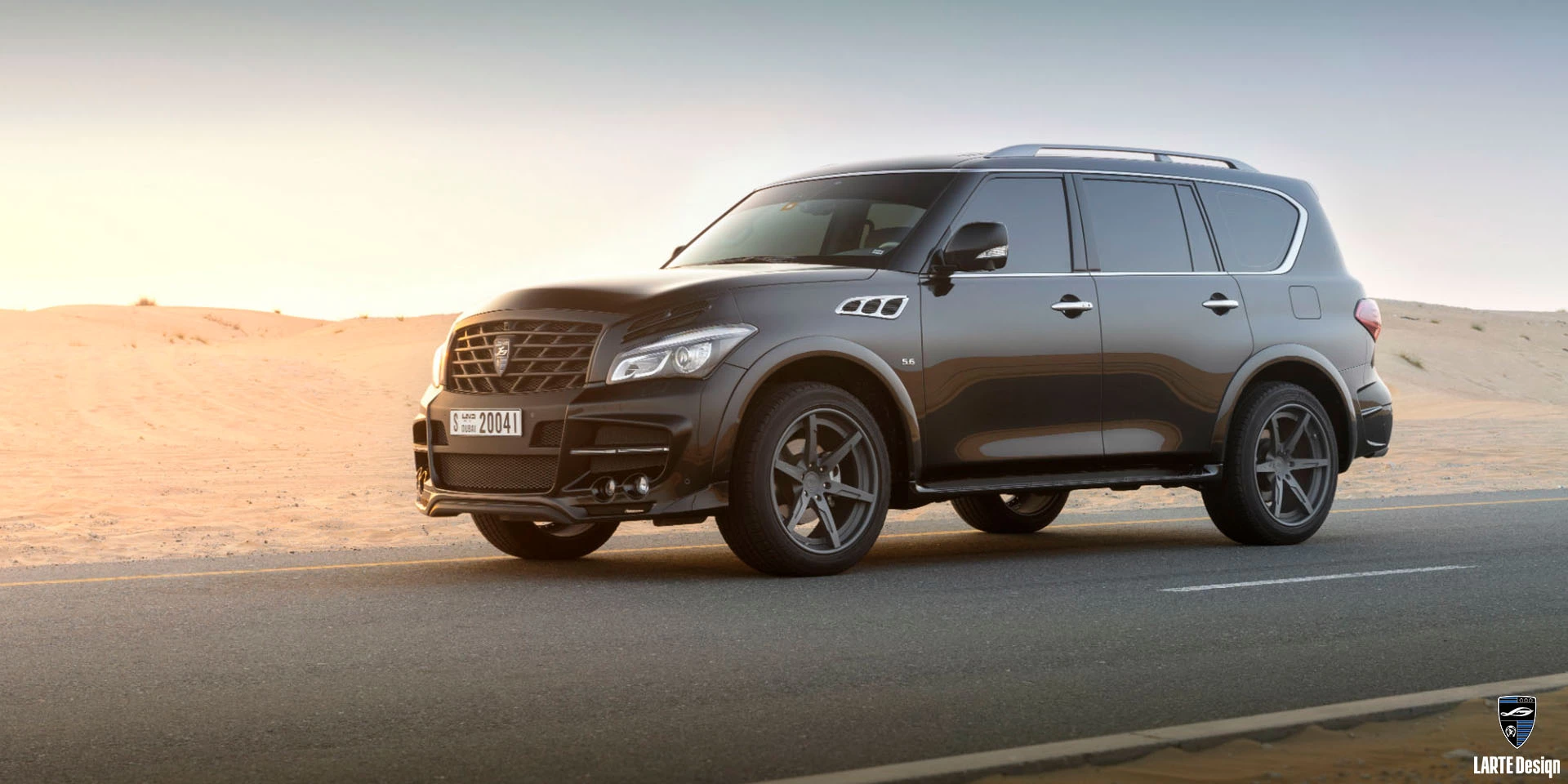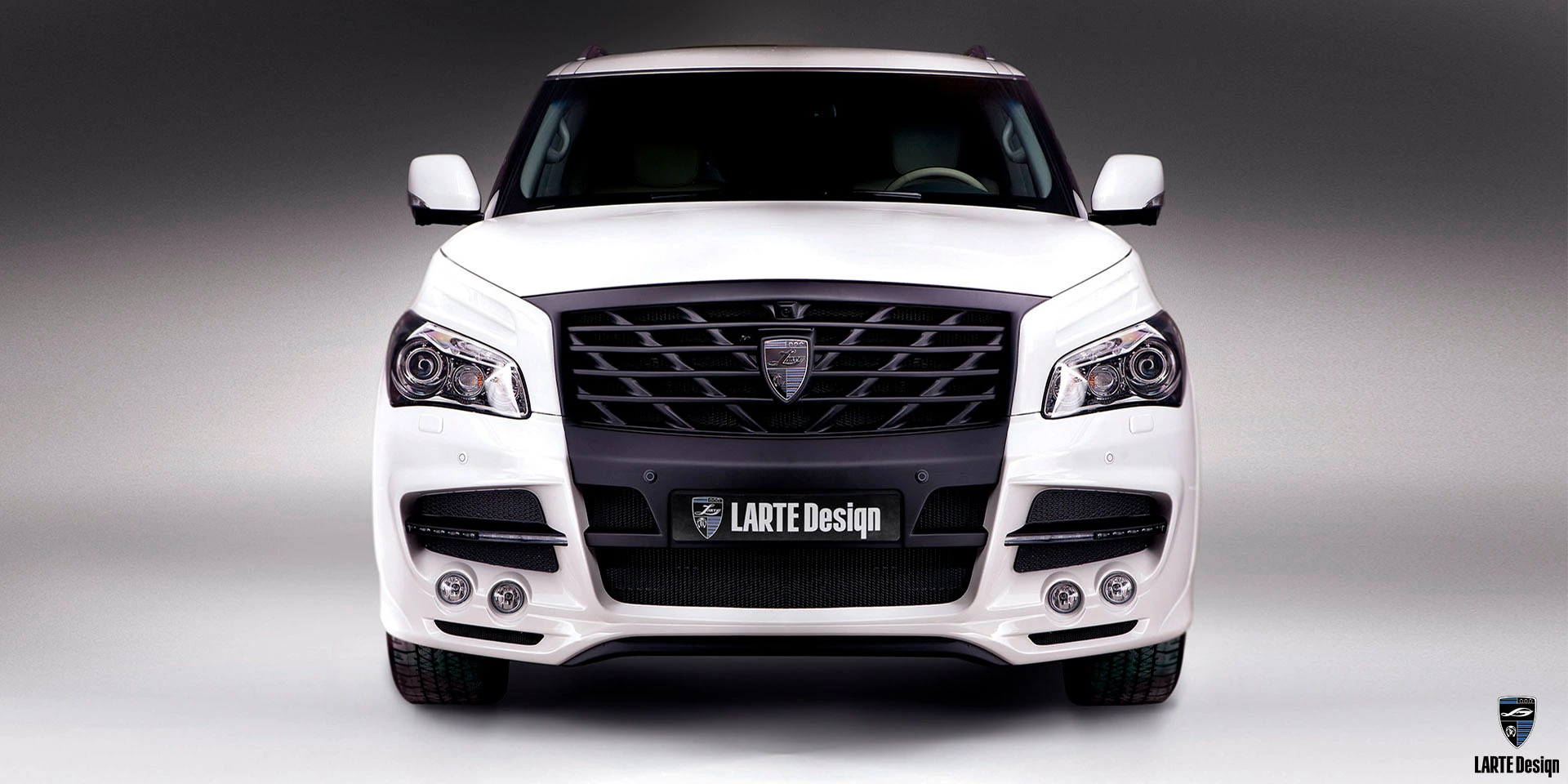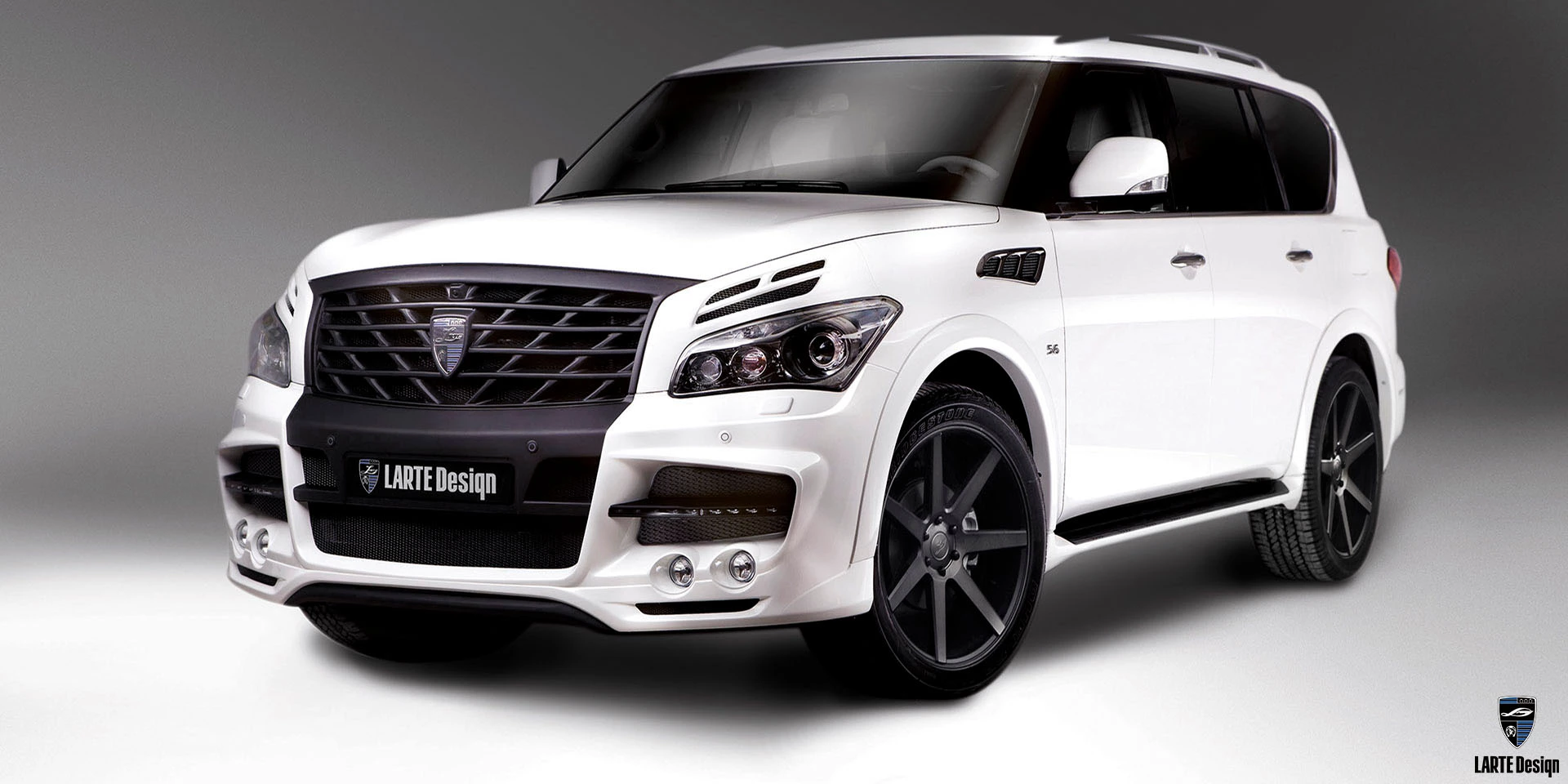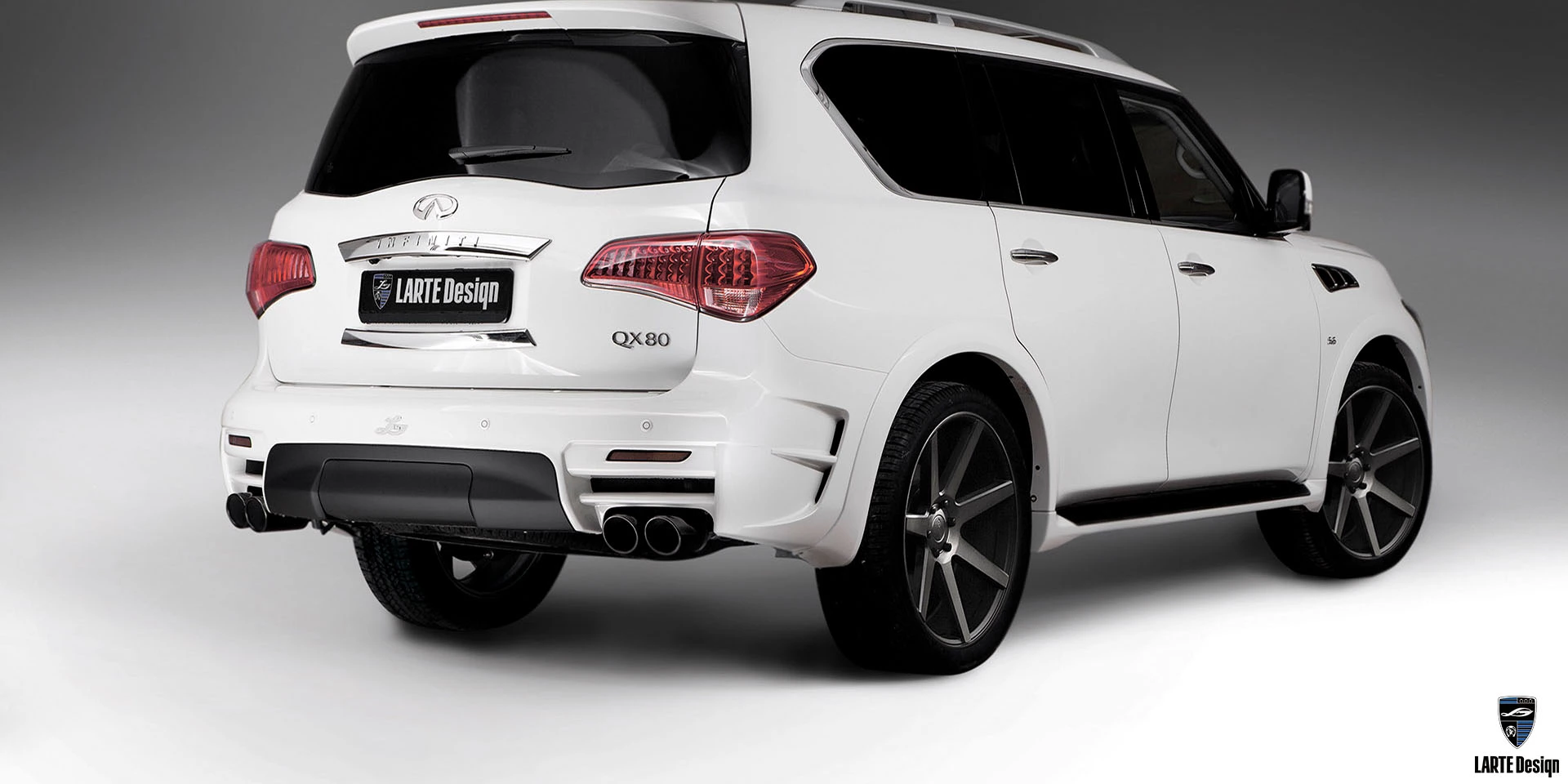 The restyling body kit includes:
A custom grill with company logo.
Expressive front and rear bumpers designed in our studio in Germany.
Powerful and bright running lights and fog lights from Nolden, German company.
A muffler with chrome nozzles by Remus, Austrian supplier.
All parts are made of the best composite material. The quality of components is confirmed by TUV, German independent organization. The tuning kit is suitable for the INFINITI QX56 and QX80 of 2011-2017 models. 2-years warranty.
10

Details

10 days

Delivery time

8 hours

Installation time
Get offer
Complect's Photo and video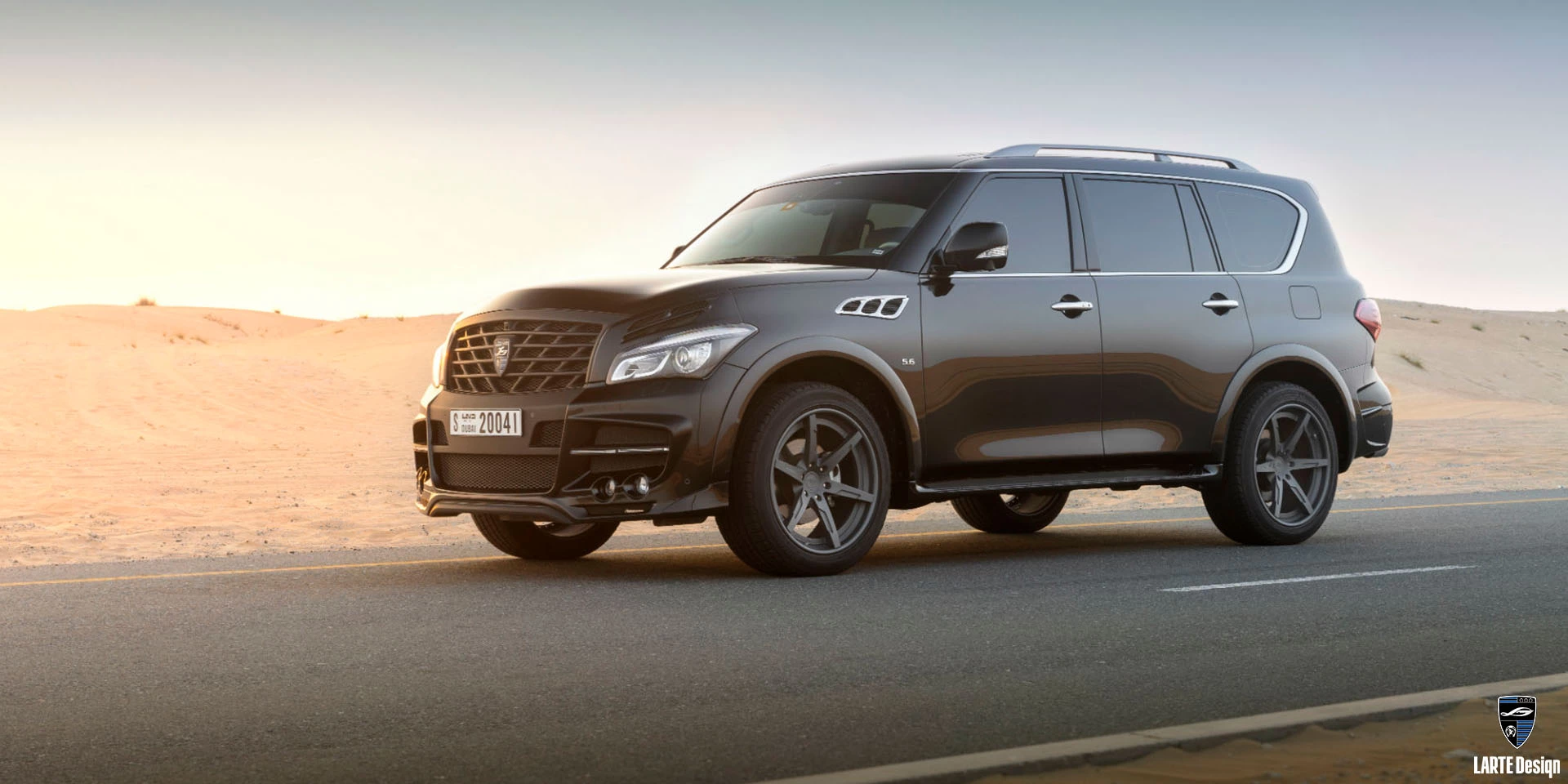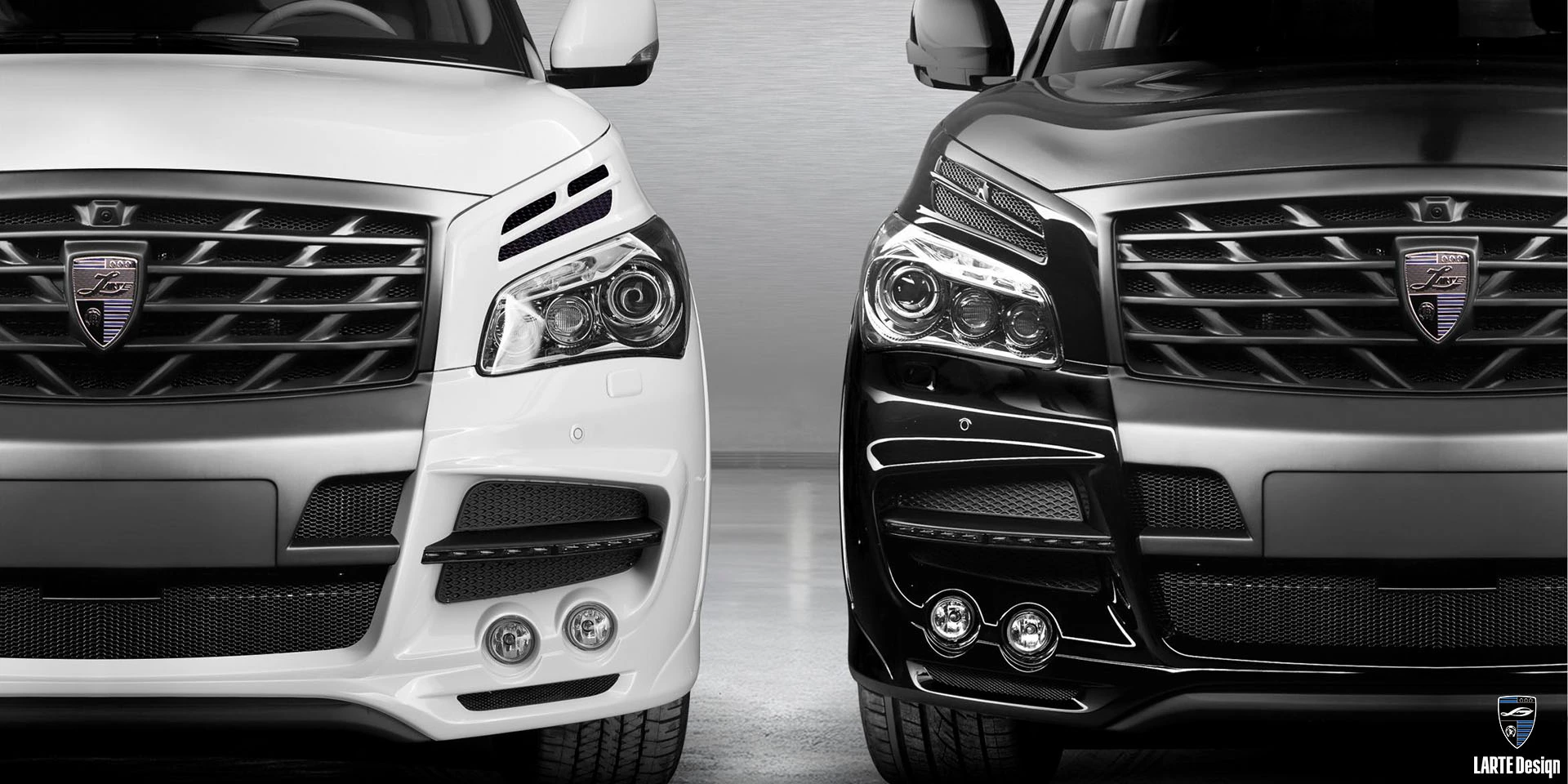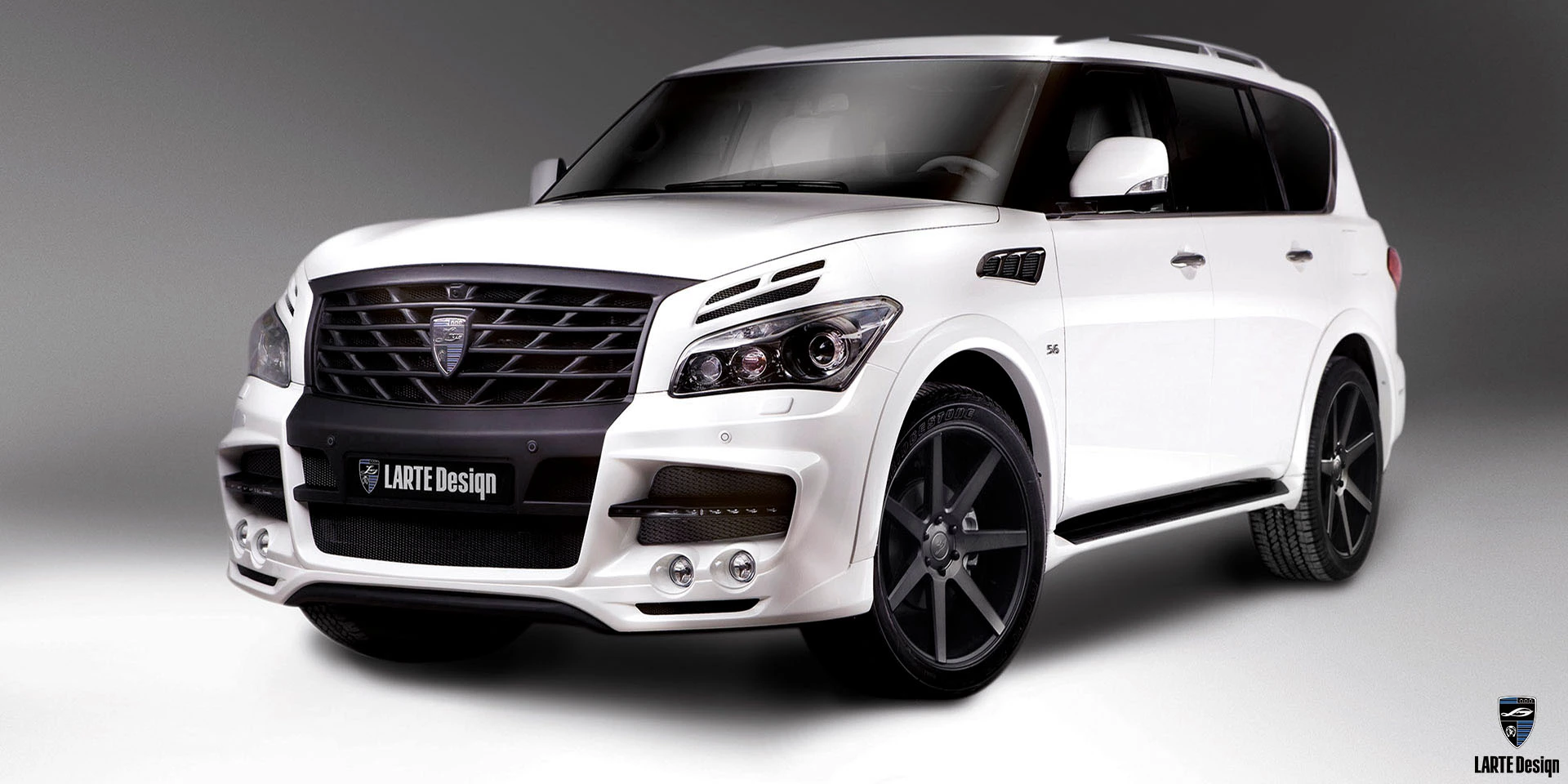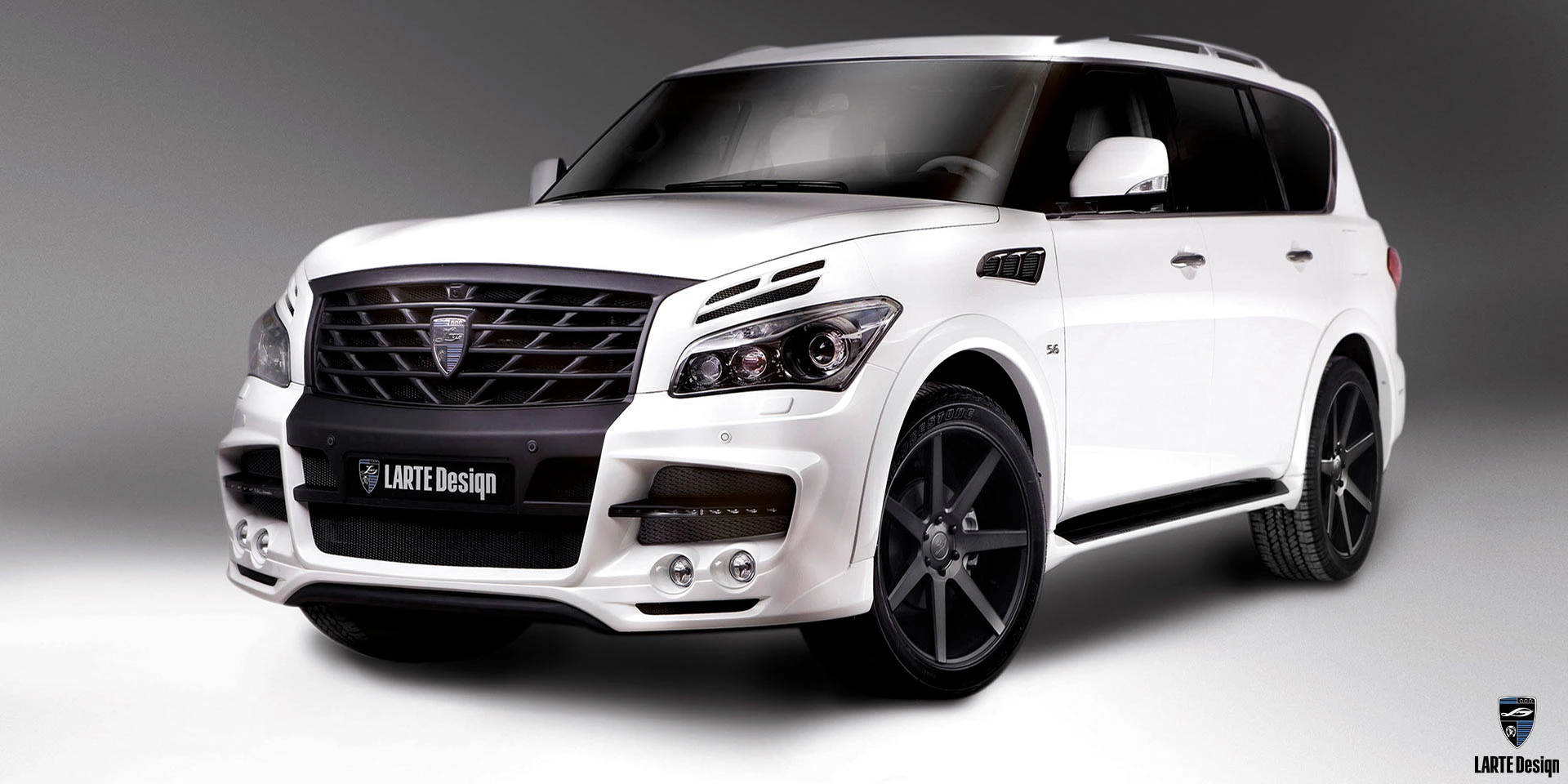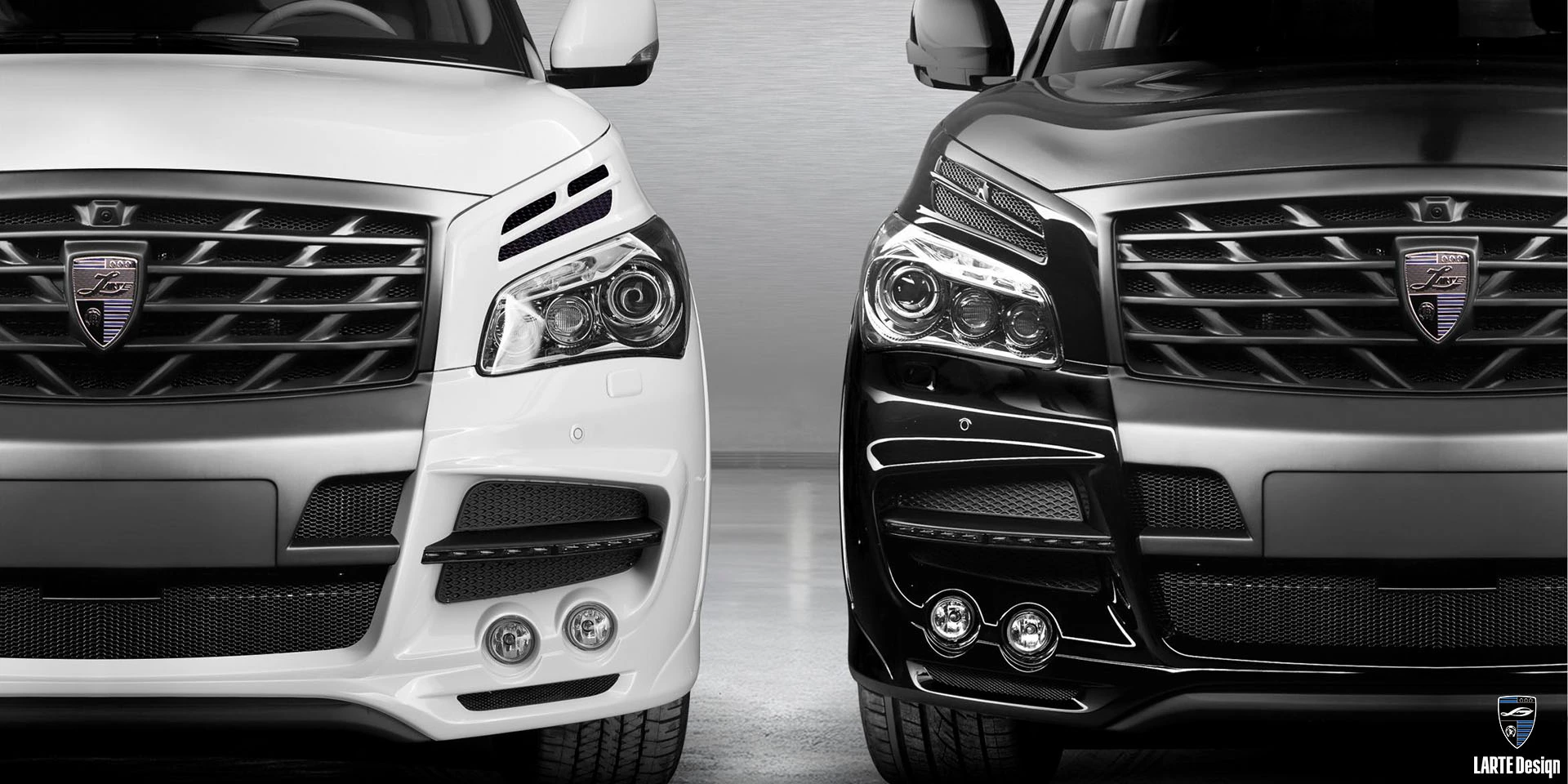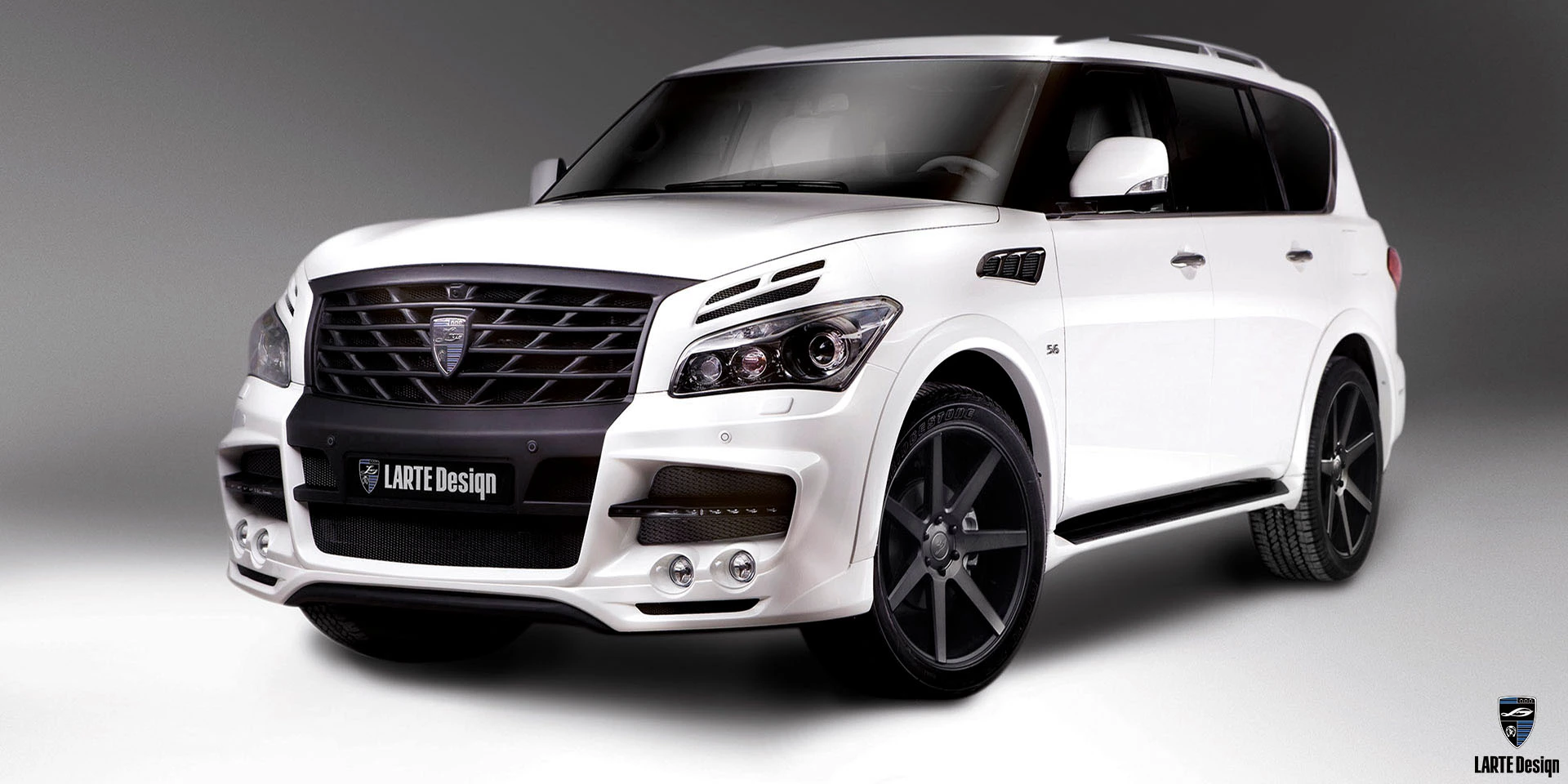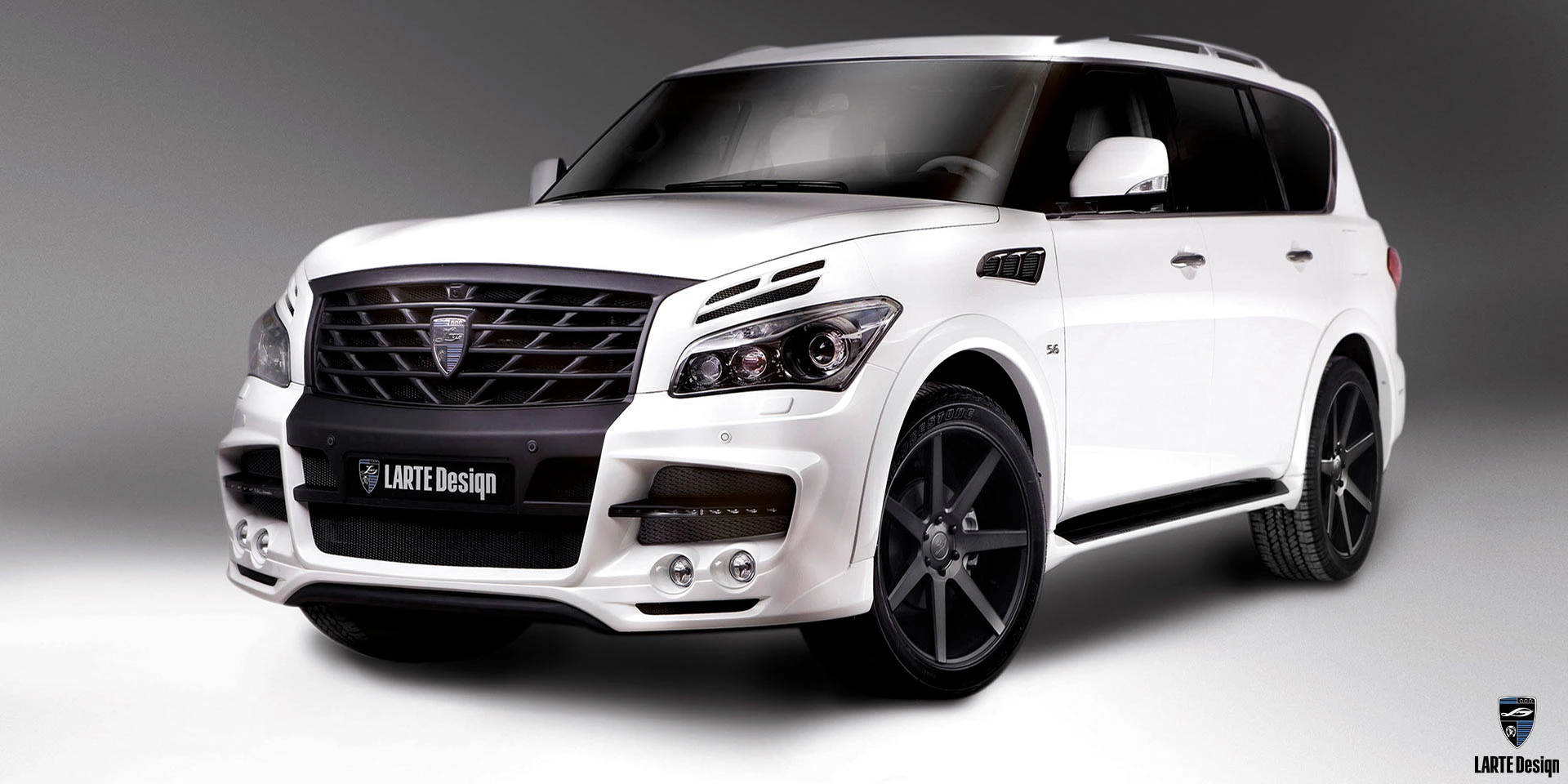 Get offer
How to get products by LARTE DESIGN
Choose the tuning kit




Contract

We will prepare a contract and issue an invoice for a payment matter. Our Sales Department requires 50 % deposit of the total amount to submit your requests.

Preparation and painting process

After we receive your deposit, production will begin. Parts would be getting ready for painting in a matching color, if needed.

Packing process

When the painting process completed and all the parts are totally dry, we carefully pack them for safety transportation.

Shipping

We expect to receive the full payment before shipping. Then we will schedule a pickup with reliable freight company to guarantee you a prompt delivery to the destination address.

Installation

At the point, when you finally received your order, you may arrange an installation process at the local workshop at your own choice, or request an installation with our authorized technician.