Unrivaled tuning from LARTE Design for the BMW X6 G06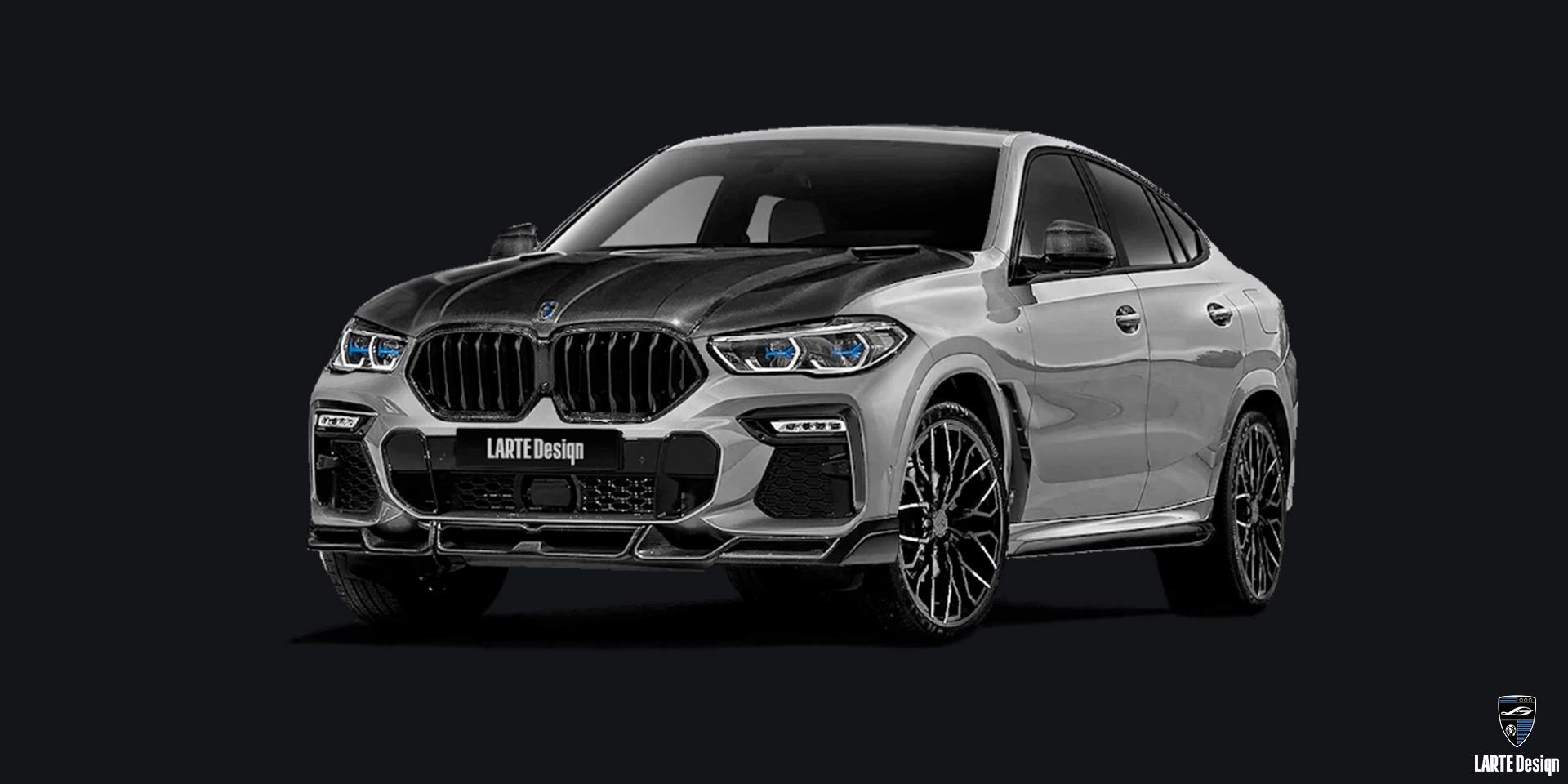 X6
LARTE Performance X6

This brave and decisive tuning package has been created for the BMW X6 G06 2019-2021 years made.Unique and superior like all the German brands vehicles!

9

Details

10 days

Delivery time

6 hours

Installation time

Learn more
Accentuate the sporty charisma of your BMW X6
Tuning BMW from the studio LARTE Design. The LARTE Performance body kit for the BMW X6 G06 gives the BMW X6 G06 an exclusive look and matches its superb sports performance. Order a body kit for your BMW X6 online in the LARTE Design online store and become a design co-author of your SUV. Putting an eye-catching full kit together or choosing several accessories that will add stylish accents to your X6's look is up to you.
You can also choose the material of the X6 body kit: carbon with a velvety matt or glossy finish, or basalt in body color. Whichever combination of elements and materials you choose - tuning the BMW X6 2021 LARTE Performance will help you achieve an amazing effect!
Allow yourself more in the sporty BMW X6 with LARTE Performance body kit!