Tuning Mercedes-Benz AMG GT. At the pinnacle of sporty style.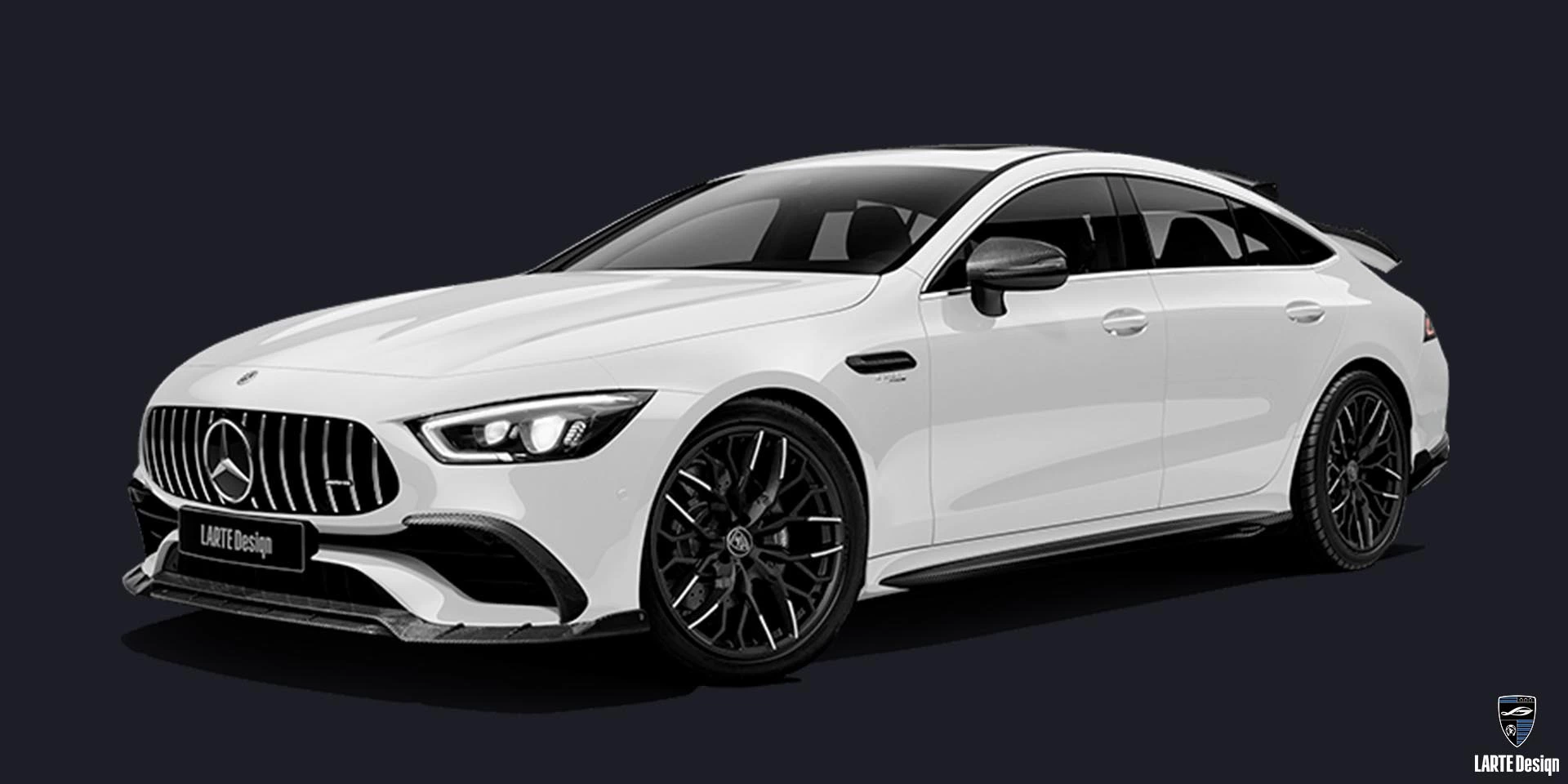 AMG GT
Complects
AMG GT WINNER

The ultra-modern sporty design is pushed to the limit. Styling body kit for Mercedes-Benz AMG GT 2021 model year. All accessories are warranted for 36 months.

12

Details

10 days

Delivery time

8 hours

Installation time

Learn more
A new dimension of sporty design for your Mercedes-Benz AMG GT.
The Mercedes AMG GT body kit from LARTE Design is an exclusive opportunity to add even more emotion and sportiness to your super coupe. The WINNER body kit is a visual embodiment of the great racing capabilities inherent in the car's DNA, and also combines the most daring ideas and cutting-edge developments, adding an incredible aesthetics to dynamic driving.
You can buy a full WINNER set for your Mercedes GT or choose several accessories that suit you. Give preference to matte or glossy finishes of the elements and tell our manager about your individual wishes.
Let your dream of the perfect Mercedes AMG GT come true with LARTE Design online or offline!
Mercedes gt body kit is available for the following modifications:
AMG GT 43
AMG GT 43 4MATIC +
AMG GT 53 4MATIC +
Mercedes-Benz AMG GT with WINNER body kit will give you an adrenaline rush even before you start the powerful engine!