Body kit for Mercedes-Benz GLS. Powerful than time.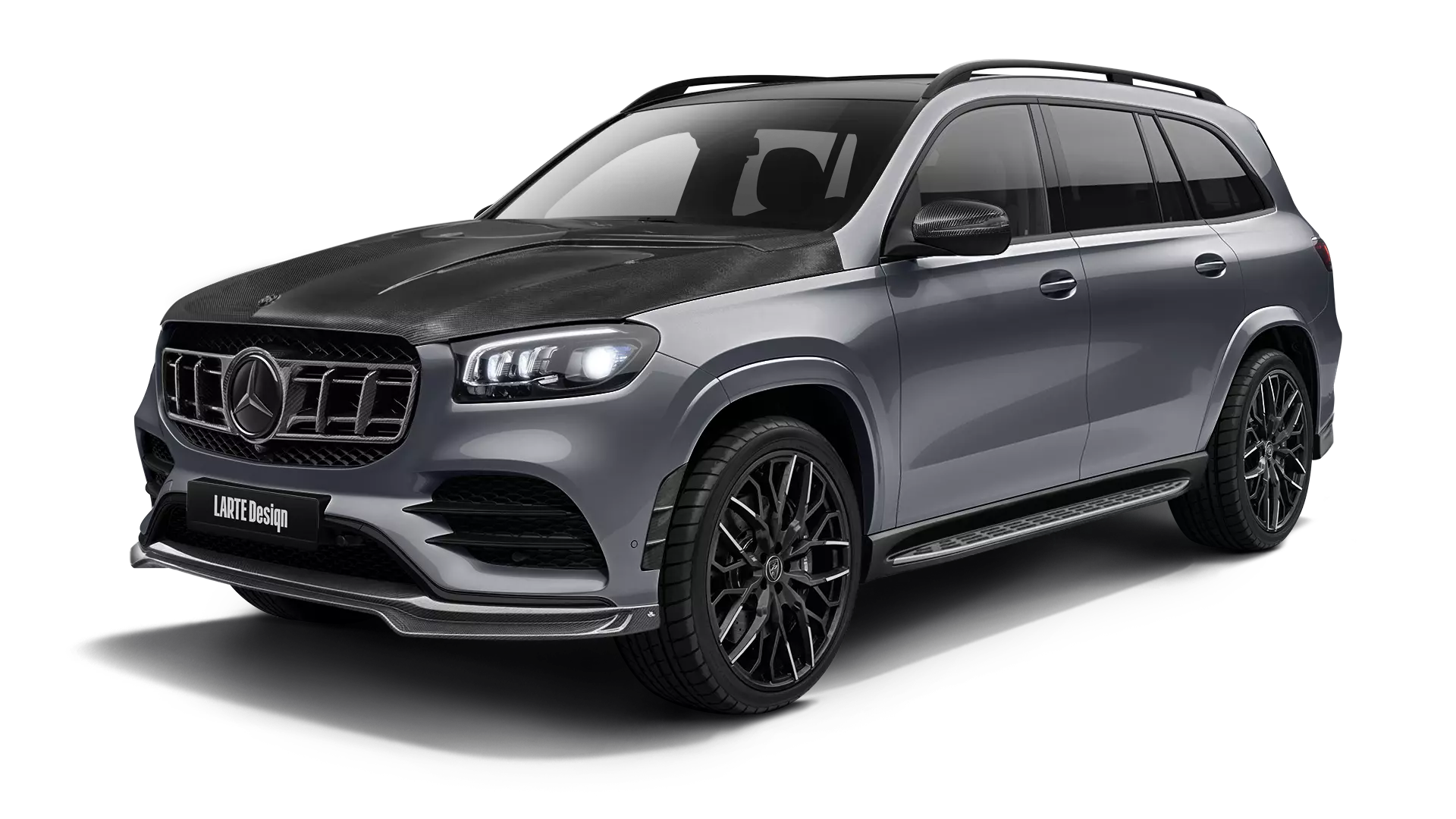 GLS
Complects
Sporty & luxury look for your Mercedes-Benz GLS
Here is a Mercedes tuning from studio LARTE Design. Your Mercedes-Benz GLS can be truly exceptional with LARTE Design tuning. Two premium body kits for the GLS are designed to make the SUV look even more effective and as individual as possible. The strikingly stylish dark design of the Black Crystal package underlines the power and sportiness of the GLS hidden in its muscular body. And the Winner body kit is the visual embodiment of the GLS's flamboyant charisma and uncompromisingly strong character.
Order author's tuning Mercedes Benz GLS X167 2021 online. In the online store LARTE Design you can personalize your SUV to your liking by choosing accessories and their material, which can be black carbon or basalt painted in the body color. Mercedes GLS tuning is available for the following AMG LINE trim levels:
Mercedes GLS 350 d 4MATIC
Mercedes GLS 400 d 4MATIC
Mercedes GLS 400 4MATIC
Mercedes GLS 450 4MATIC
Mercedes GLS 580 4MATIC
Mercedes-Maybach GLS 480 4MATIC
Mercedes-Maybach GLS 600 4MATIC
Mercedes-AMG GLS 63 4MATIC+