An upgraded Design for the Mercedes-Benz GLE created by LARTE craftsmen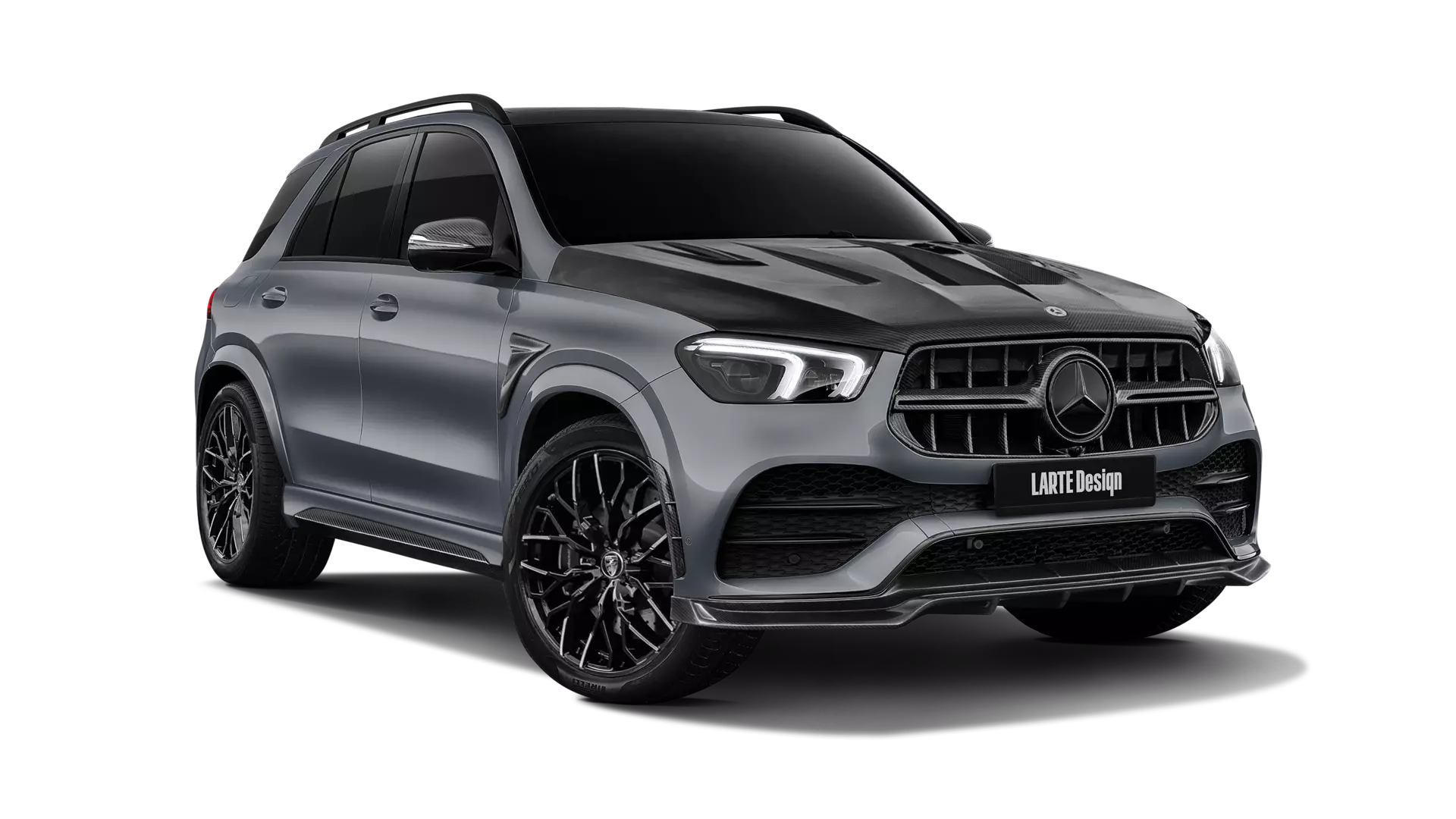 GLE
Complects
GLE WINNER

Elegance and sport have never been so harmonious. Kit for Mercedes-Benz GLE 2019-2021 model year.

14

Details

10 days

Delivery time

8 hours

Installation time

Learn more
The new personalized look for your Mercedes-Benz GLE.
Premium body kits for Mercedes-Benz. The exclusive chance to personalize your 2019-2020 Mercedes-Benz GLE W167 is now even more affordable. Order a unique body kit for the GLE 167 in the LARTE Design online store, where you can choose the accessories you like.
The Winner aerodynamic body kit will add dynamism and expressiveness to the exterior of the SUV, as well as give its owner the pleasure of owning a truly luxury SUV. The expressive and stylish design of the kit is ideally combined with the great capabilities of the GLE.
Aerodynamic elements in carbon or basalt fiber underline the sporty character of the SUV. Make your choice today by adding your own personality to the look of your MB GLE. Mercedes GLE body kit 2021 is available for the following AMG LINE trim levels:
Mercedes GLE 300 d 4MATIC
Mercedes GLE 350 d 4MATIC
Mercedes GLE 400 d 4MATIC
Mercedes GLE 350 4MATIC
Mercedes GLE 450 4MATIC
Mercedes GLE 580 4MATIC
Mercedes GLE 350
Mercedes GLE 350 de 4MATIC
Mercedes-AMG GLE 53 4MATIC+
Mercedes-AMG GLE 63 S 4MATIC+