GLS WINNER
Restyling for the 2021 Mercedes-Benz GLS. Your unique style
The modern world of automotive luxury sets extremely high-tech standards in capability, safety, and for maximum comfort and sophisticated design. Mercedes-Benz GLS 2021 harmoniously combines all those phenomenal features and expressive sporty design, being the absolute standard of a premium SUV.The AMG configuration emphasizes its nature and makes it even more efficient. However, Larte Design experts can add something to this impressive design with Mercedes-the Winner tuning.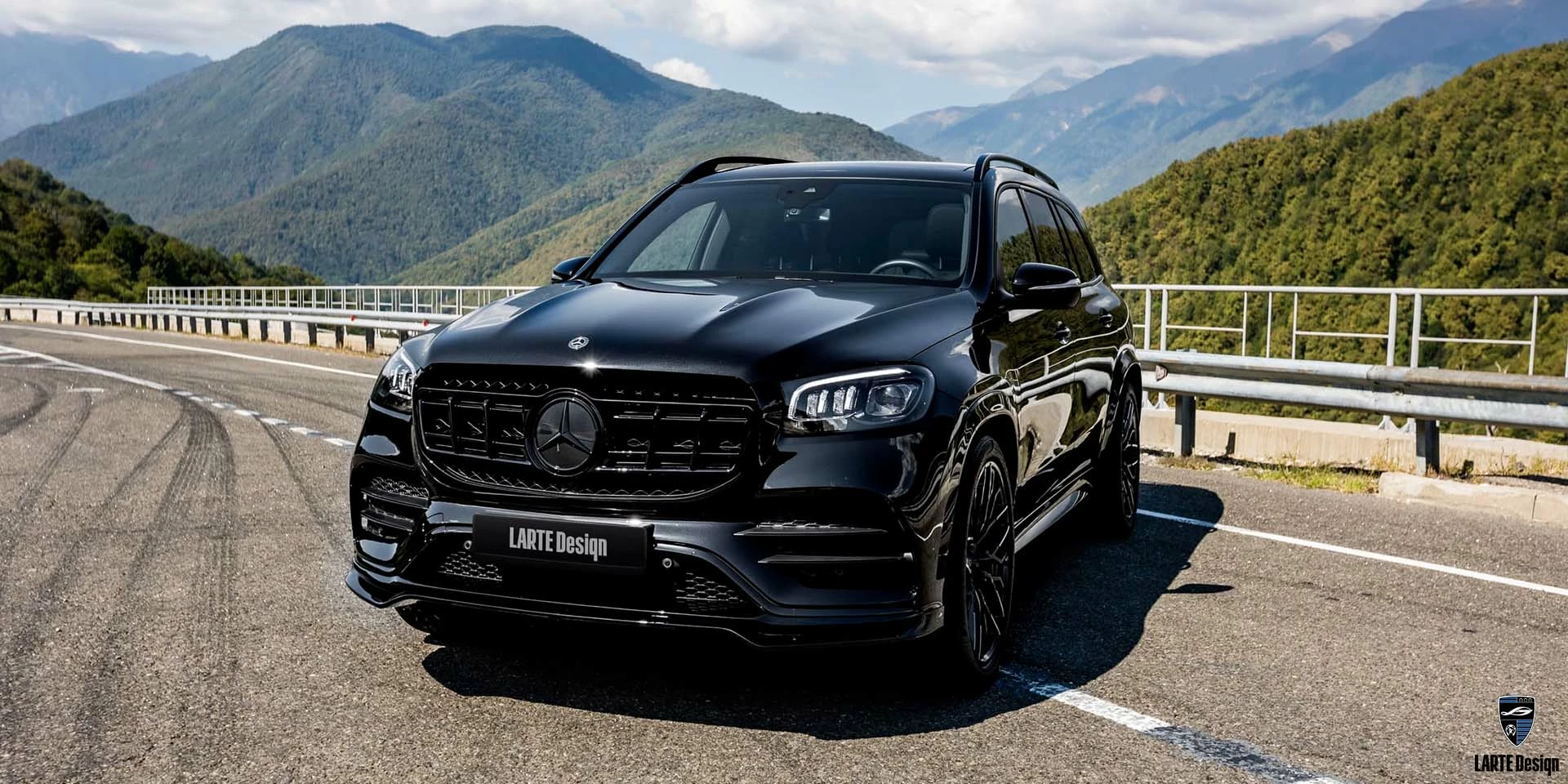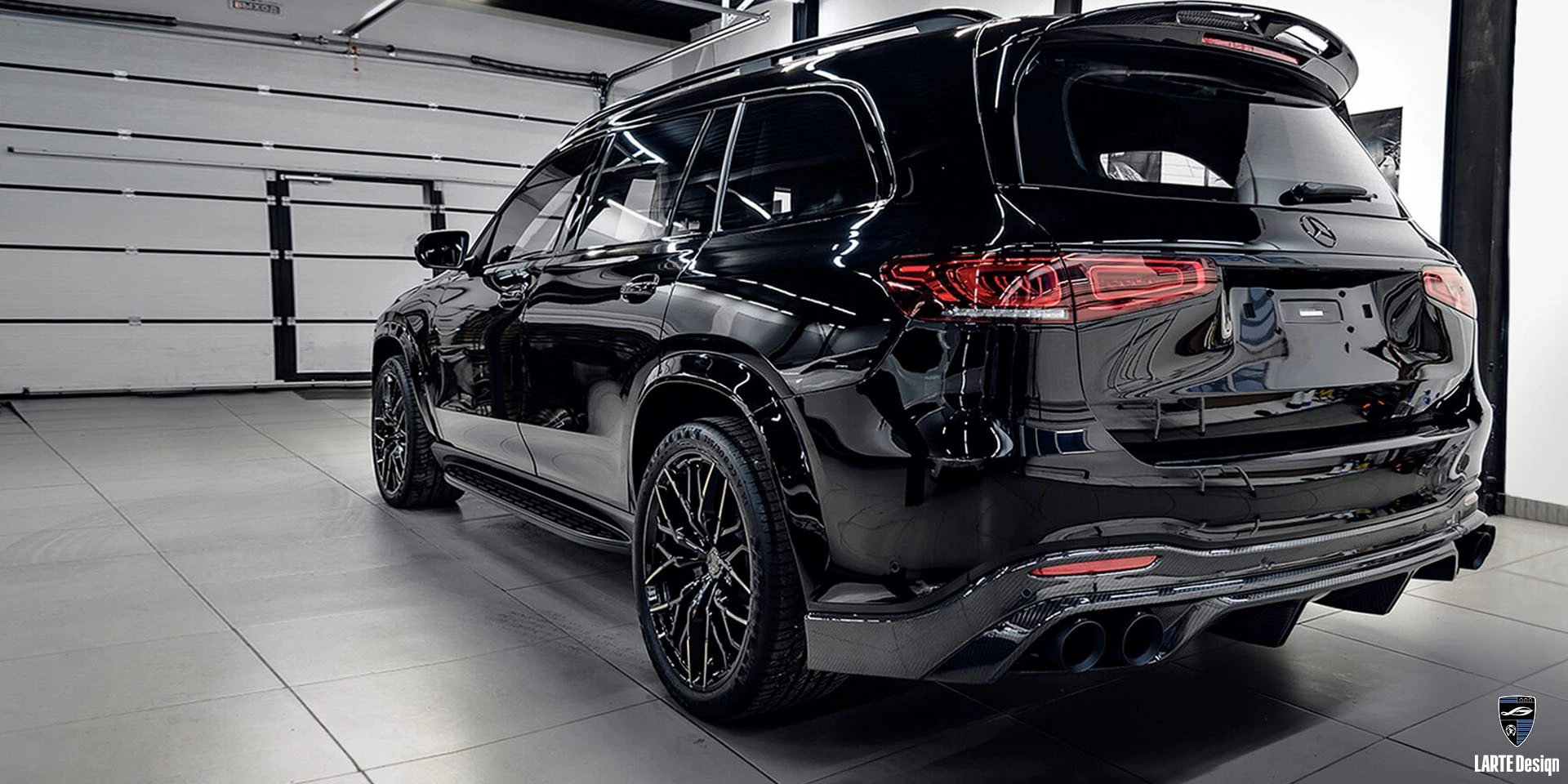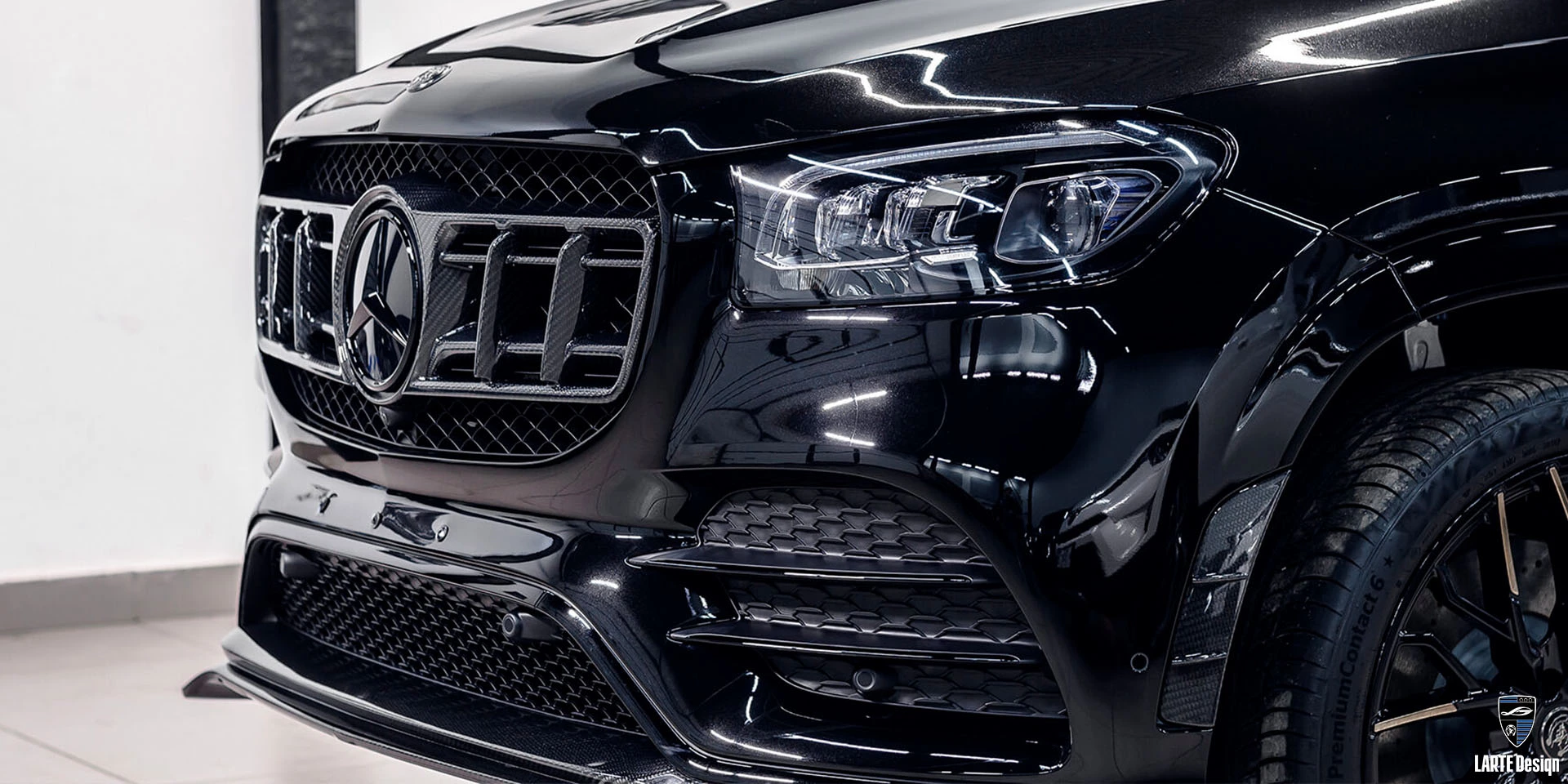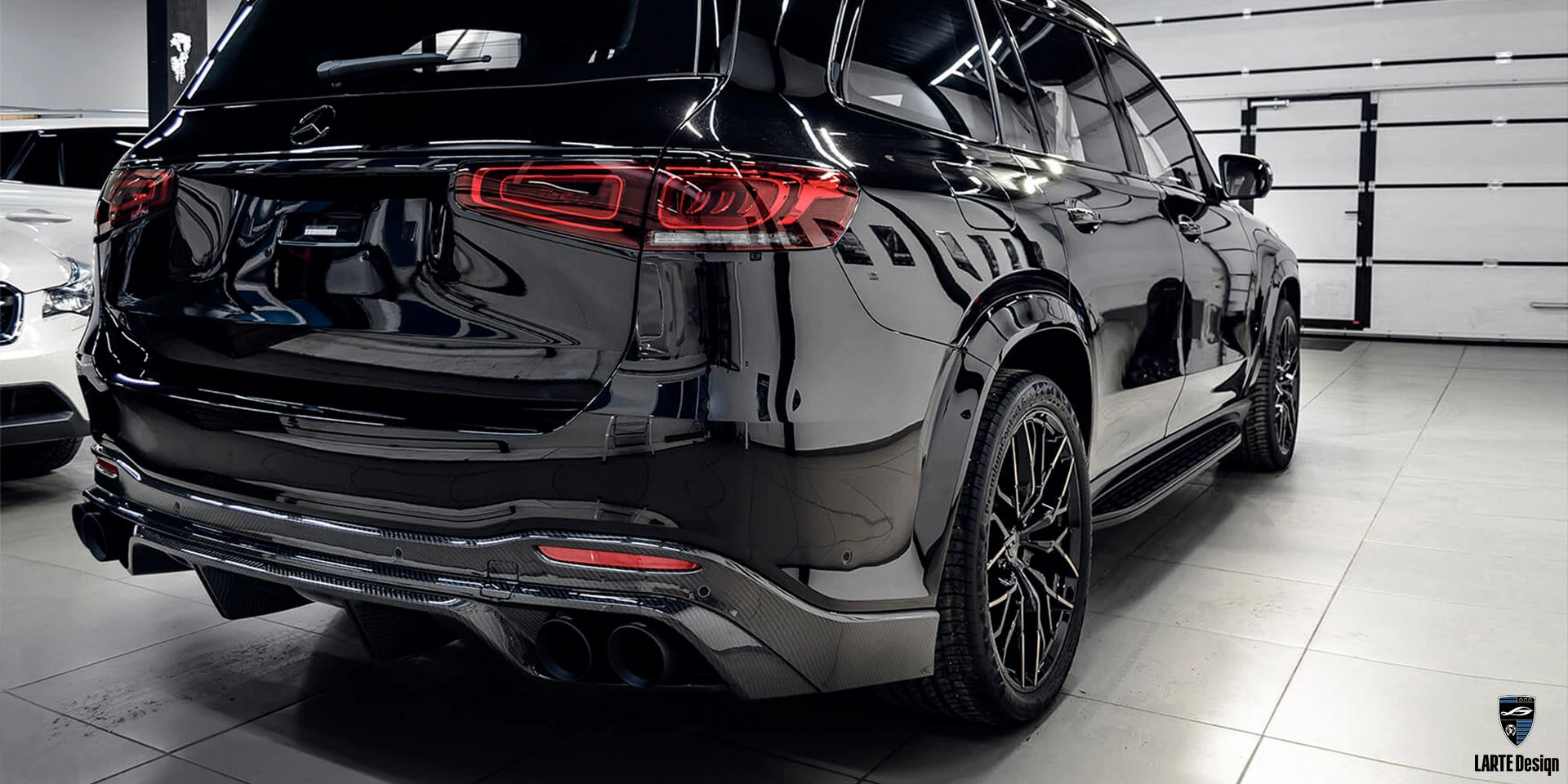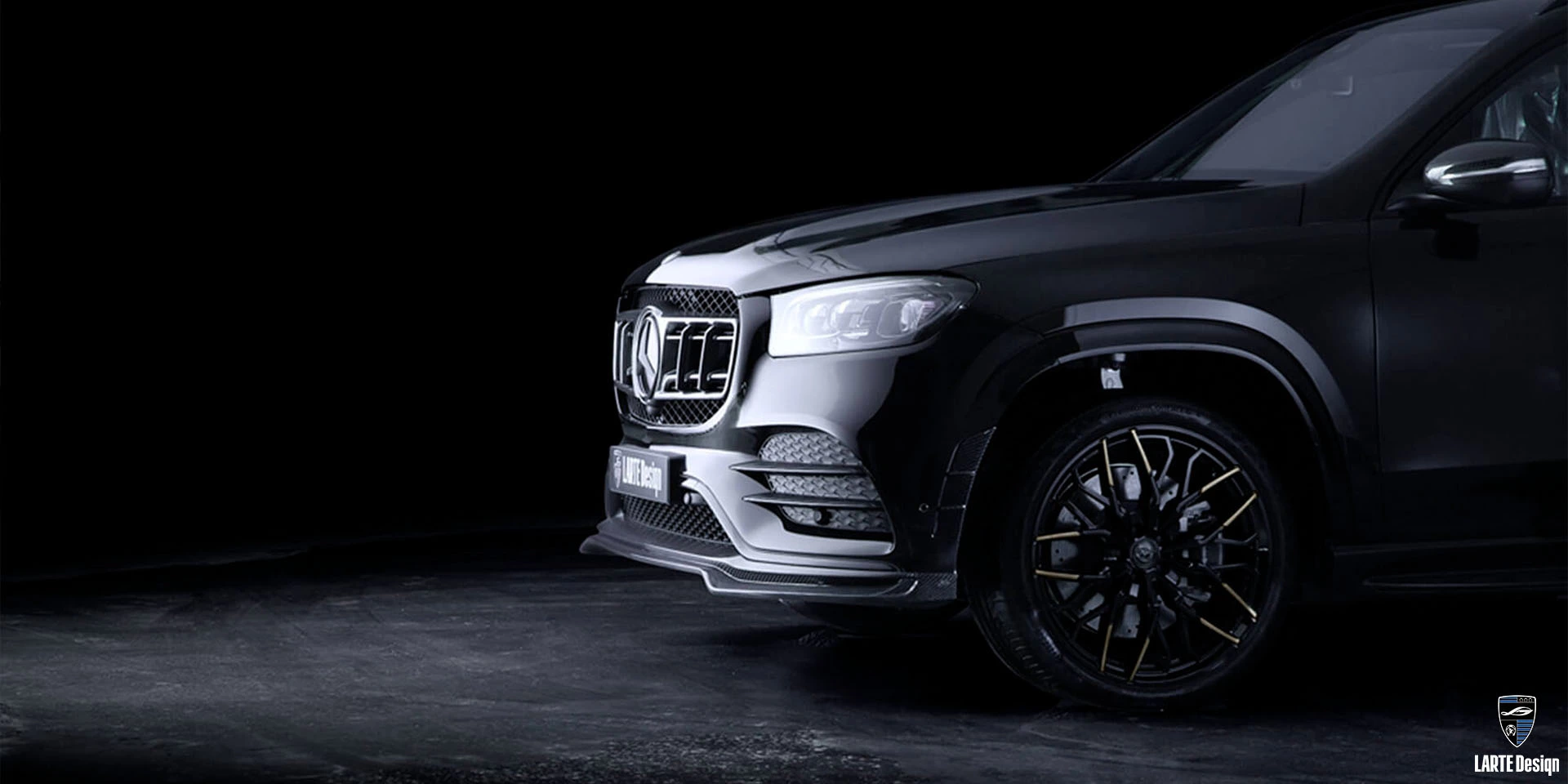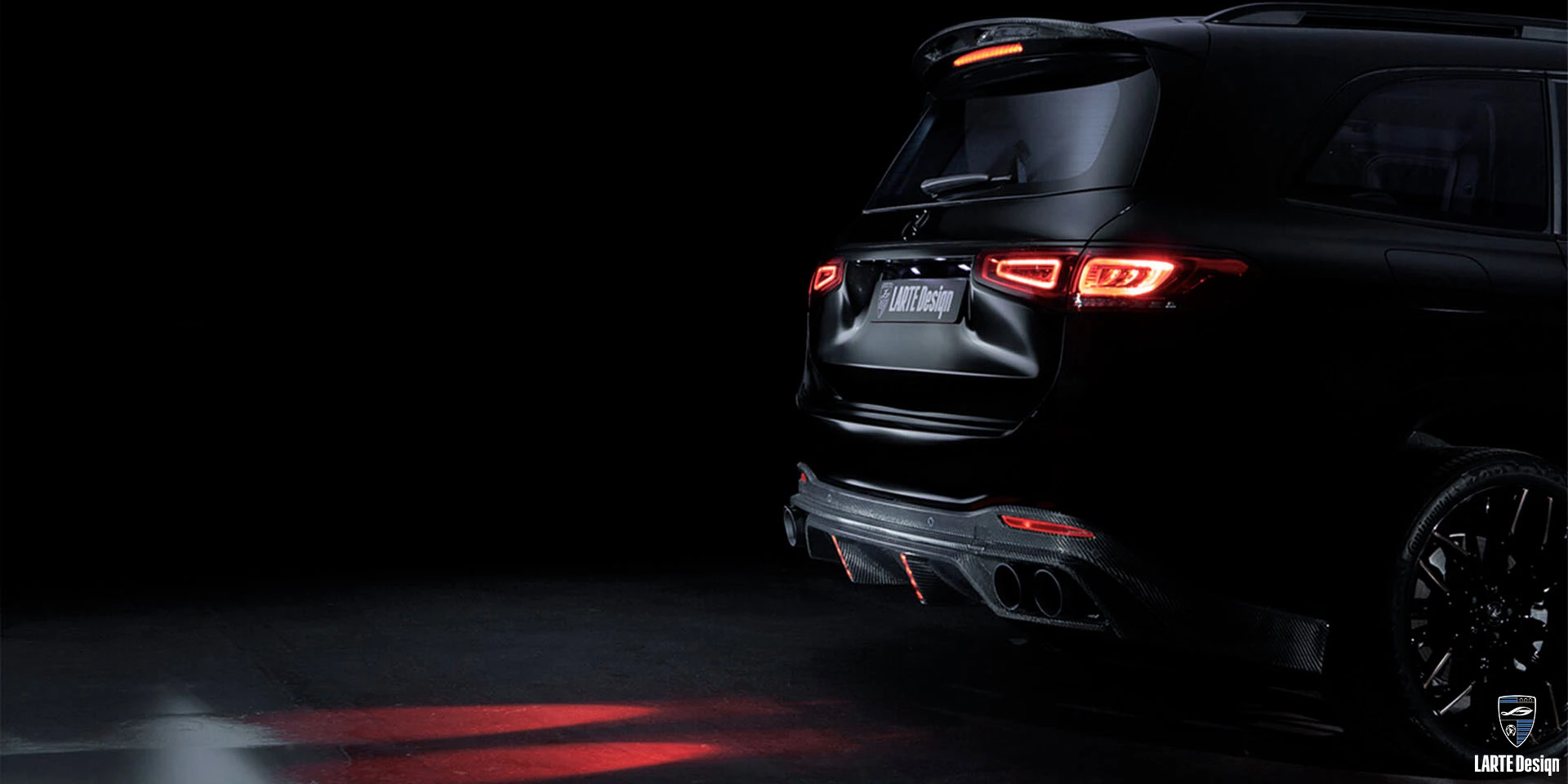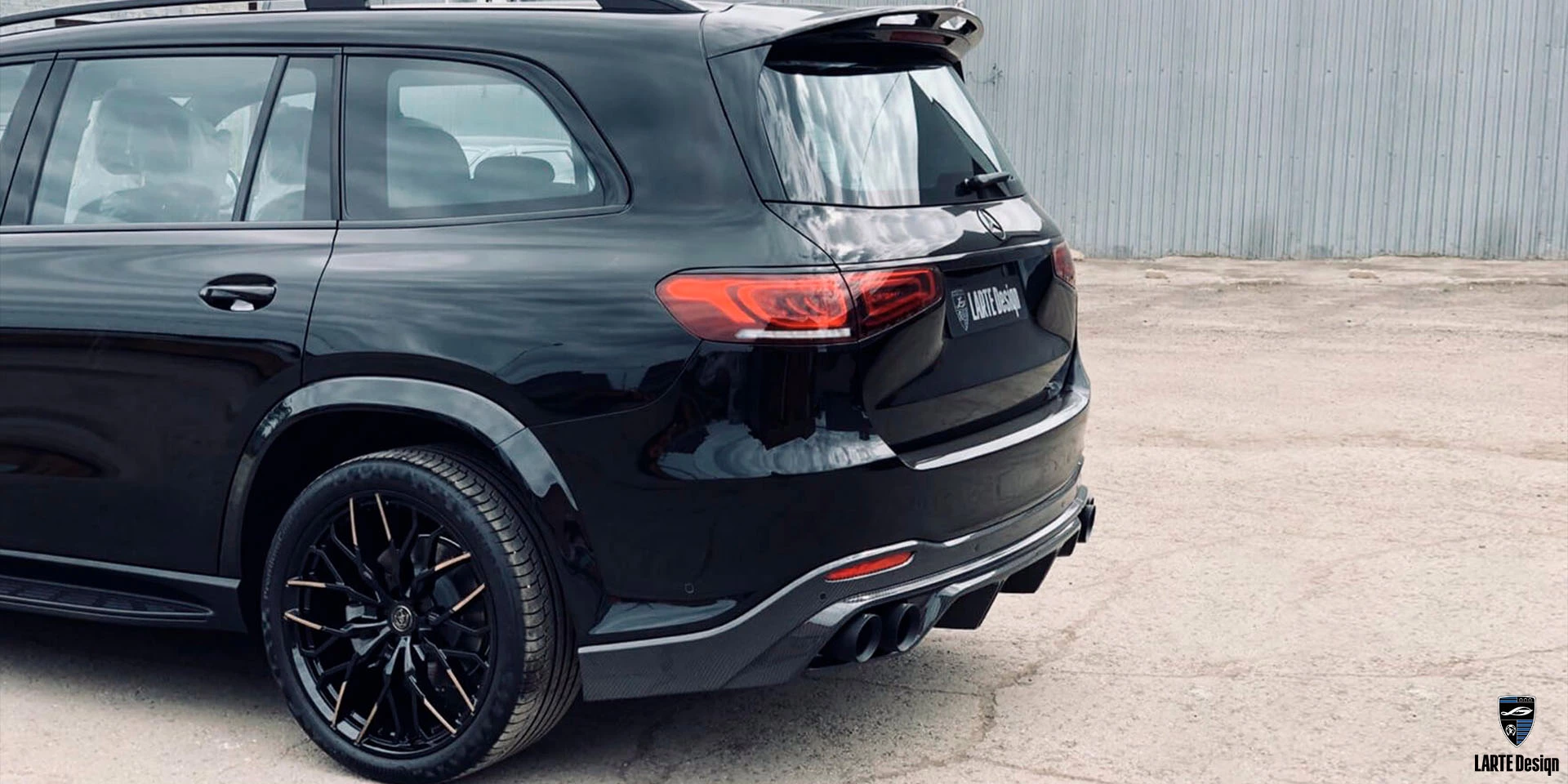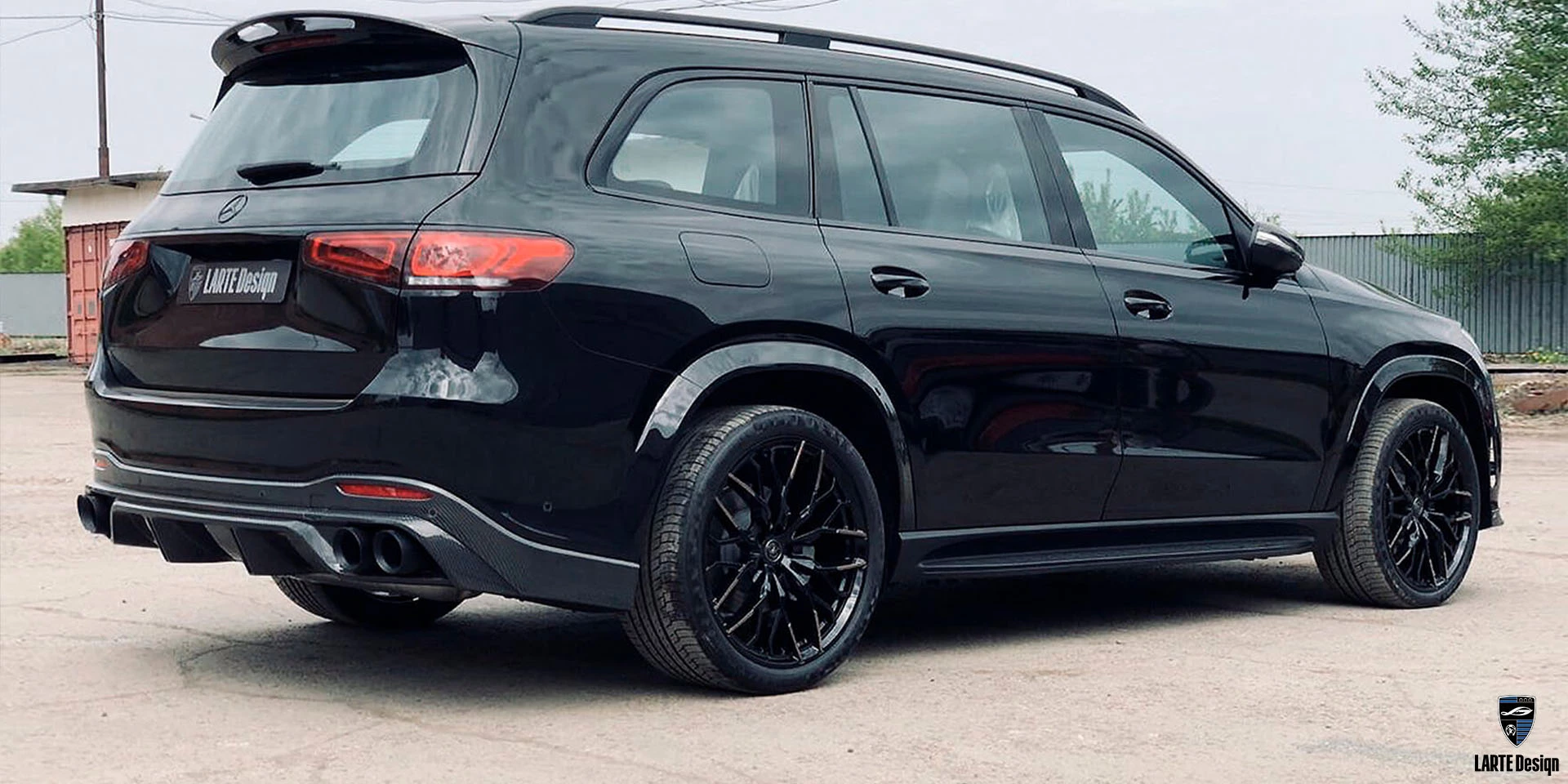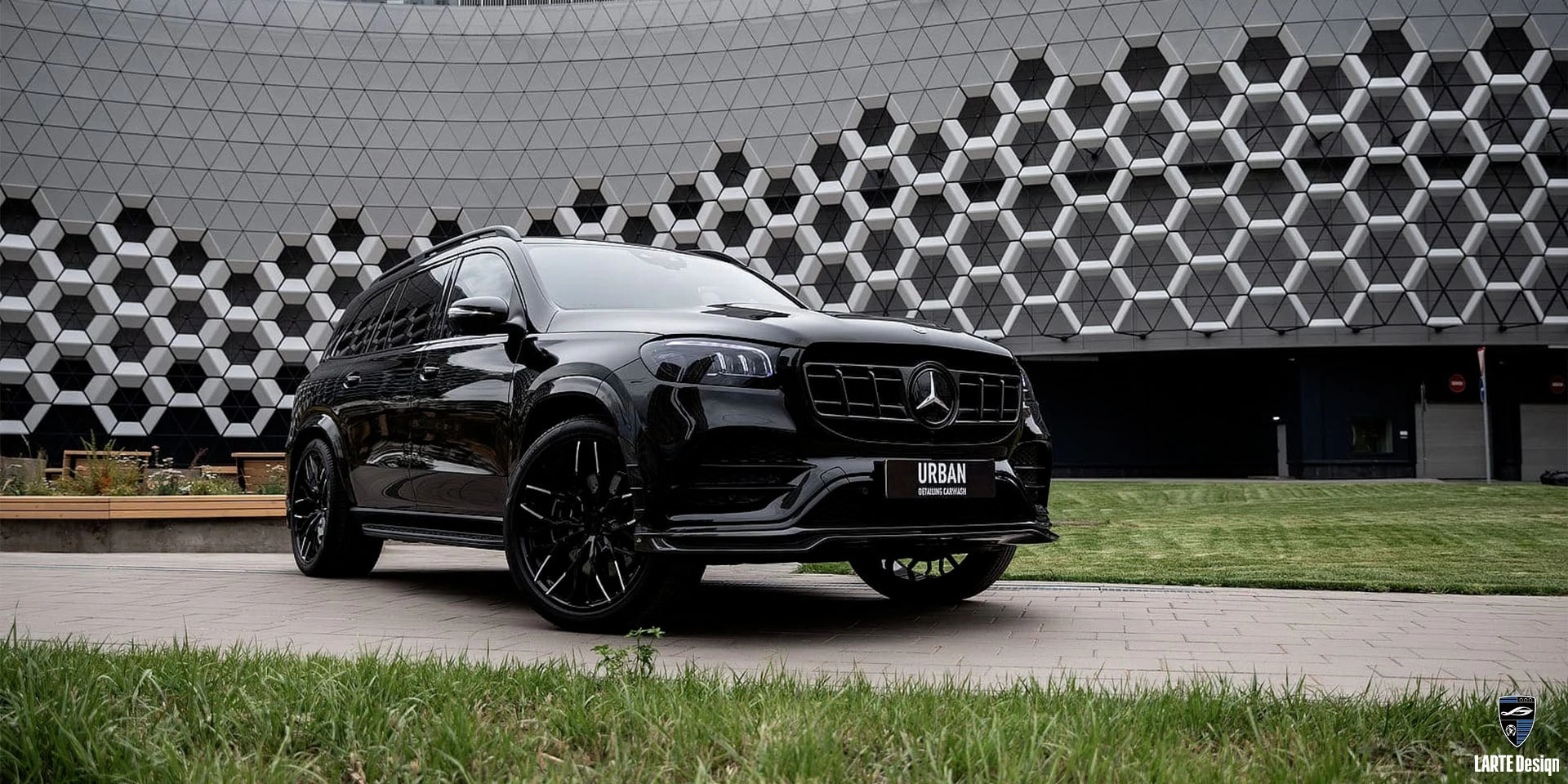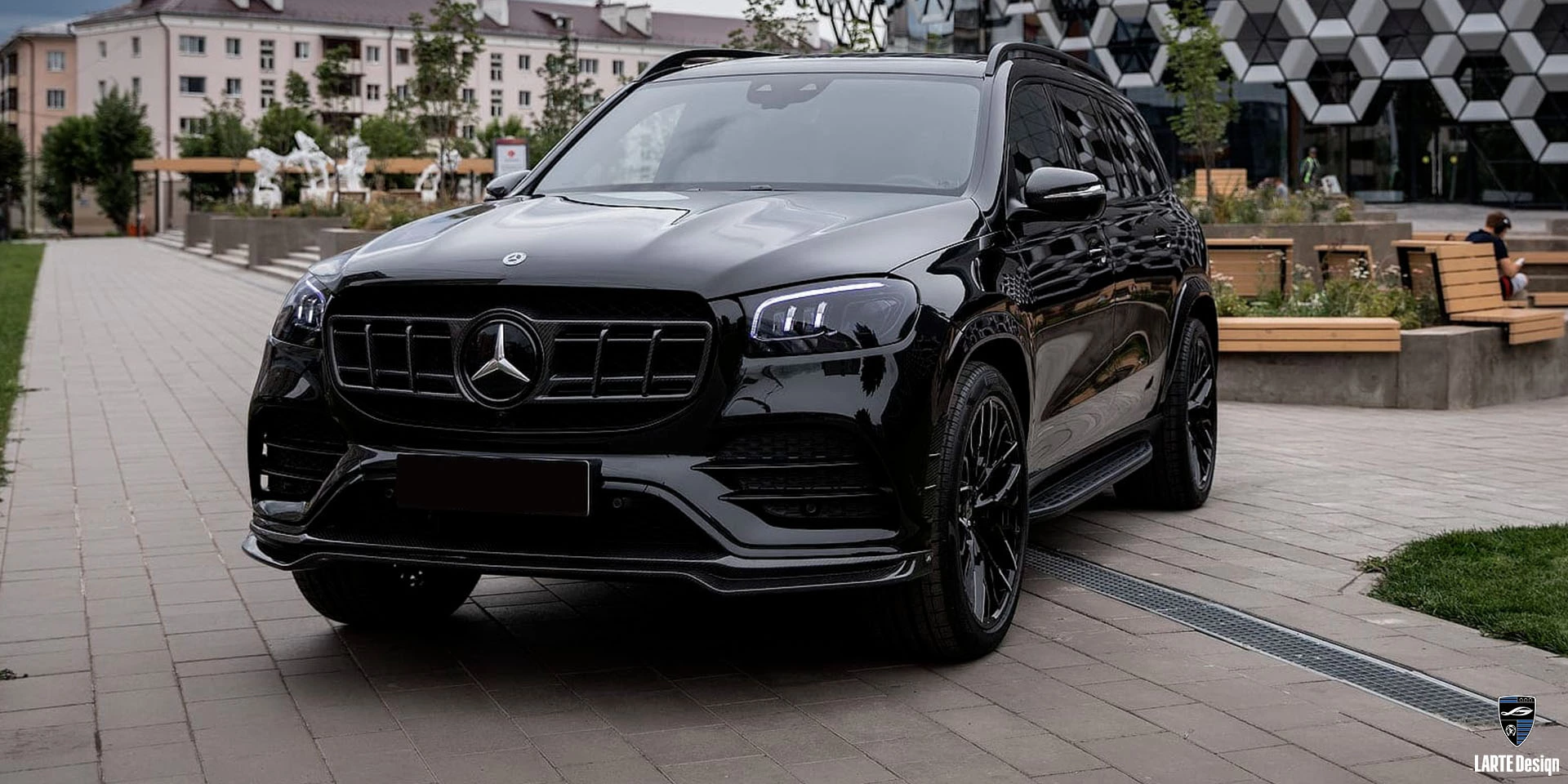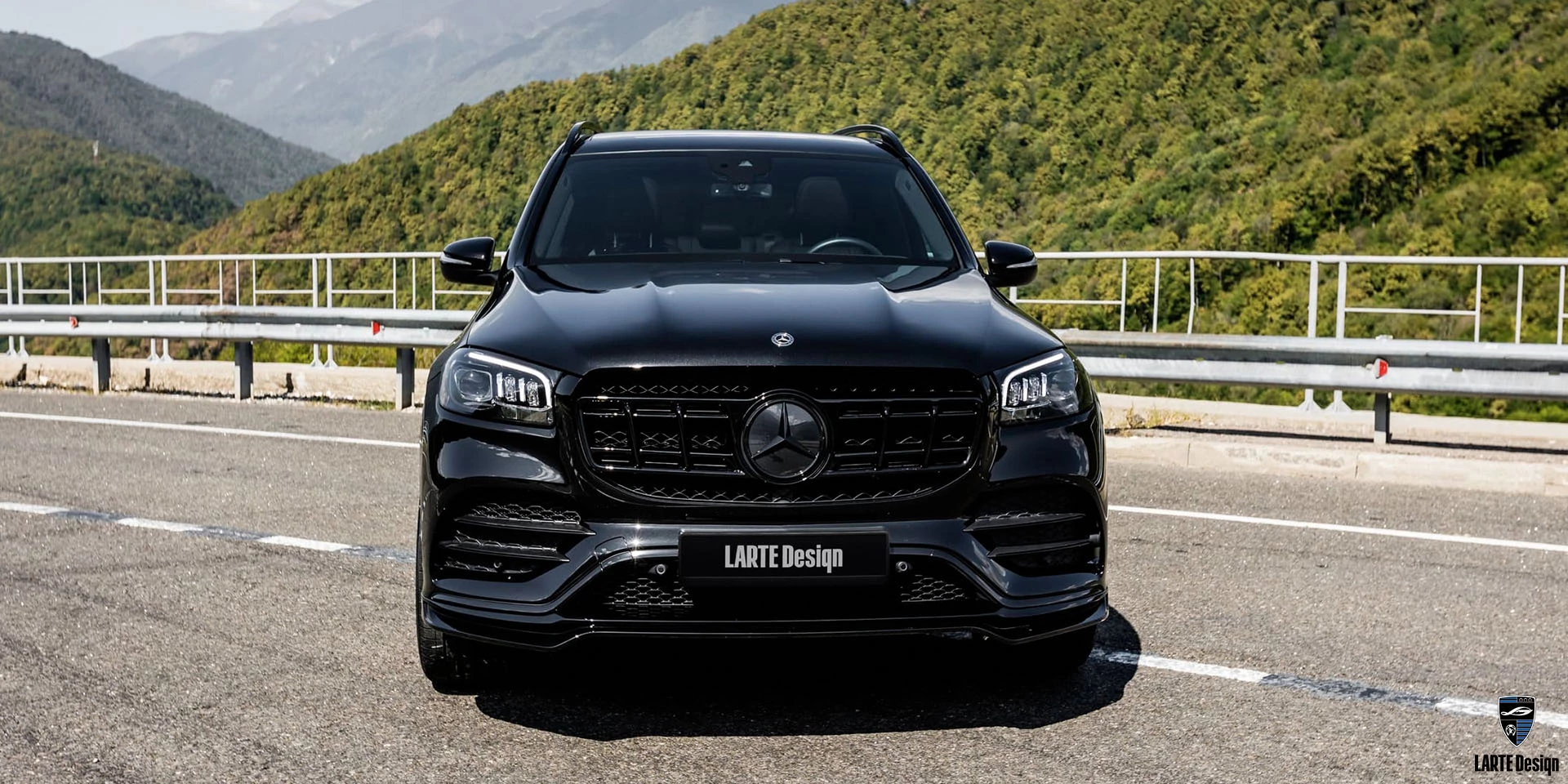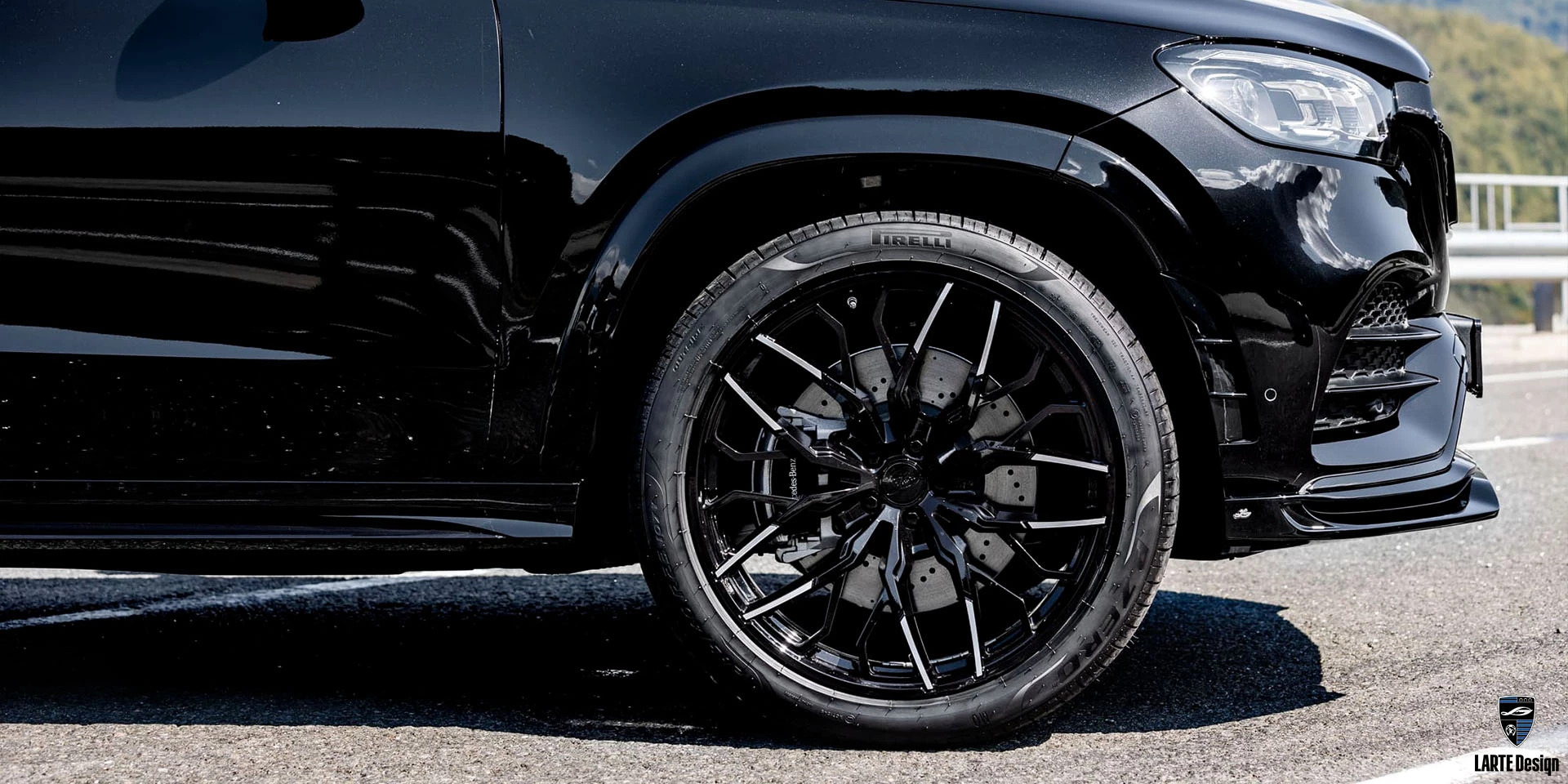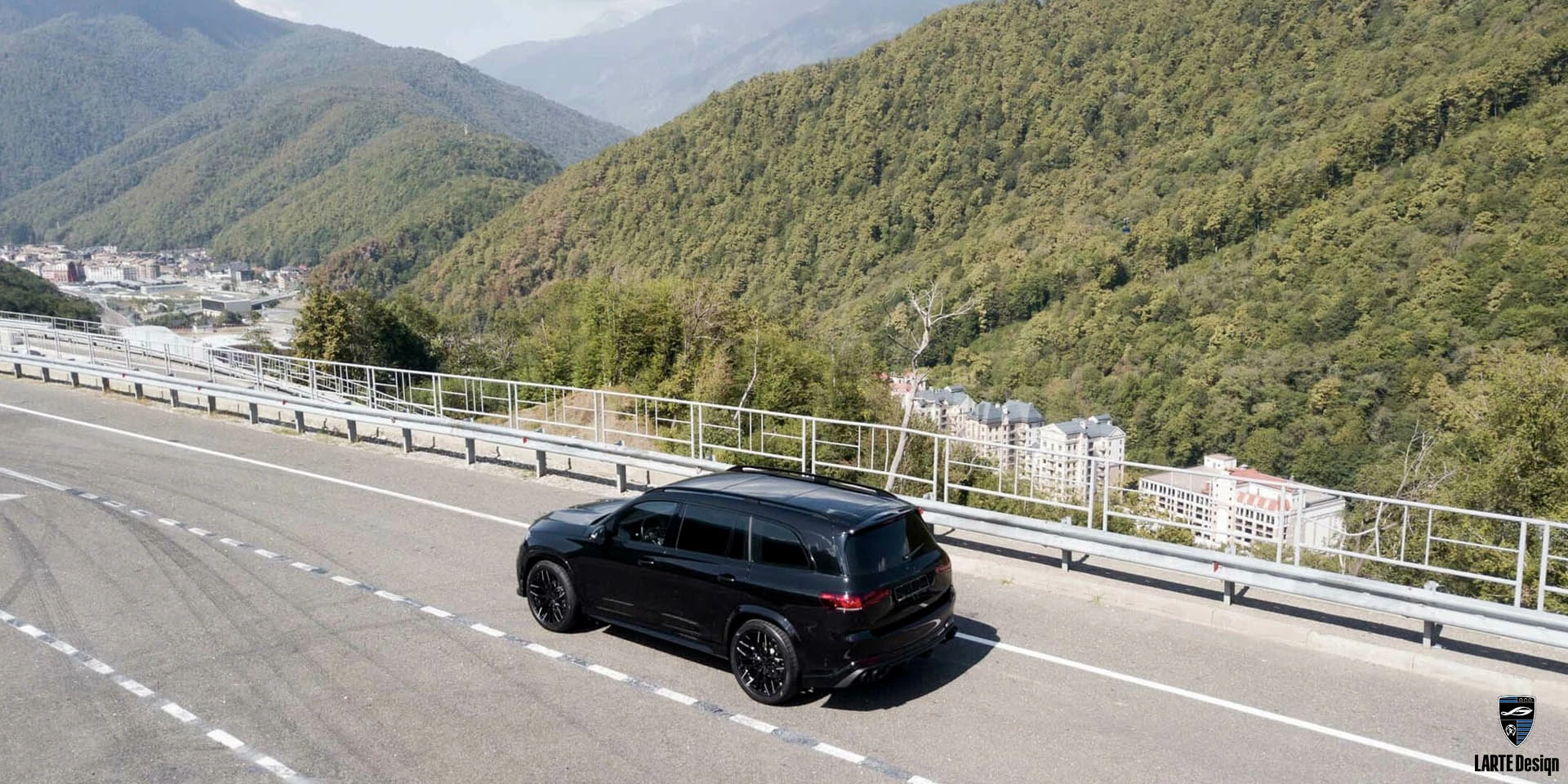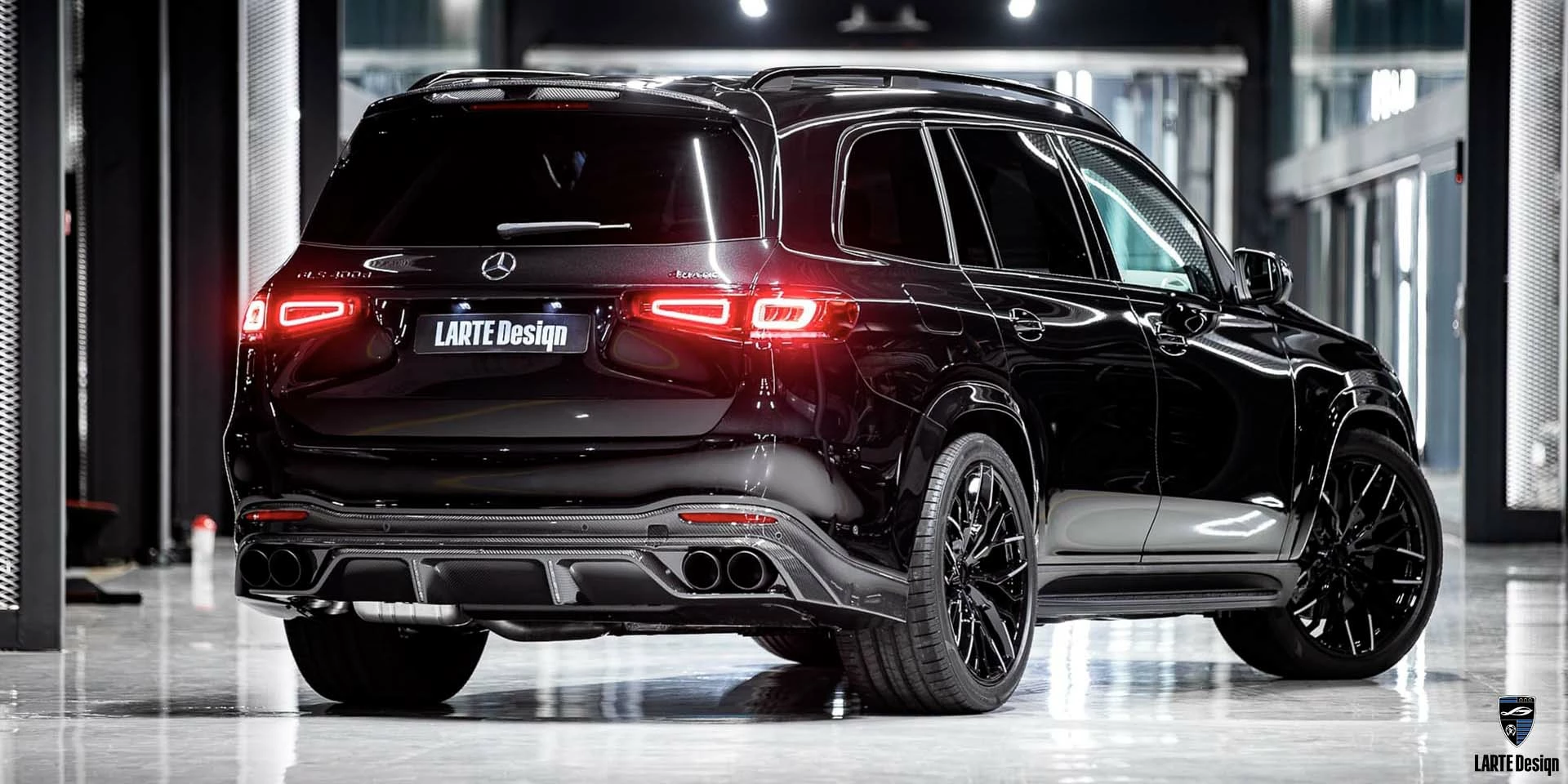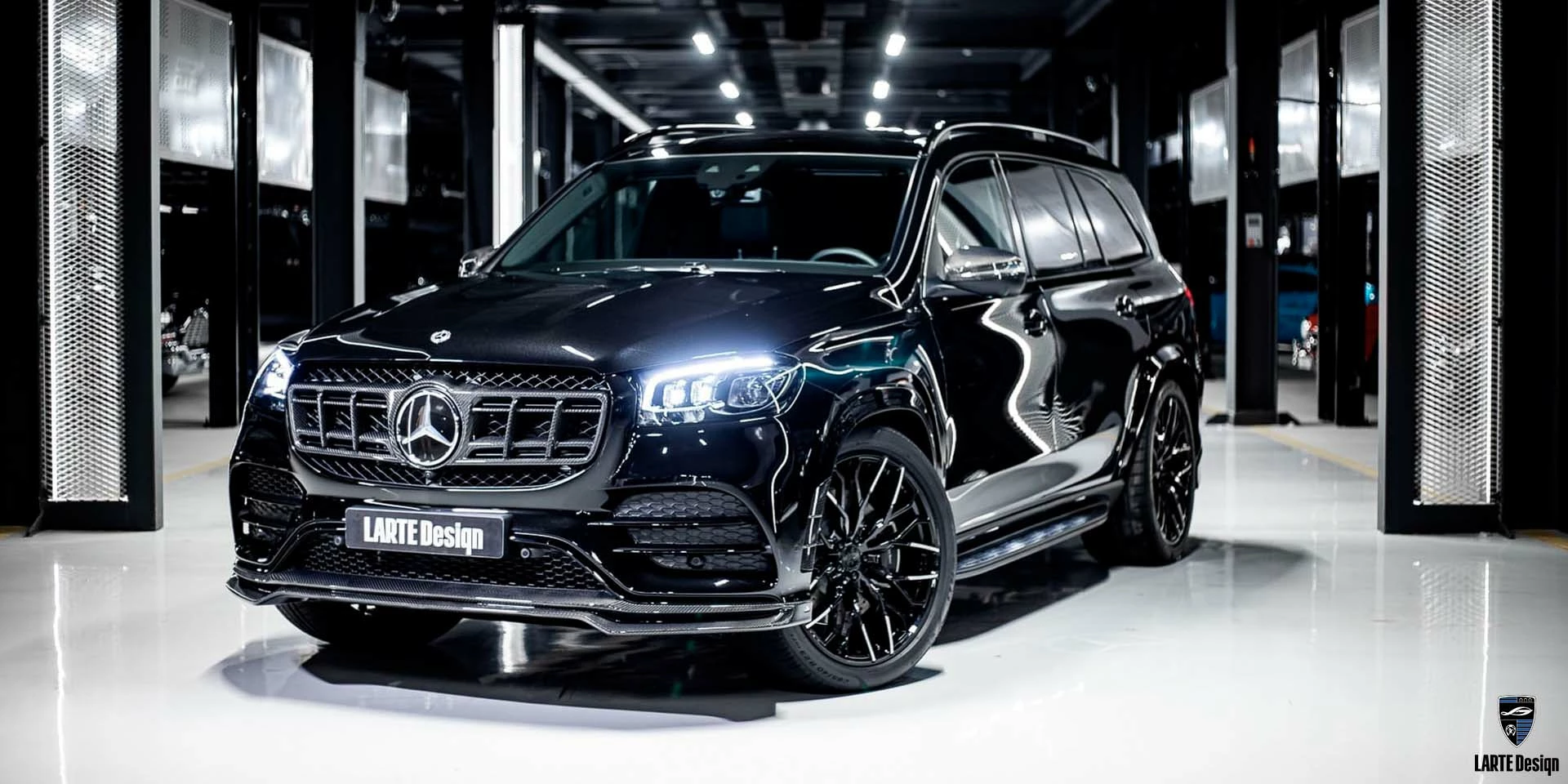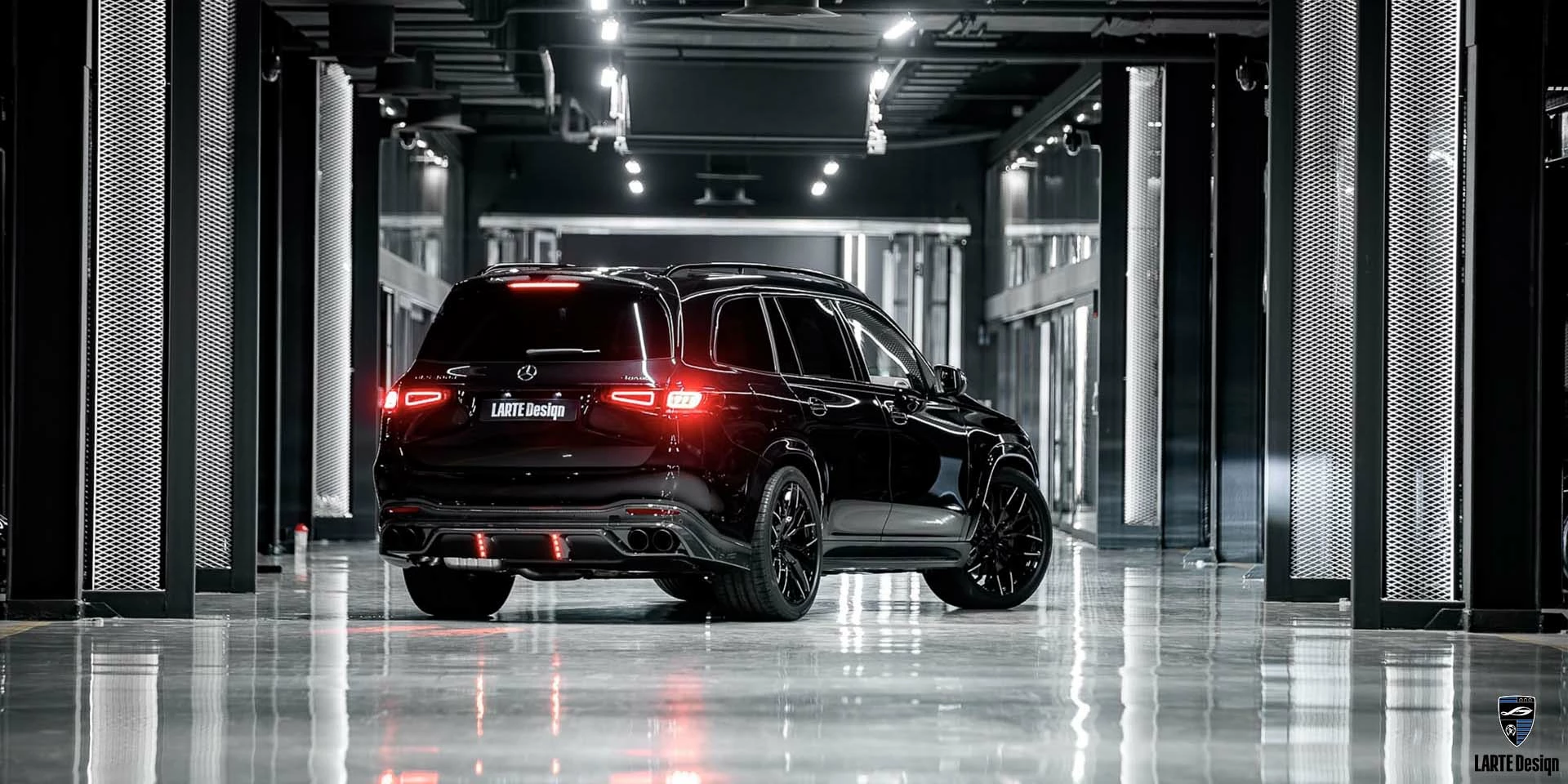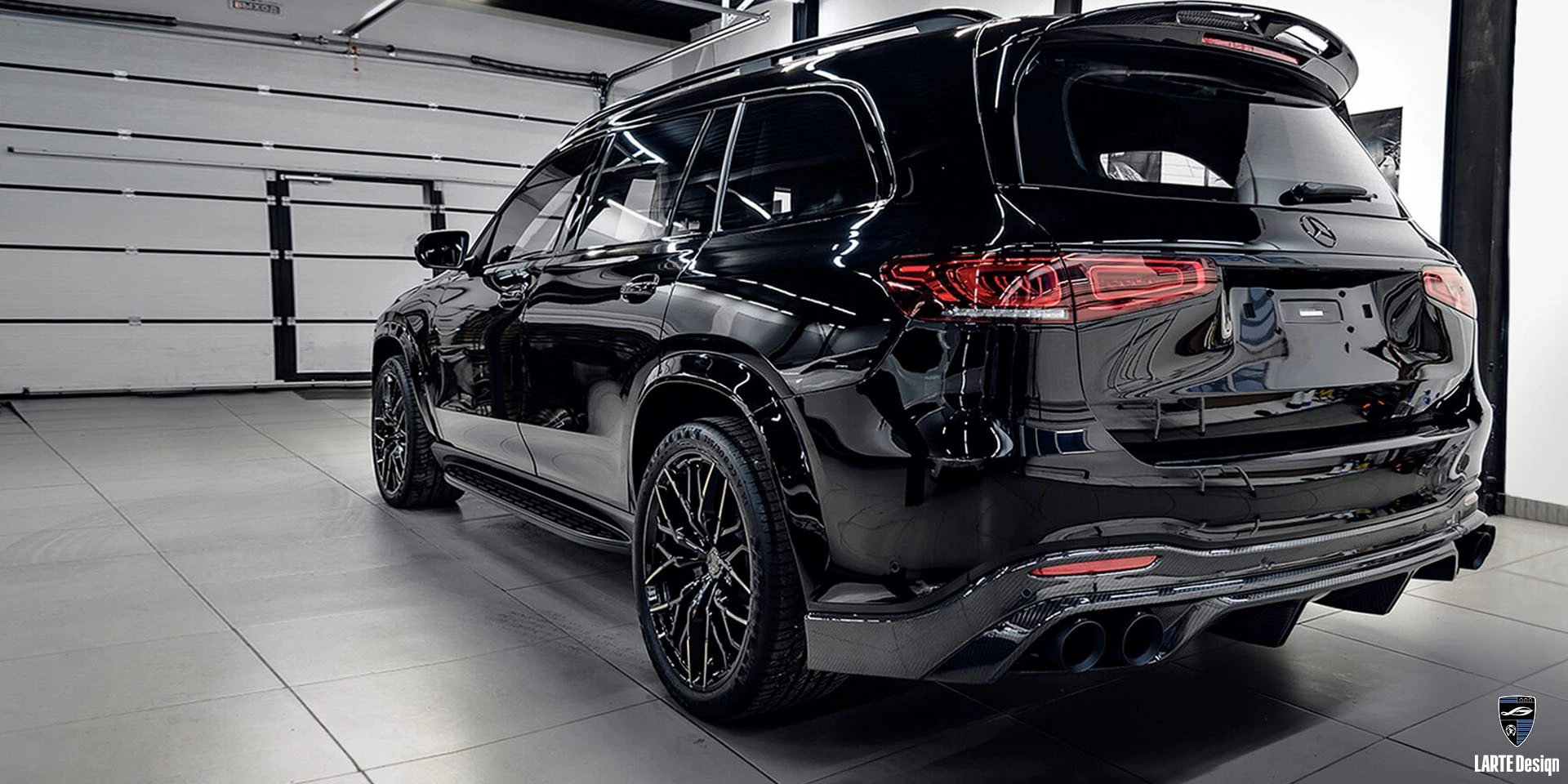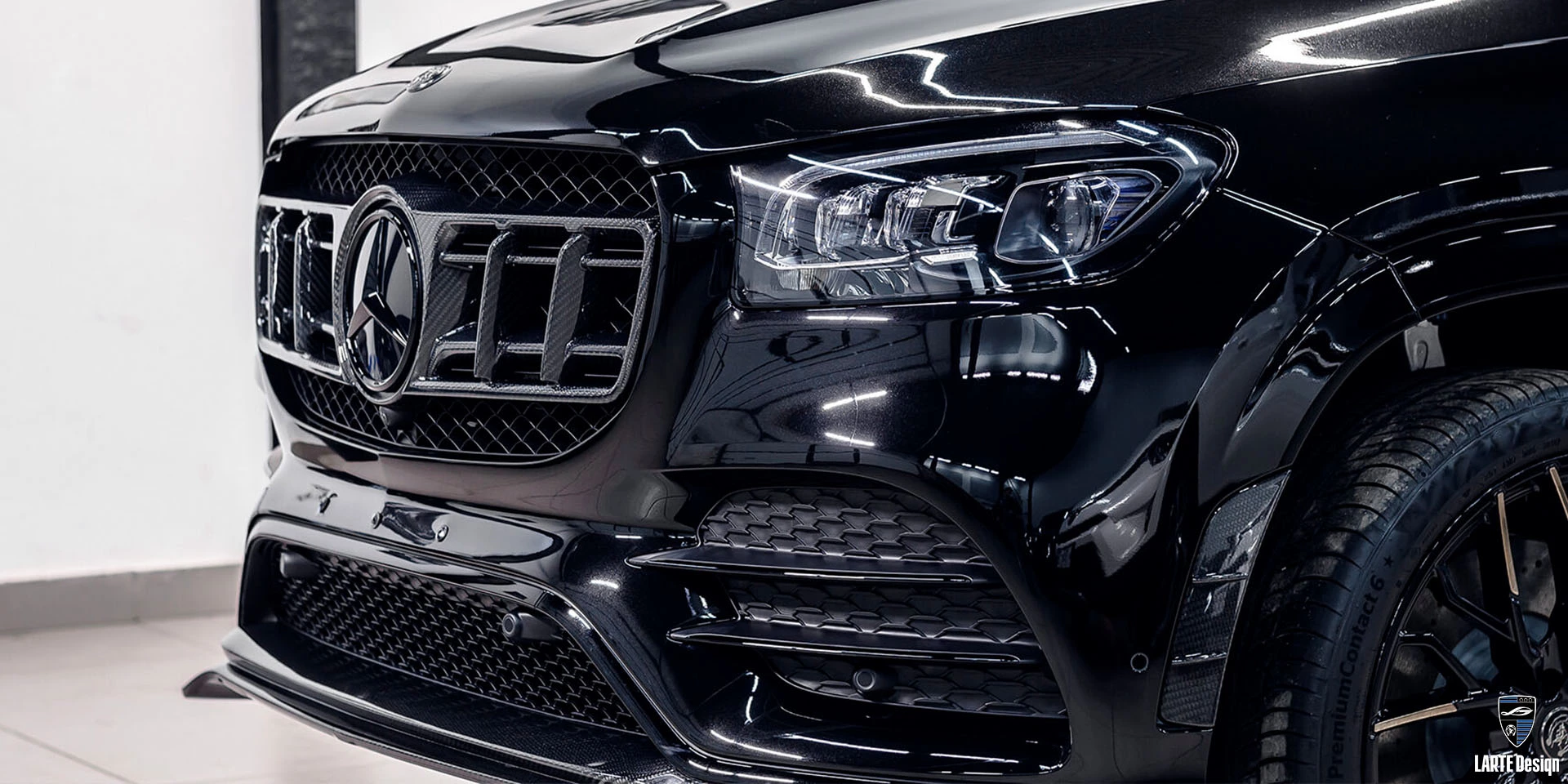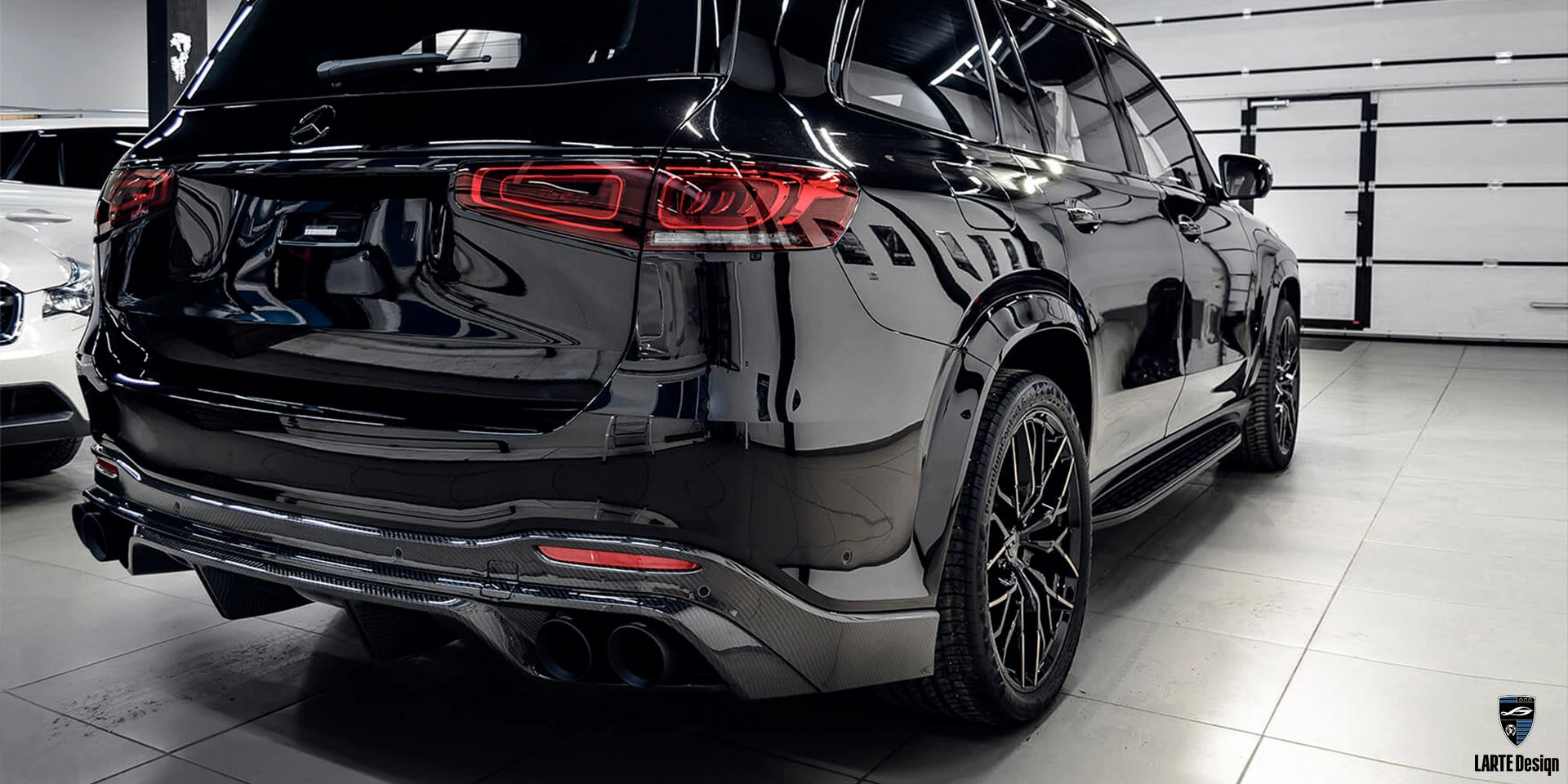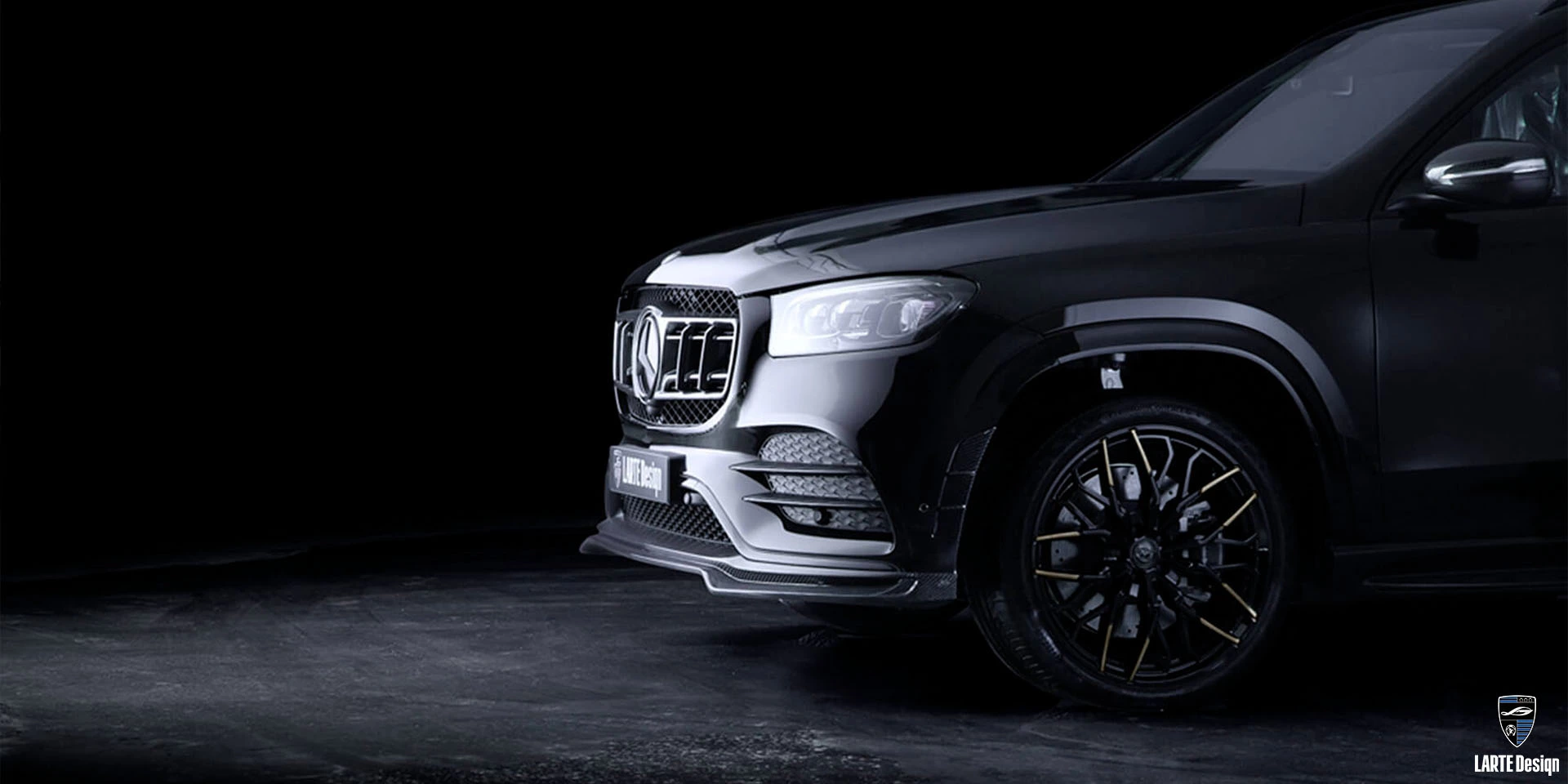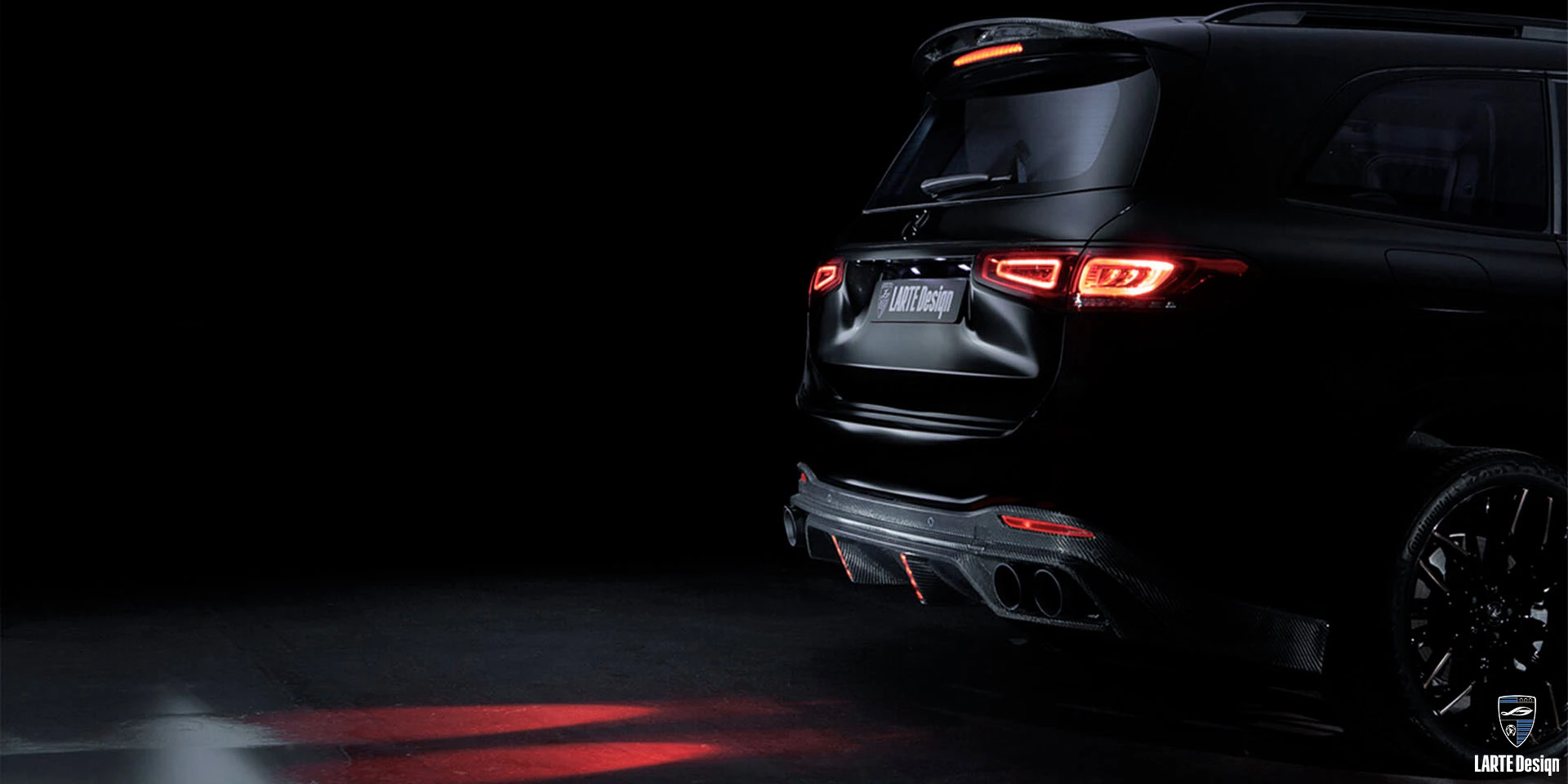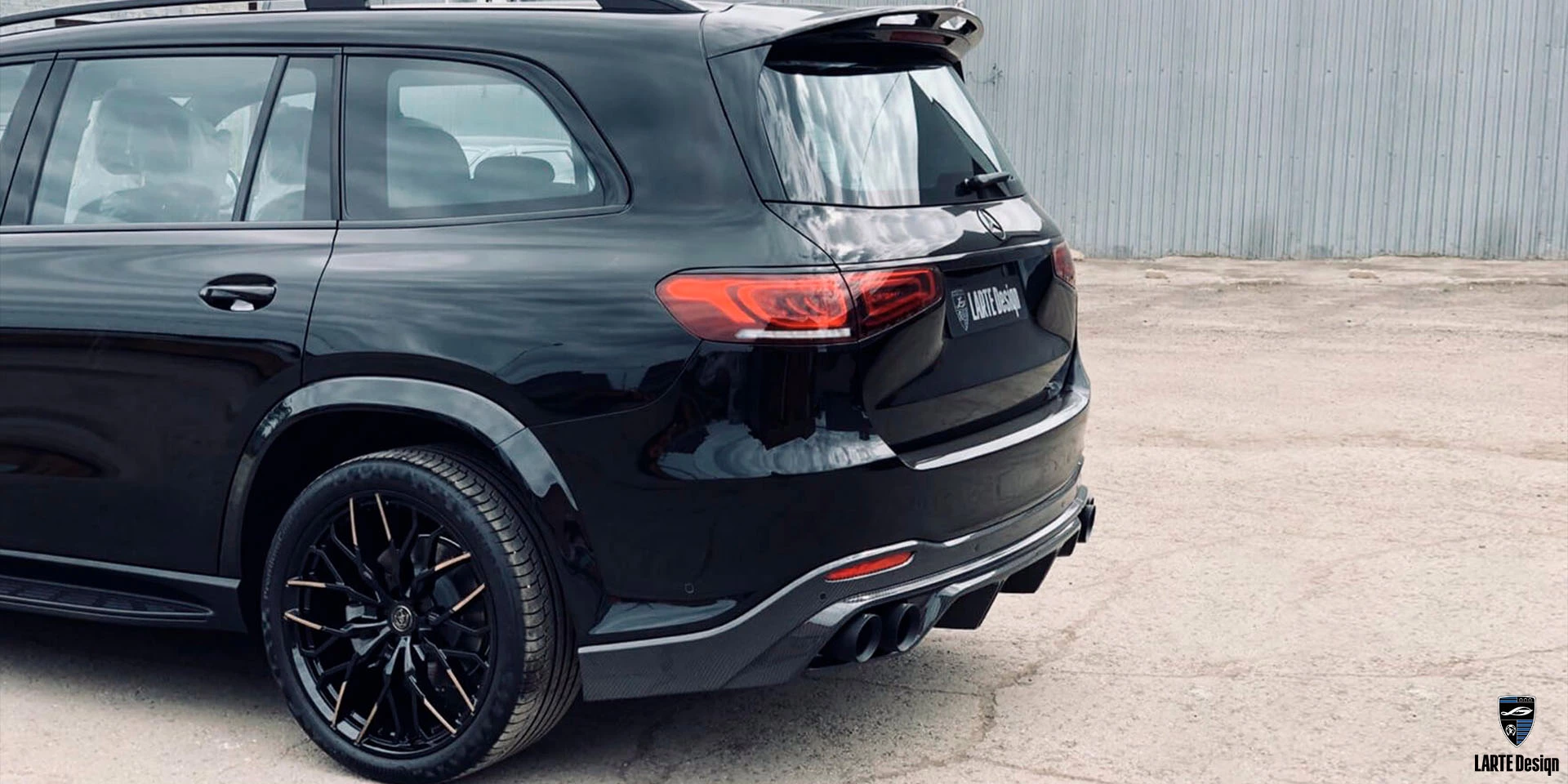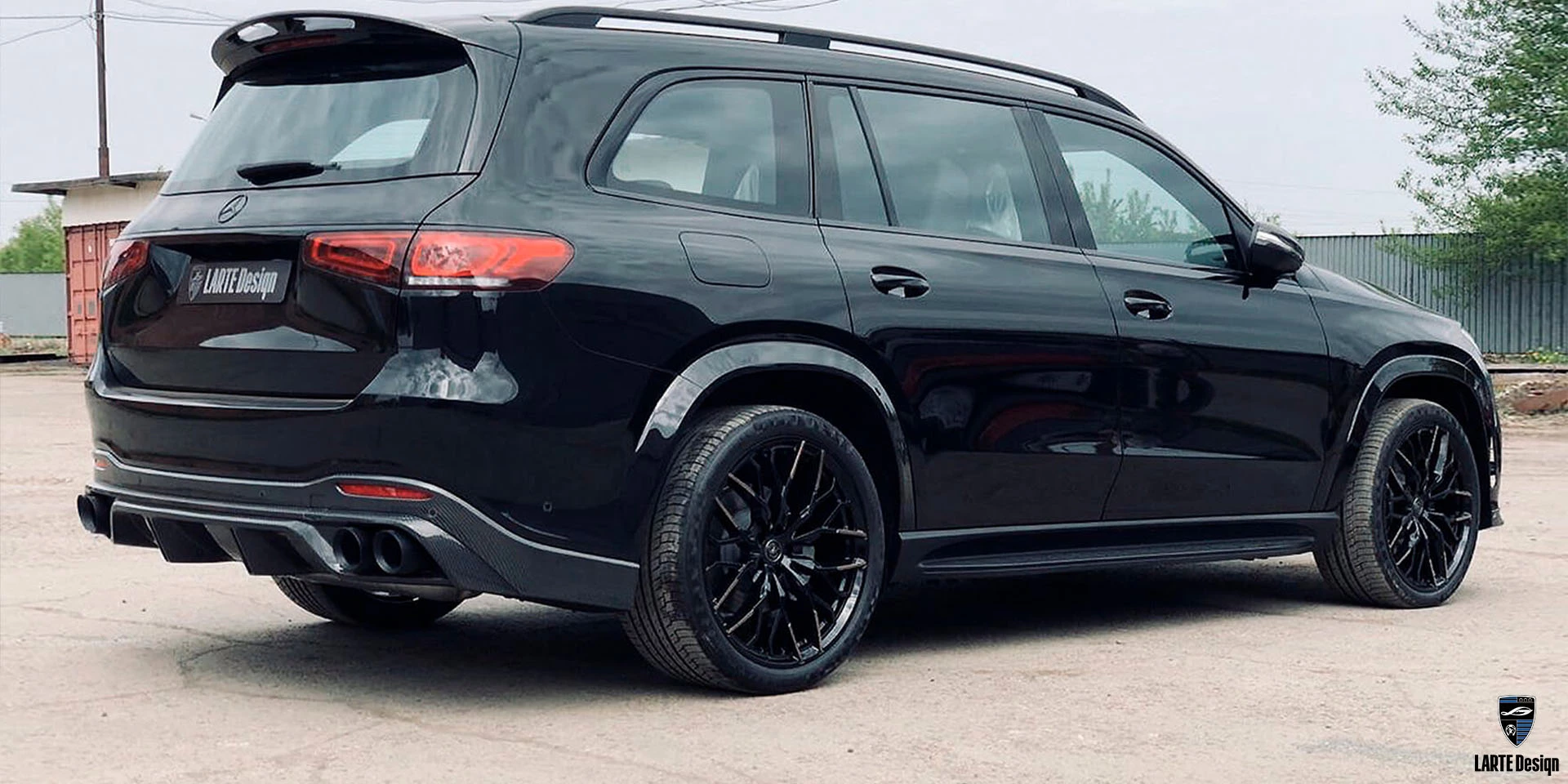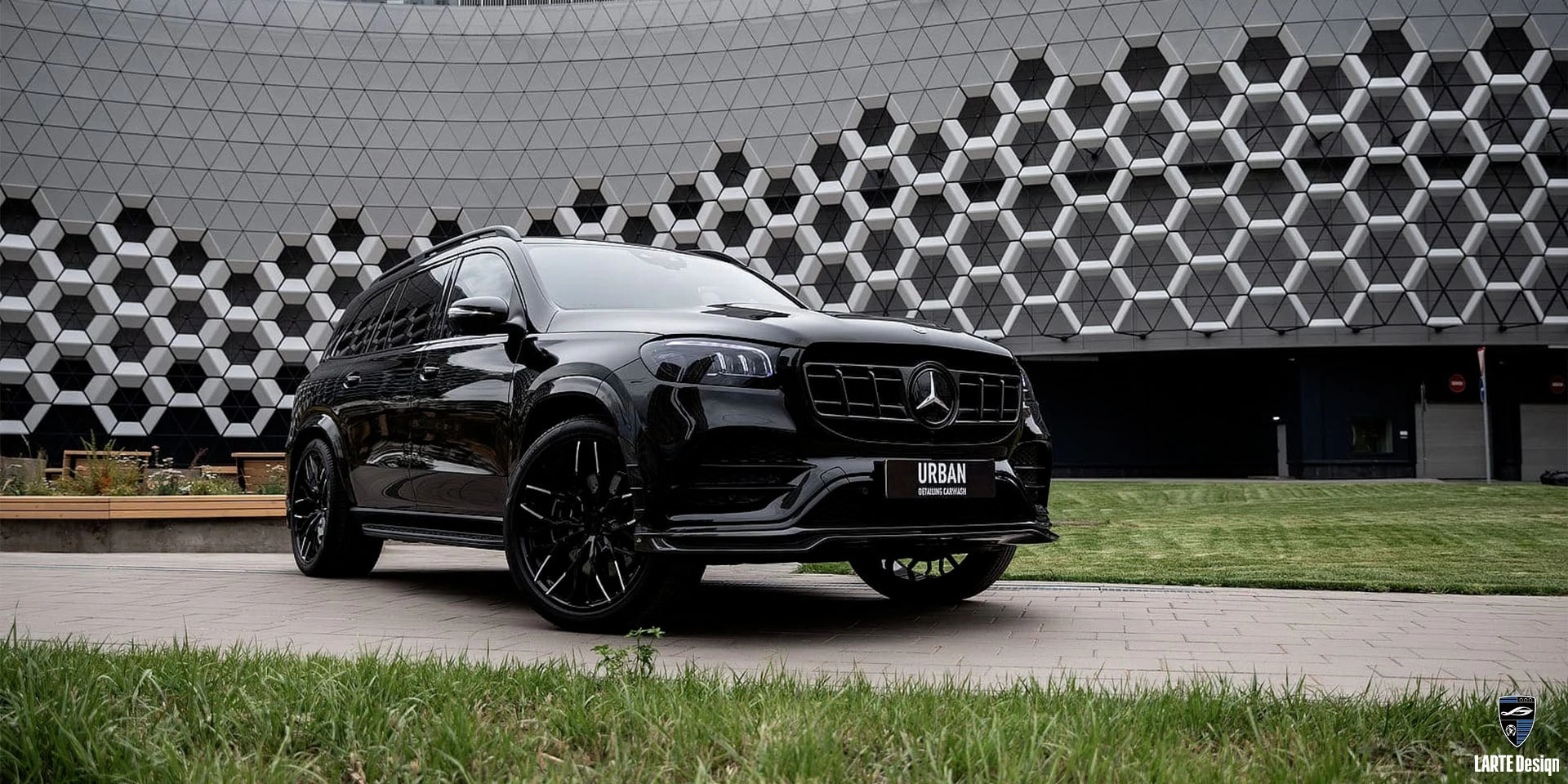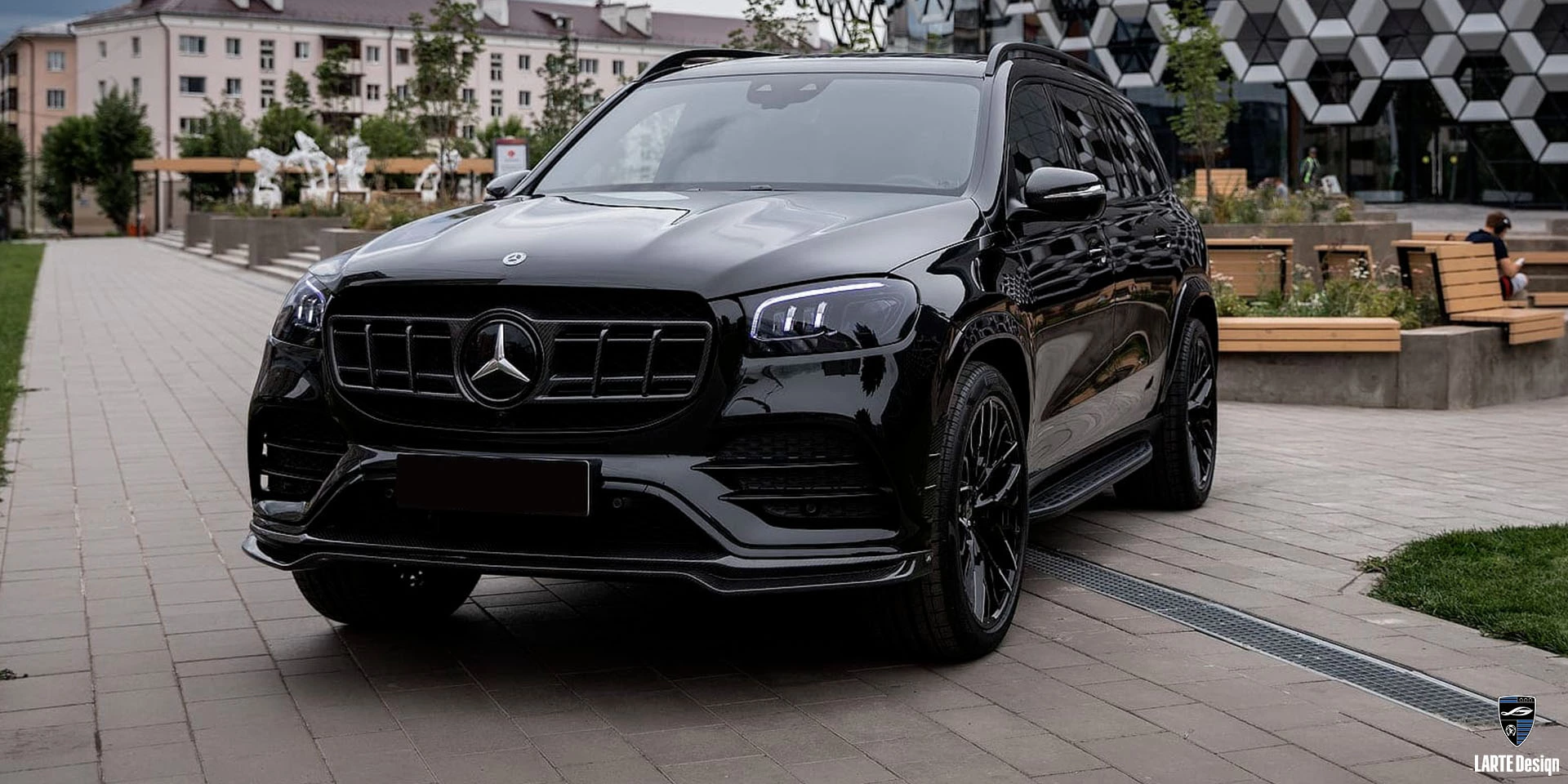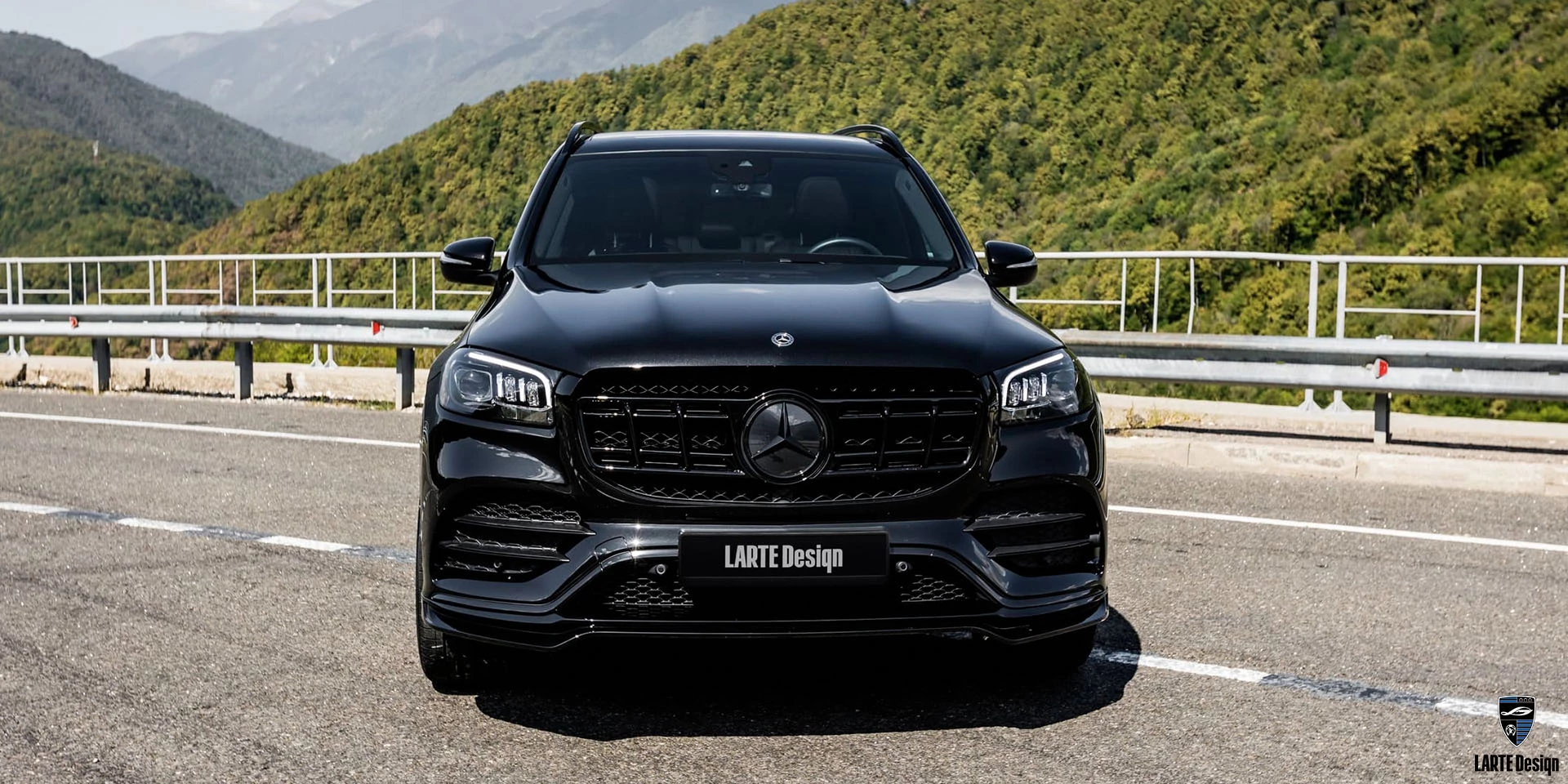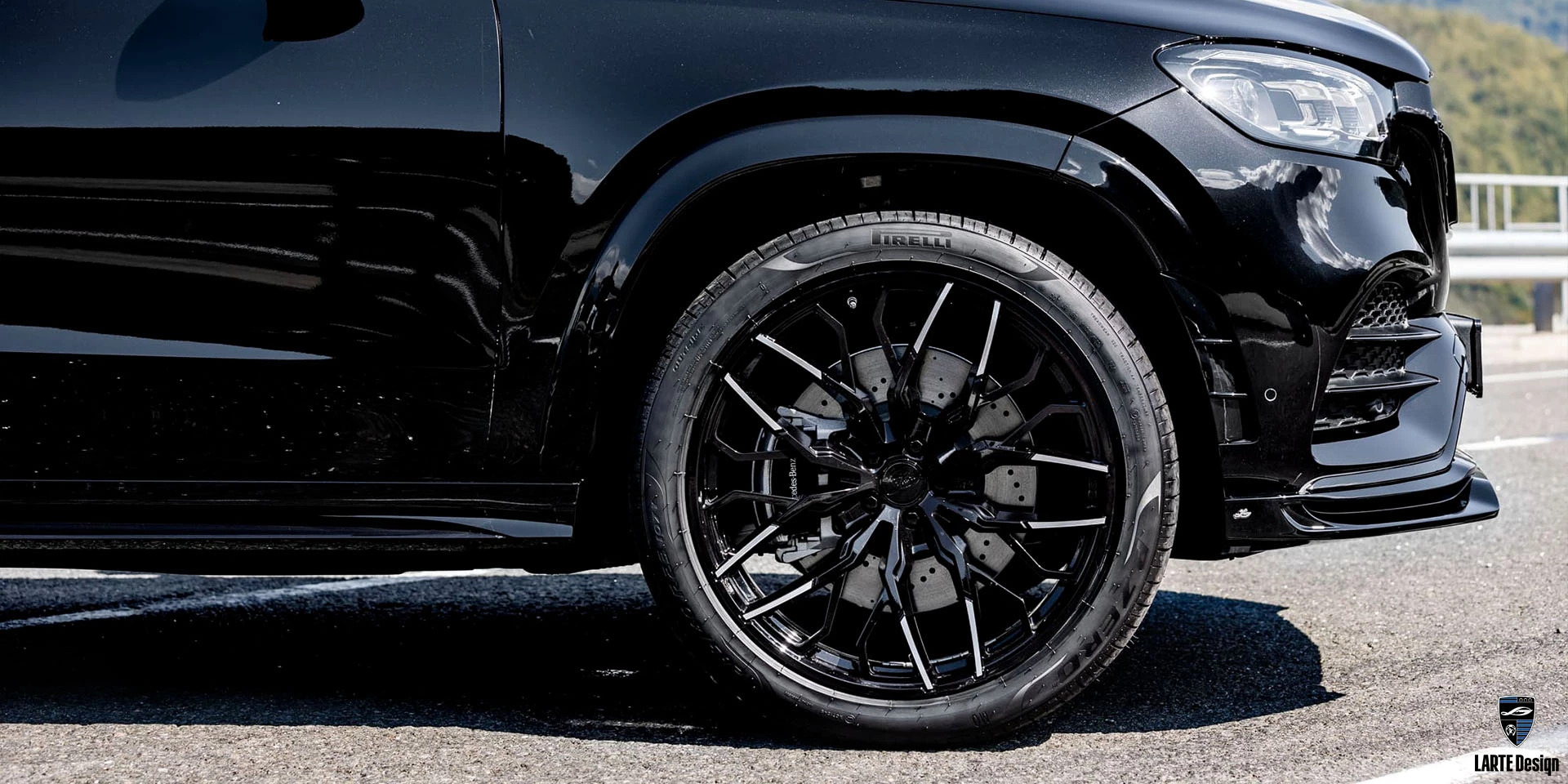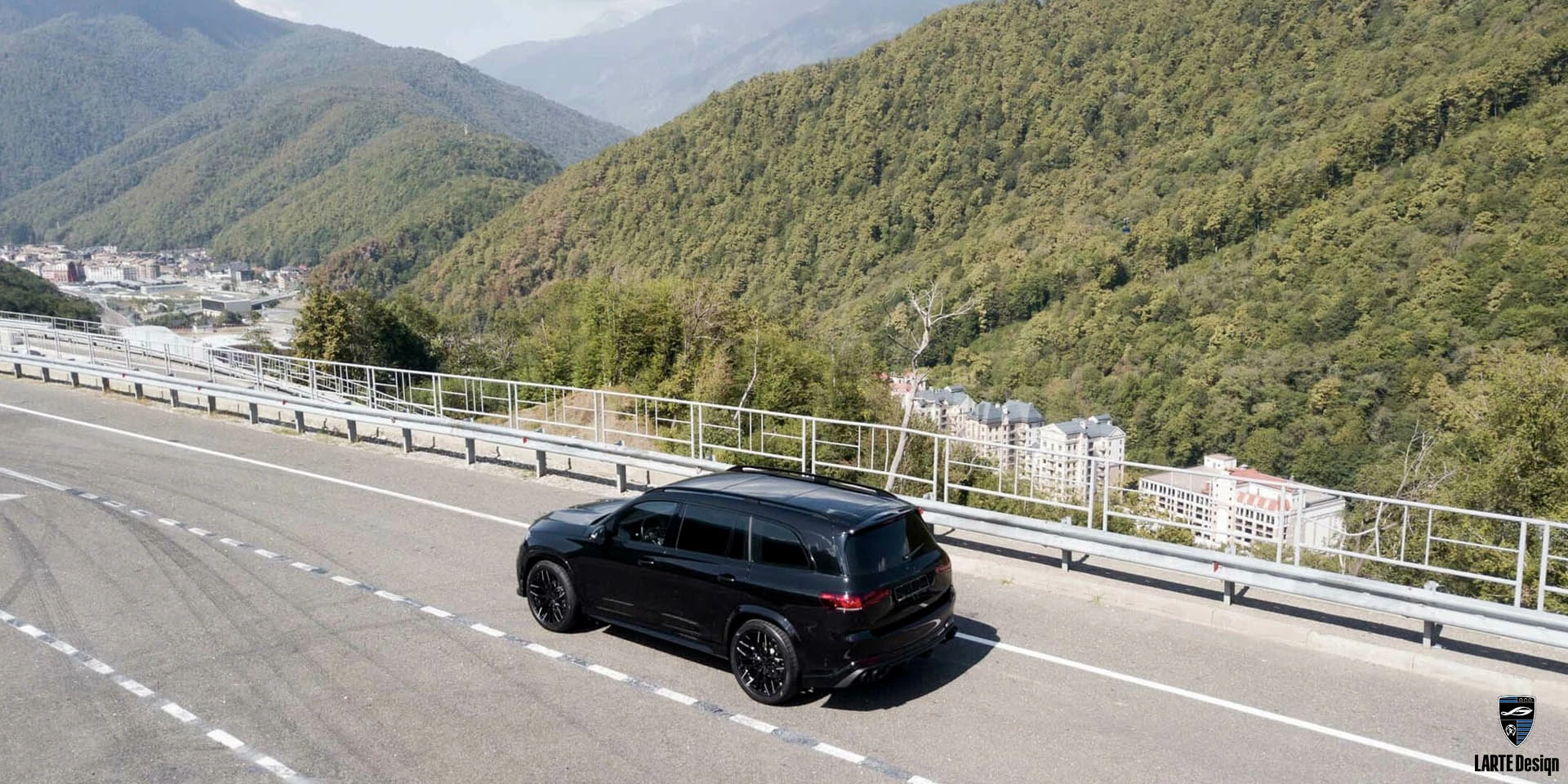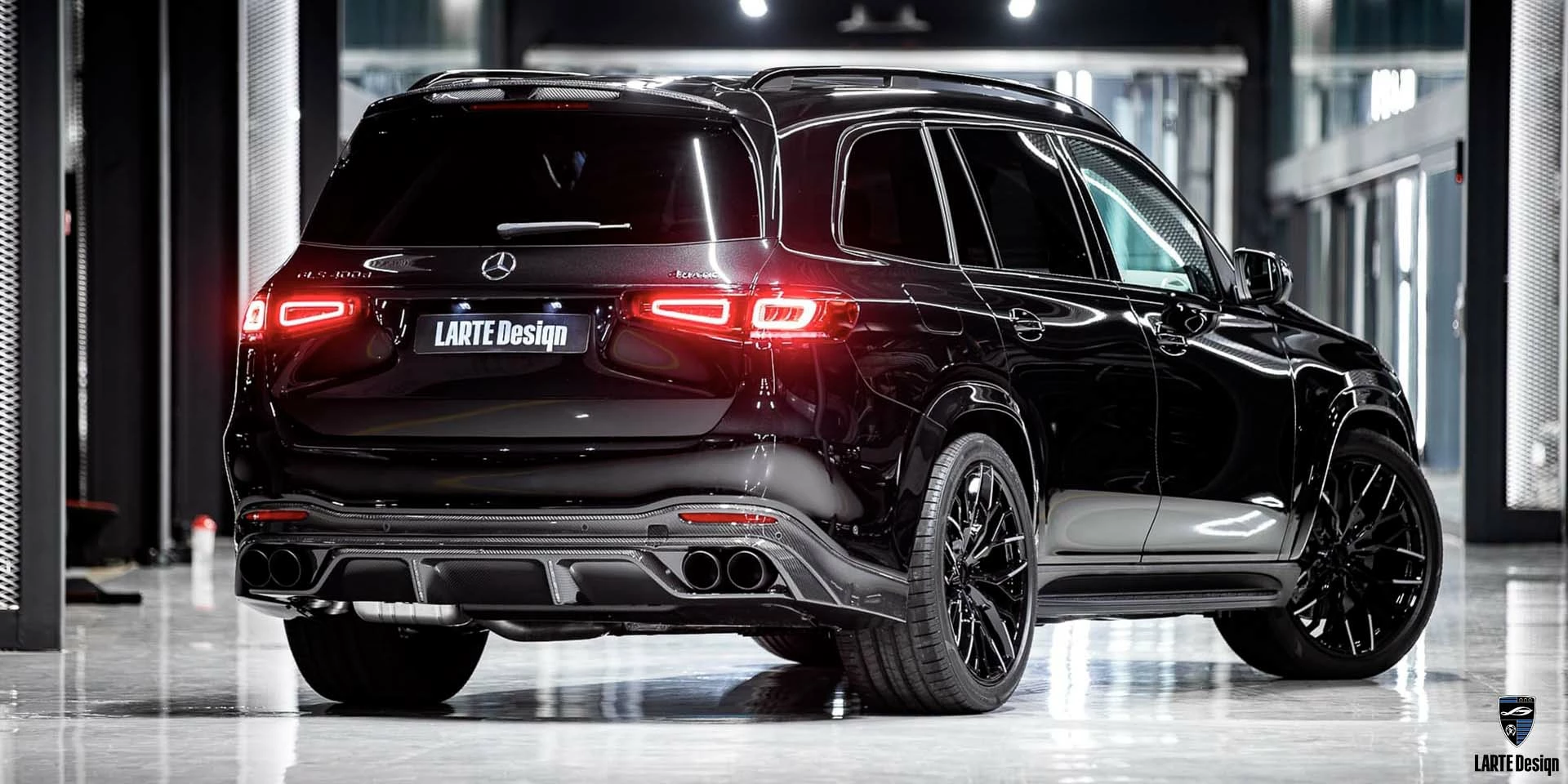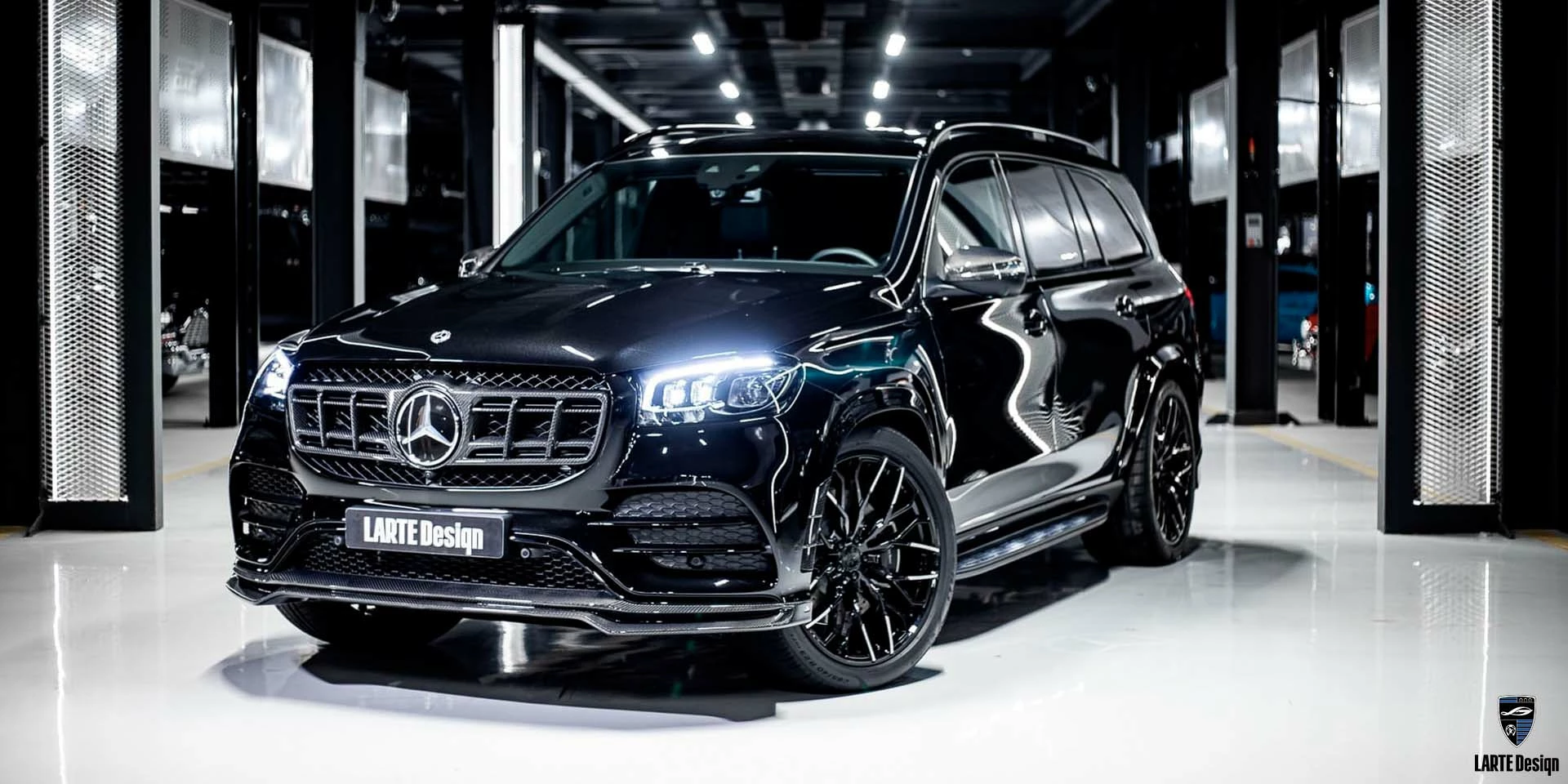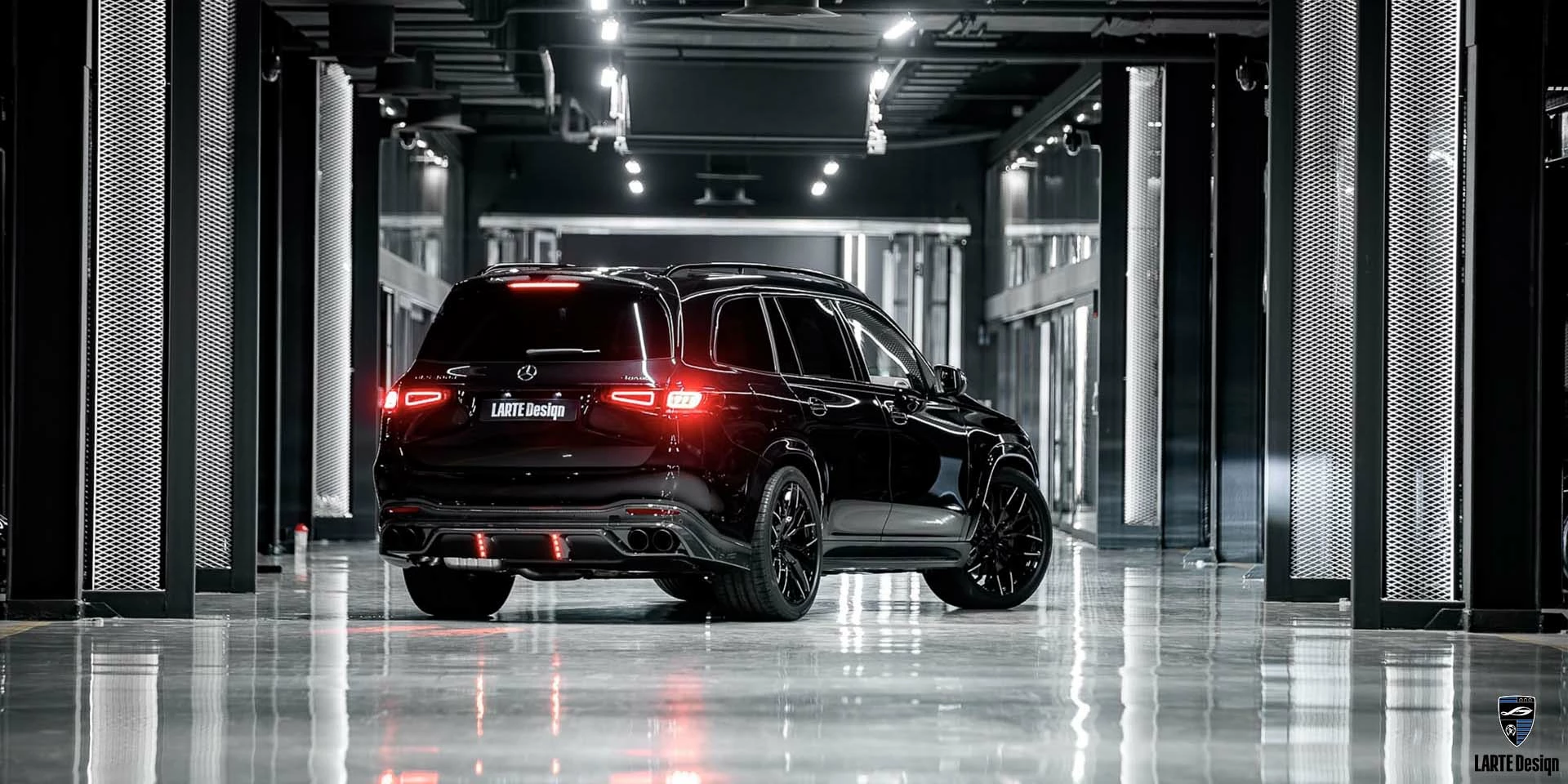 What is in the kit?
First of all, we rethought the appearance of the rear bumper, which, according to experts and fans of the GLS AMG line, is significantly inferior to the front. That's why we created a dynamic diffuser that gives the car visual power while maintaining the instantly recognizable Mercedes style. In addition, our designers have improved aerodynamic fins with LED brake lights and stylish silencer pipes, available in a black velvet matte or glossy finish. These final touches have formed a special charisma that best matches the GLS SUV. To give your car a unique personality, you can choose the materials that are best for you. If desired, the diffuser can be made of carbon fiber with a noble matte finish or with a classic glossy finish. If you want to give the GLS a shinier look, the diffuser elements can be painted matte black or body color. Other exclusive painting options are available at your preferences.
Just with the installation of LARTE Design custom diffuser only you will already receive a new surge of emotions from your Mercedes-Benz GLS, and discover the art of self-expression that knows no limits.
The GLS Winner kit also includes a carbon fiber front bumper trim and side aerodynamic inserts add a bit of elegance to the dynamic look of this SUV. If you value exclusivity, a specially designed grille will be the most unique accent for your GLS, which is currently missing. Combining clear aggressive lines with exquisite smooth transitions, the spectacular grille emphasizes the powerful dominance of the SUV, attracting admiring glances.
The spectacular appearance of the rear-view mirror, made entirely by hand, emphasizes the high-tech character of the car. The side sills form a self-contained image of the car and are characterized by high strength and perfectly matched sizes, are offered in carbon finish, as well as matte black, or can be painted in body color. A spoiler with two aerodynamic channels instantly reconverts the rear outlook of the car.
You can add the finishing touch to the expressive appearance of your vehicle with a choice of wheels, either 22" or 24, as your prefer.
Get offer
Every detail of the Winner project is self-sufficient, which means that you have the opportunity to purchase only those accessories that best suit your preferences, without combining the entire set.
The tuning project Winner was created exclusively for the Mercedes-Benz GLS in the best manual labor traditions with love and close attention to every detail by using sophisticated high-tech materials. That unique design will add a special value to your vehicle and give you an incredible feeling of owning an exceptional car.
In this difficult time, it is important to remain a winner.
The Winner is an expression of individuality and victory.
12

Details

10 days

Delivery time

8 hours

Installation time
Get offer
Photos and videos of the Mercedes GLS kit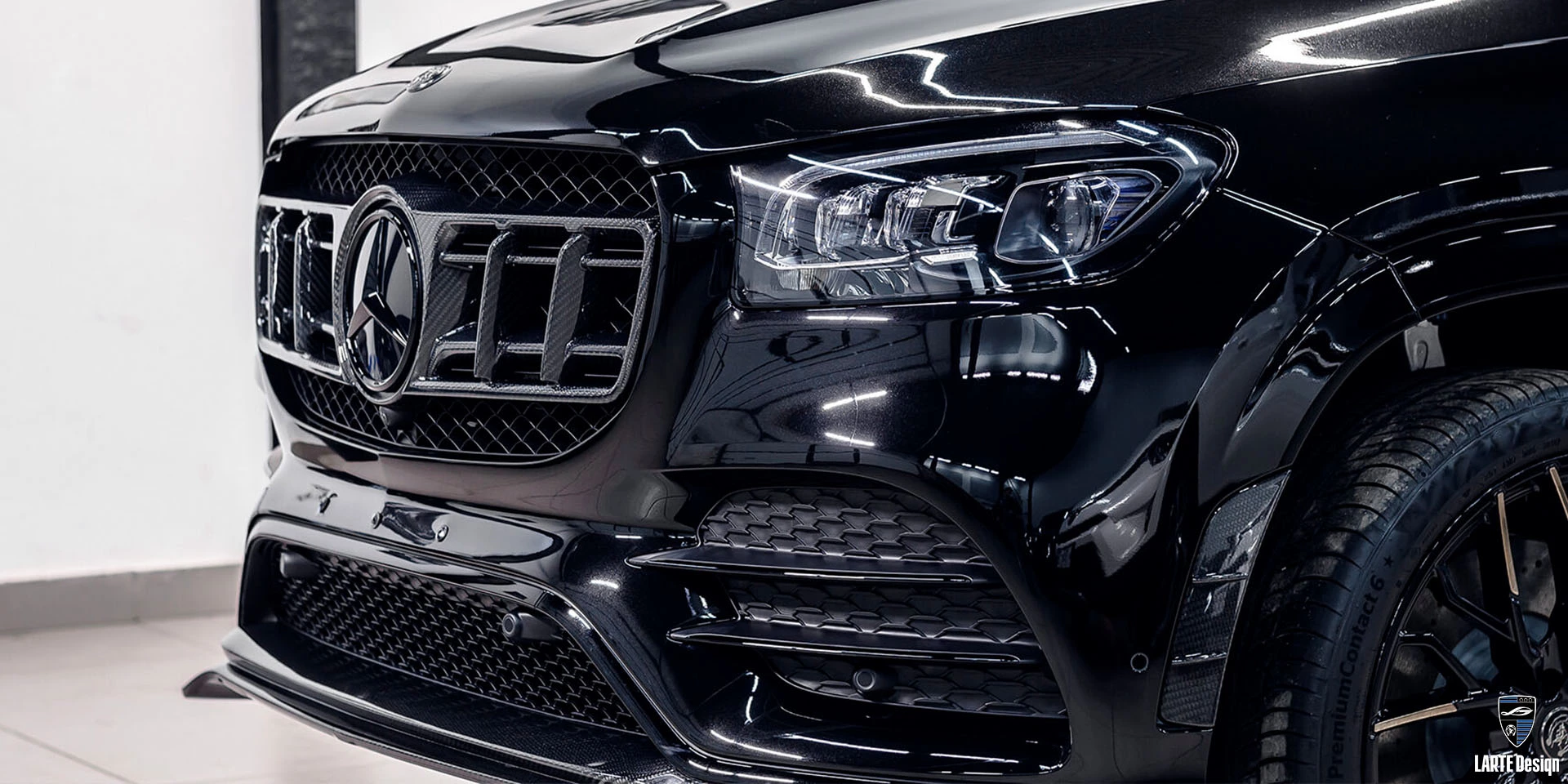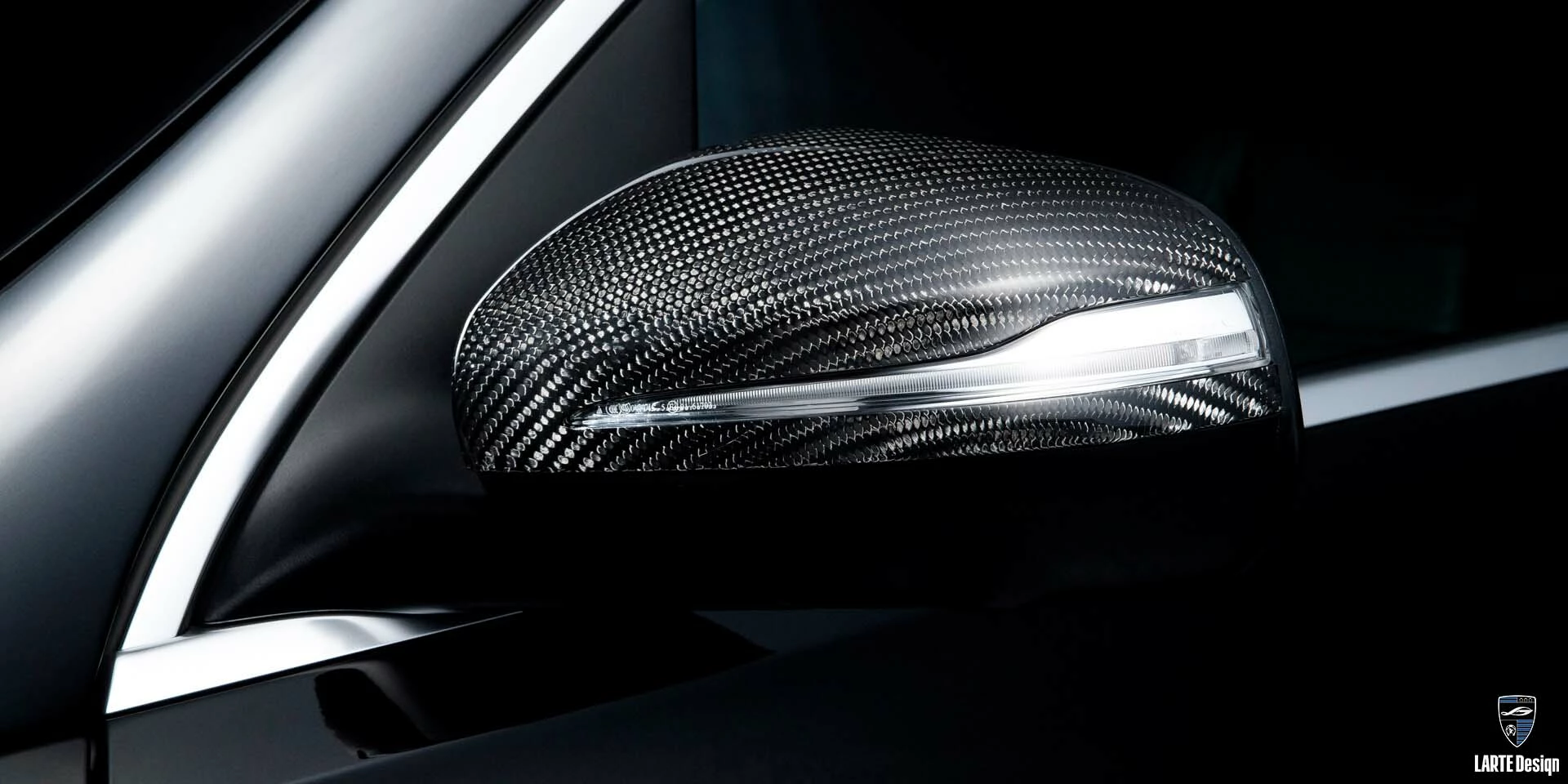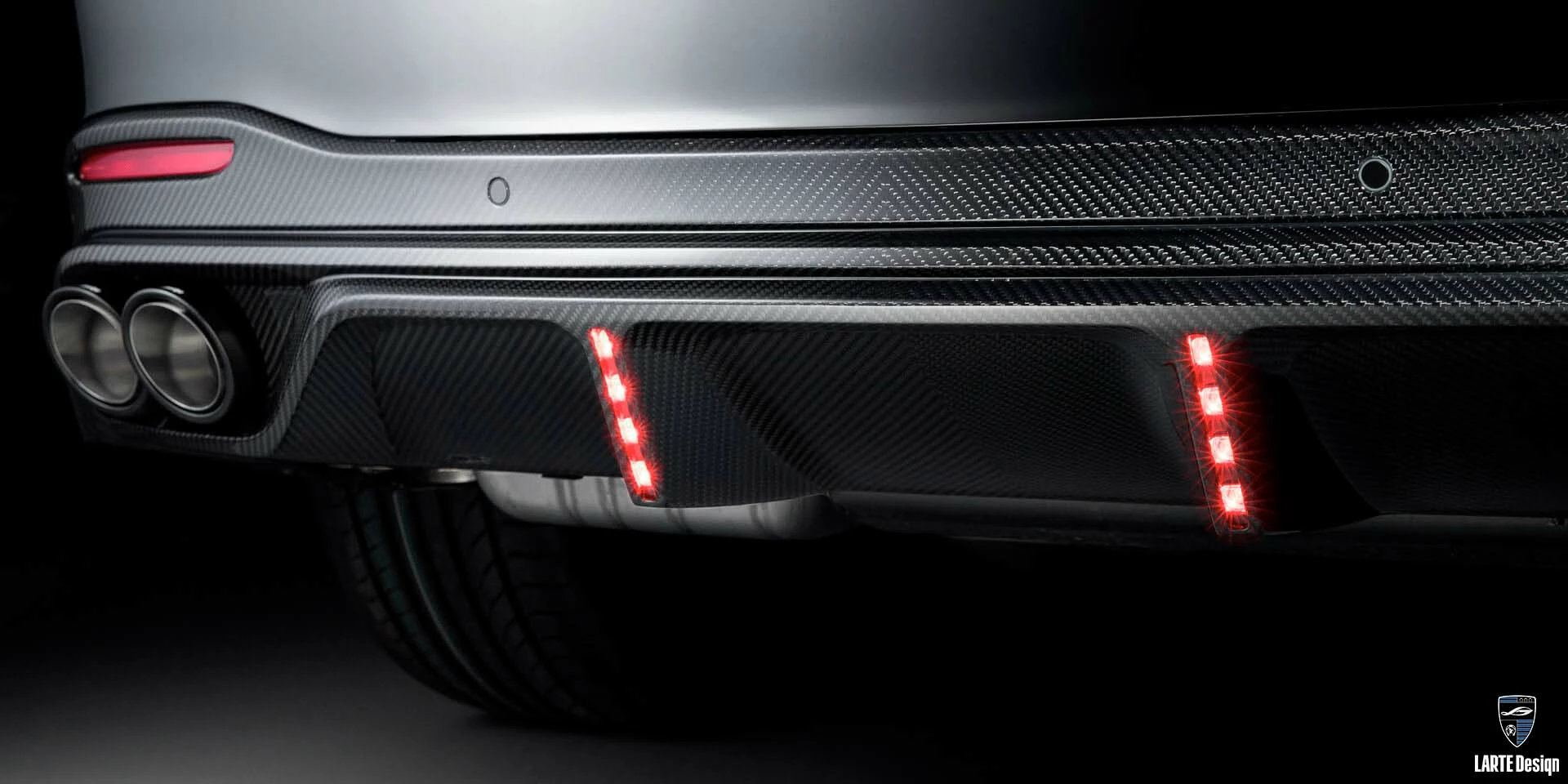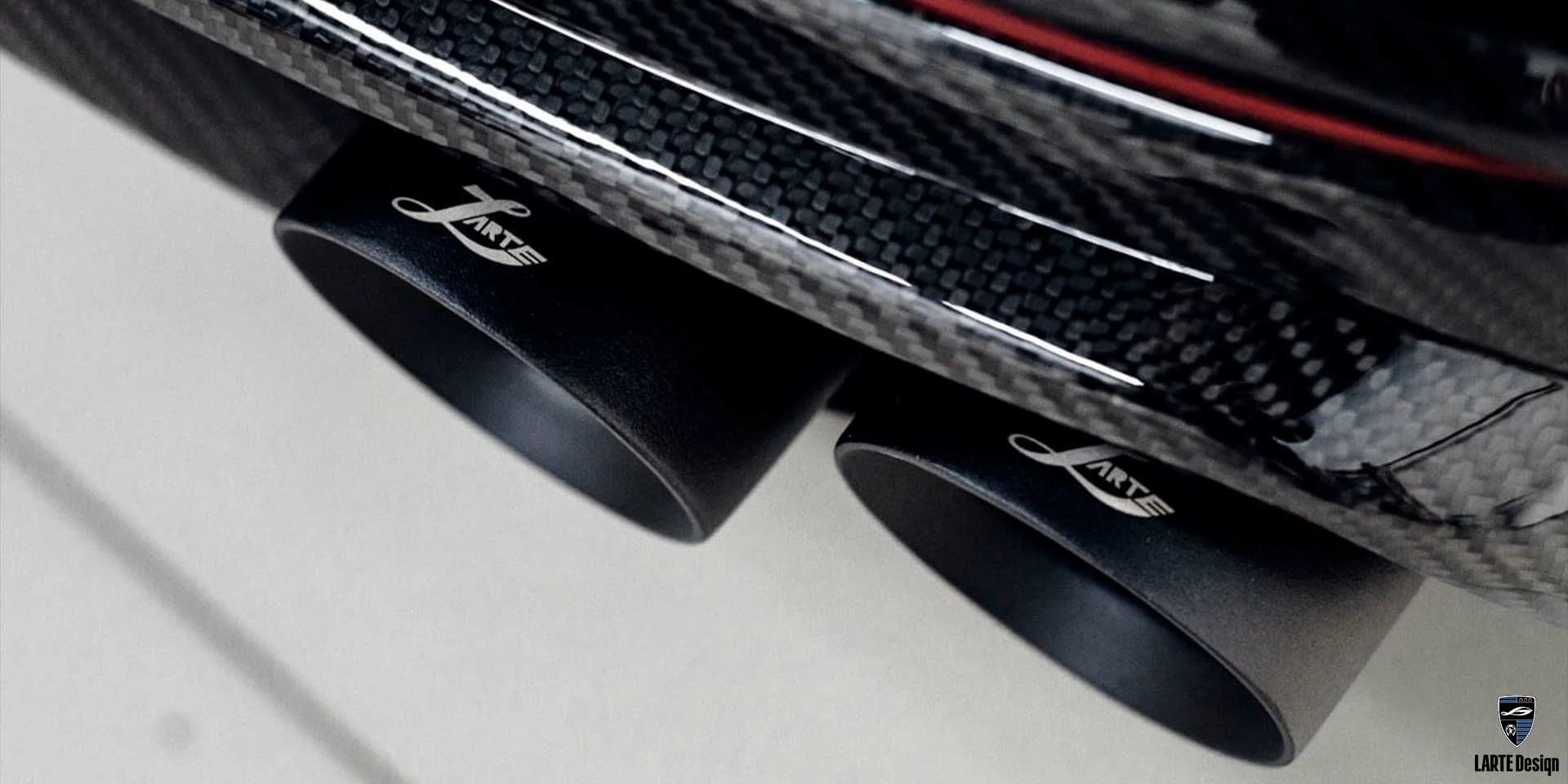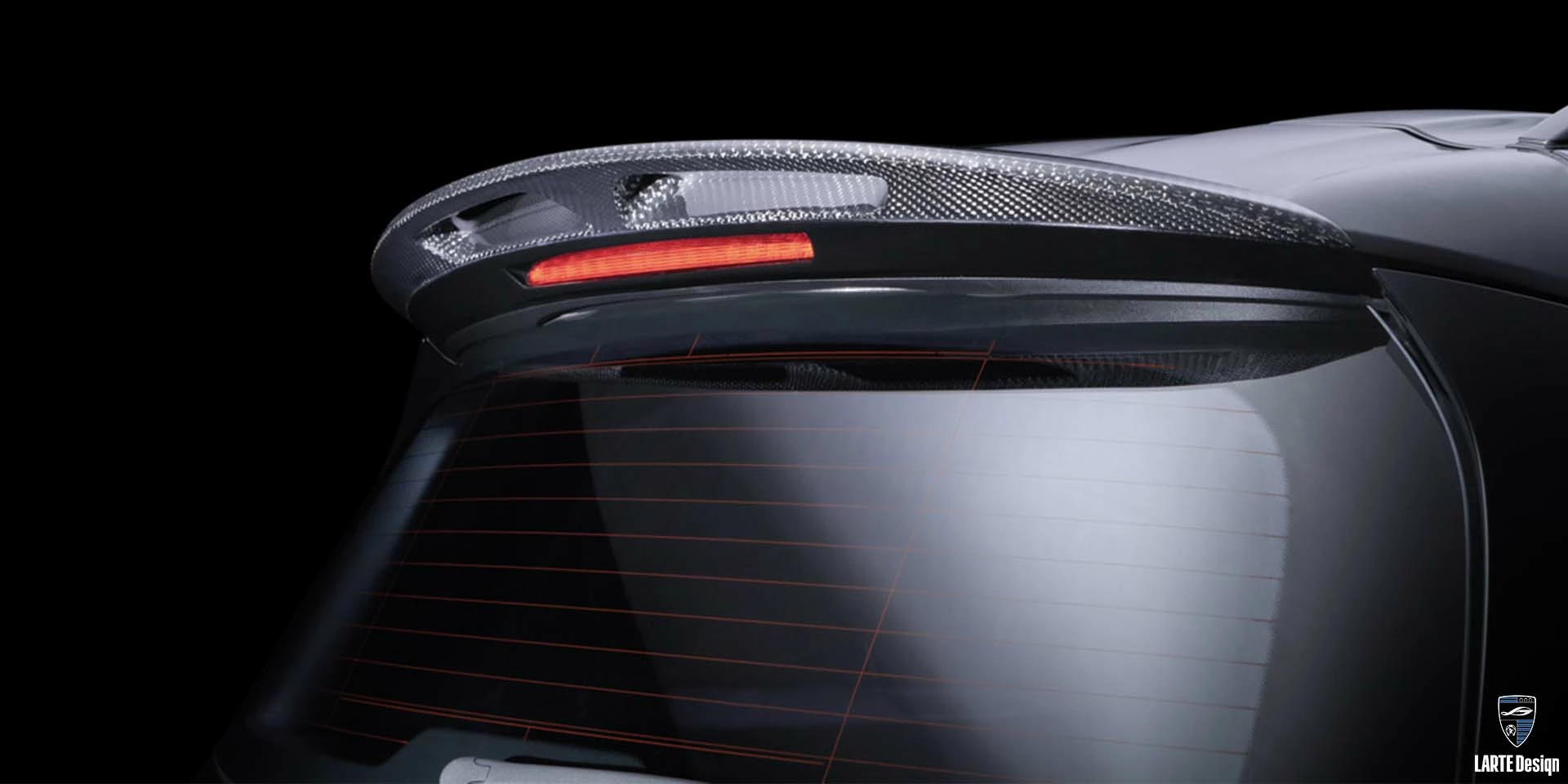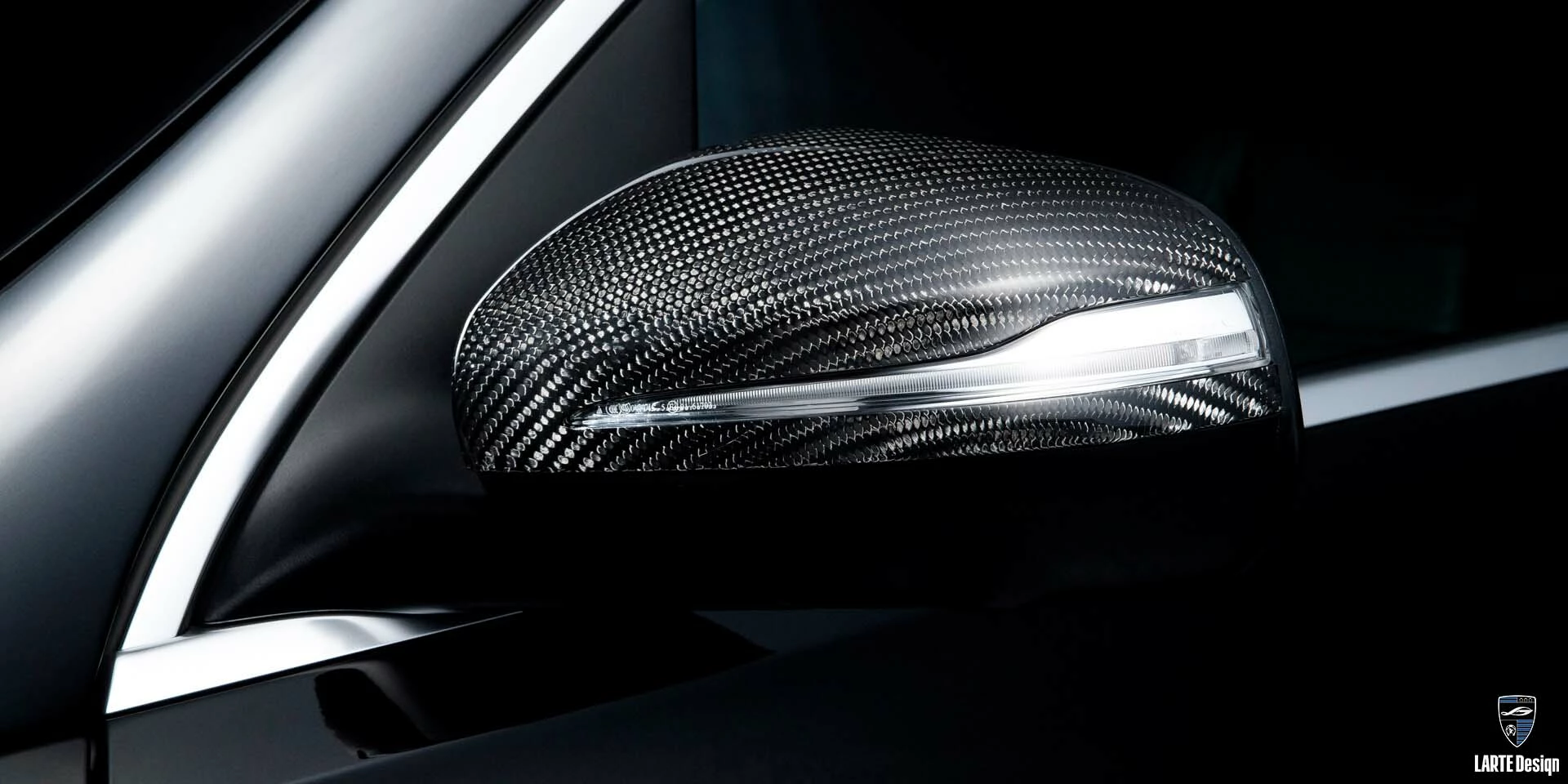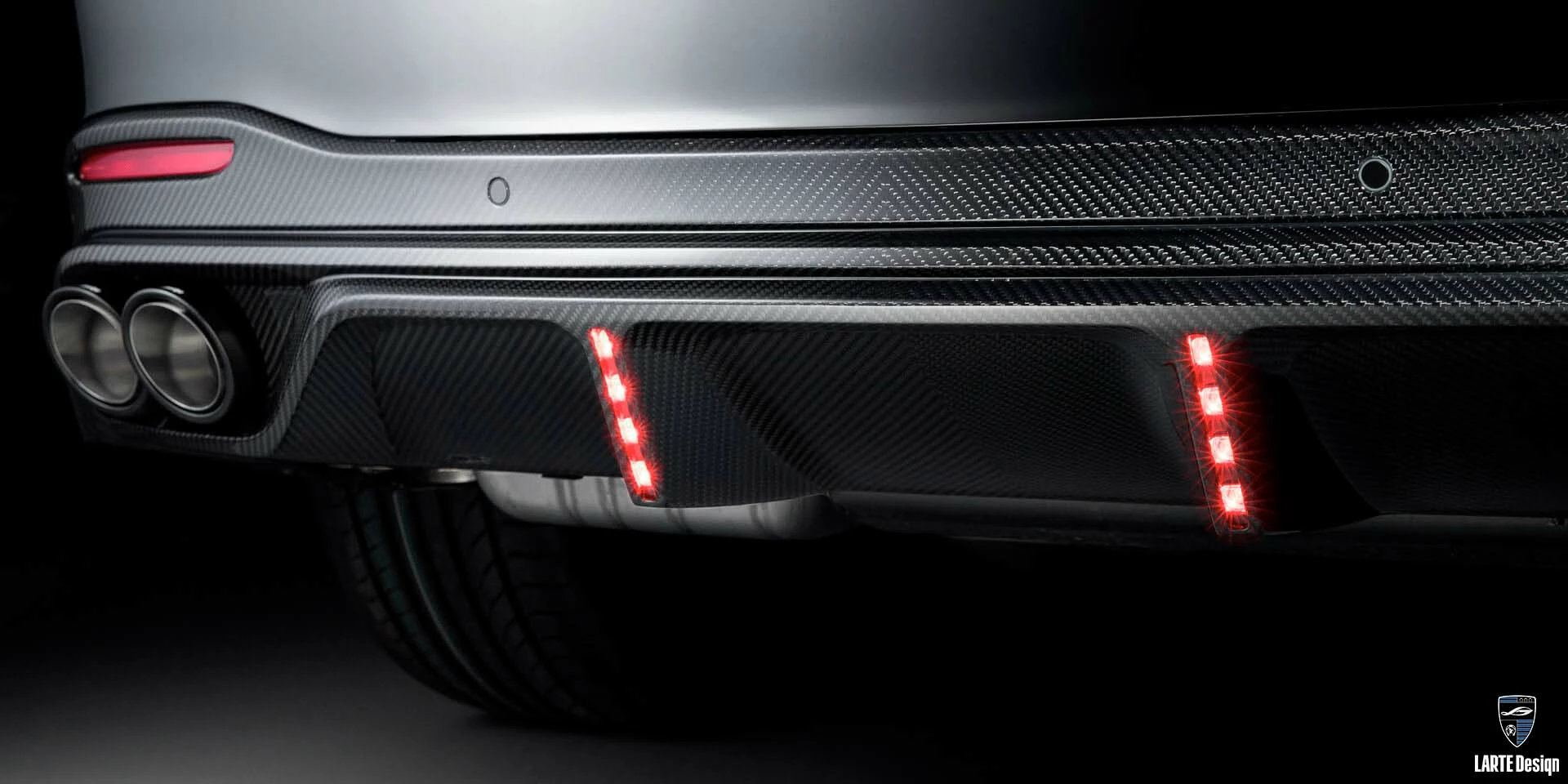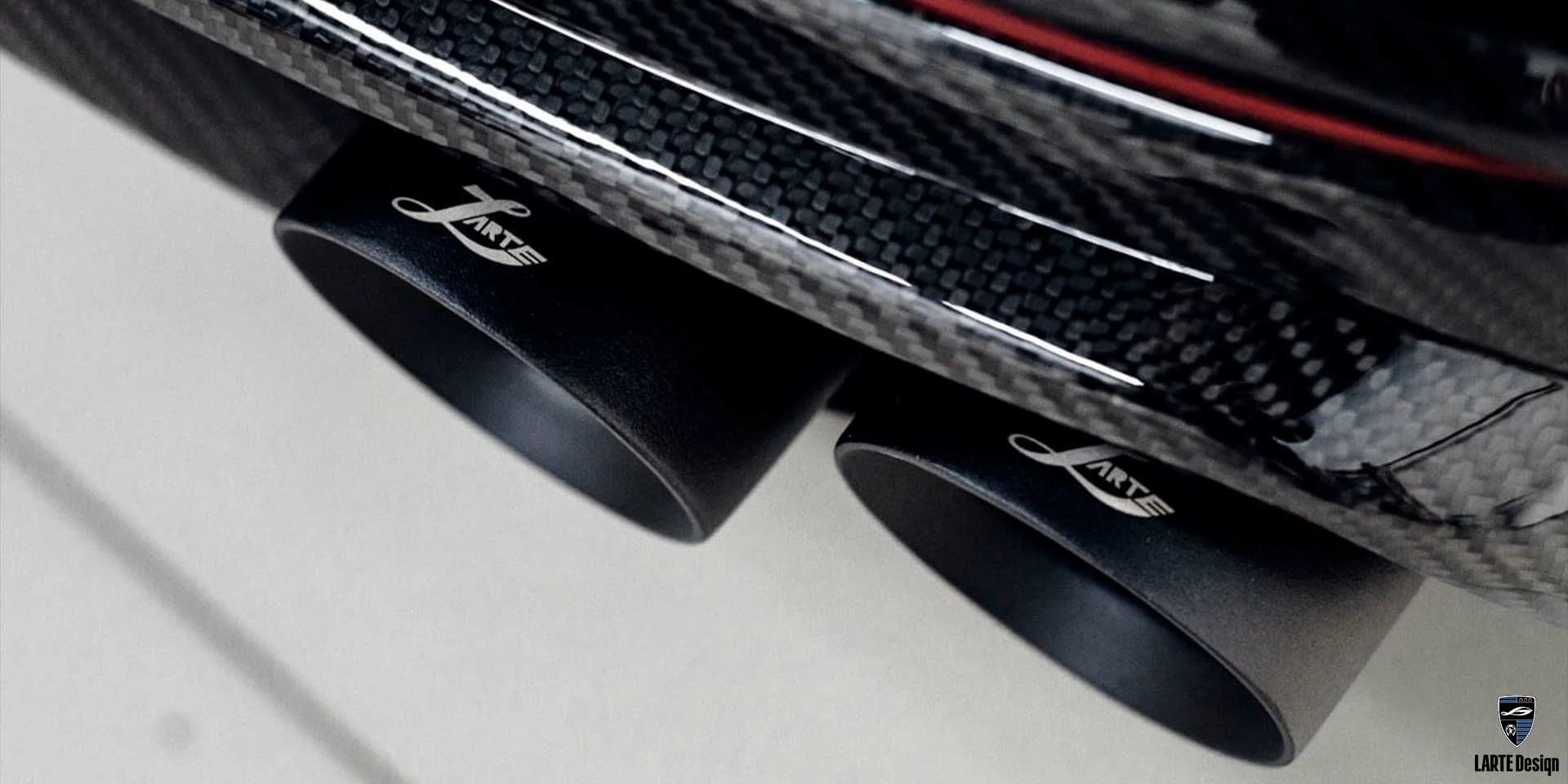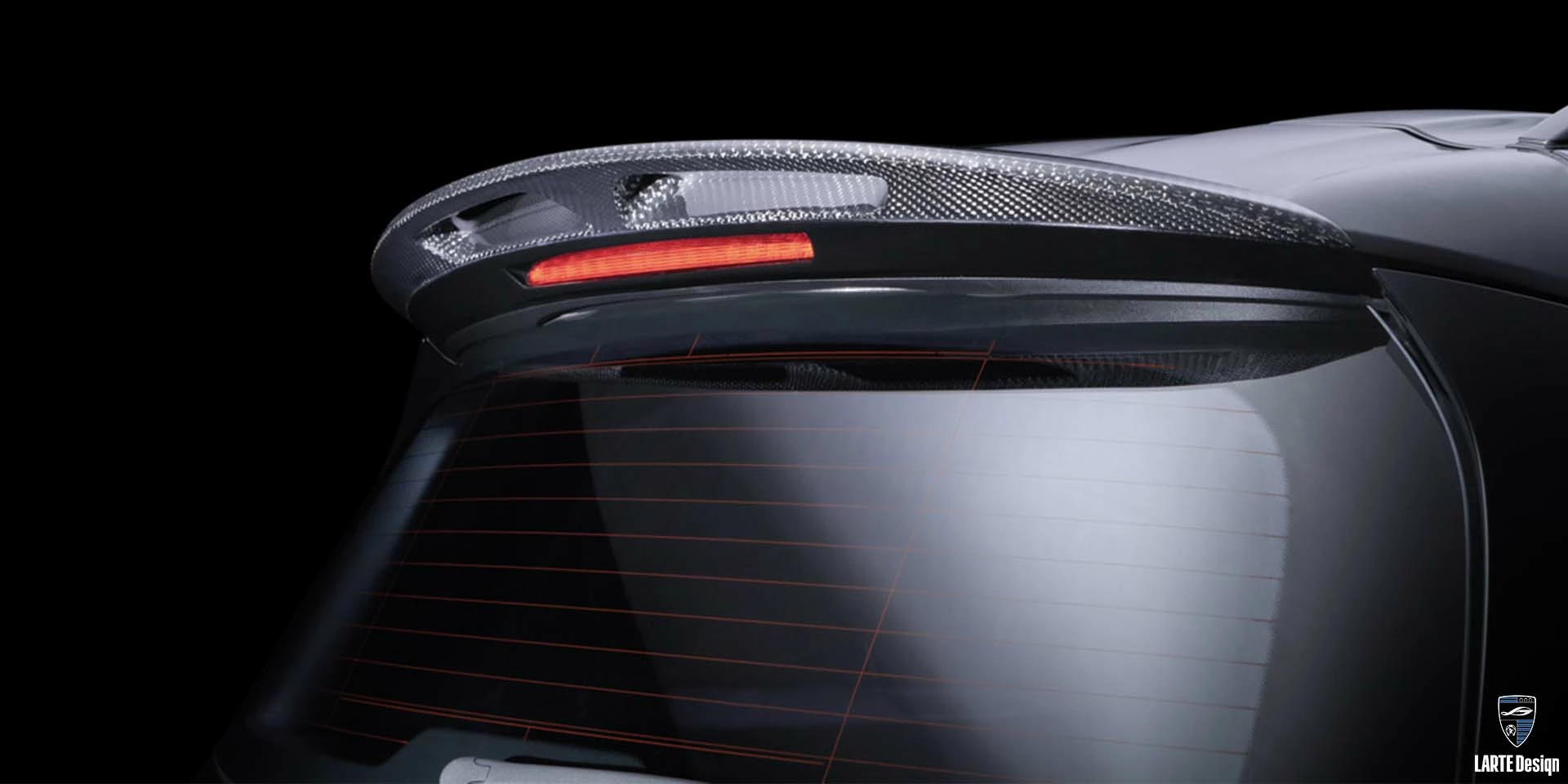 Get offer
How to get products by LARTE DESIGN
Choose the tuning kit




Contract

We will prepare a contract and issue an invoice for a payment matter. Our Sales Department requires 50 % deposit of the total amount to submit your requests.

Preparation and painting process

After we receive your deposit, production will begin. Parts would be getting ready for painting in a matching color, if needed.

Packing process

When the painting process completed and all the parts are totally dry, we carefully pack them for safety transportation.

Shipping

We expect to receive the full payment before shipping. Then we will schedule a pickup with reliable freight company to guarantee you a prompt delivery to the destination address.

Installation

At the point, when you finally received your order, you may arrange an installation process at the local workshop at your own choice, or request an installation with our authorized technician.