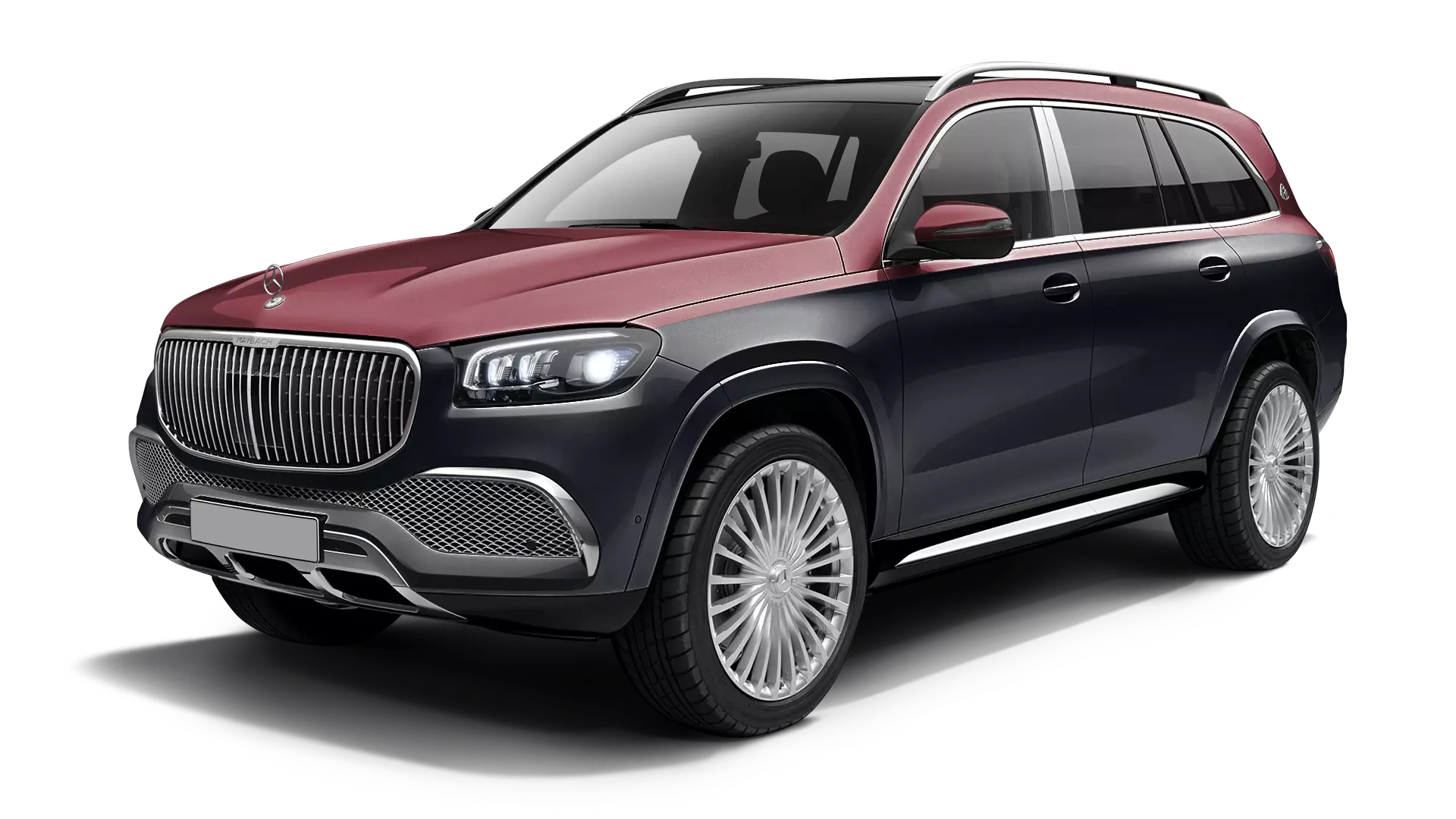 1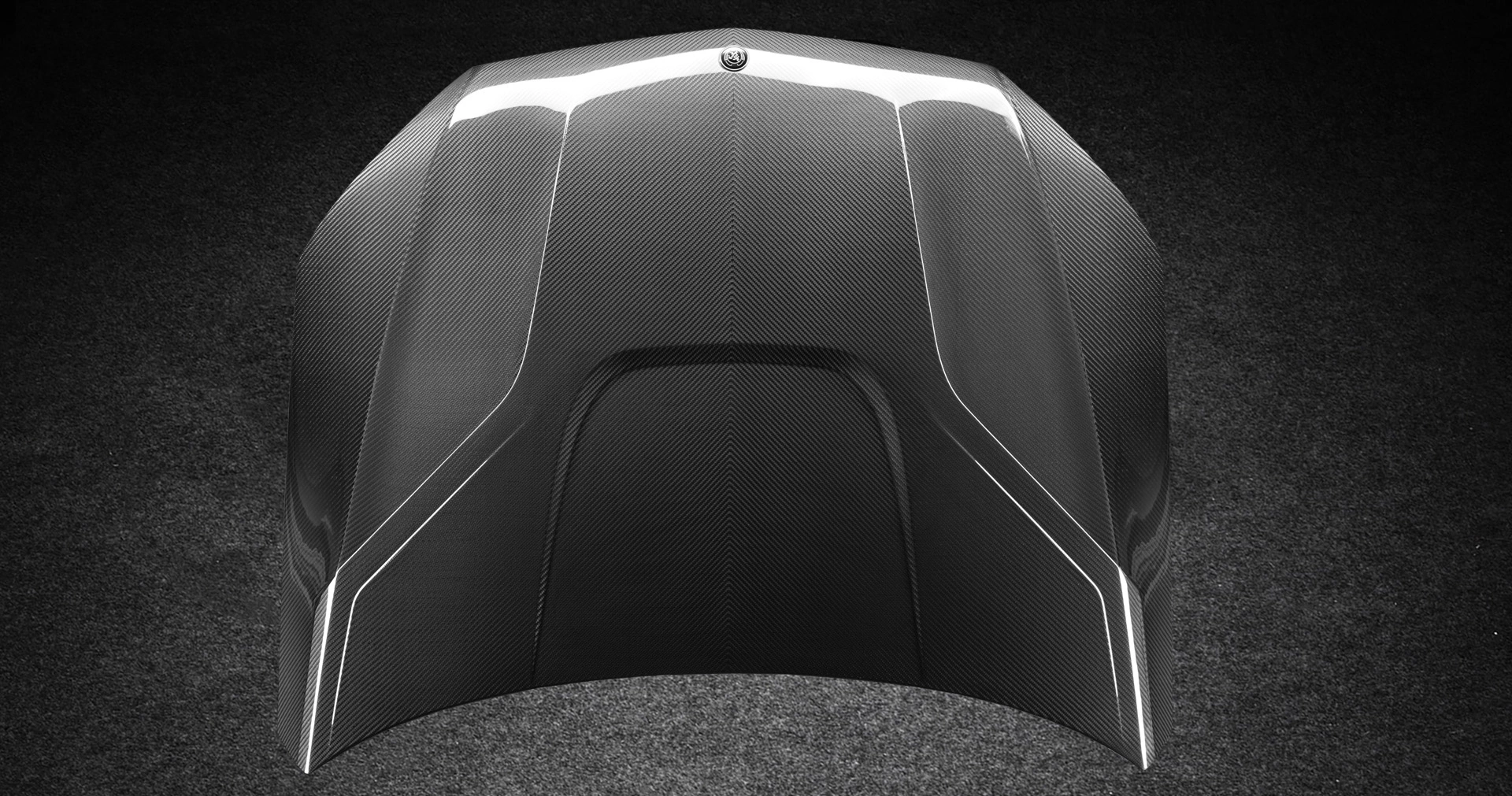 Exclusive bonnet Charisma for Mercedes Maybach GLS 600 X167 2019 - 2023
(GLS-LR-010.00C)
Hood
2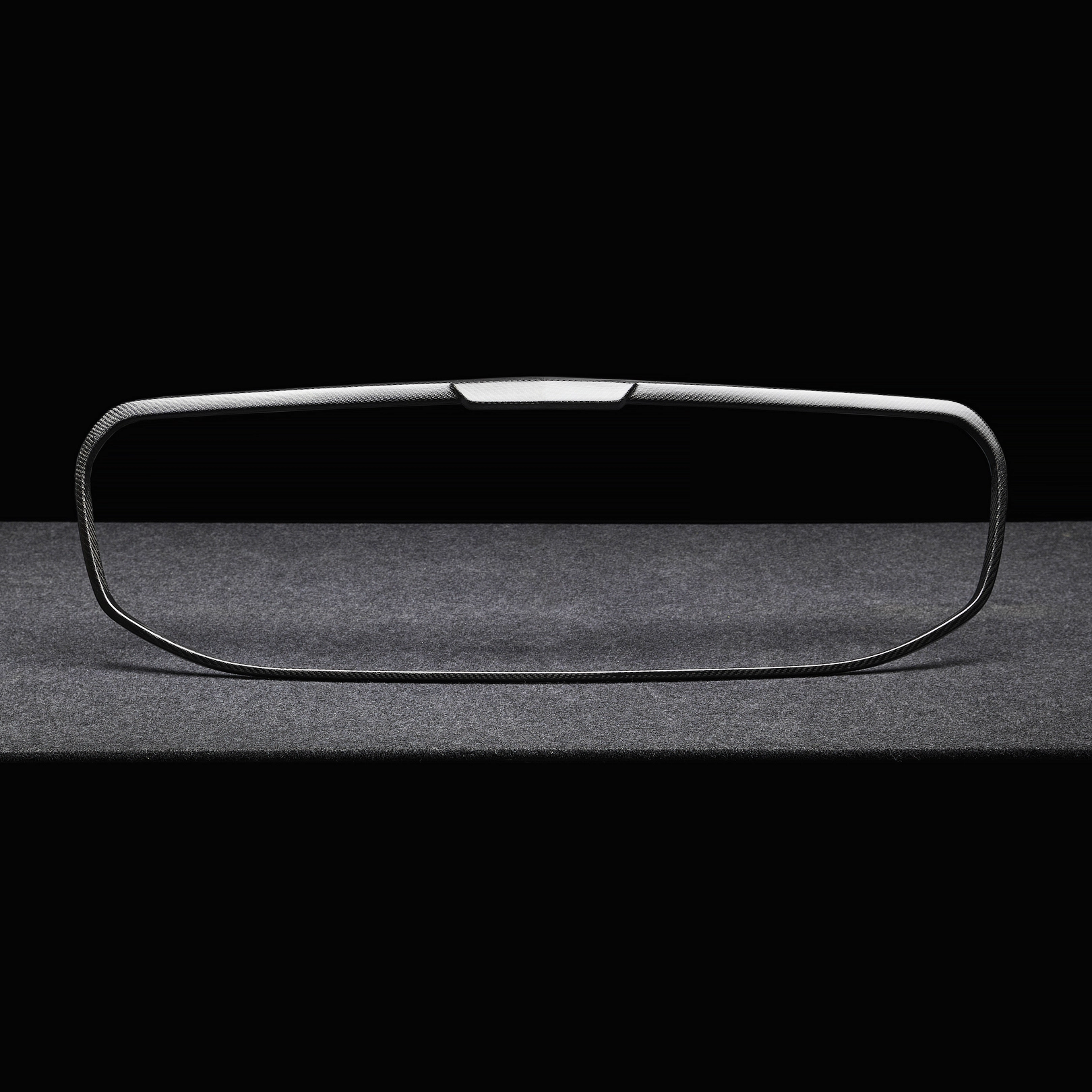 Antichrome grille trim Charisma for Mercedes Maybach GLS 600 X167 2019 - 2023
(GLS-LR1-004.00.C)
Grille trim
3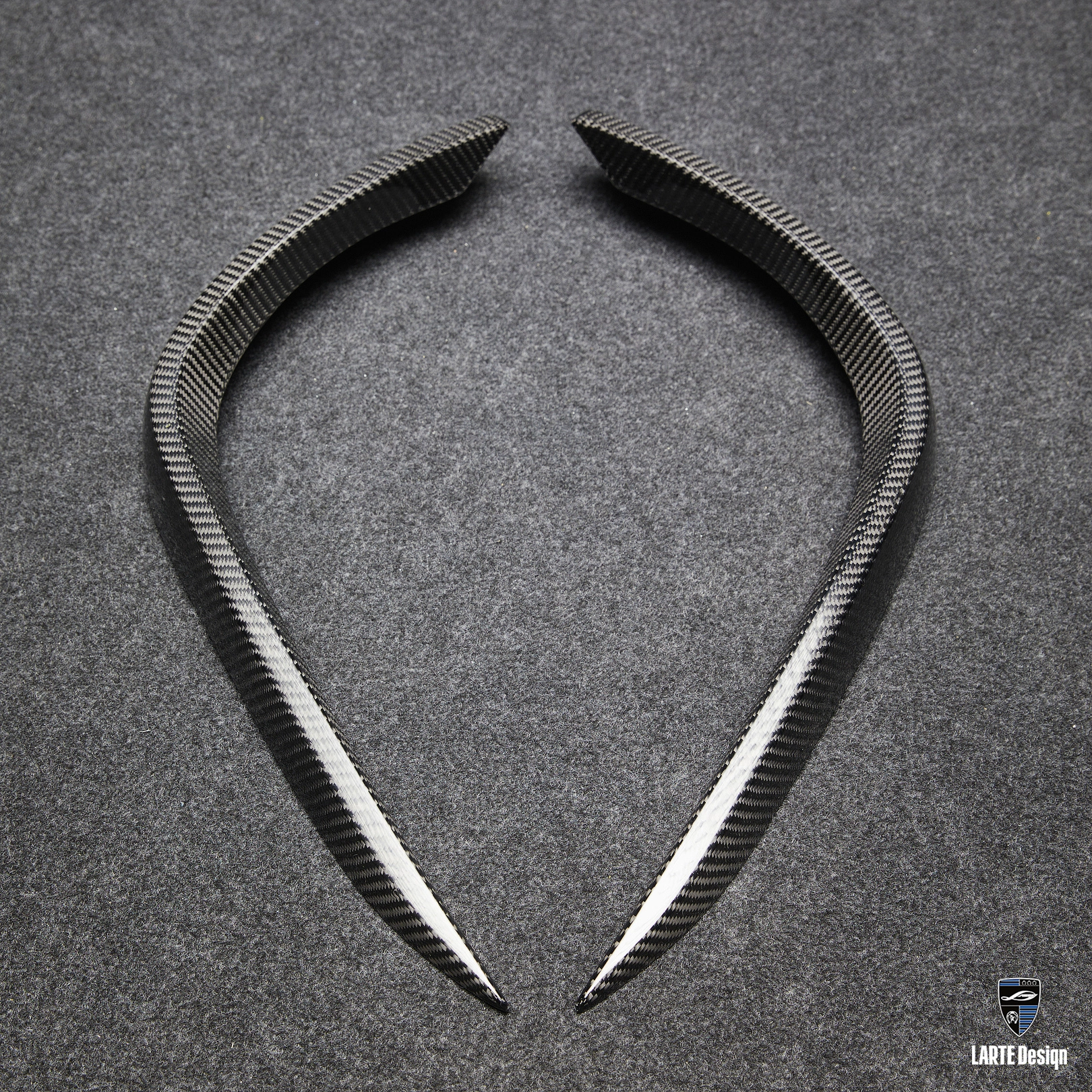 Design front bumper trims Charisma for Mercedes Maybach GLS 600 X167 2019 - 2023
(GLS-LR1-001.02.C)
Front bumper insert
4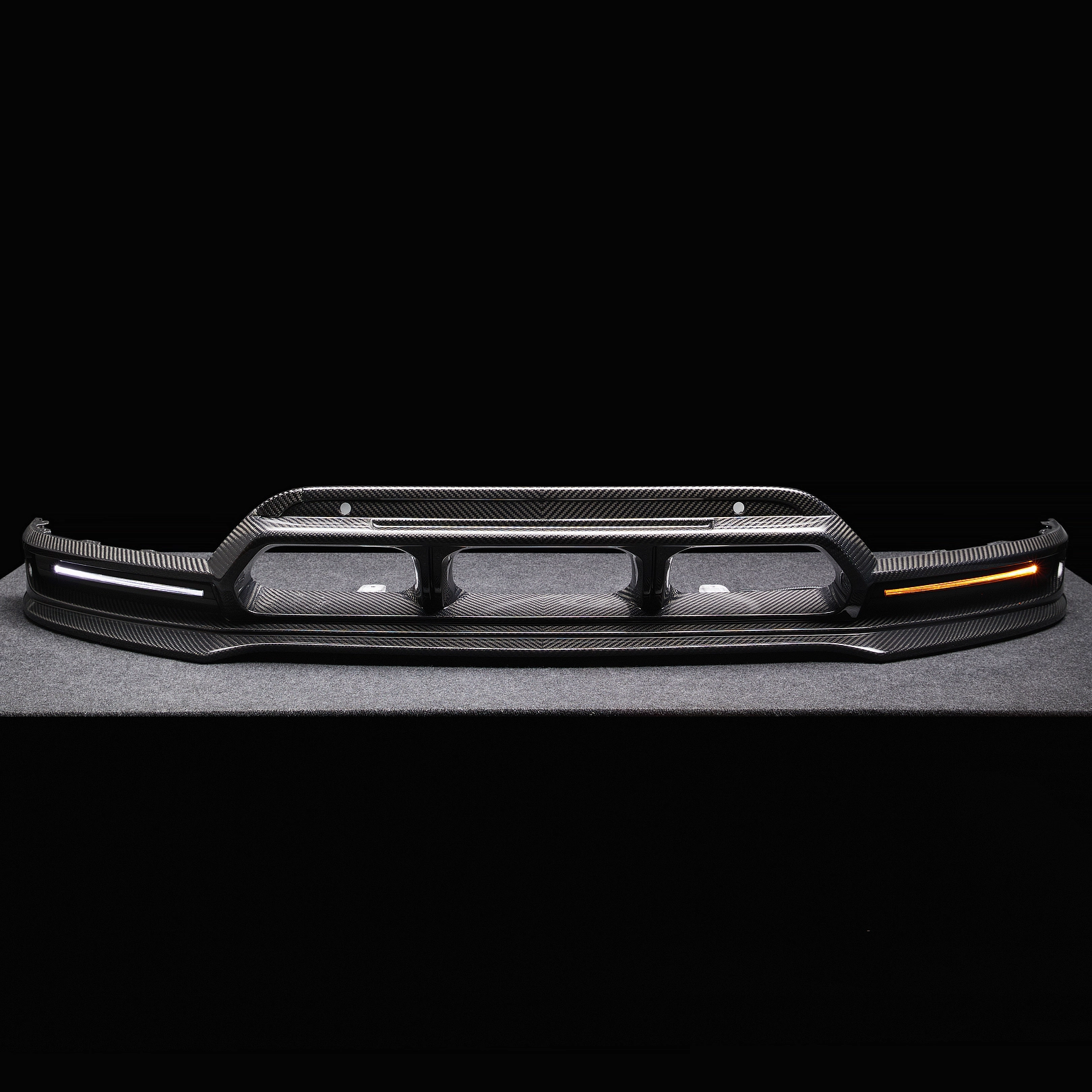 Dynamic front lip Charisma for Mercedes Maybach GLS 600 X167 2019 - 2023
(GLS-LR1-001.01.C)
Front bumper overlay
5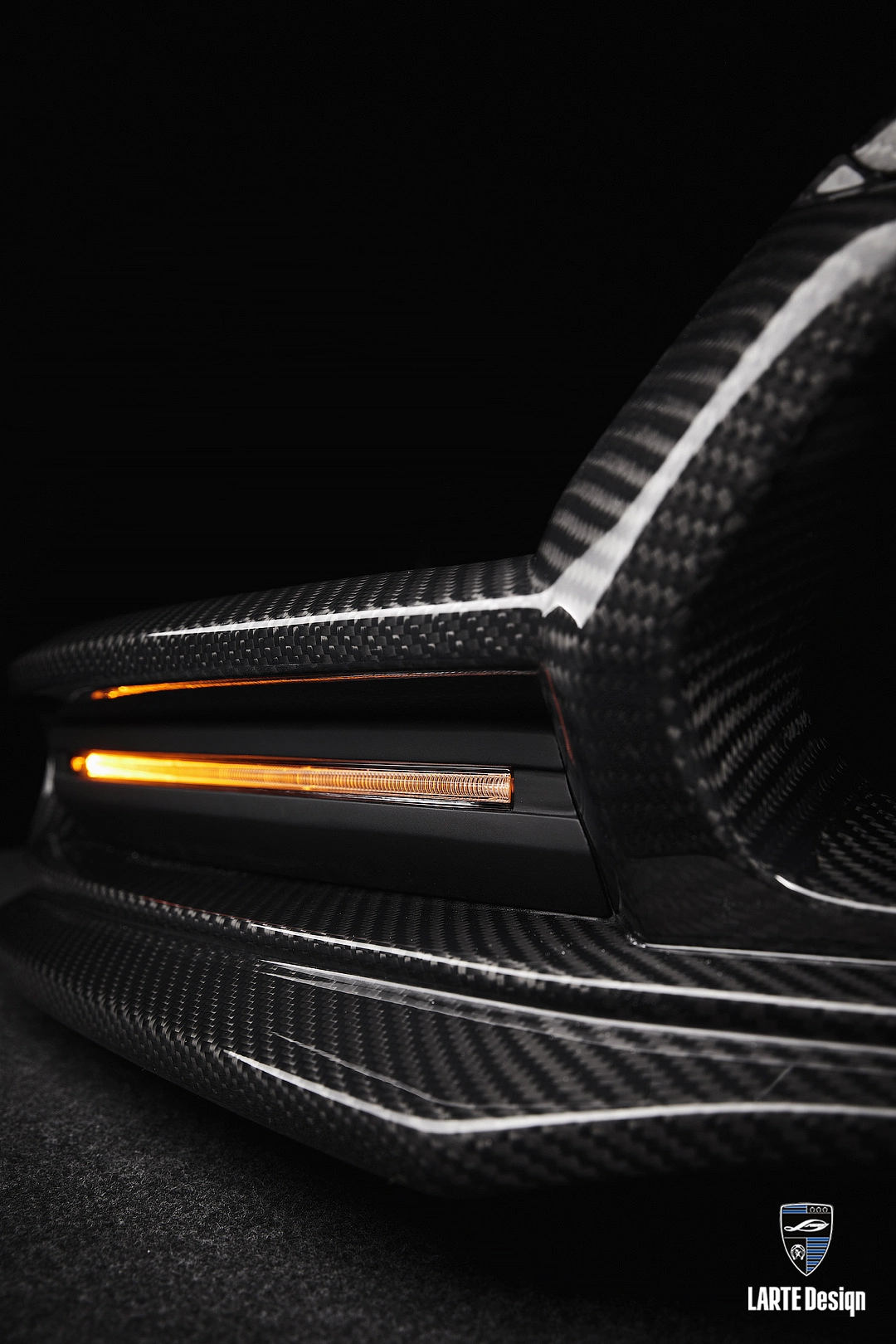 LED panel in the front bumper Charisma for Mercedes Maybach GLS 600 X167 2019 - 2023
(4258)
LED daytime running lights with the turn signal light
6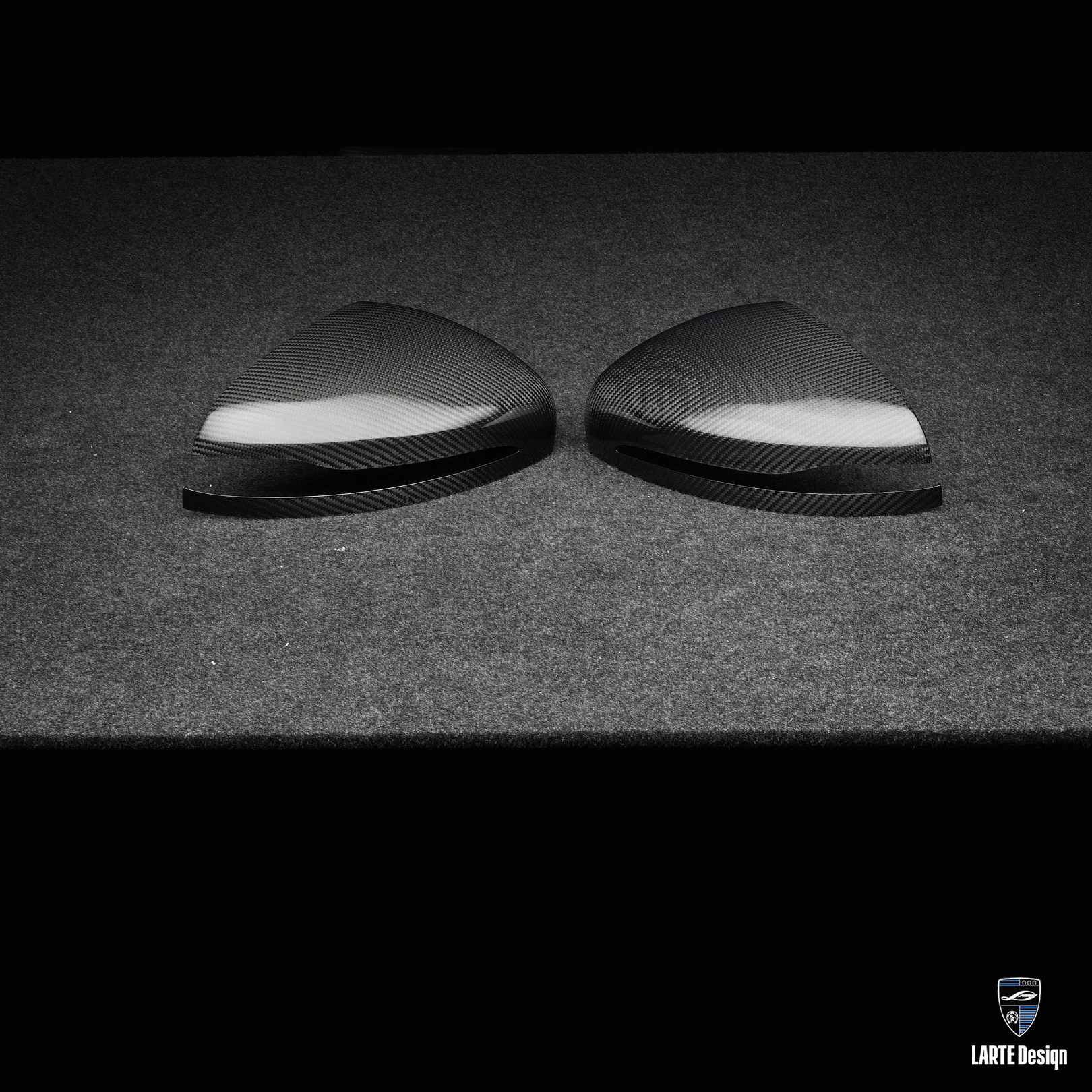 Carbon mirror overlay for Mercedes Maybach GLS 600 X167 2019 - 2023
(GLS-LR2-002.00.C)
Mirror cups
7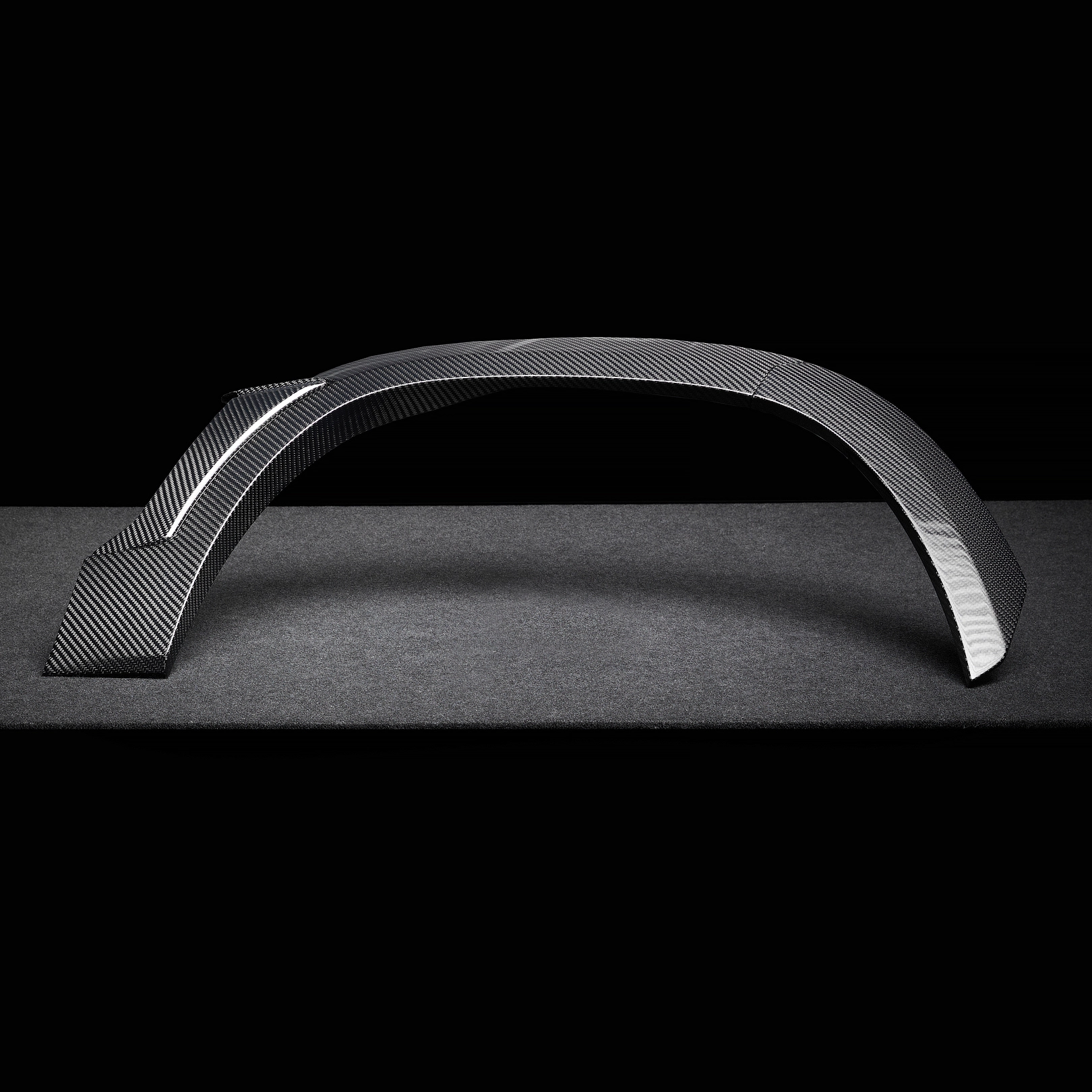 Front arch extensions Winner for Mercedes Benz AMG GLS 63 X167 2019 - 2023
(GLS-LR-006.01/11)
Fender arches front
8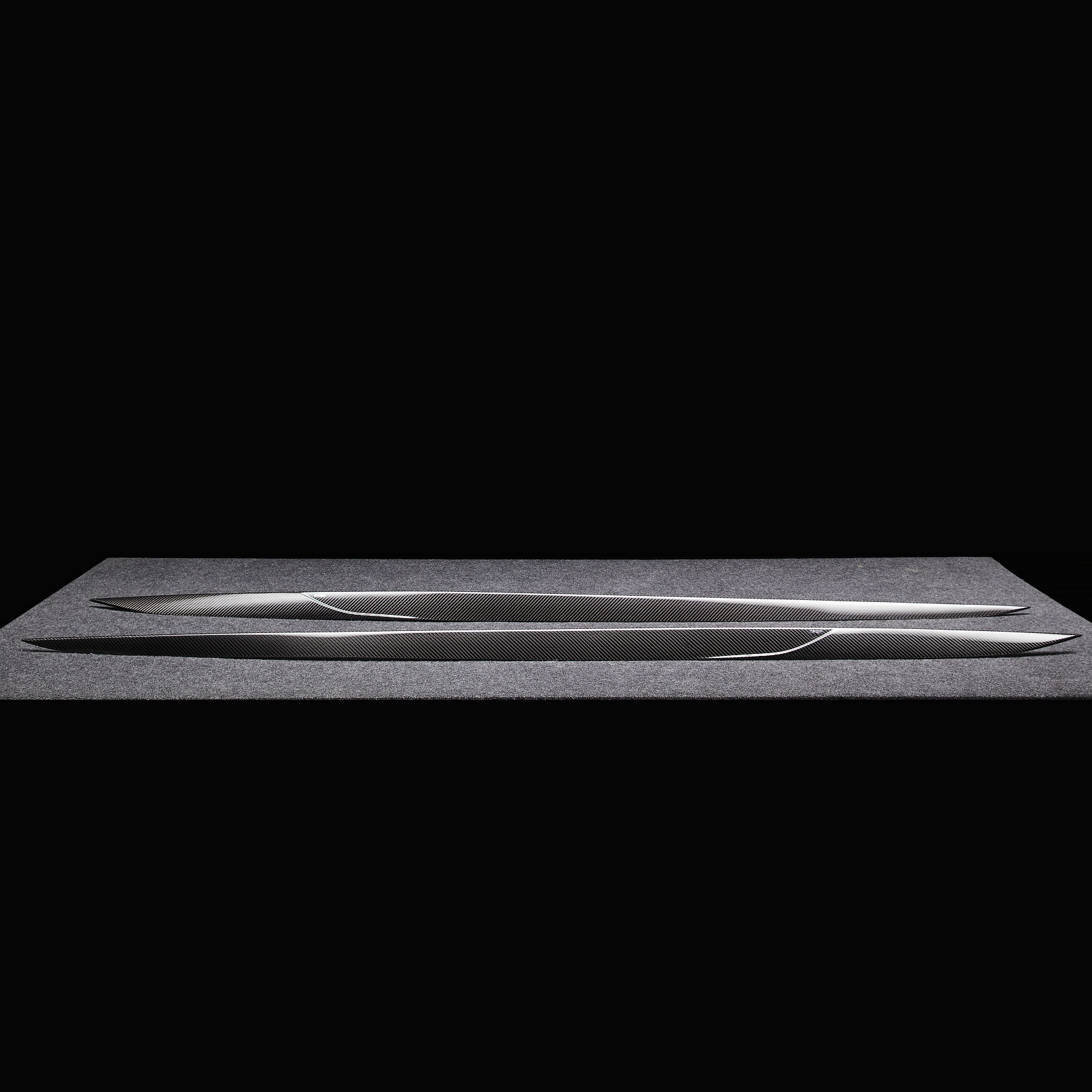 Antichrome sill trim Charisma for Mercedes Maybach GLS 600 X167 2019 - 2023
(GLS-LR-003.01/02)
Side sill cover
9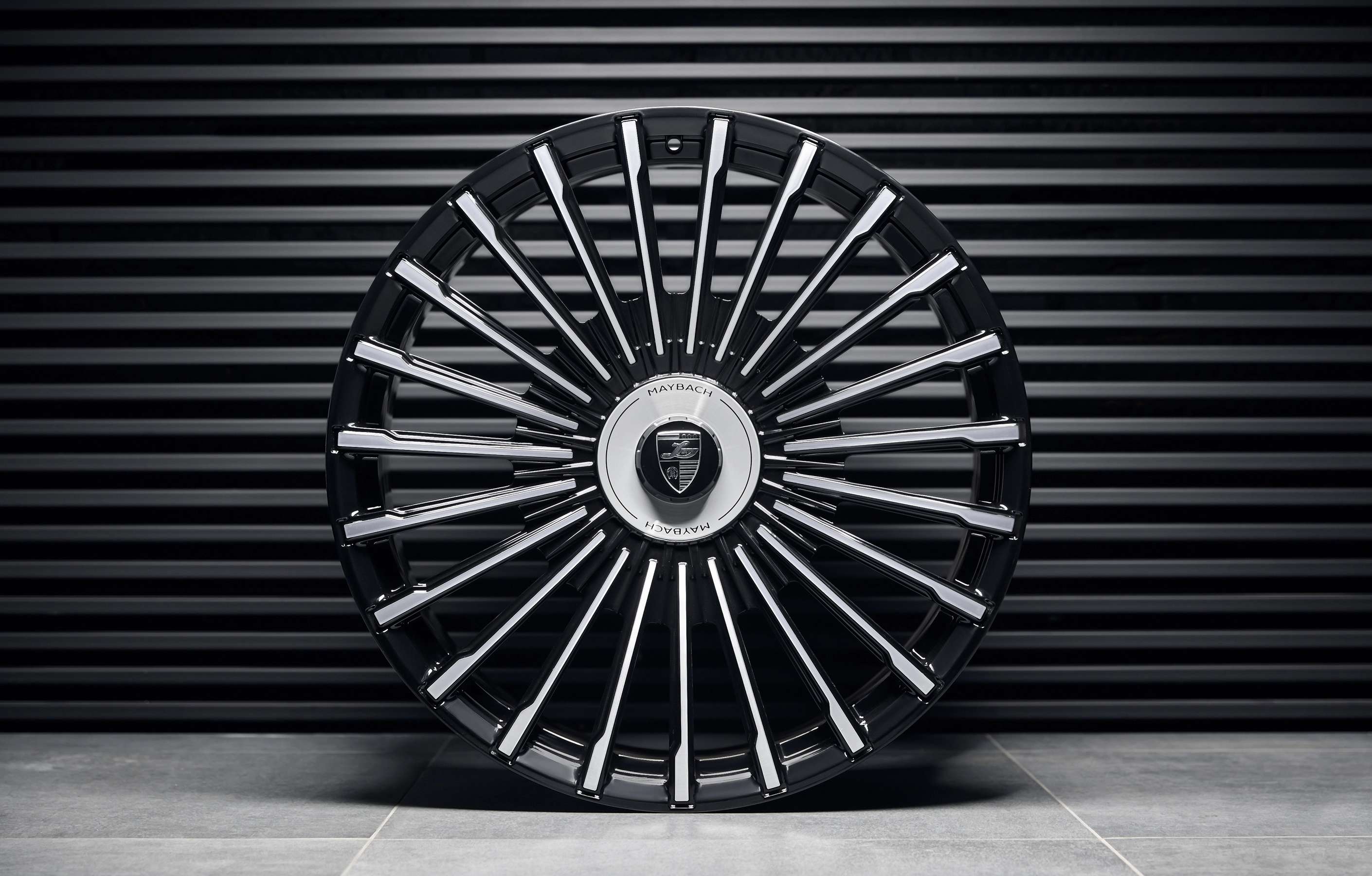 Custom forged rims 24 inch
Wheels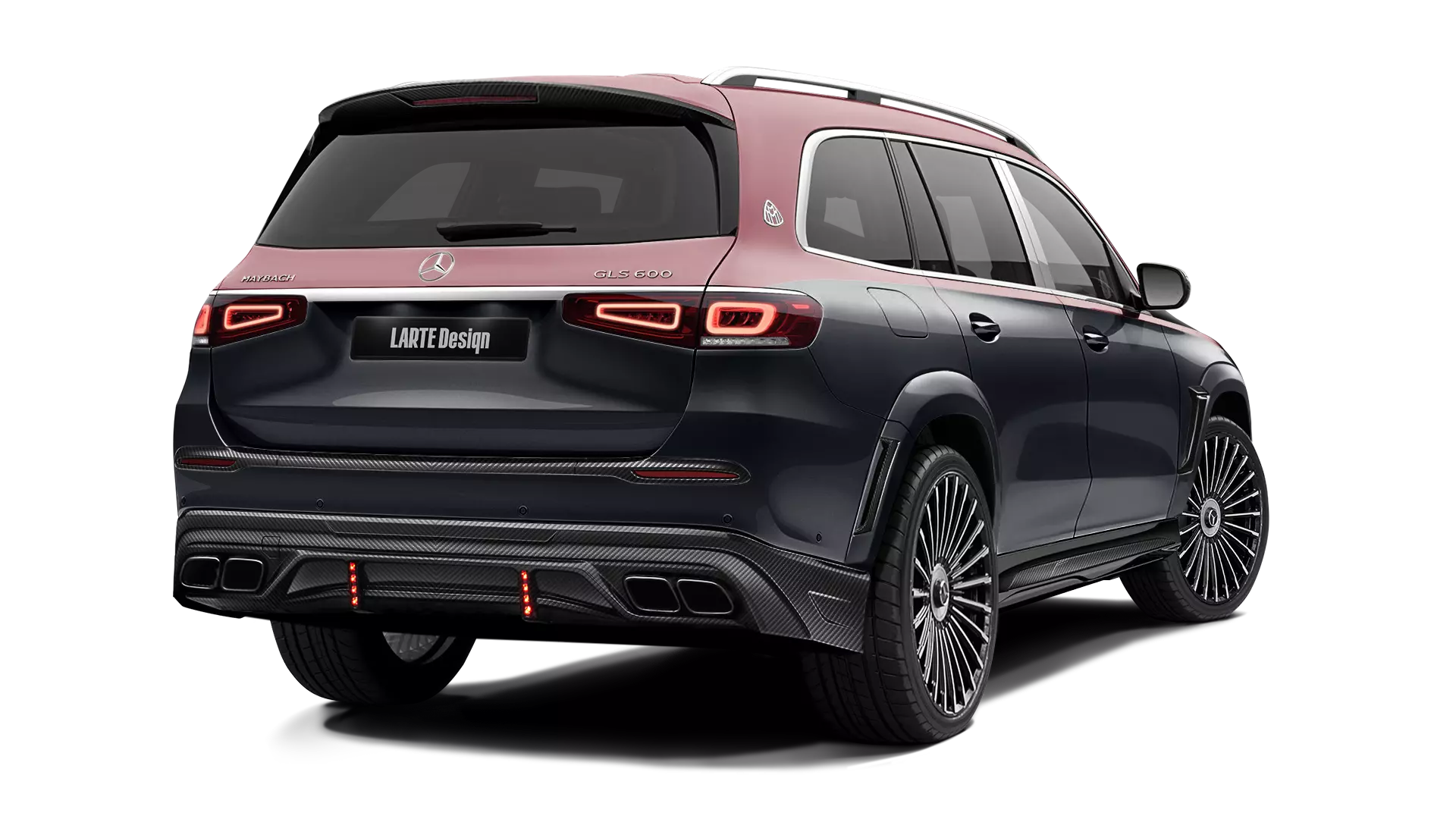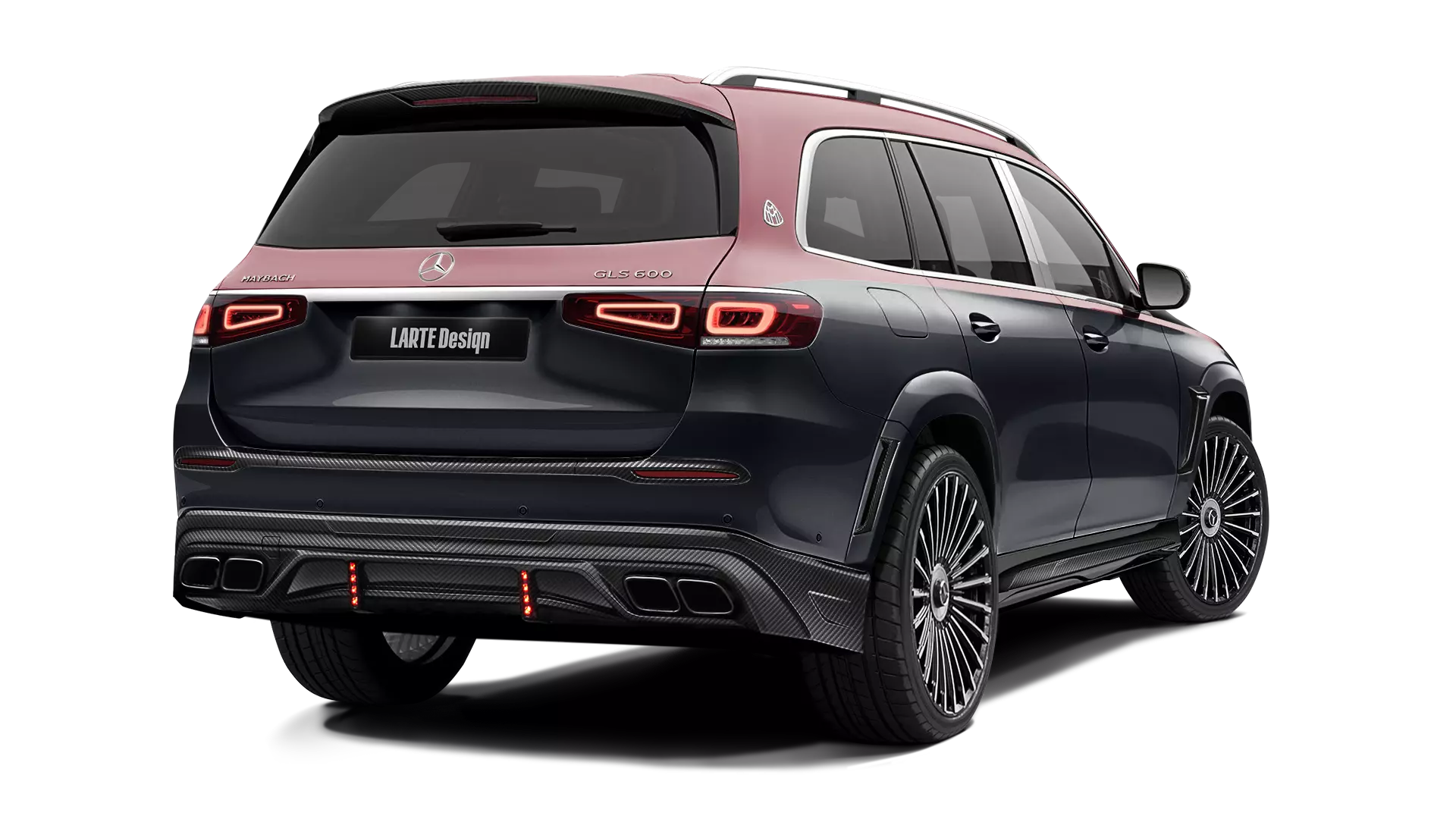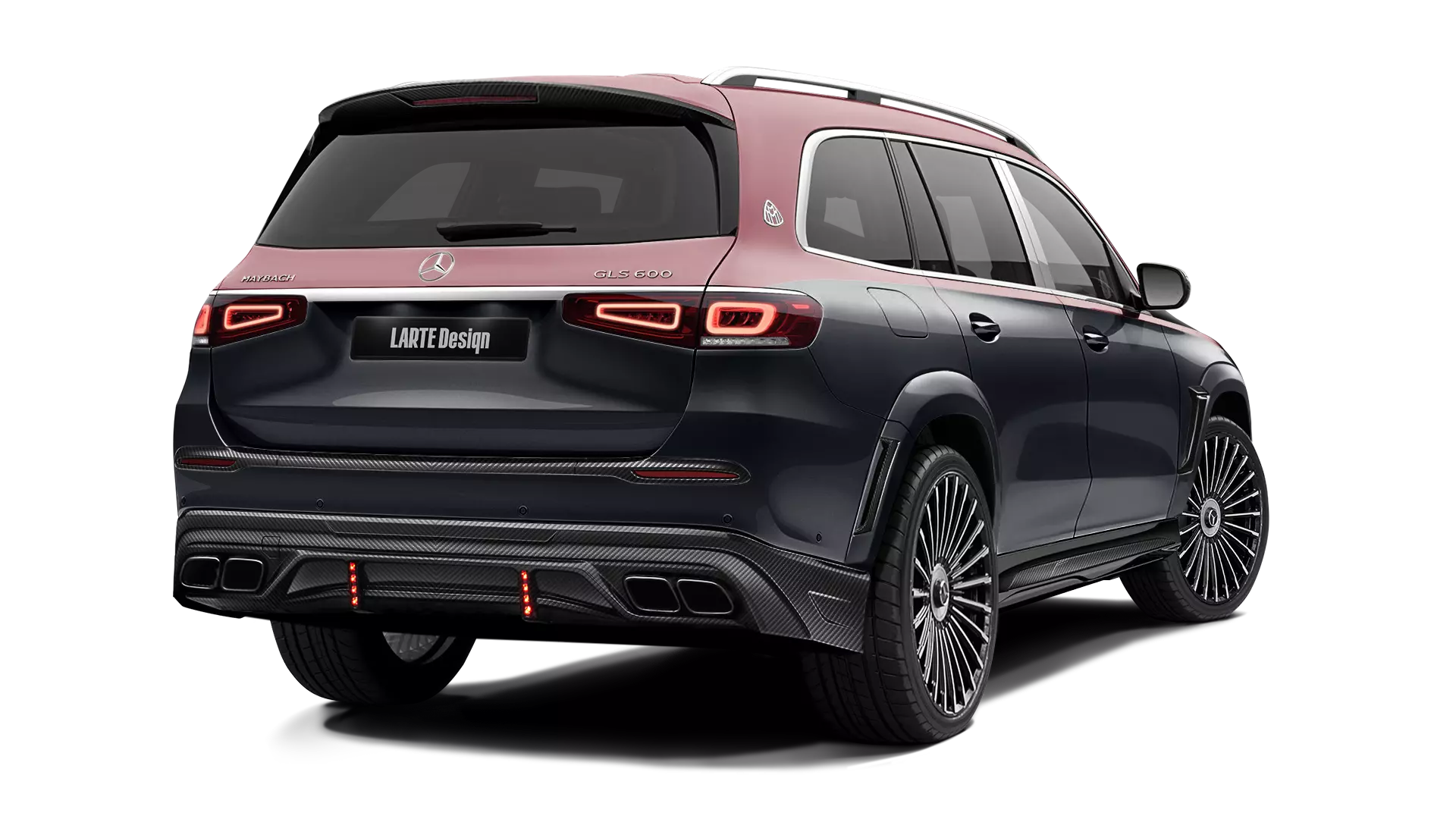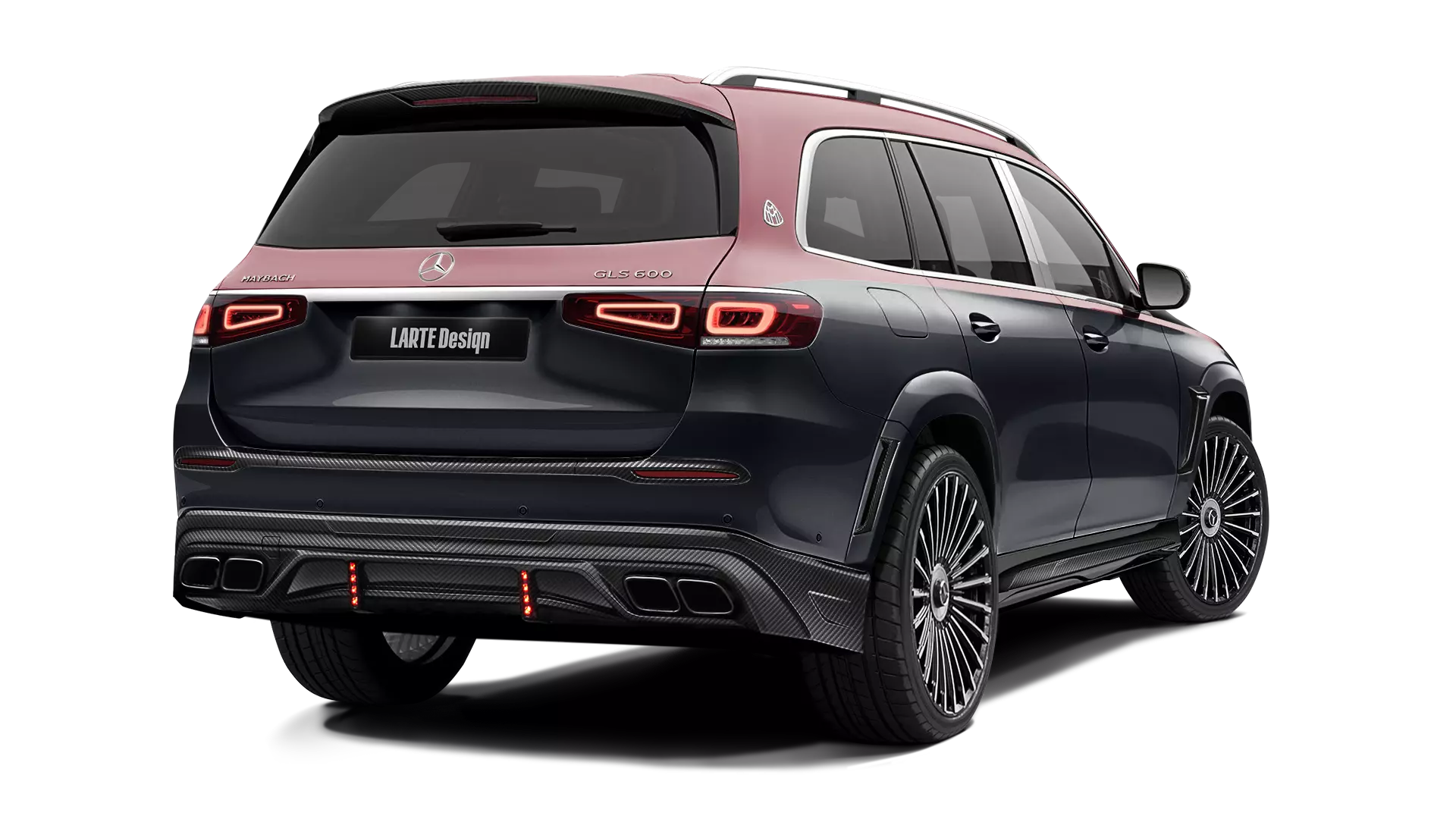 1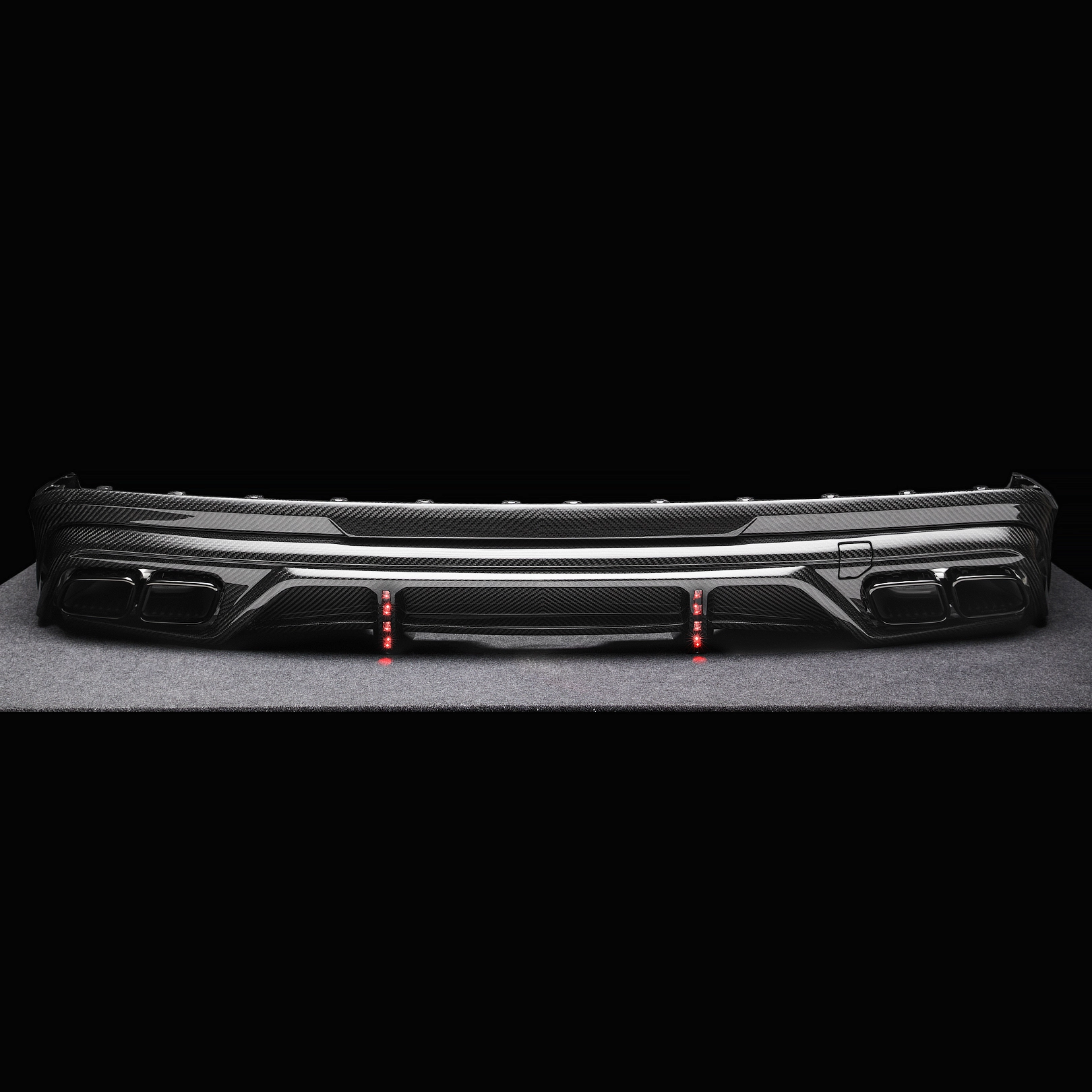 Powerfull rear bumper overlay Charisma for Mercedes Maybach GLS 600 X167 2019 - 2023
(GLS-LR1-002.01.C/63)
Rear bumper diffuser
2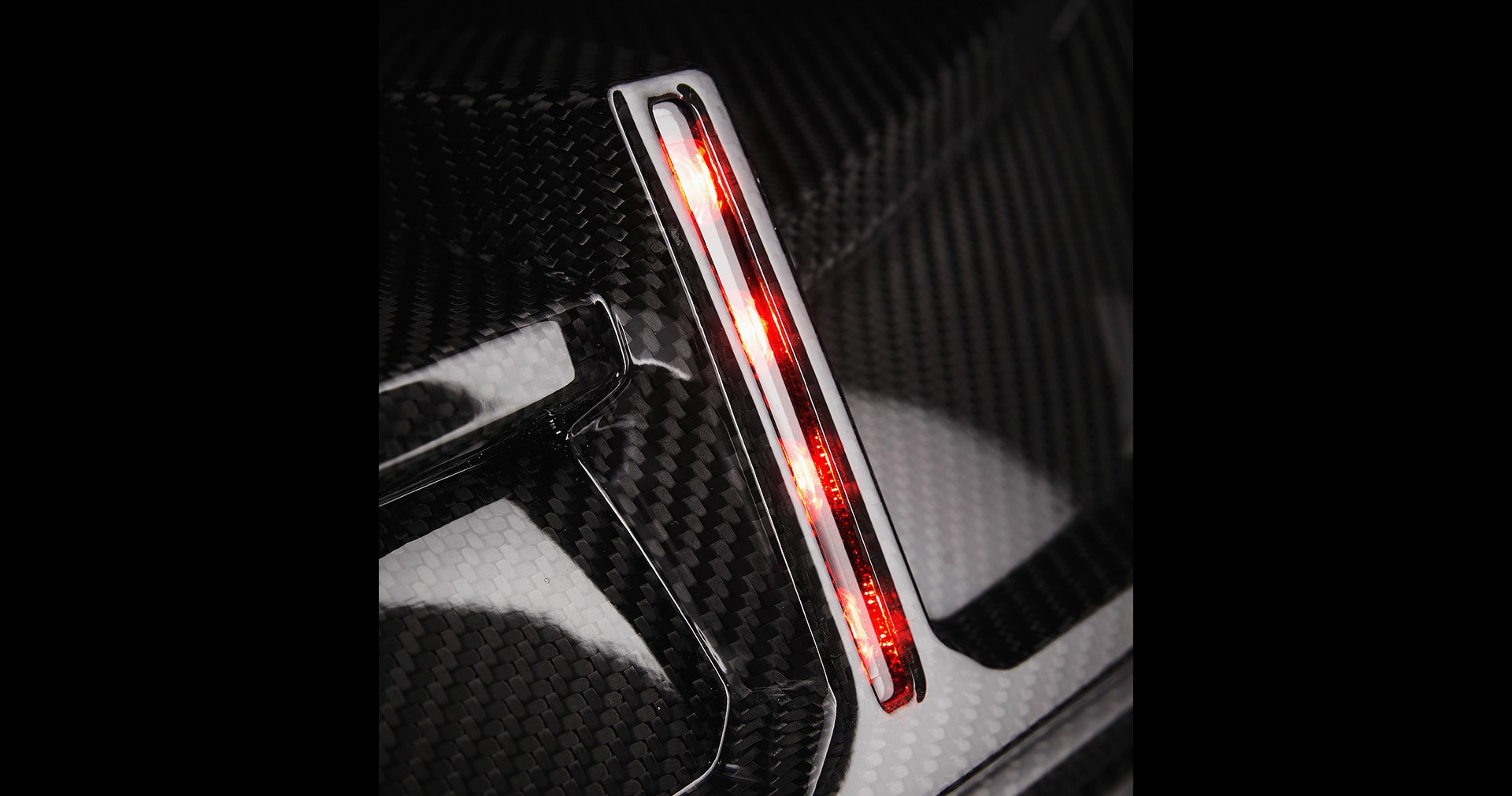 Additional double brake lights for Mercedes Maybach GLS 600 X167 2019 - 2023
(3572)
Brake light (2 pcs.)
3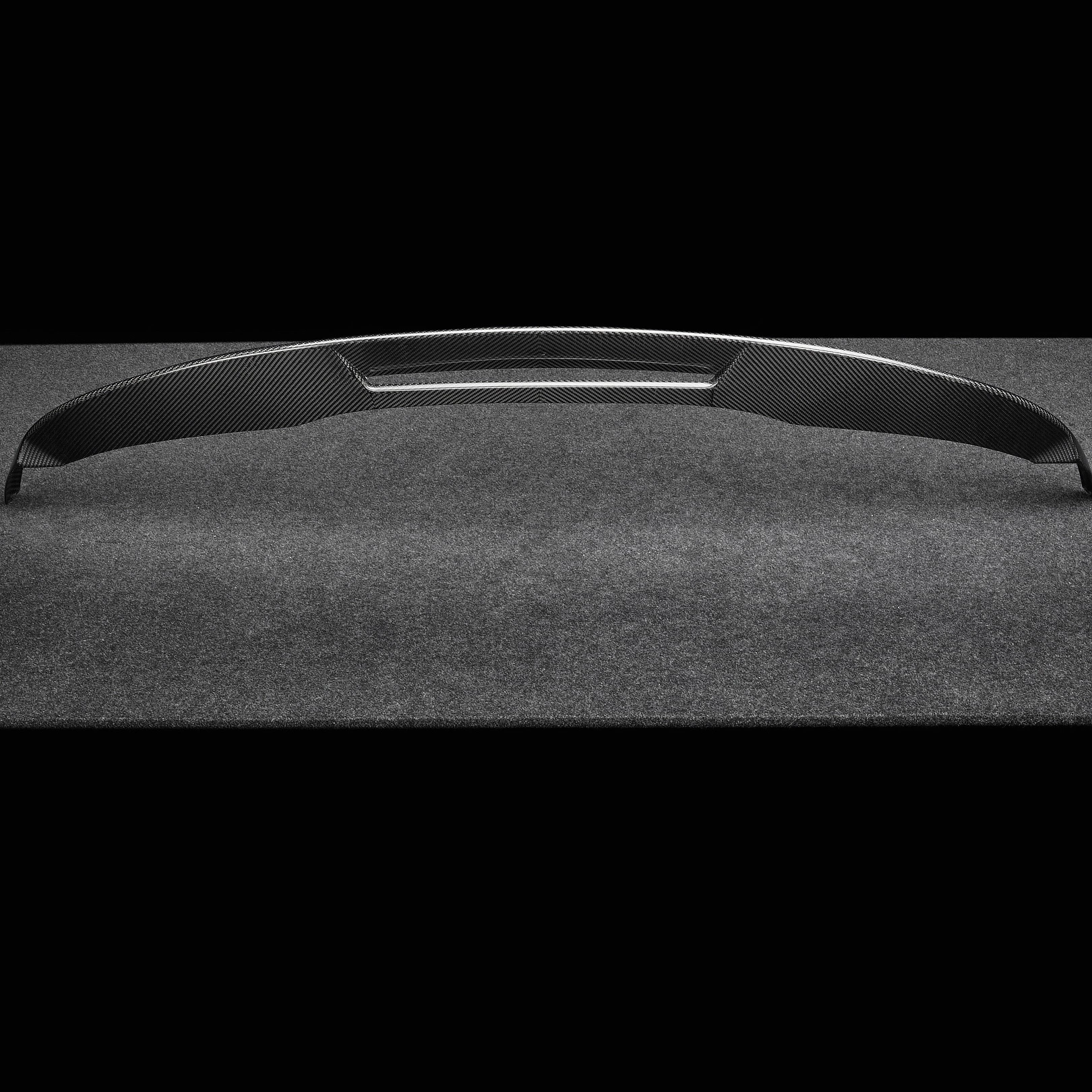 Sports roof spoiler Charisma for Mercedes Maybach GLS 600 X167 2019 - 2023
(GLS-LR2-005.00.C)
Roof spoiler
4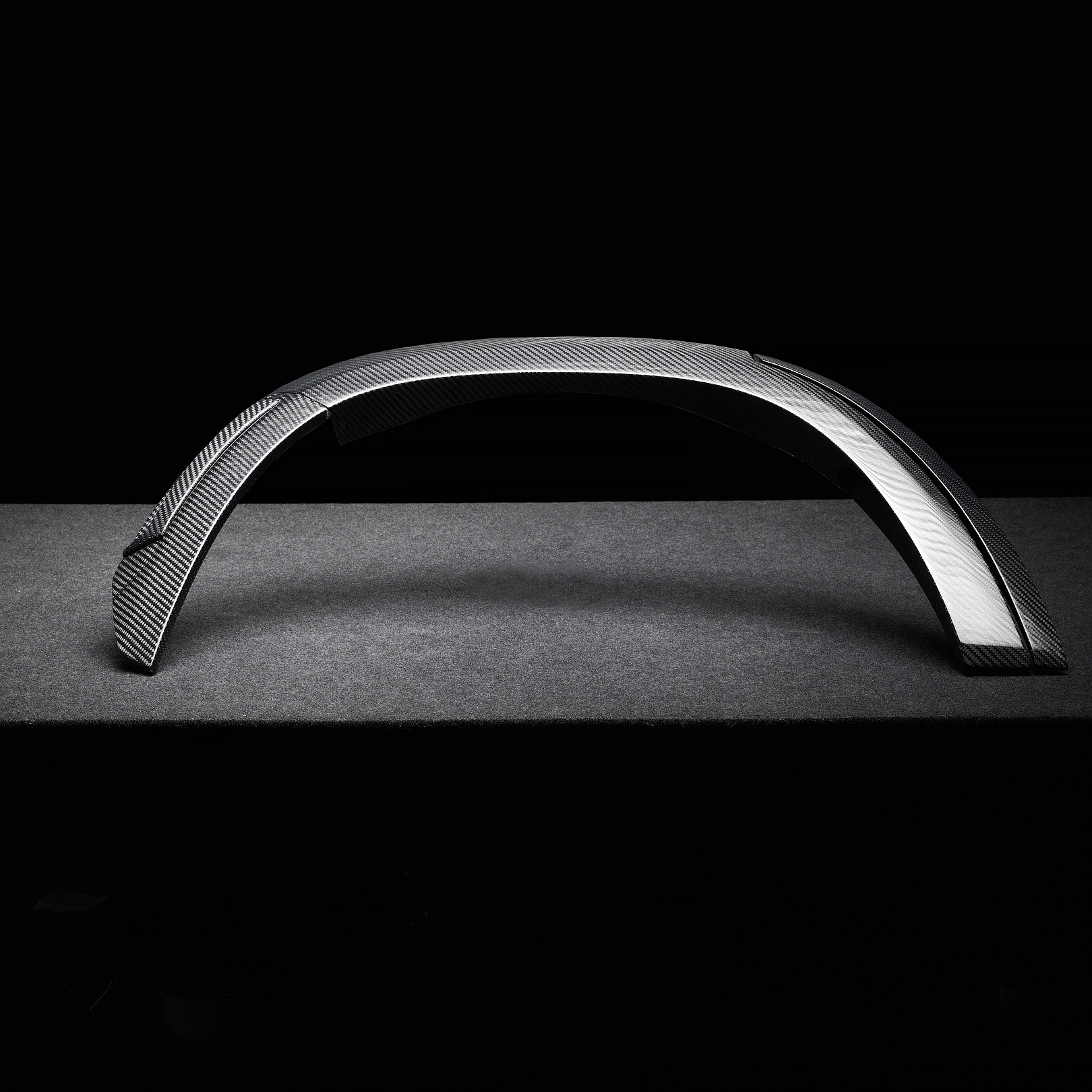 Rear arch extensions Charisma for Mercedes Maybach GLS 600 X167 2019 - 2023
(GLS-LR-006.01/02)
Fender arches rear
5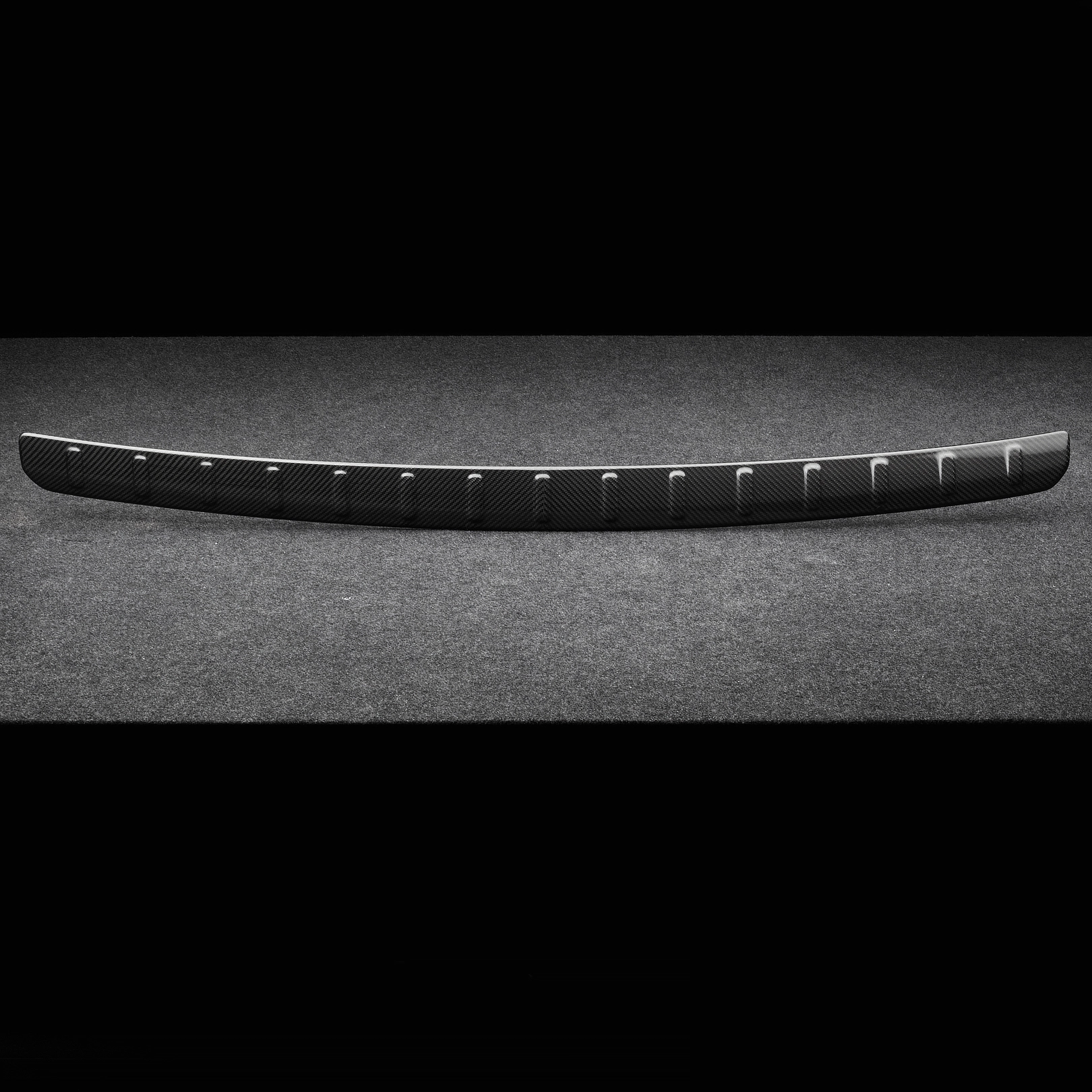 Antichrome trunk overlay for Mercedes Maybach GLS 600 X167 2019 - 2023
(GLS-LR2-002.00.C)
Rear bumper overlay
6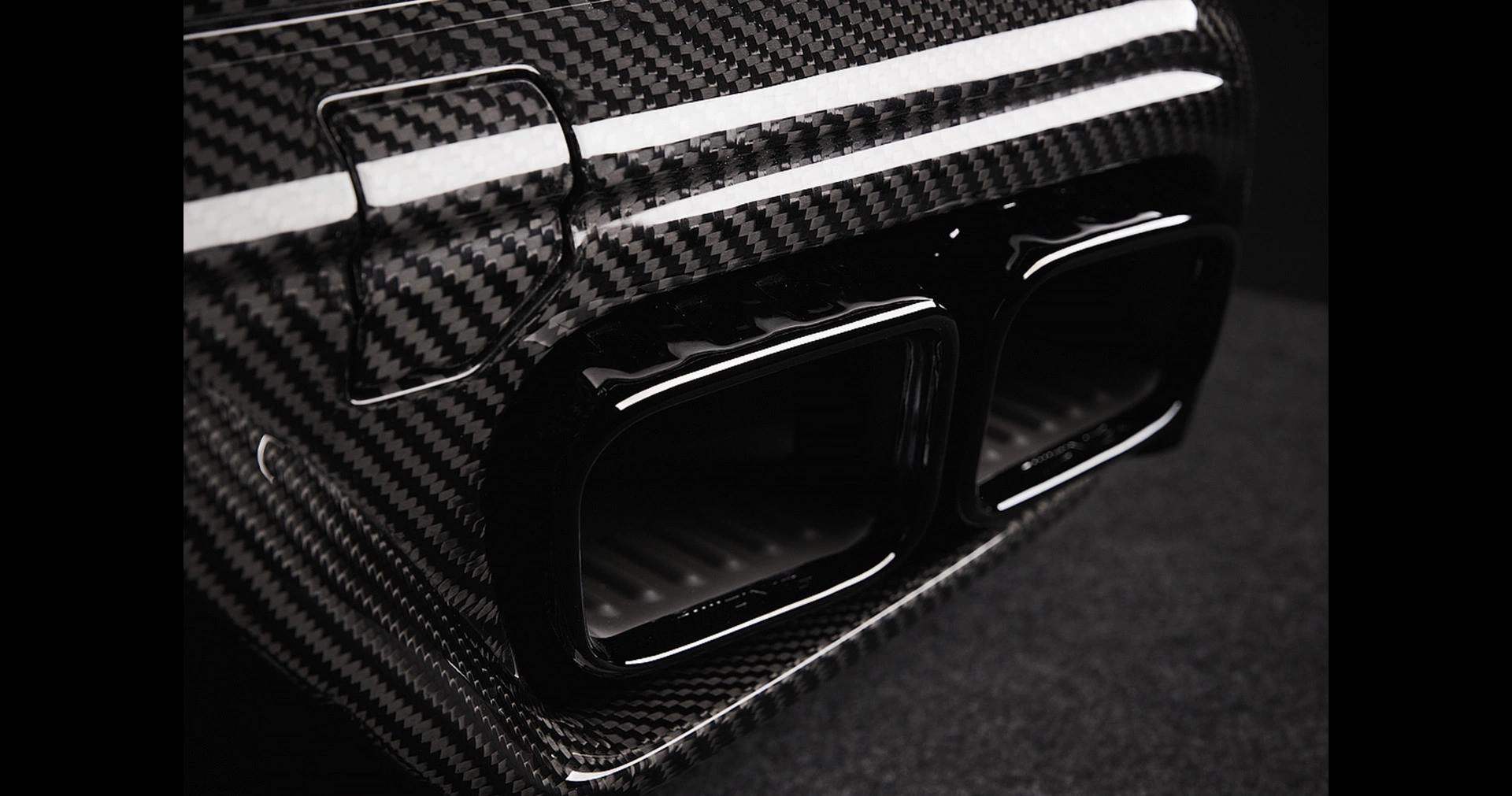 Original AMG 63 muffler tips for for Mercedes Maybach GLS 600 X167 2019 - 2023
Tailpipe tips AMG 63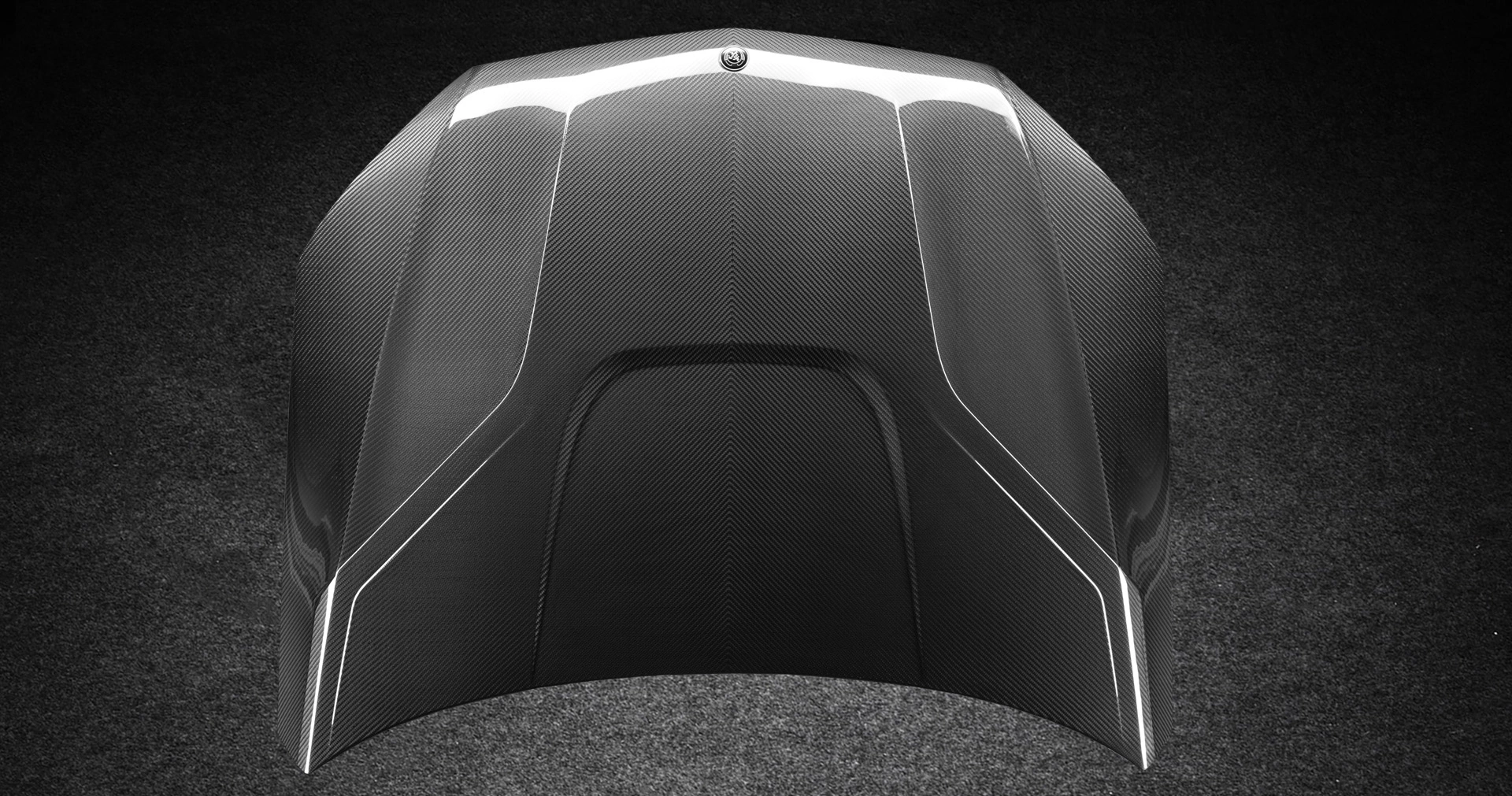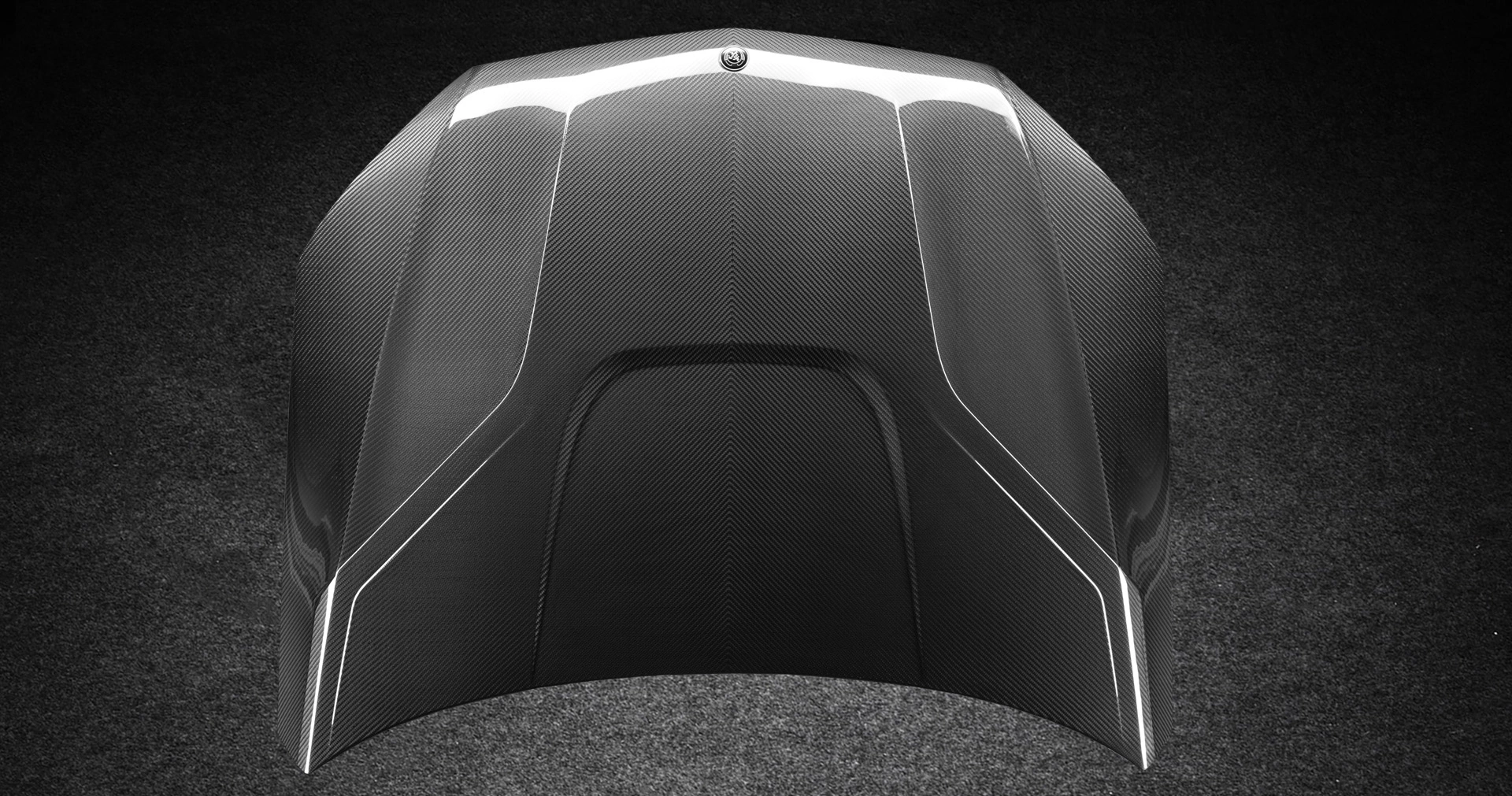 Hood
Exclusive bonnet Charisma for Mercedes Maybach GLS 600 X167 2019 - 2023
(GLS-LR-010.00C)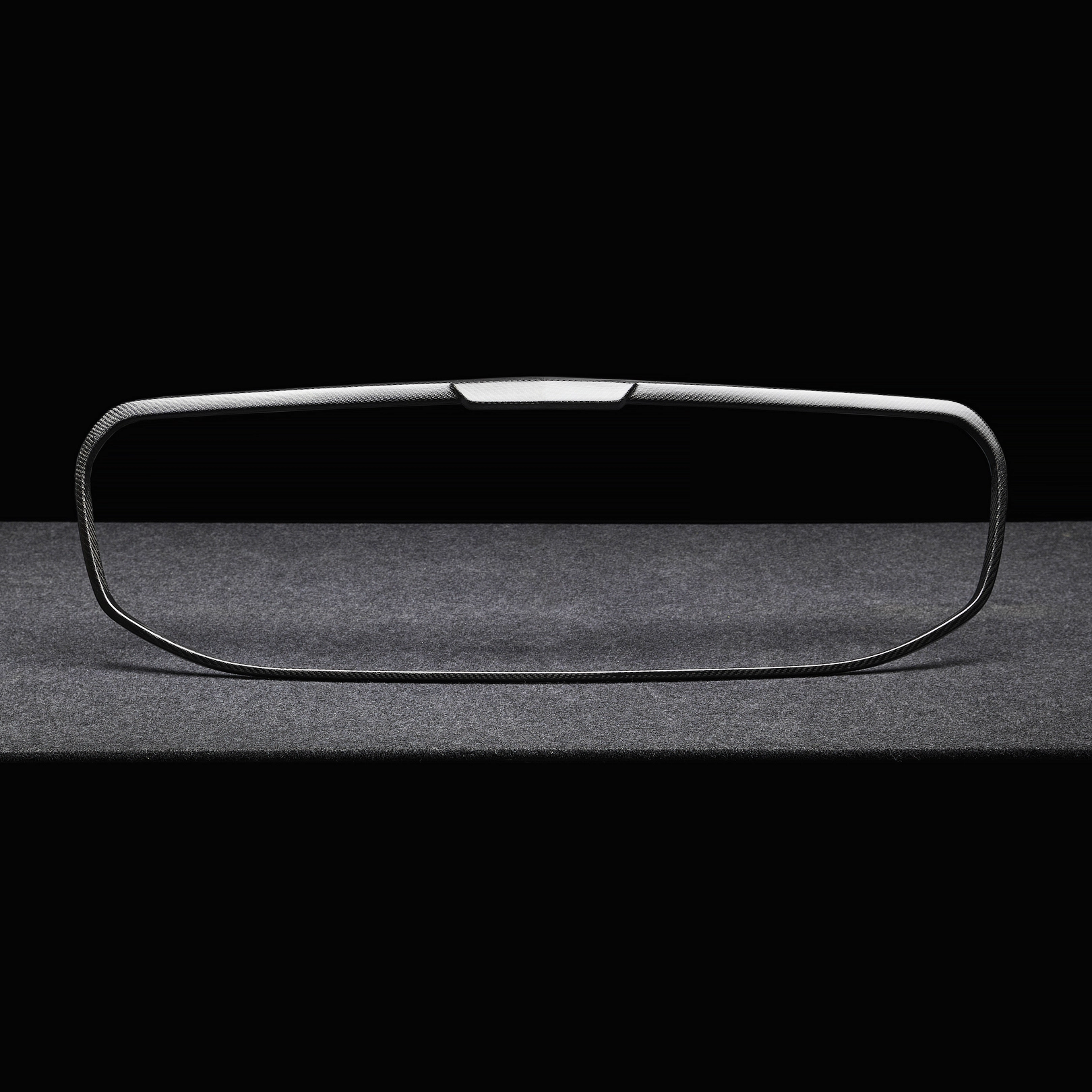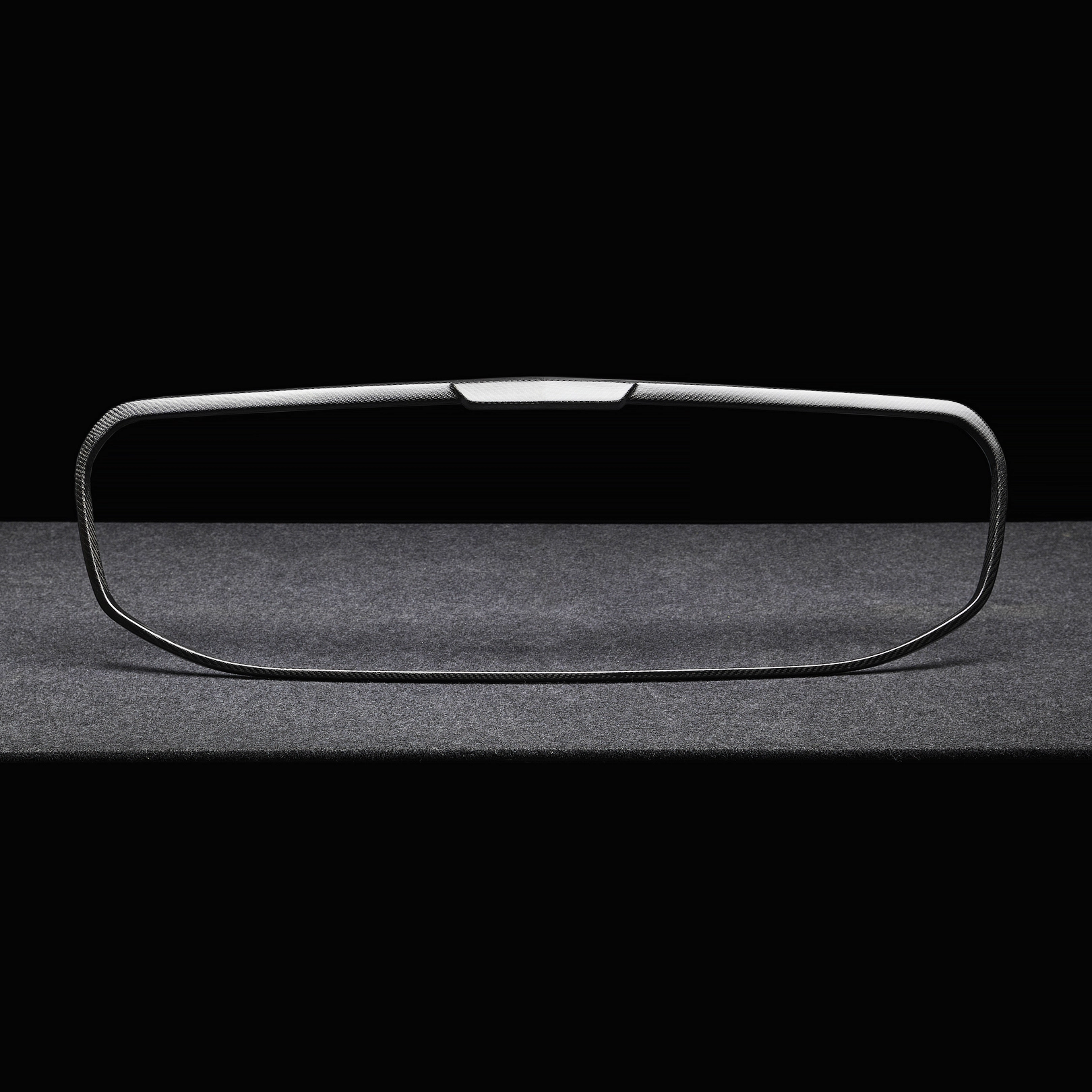 Grille trim
Antichrome grille trim Charisma for Mercedes Maybach GLS 600 X167 2019 - 2023
(GLS-LR1-004.00.C)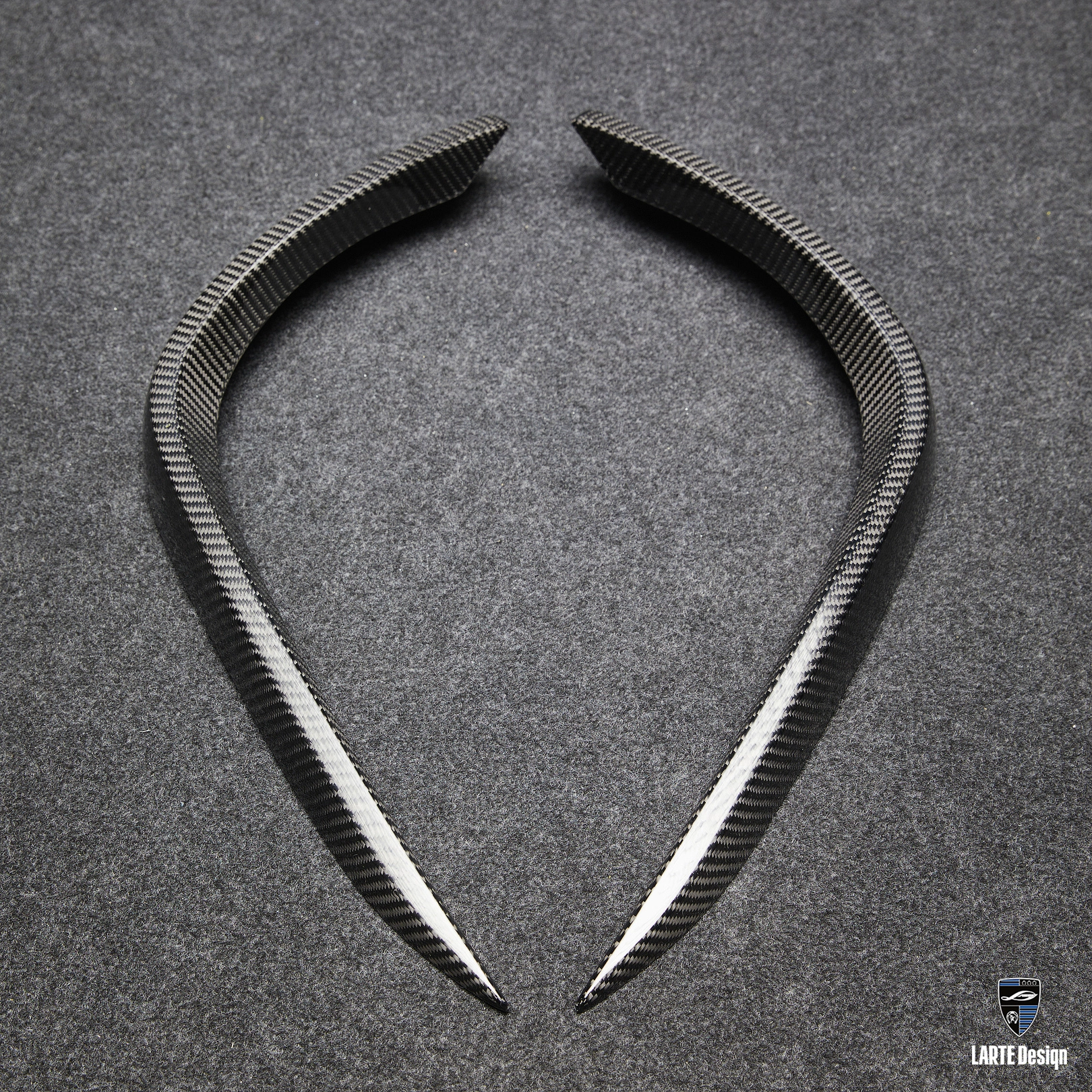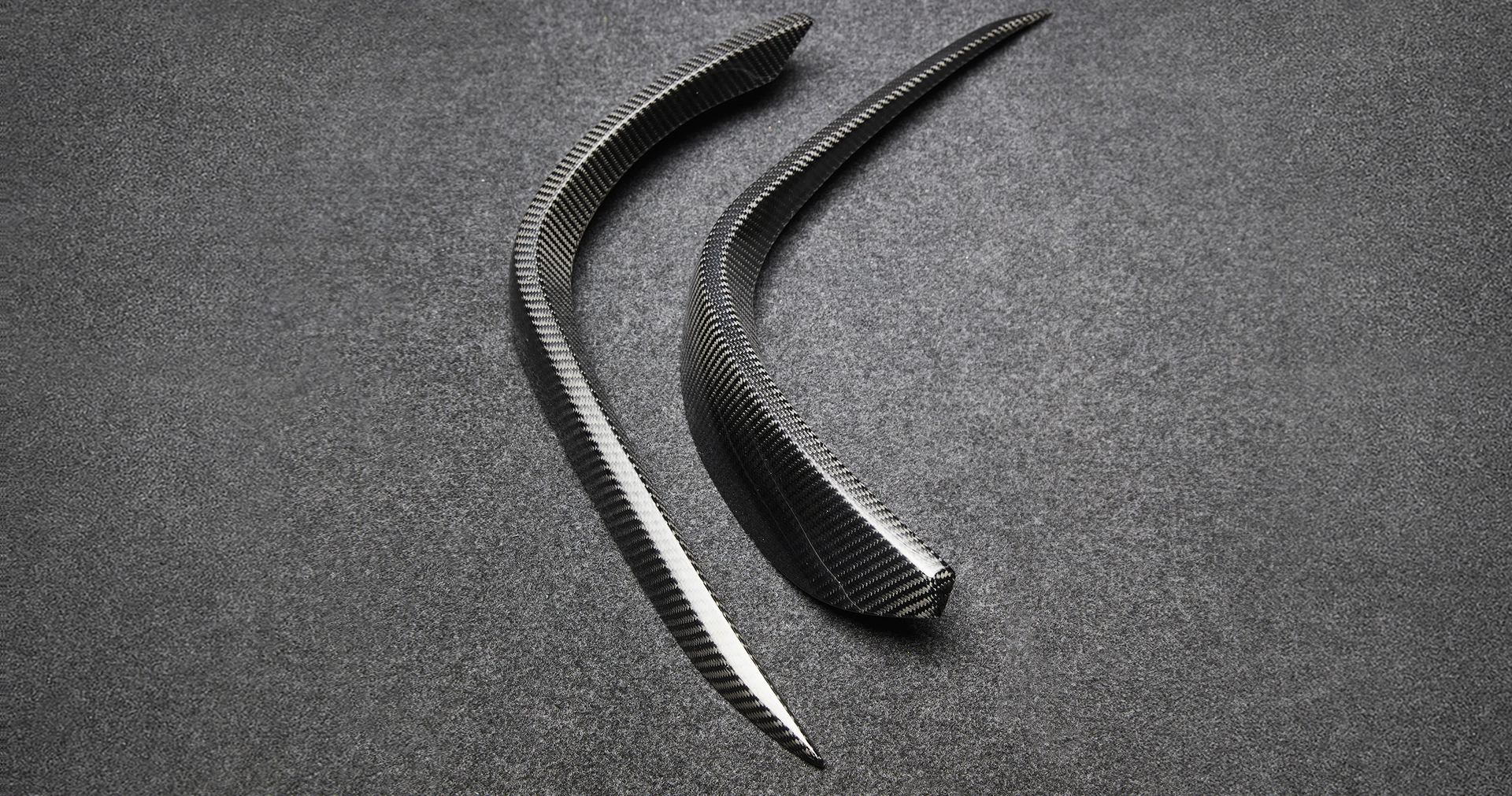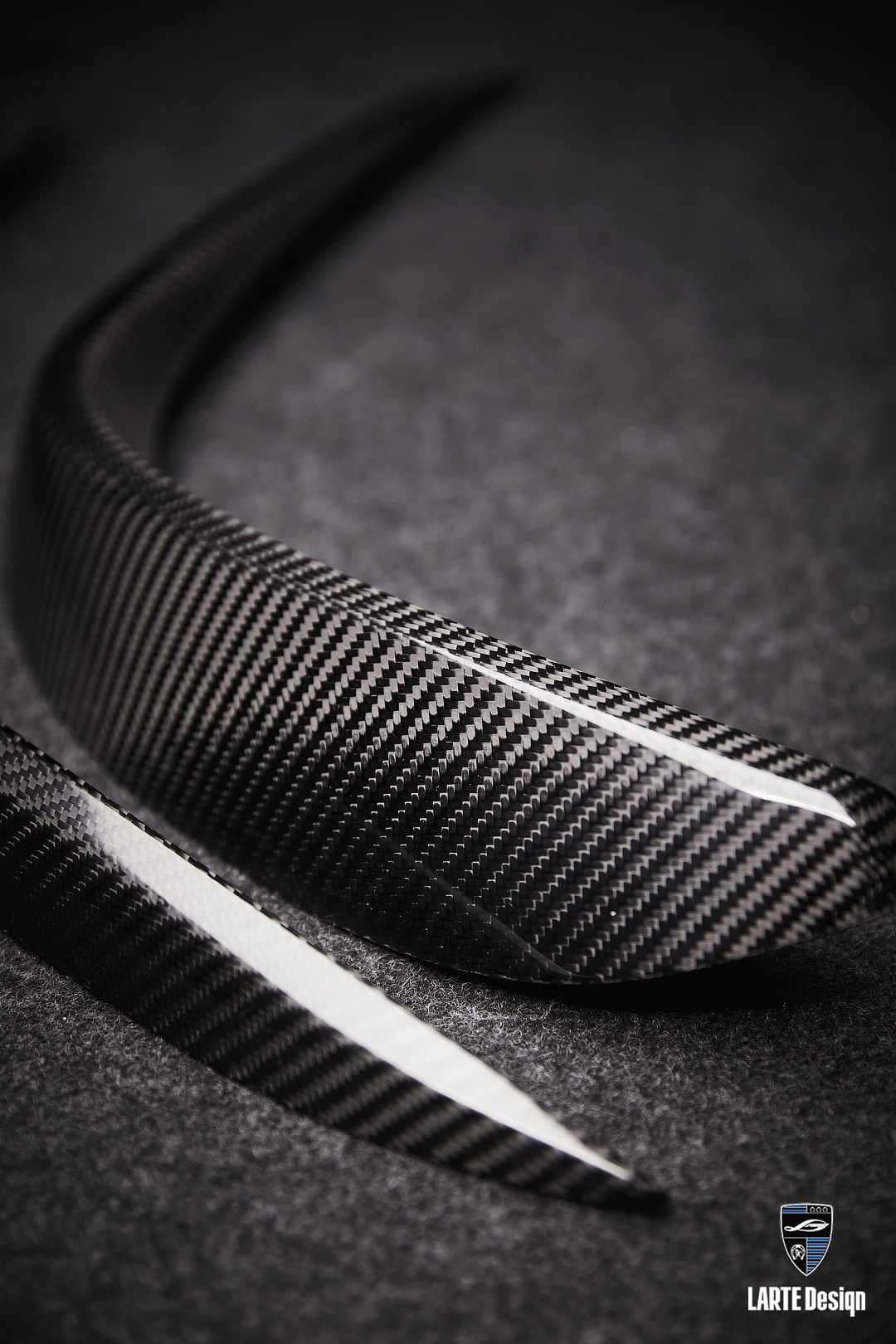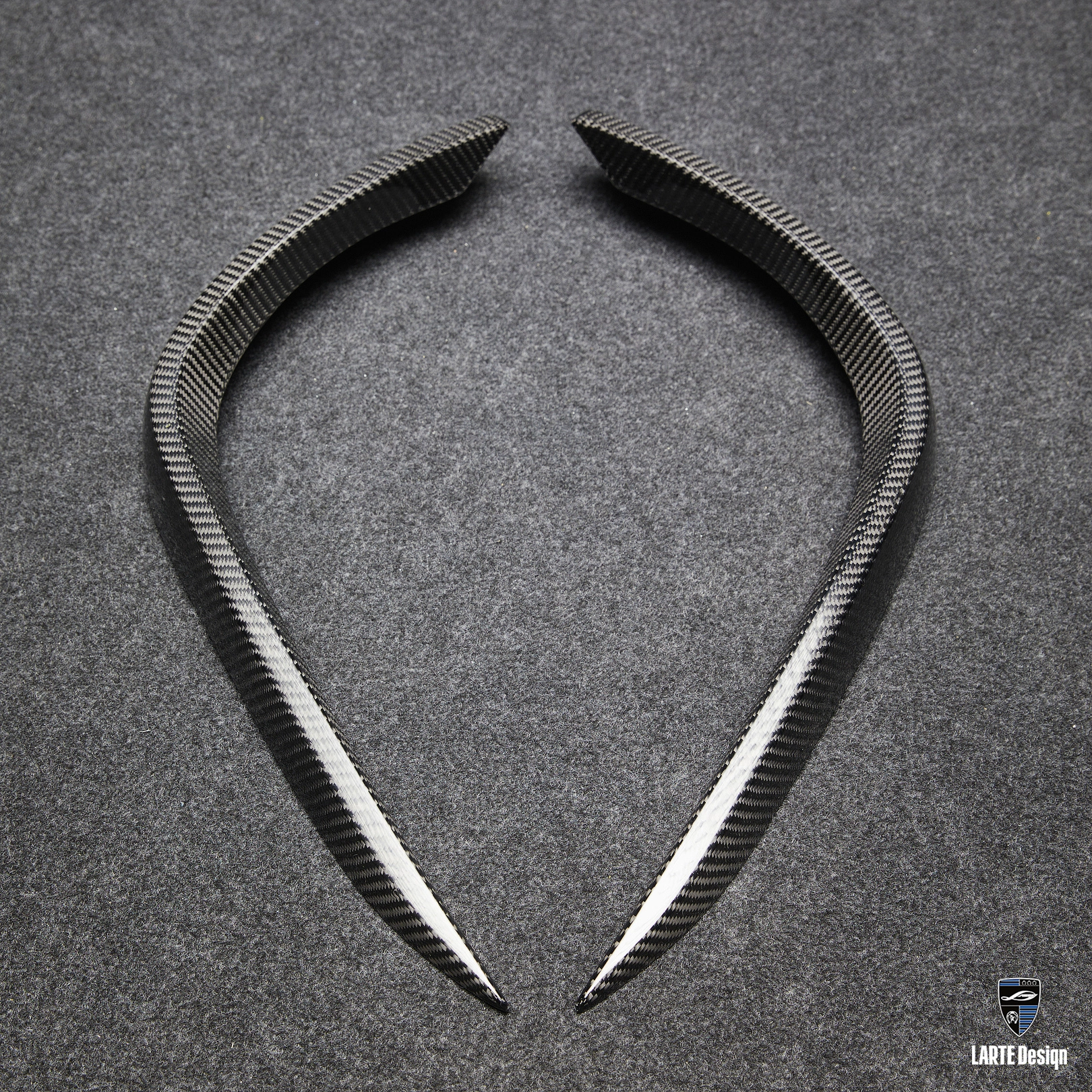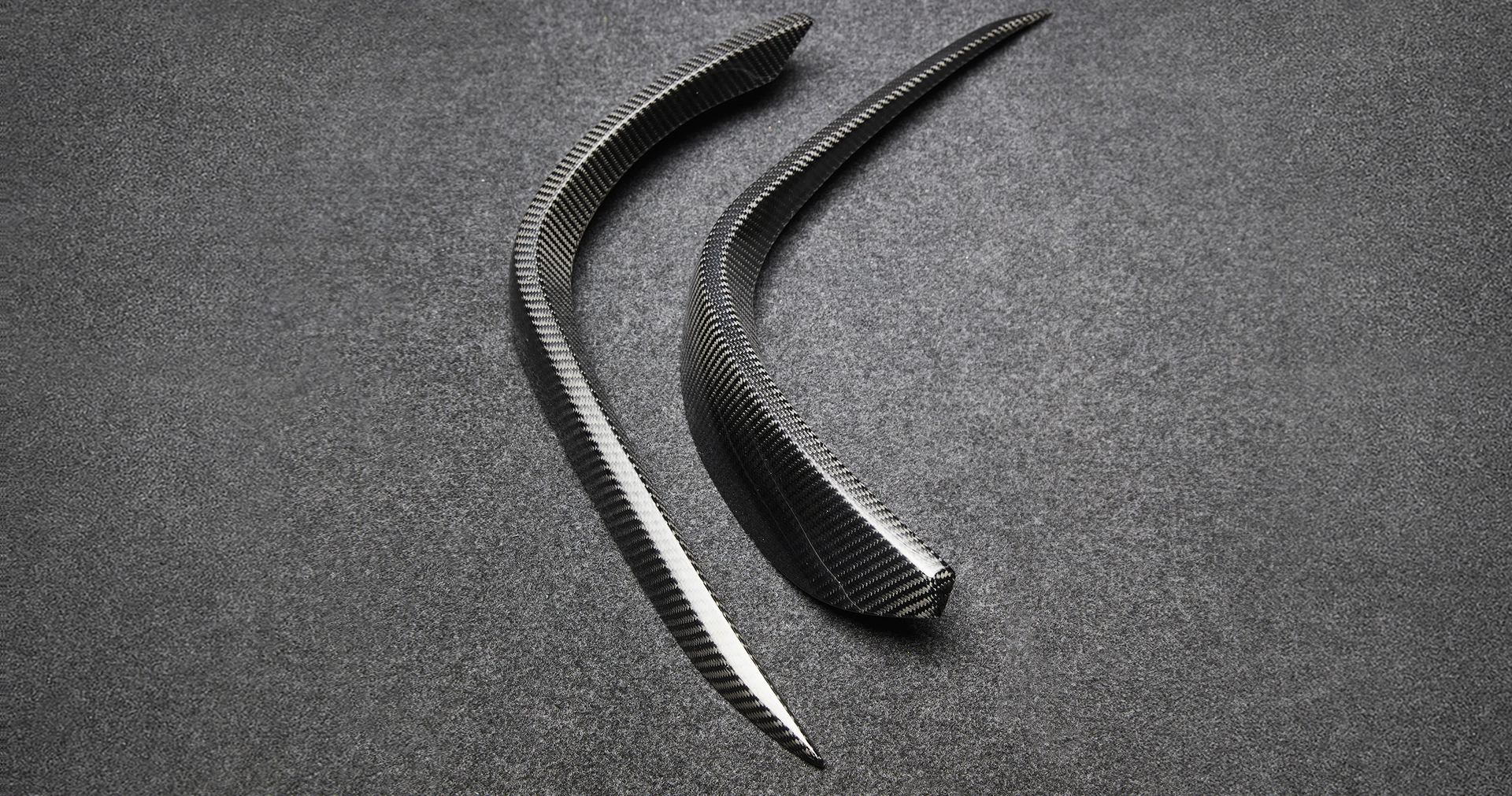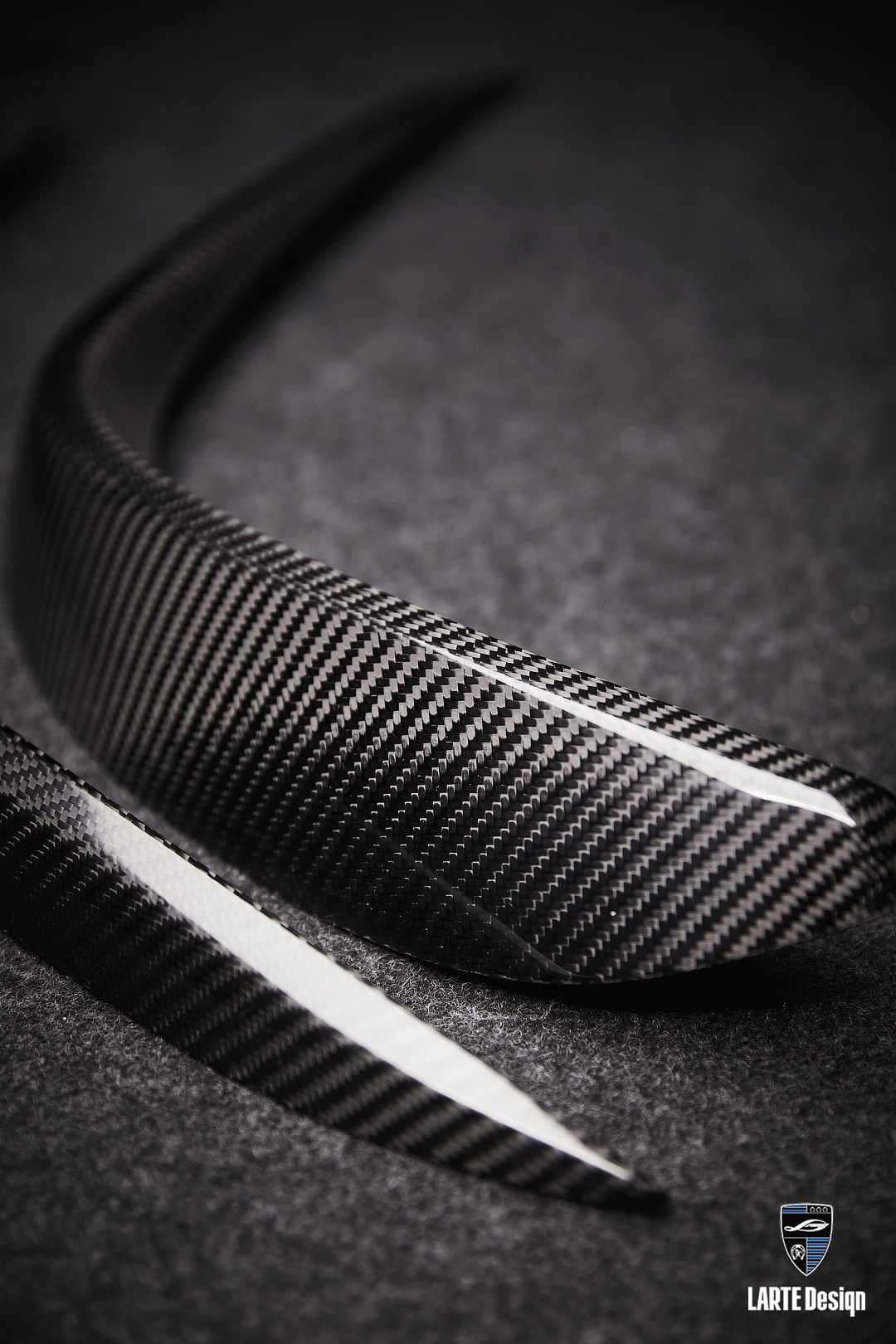 Front bumper insert
Design front bumper trims Charisma for Mercedes Maybach GLS 600 X167 2019 - 2023
(GLS-LR1-001.02.C)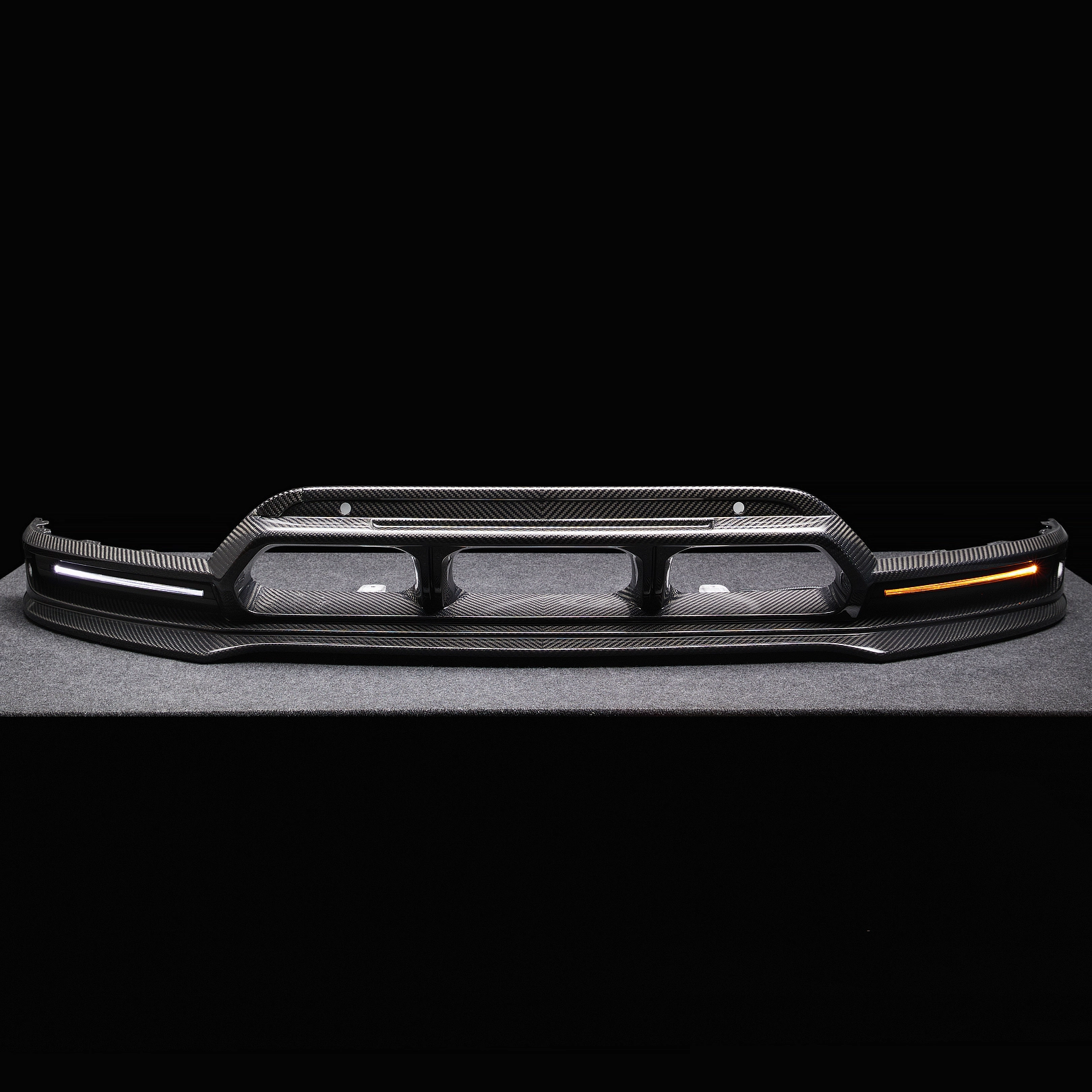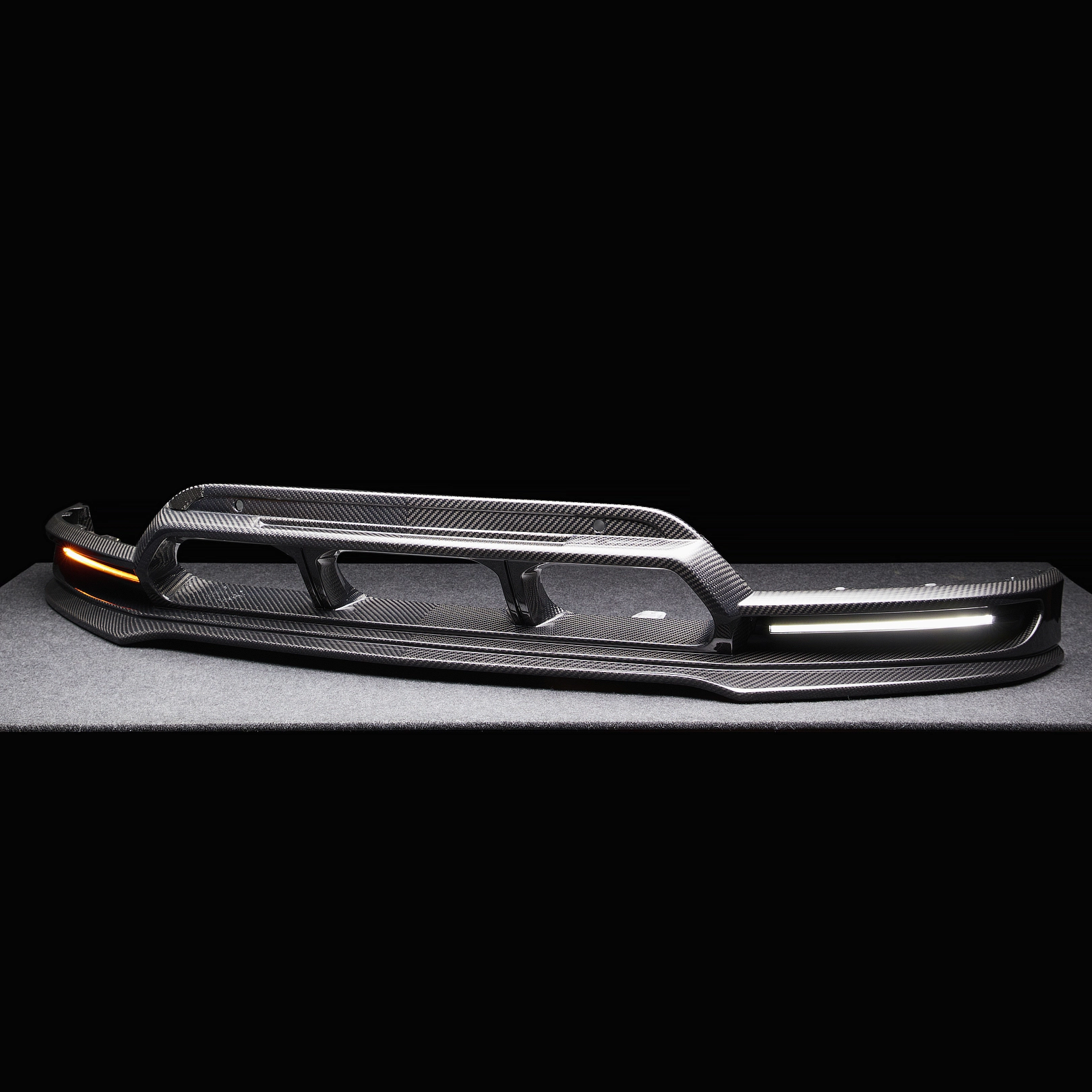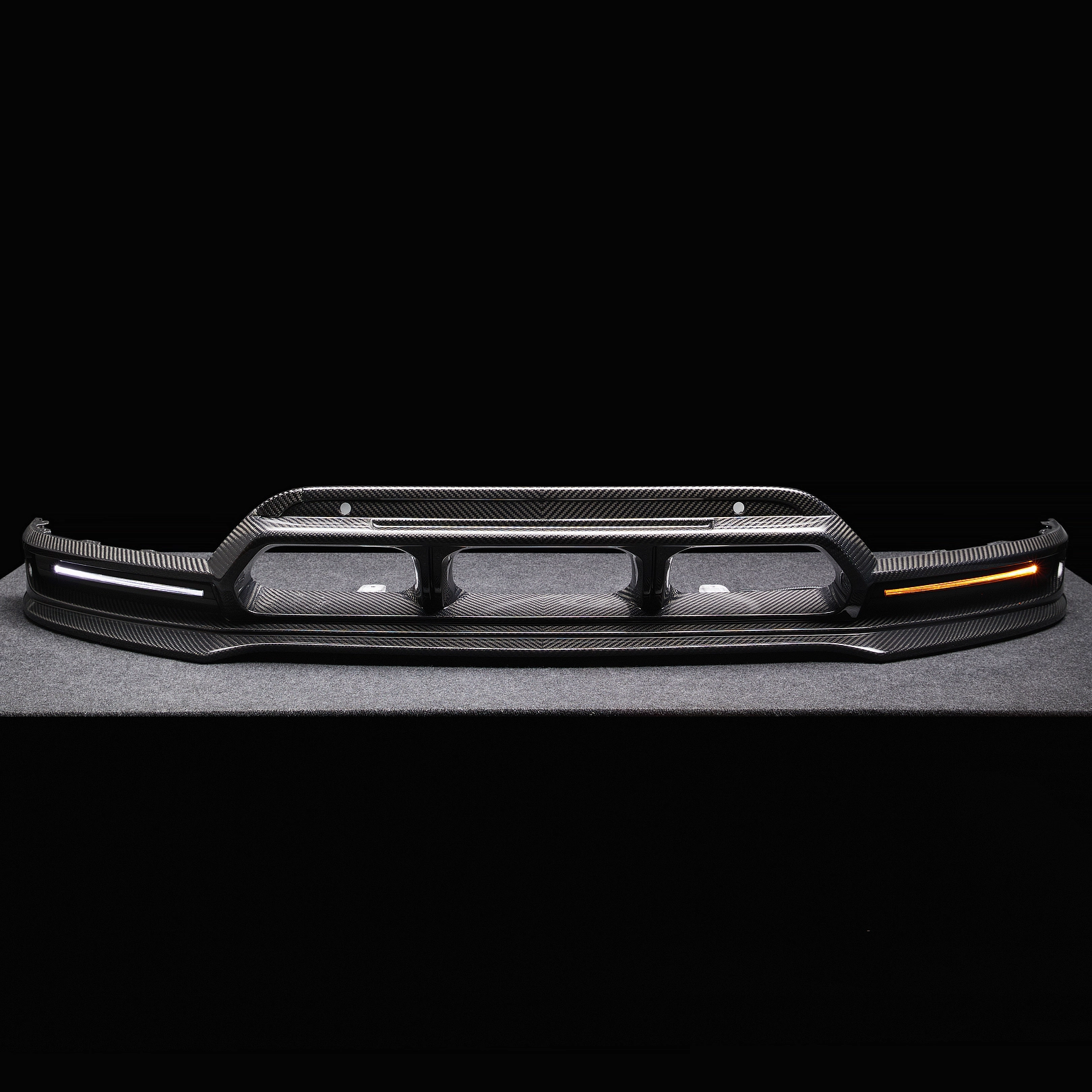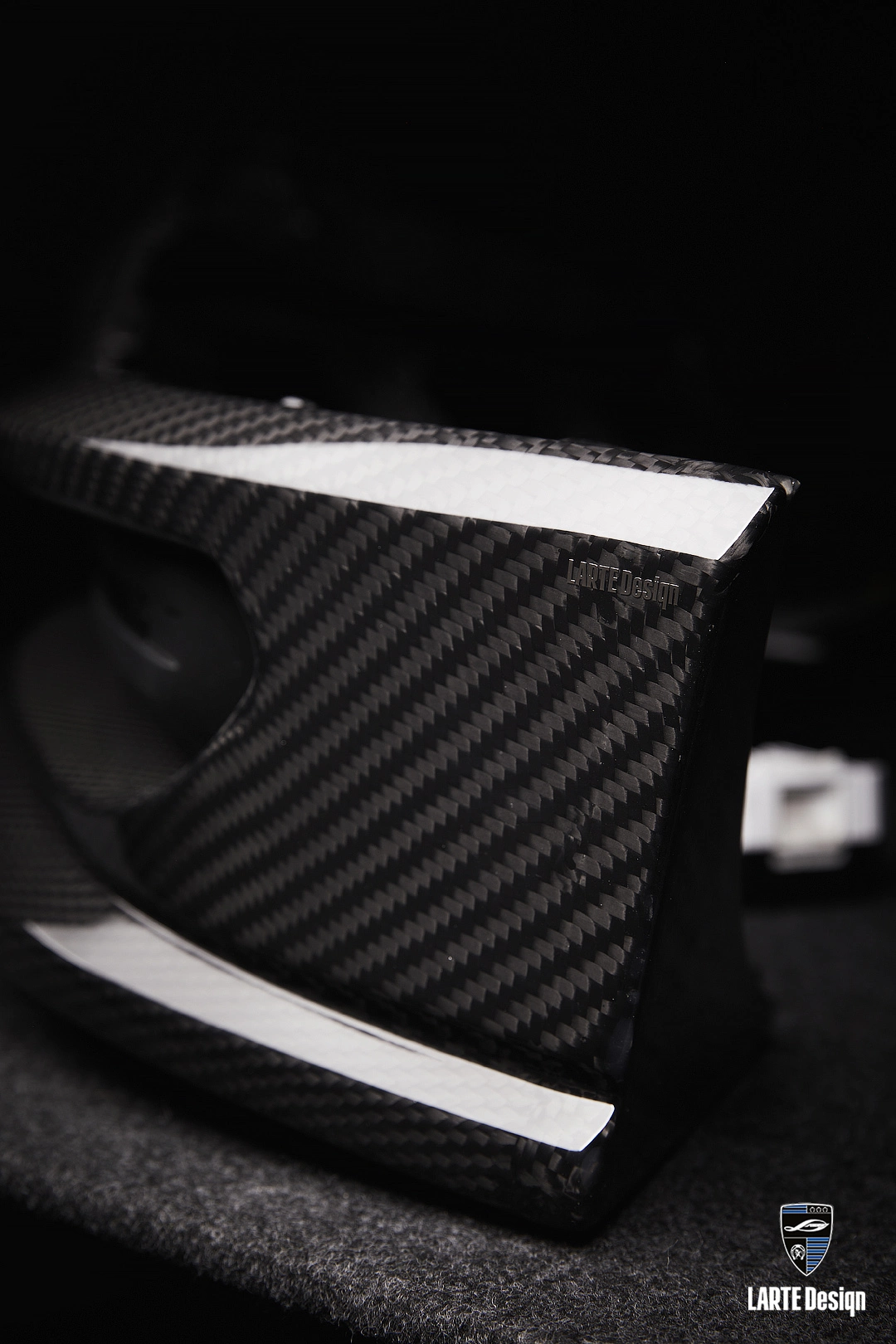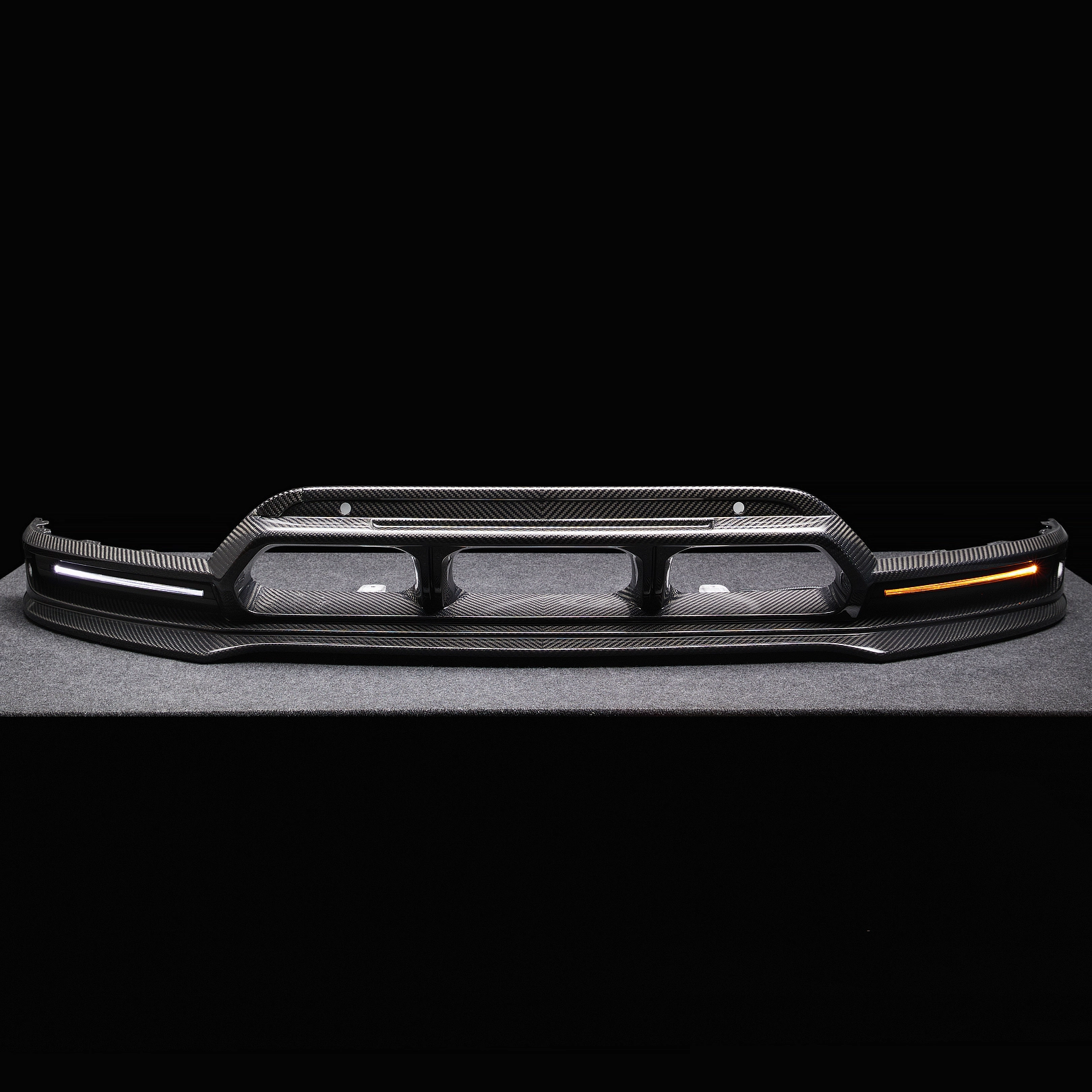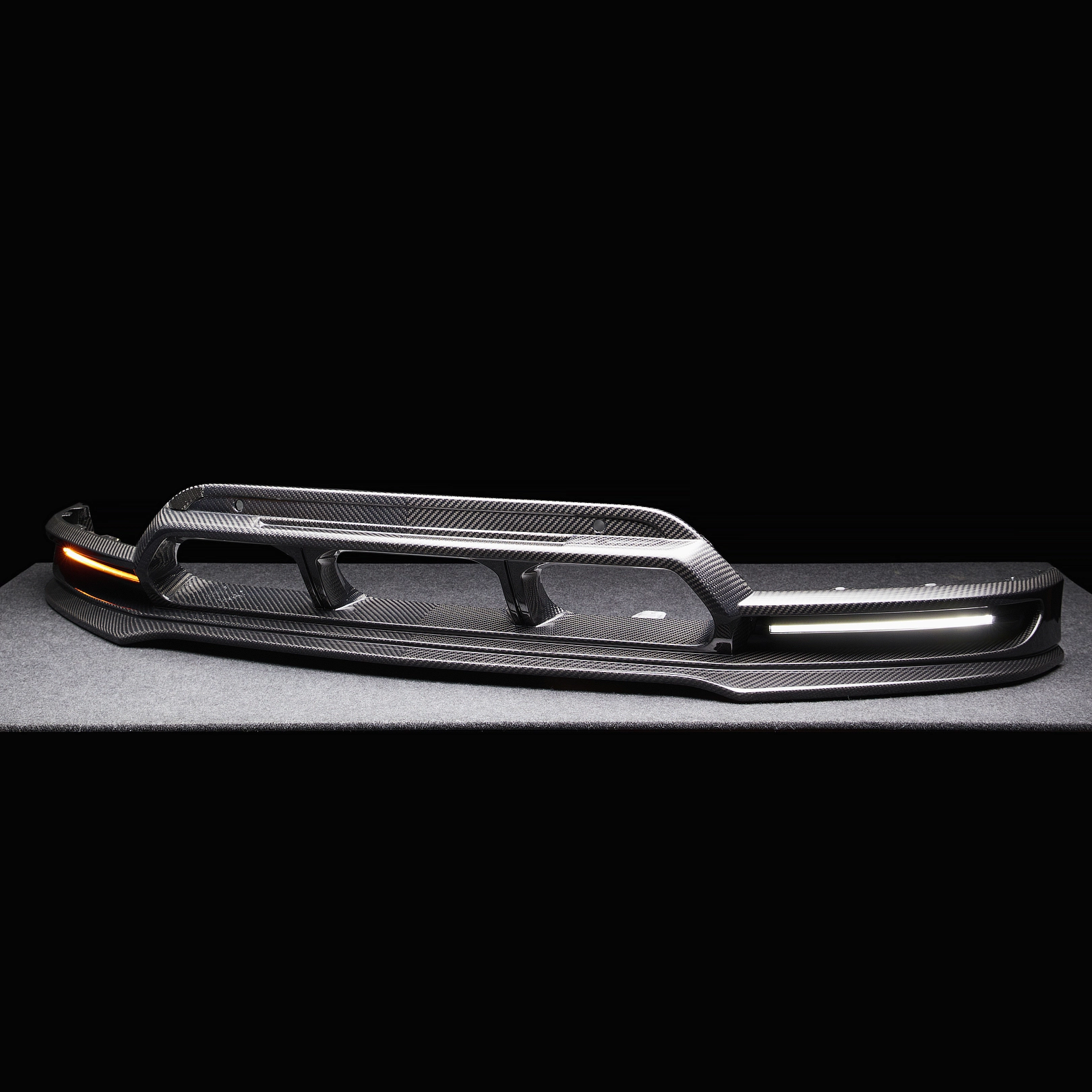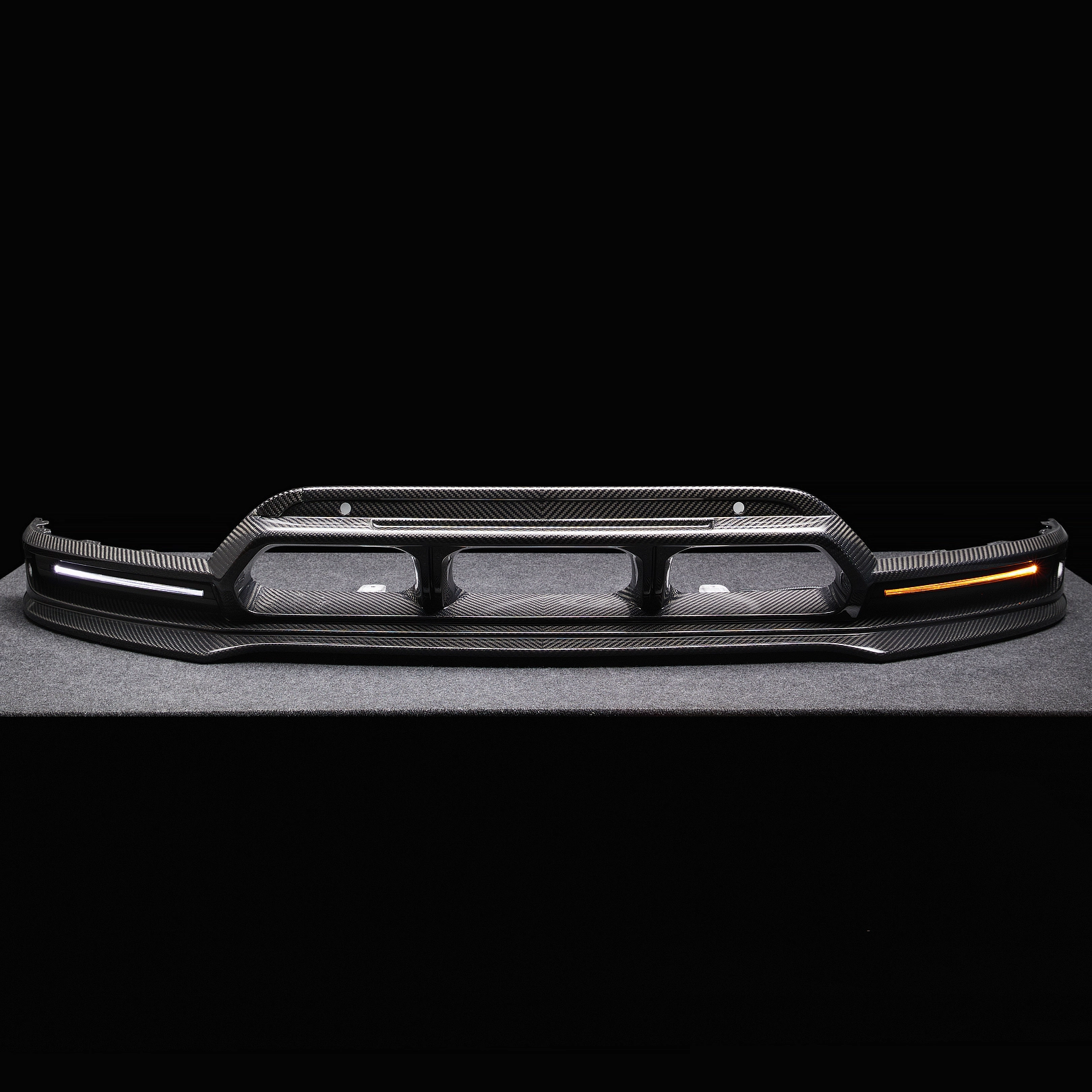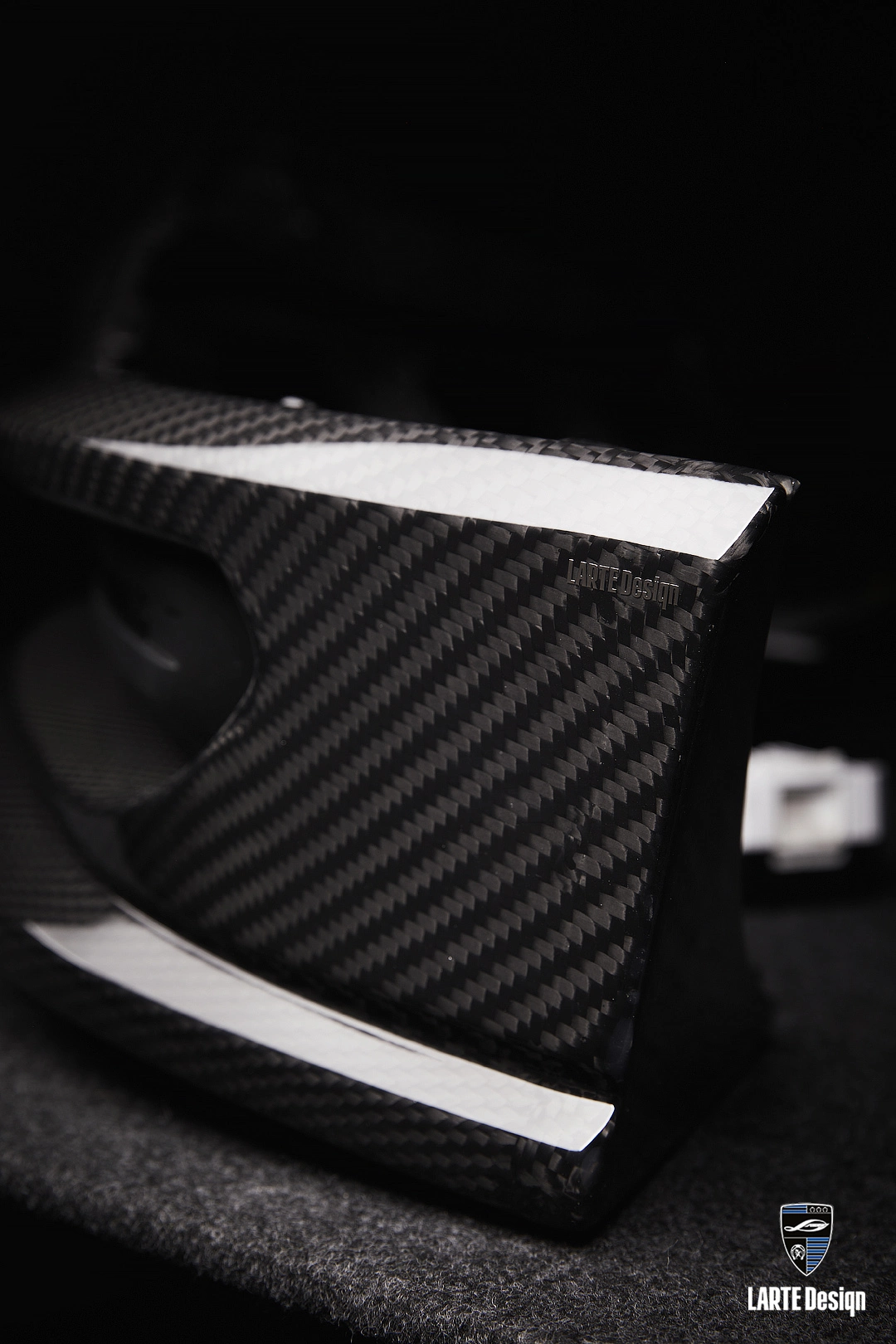 Front bumper overlay
Dynamic front lip Charisma for Mercedes Maybach GLS 600 X167 2019 - 2023
(GLS-LR1-001.01.C)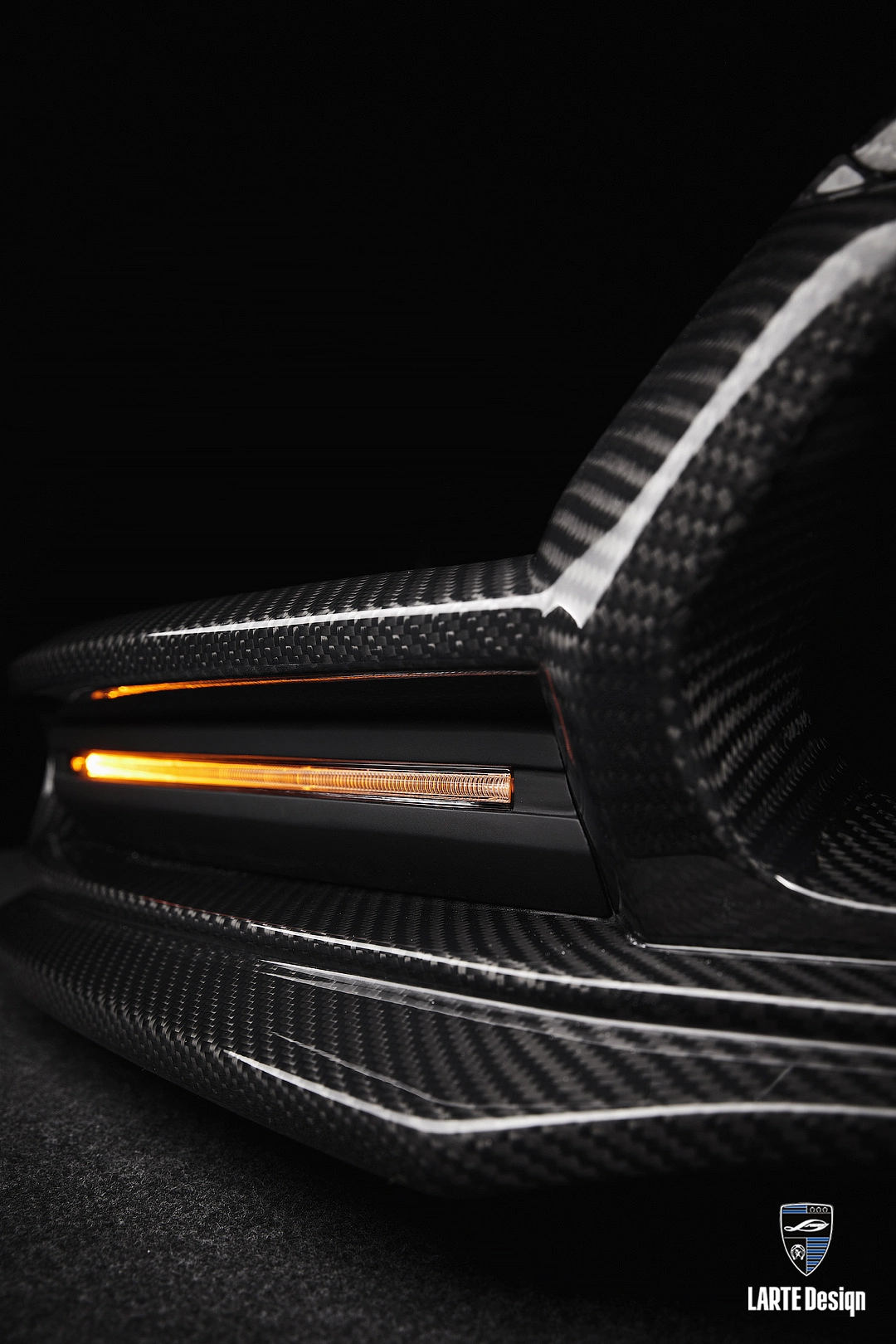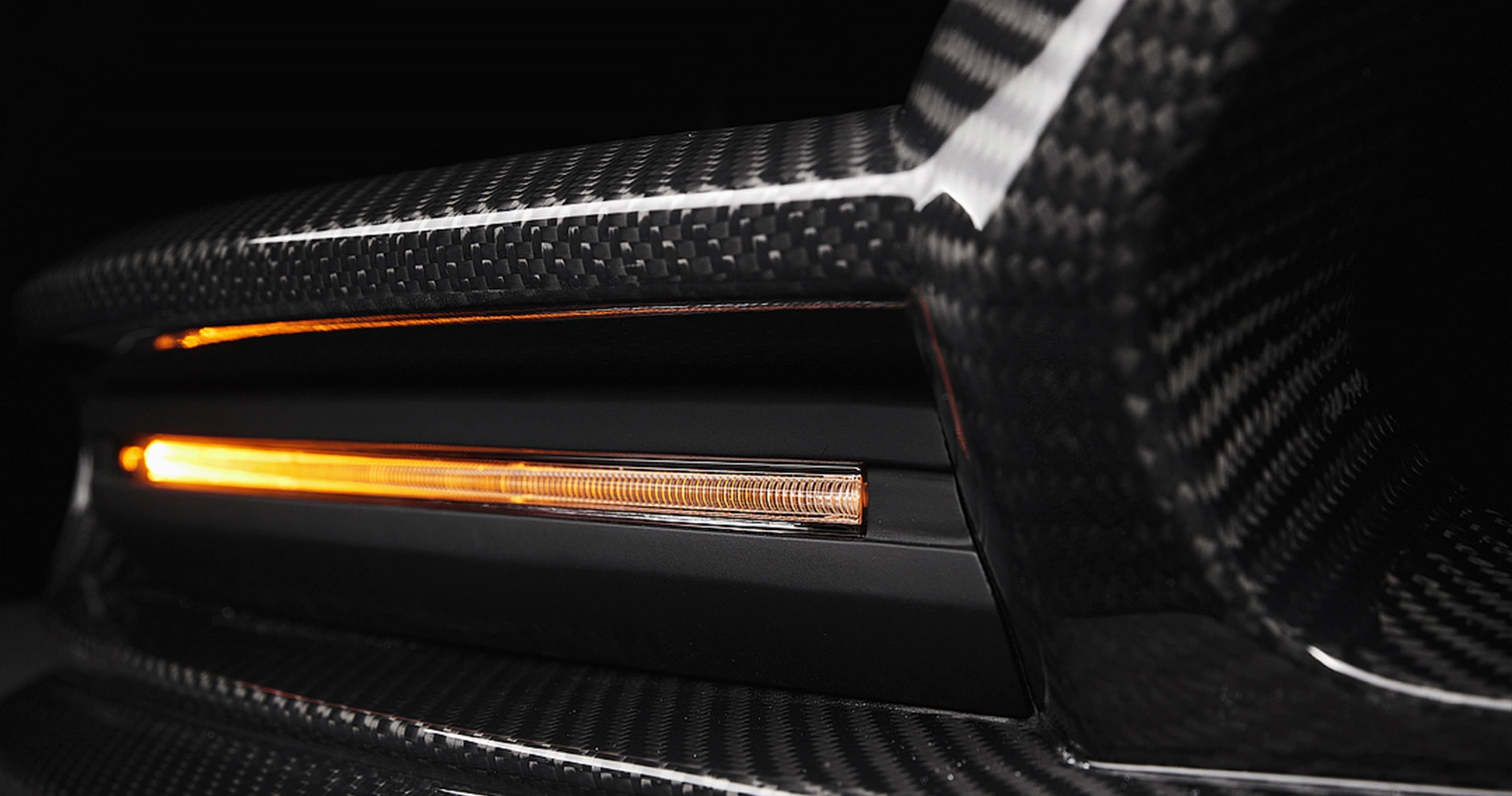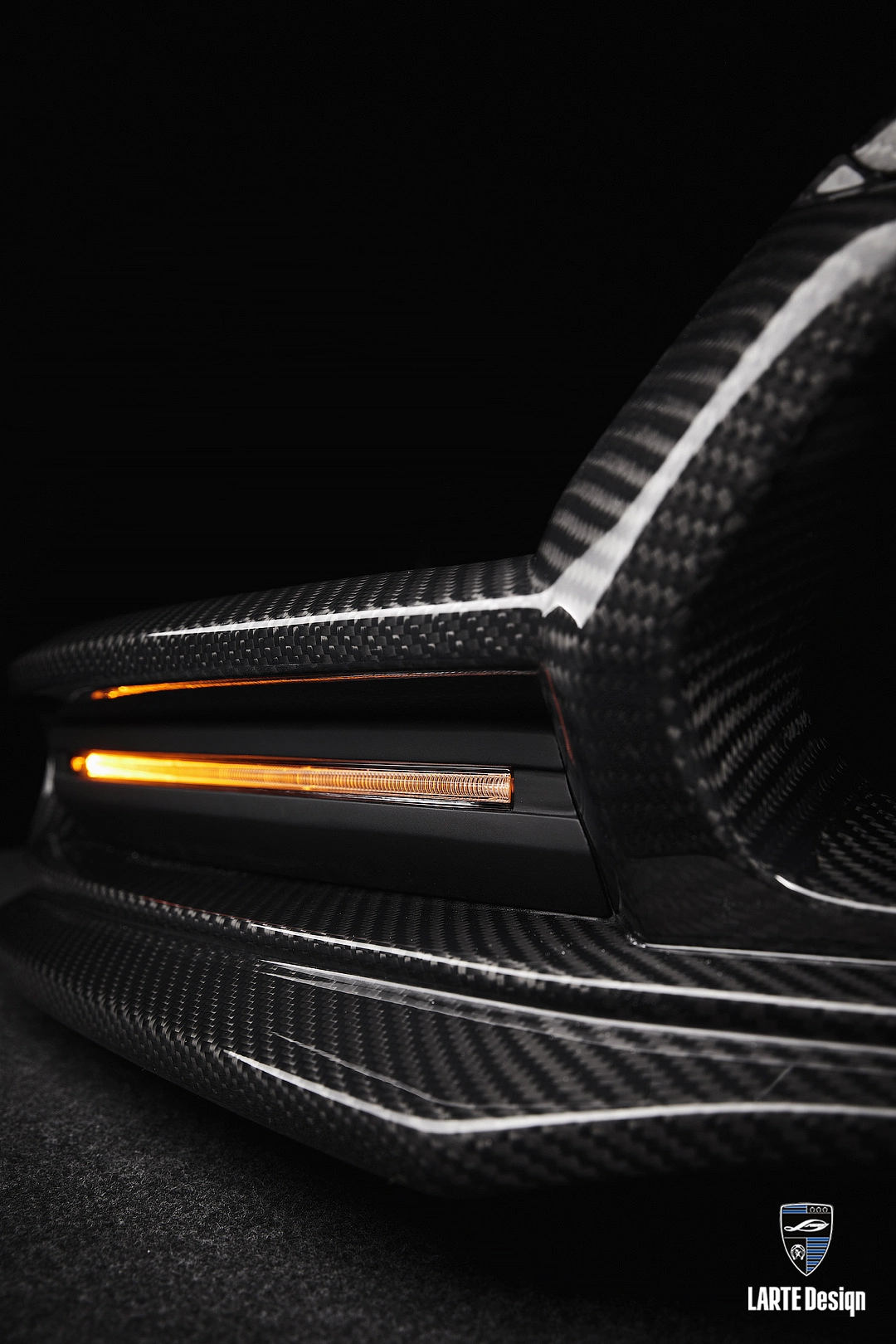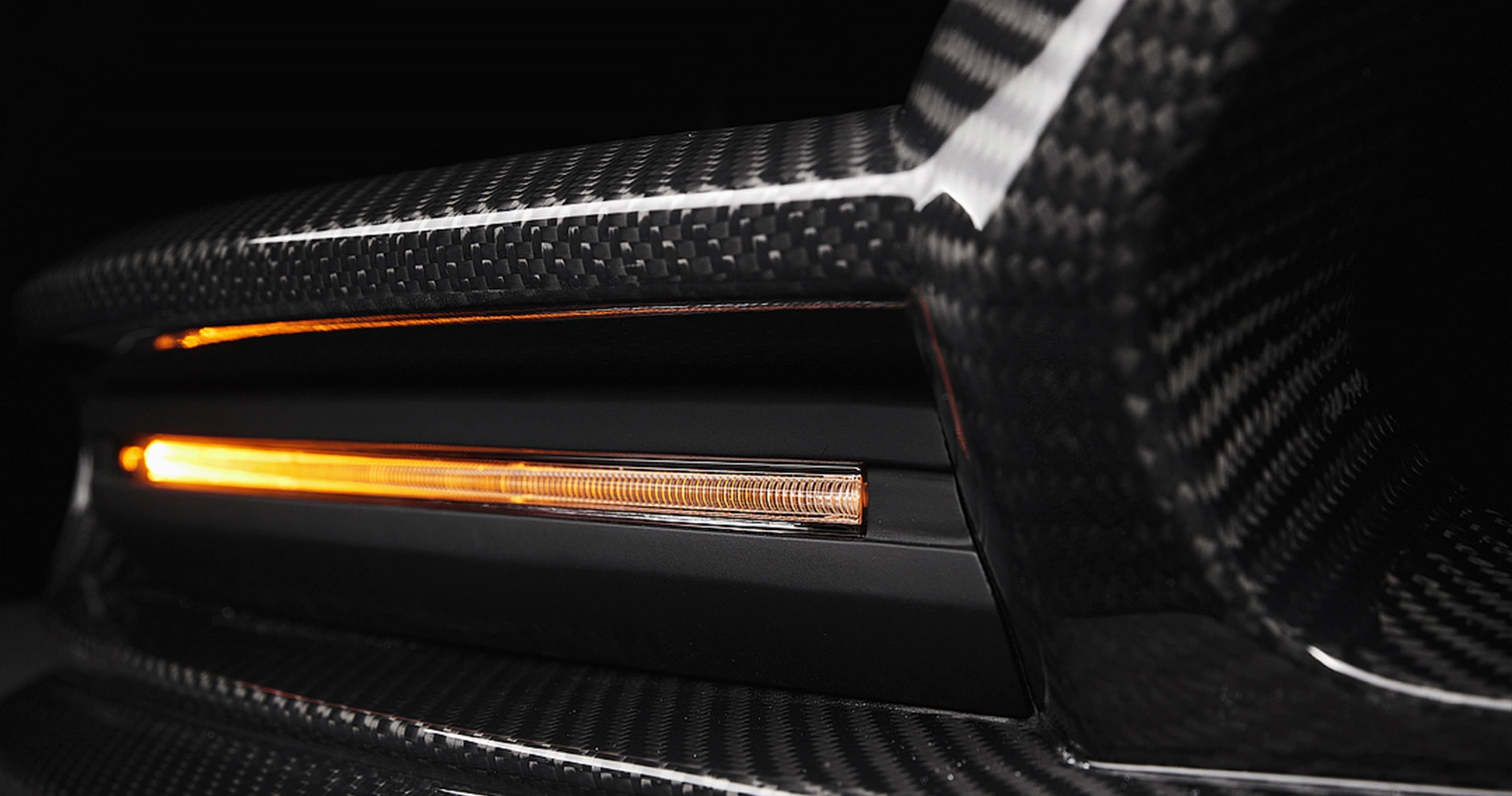 LED daytime running lights with the turn signal light
LED panel in the front bumper Charisma for Mercedes Maybach GLS 600 X167 2019 - 2023
(4258)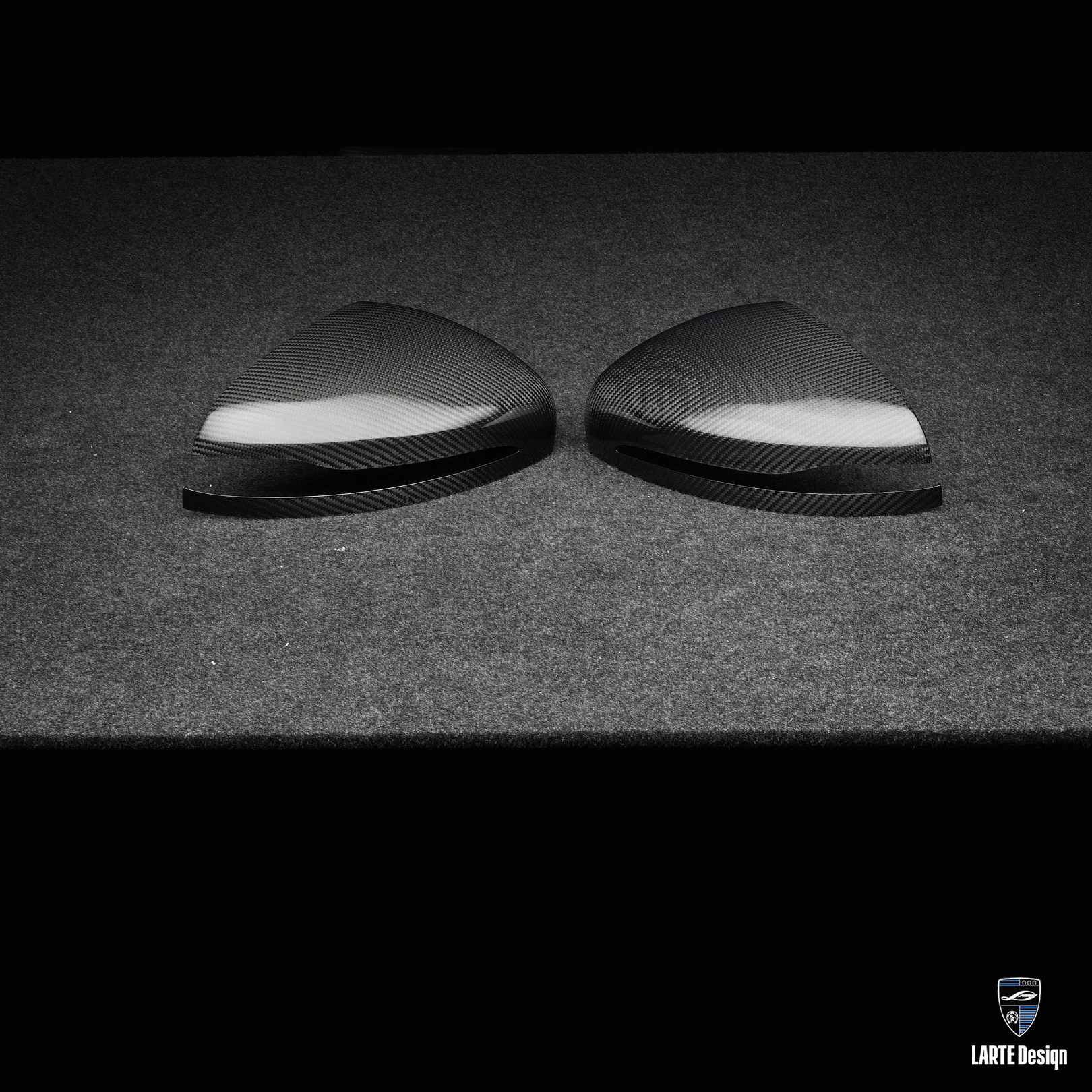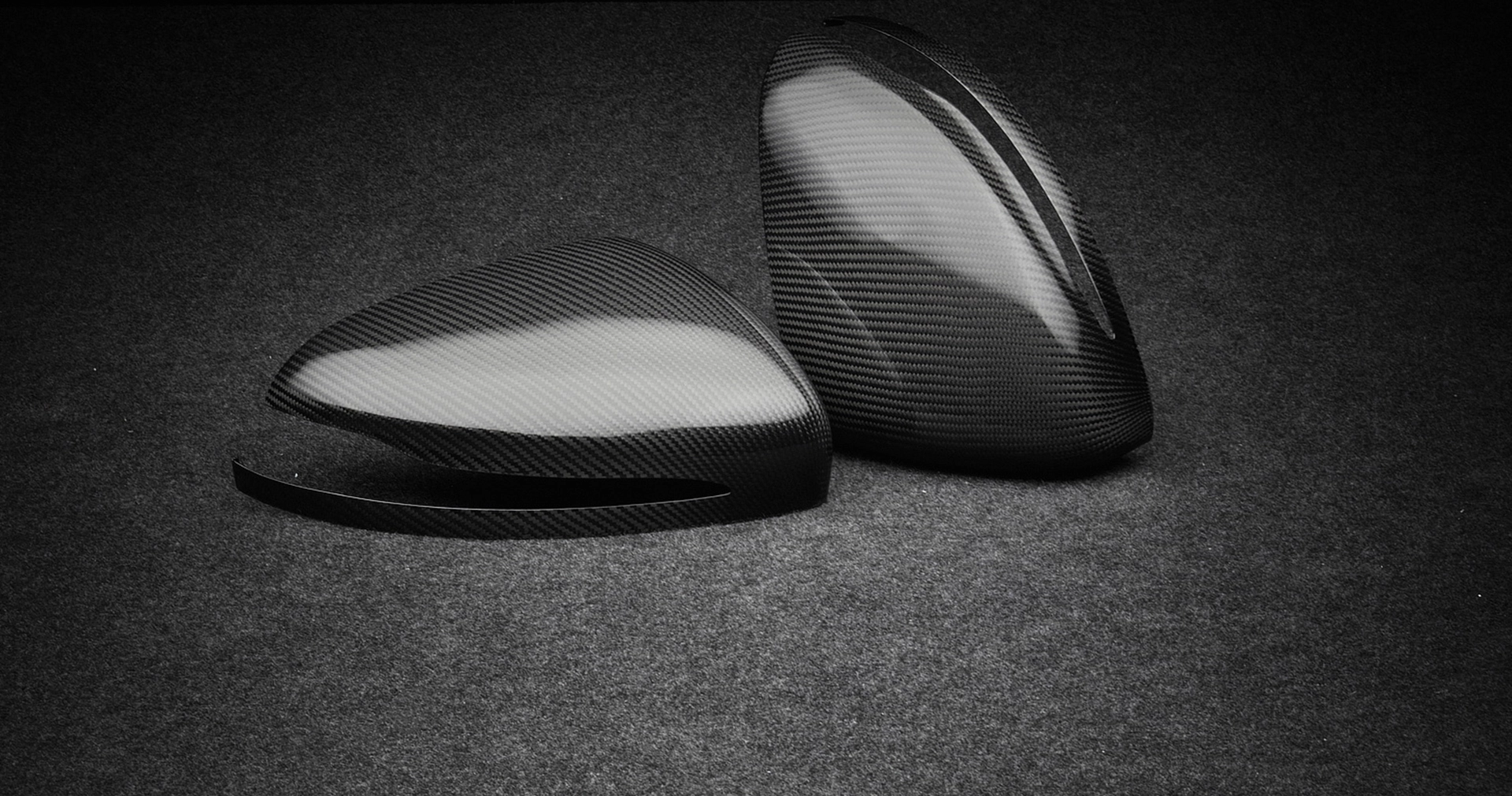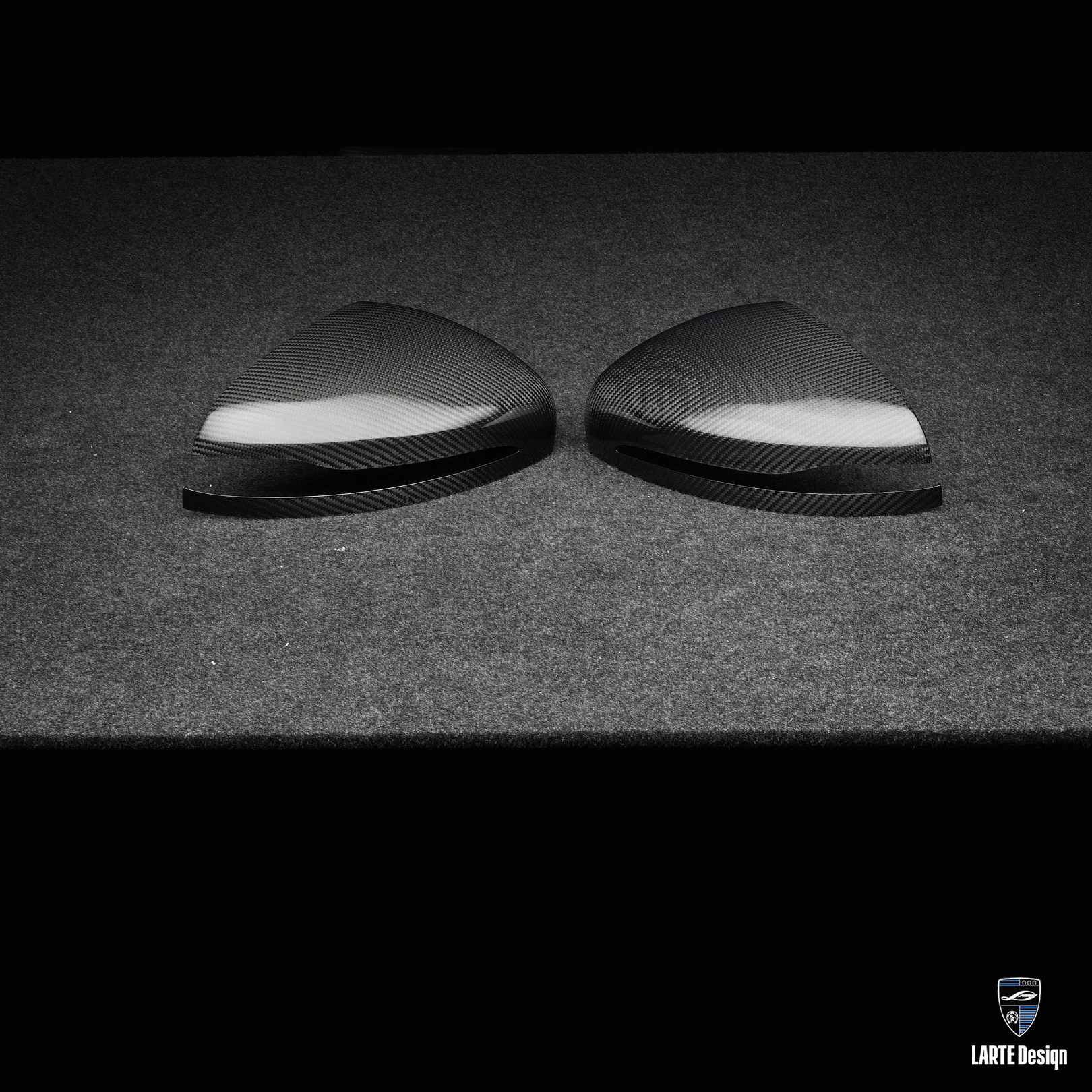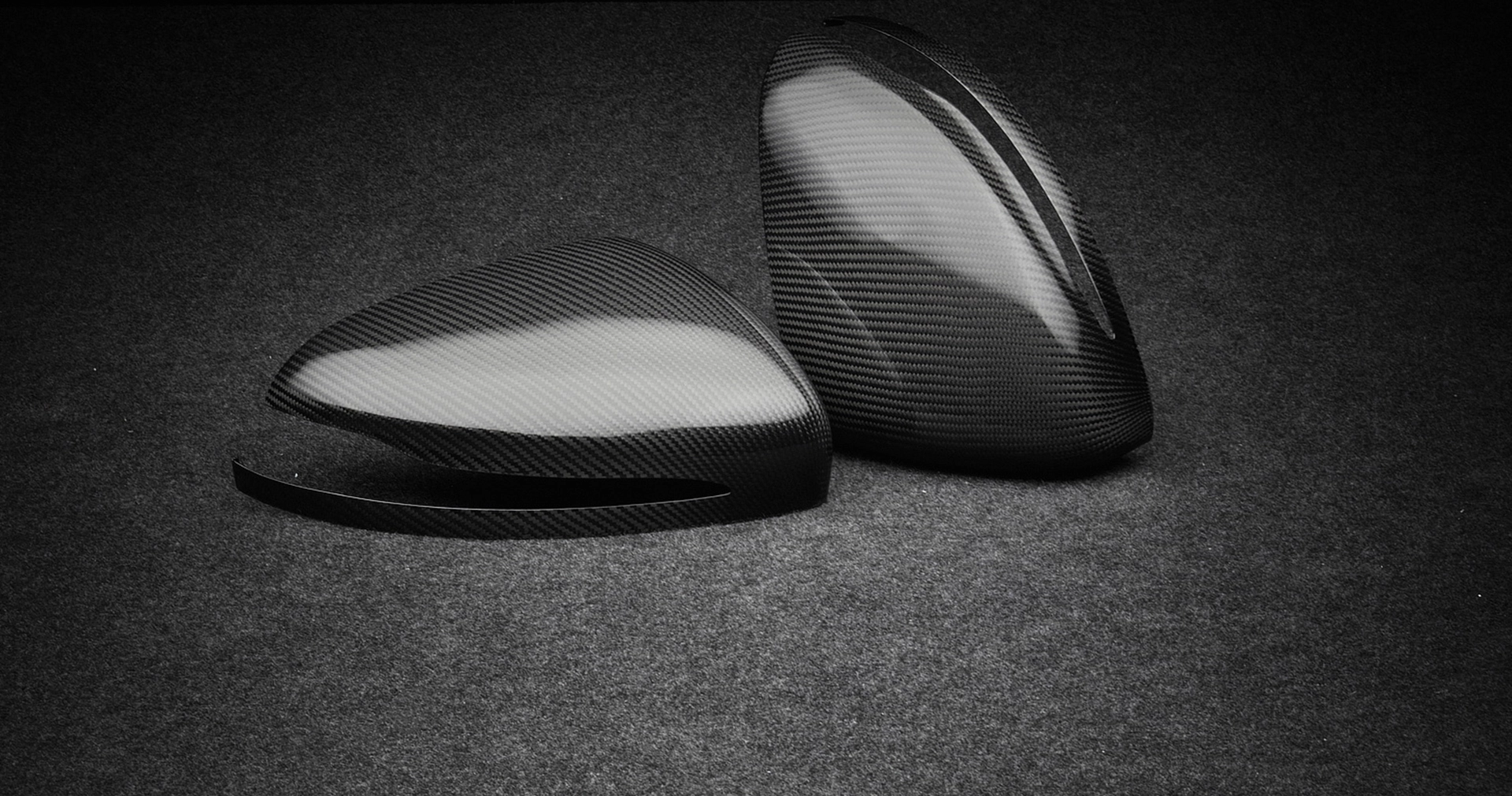 Mirror cups
Carbon mirror overlay for Mercedes Maybach GLS 600 X167 2019 - 2023
(GLS-LR2-002.00.C)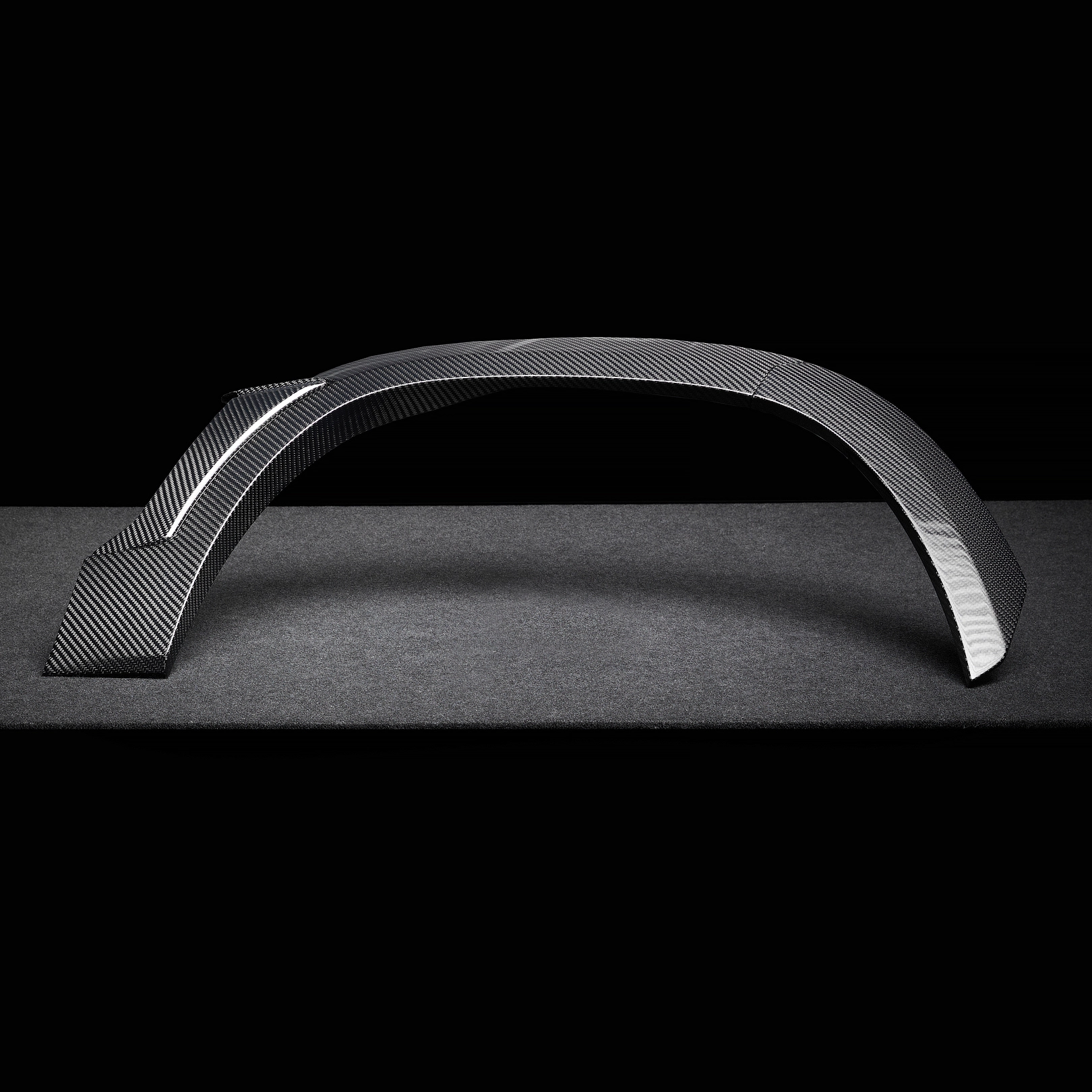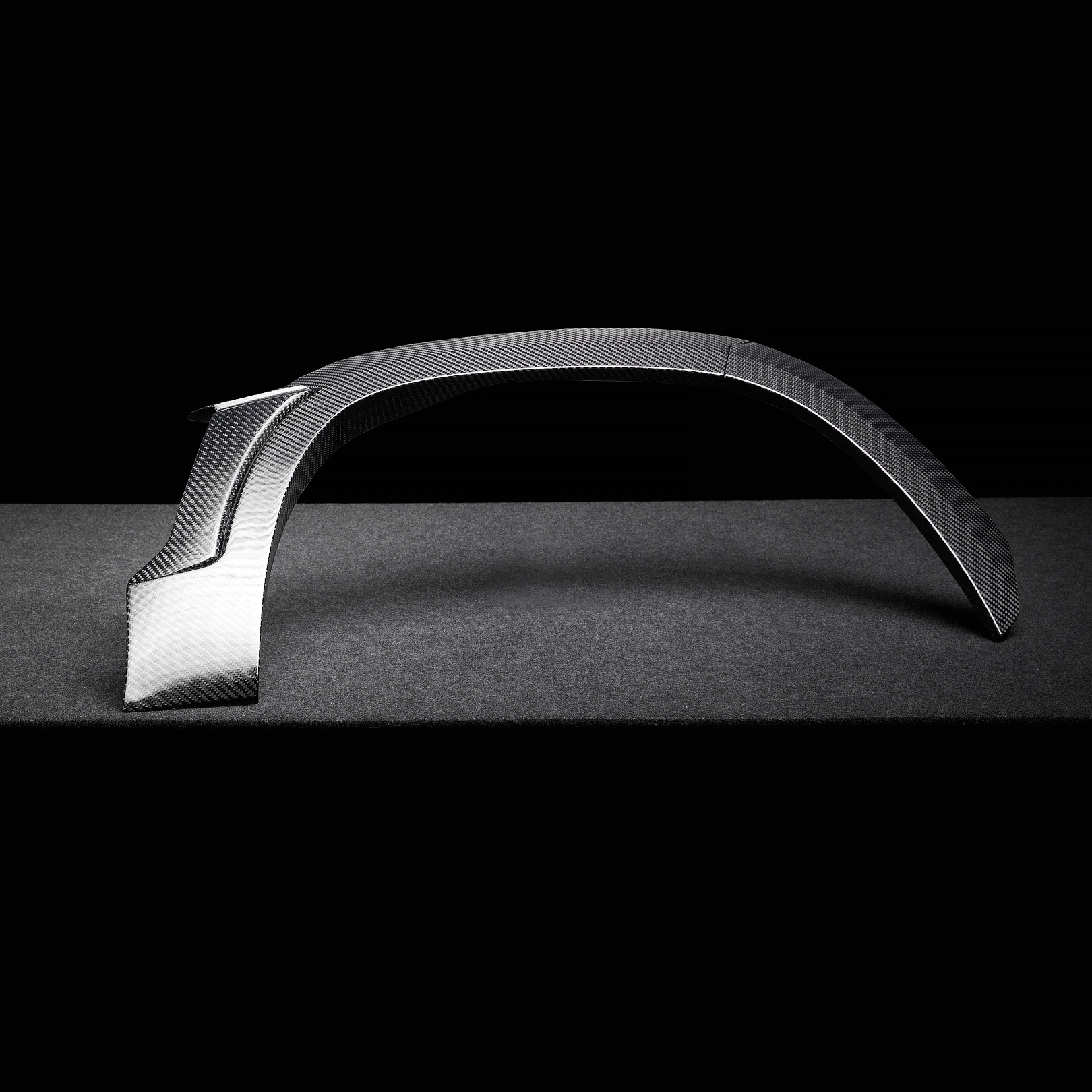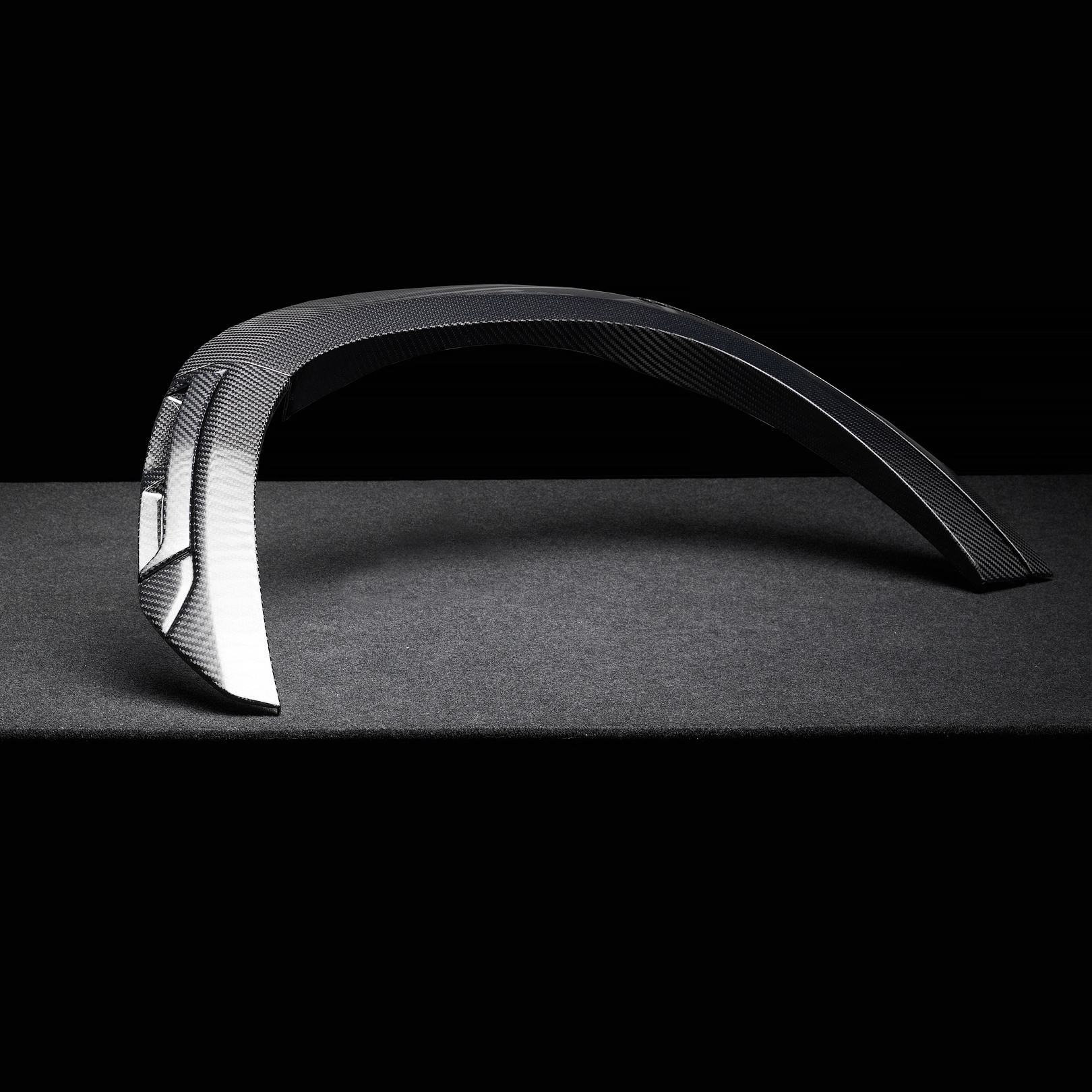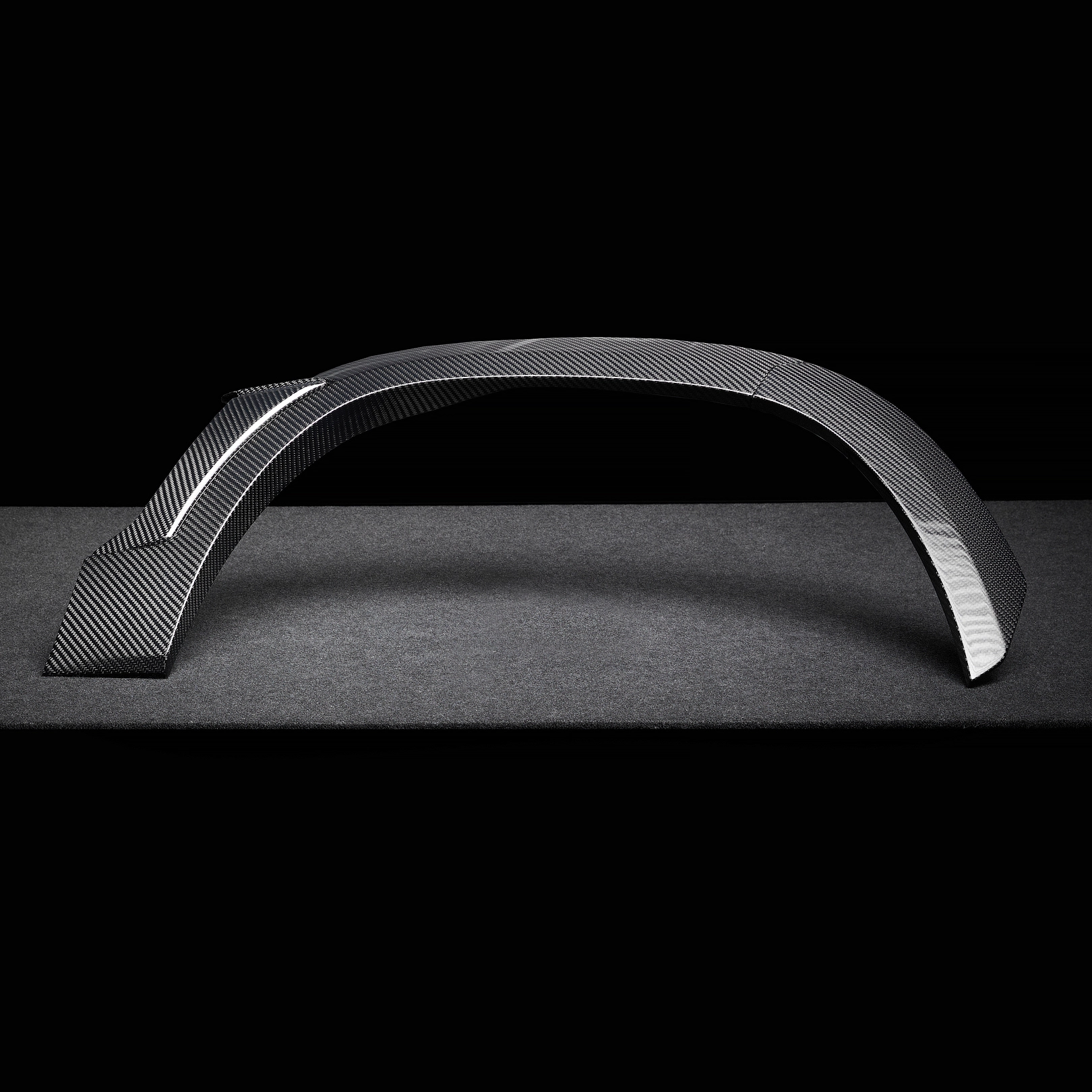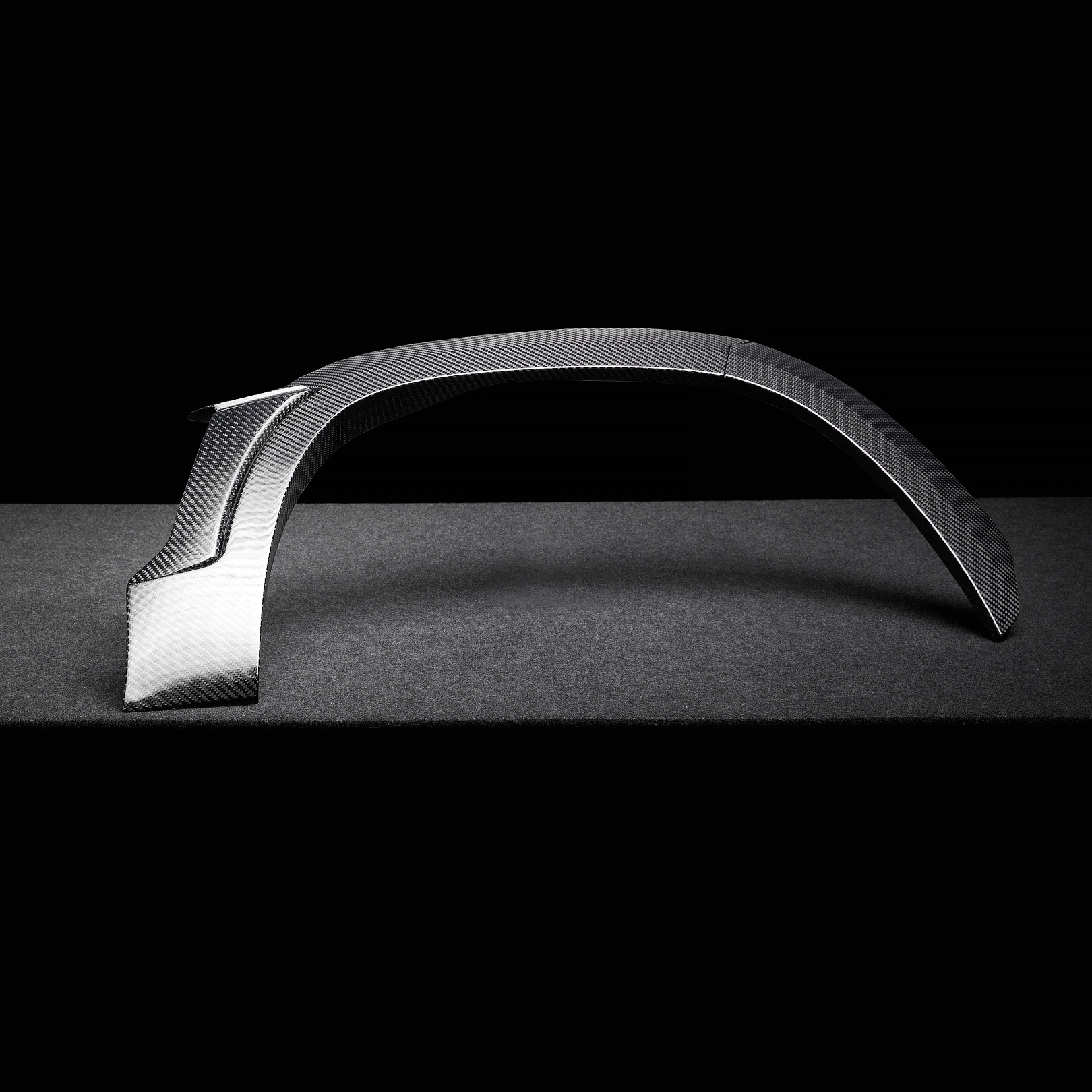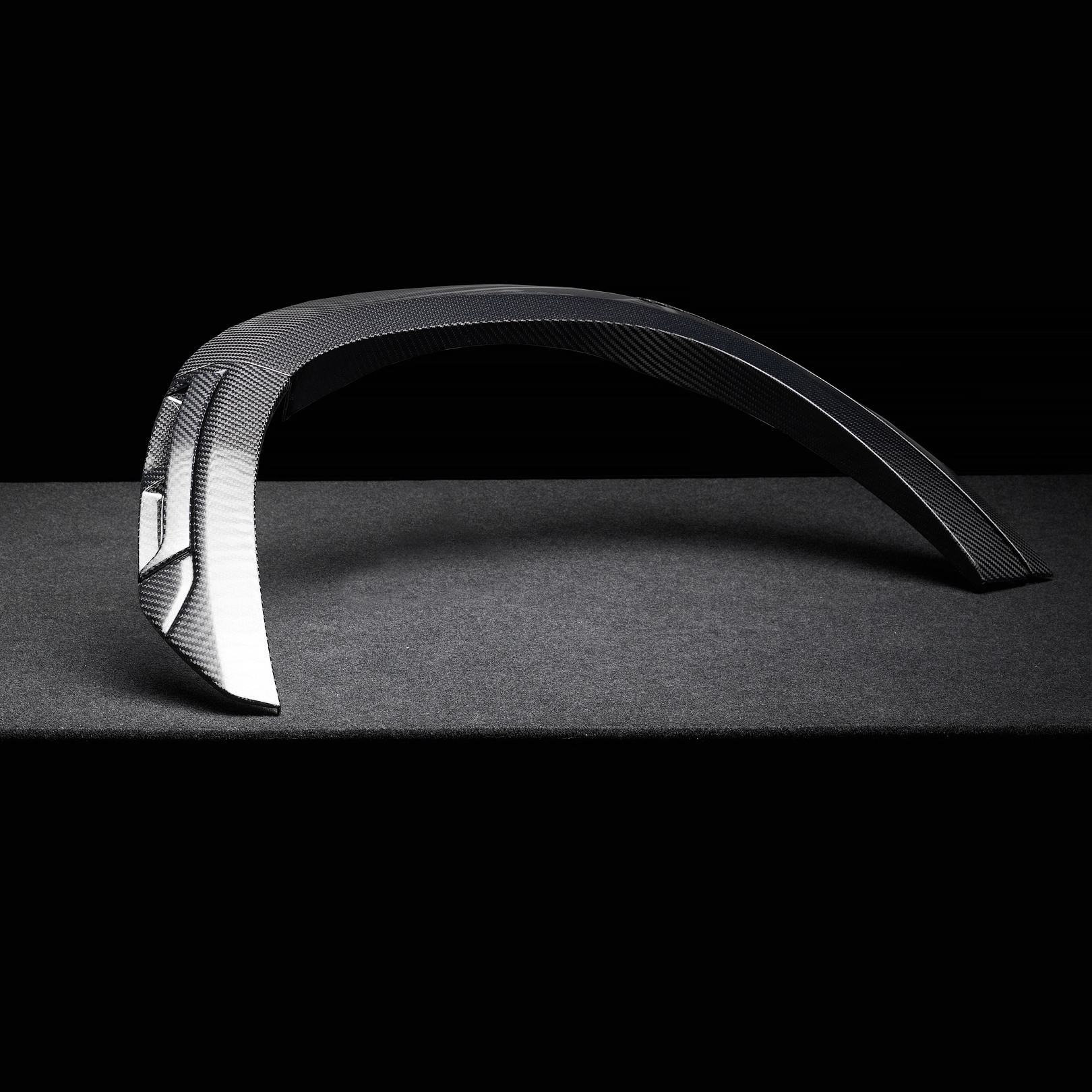 Fender arches front
Front arch extensions Winner for Mercedes Benz AMG GLS 63 X167 2019 - 2023
(GLS-LR-006.01/11)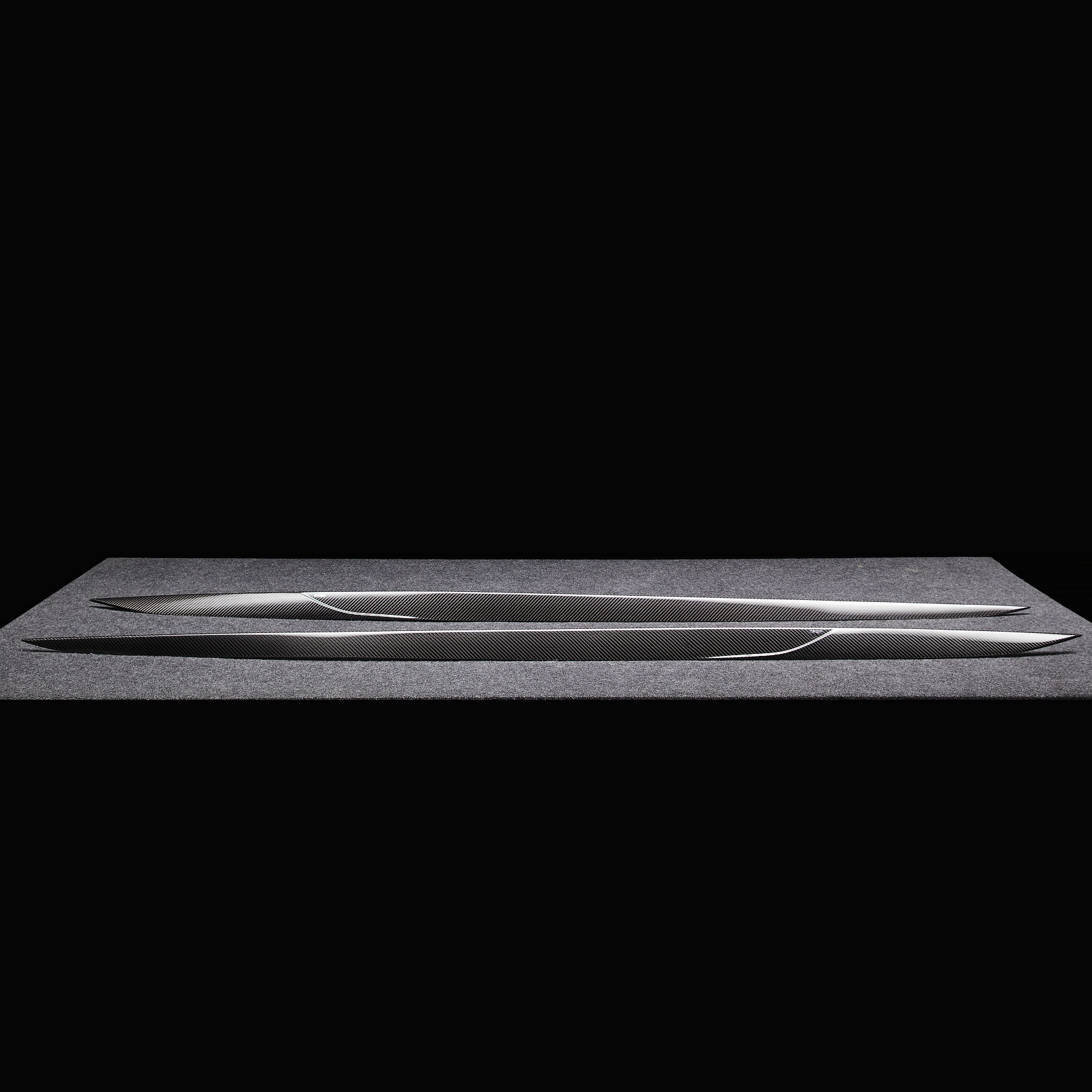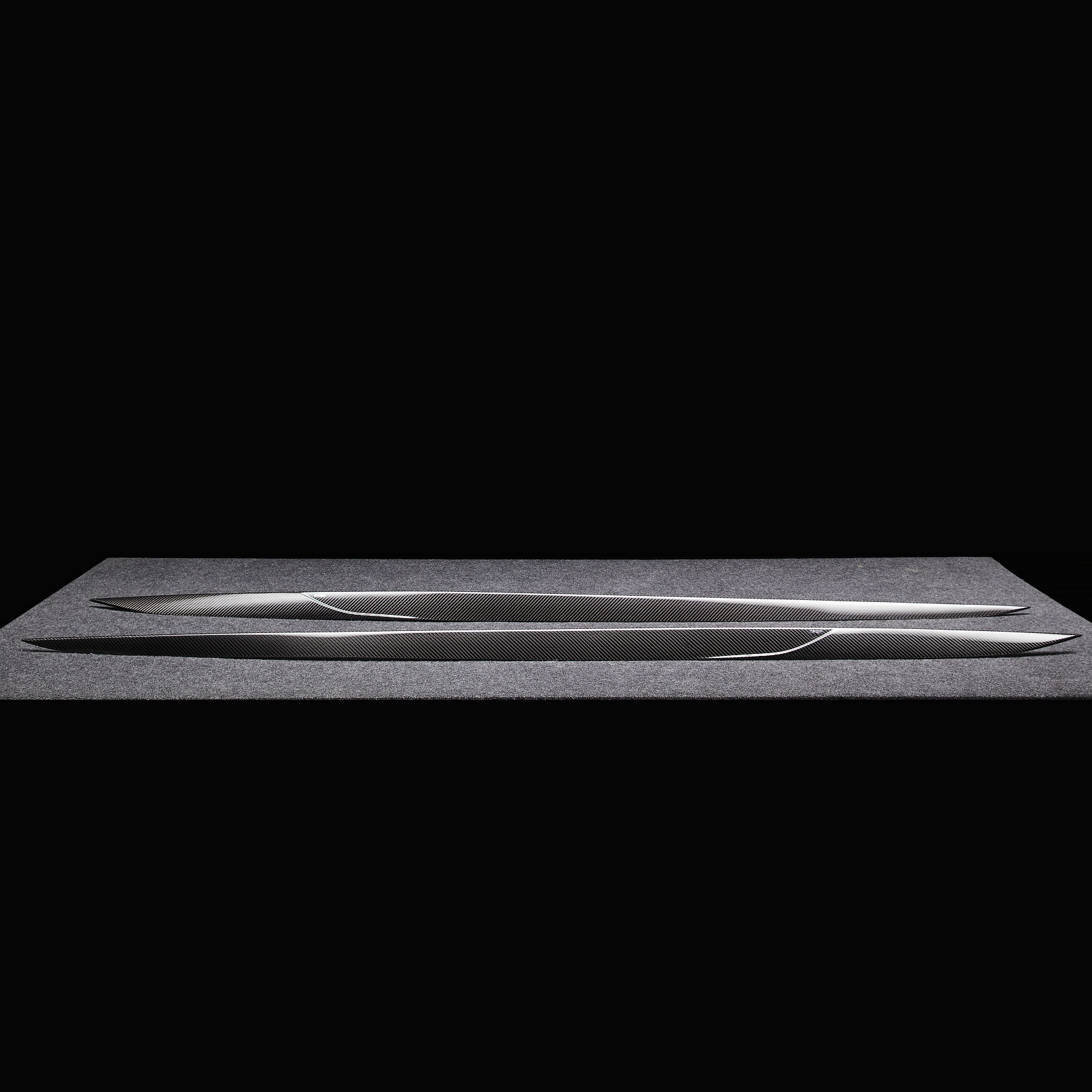 Side sill cover
Antichrome sill trim Charisma for Mercedes Maybach GLS 600 X167 2019 - 2023
(GLS-LR-003.01/02)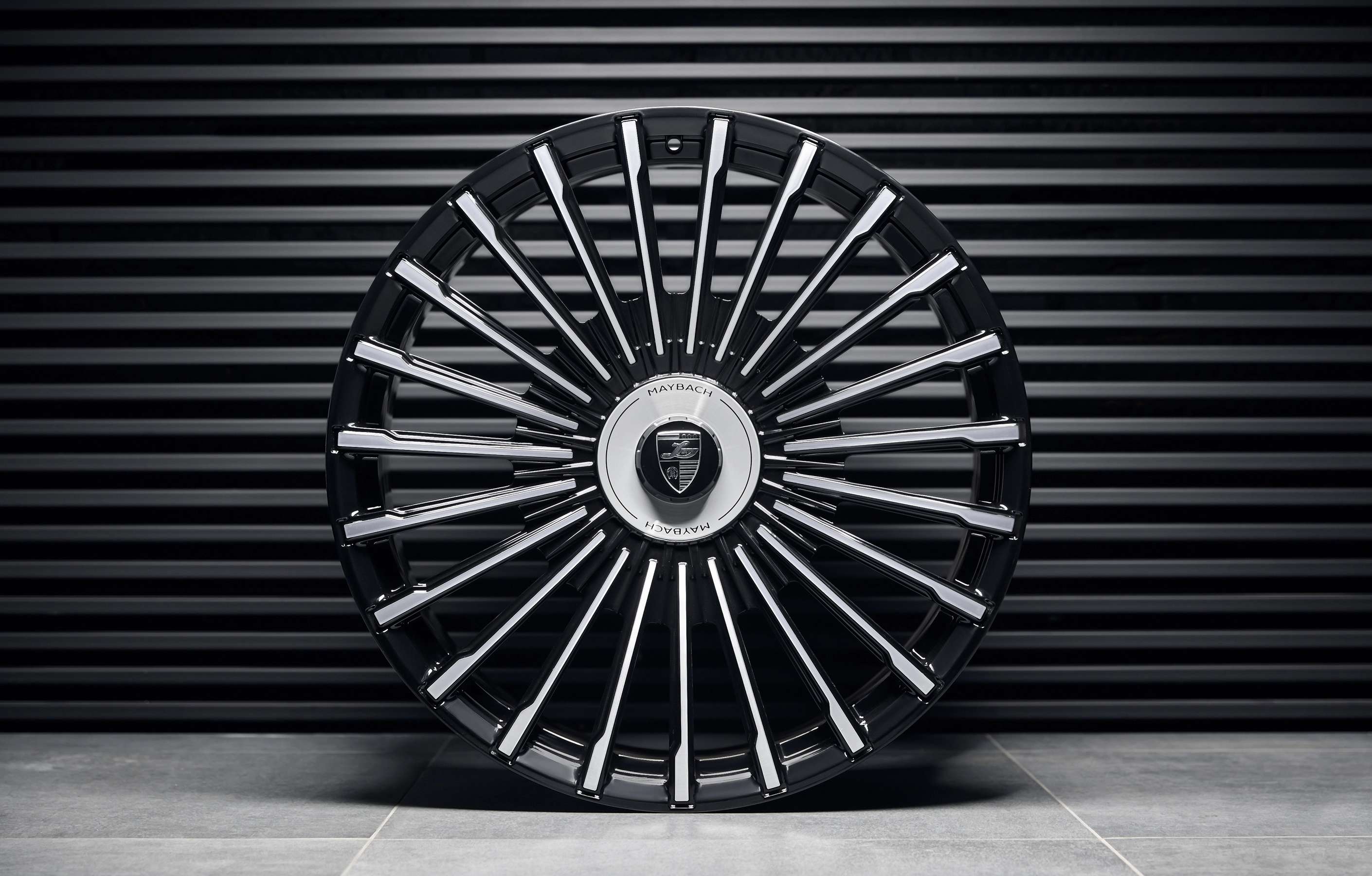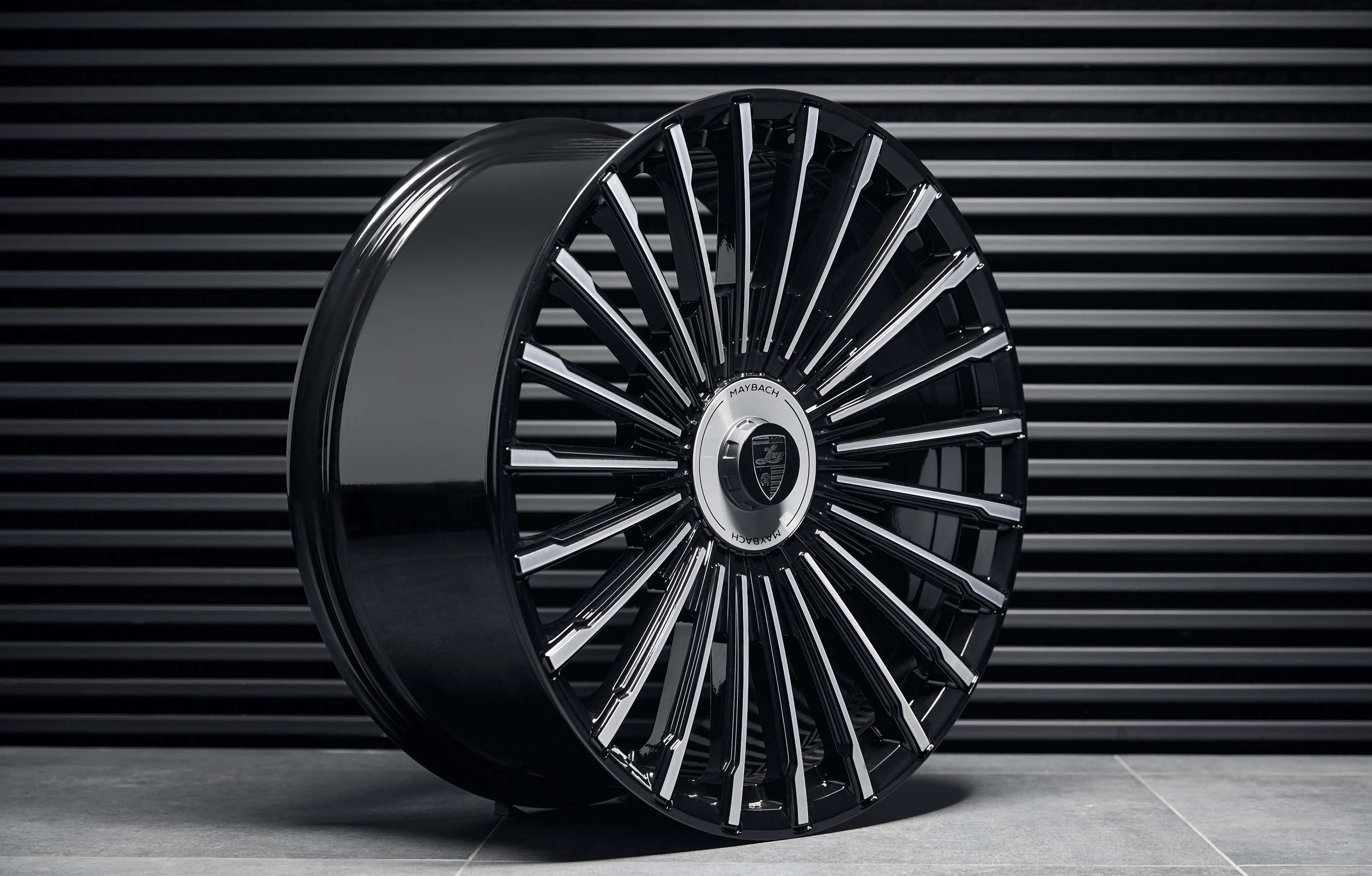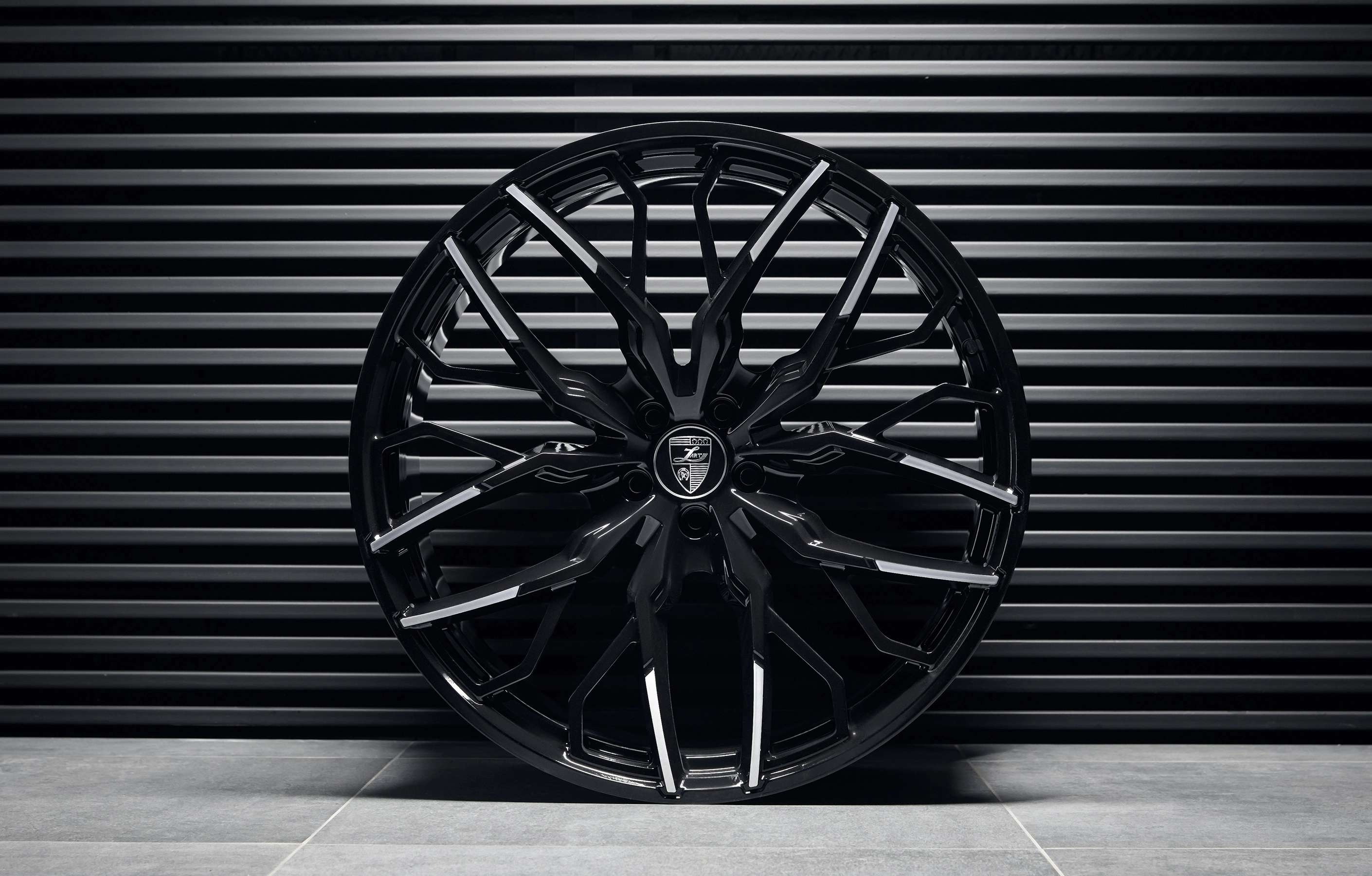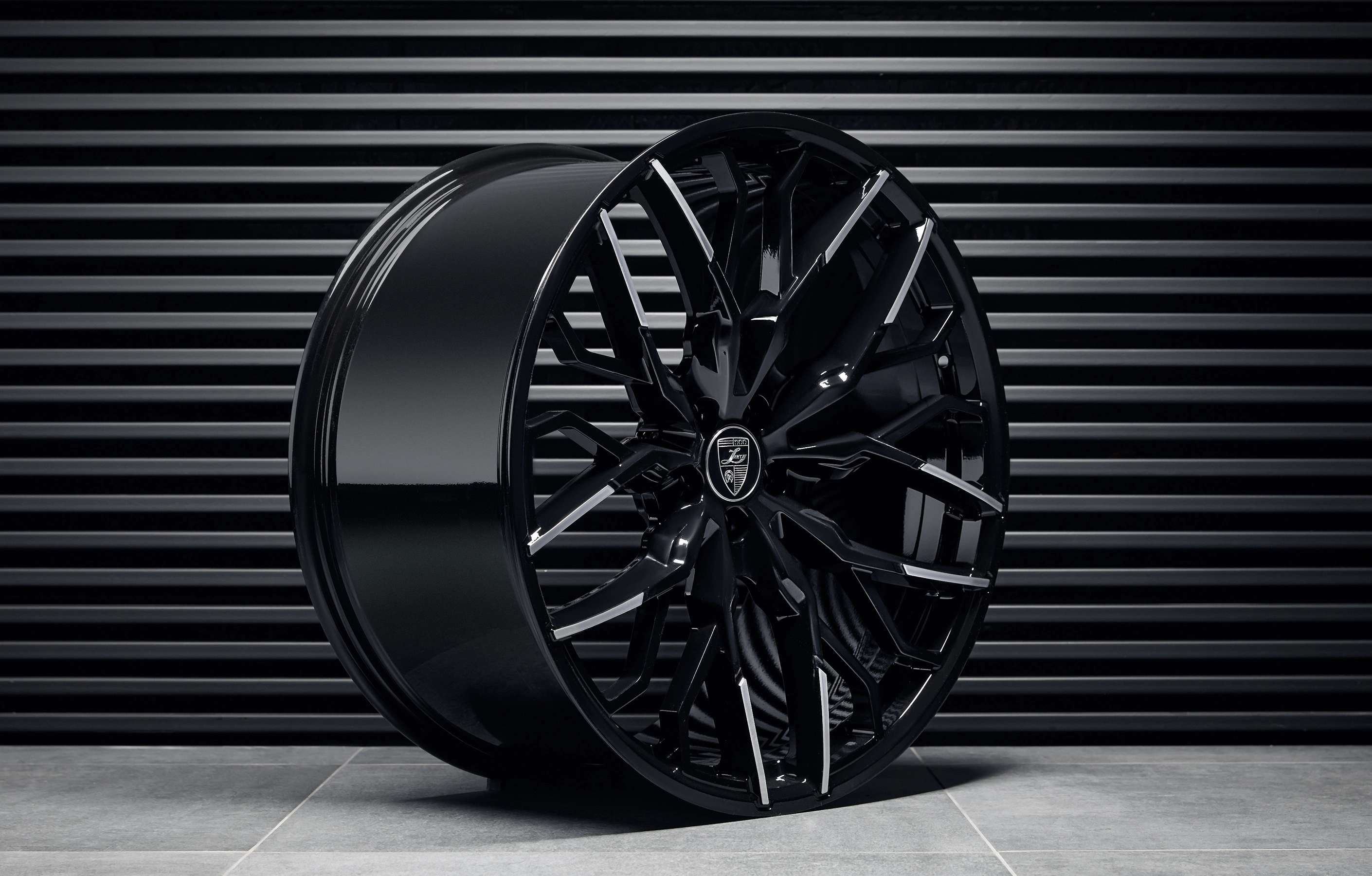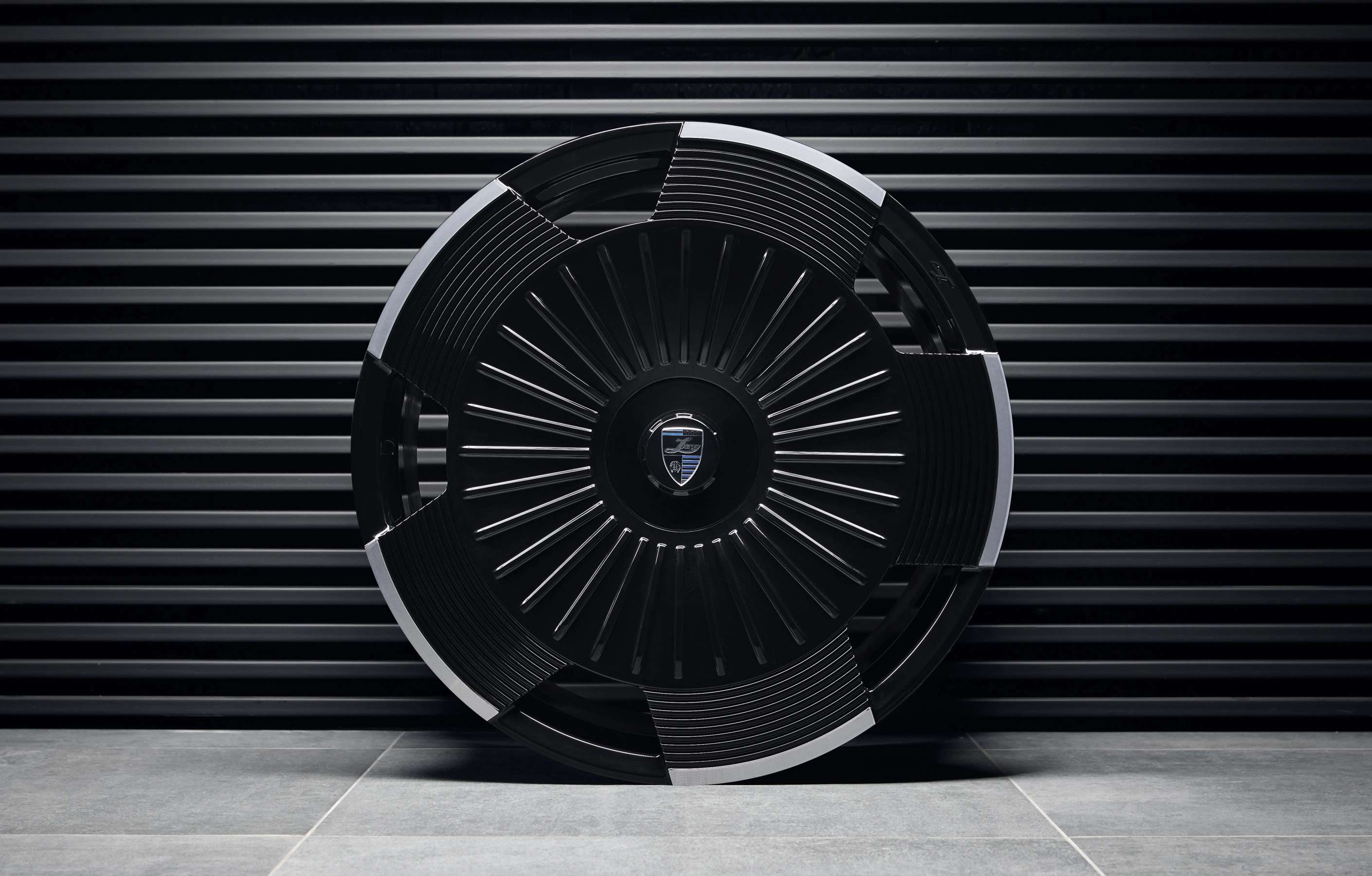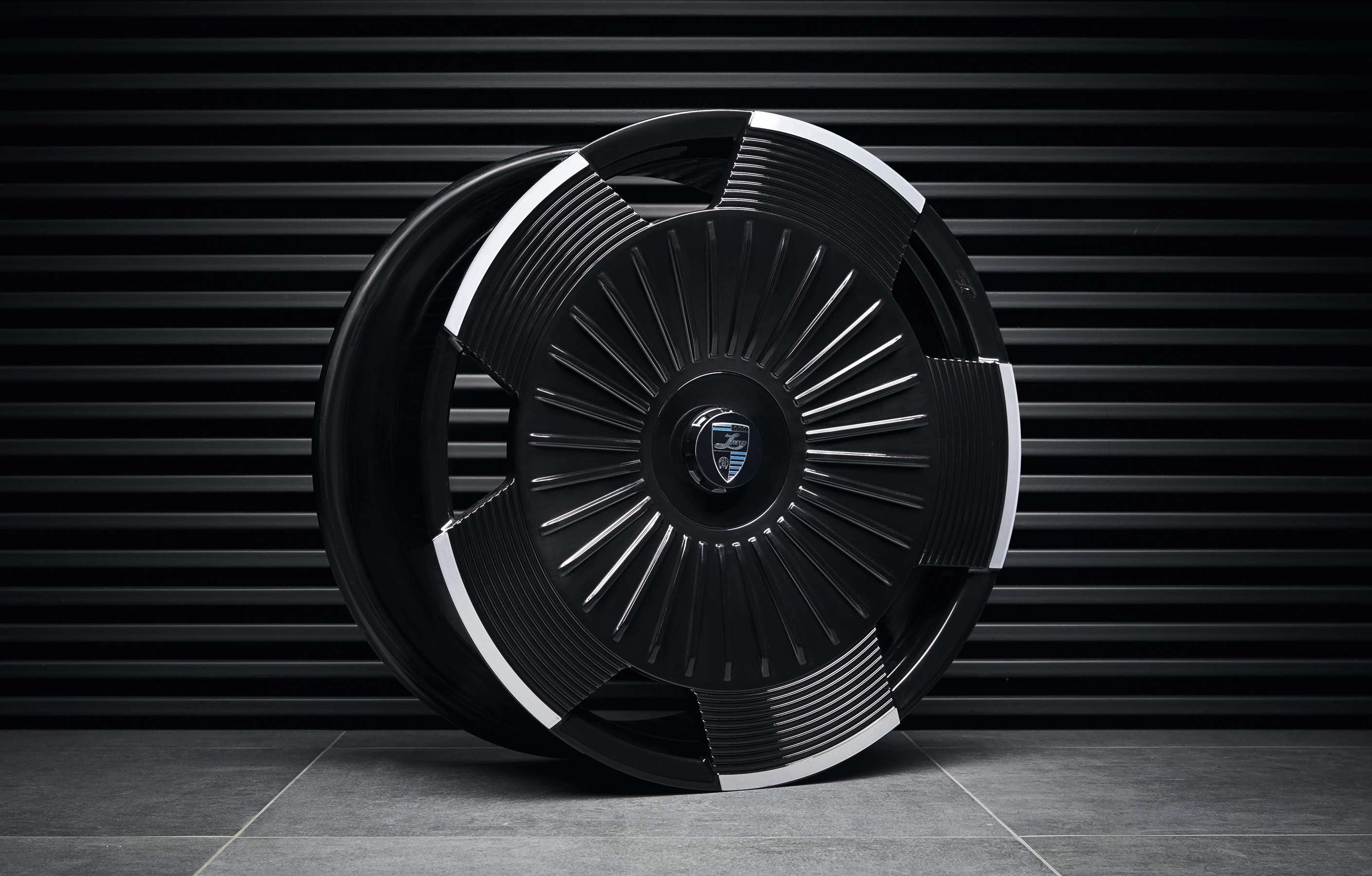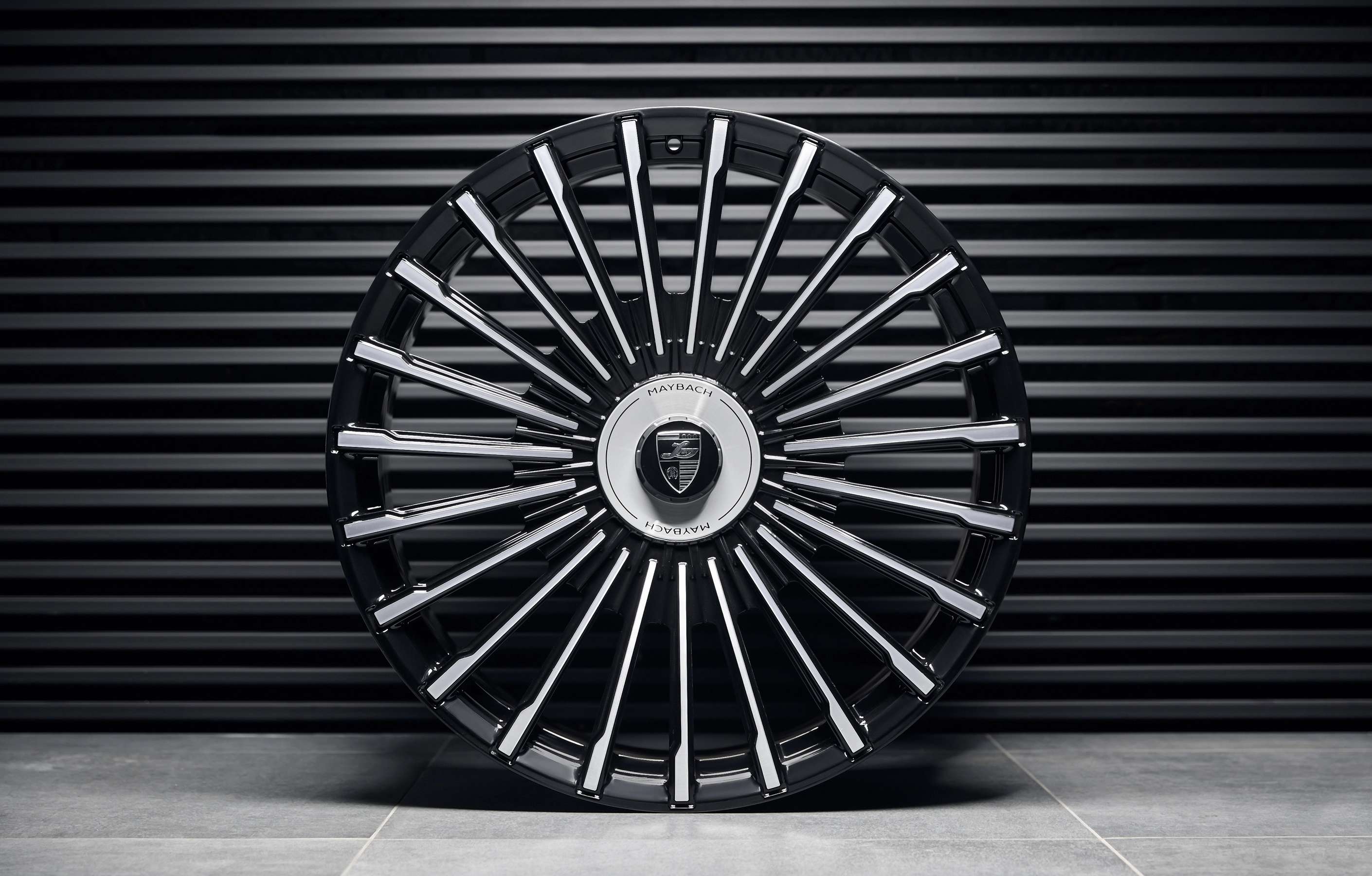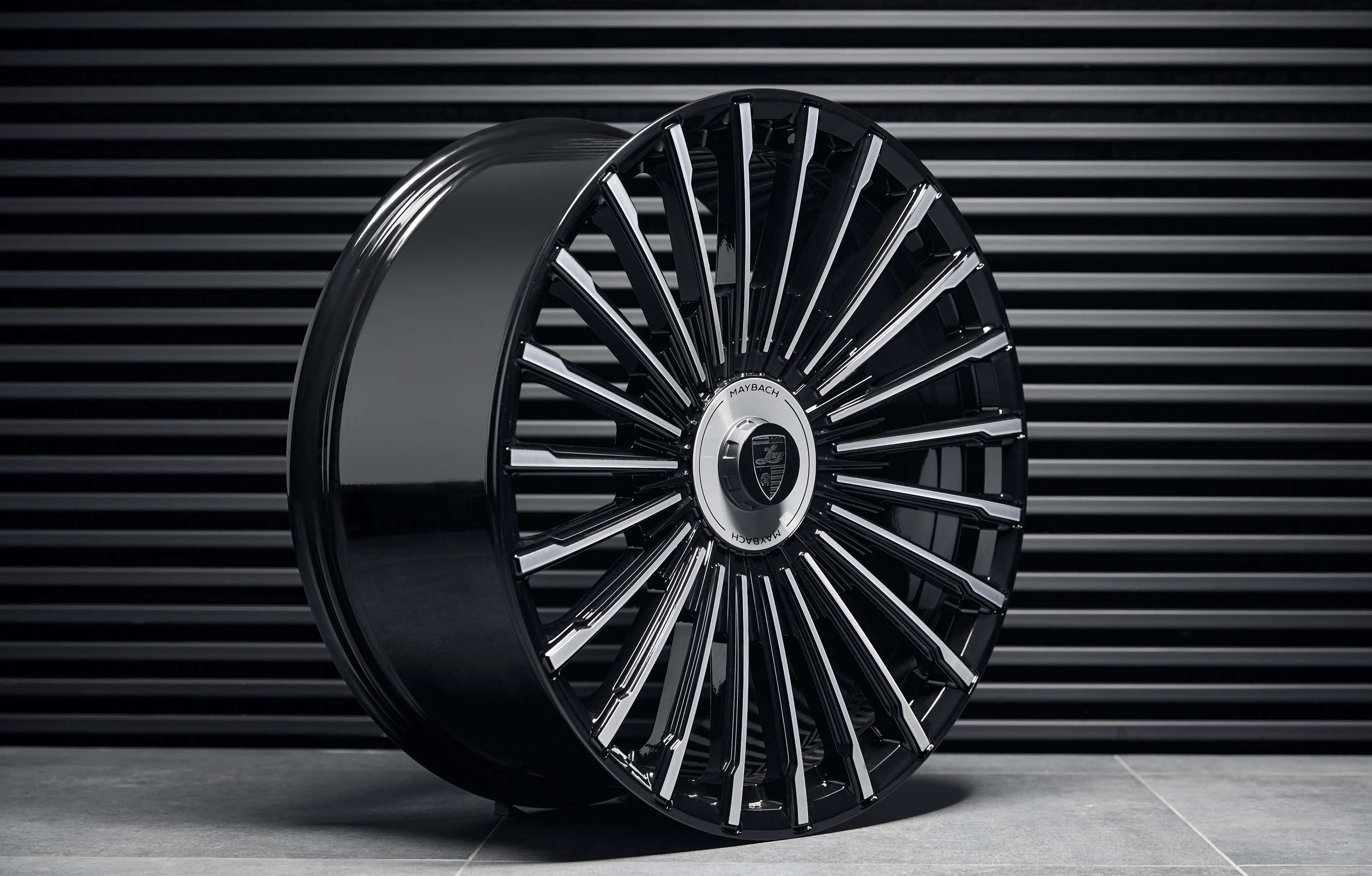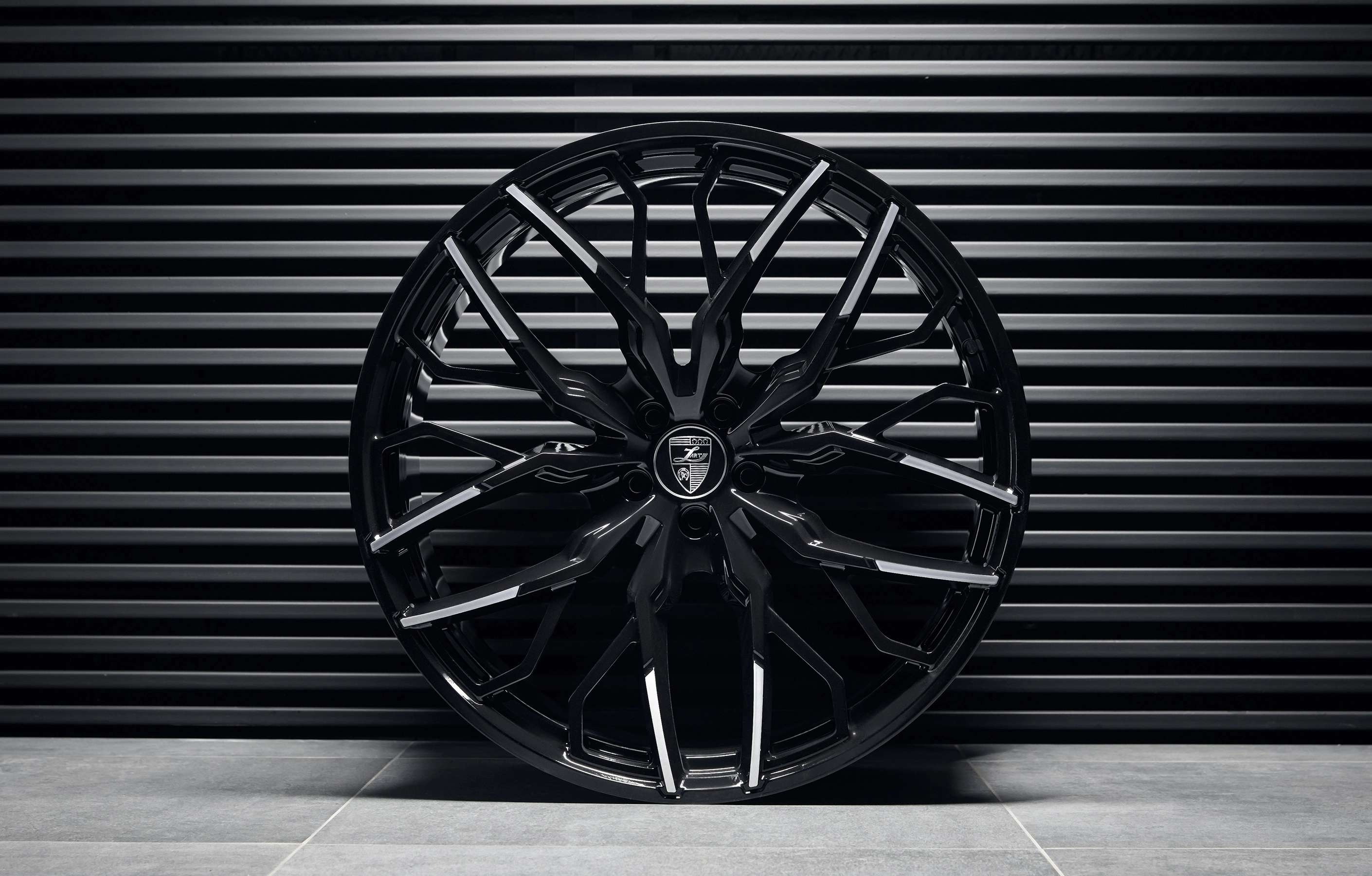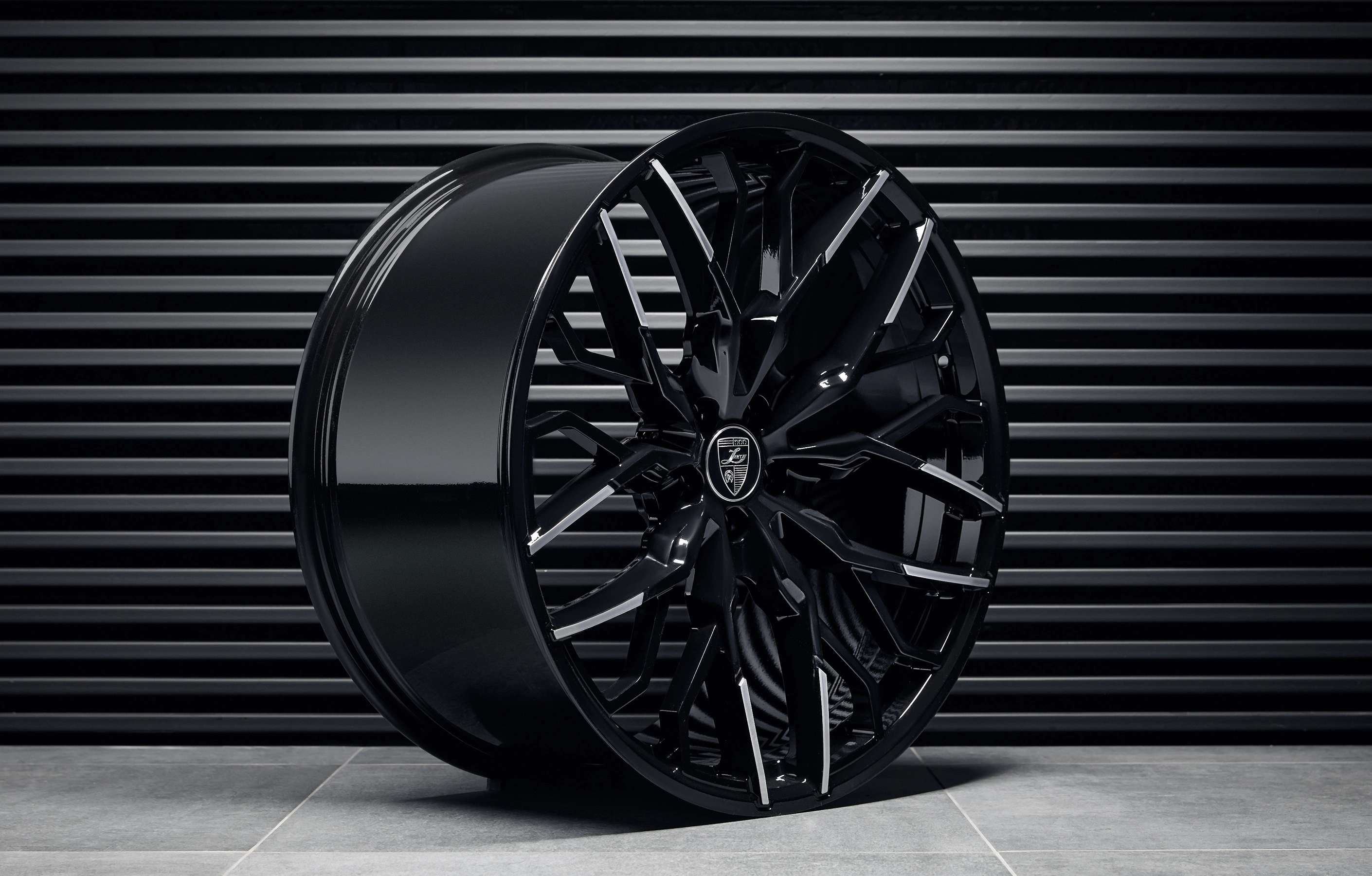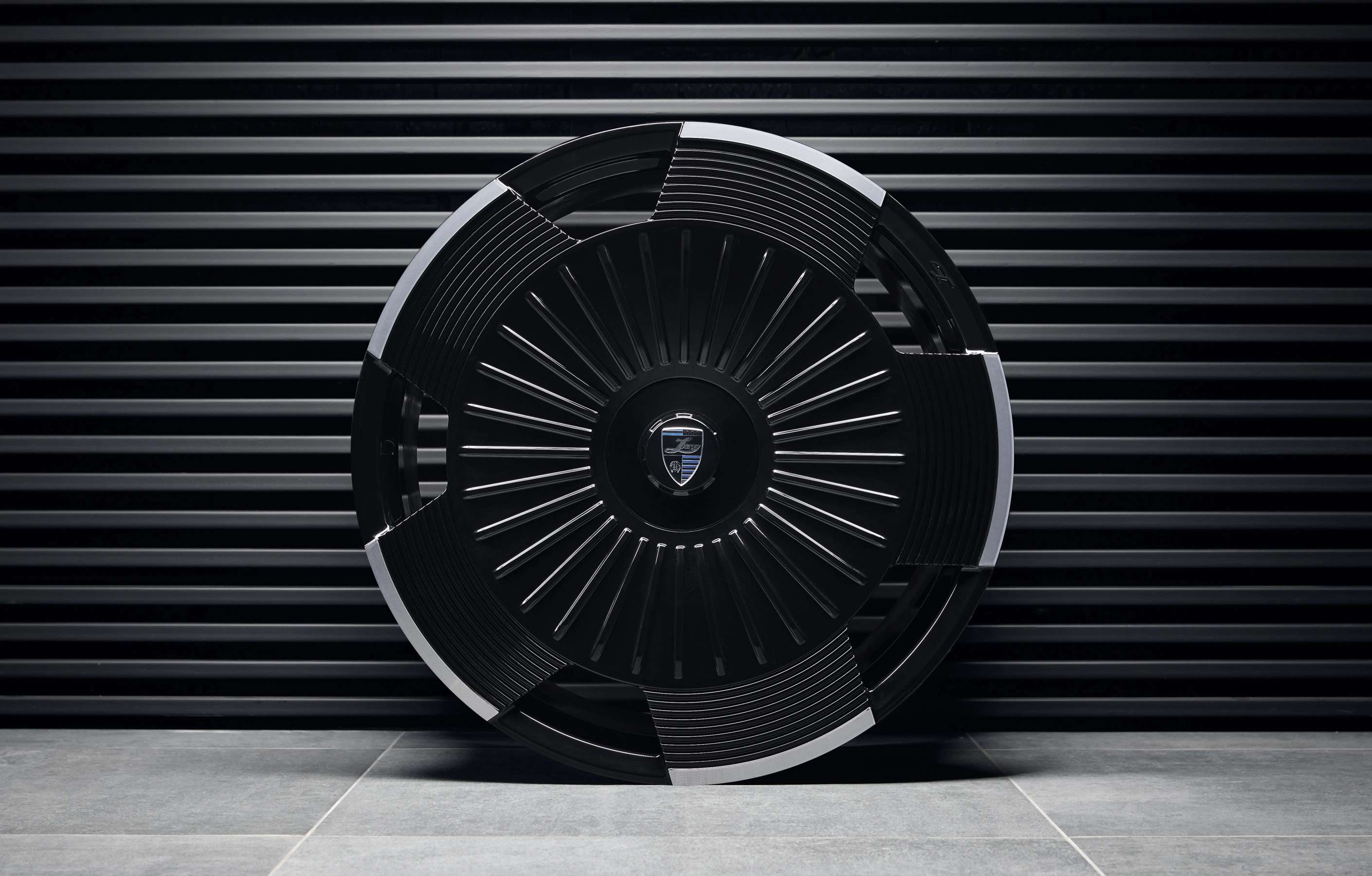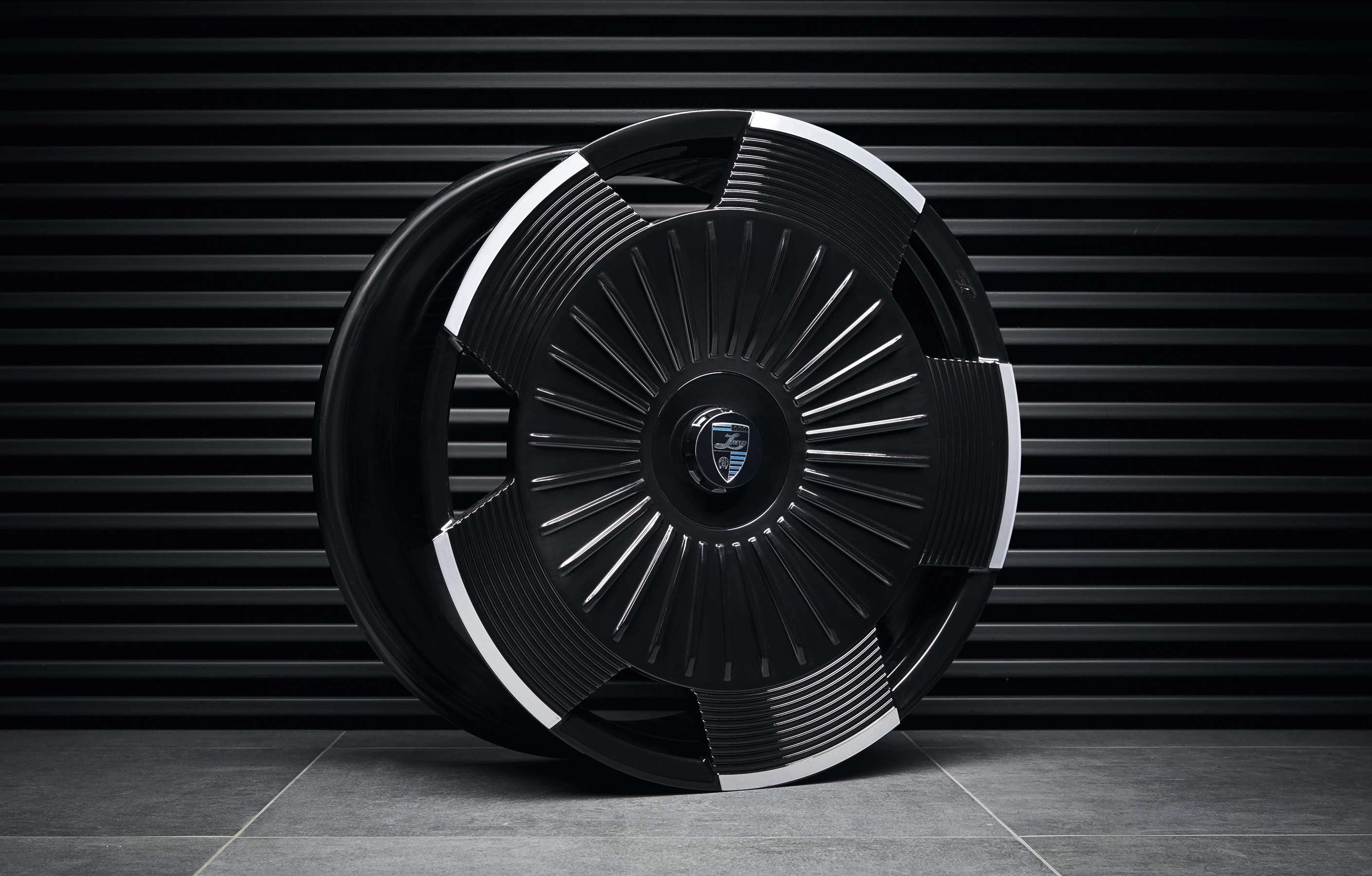 Wheels
Custom forged rims 24 inch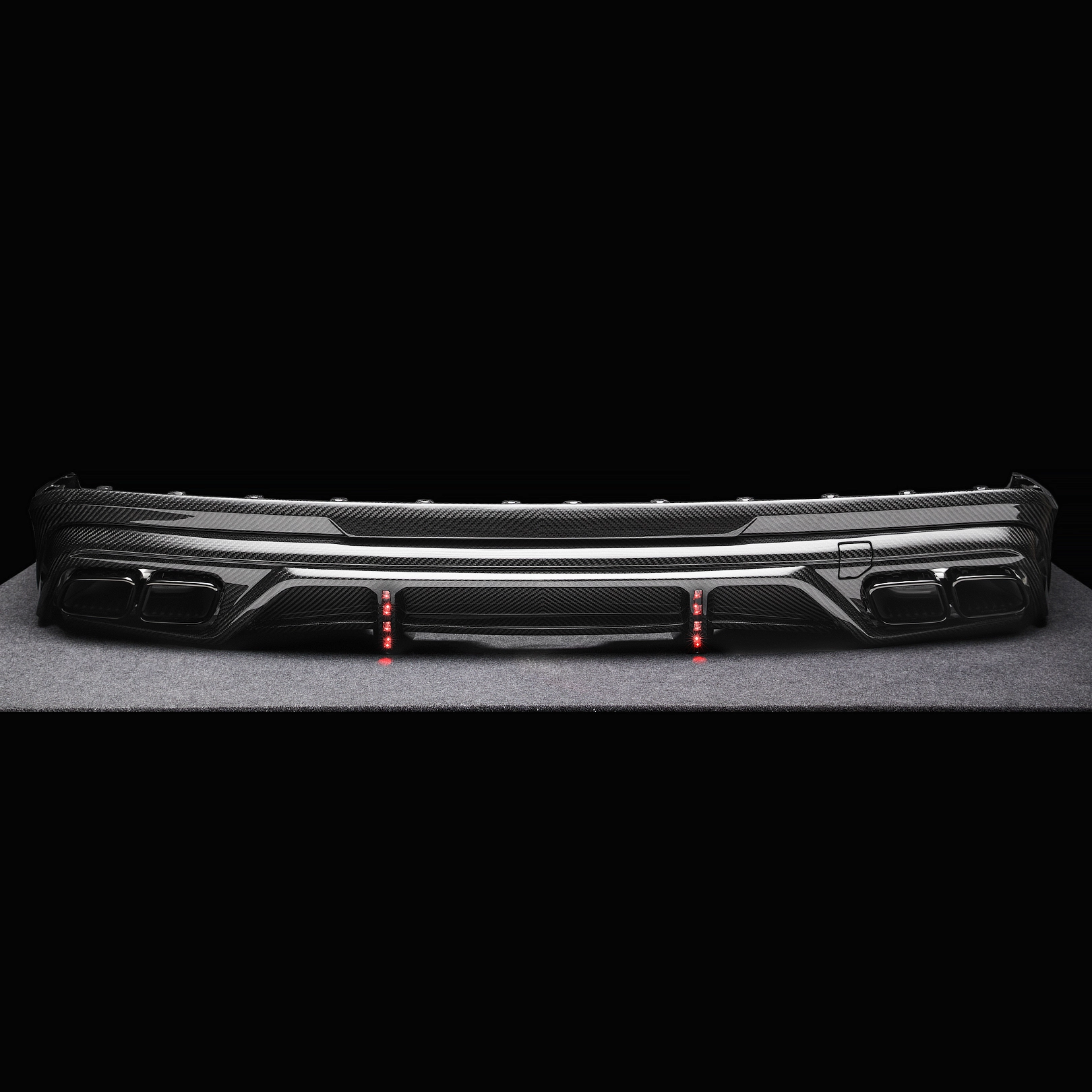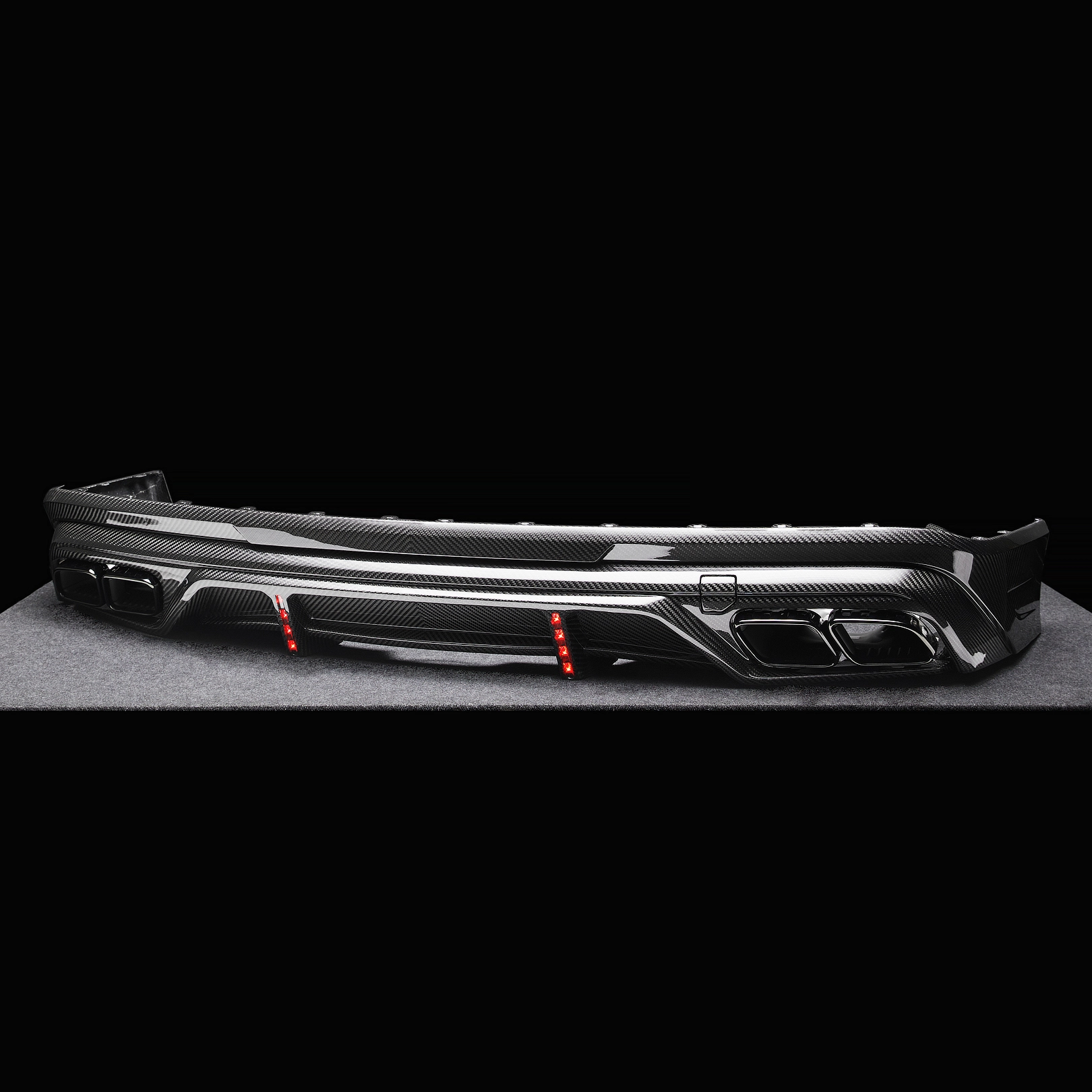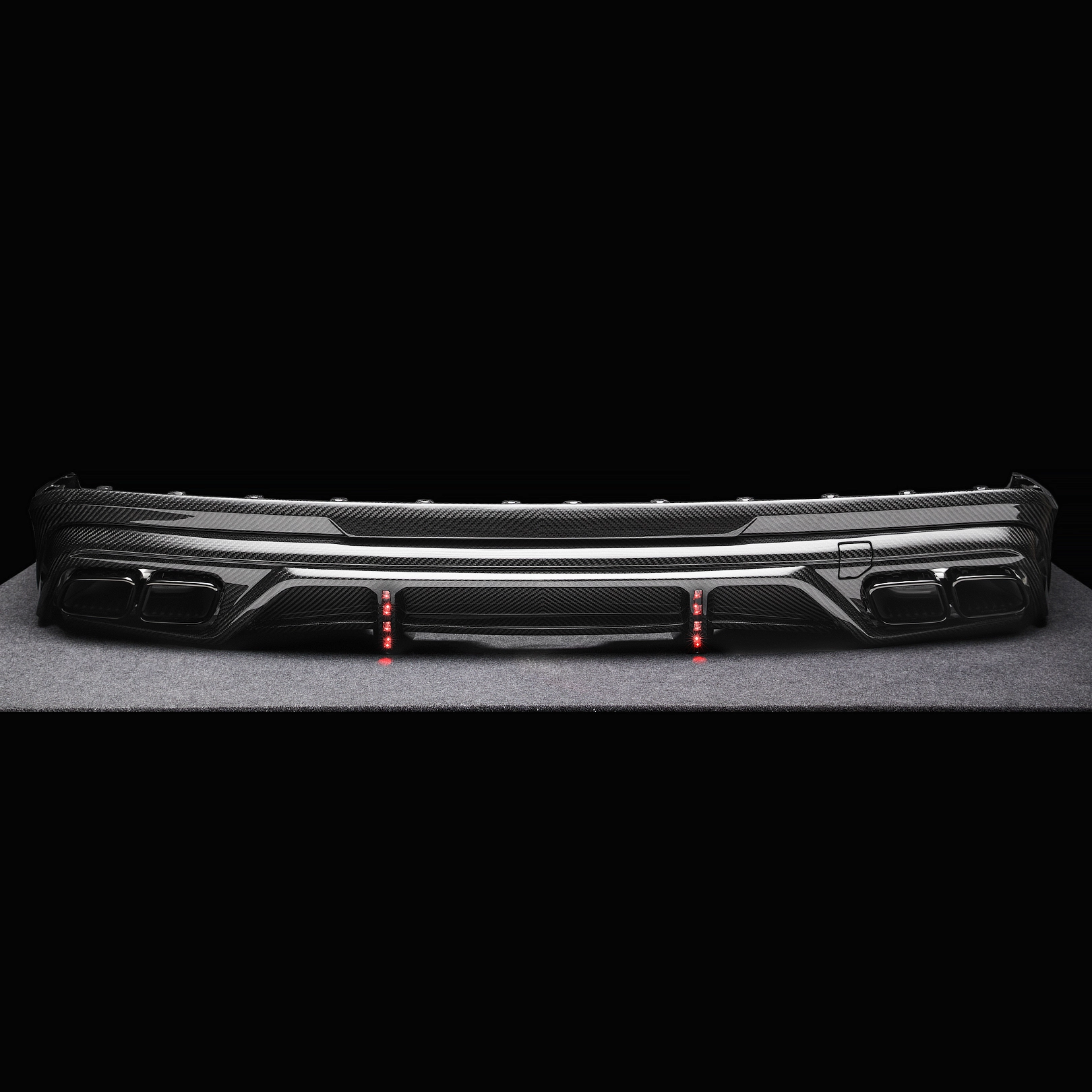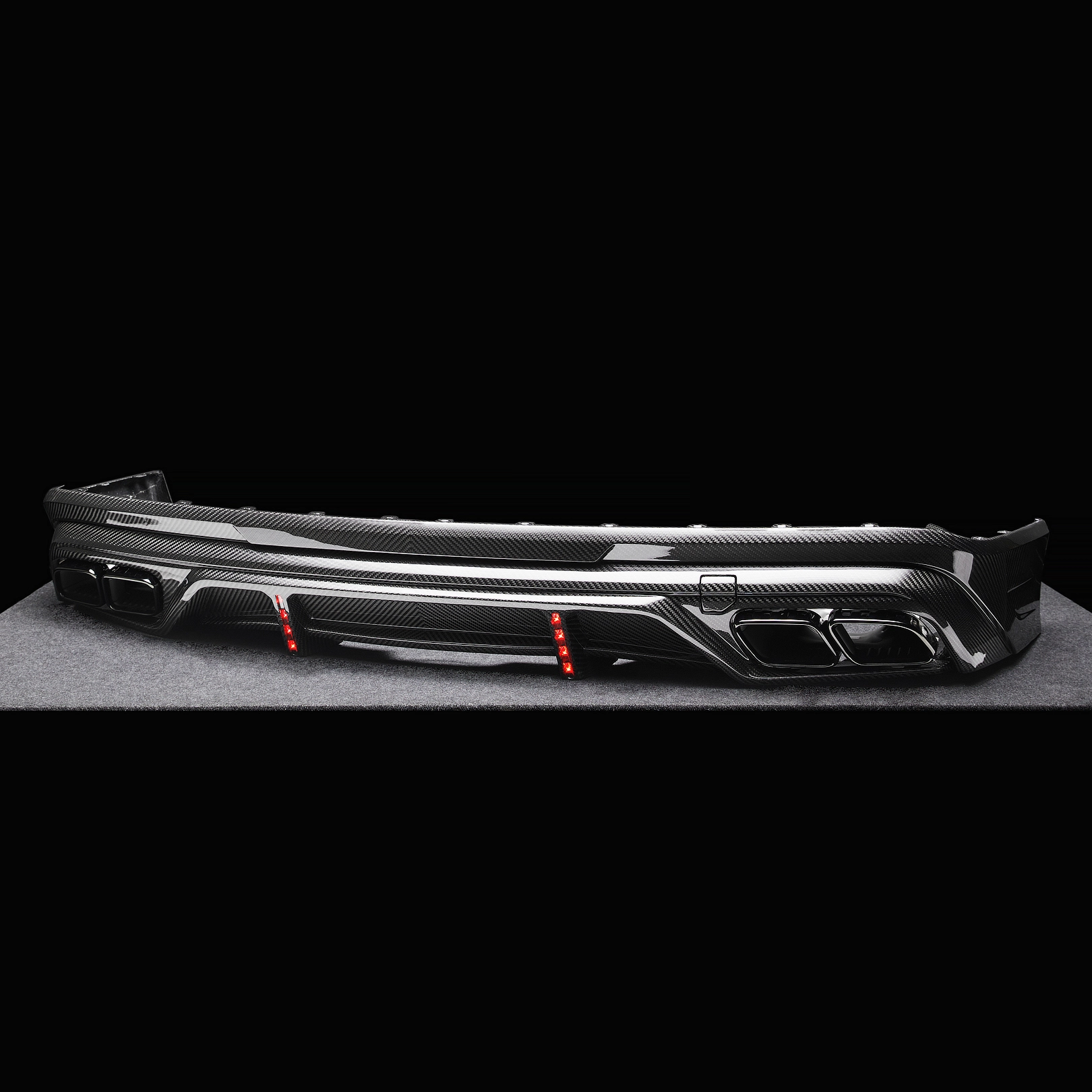 Rear bumper diffuser
Powerfull rear bumper overlay Charisma for Mercedes Maybach GLS 600 X167 2019 - 2023
(GLS-LR1-002.01.C/63)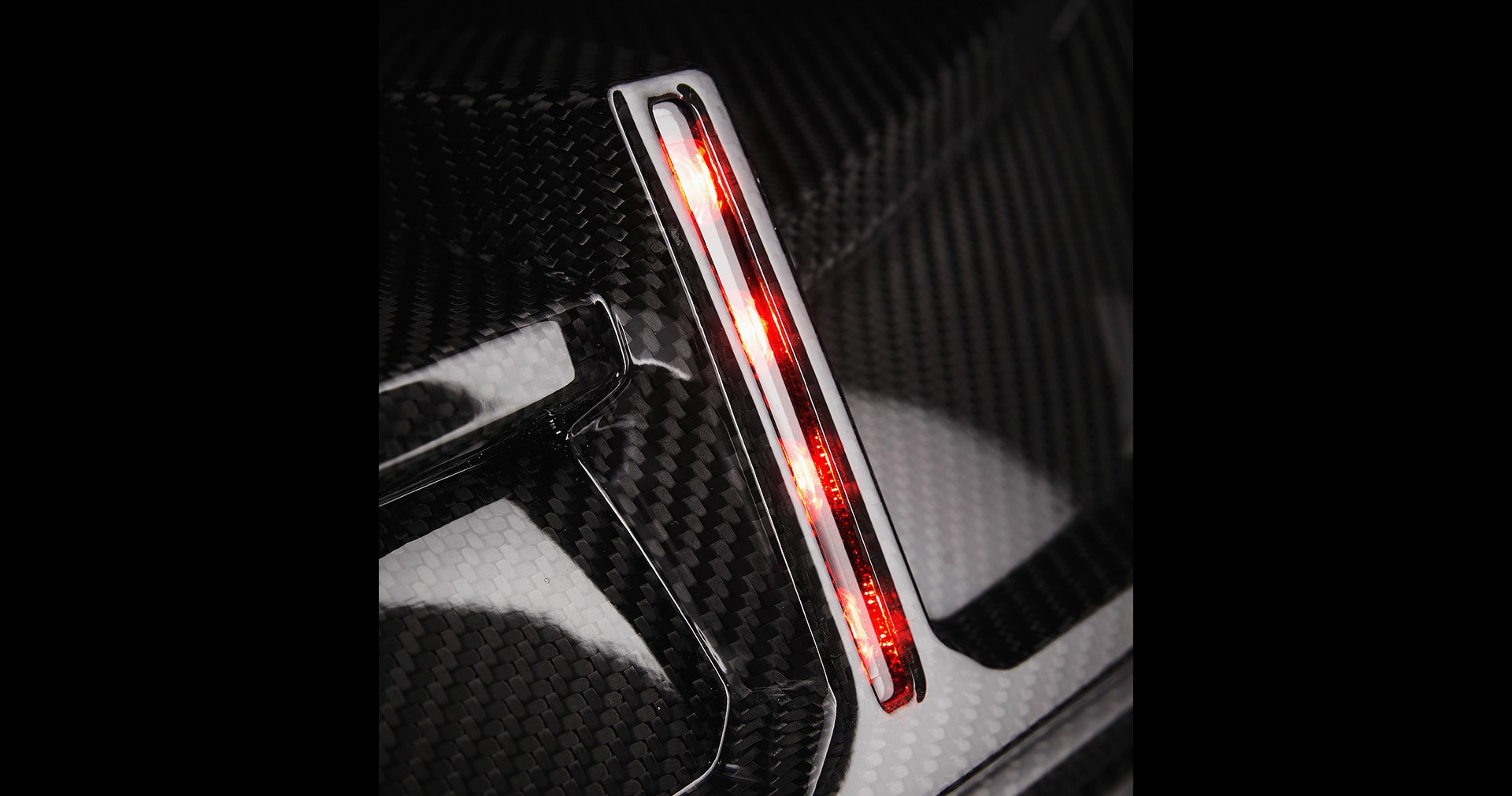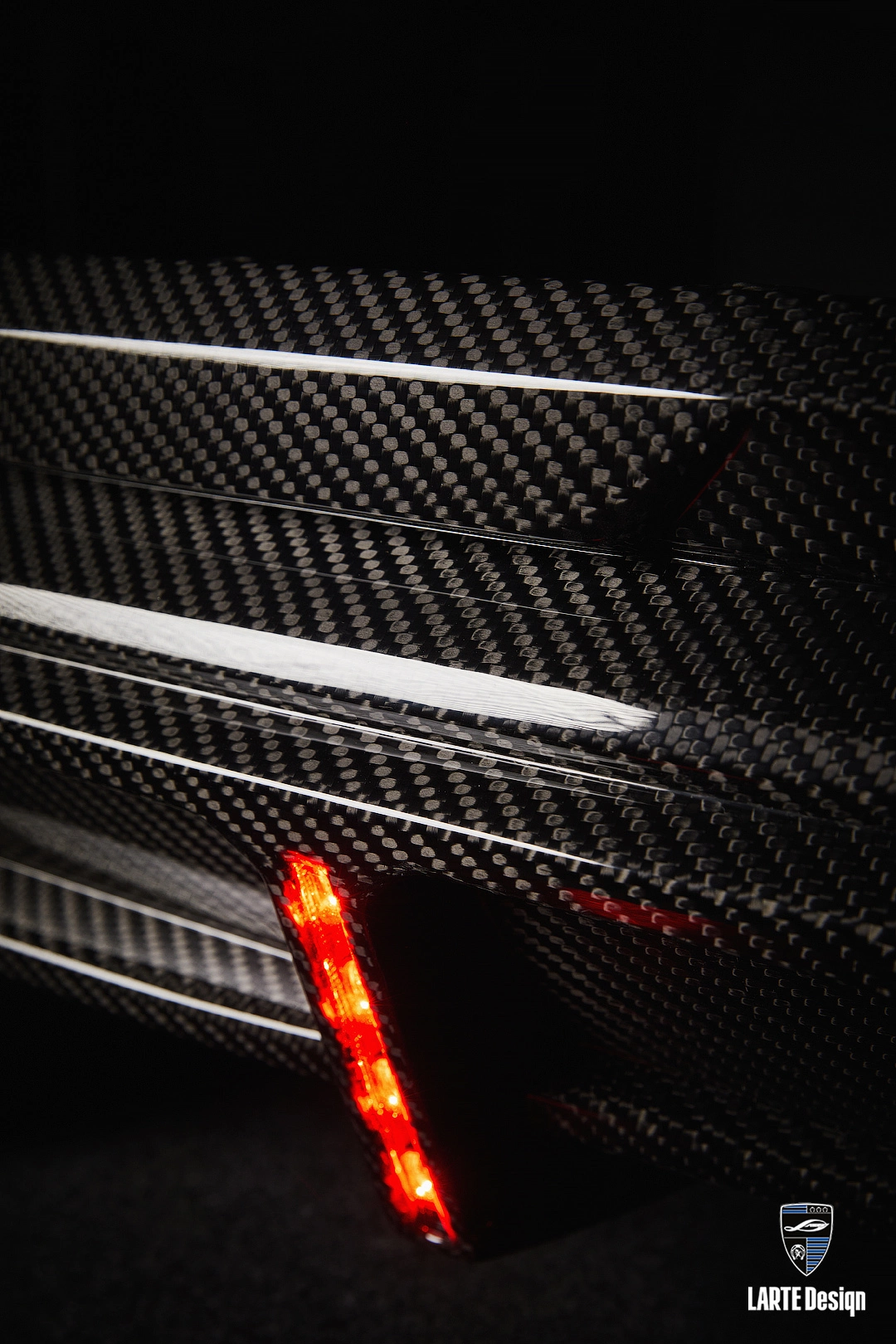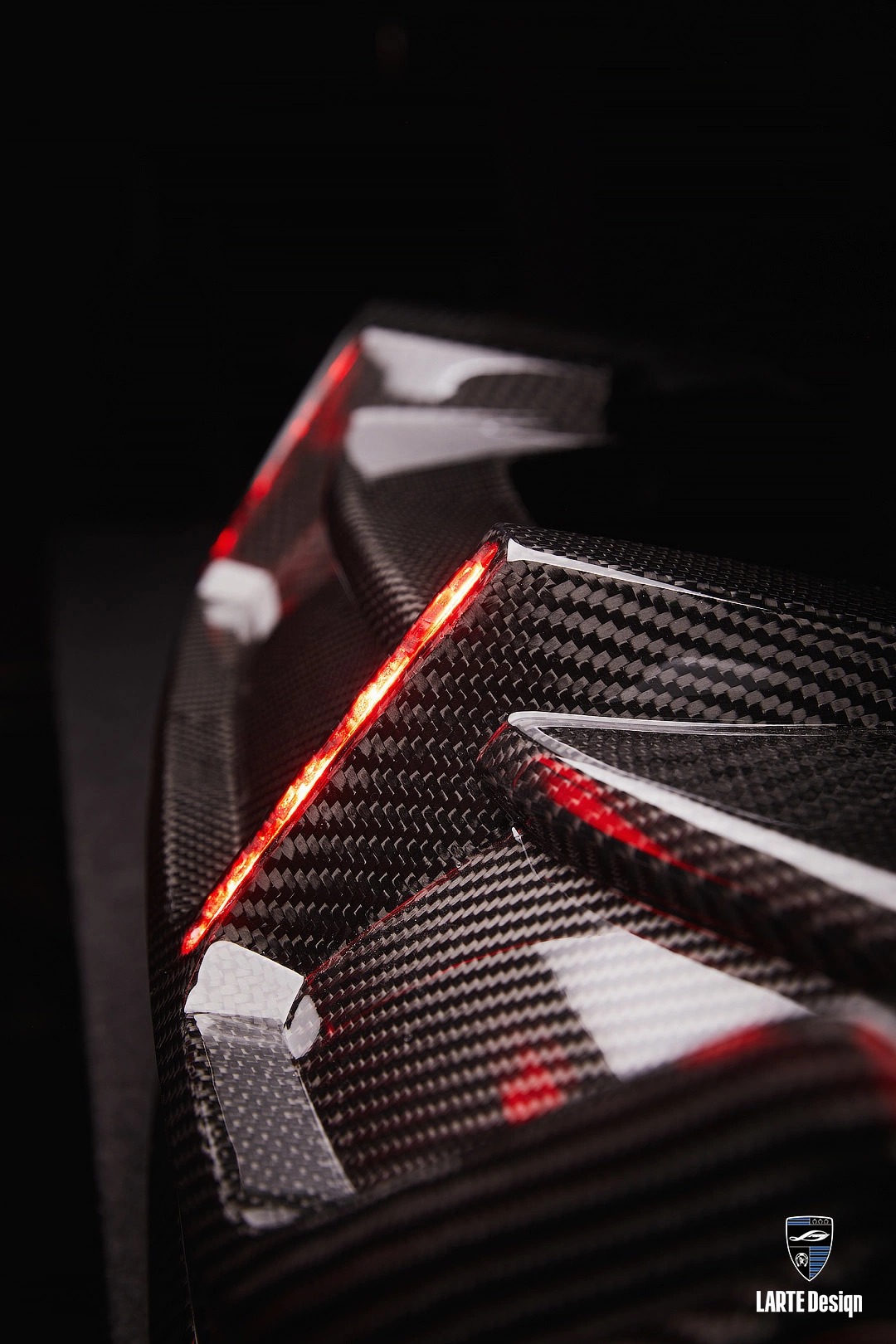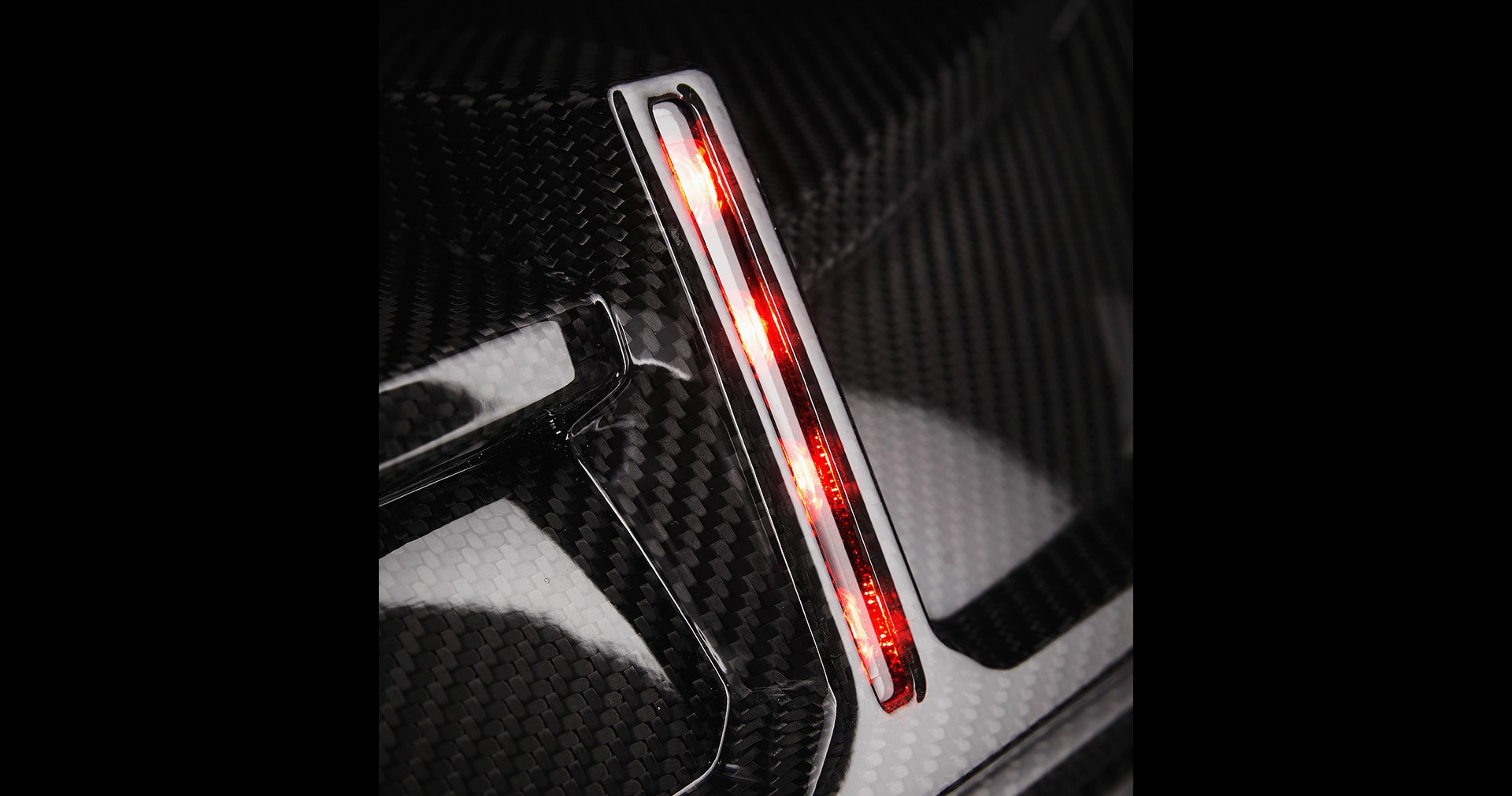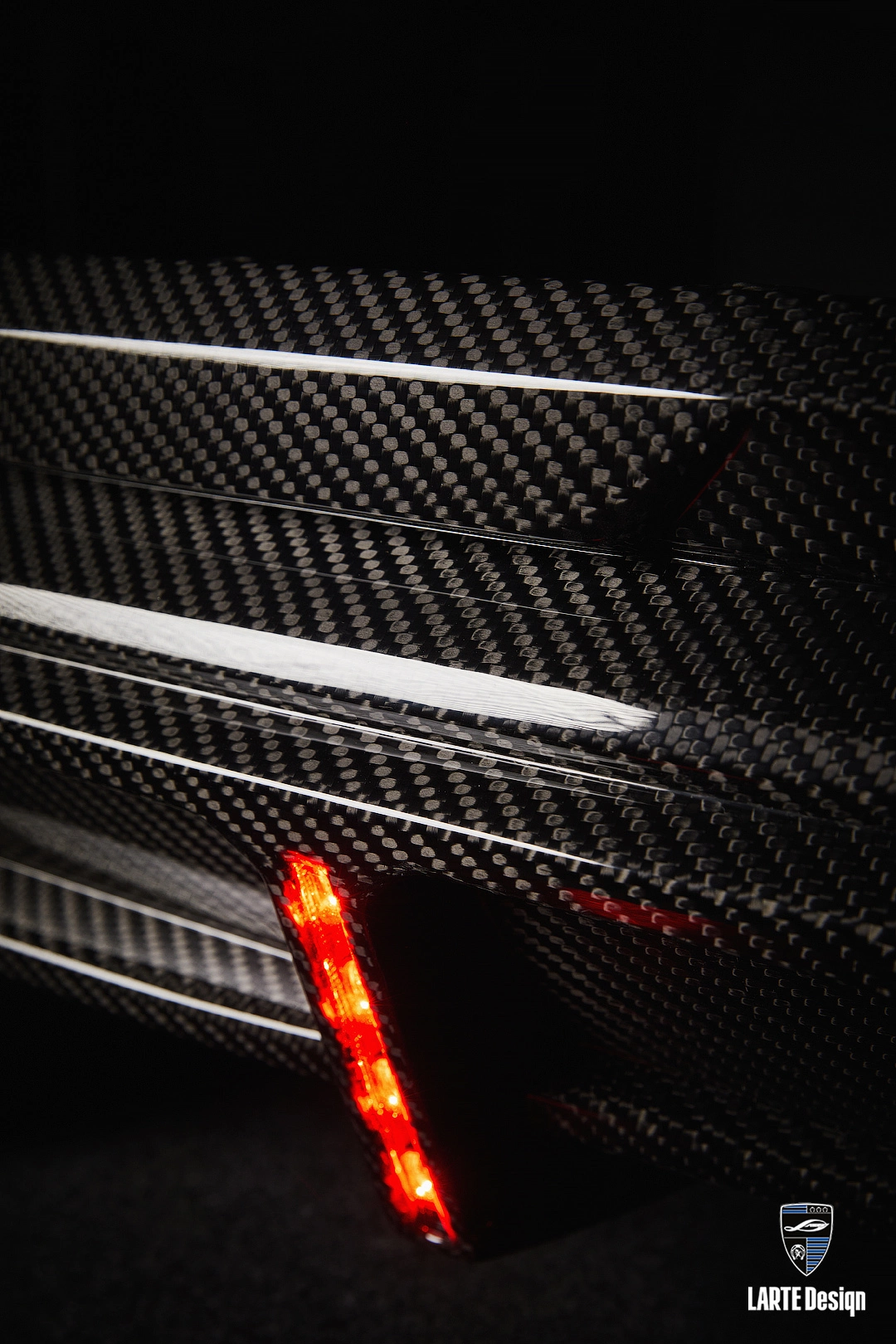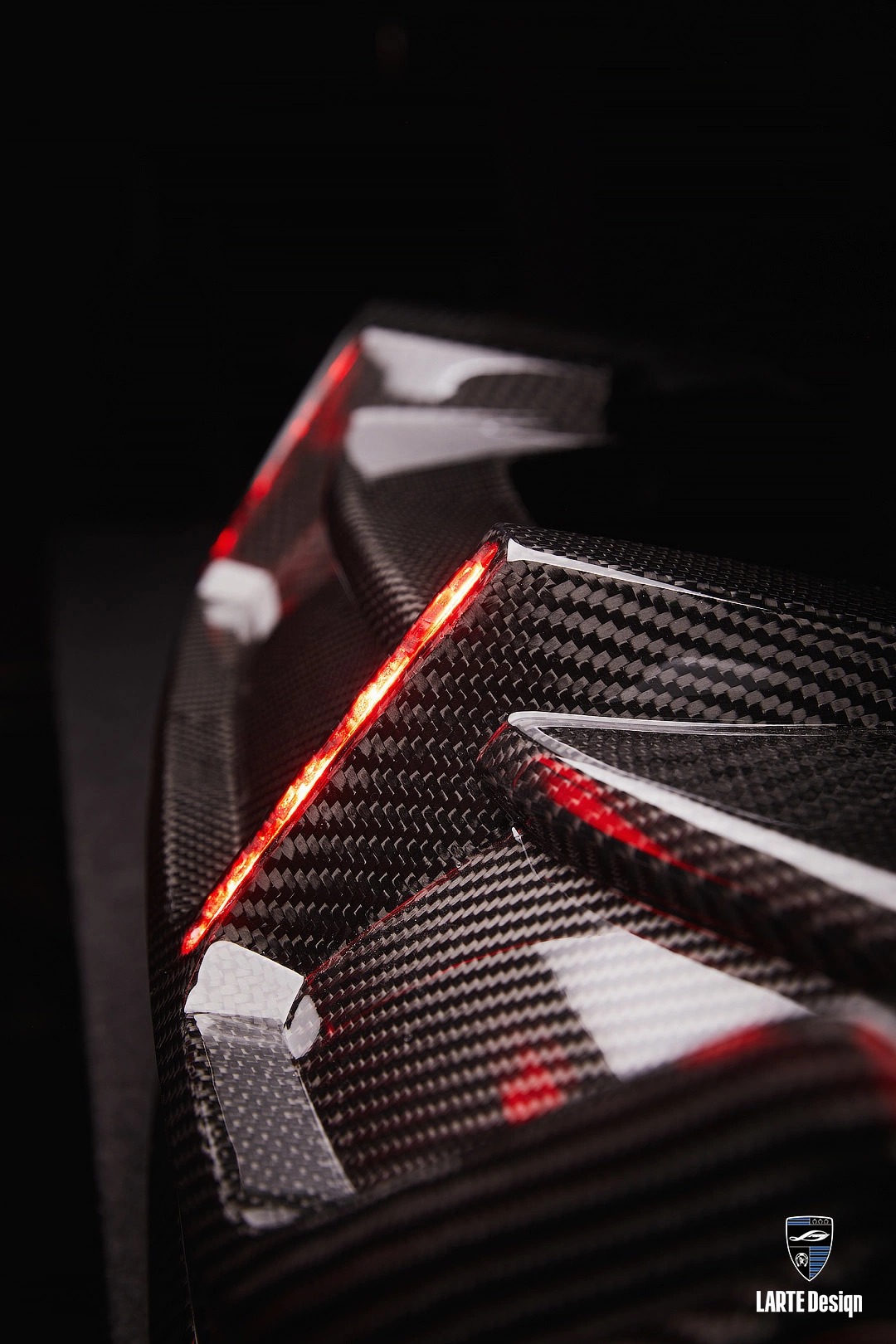 Brake light (2 pcs.)
Additional double brake lights for Mercedes Maybach GLS 600 X167 2019 - 2023
(3572)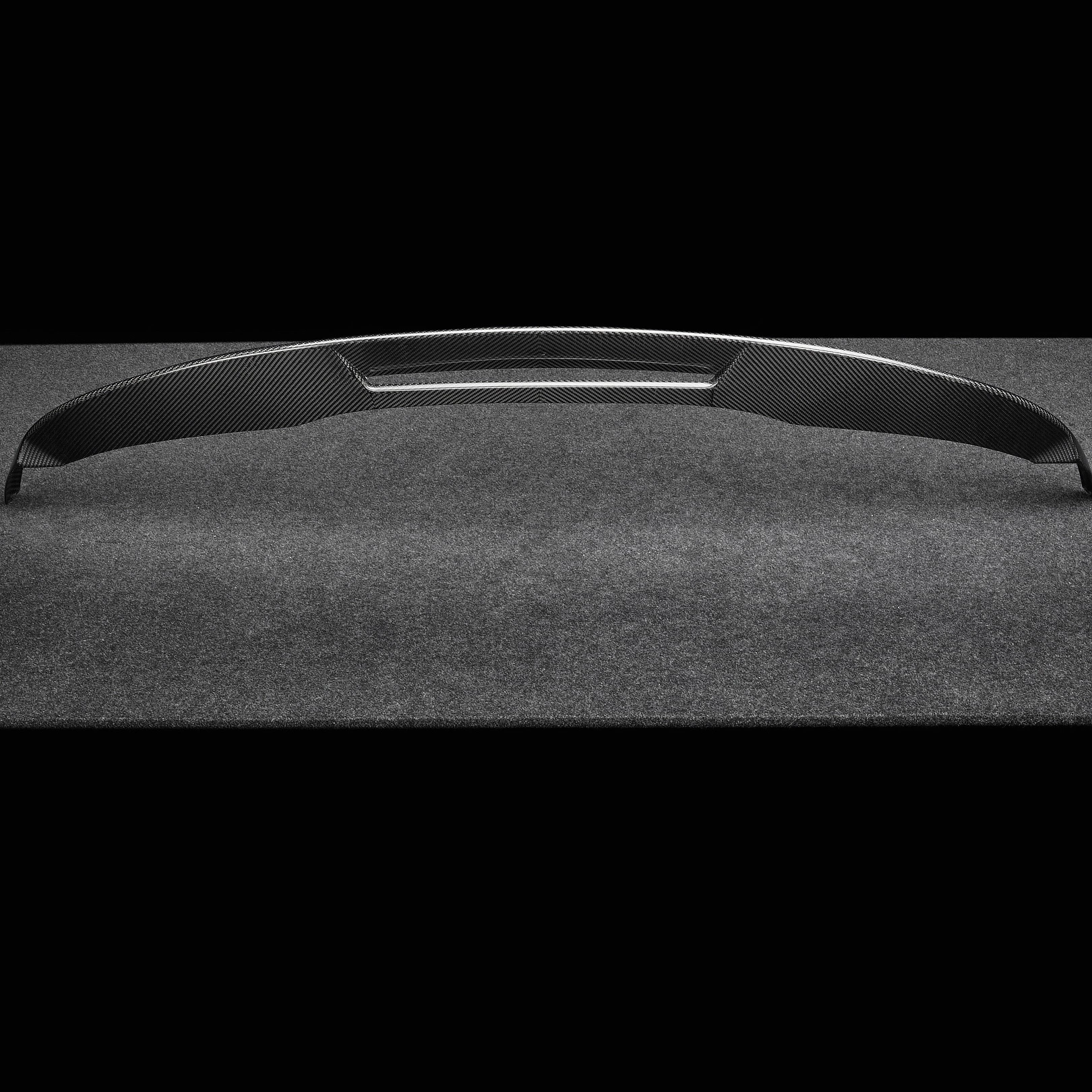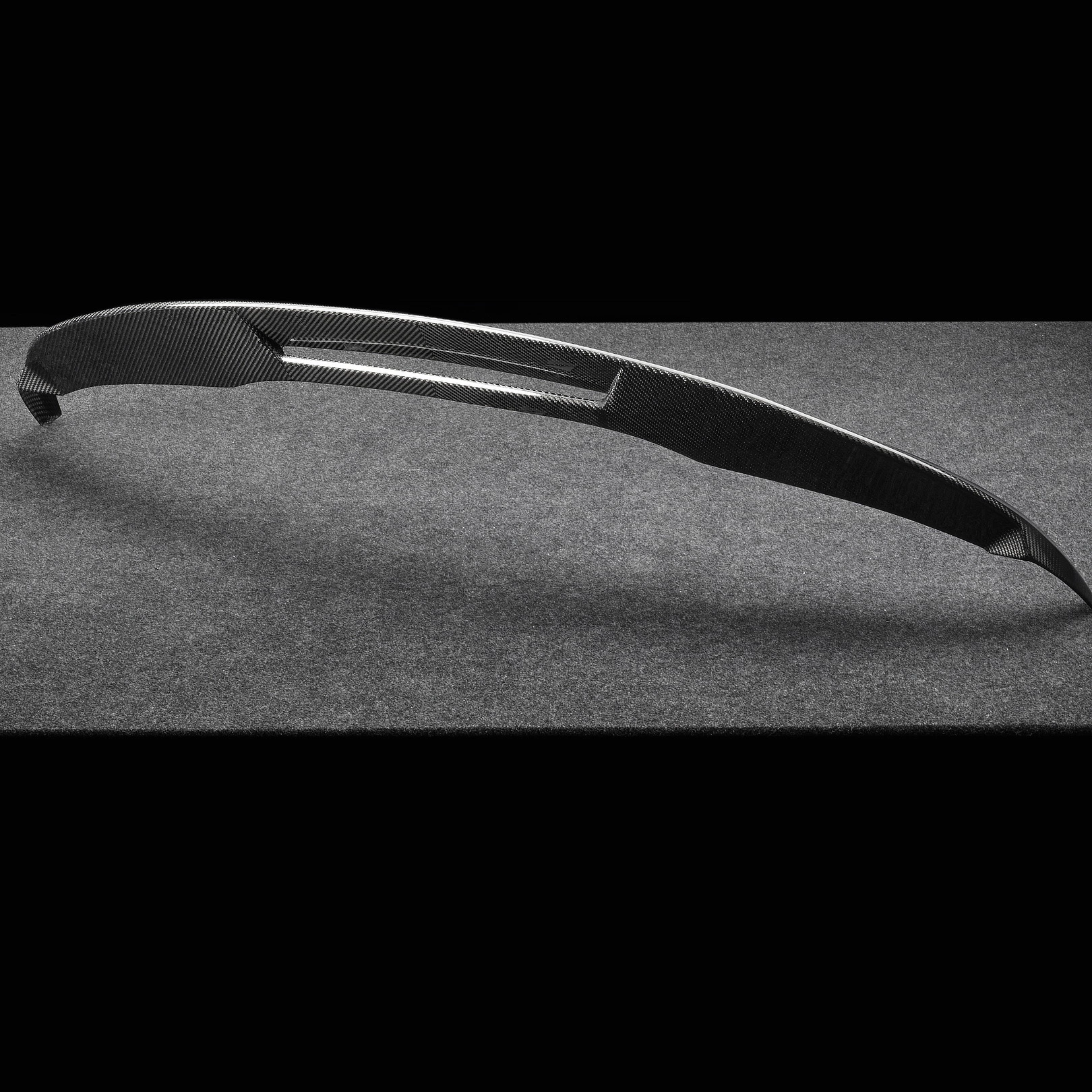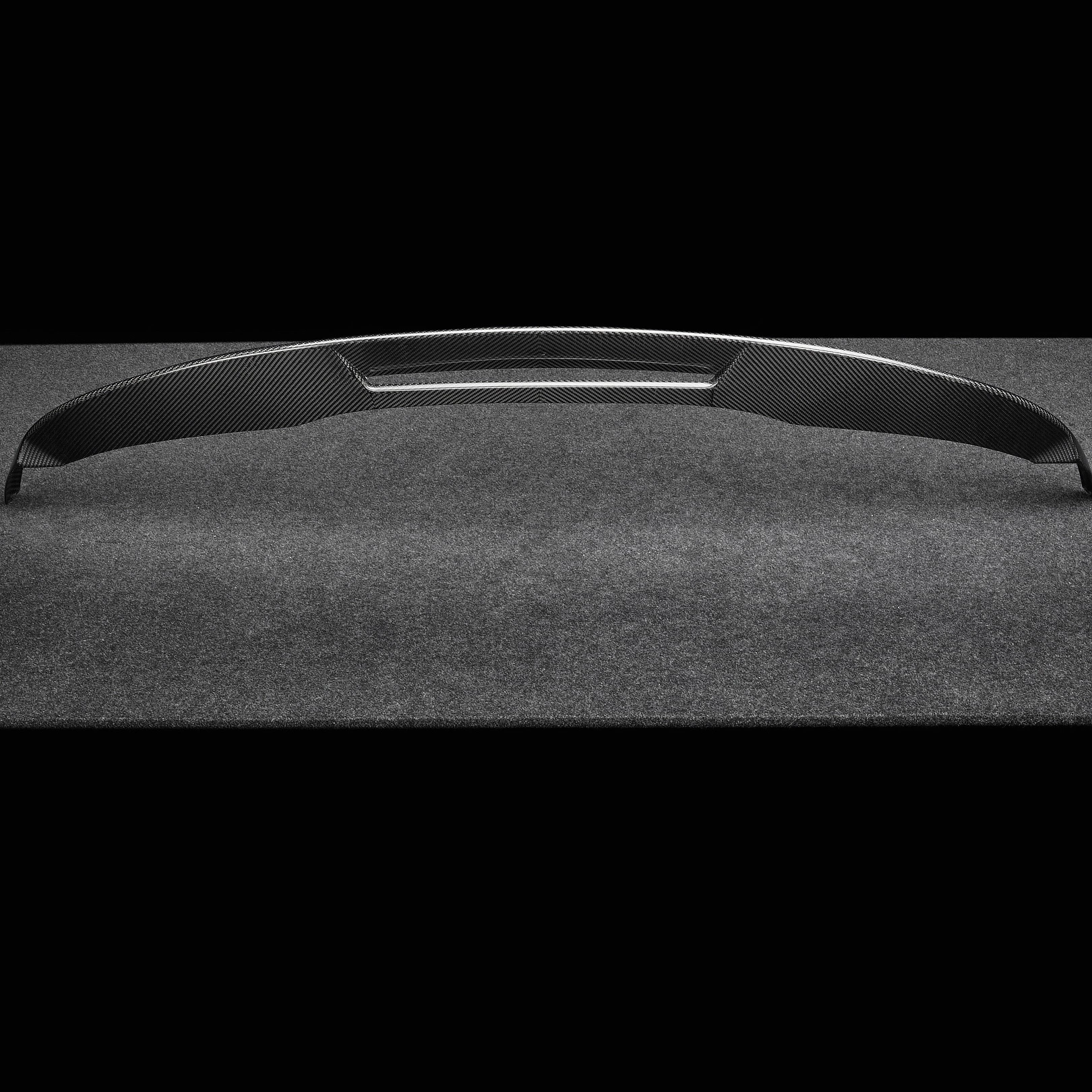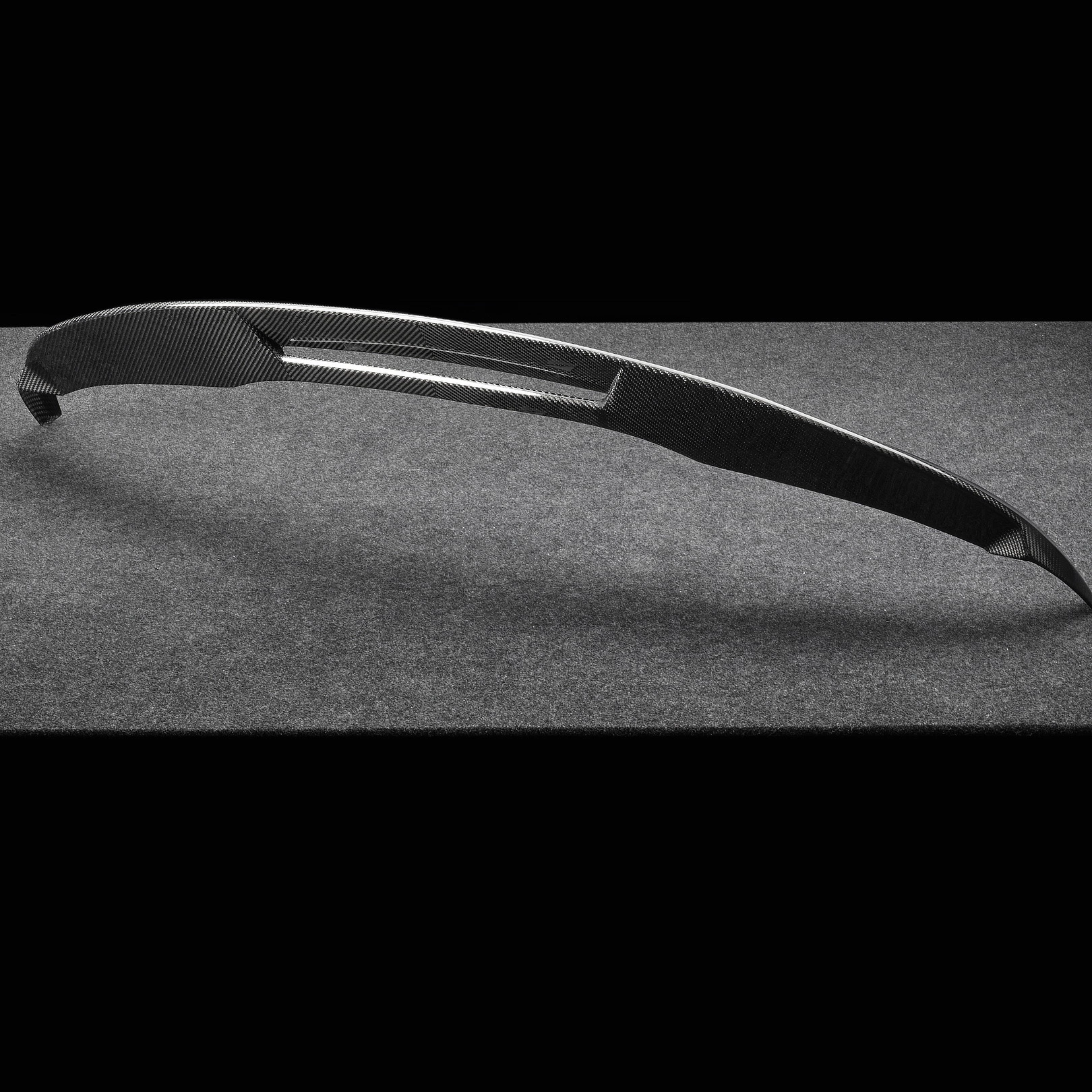 Roof spoiler
Sports roof spoiler Charisma for Mercedes Maybach GLS 600 X167 2019 - 2023
(GLS-LR2-005.00.C)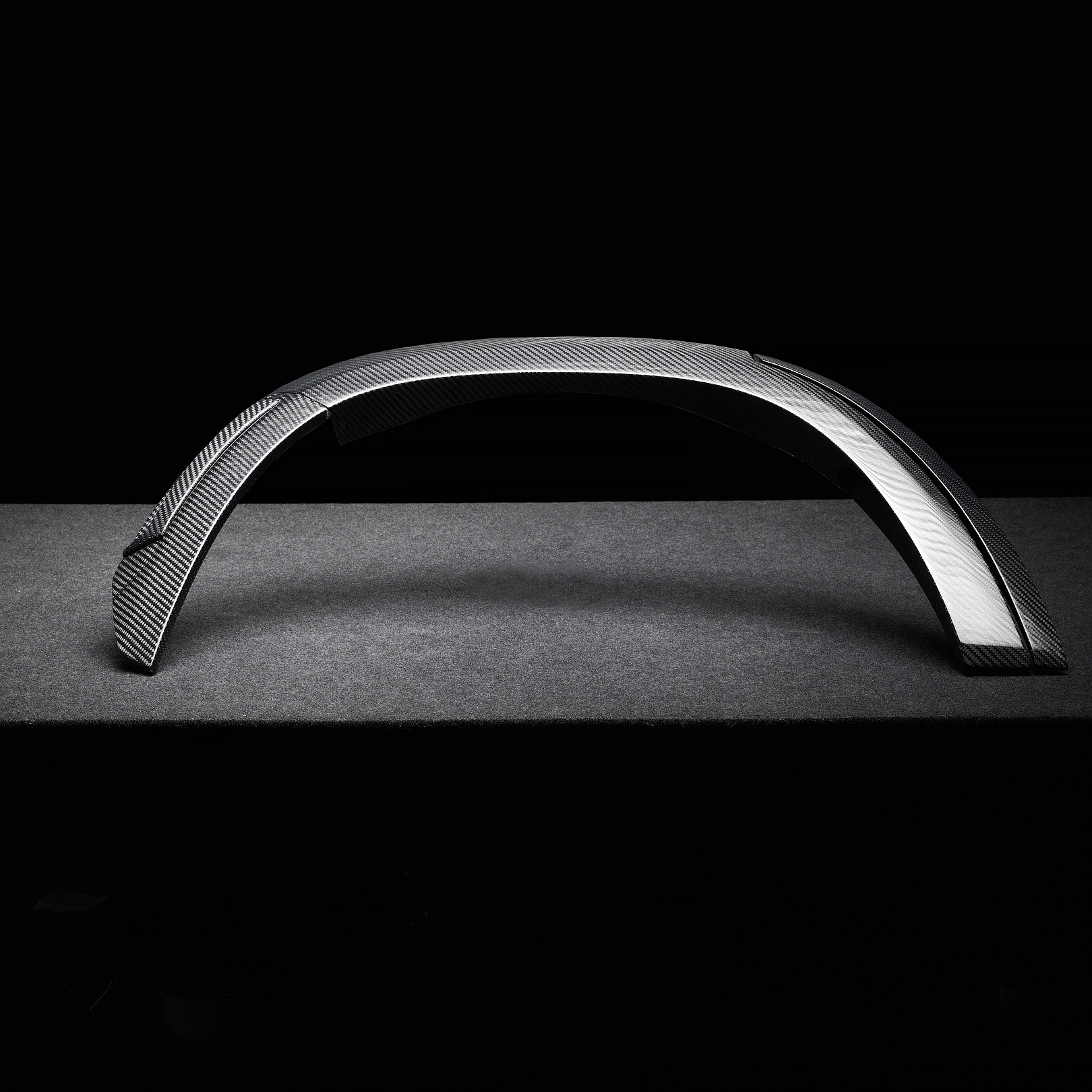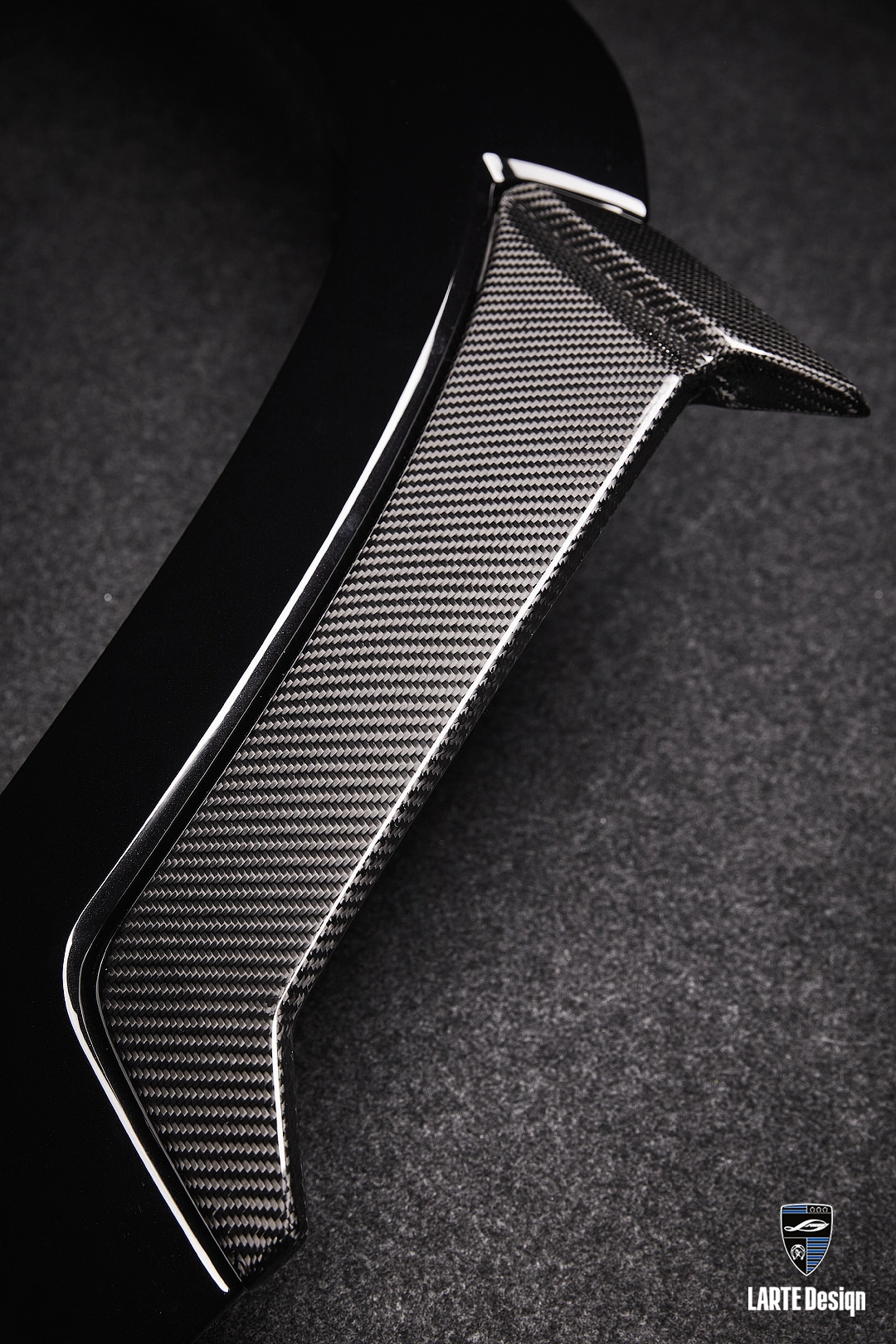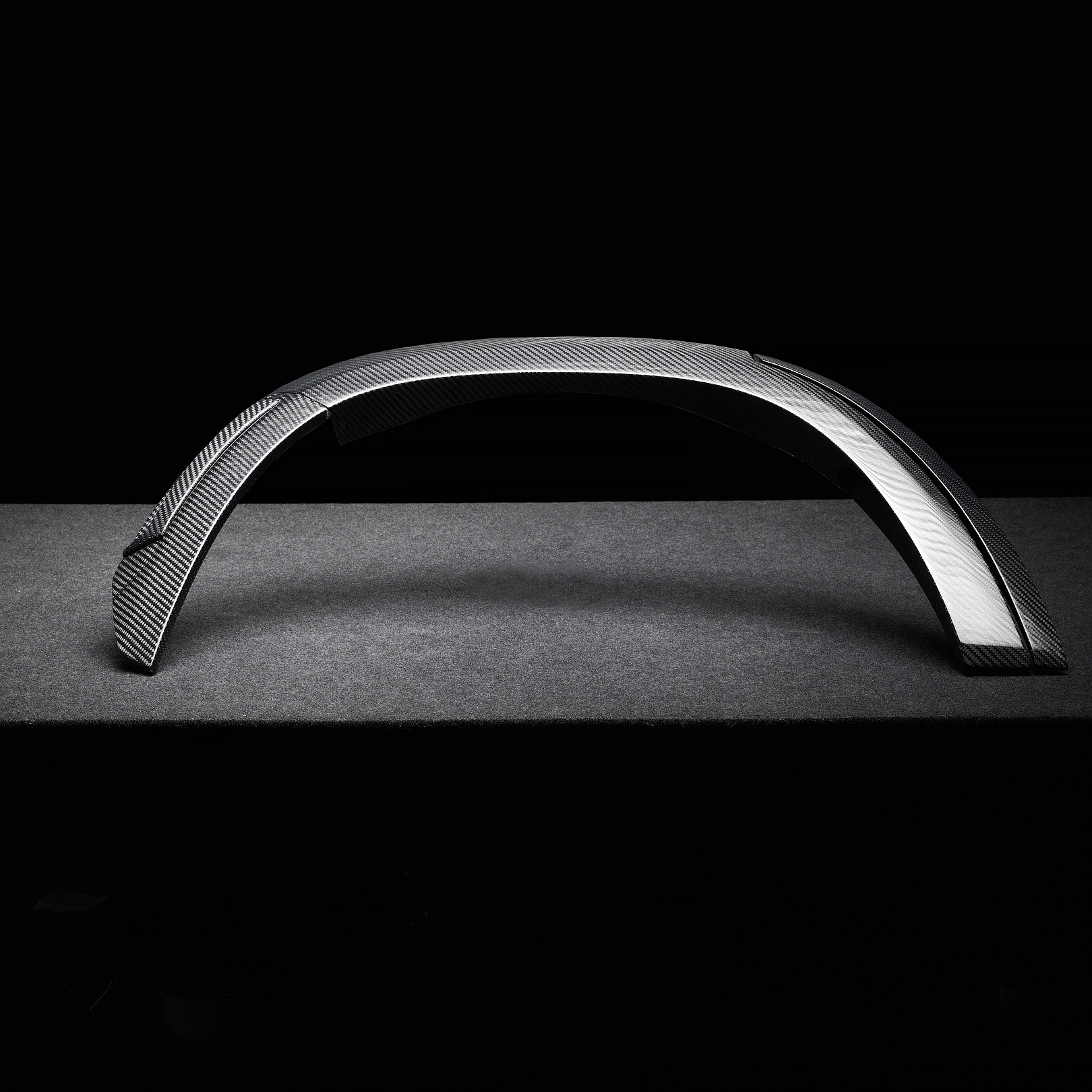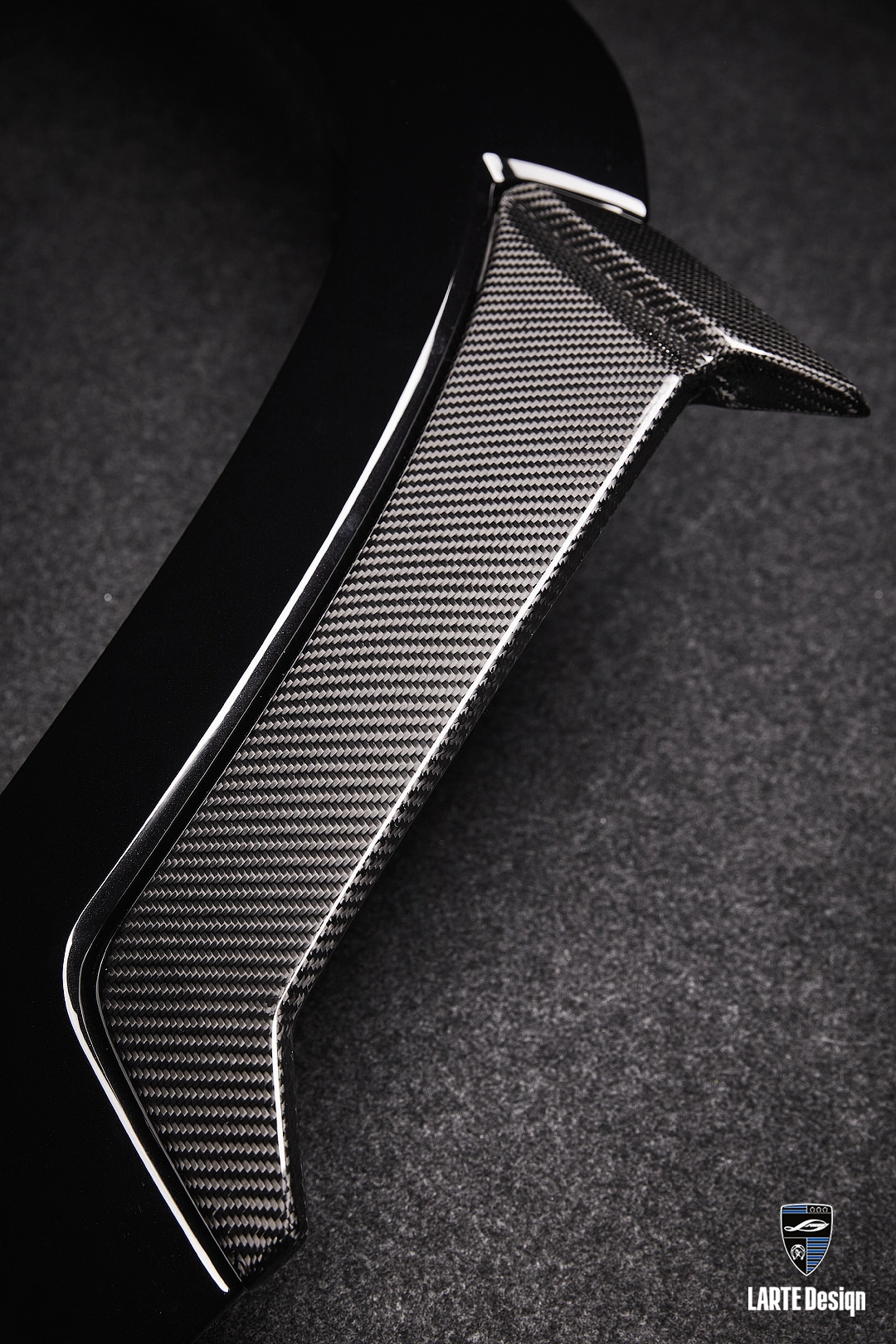 Fender arches rear
Rear arch extensions Charisma for Mercedes Maybach GLS 600 X167 2019 - 2023
(GLS-LR-006.01/02)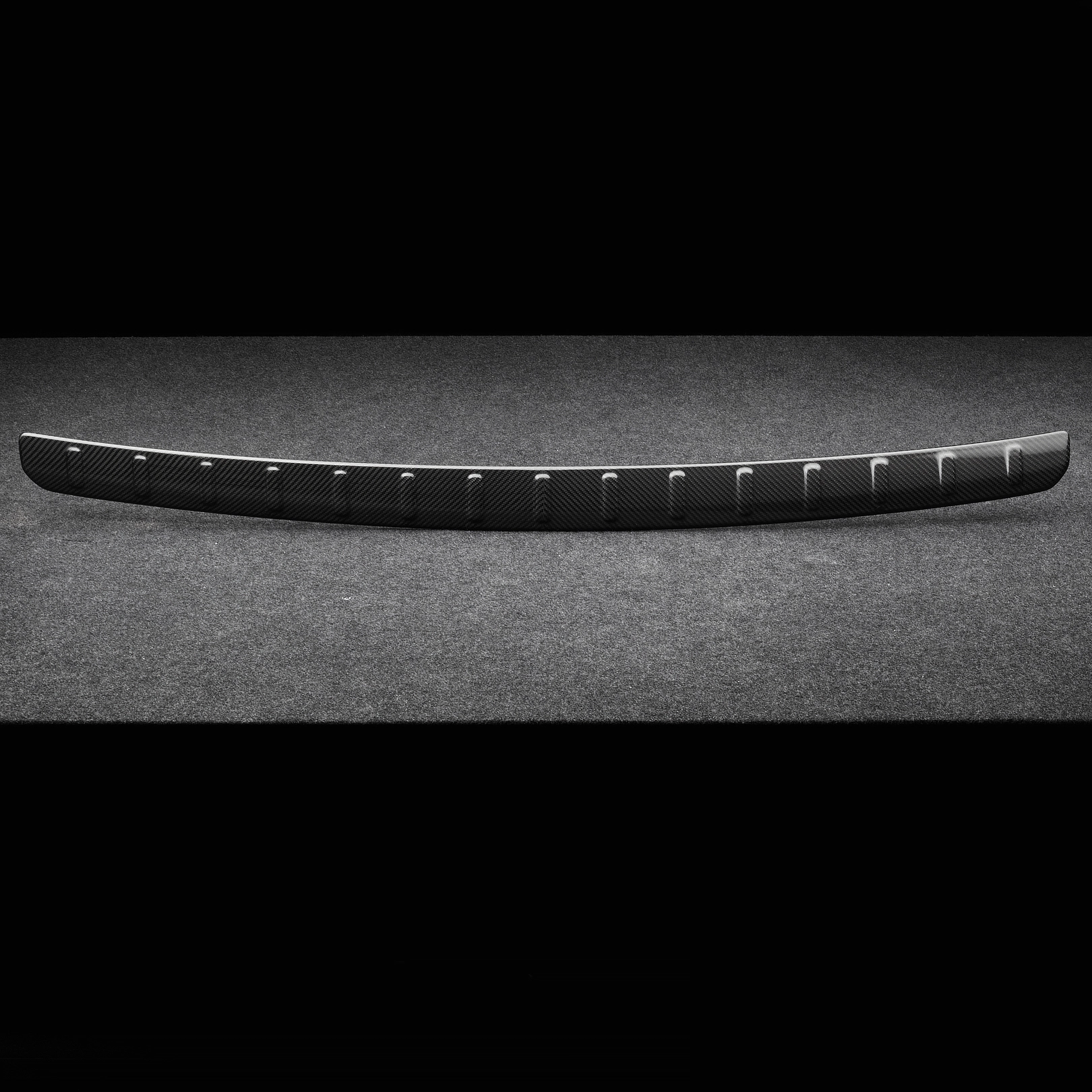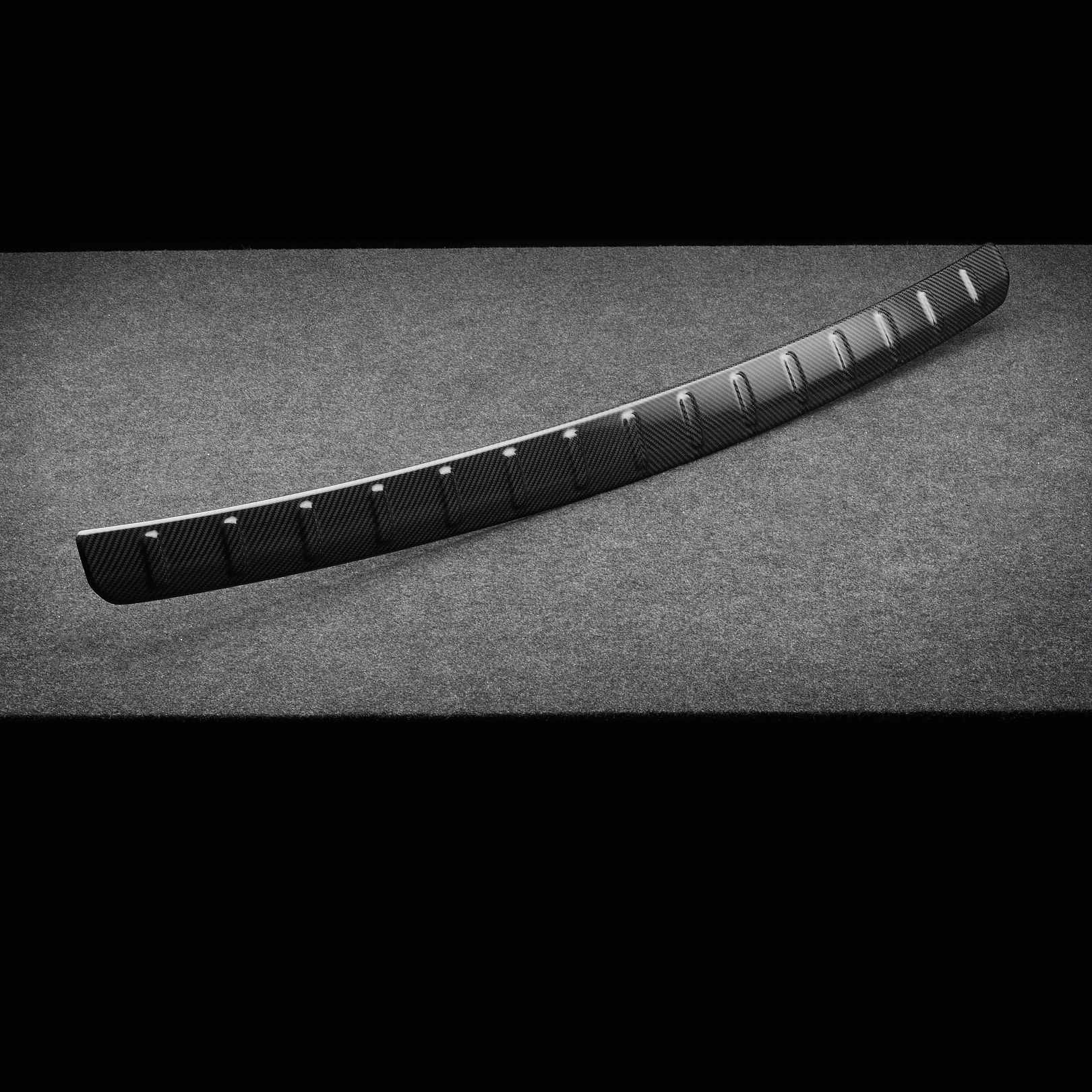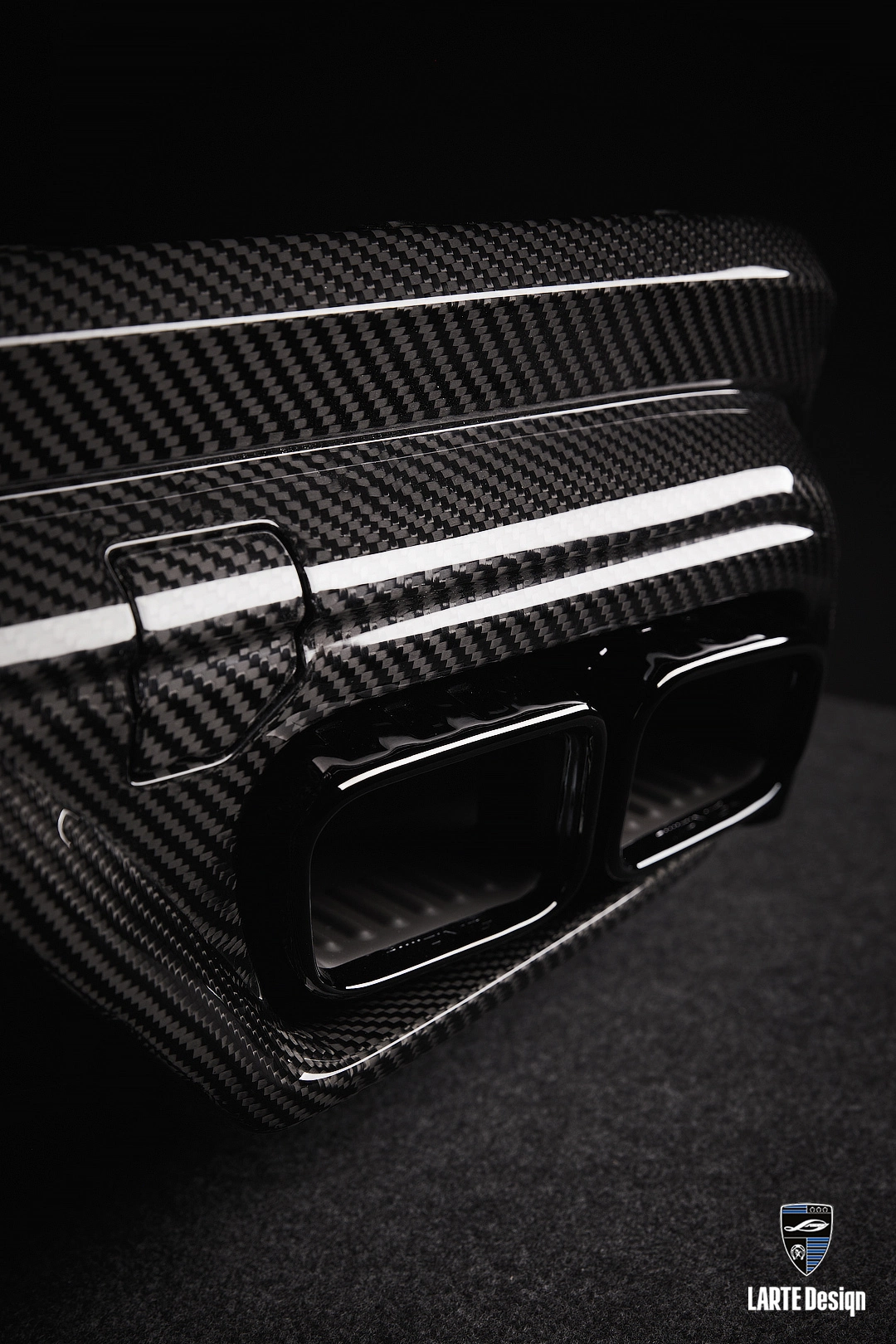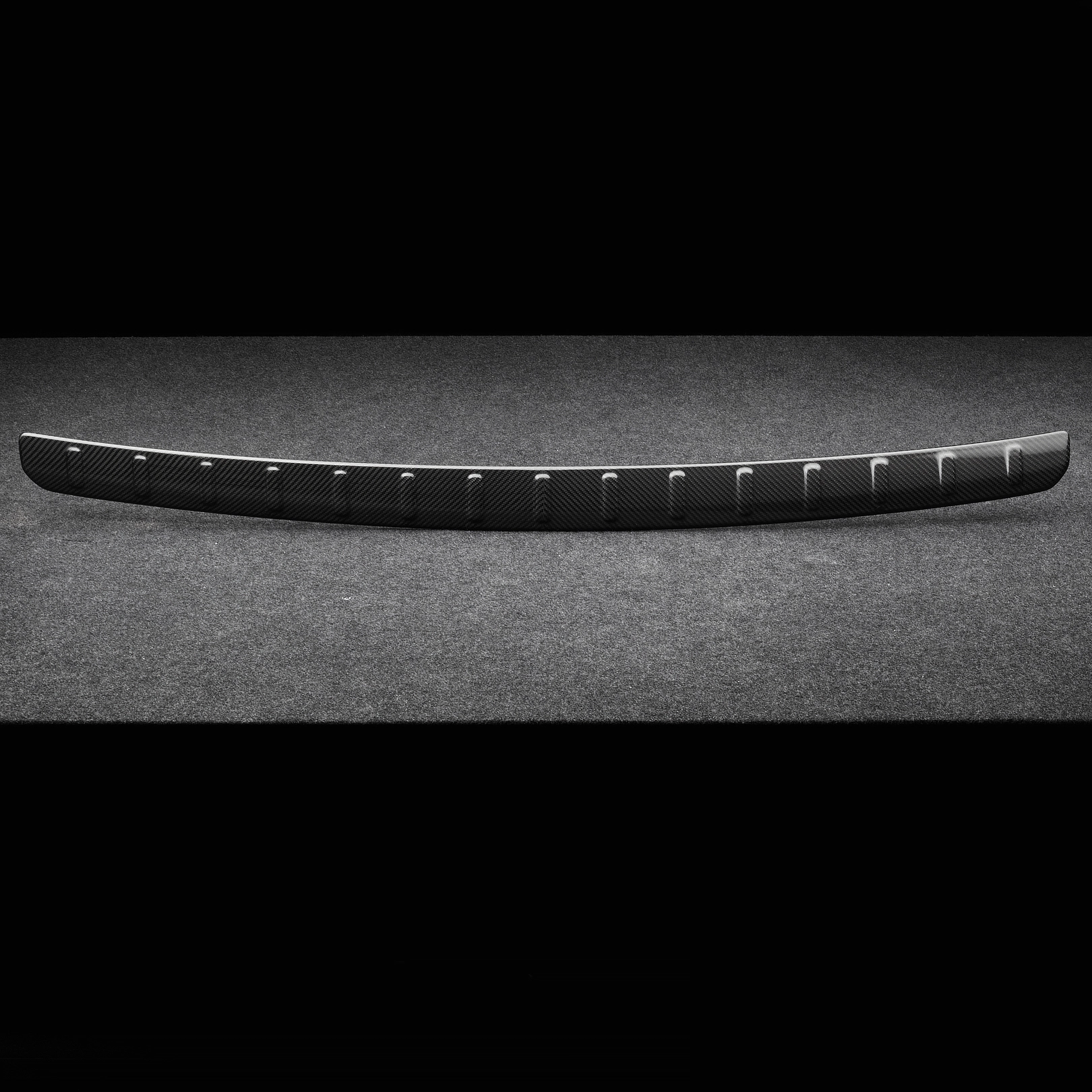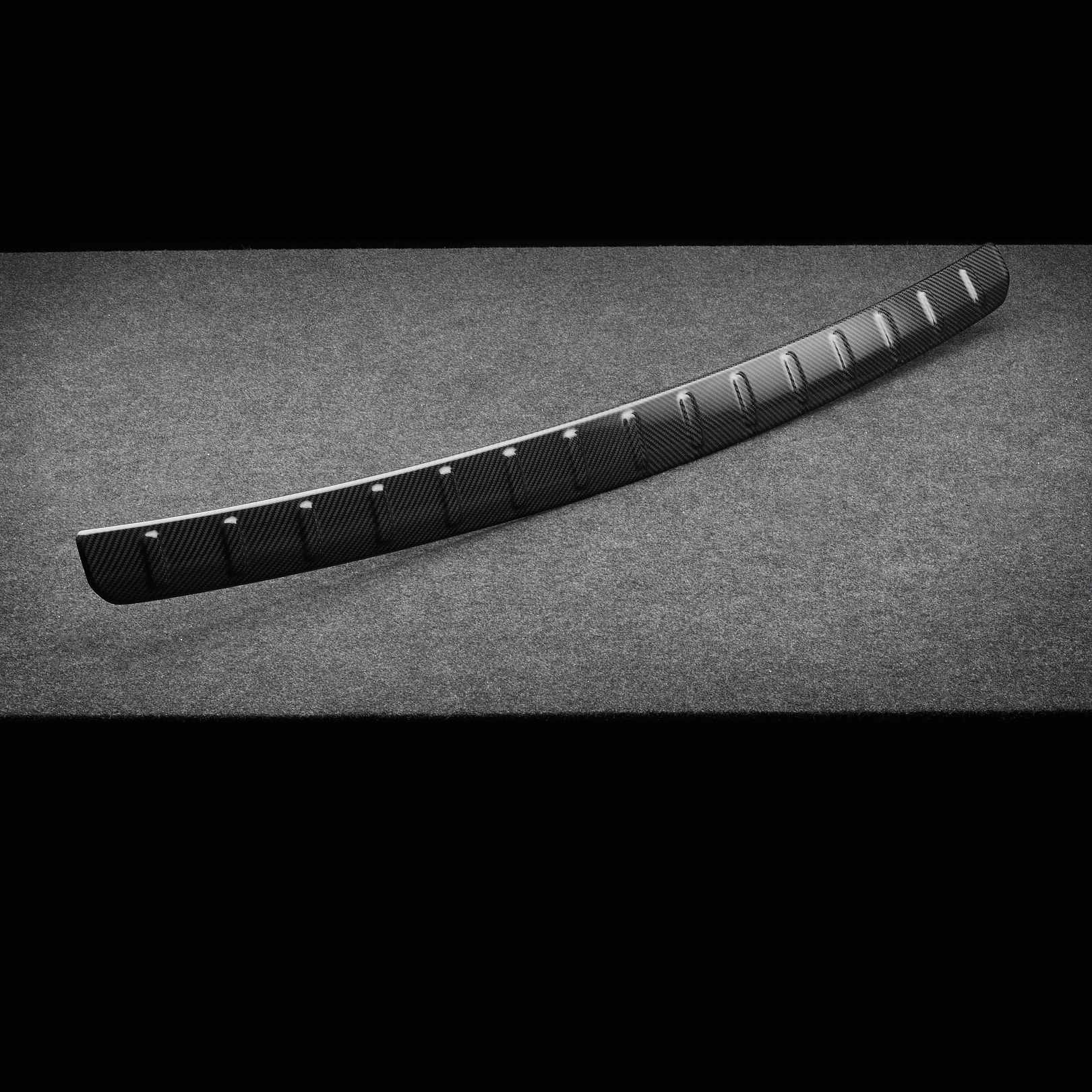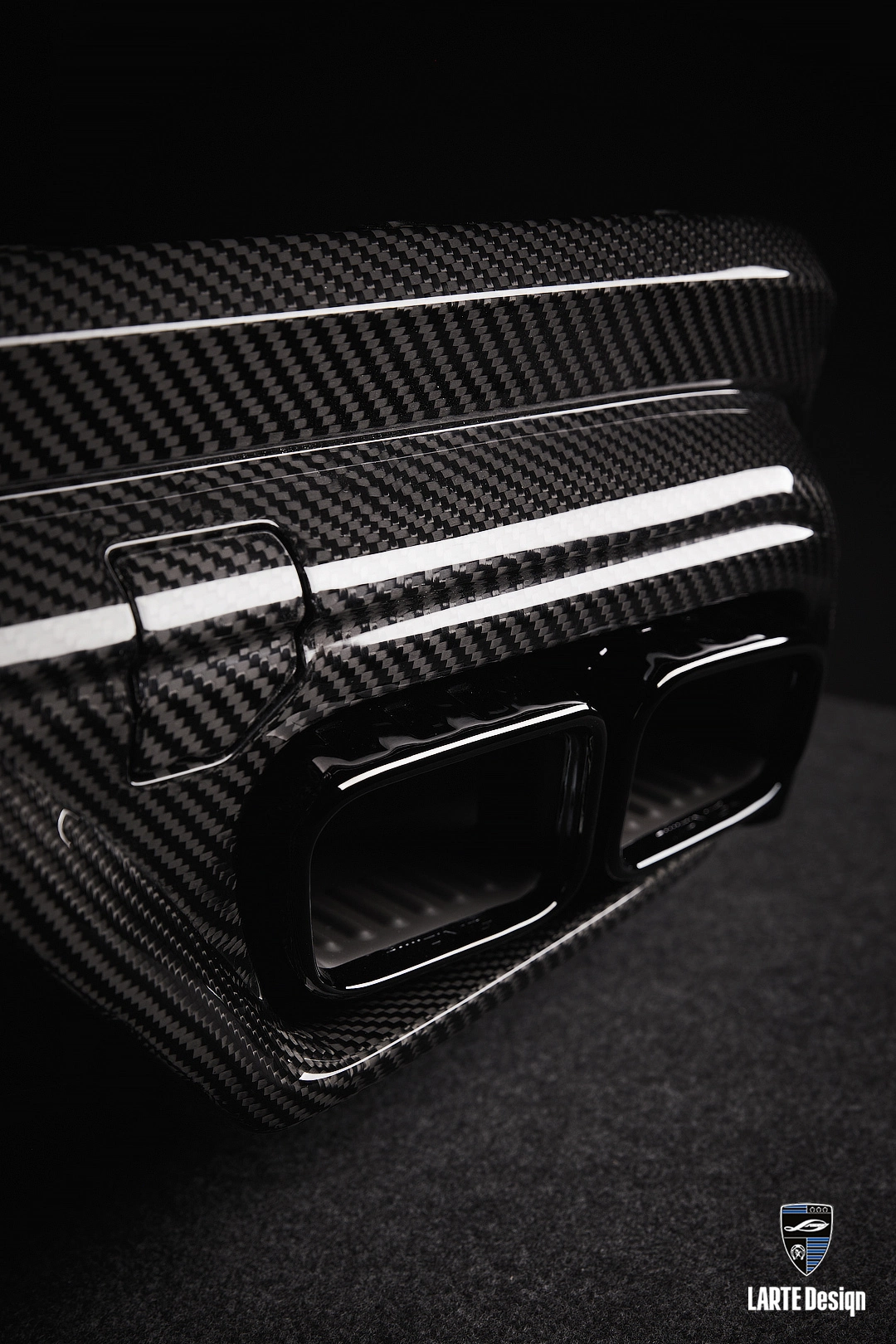 Rear bumper overlay
Antichrome trunk overlay for Mercedes Maybach GLS 600 X167 2019 - 2023
(GLS-LR2-002.00.C)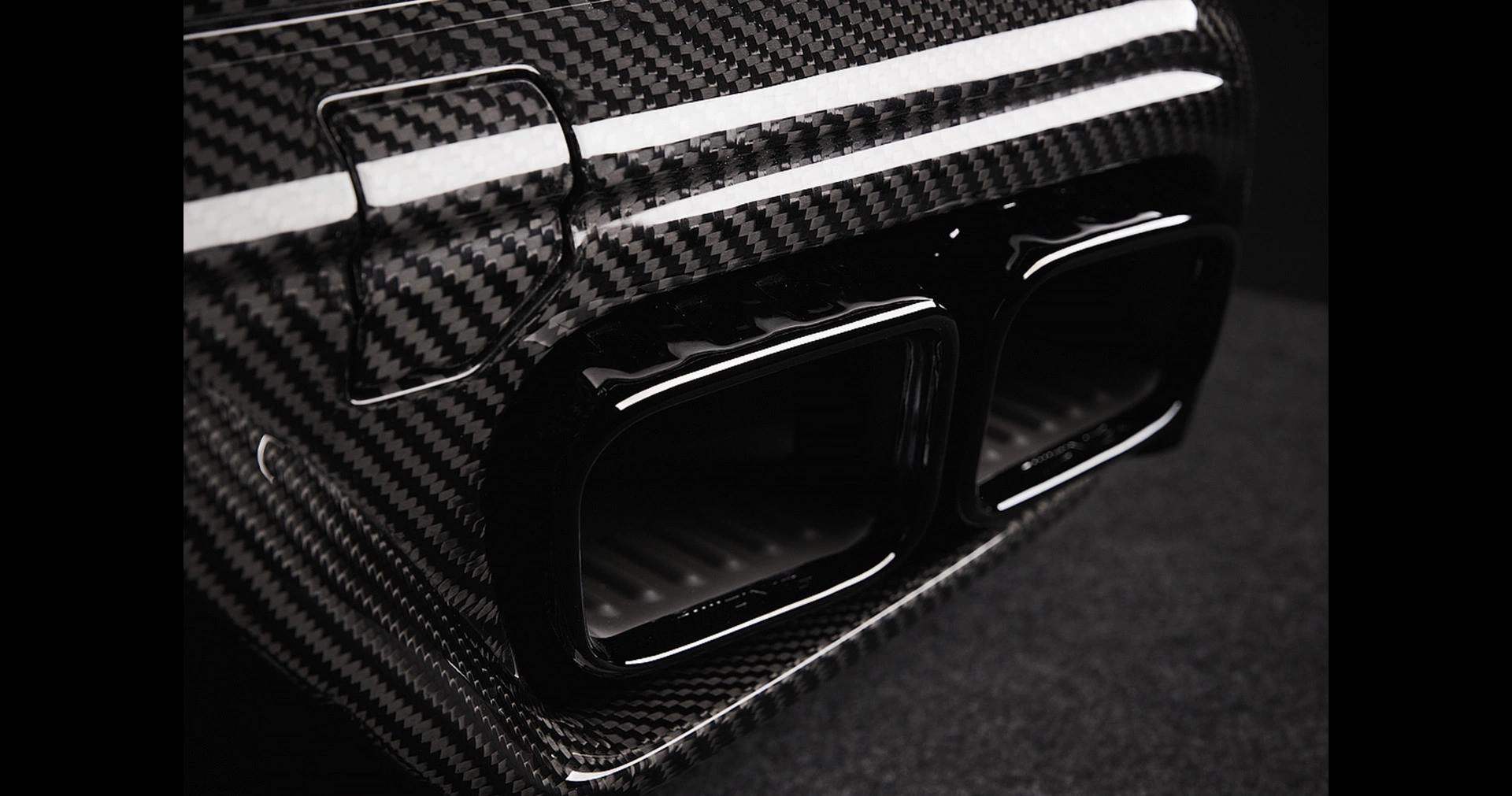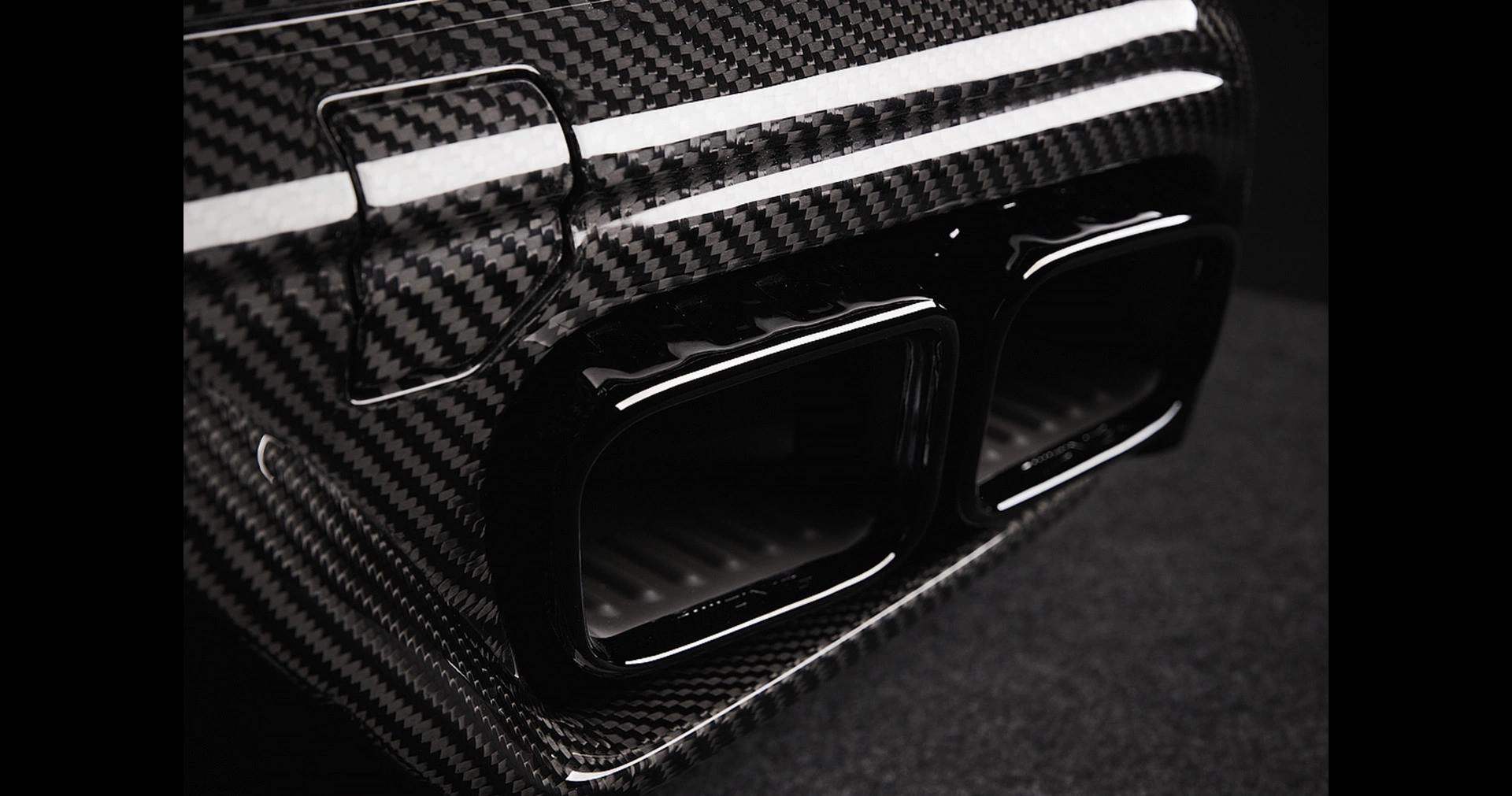 Tailpipe tips AMG 63
Original AMG 63 muffler tips for for Mercedes Maybach GLS 600 X167 2019 - 2023
1. Hood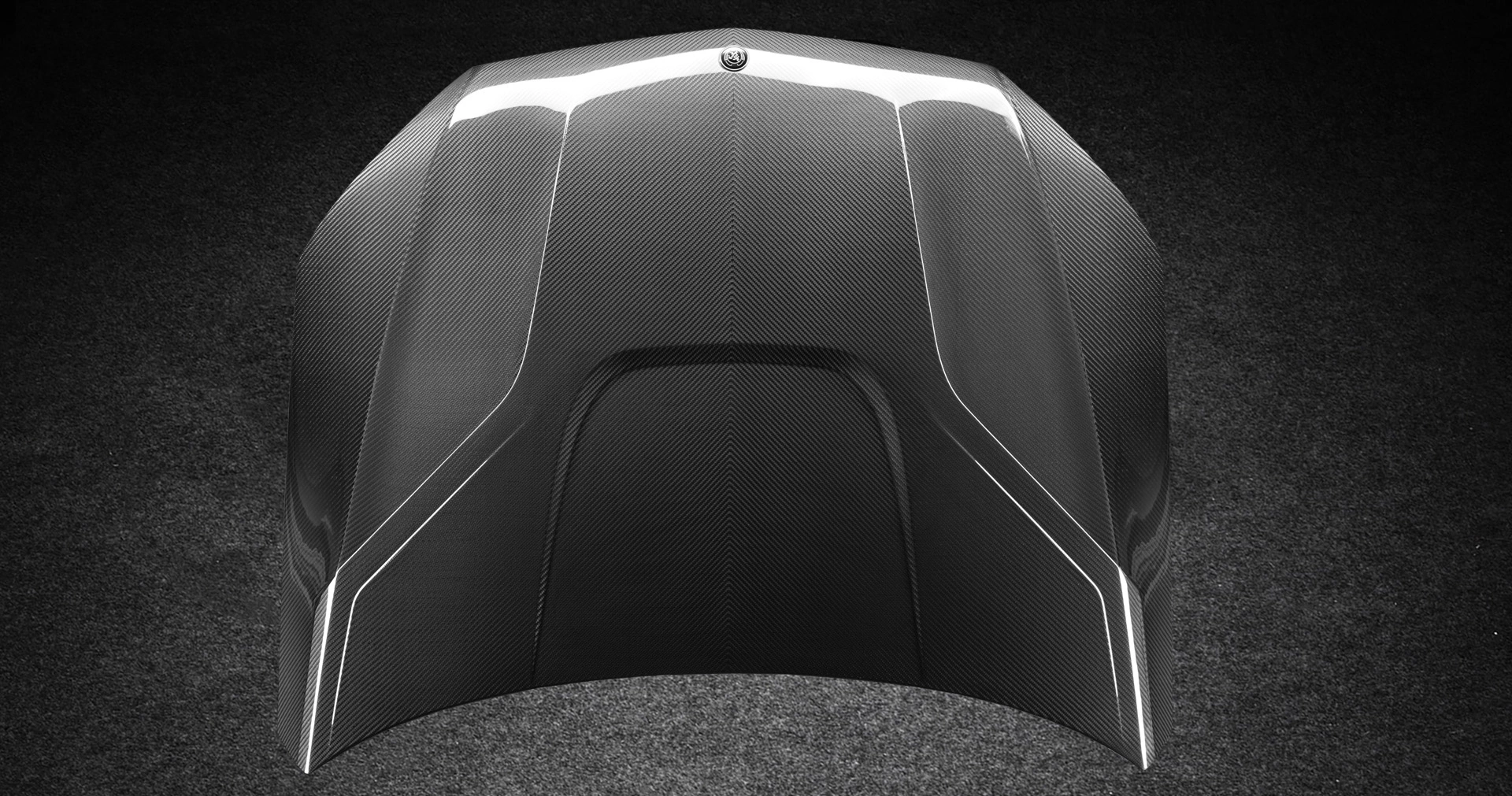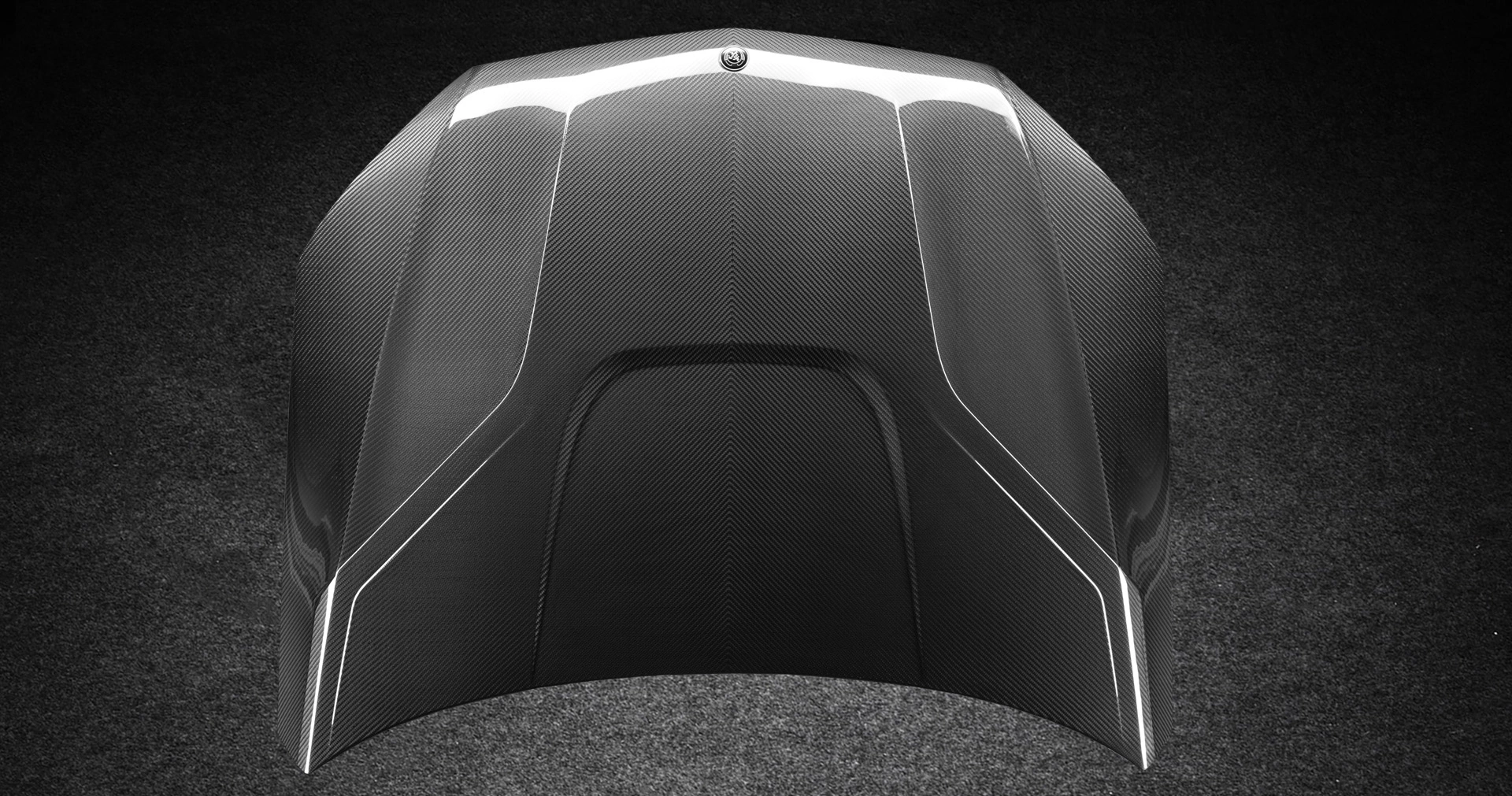 Hood
Exclusive bonnet Charisma for Mercedes Maybach GLS 600 X167 2019 - 2023
(GLS-LR-010.00C)
2. Grille trim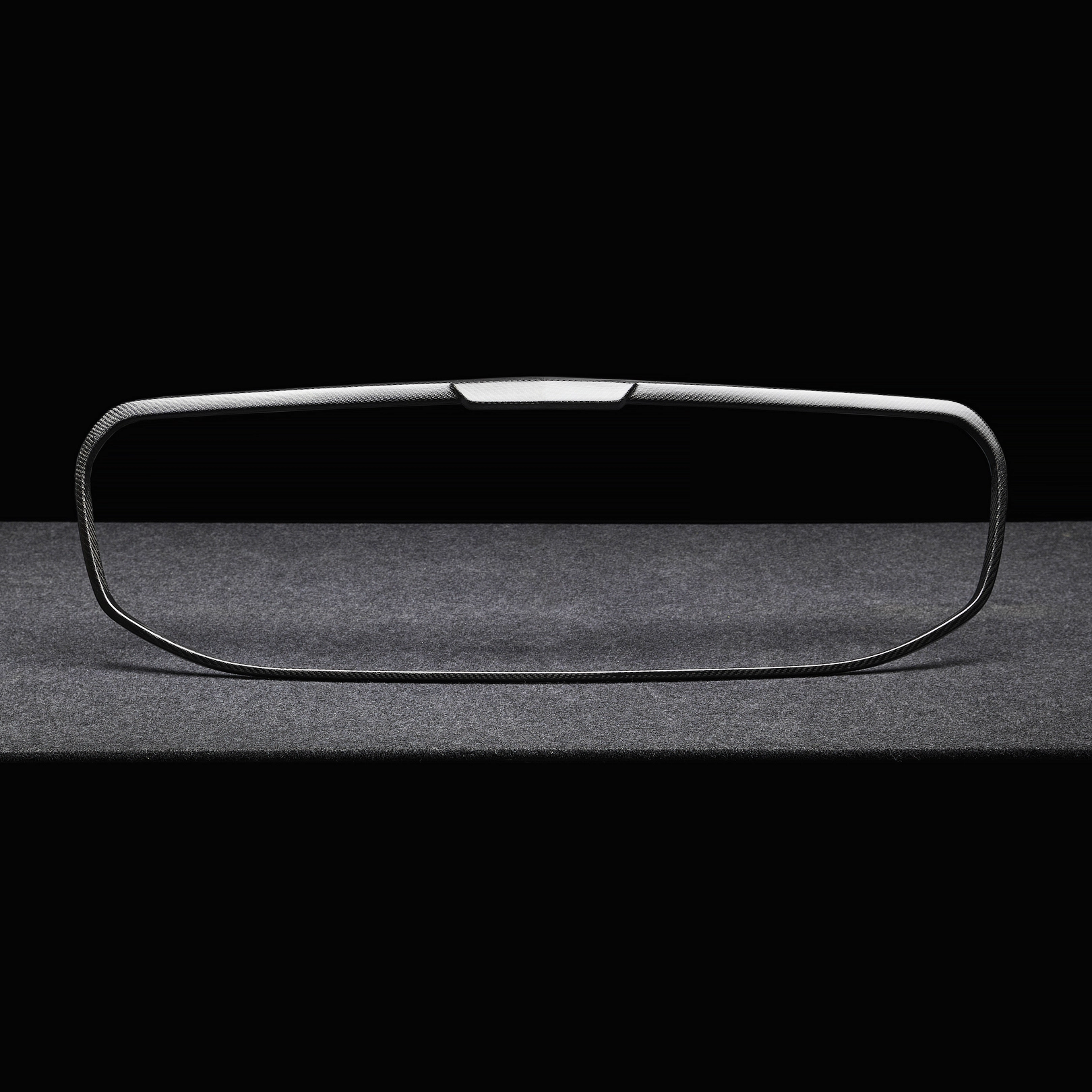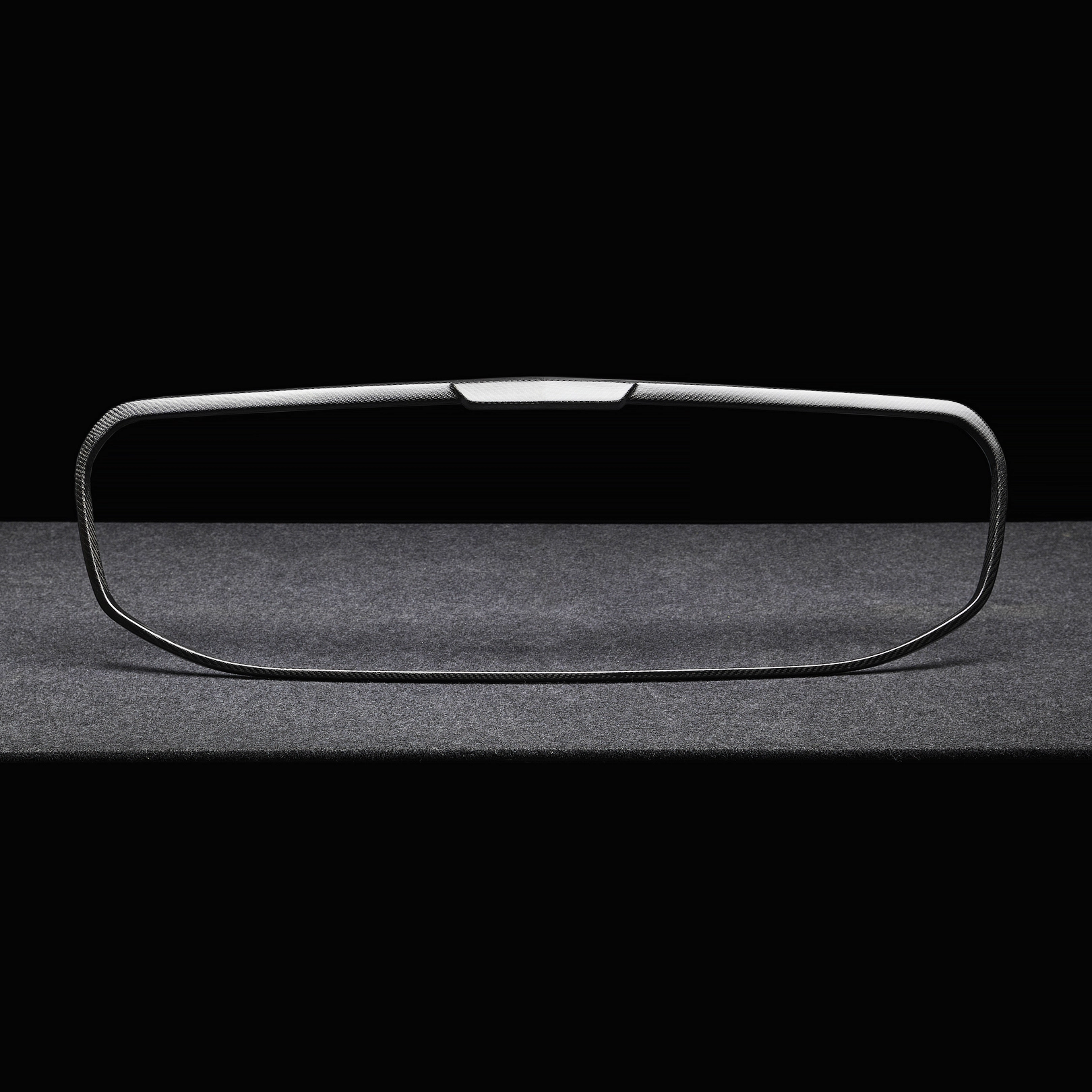 Grille trim
Antichrome grille trim Charisma for Mercedes Maybach GLS 600 X167 2019 - 2023
(GLS-LR1-004.00.C)
3. Front bumper insert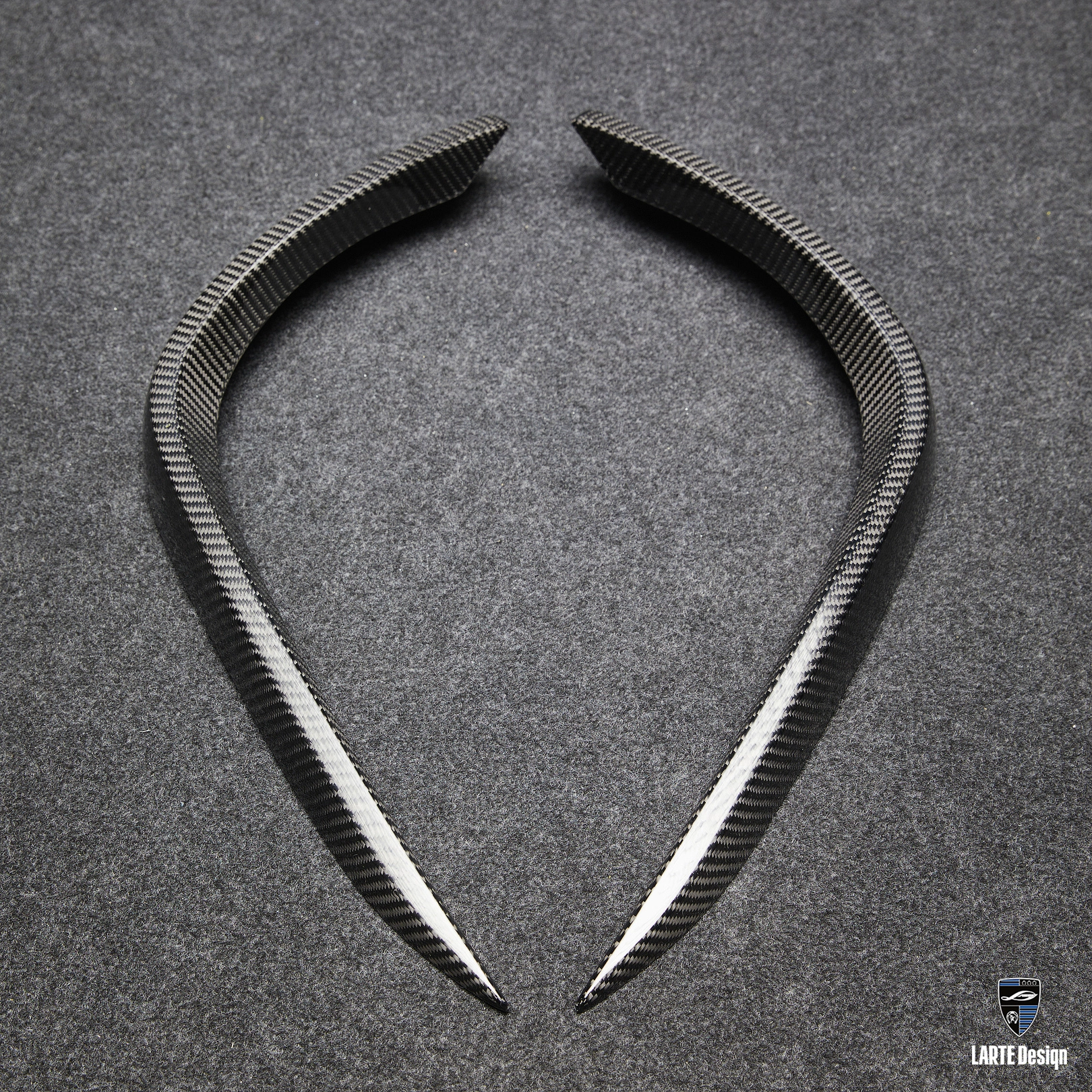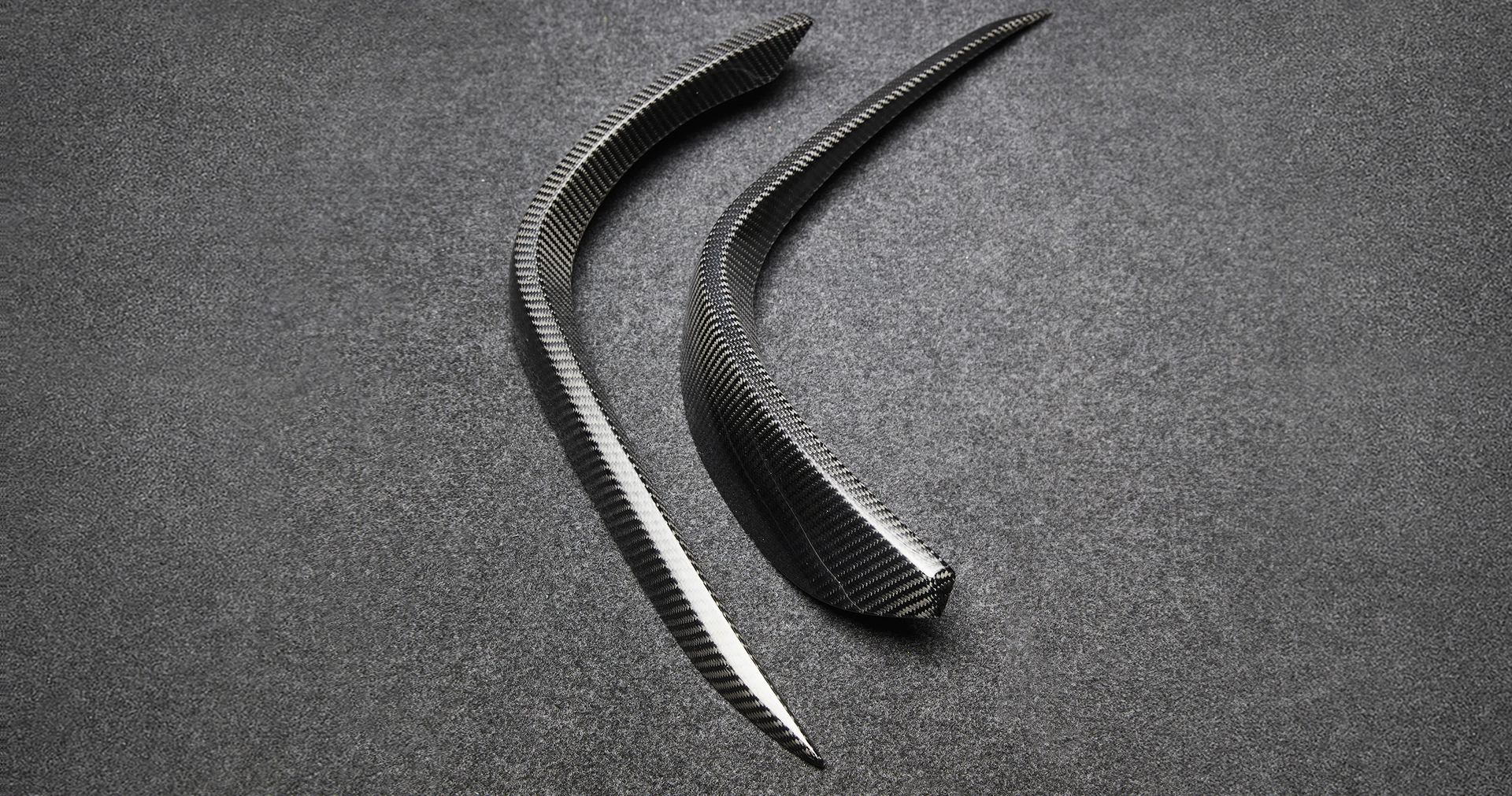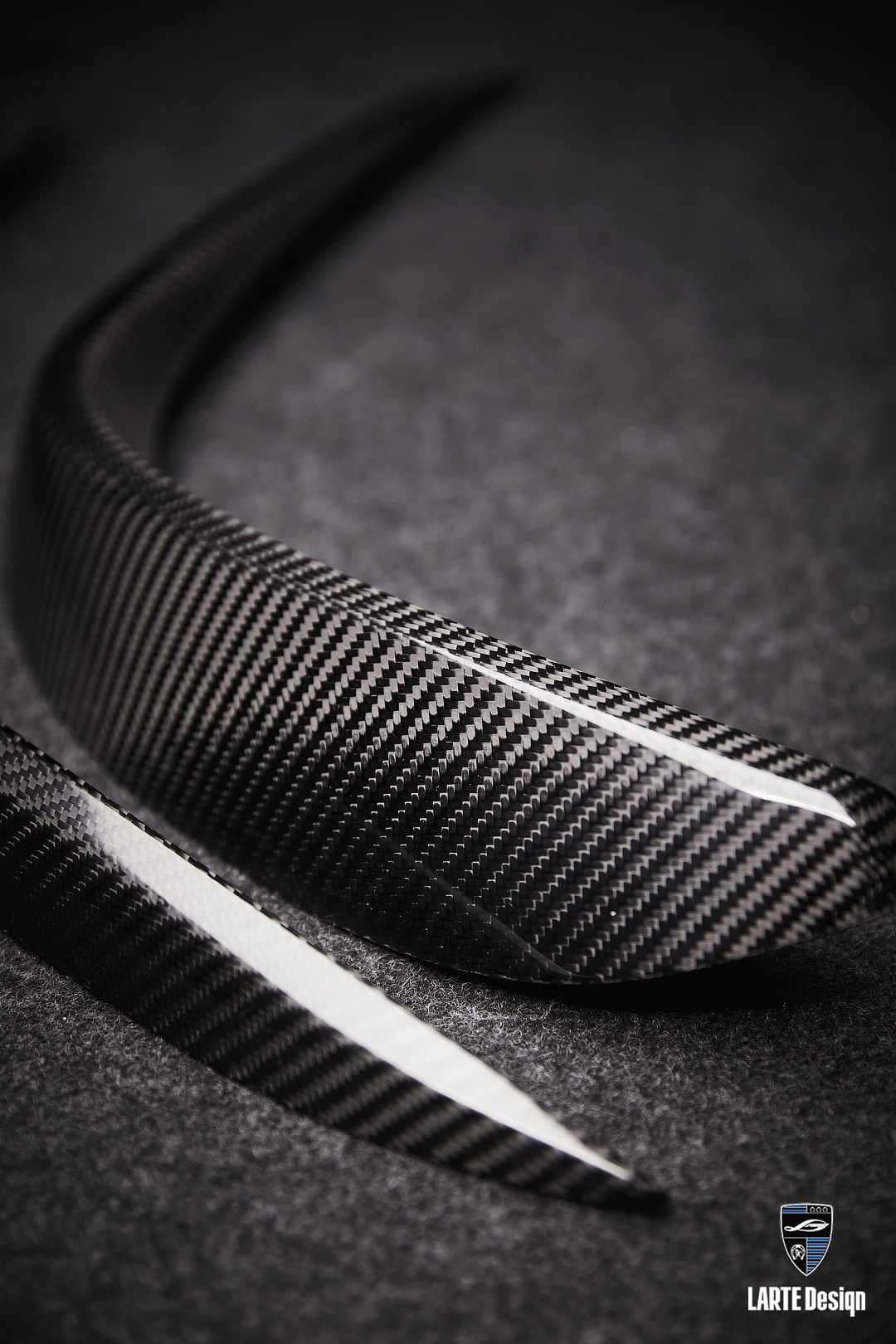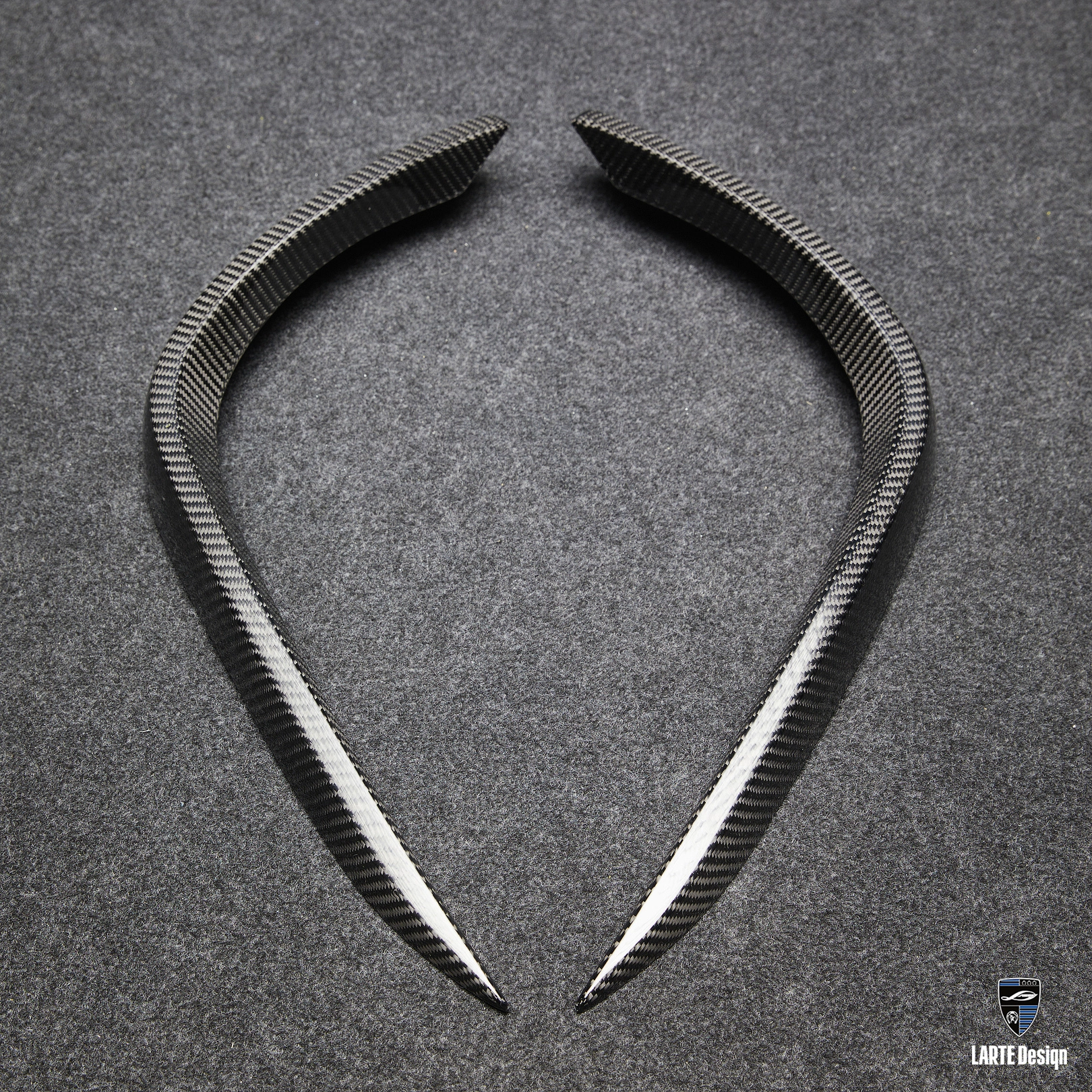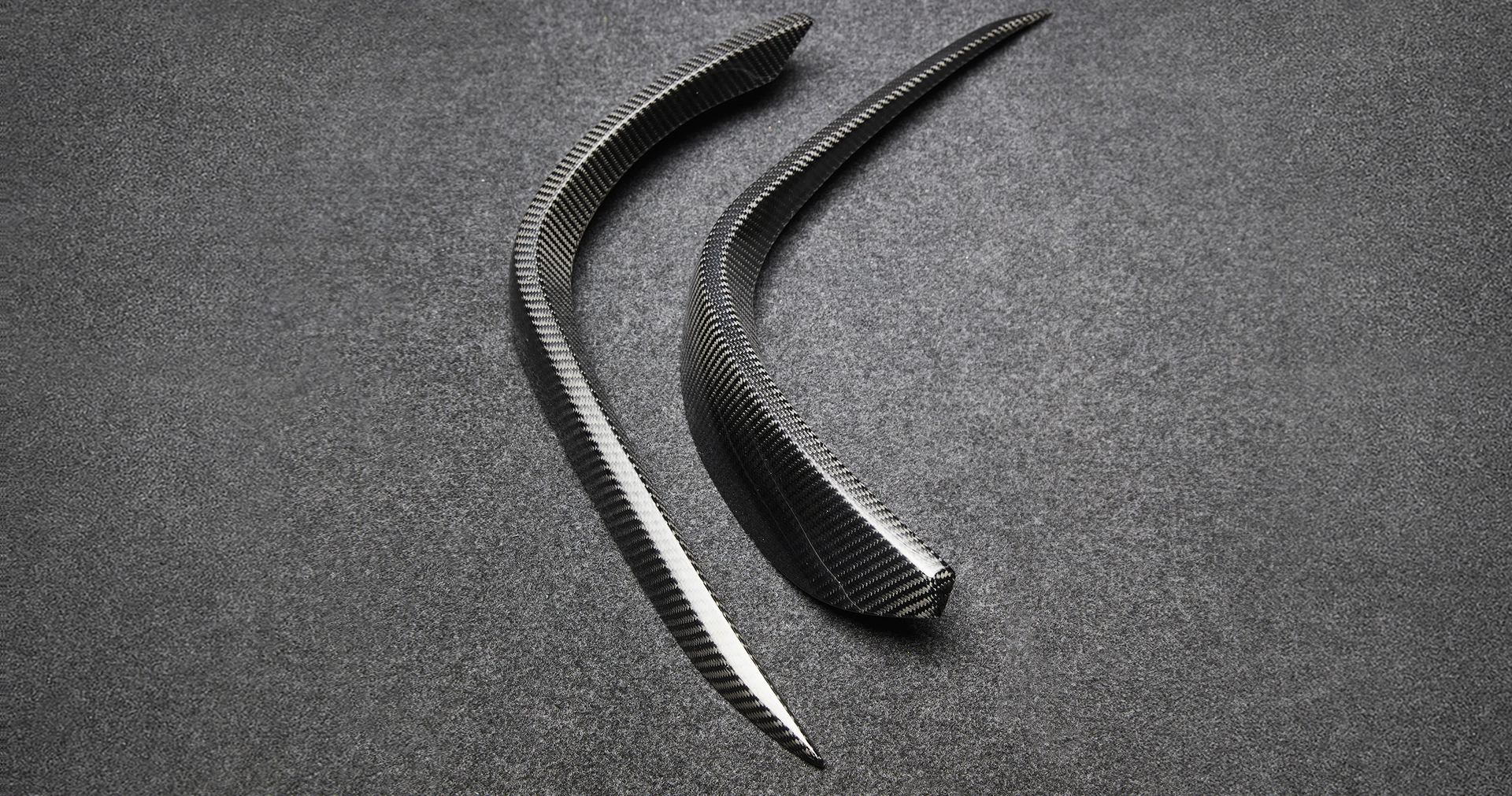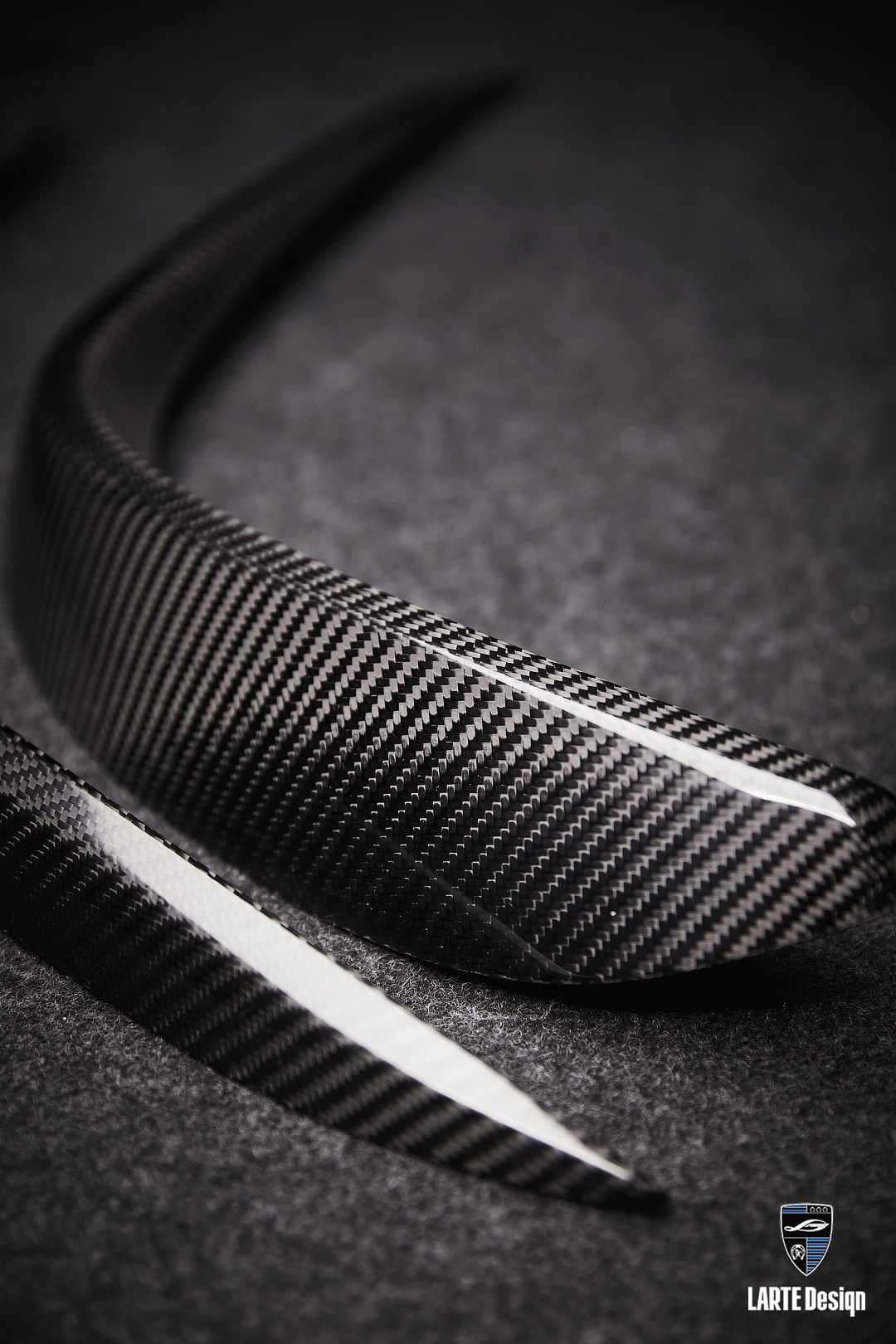 Front bumper insert
Design front bumper trims Charisma for Mercedes Maybach GLS 600 X167 2019 - 2023
(GLS-LR1-001.02.C)
4. Front bumper overlay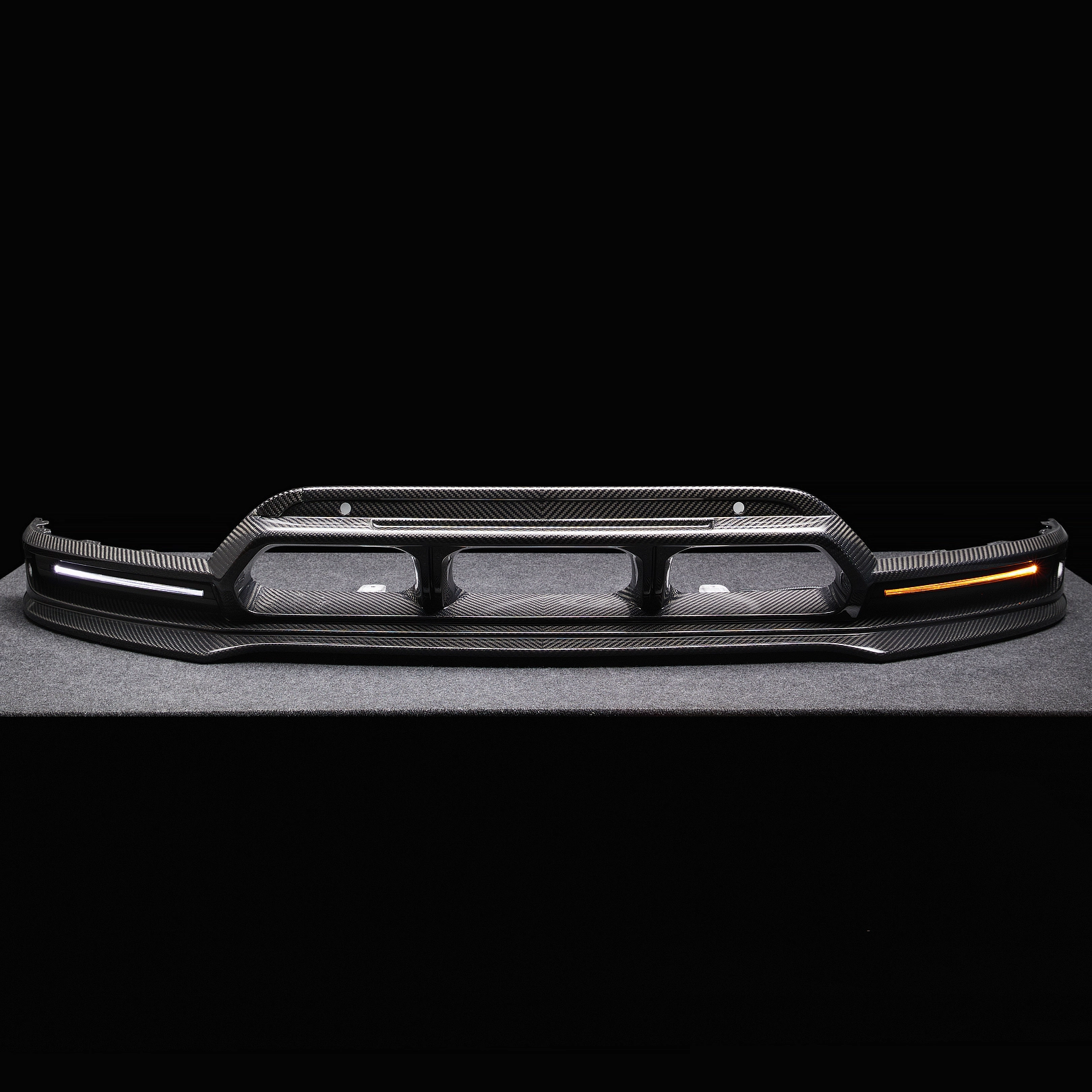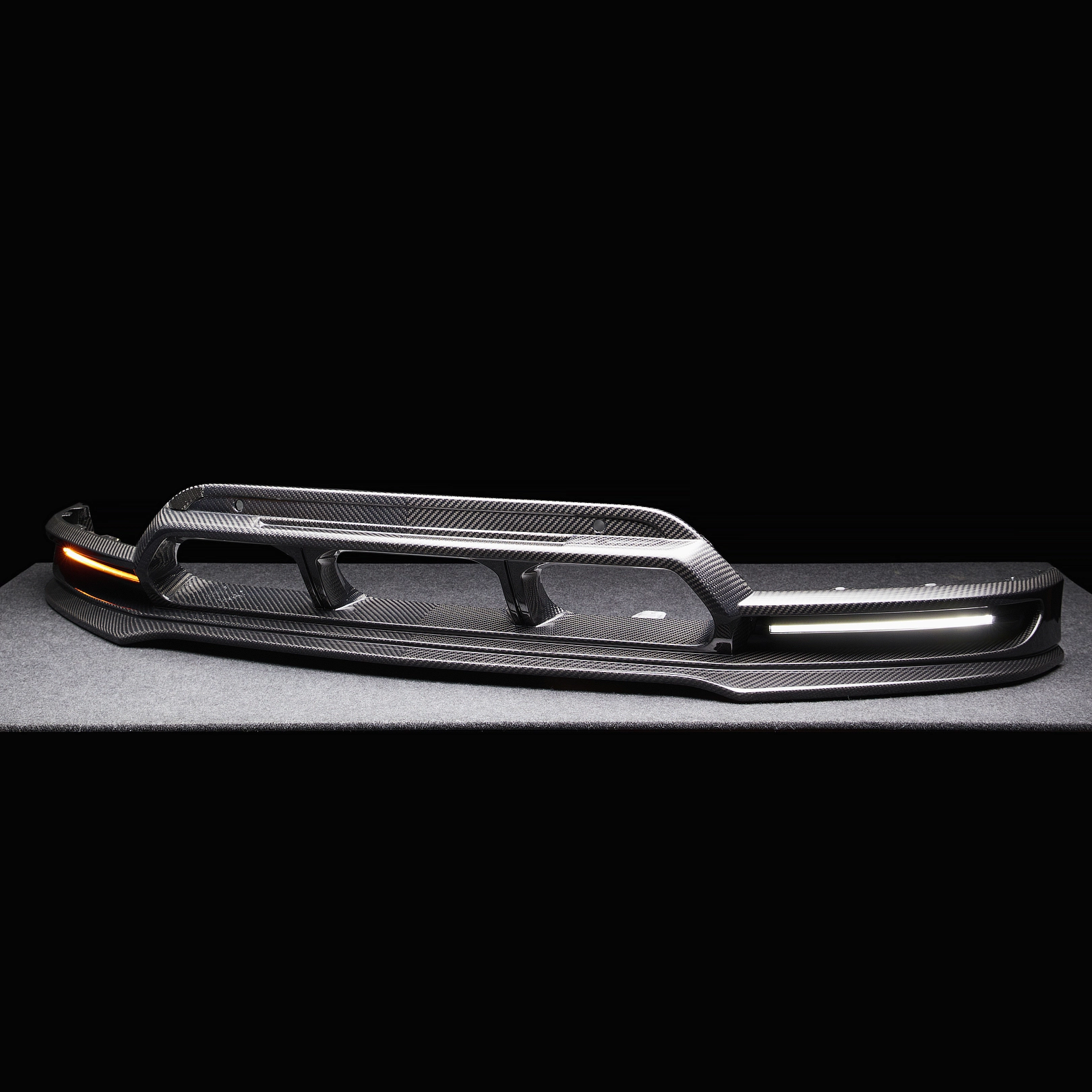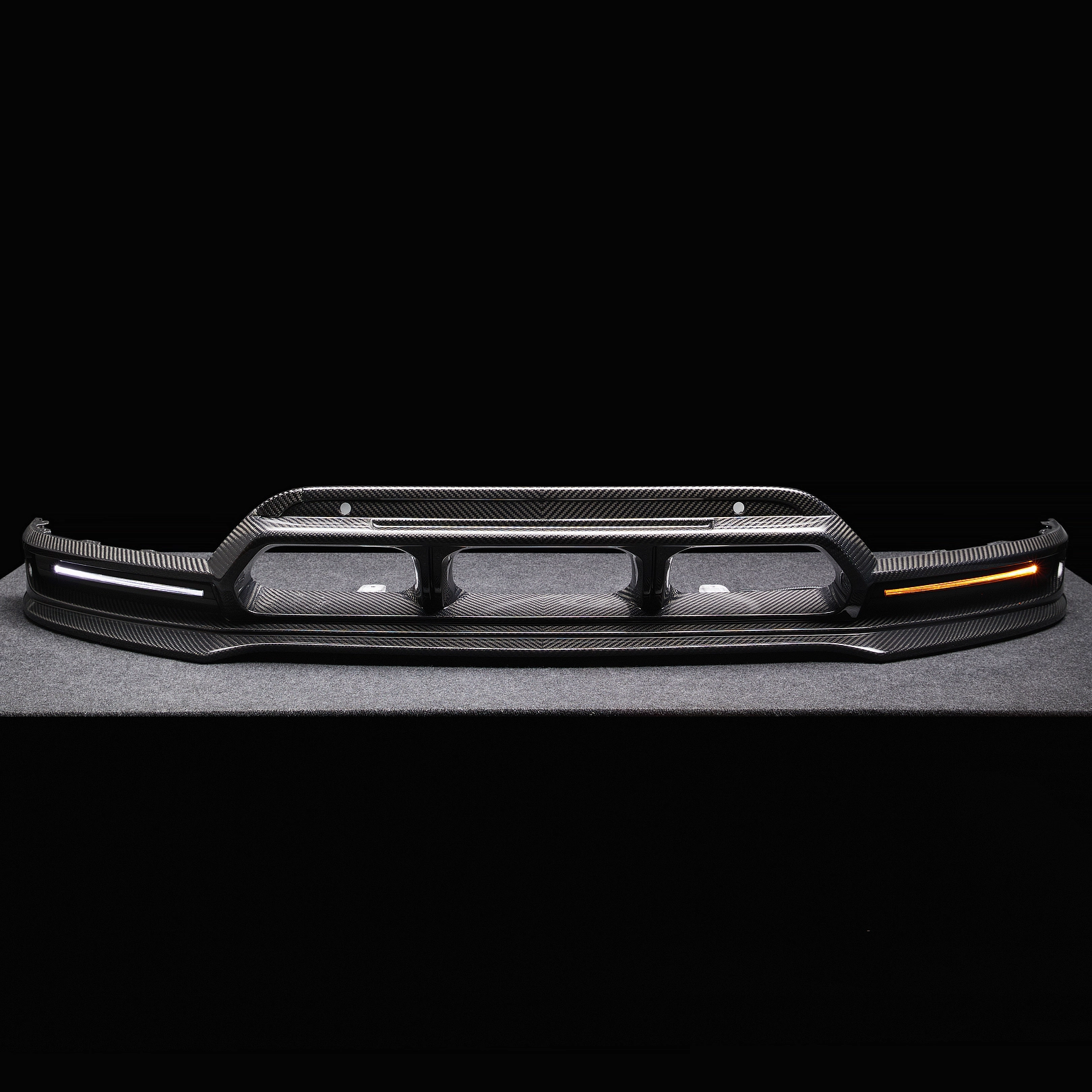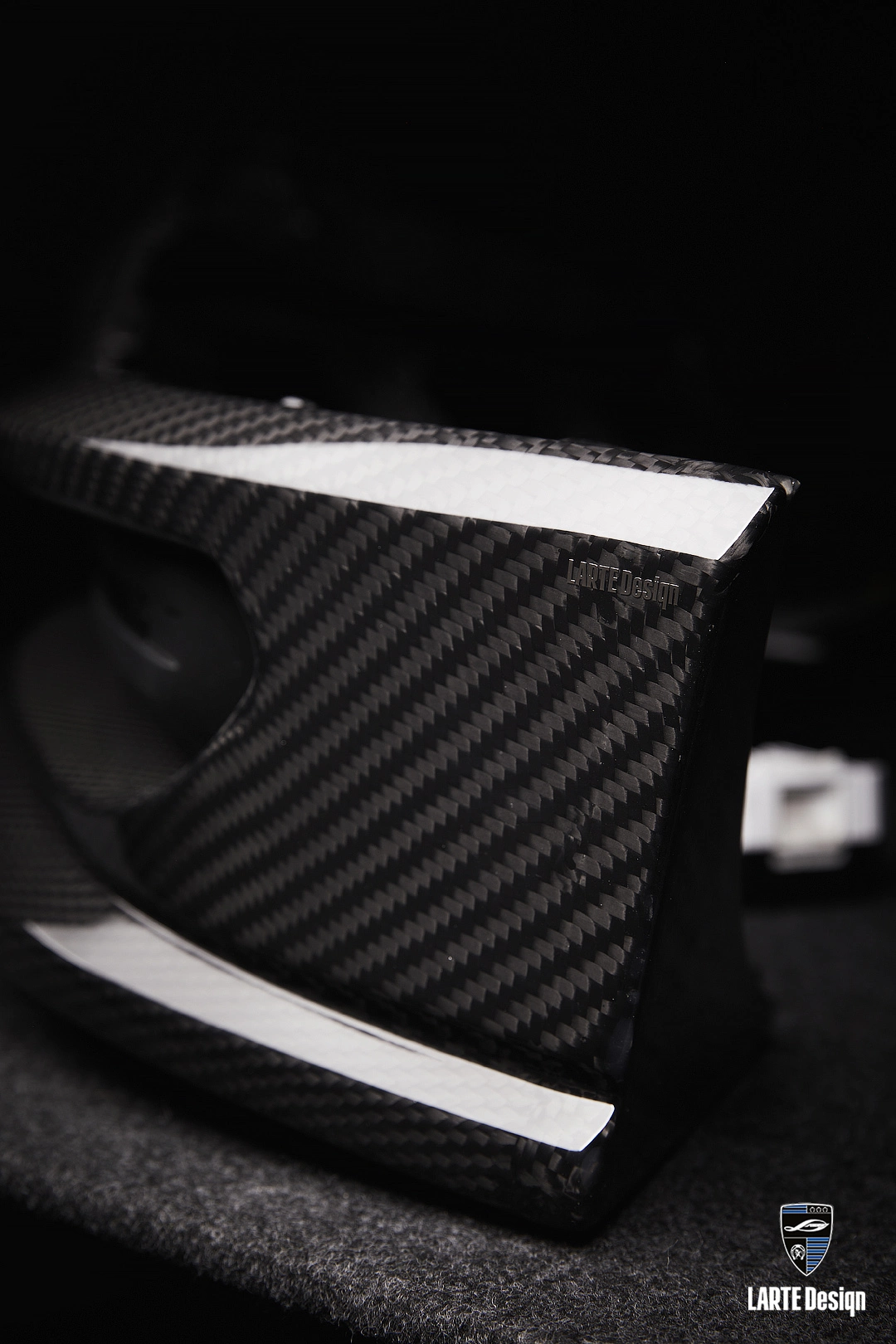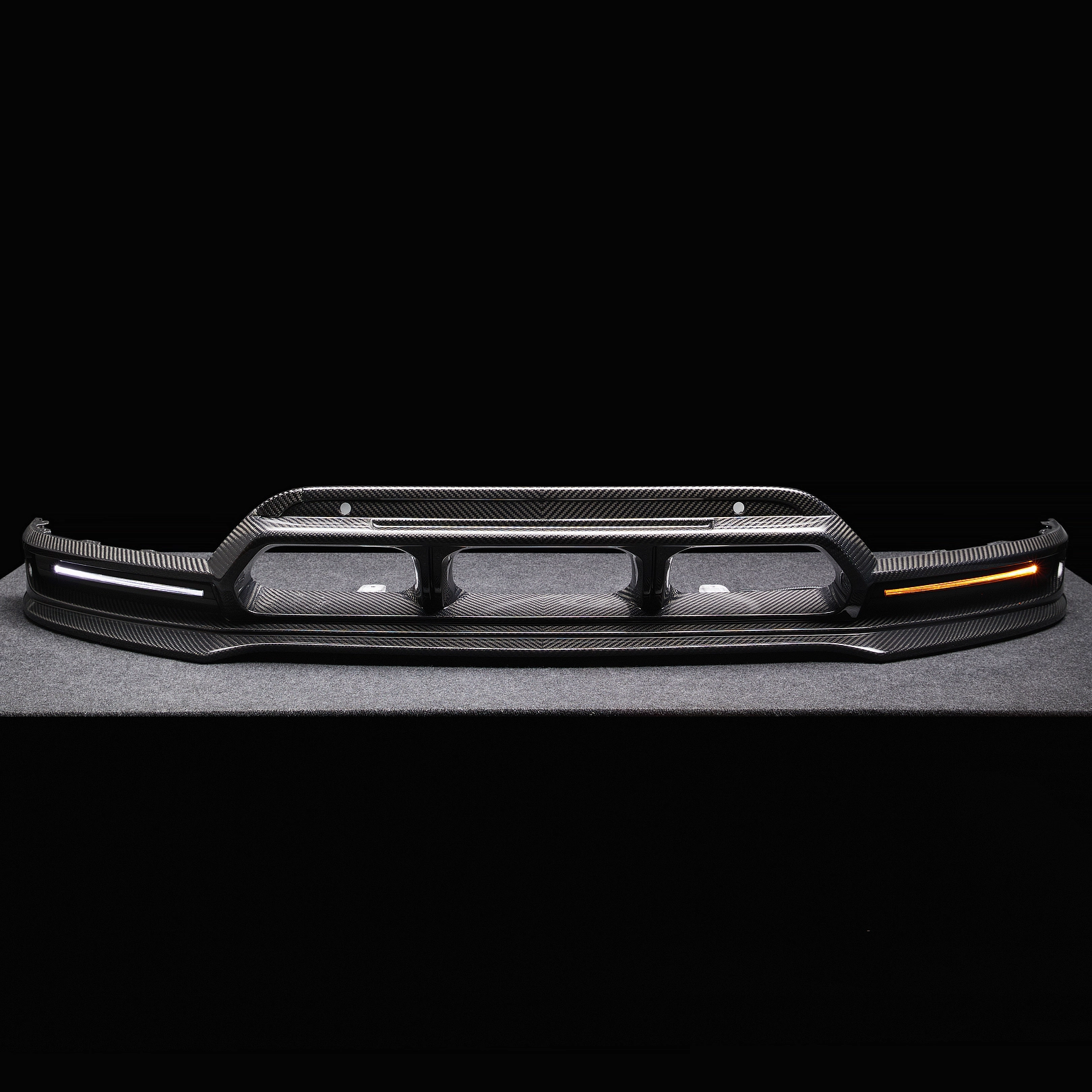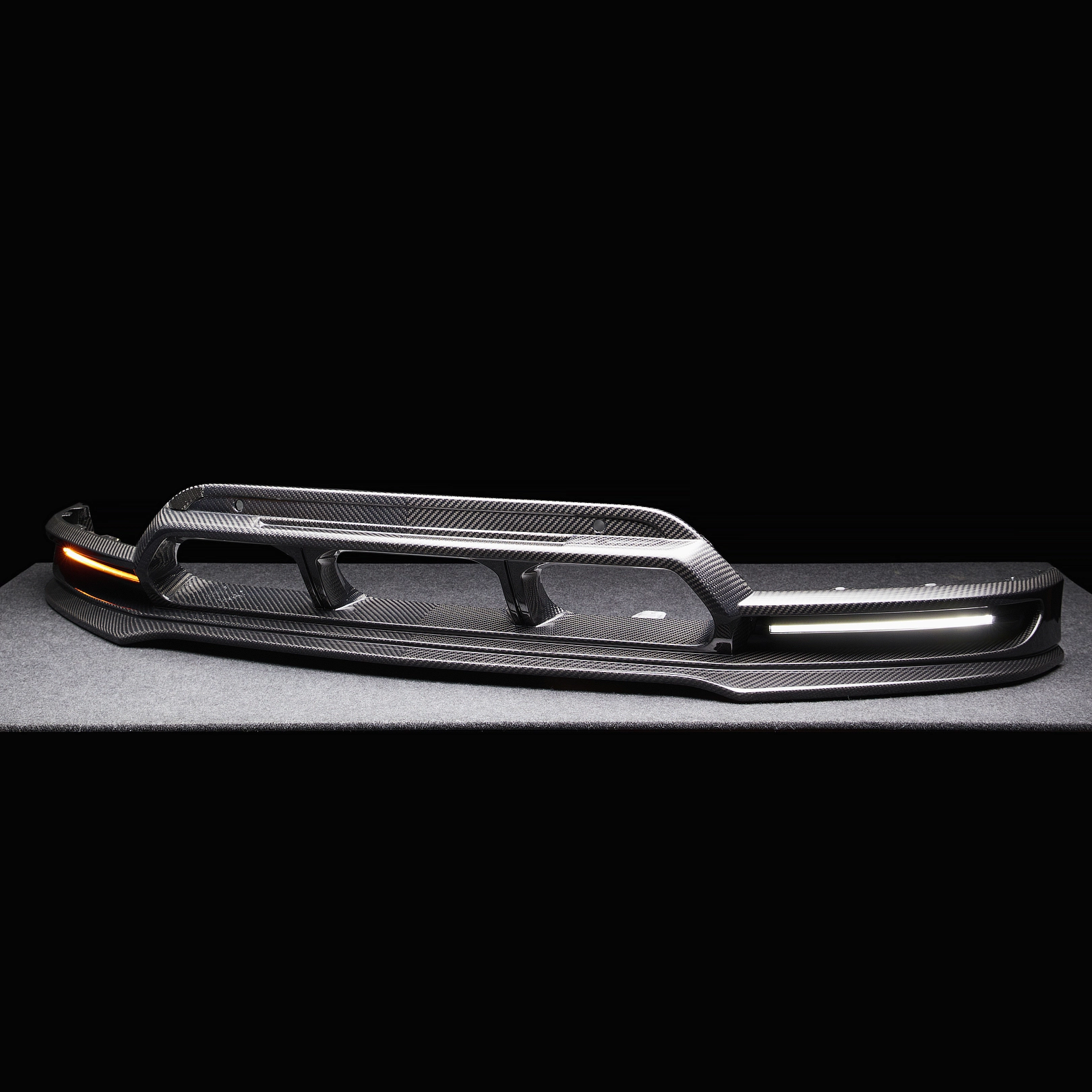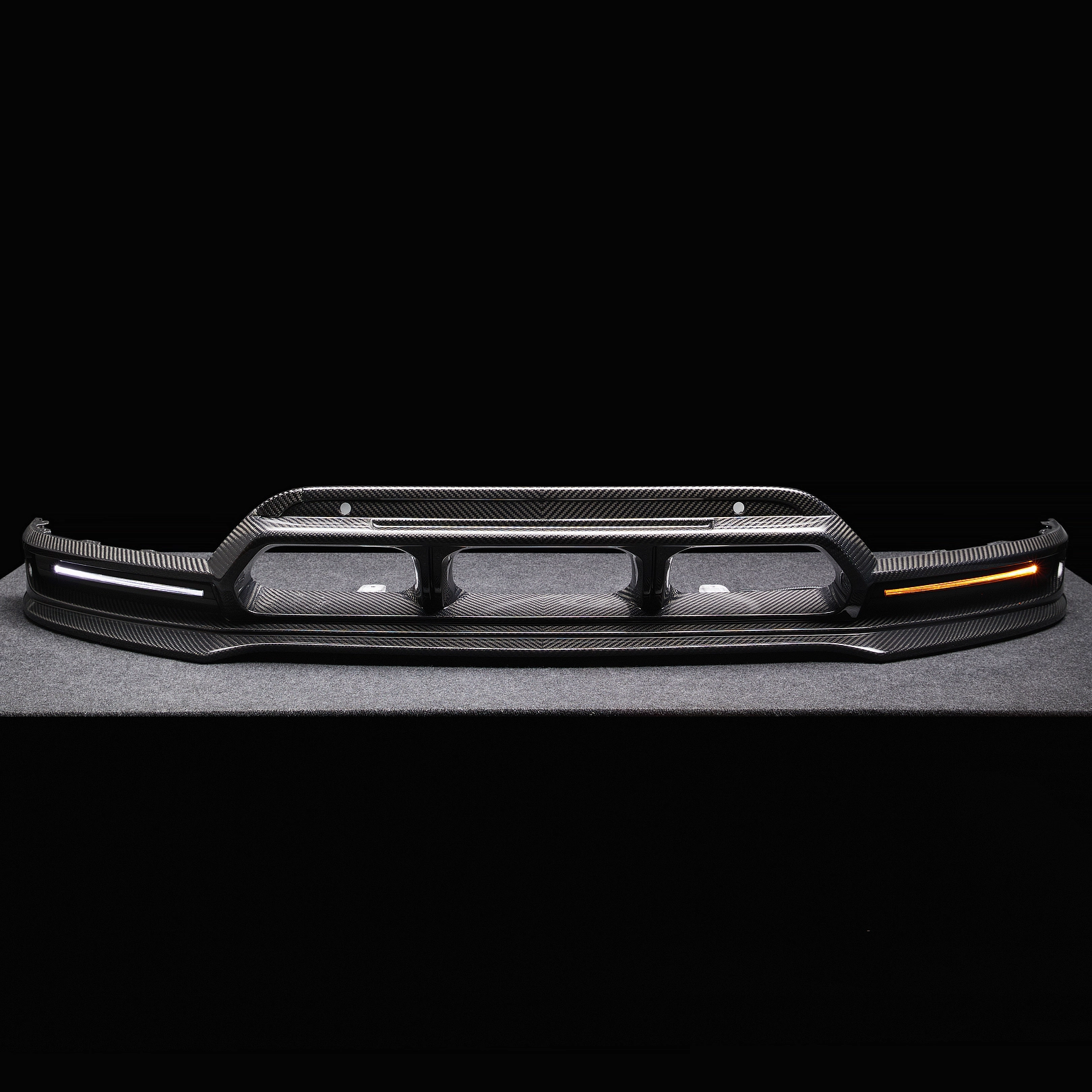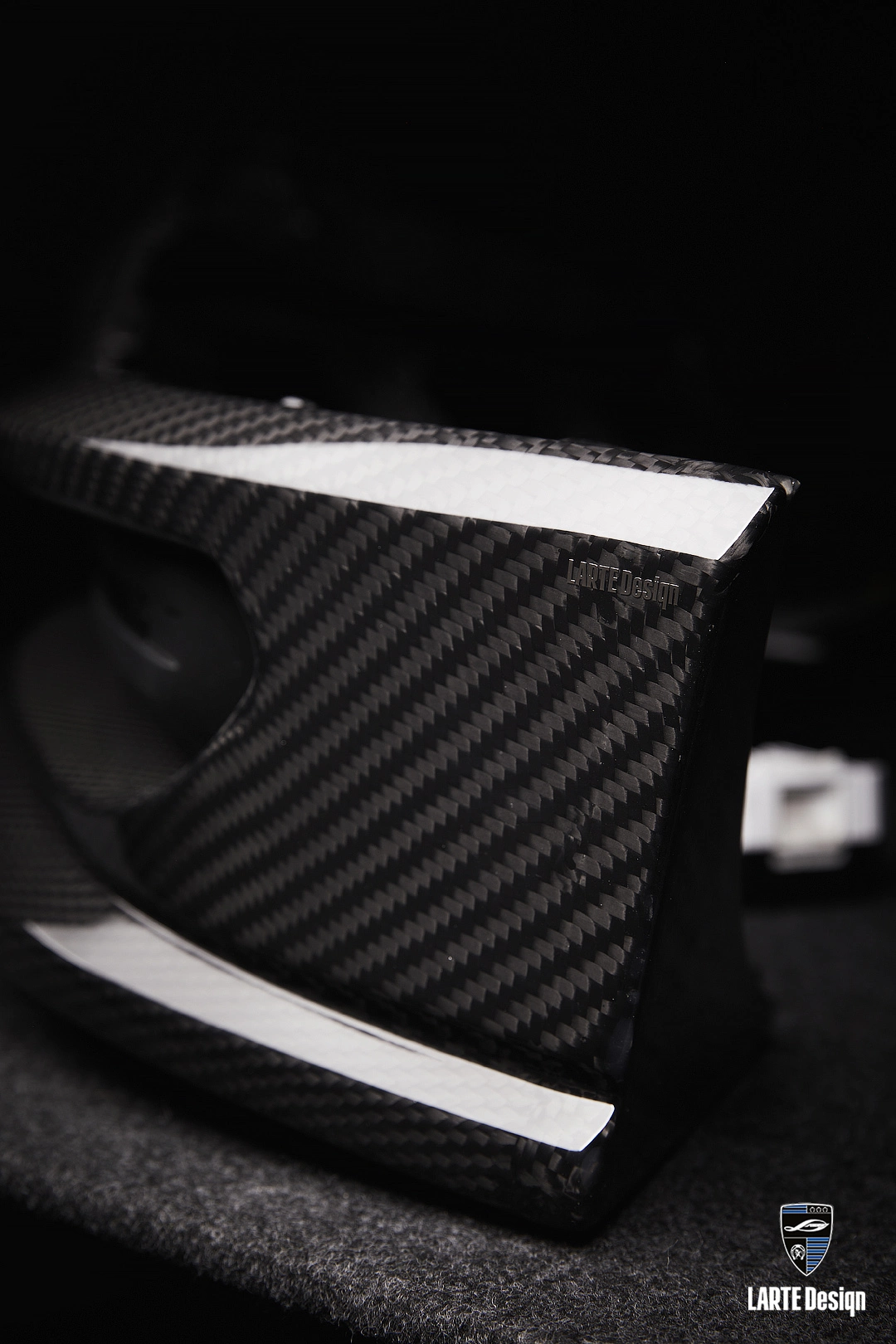 Front bumper overlay
Dynamic front lip Charisma for Mercedes Maybach GLS 600 X167 2019 - 2023
(GLS-LR1-001.01.C)
5. LED daytime running lights with the turn signal light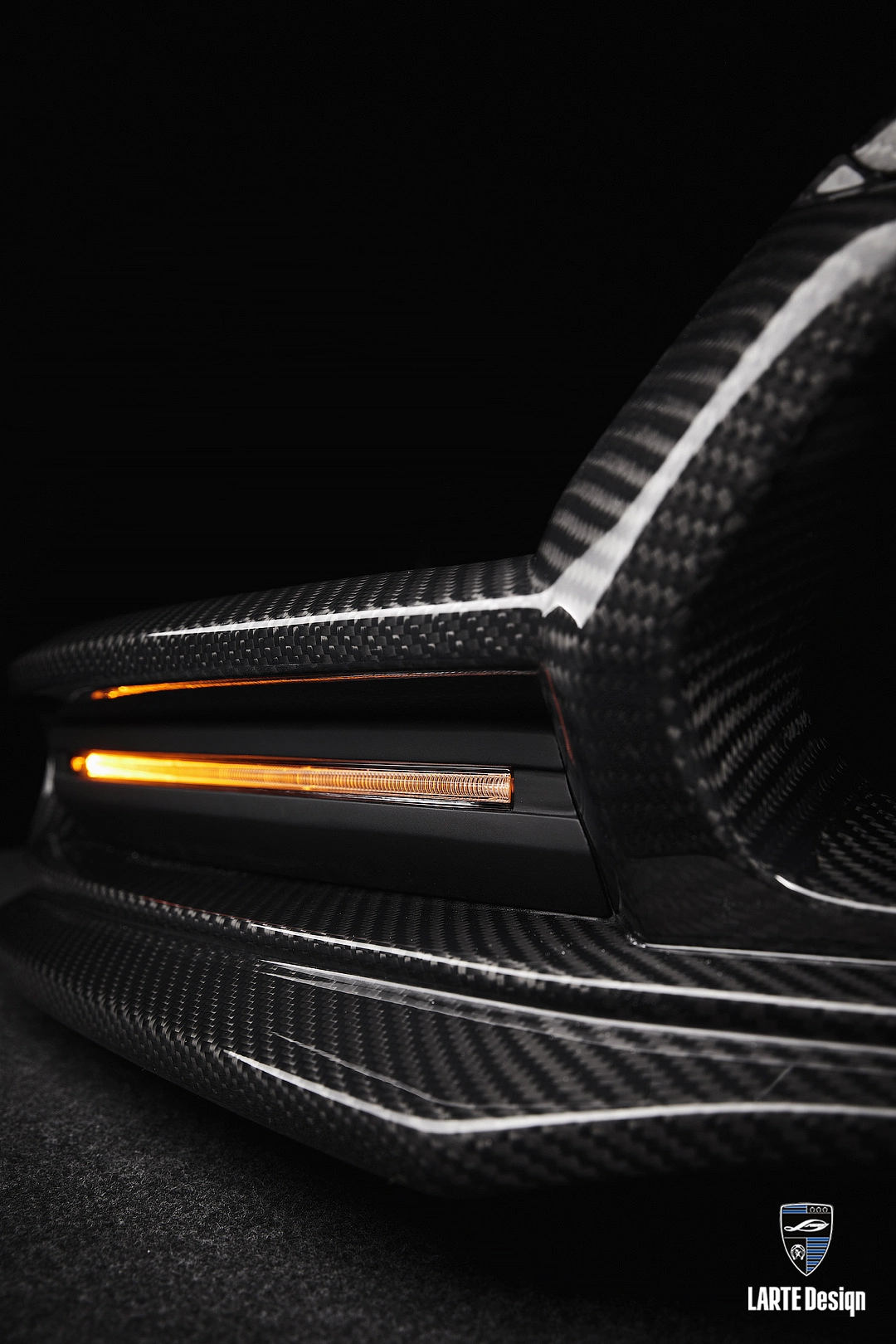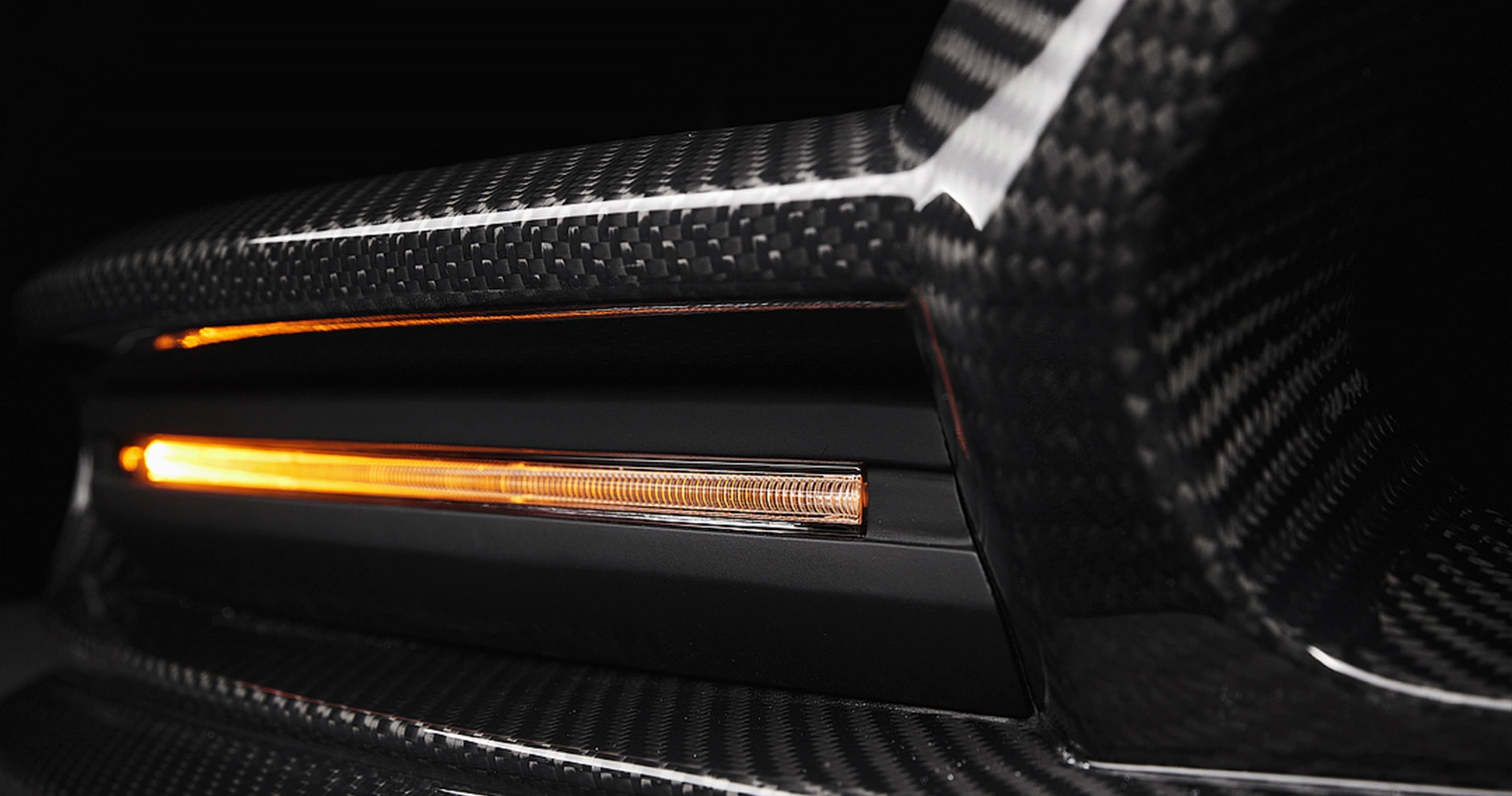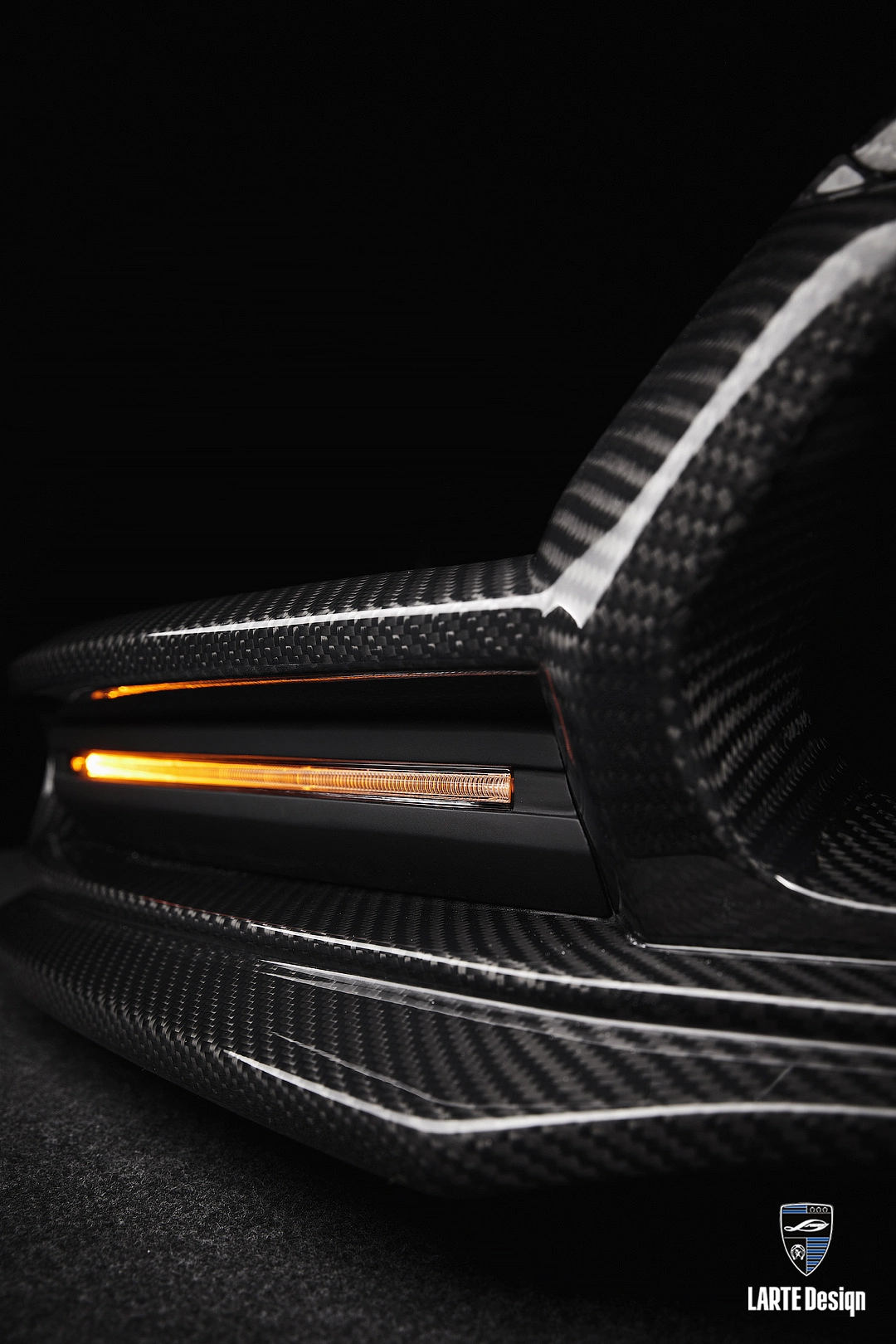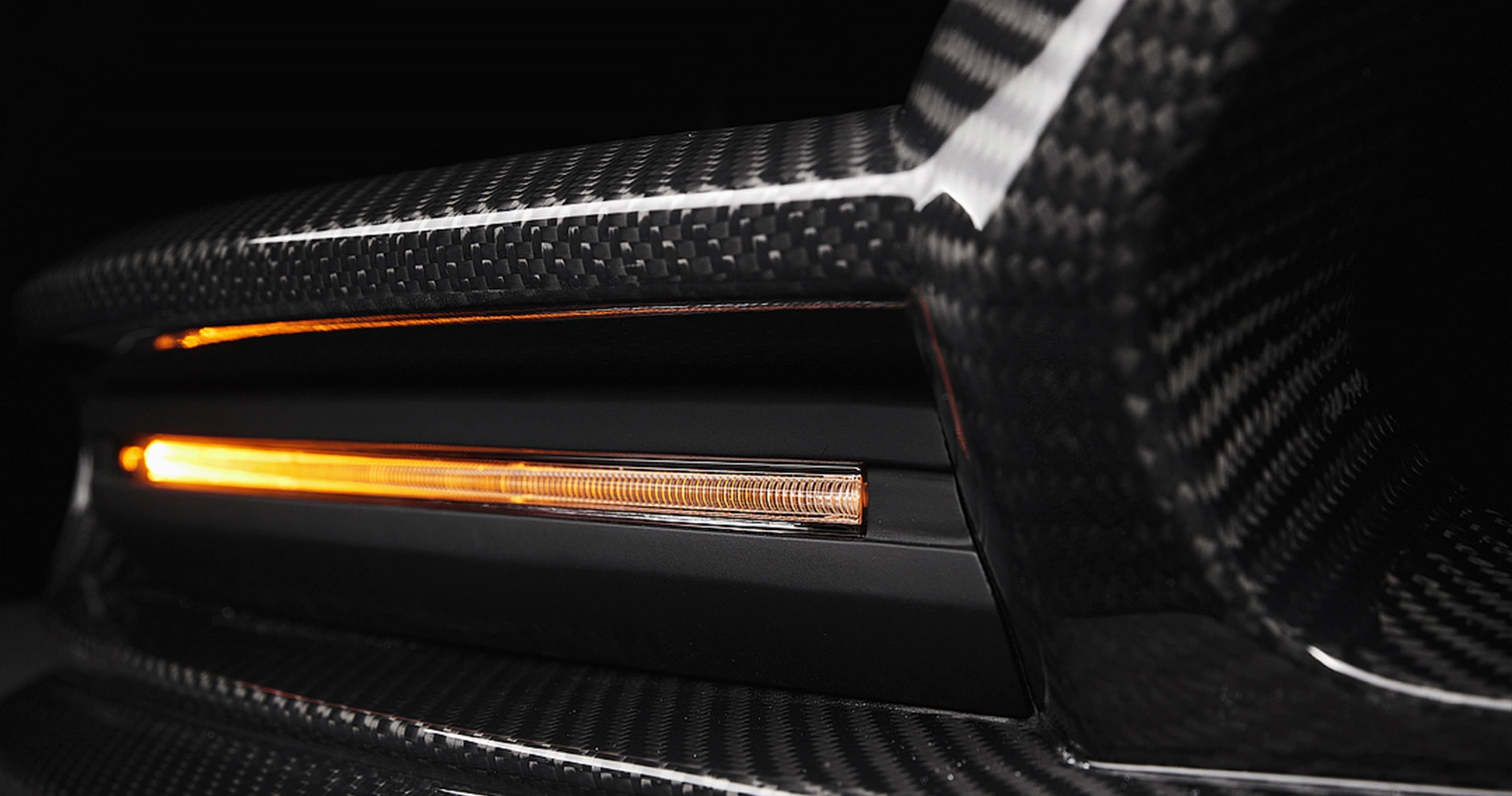 LED daytime running lights with the turn signal light
LED panel in the front bumper Charisma for Mercedes Maybach GLS 600 X167 2019 - 2023
(4258)
6. Mirror cups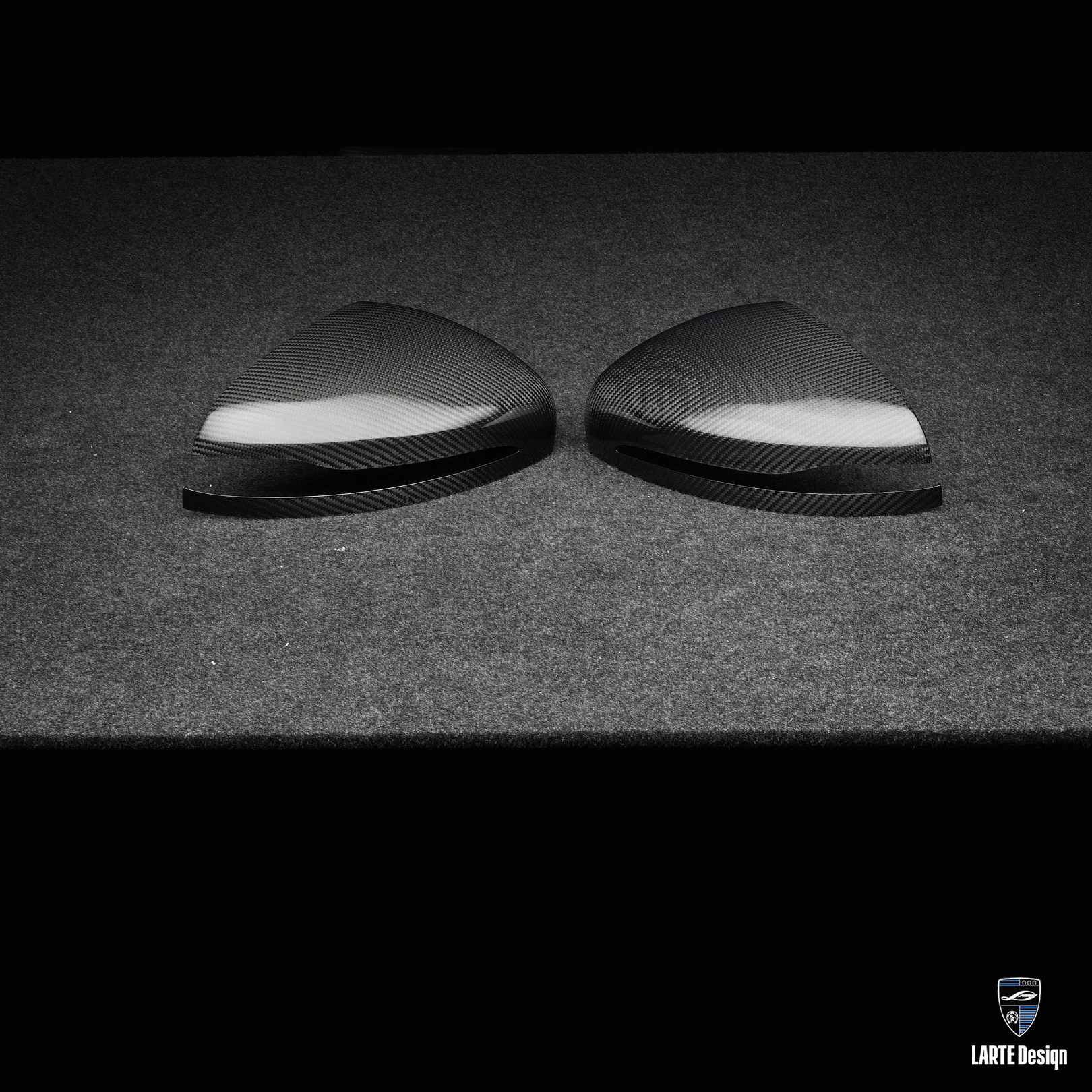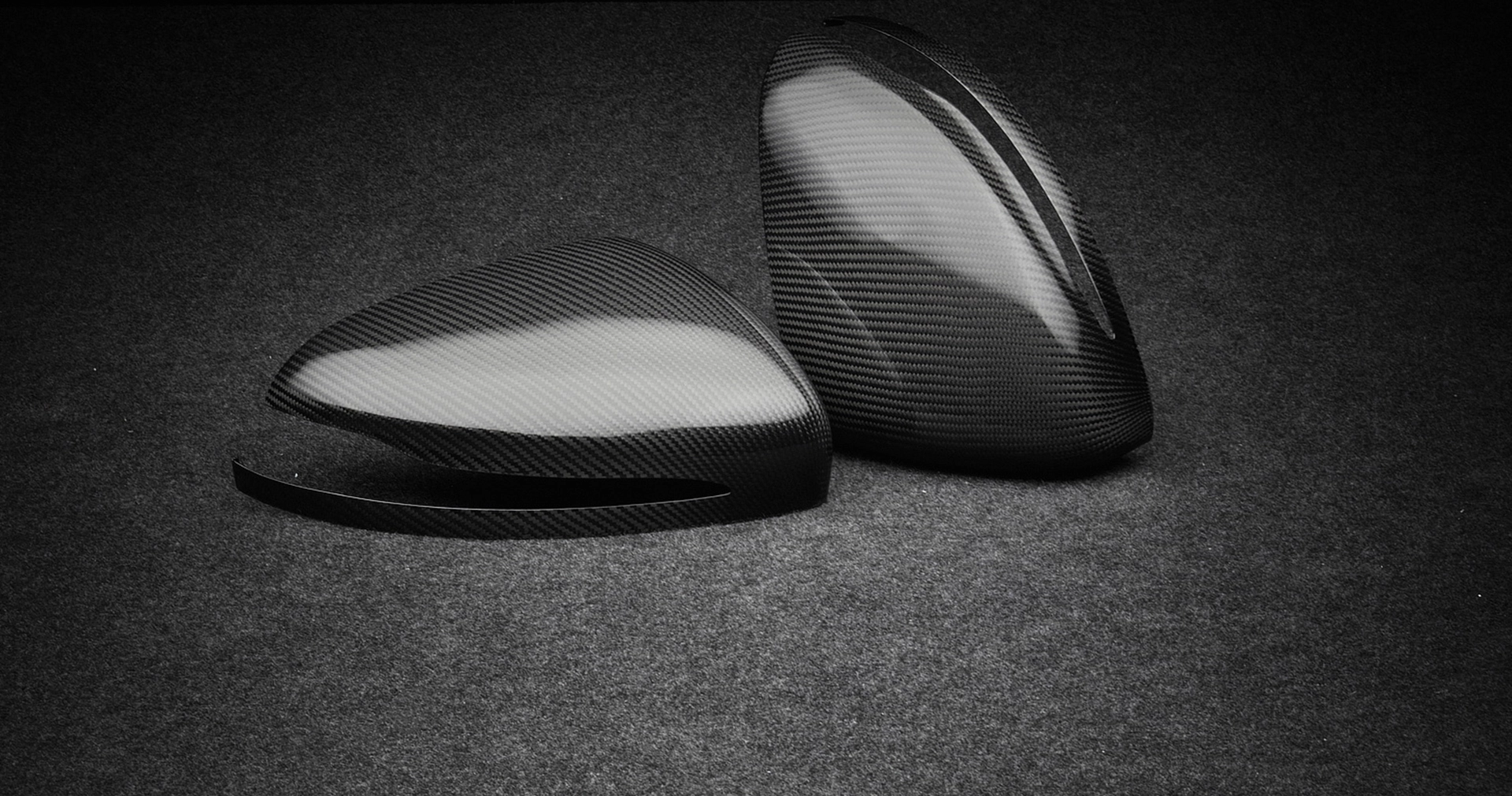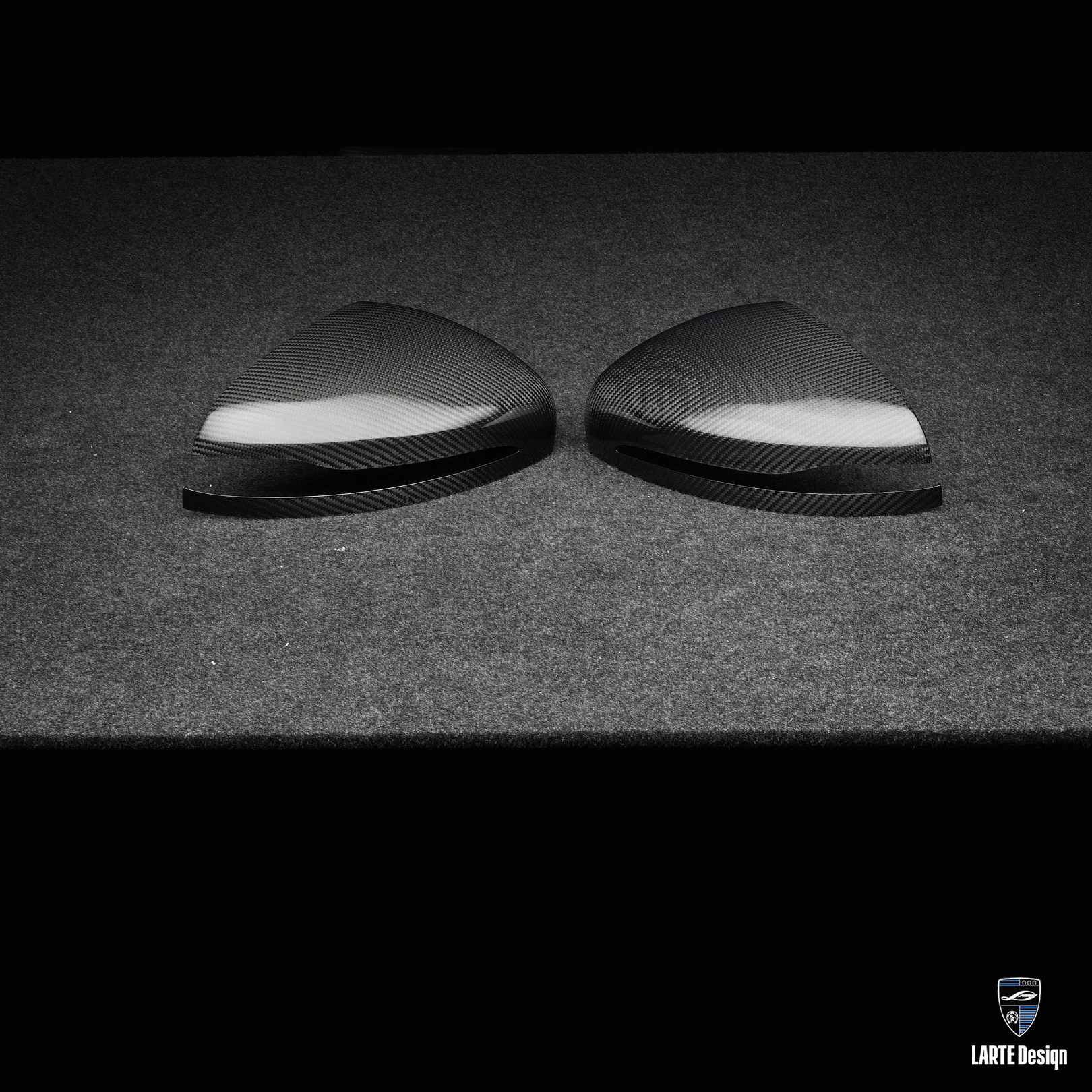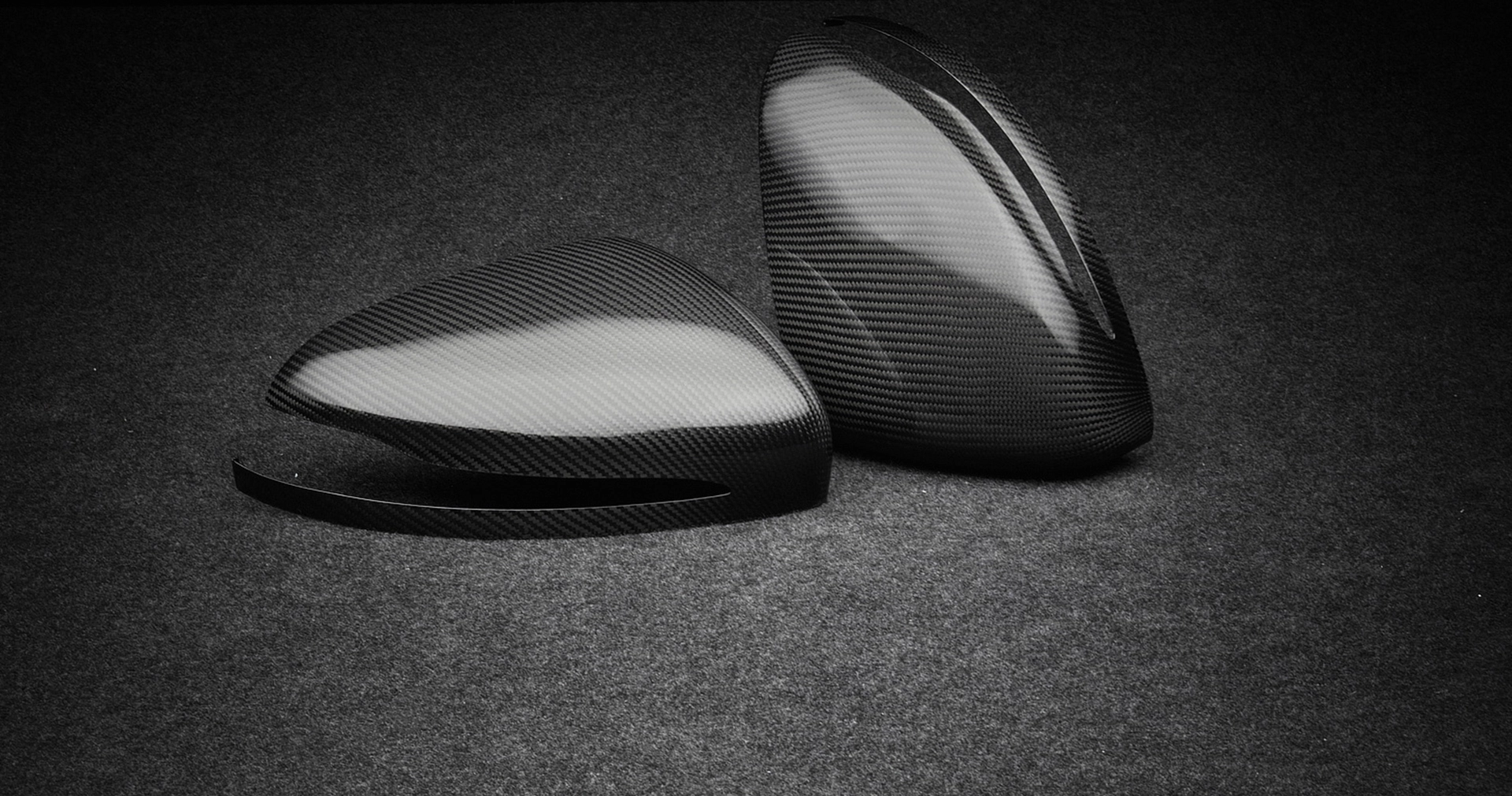 Mirror cups
Carbon mirror overlay for Mercedes Maybach GLS 600 X167 2019 - 2023
(GLS-LR2-002.00.C)
7. Fender arches front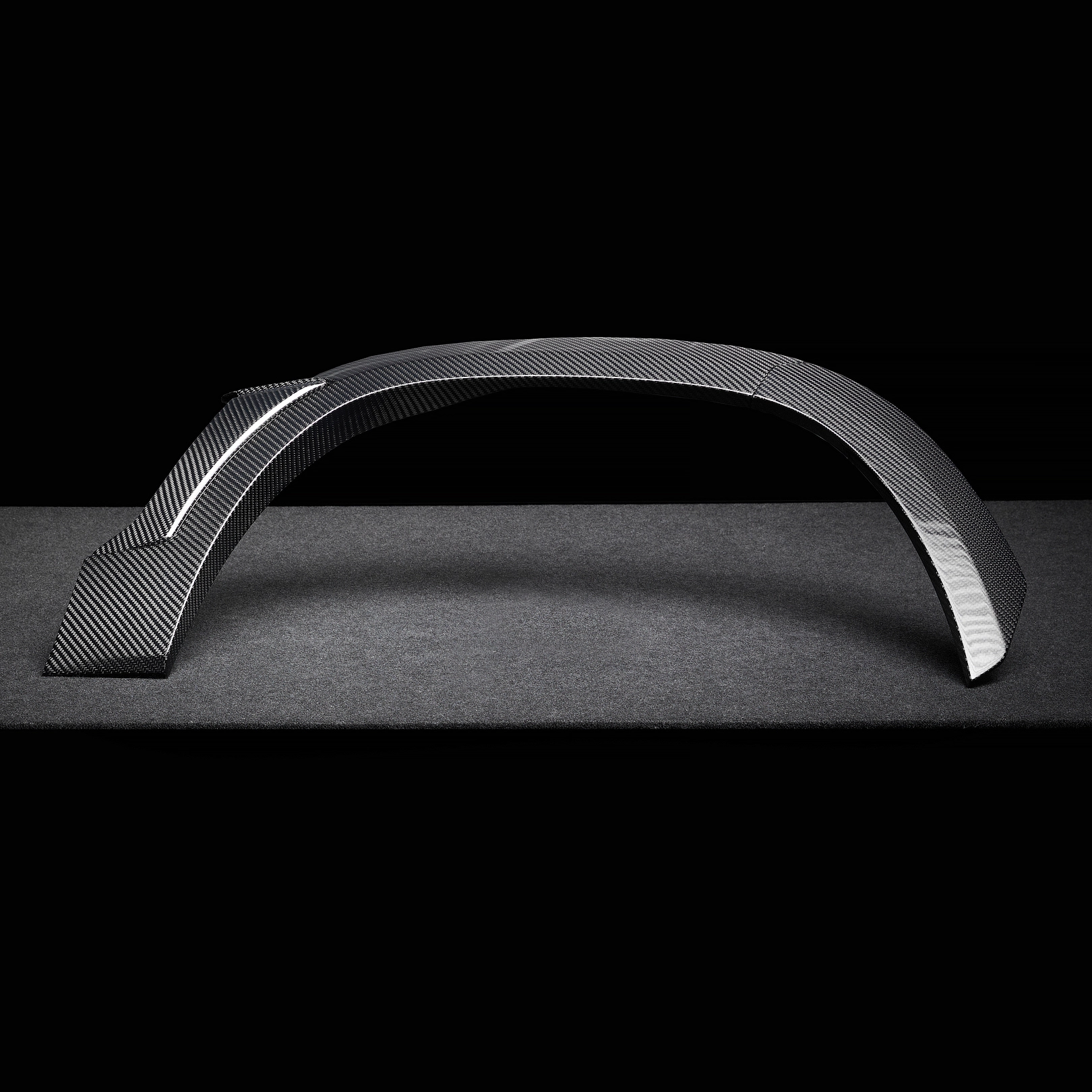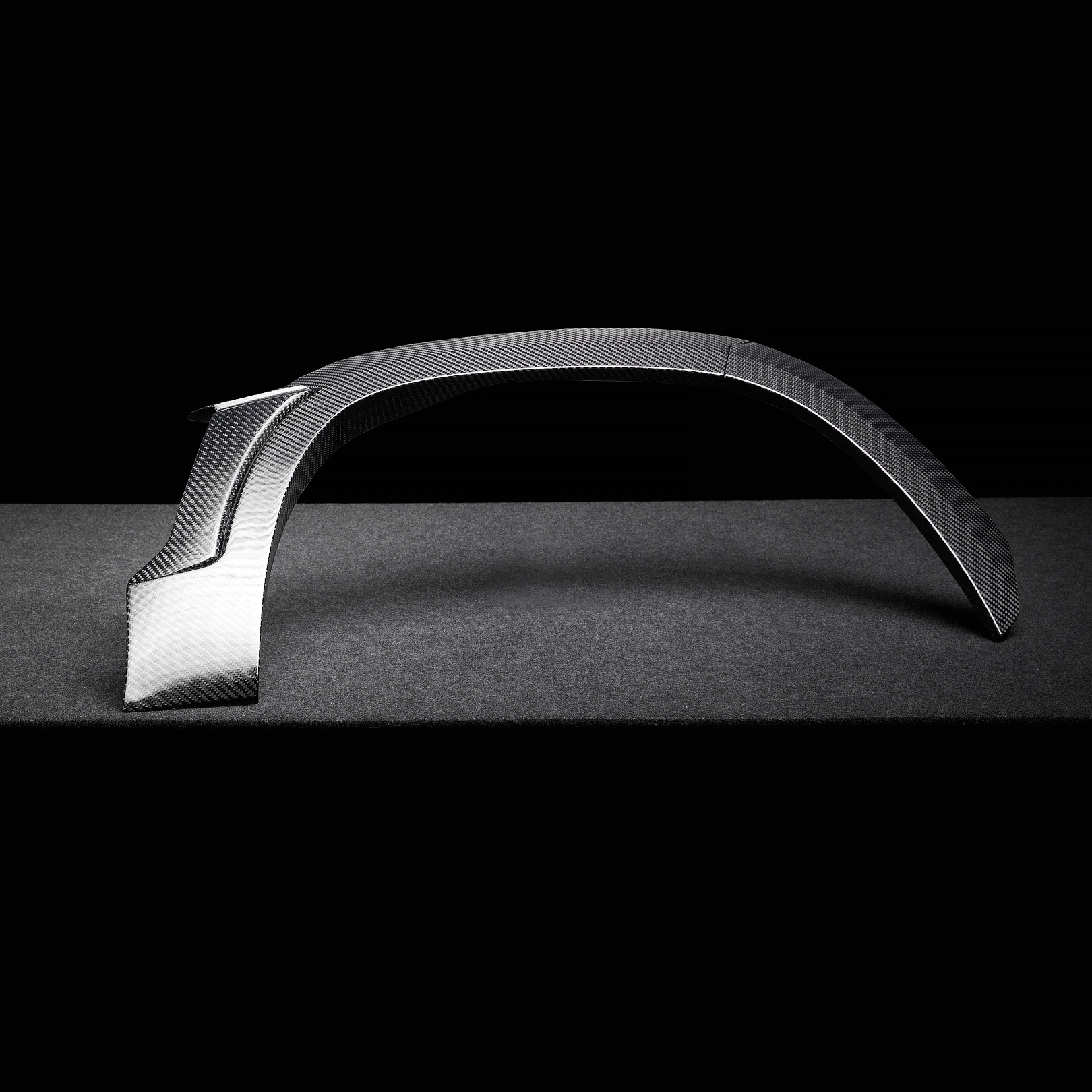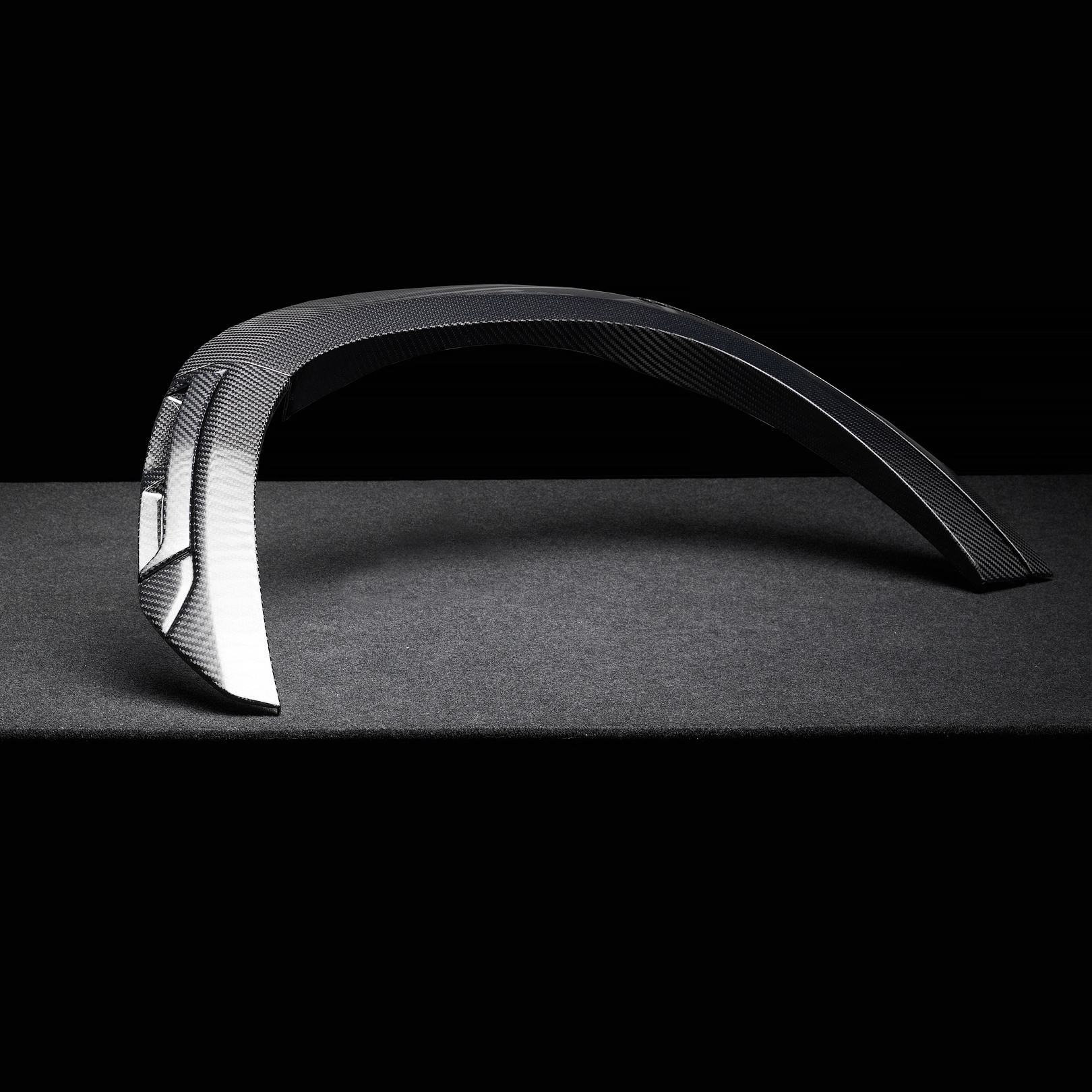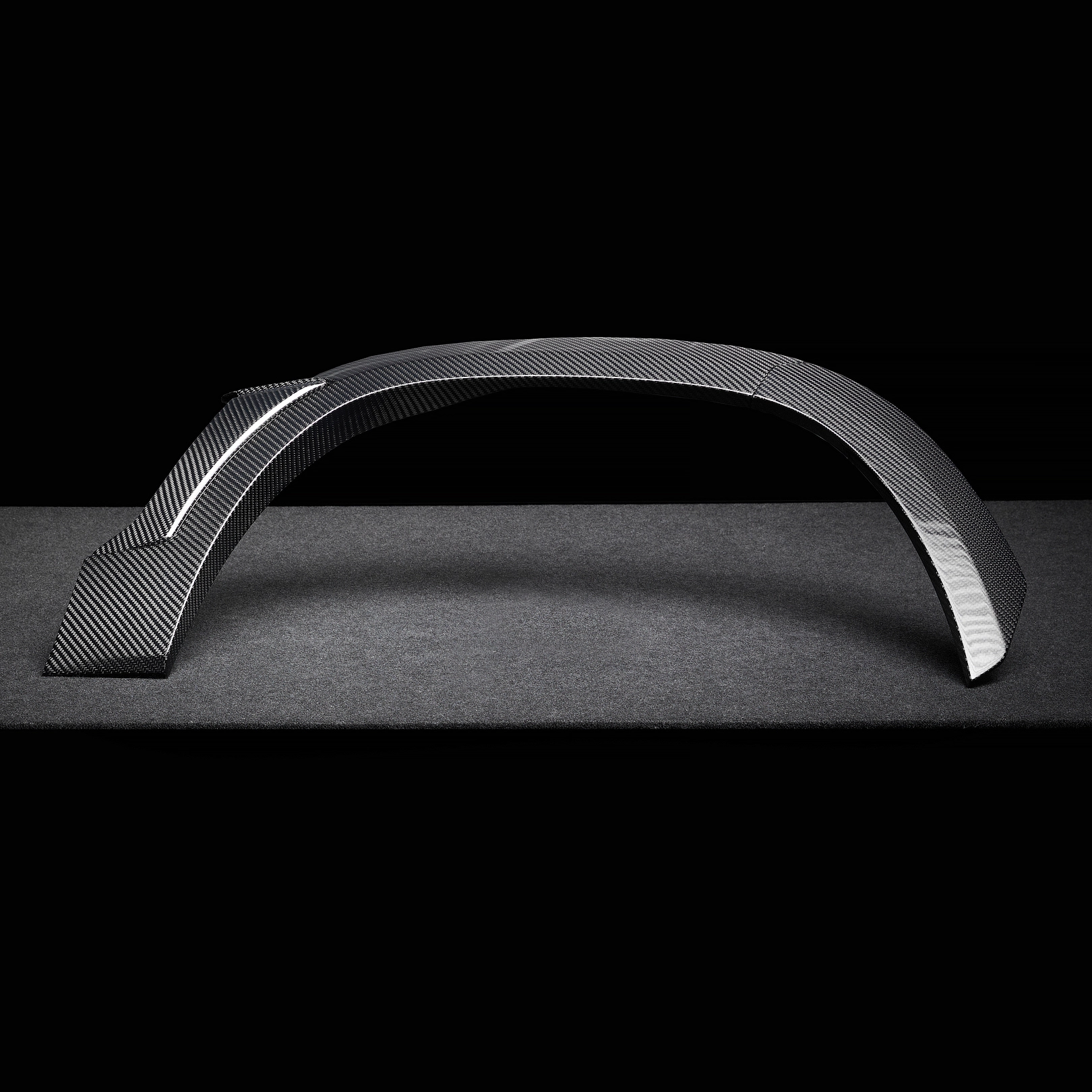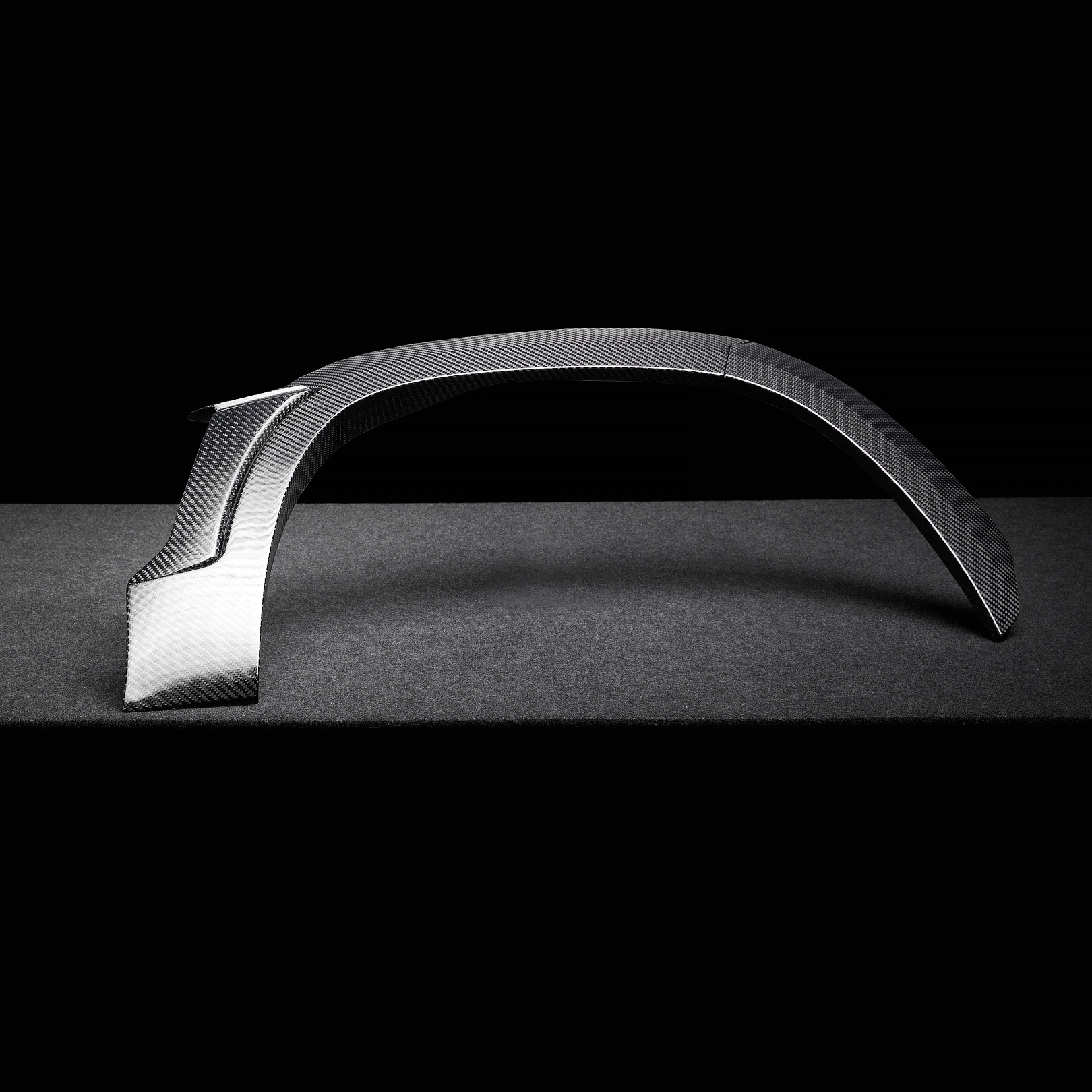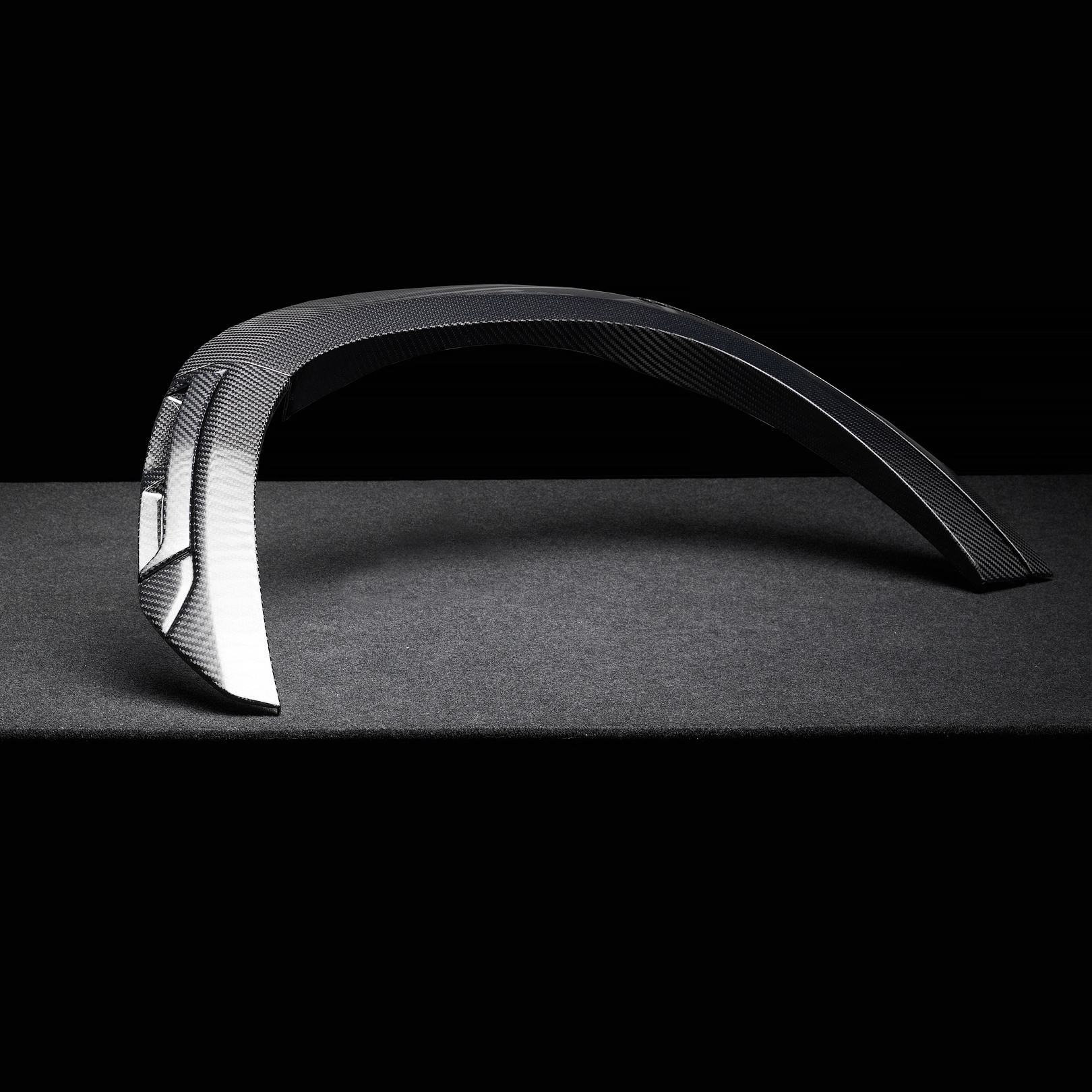 Fender arches front
Front arch extensions Winner for Mercedes Benz AMG GLS 63 X167 2019 - 2023
(GLS-LR-006.01/11)
8. Side sill cover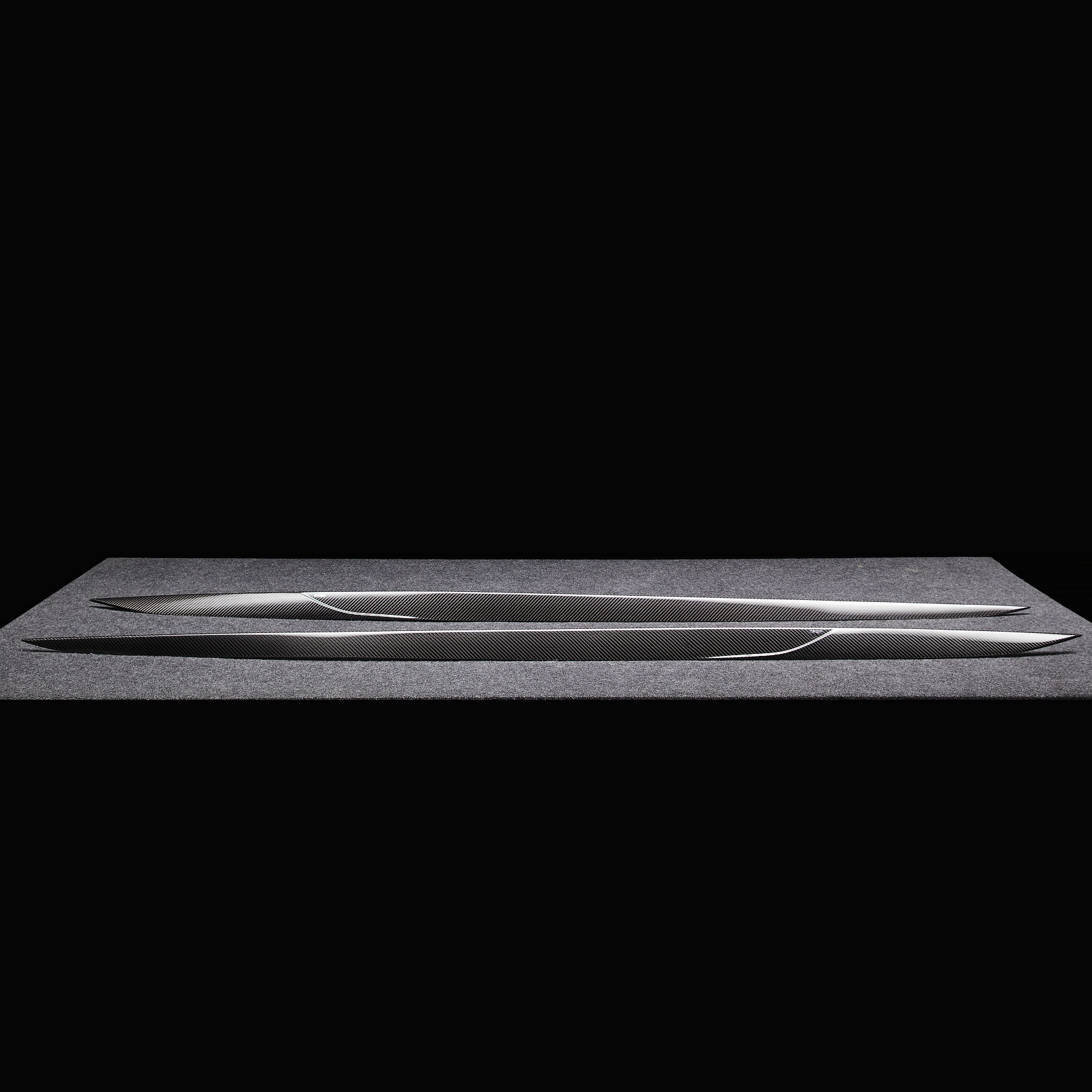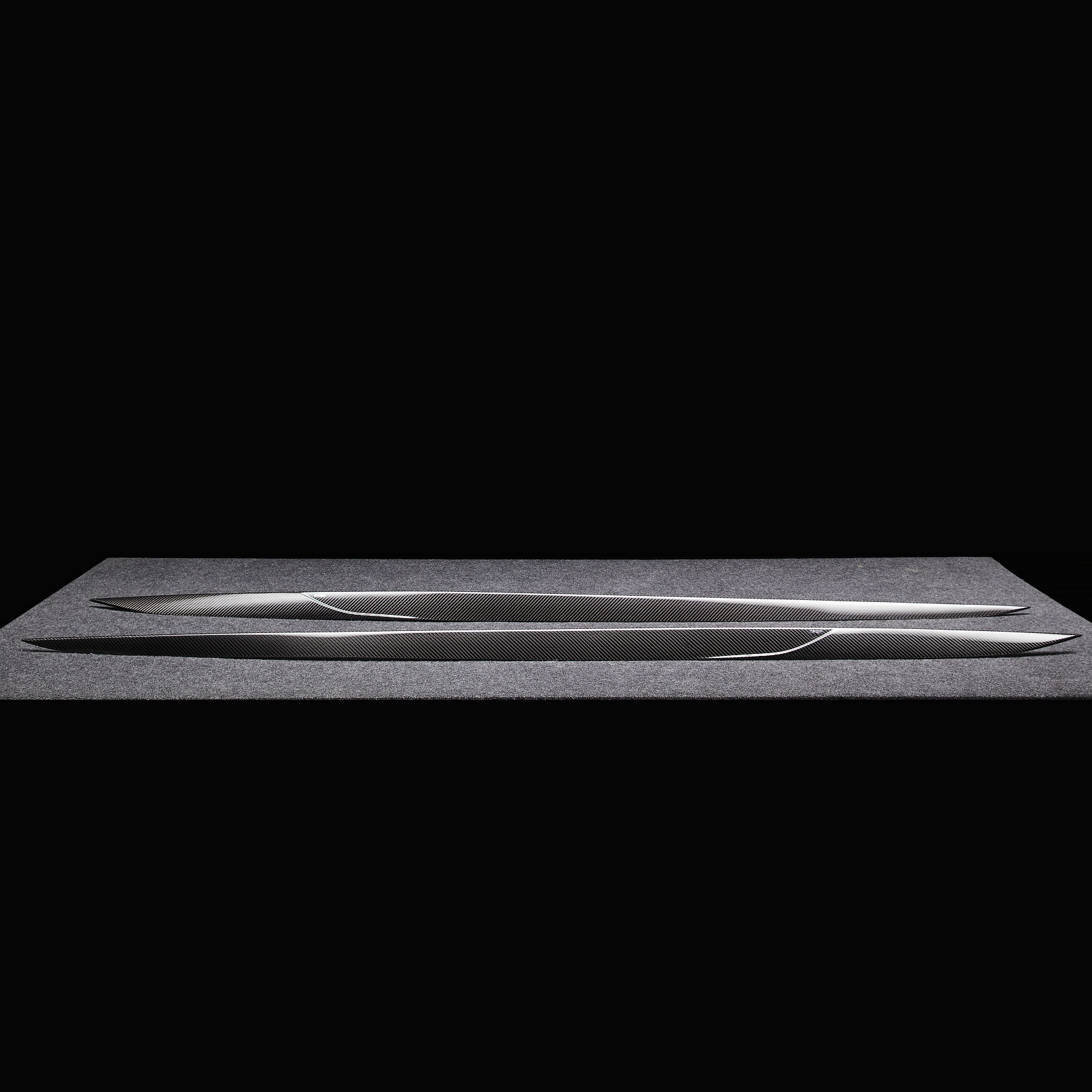 Side sill cover
Antichrome sill trim Charisma for Mercedes Maybach GLS 600 X167 2019 - 2023
(GLS-LR-003.01/02)
9. Wheels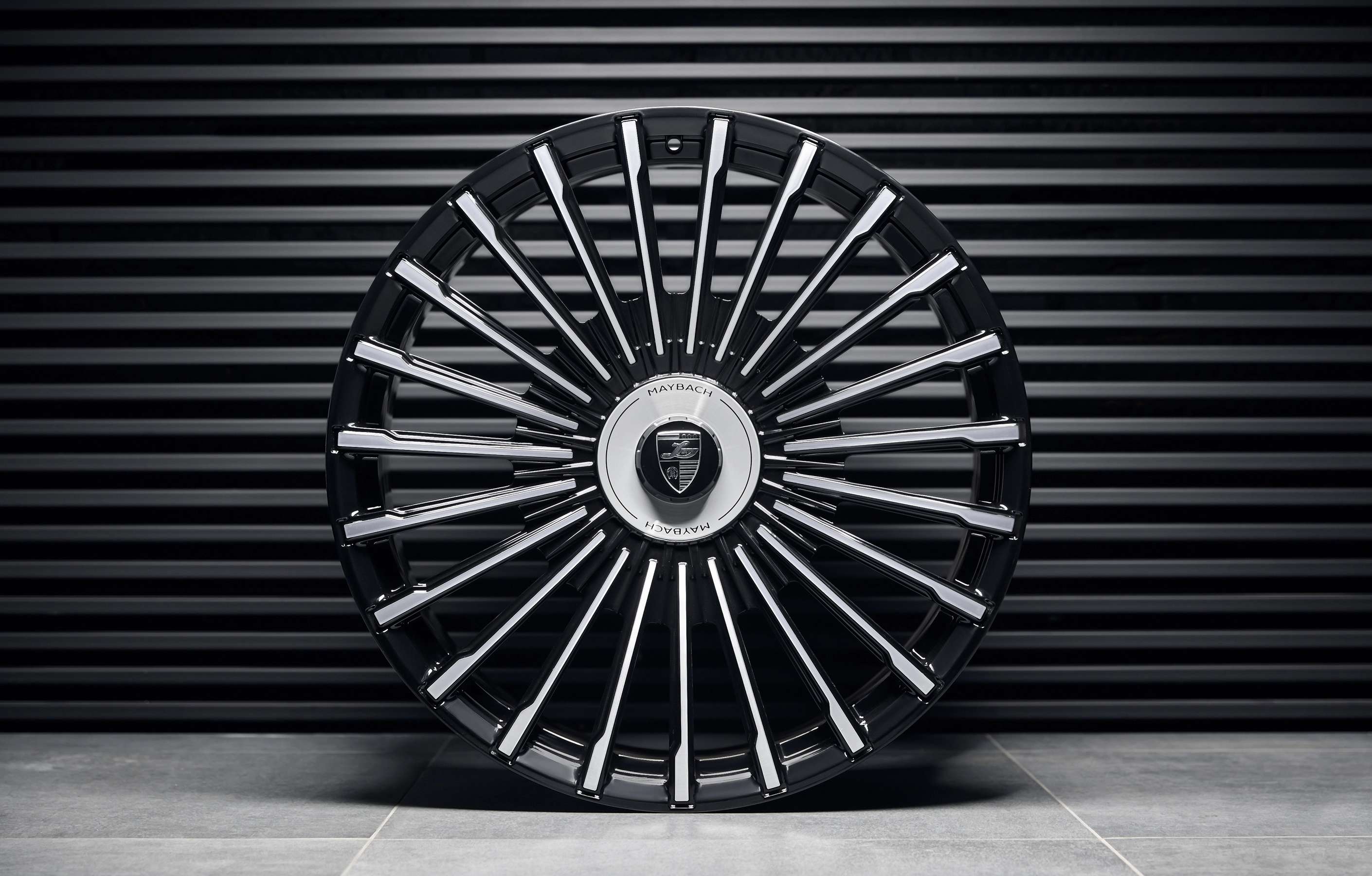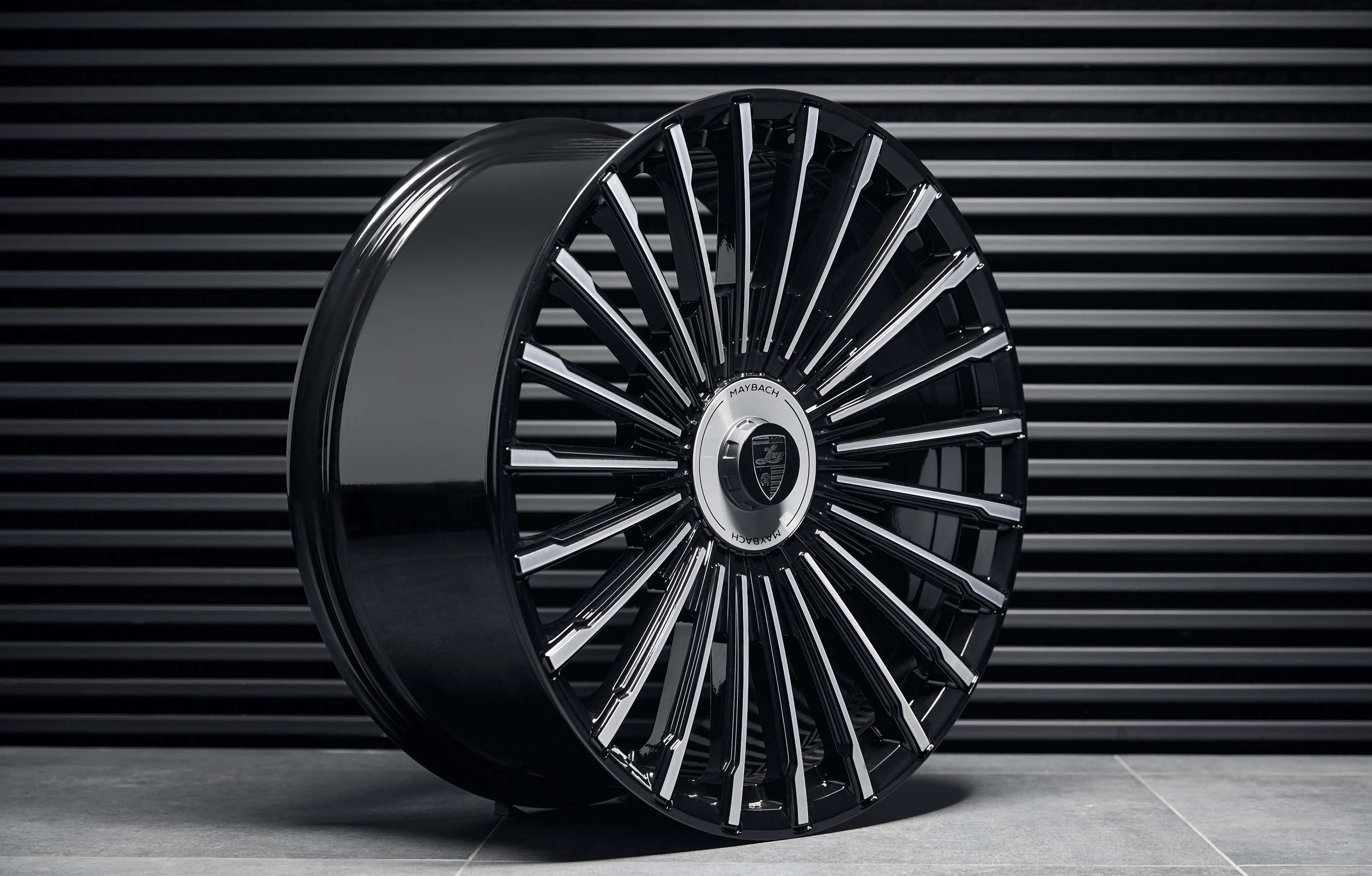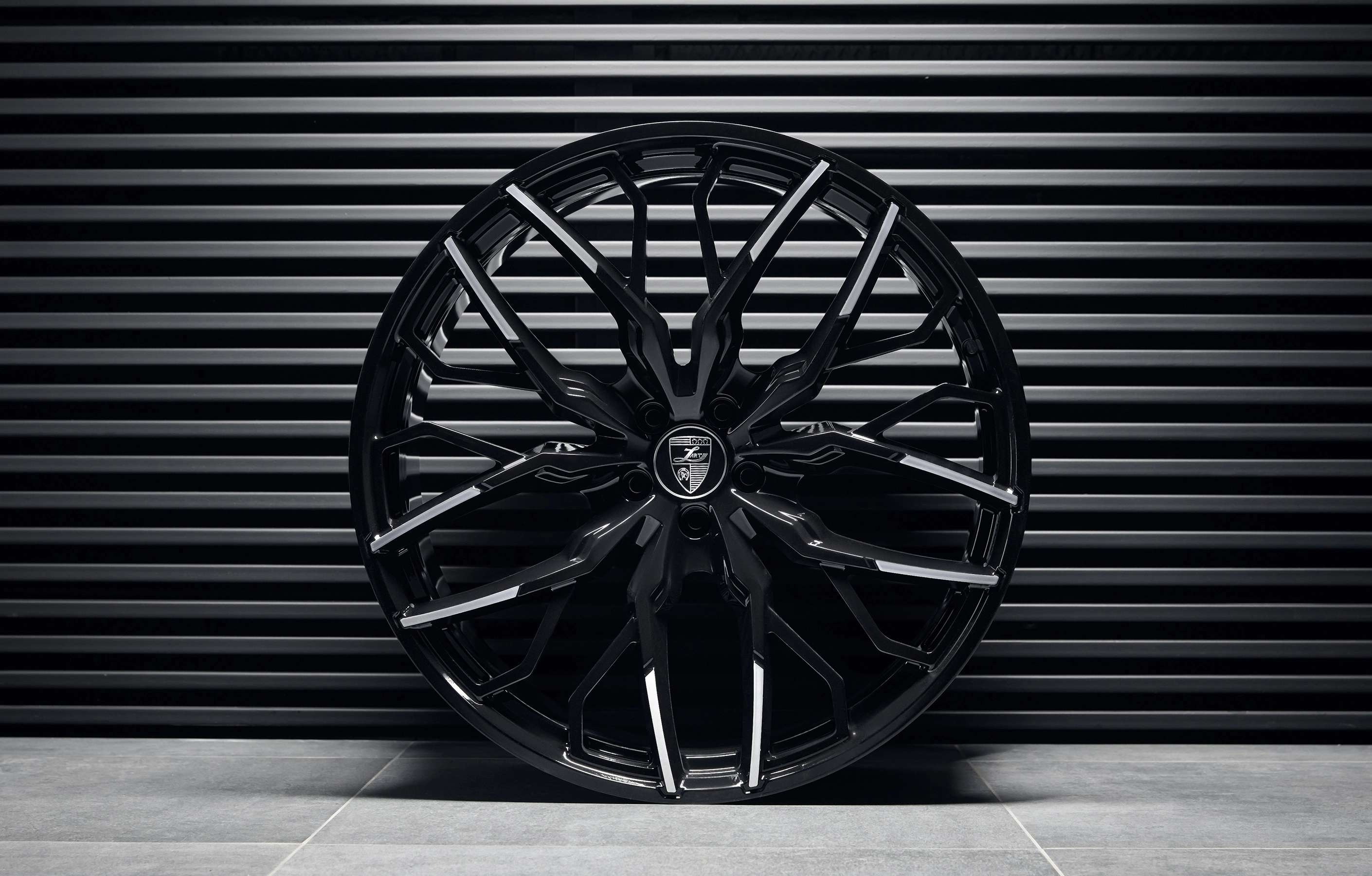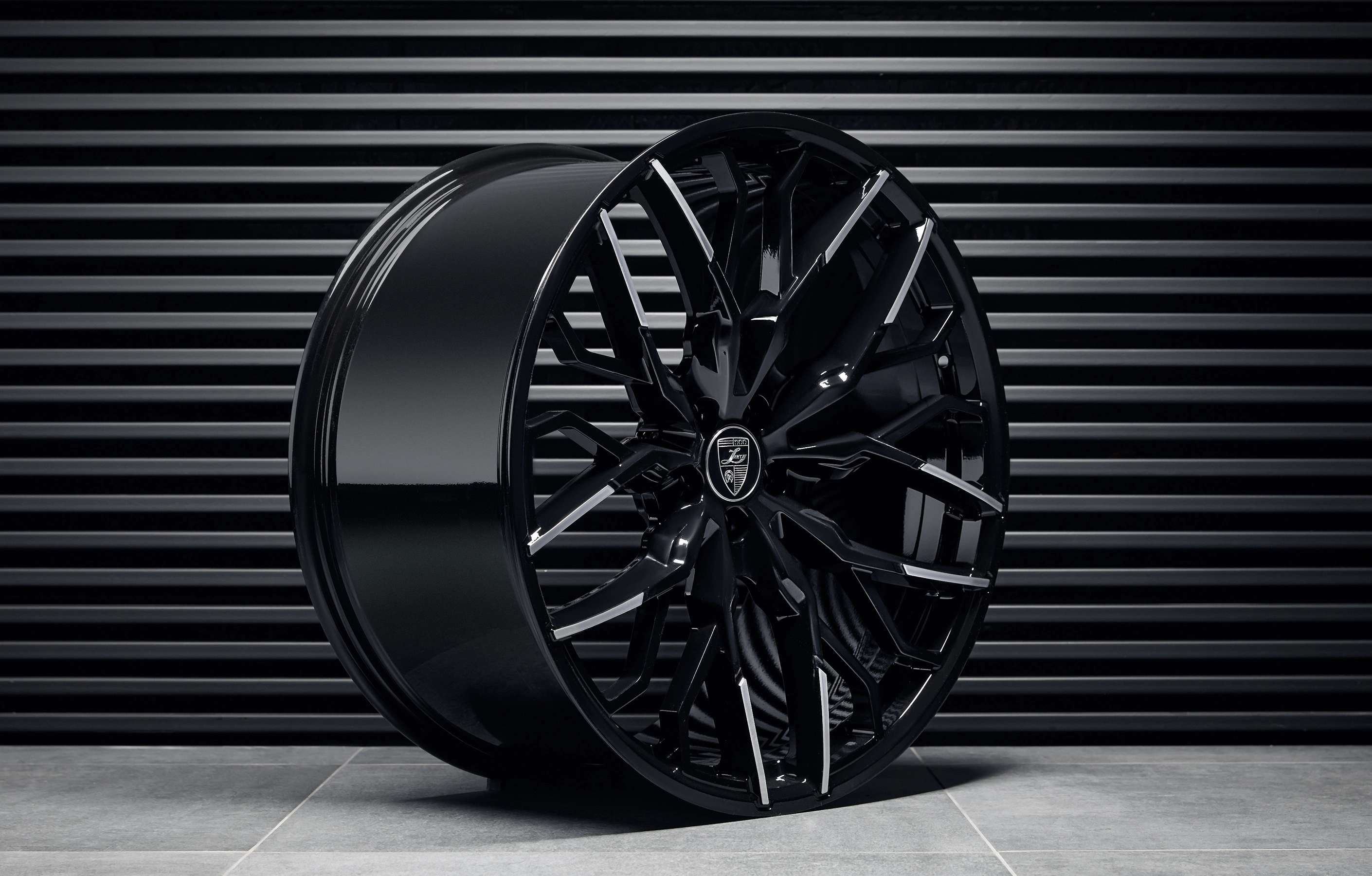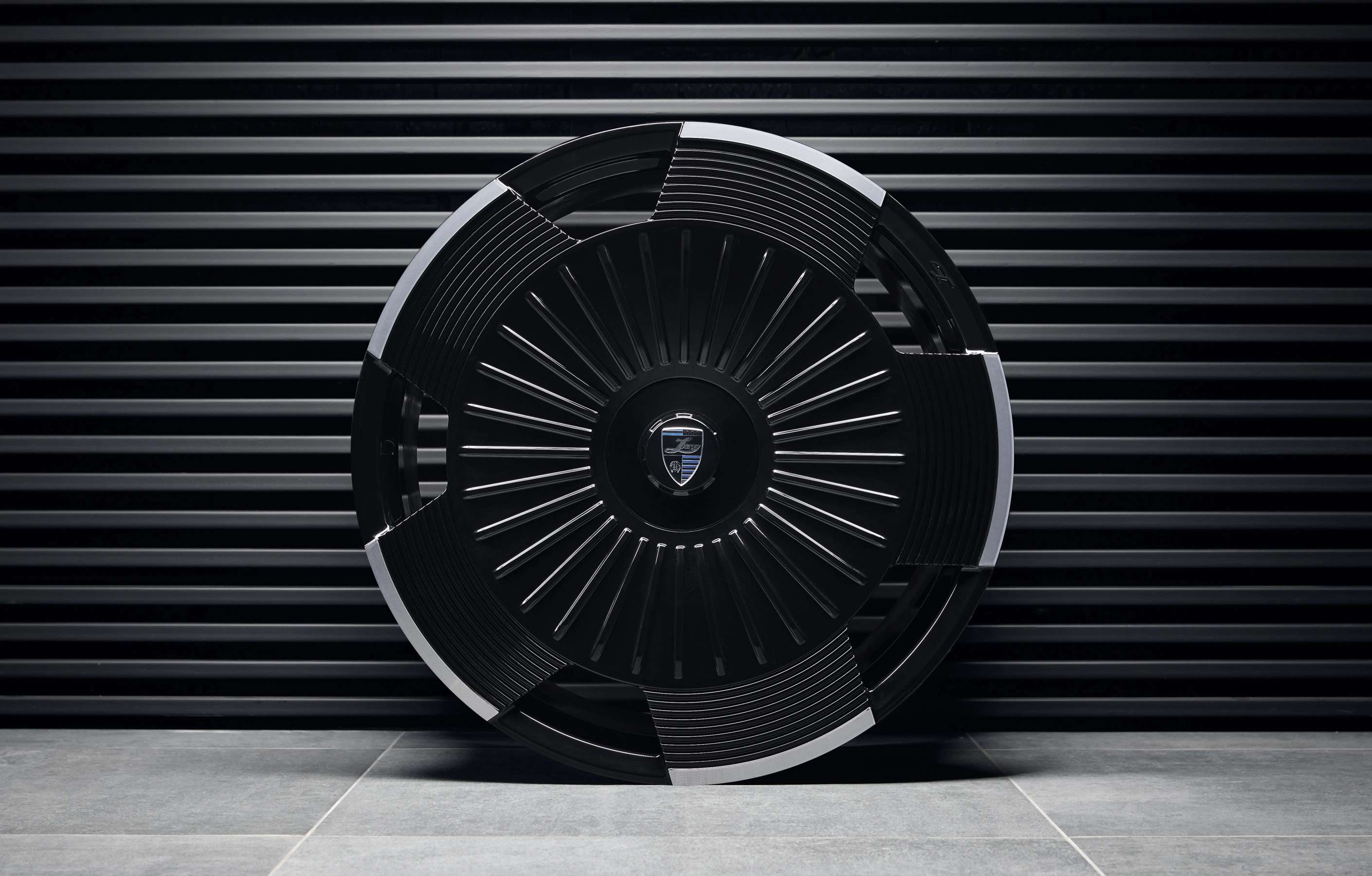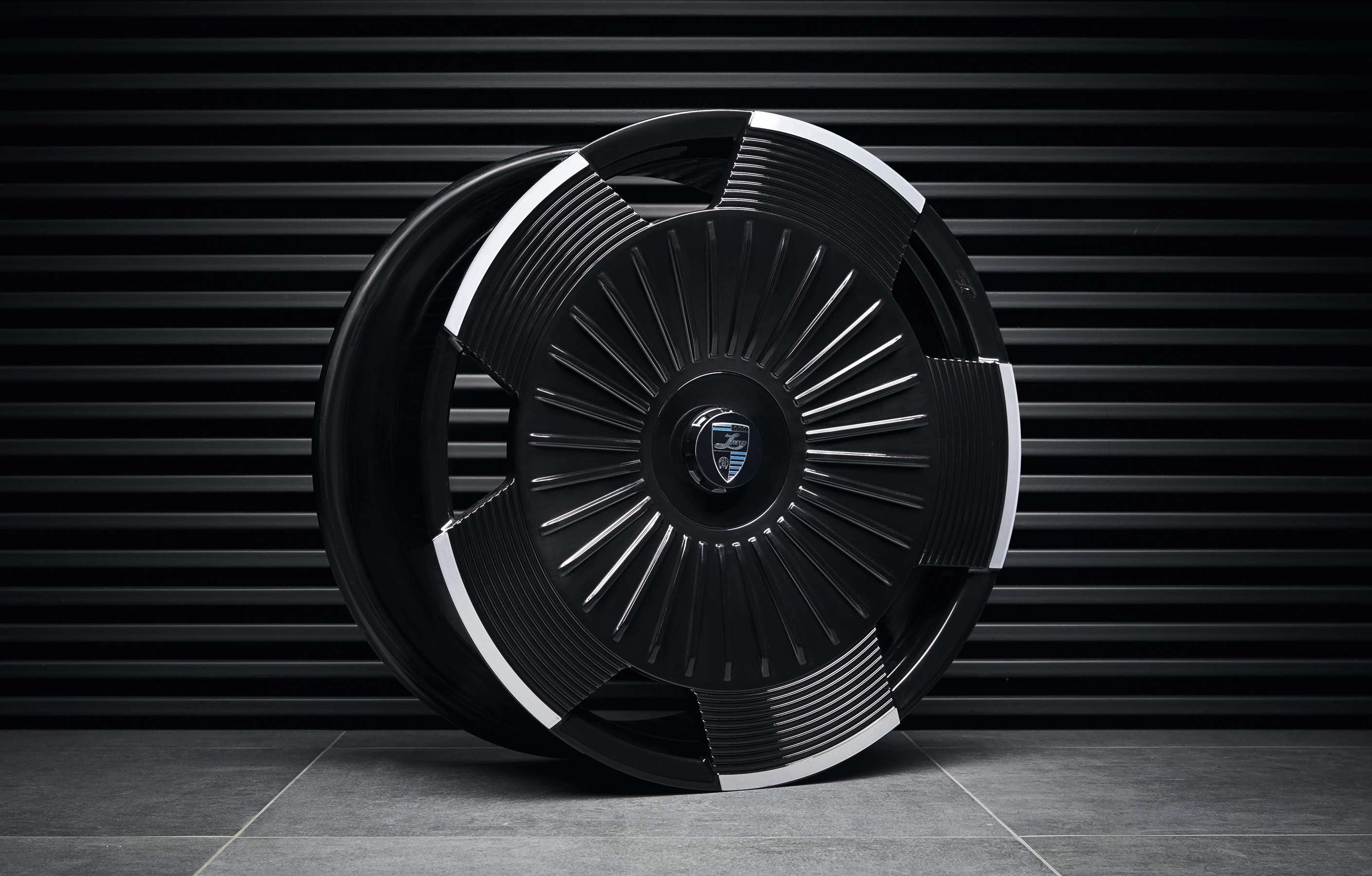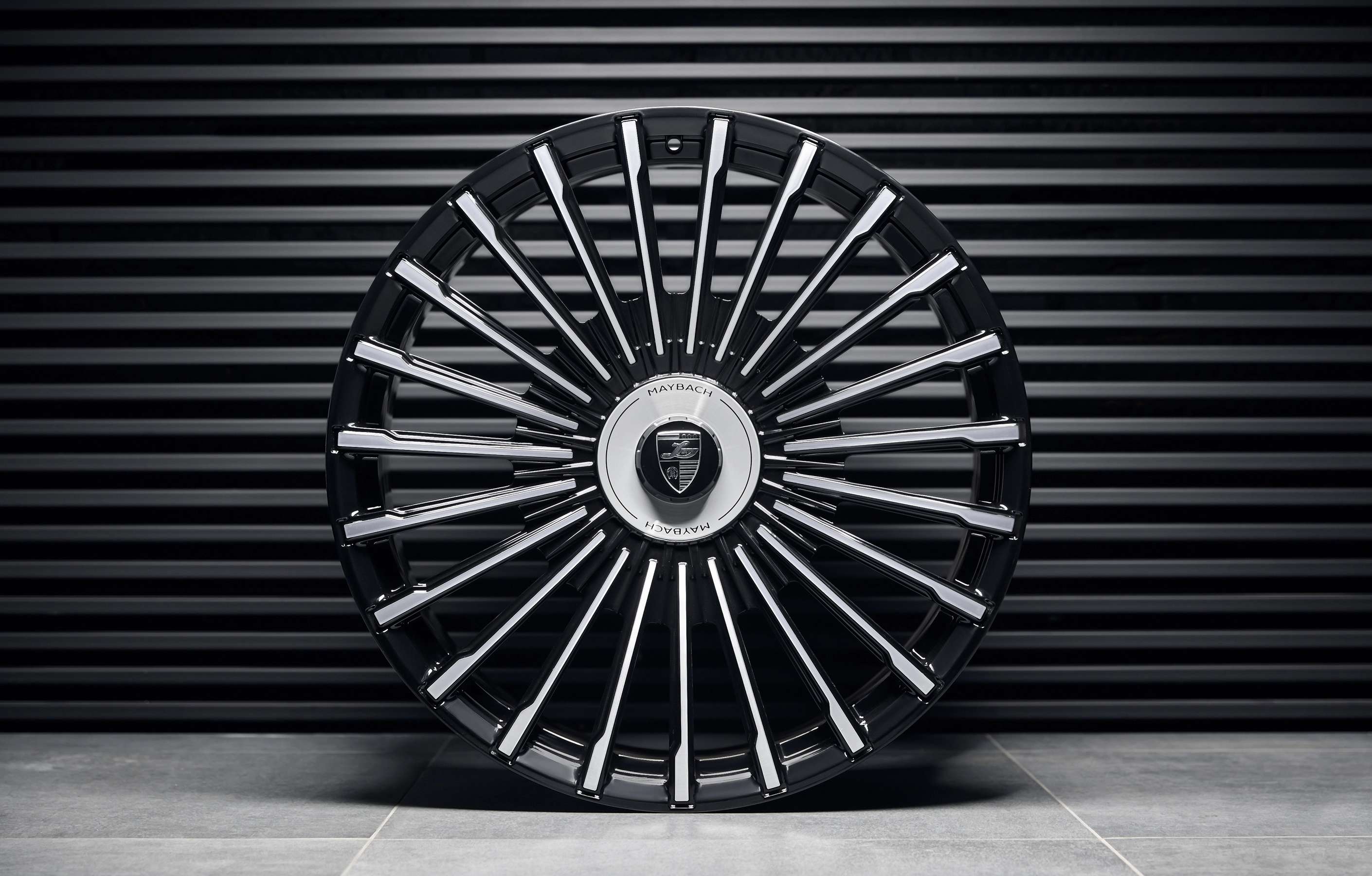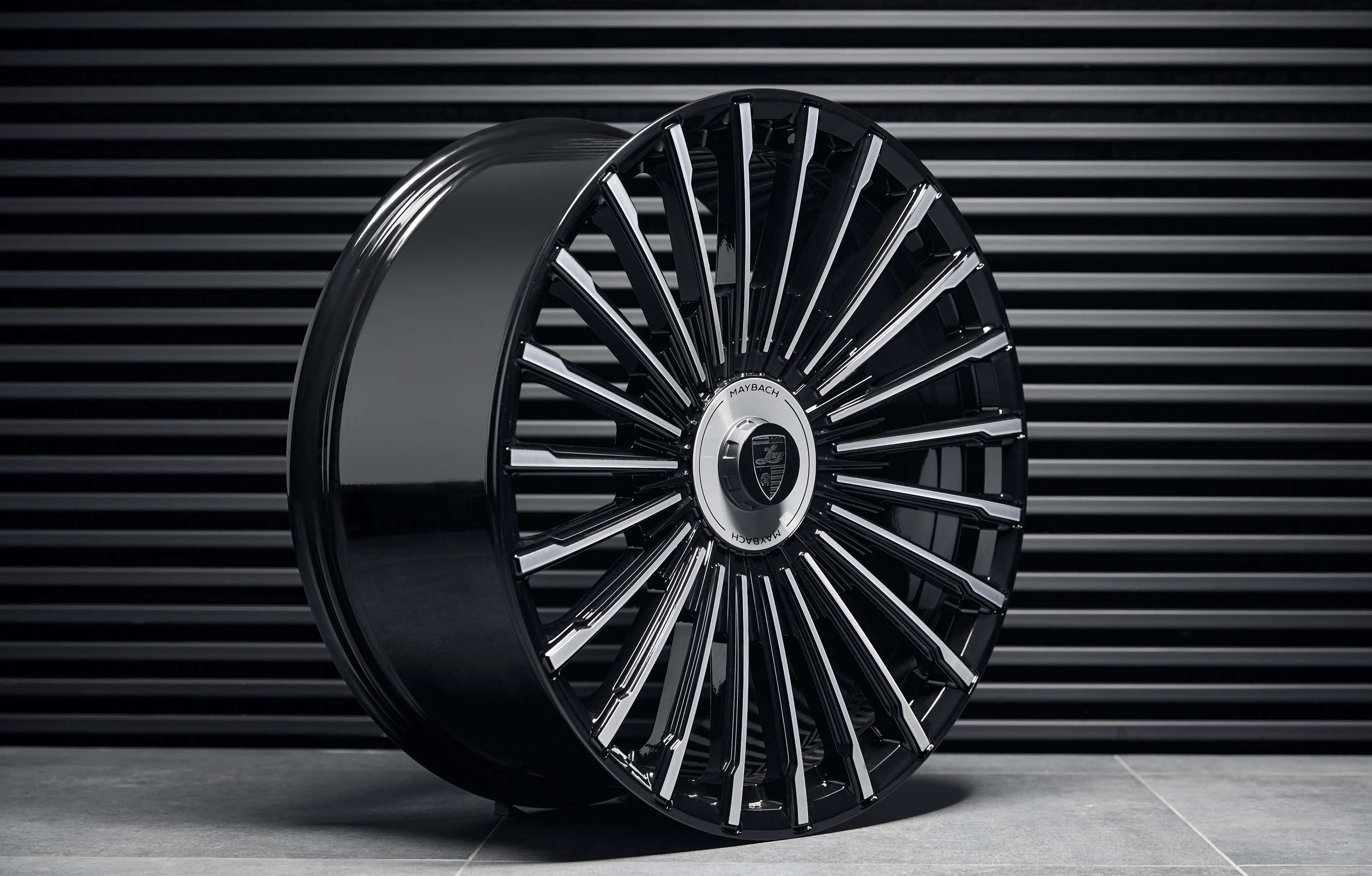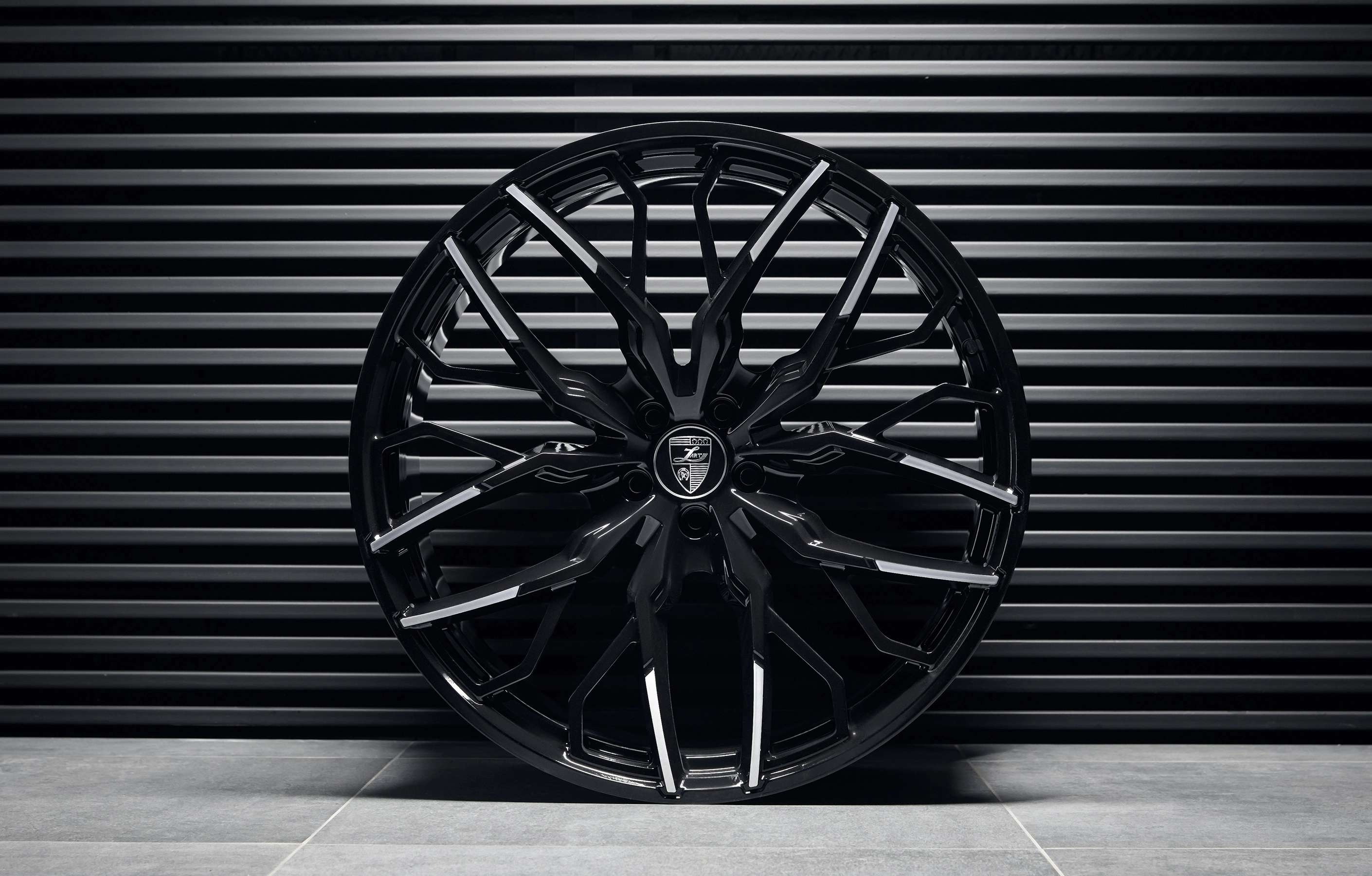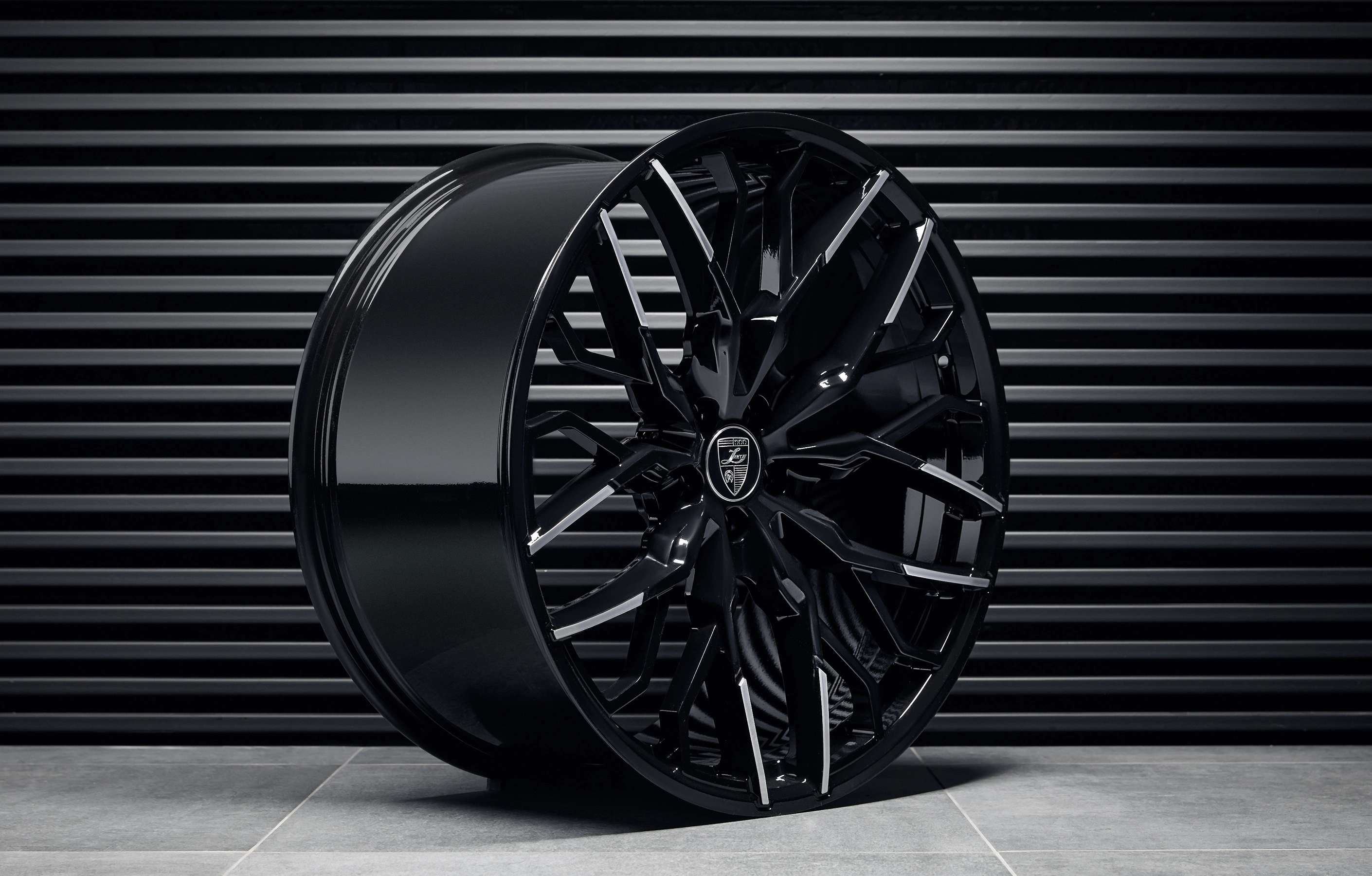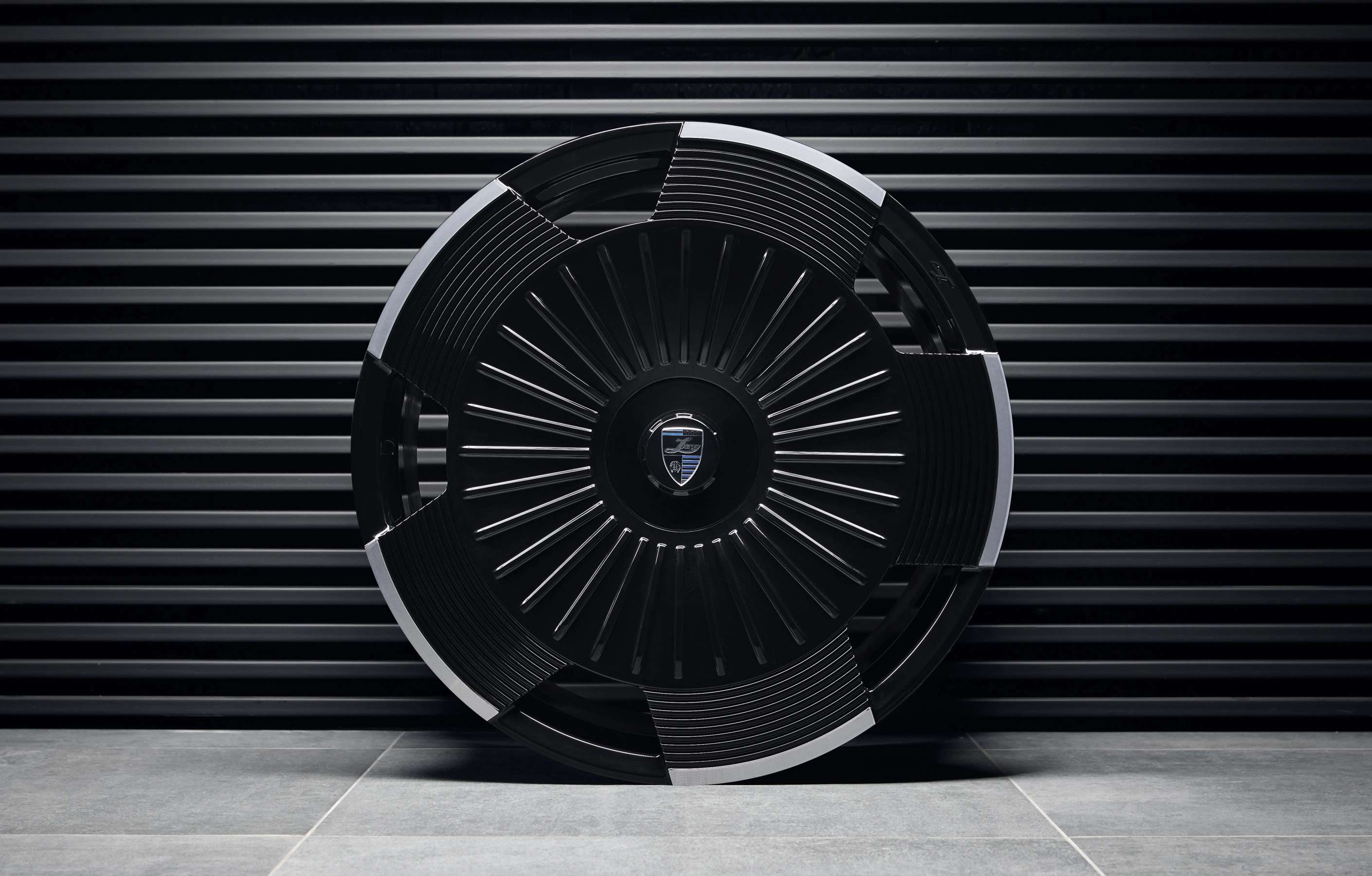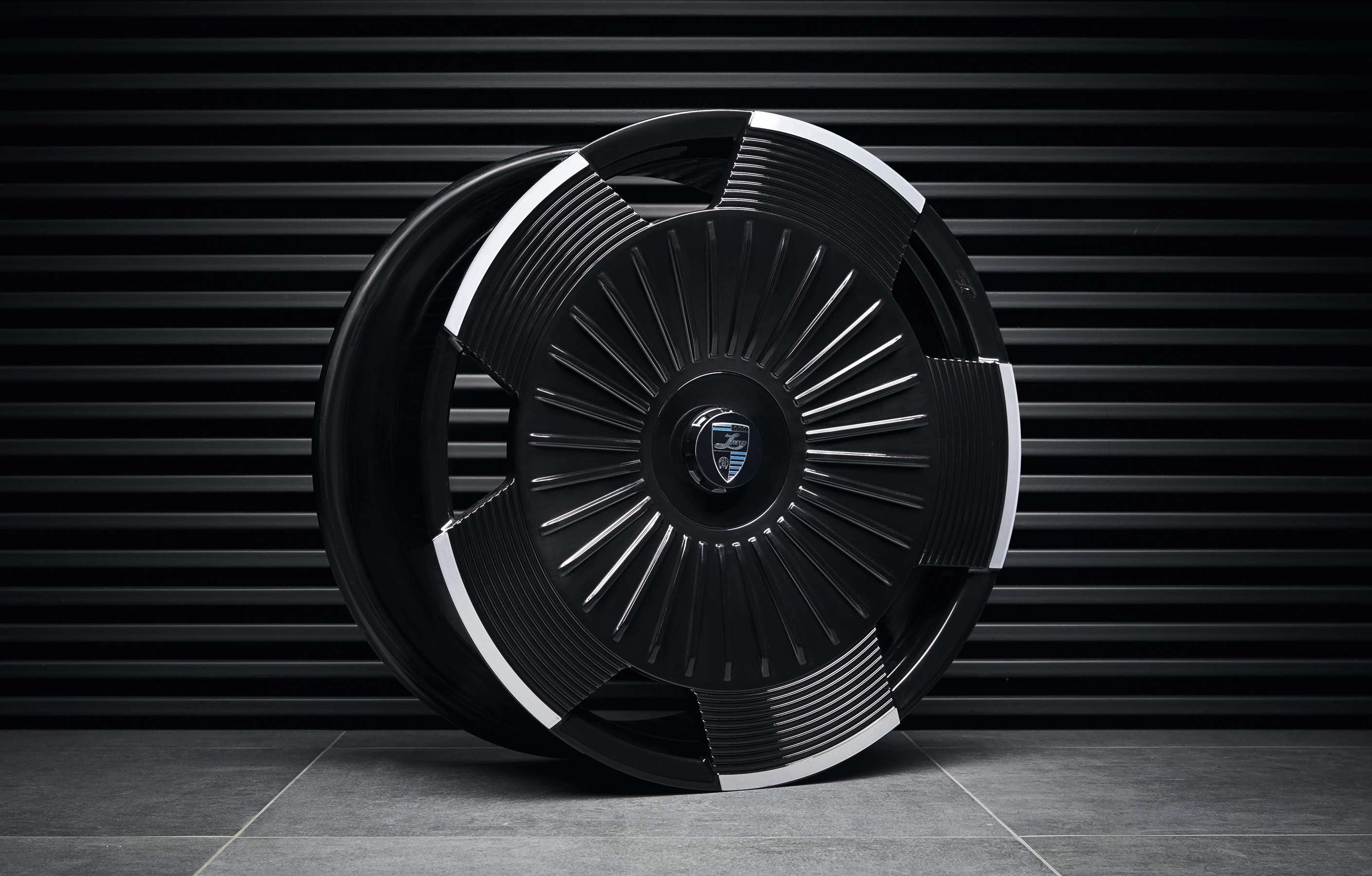 Wheels
Custom forged rims 24 inch
1. Rear bumper diffuser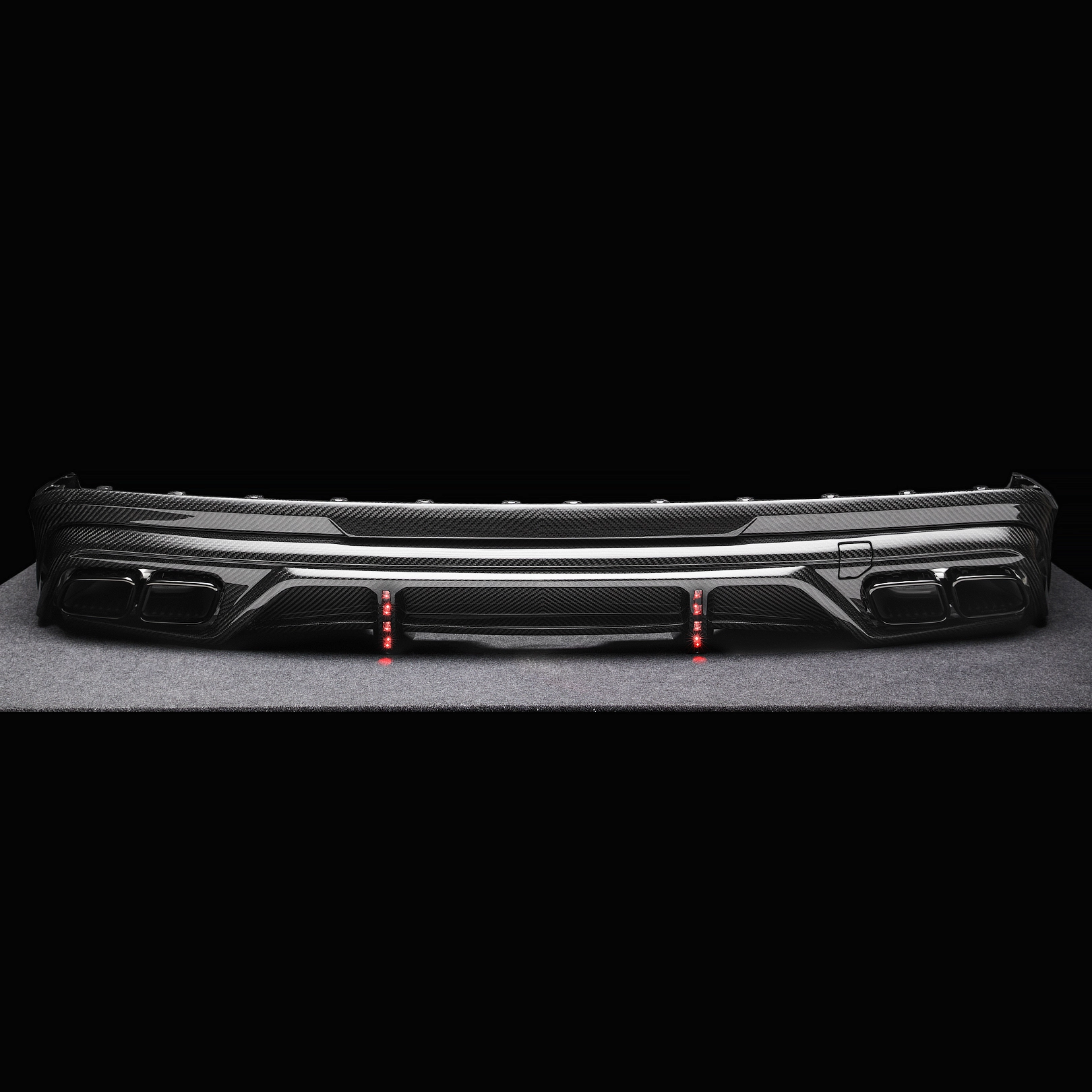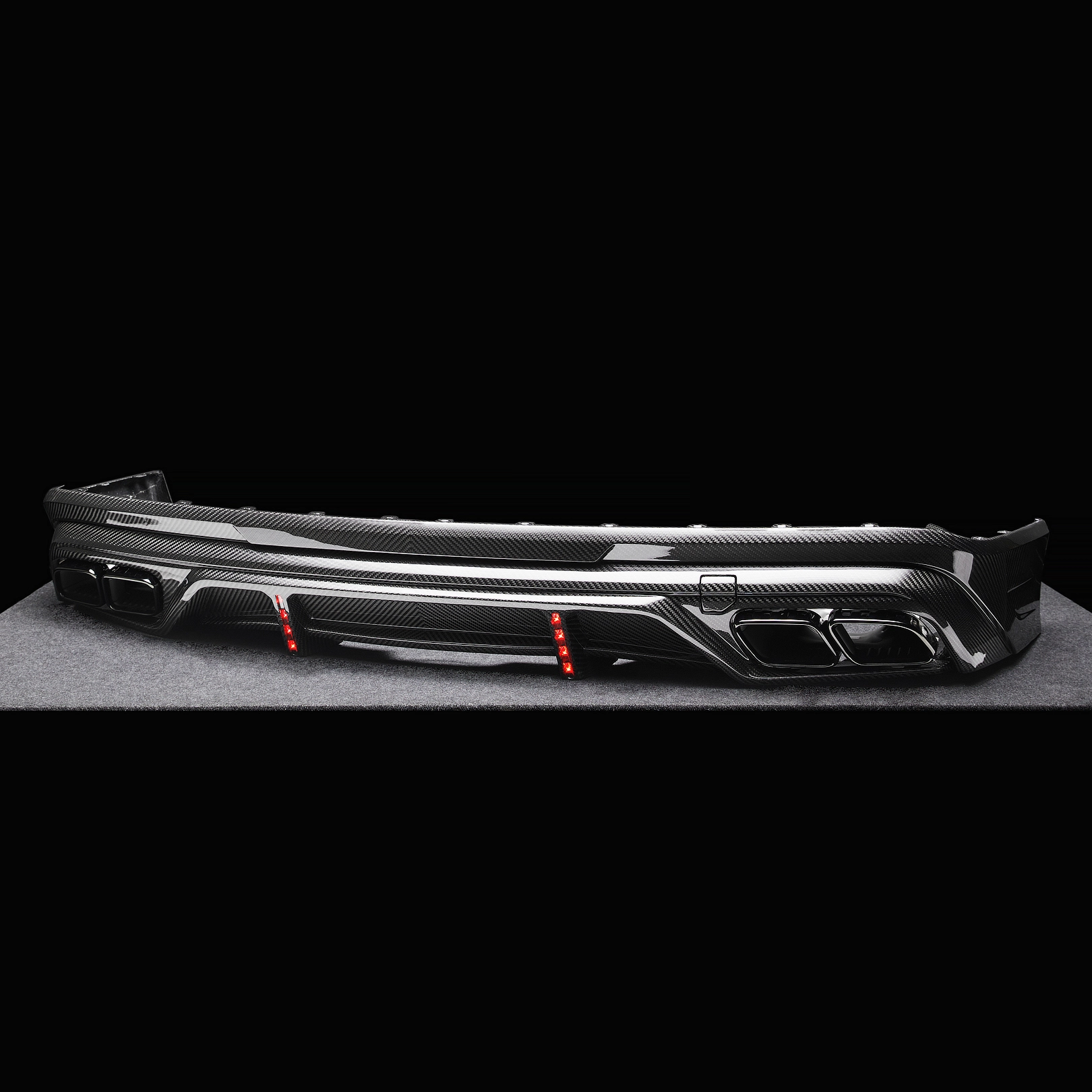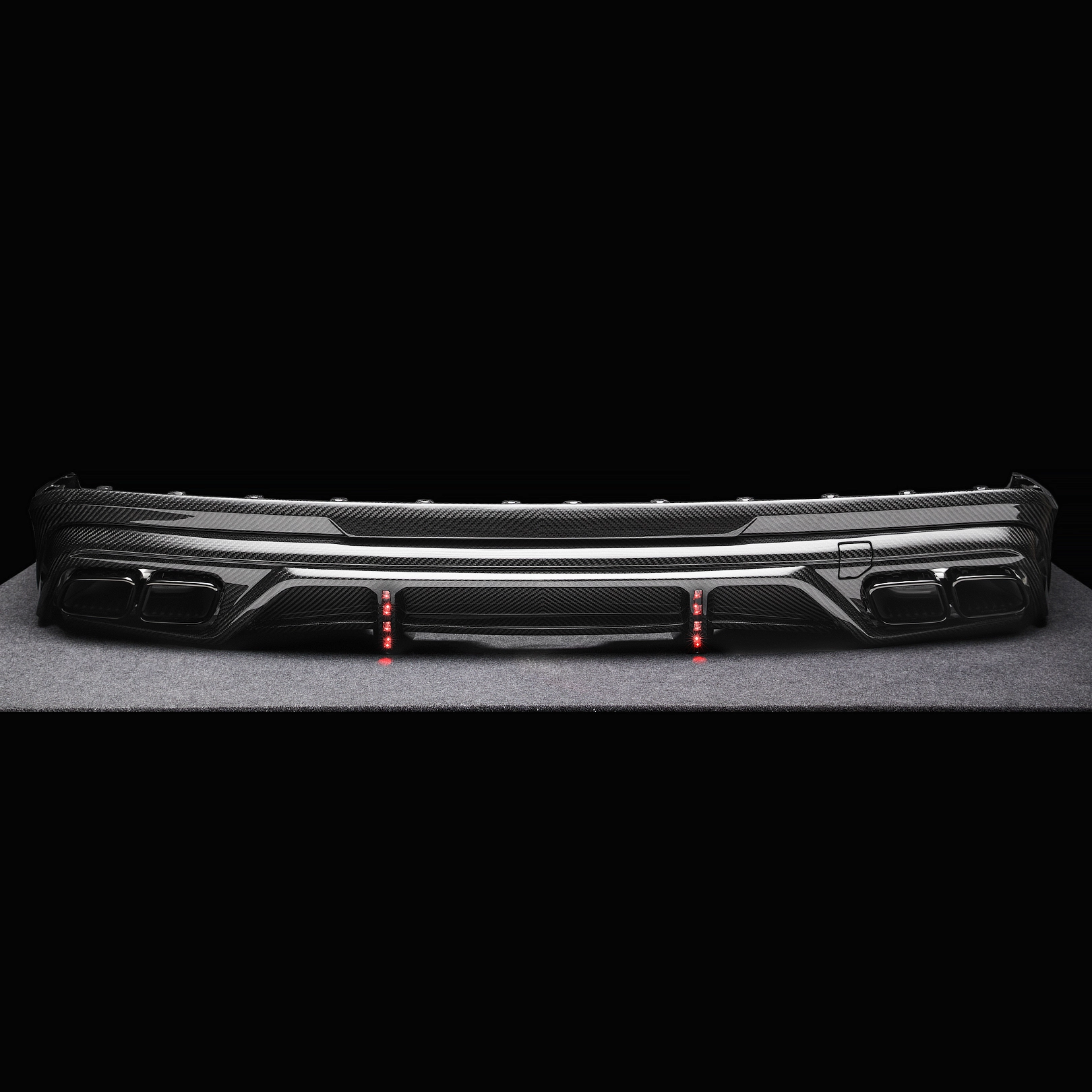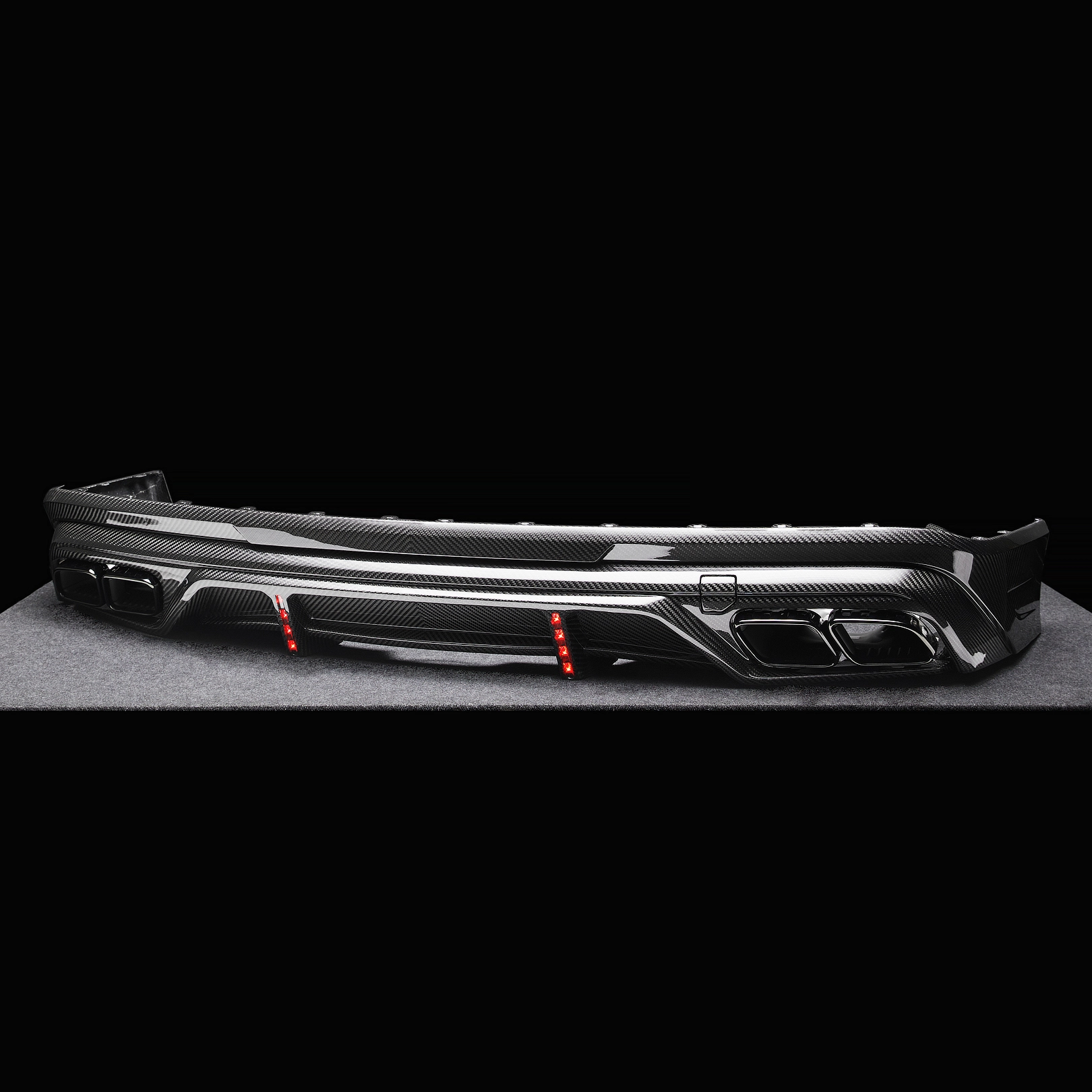 Rear bumper diffuser
Powerfull rear bumper overlay Charisma for Mercedes Maybach GLS 600 X167 2019 - 2023
(GLS-LR1-002.01.C/63)
2. Brake light (2 pcs.)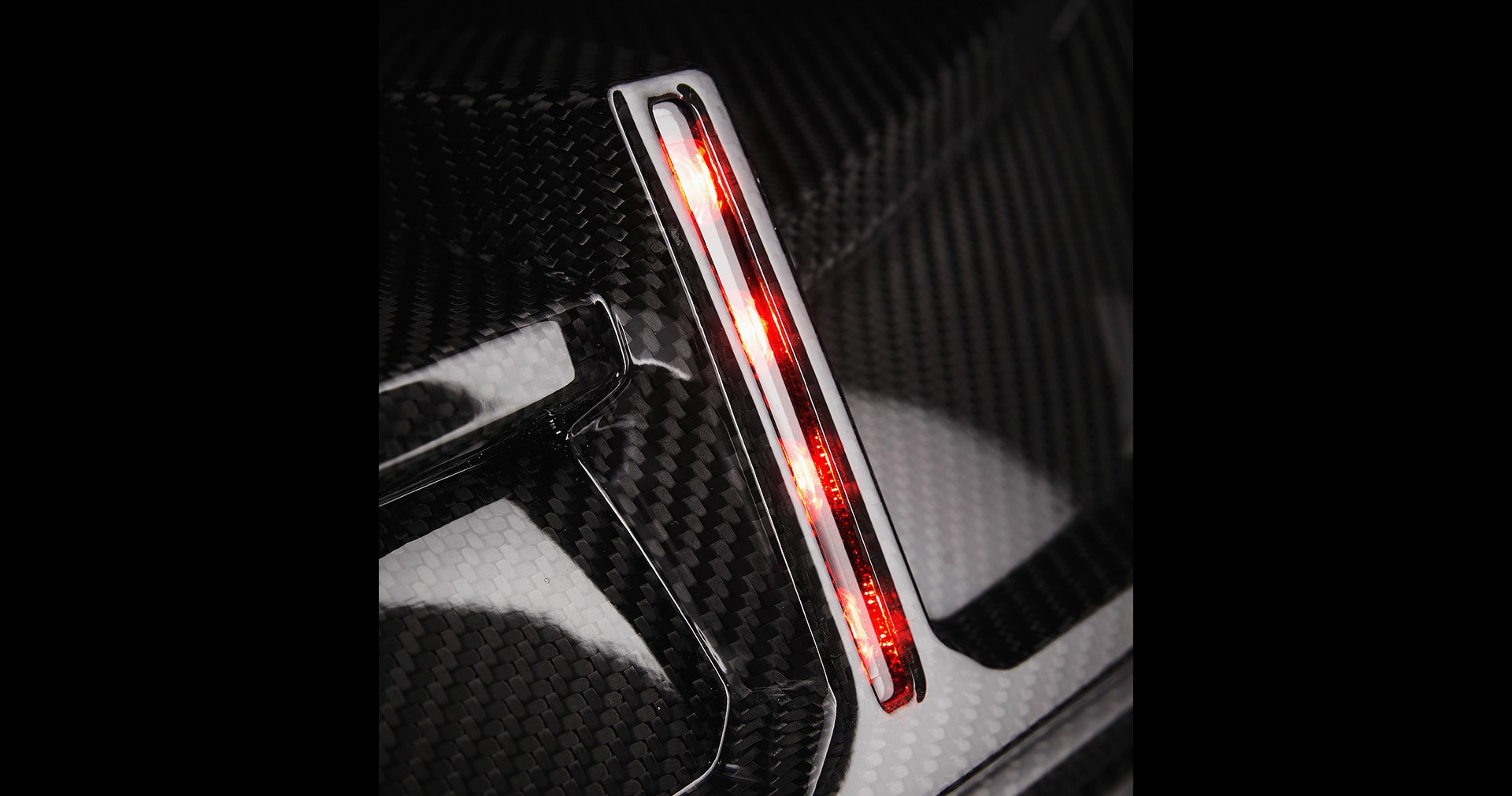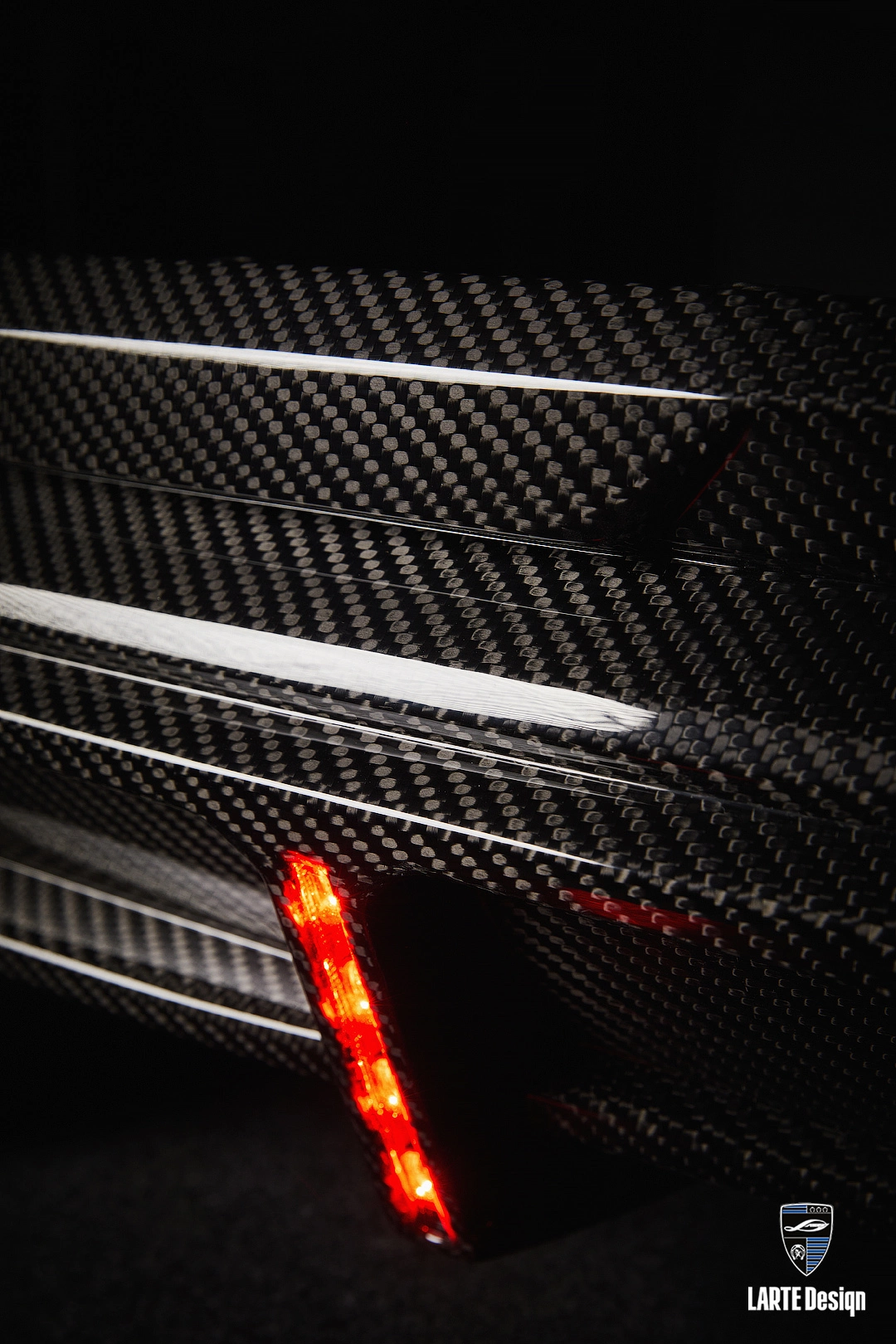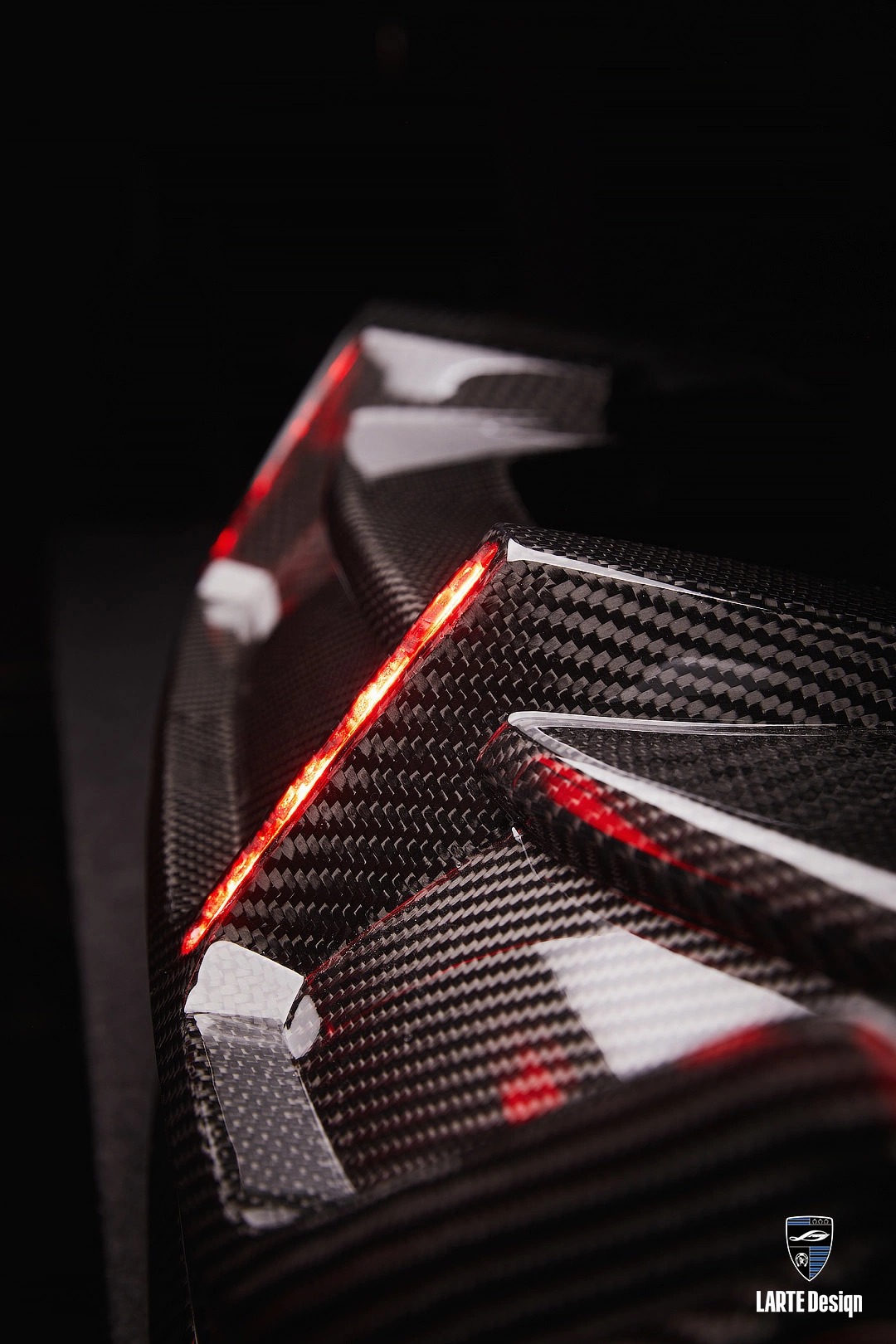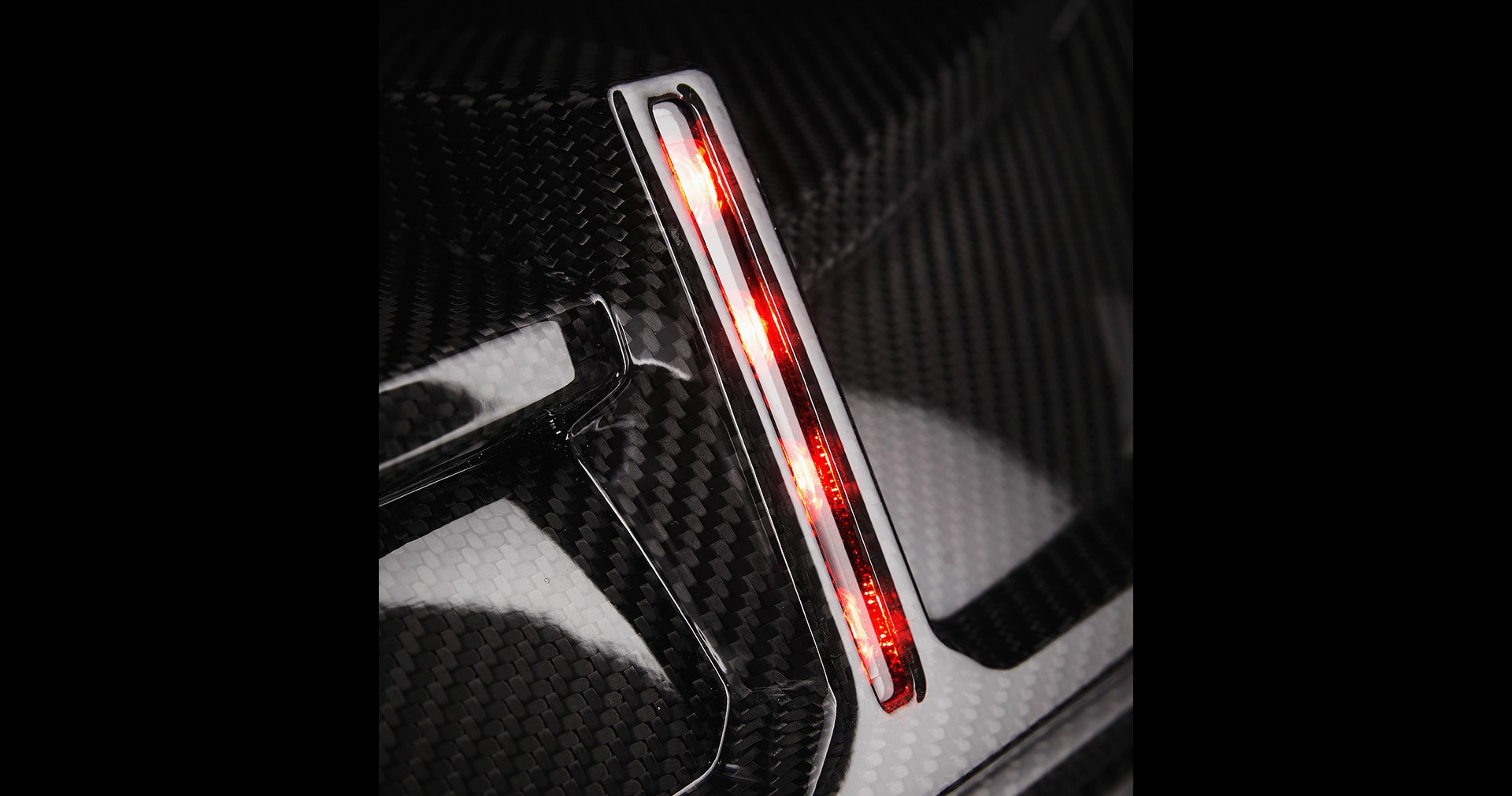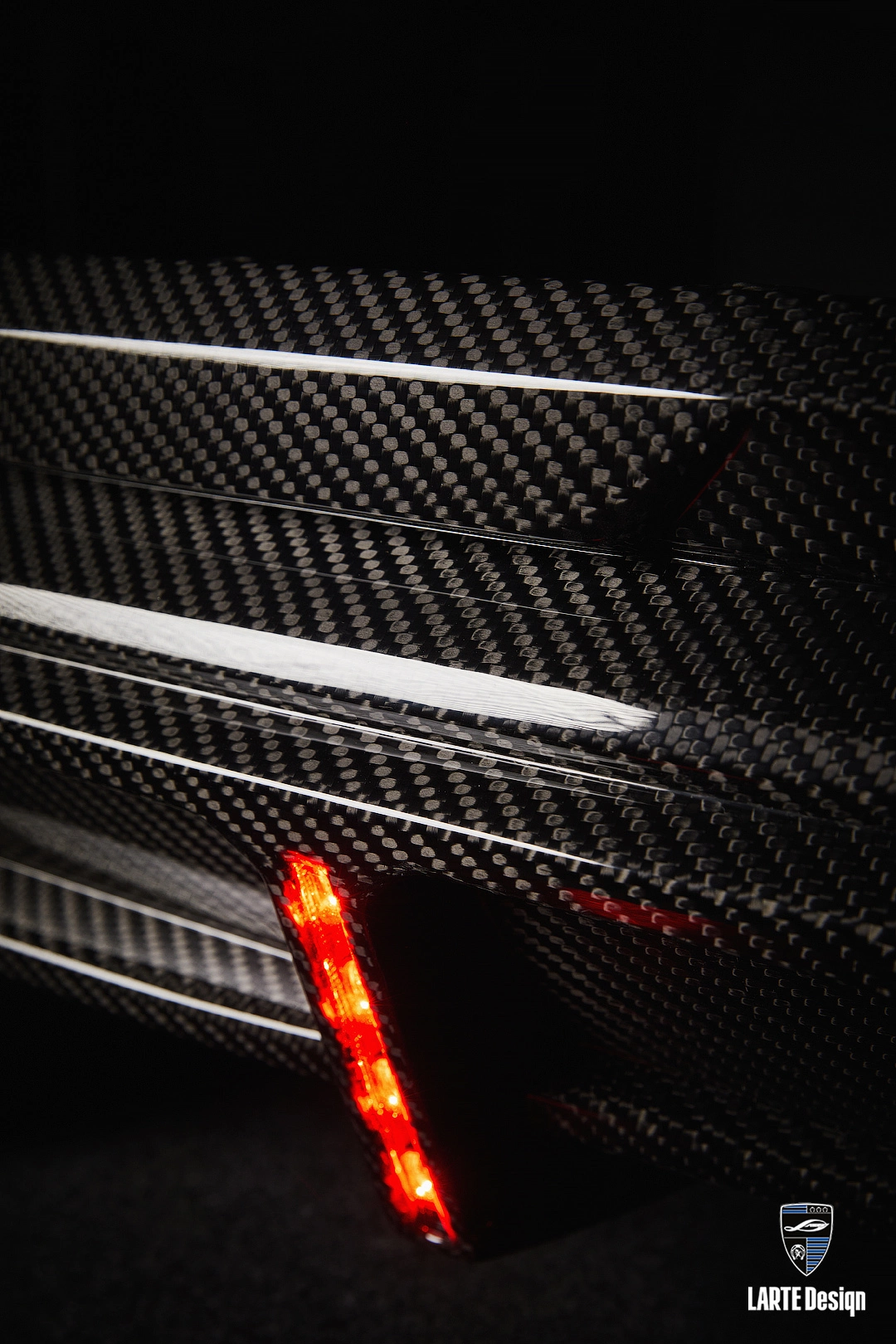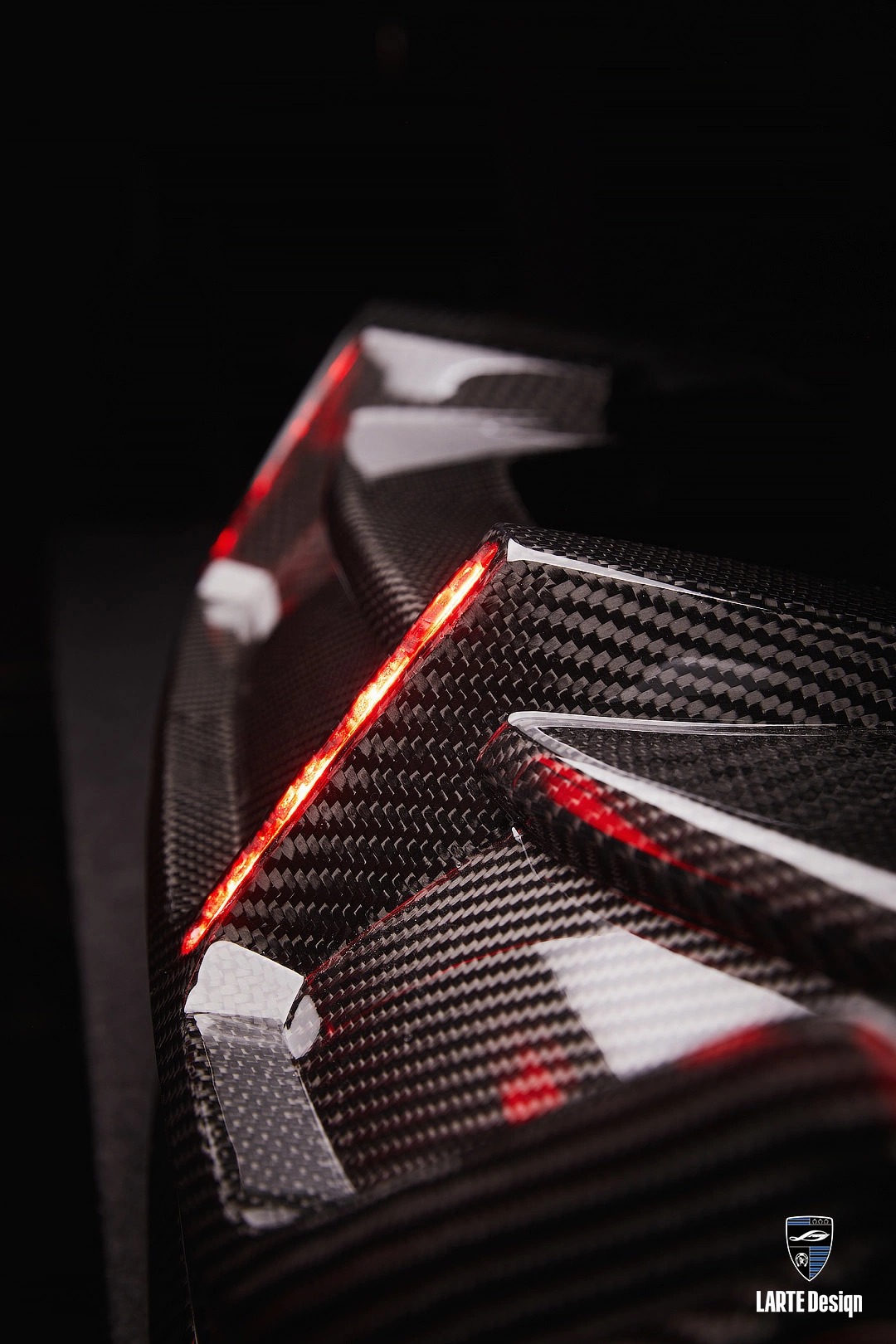 Brake light (2 pcs.)
Additional double brake lights for Mercedes Maybach GLS 600 X167 2019 - 2023
(3572)
3. Roof spoiler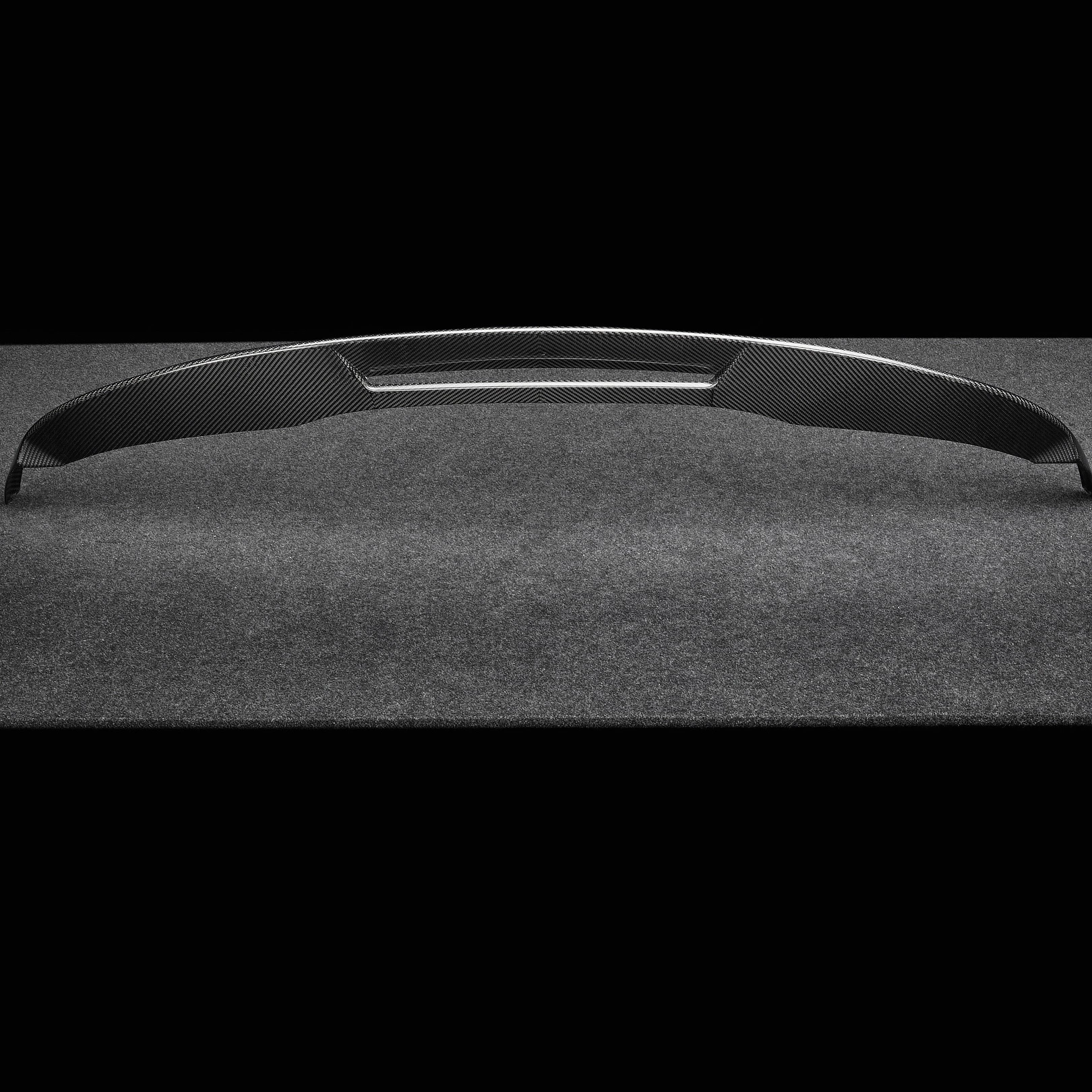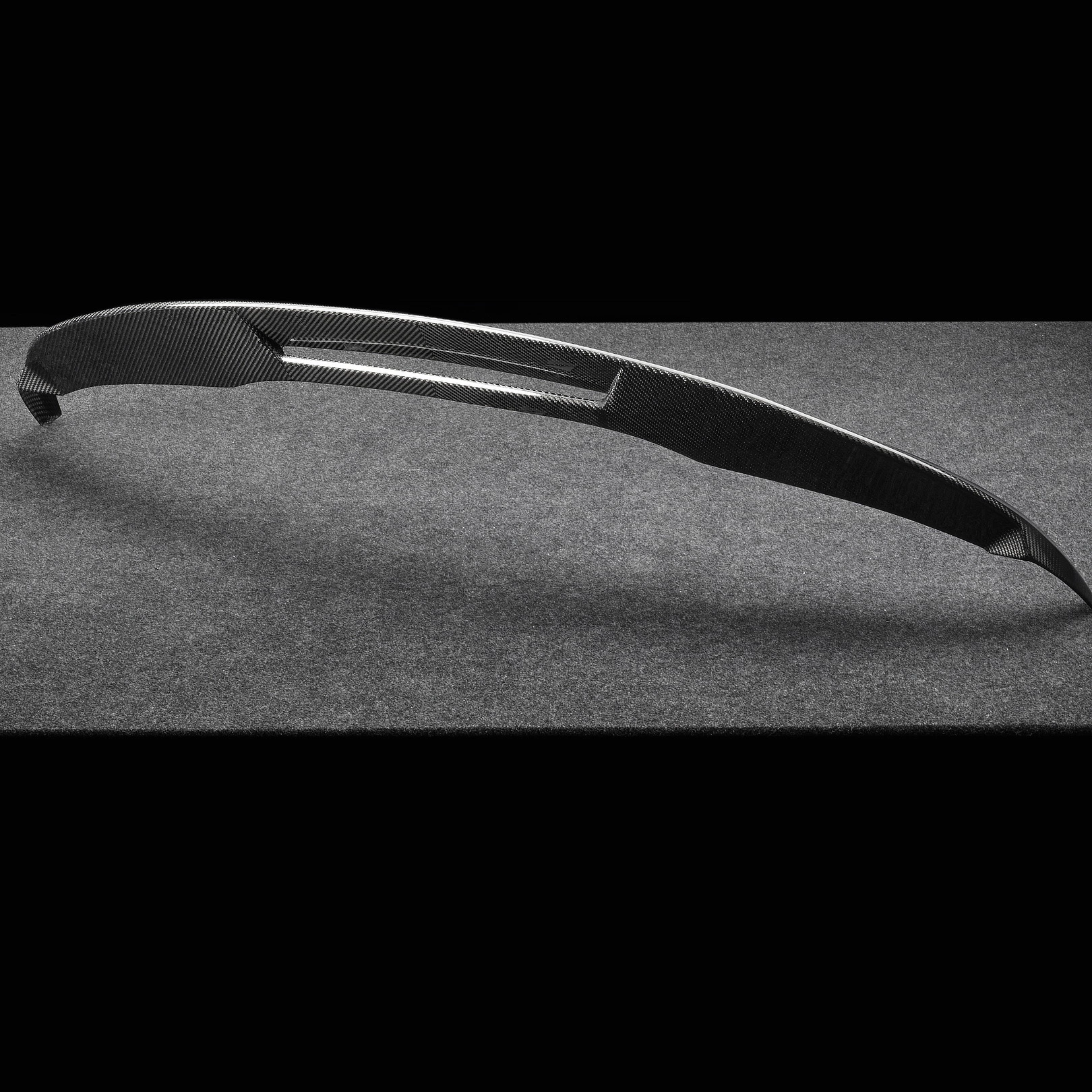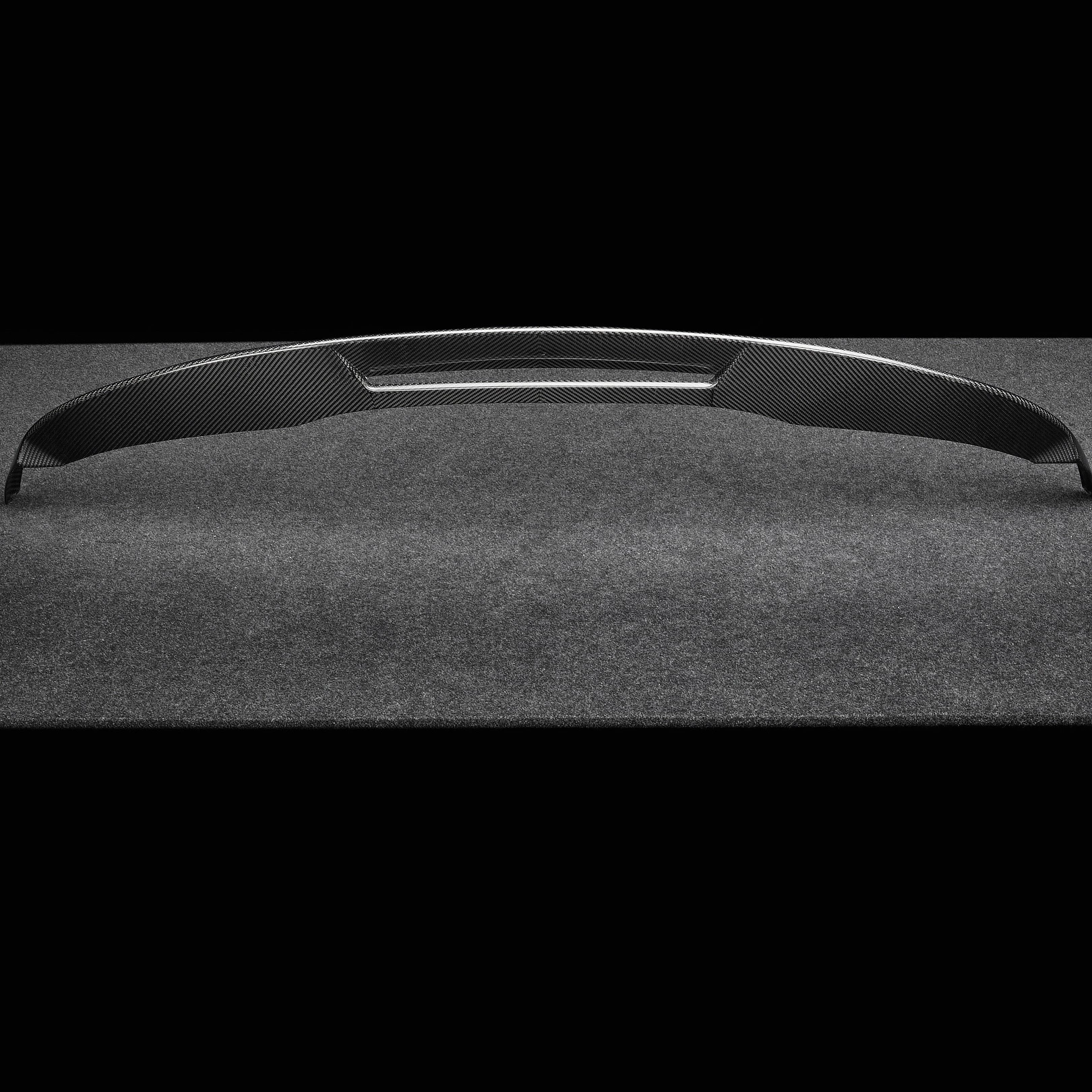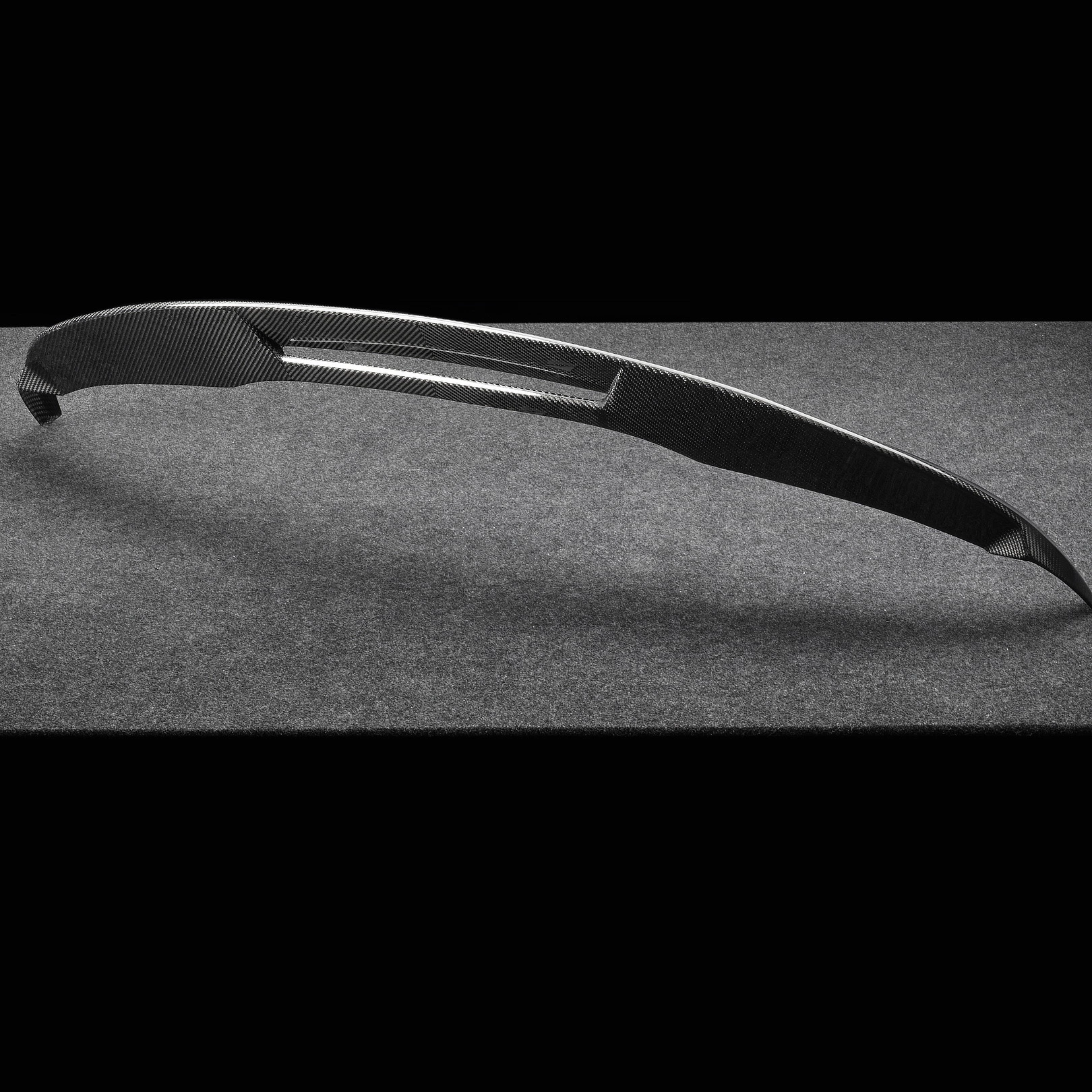 Roof spoiler
Sports roof spoiler Charisma for Mercedes Maybach GLS 600 X167 2019 - 2023
(GLS-LR2-005.00.C)
4. Fender arches rear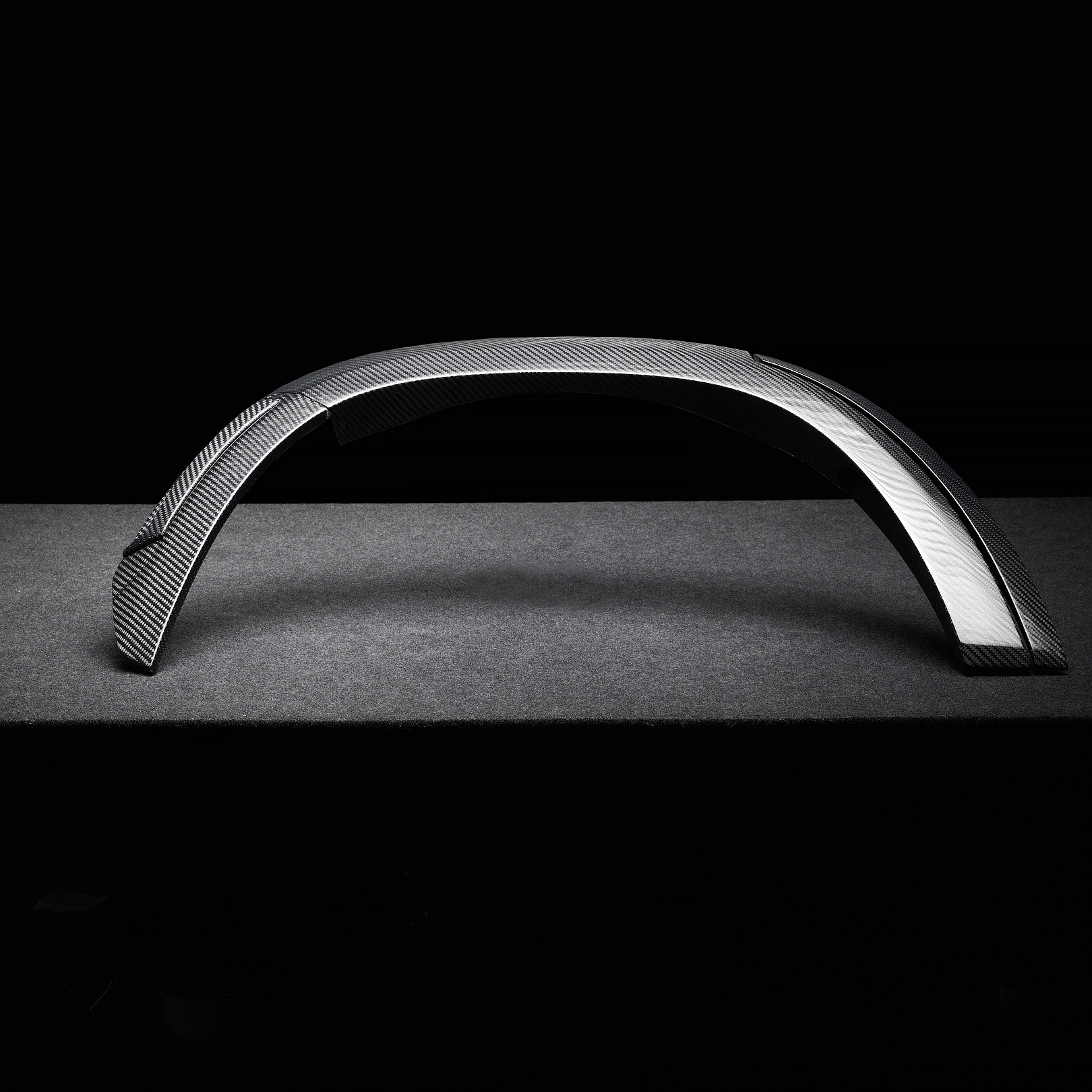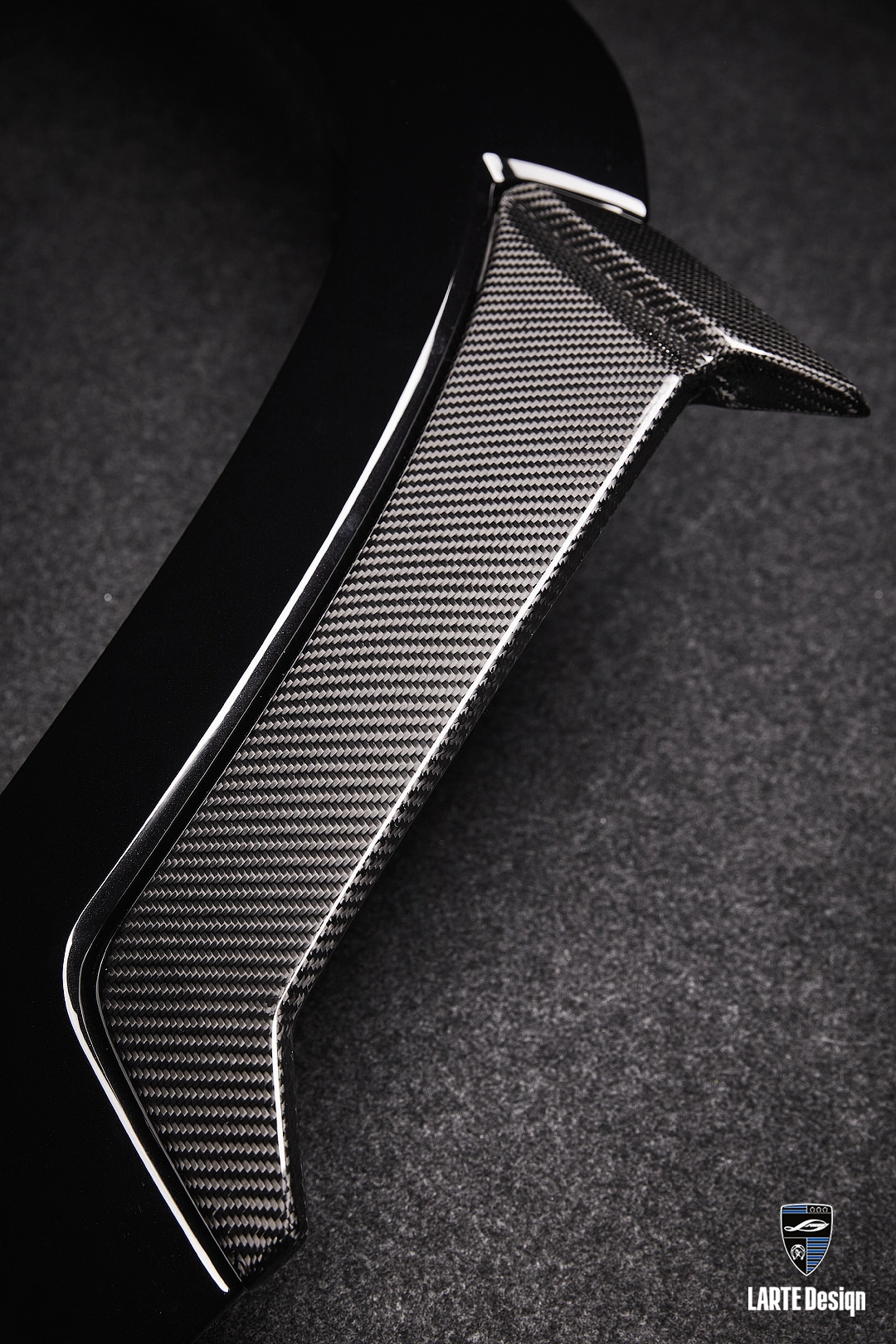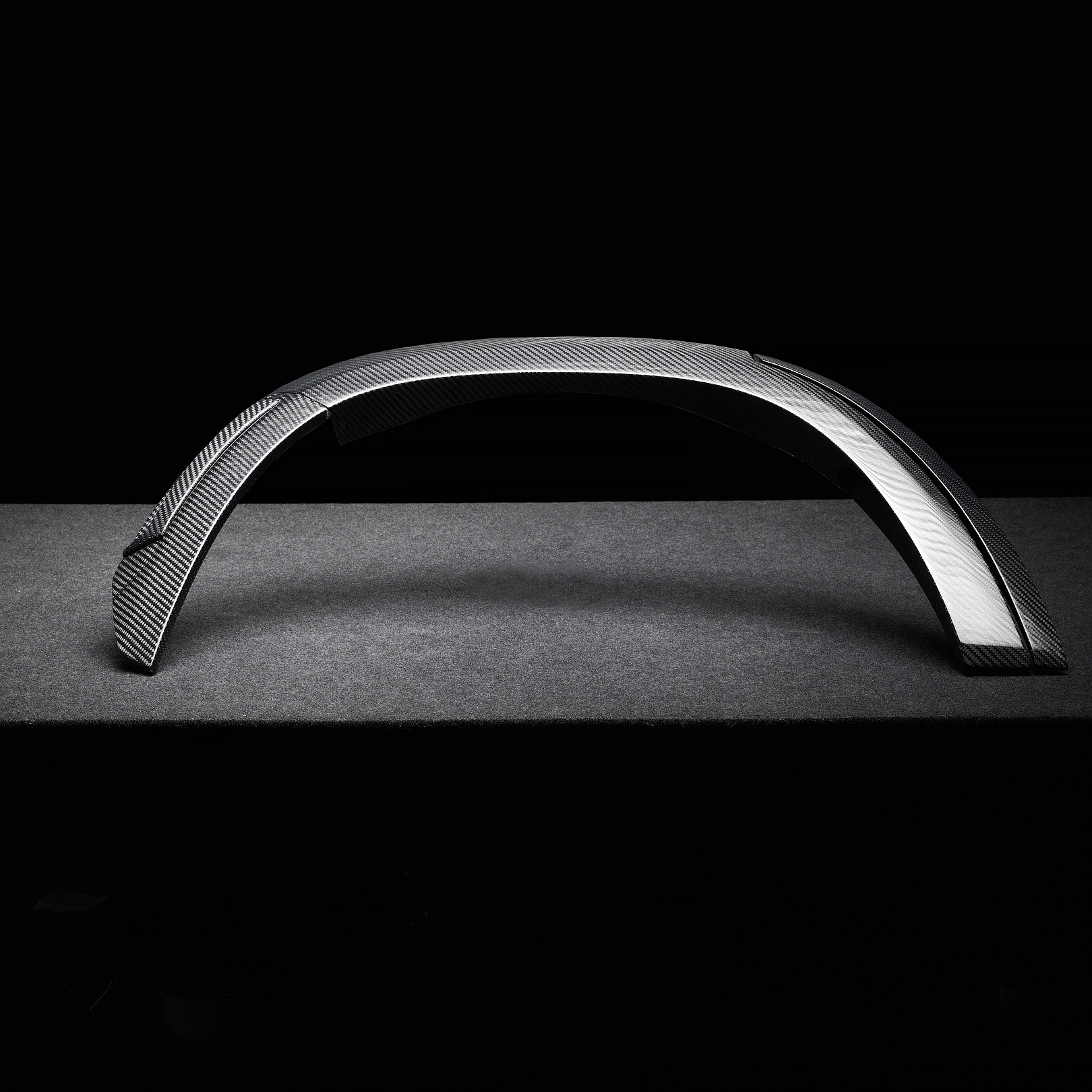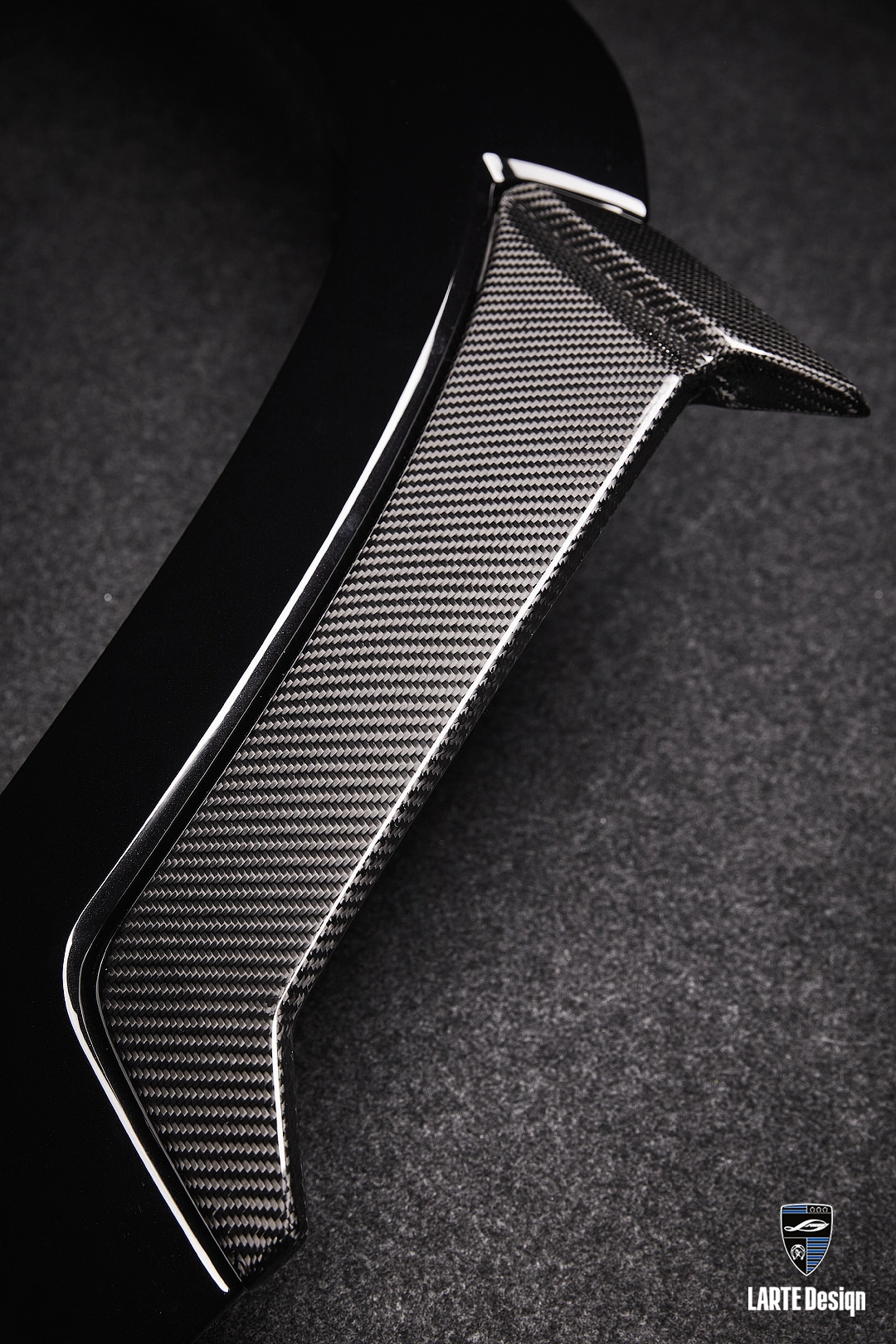 Fender arches rear
Rear arch extensions Charisma for Mercedes Maybach GLS 600 X167 2019 - 2023
(GLS-LR-006.01/02)
5. Rear bumper overlay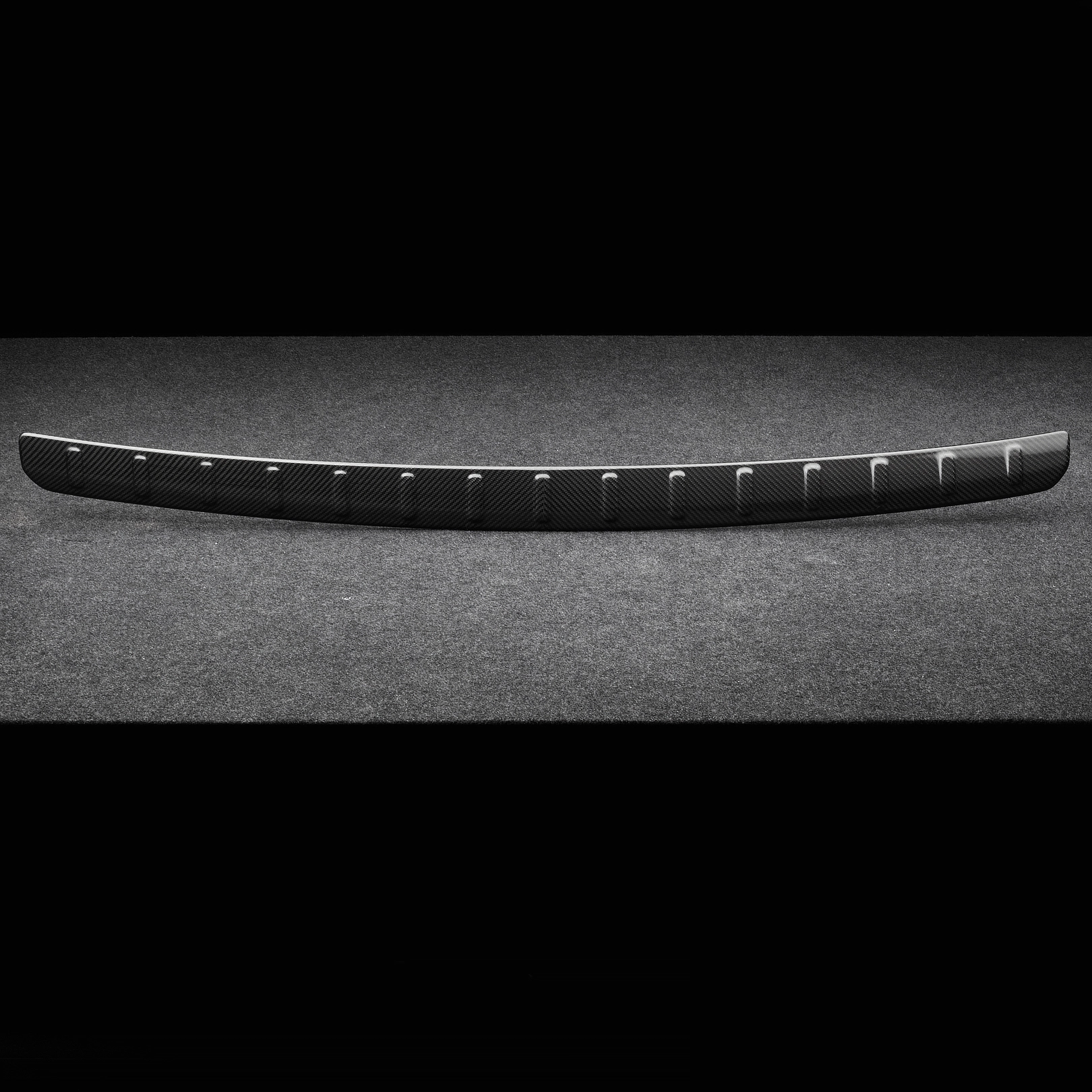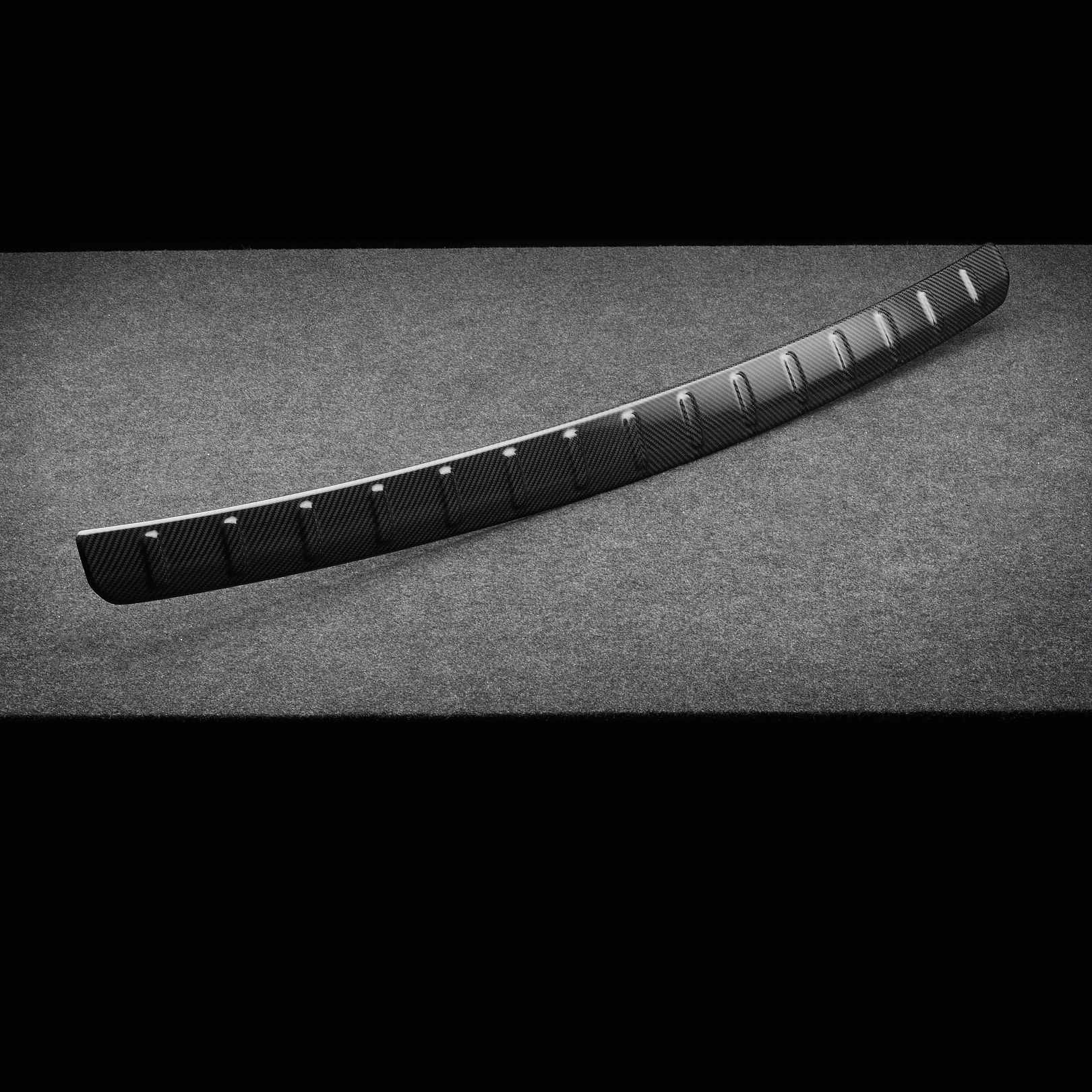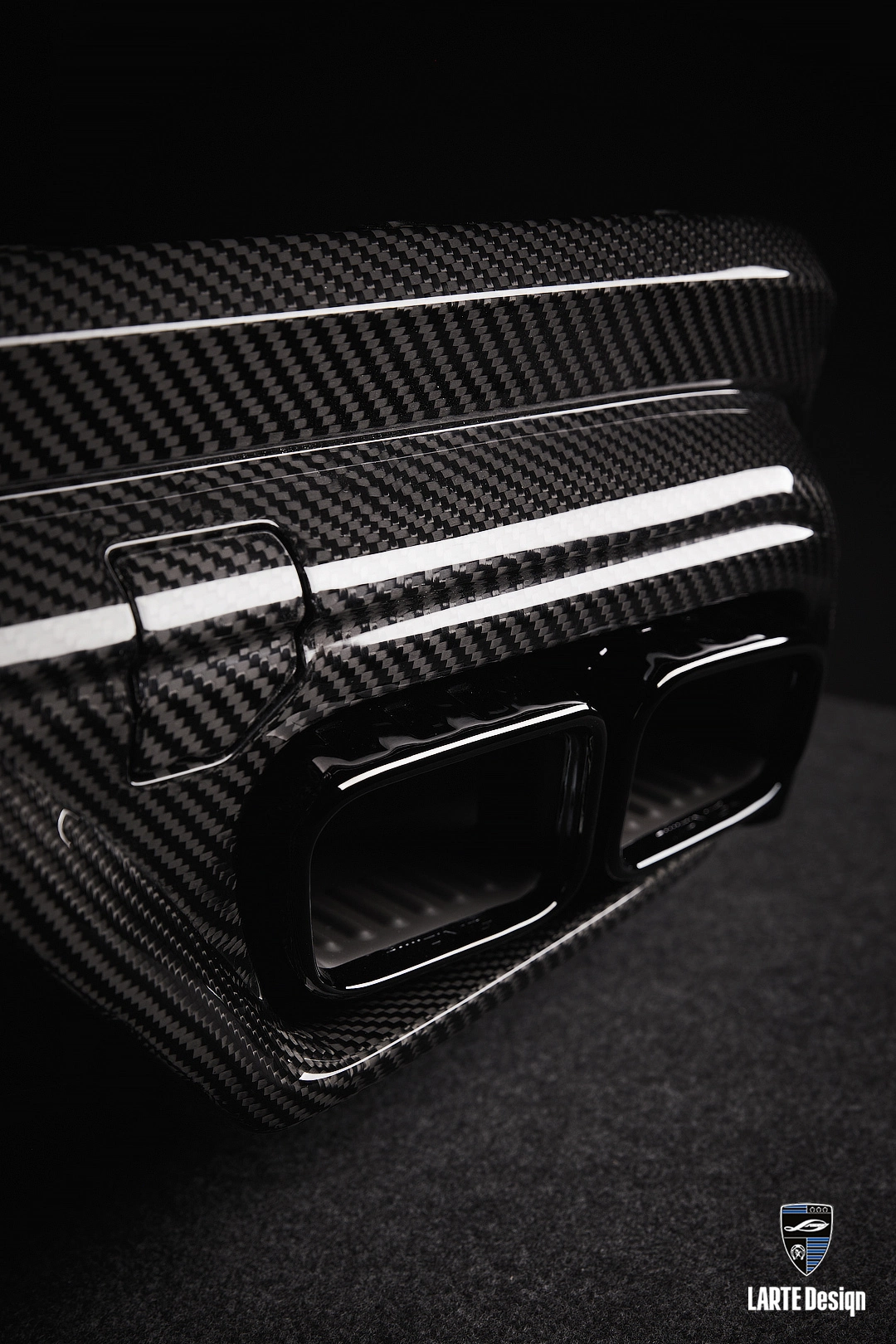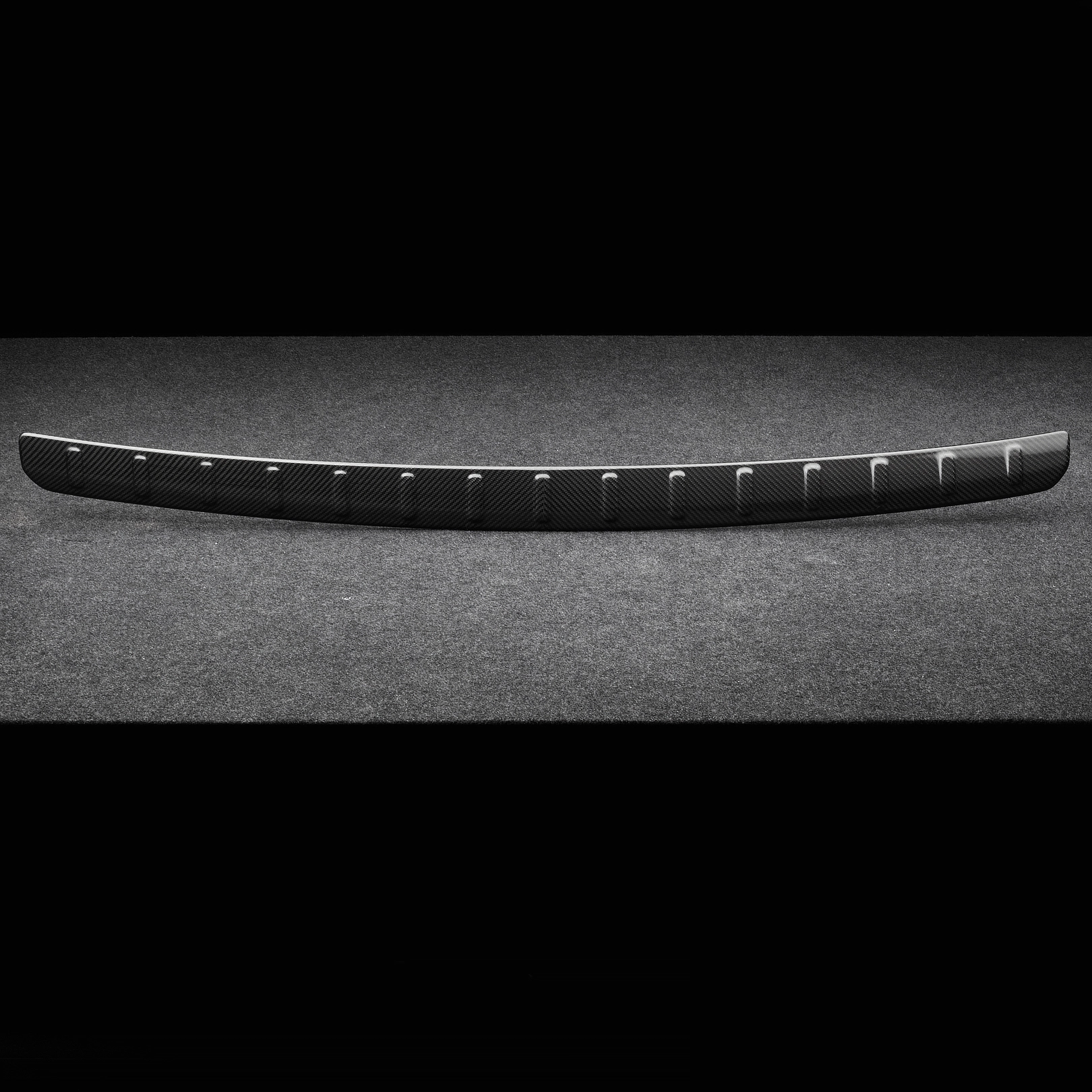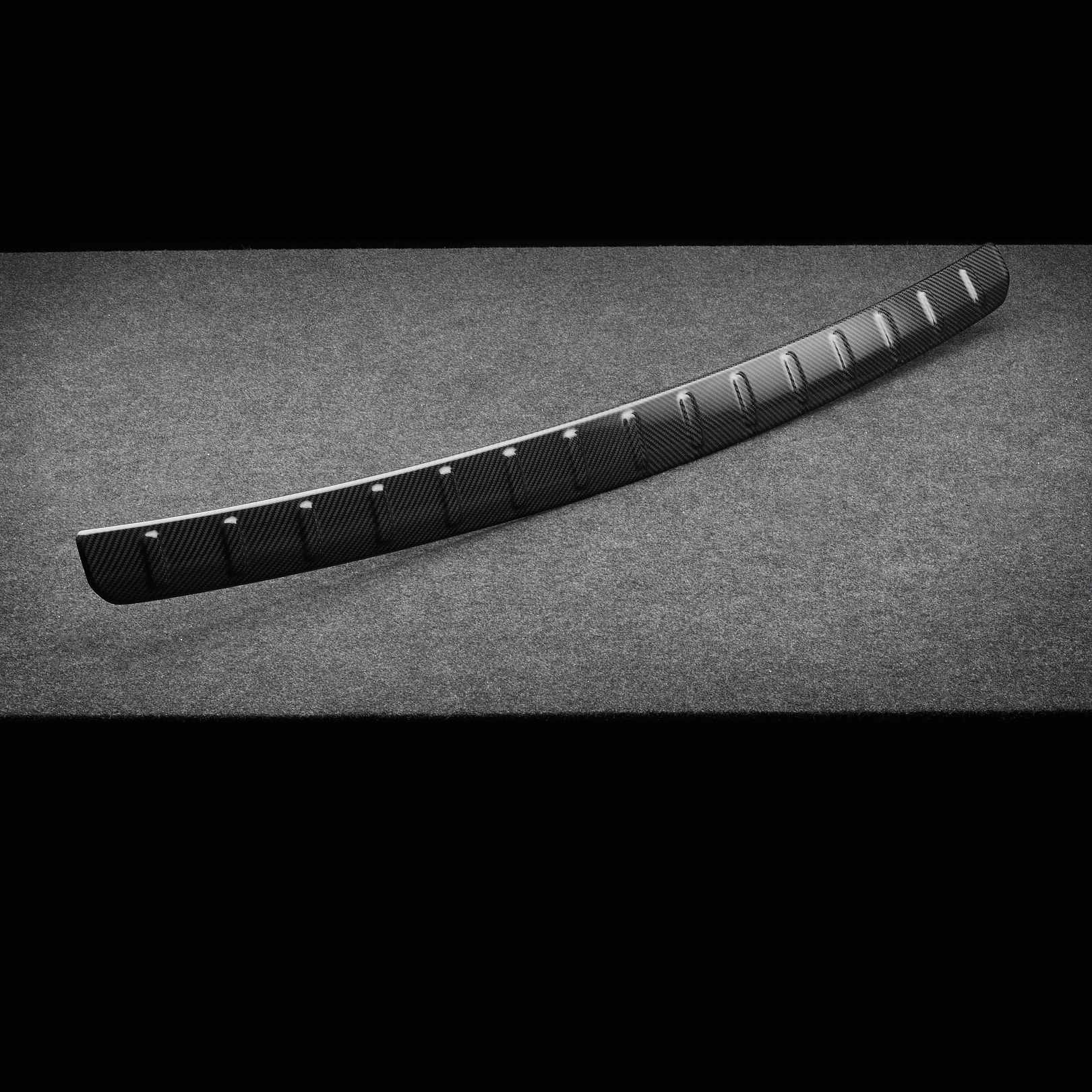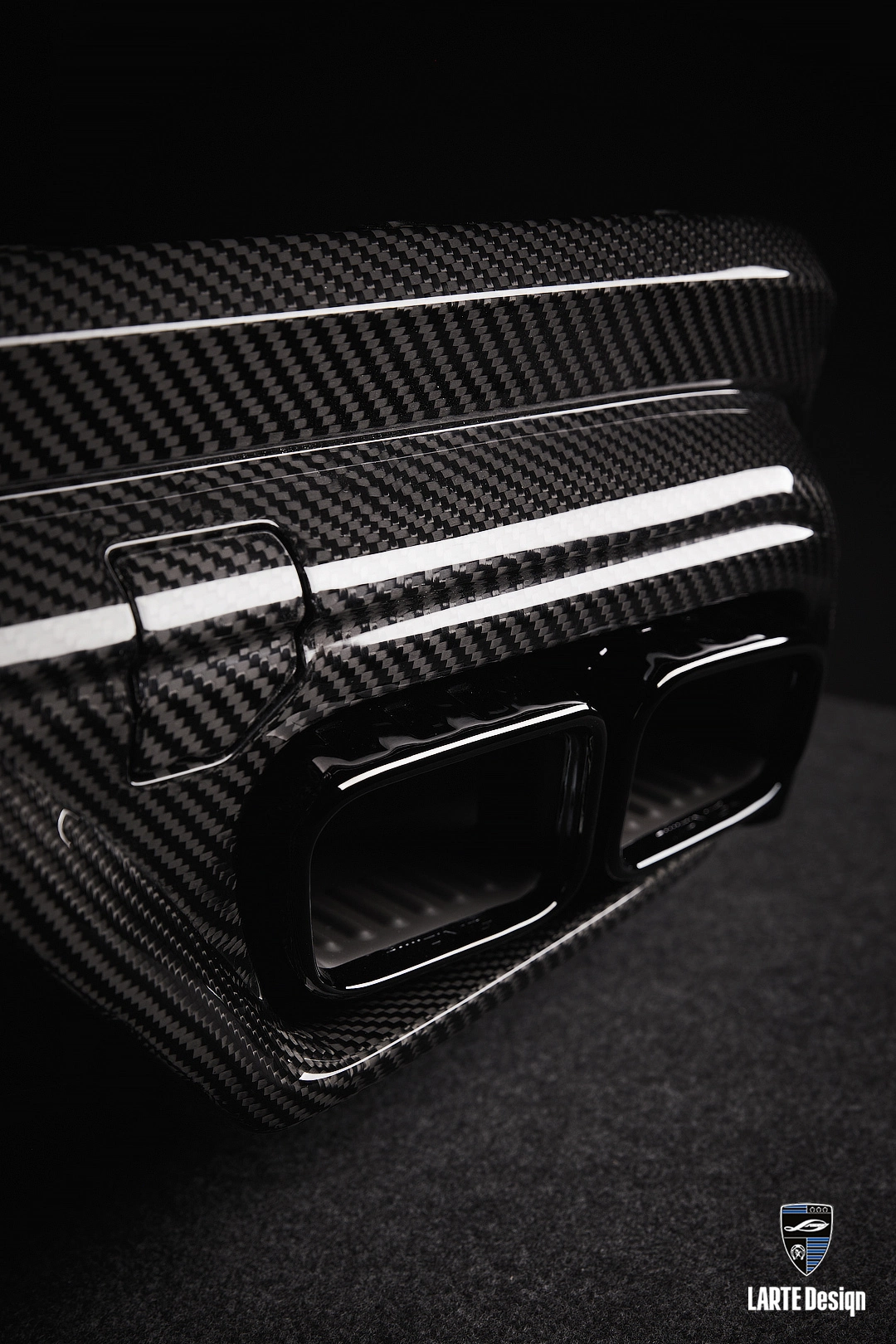 Rear bumper overlay
Antichrome trunk overlay for Mercedes Maybach GLS 600 X167 2019 - 2023
(GLS-LR2-002.00.C)
6. Tailpipe tips AMG 63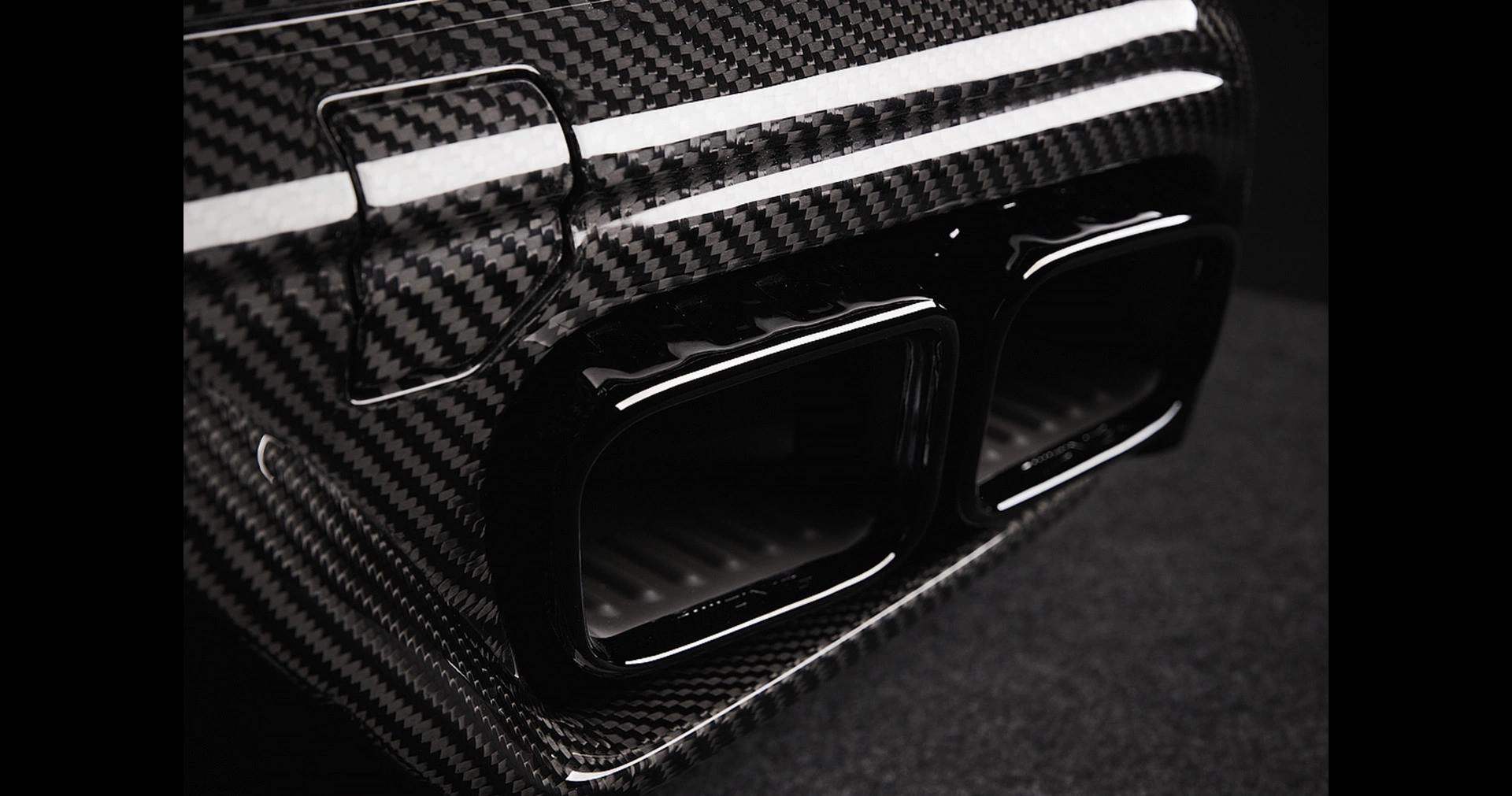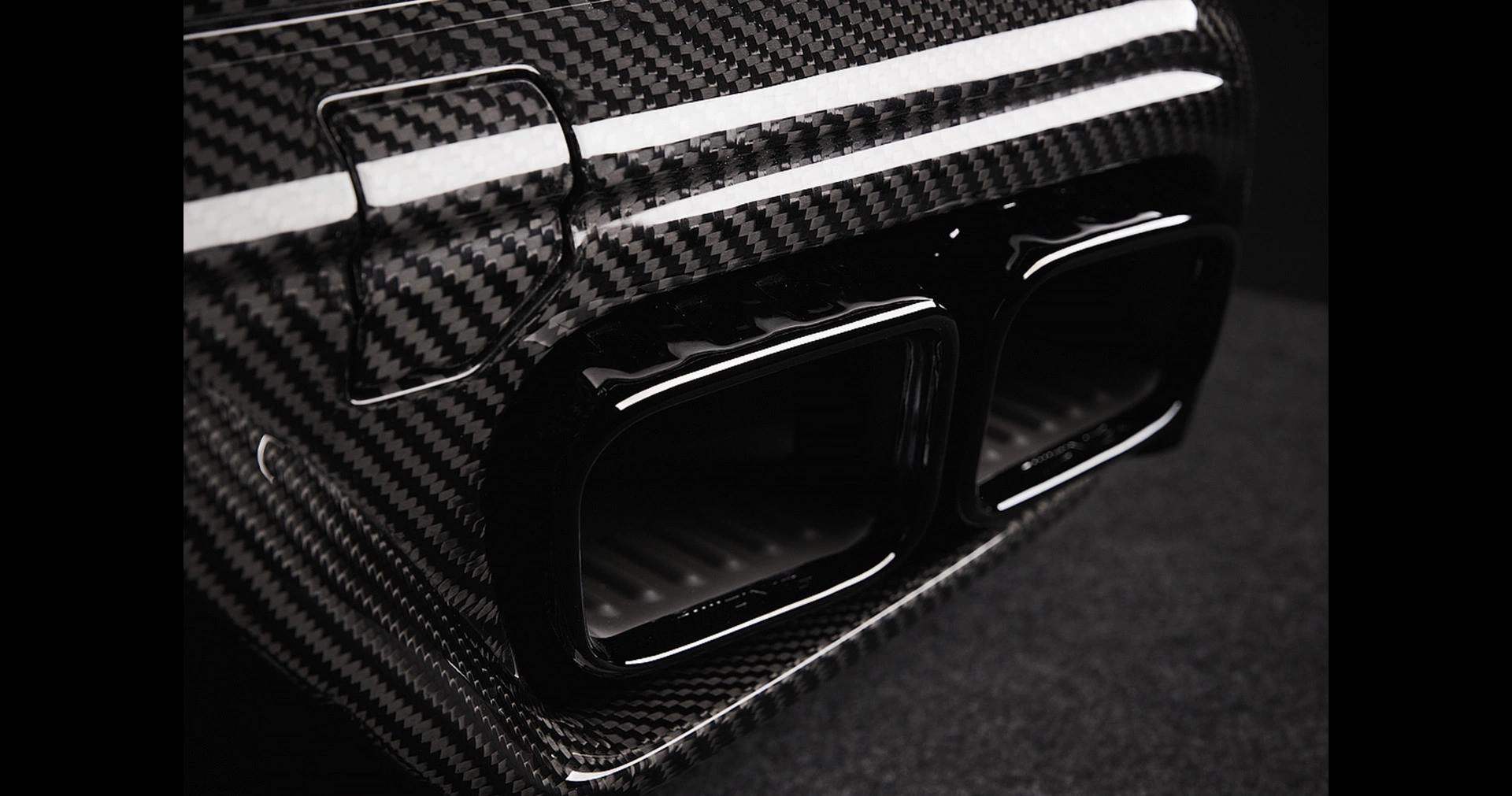 Tailpipe tips AMG 63
Original AMG 63 muffler tips for for Mercedes Maybach GLS 600 X167 2019 - 2023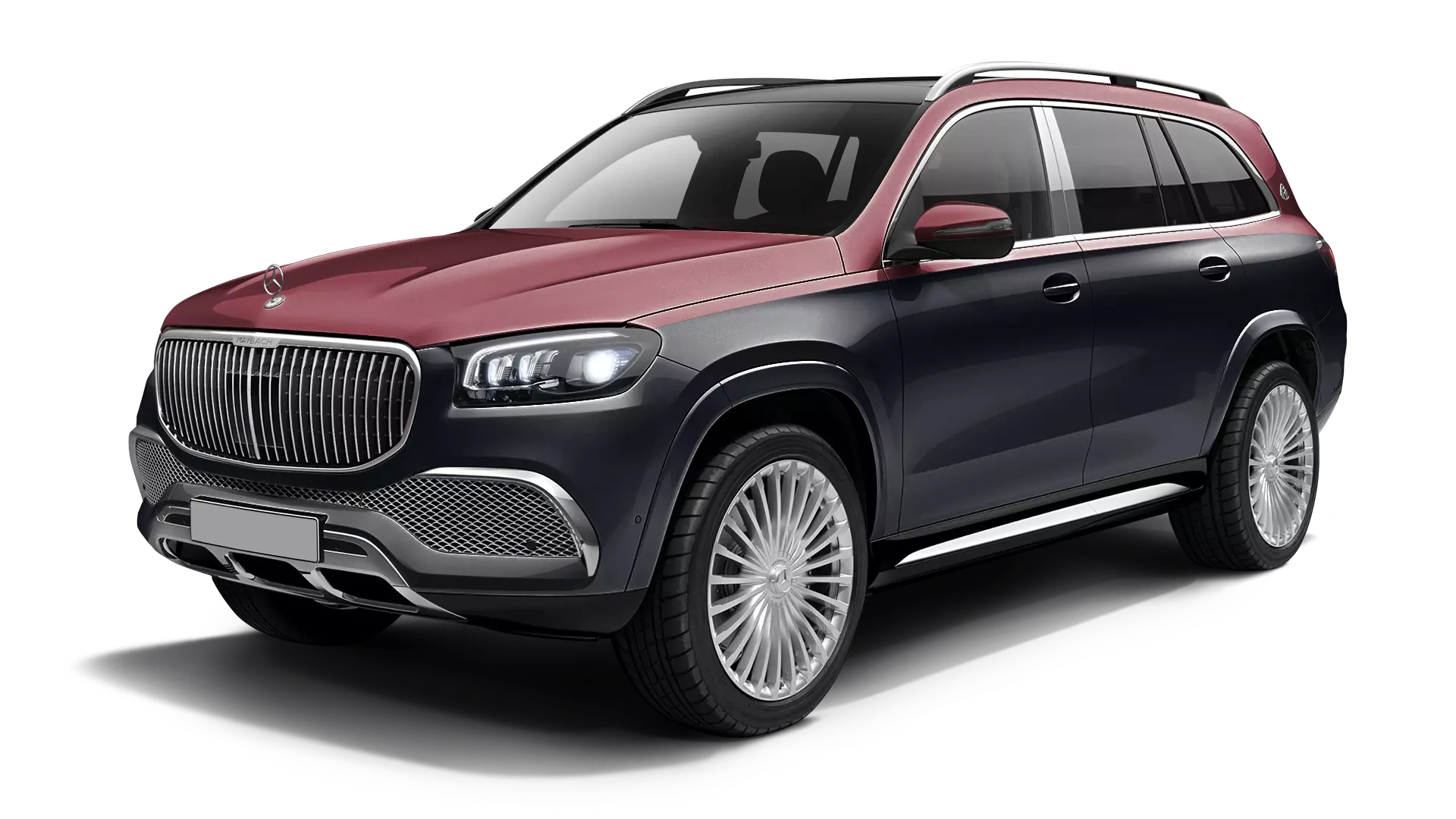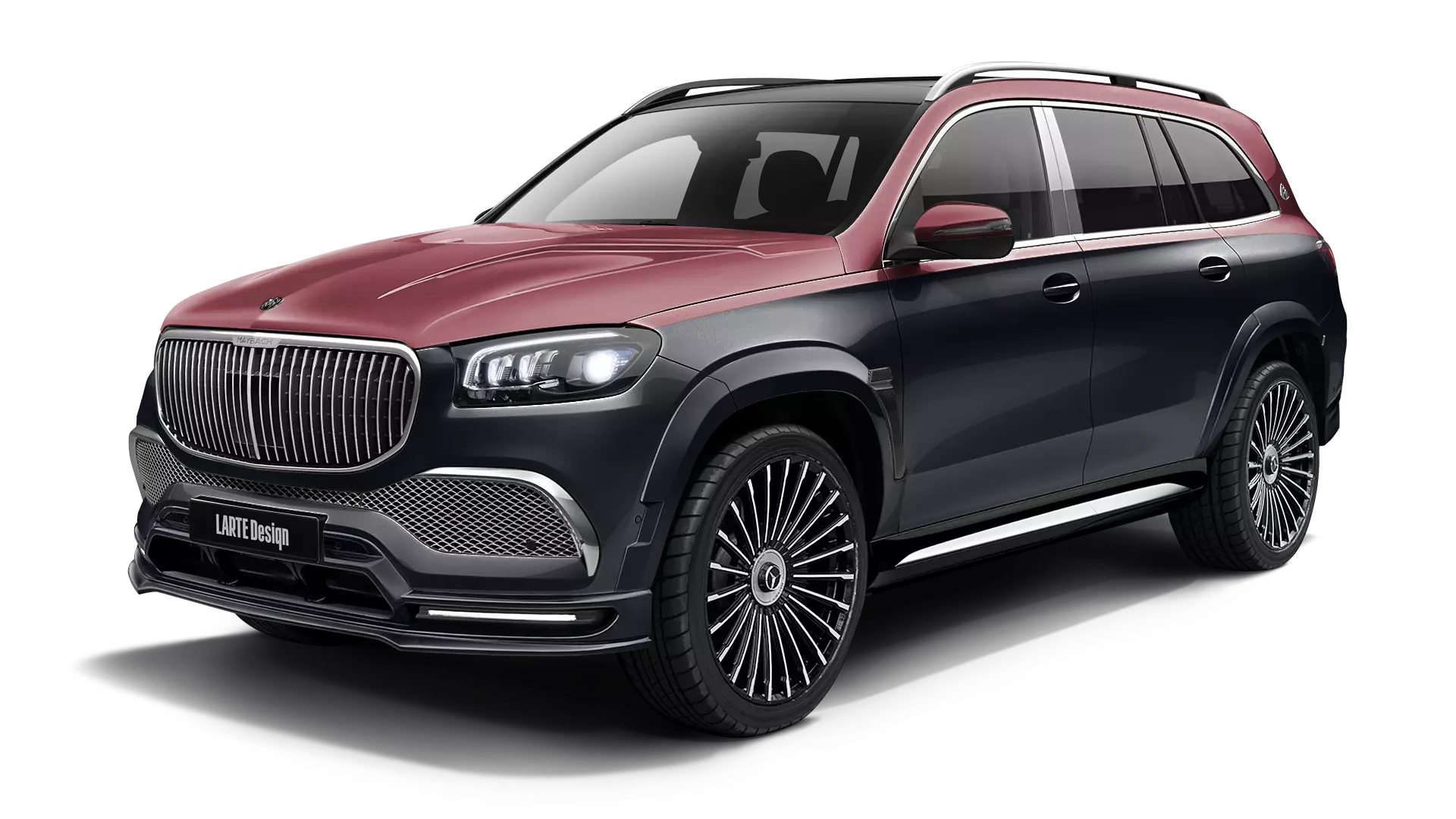 1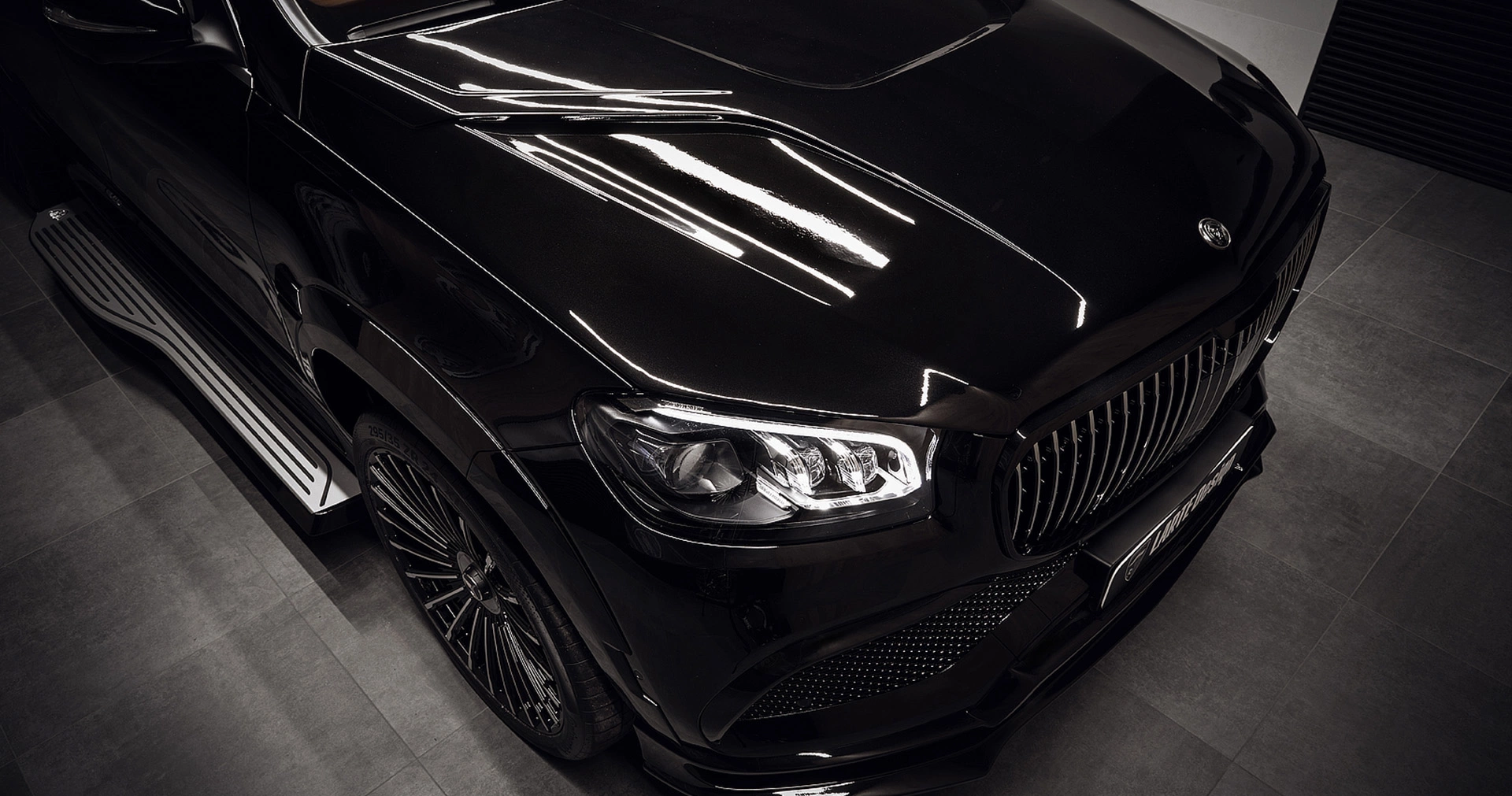 Exclusive bonnet Charisma for Mercedes Maybach GLS 600 X167 2019 - 2023
(GLS-LR-010.00C)
Hood
2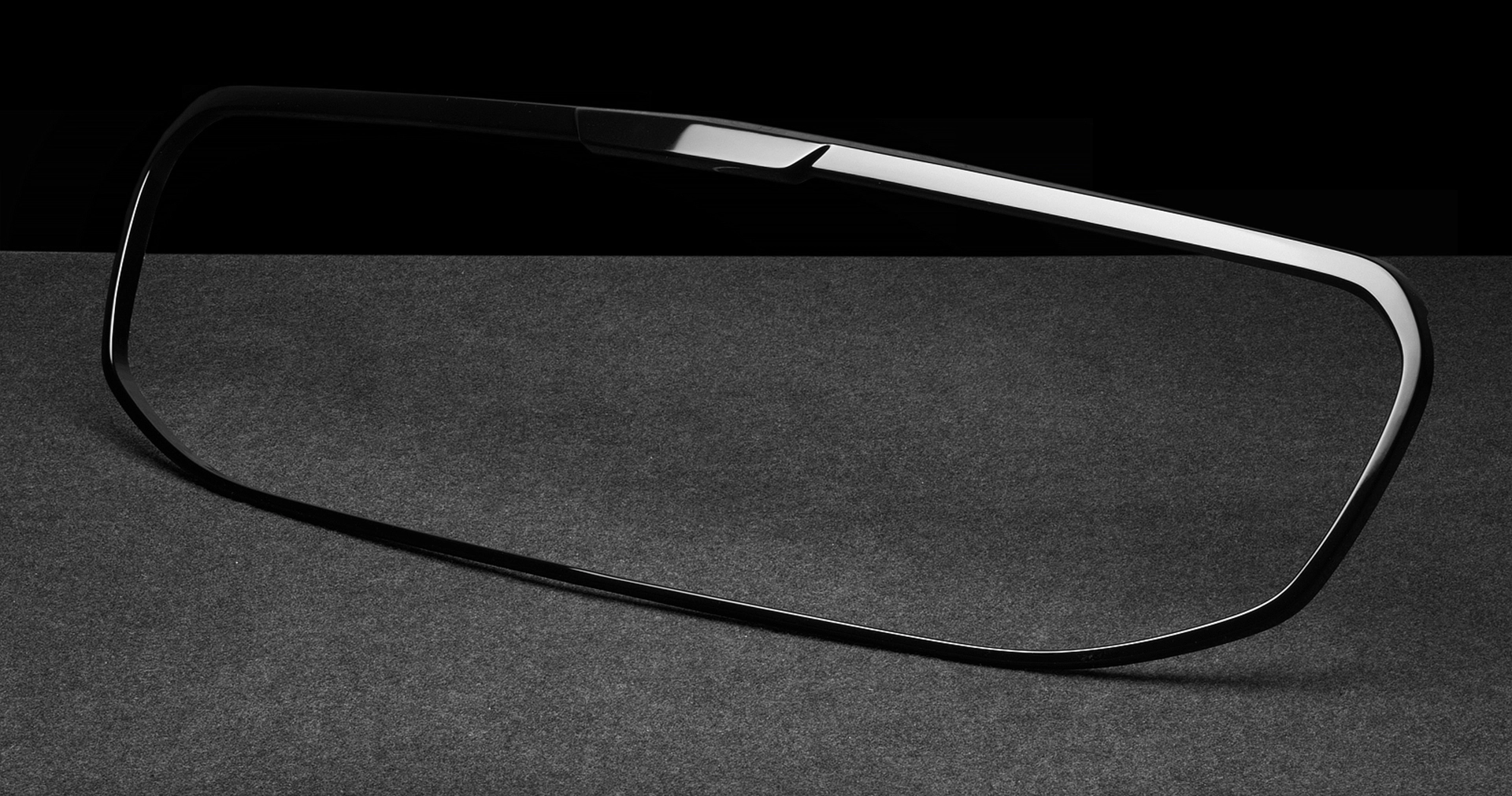 Antichrome grille trim Charisma for Mercedes Maybach GLS 600 X167 2019 - 2023
(GLS-LR1-004.00.C)
Grille trim
3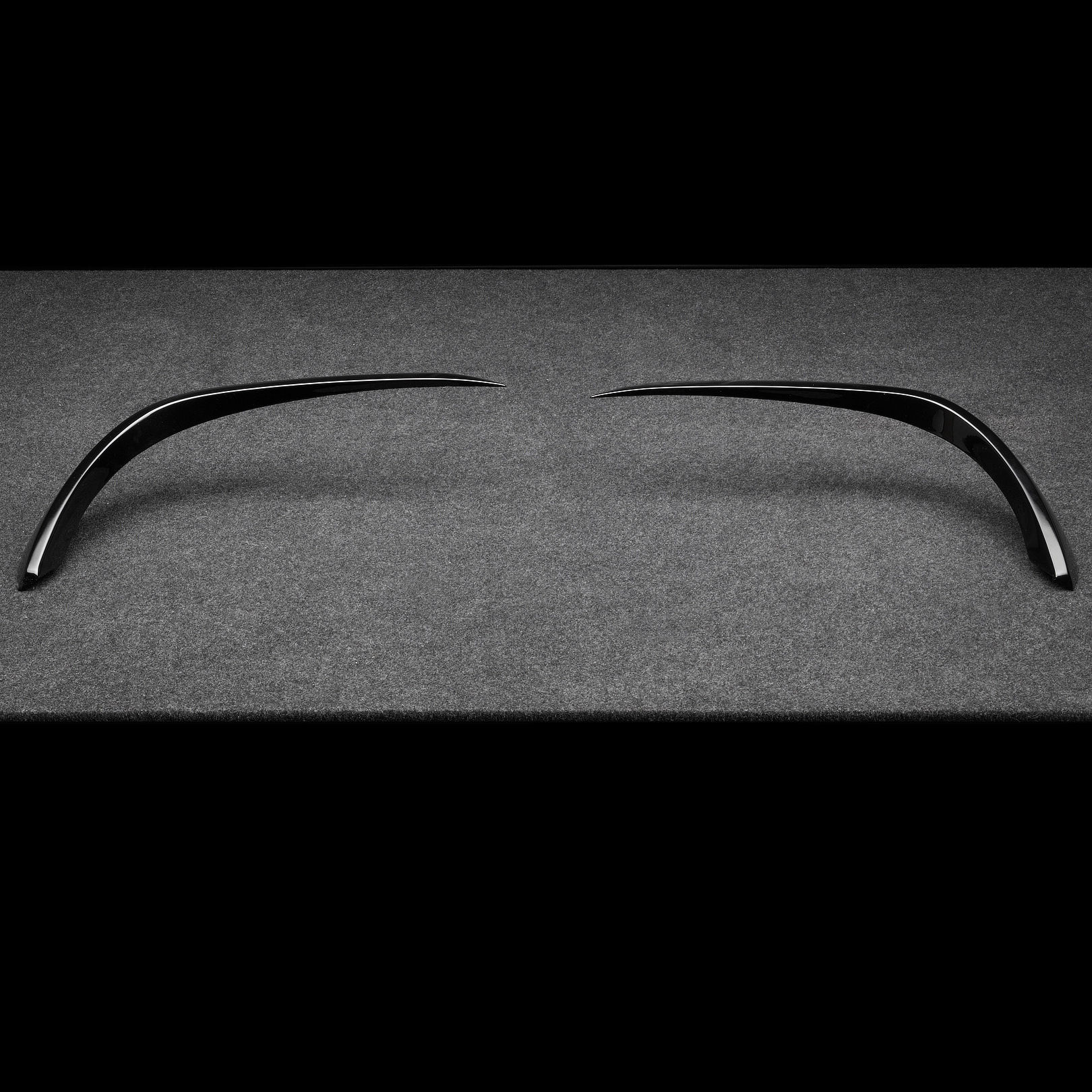 Design front bumper trims Charisma for Mercedes Maybach GLS 600 X167 2019 - 2023
(GLS-LR1-001.02.C)
Front bumper insert
4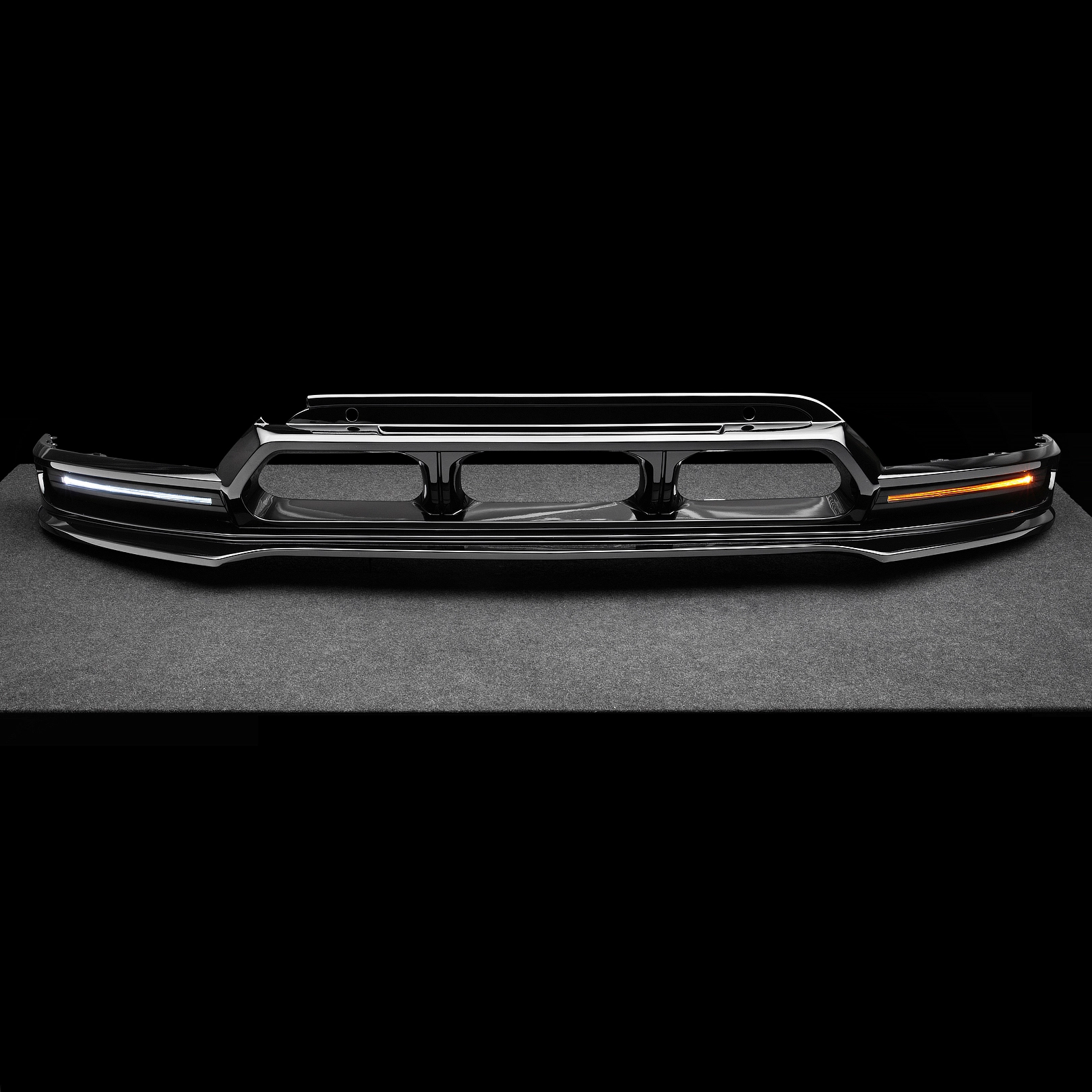 Dynamic front lip Charisma for Mercedes Maybach GLS 600 X167 2019 - 2023
(GLS-LR1-001.01.C)
Front bumper overlay
5
LED panel in the front bumper Charisma for Mercedes Maybach GLS 600 X167 2019 - 2023
(4258)
LED daytime running lights with the turn signal light
6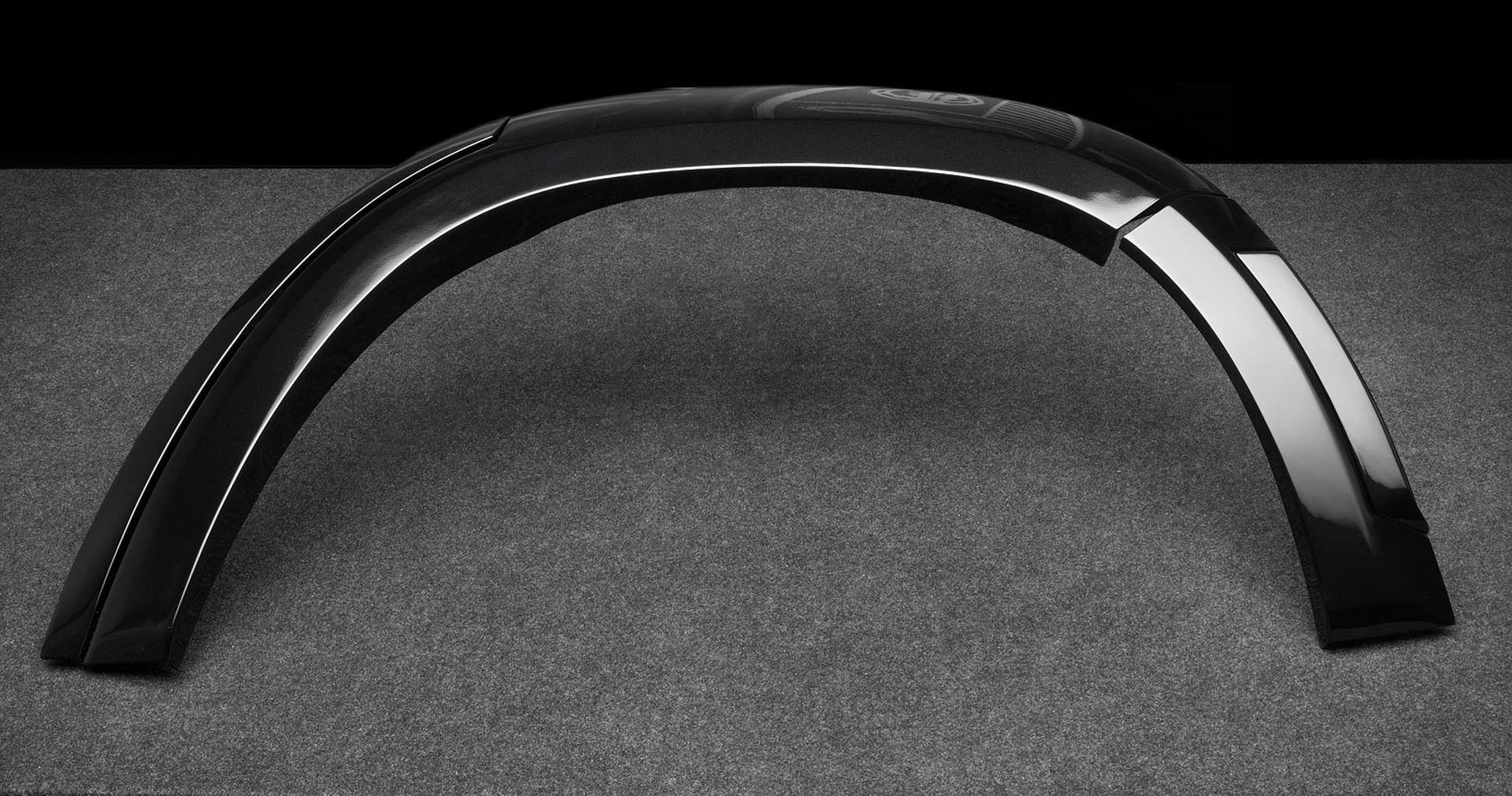 Front arch extensions Winner for Mercedes Benz AMG GLS 63 X167 2019 - 2023
(GLS-LR-006.01/11)
Fender arches front
7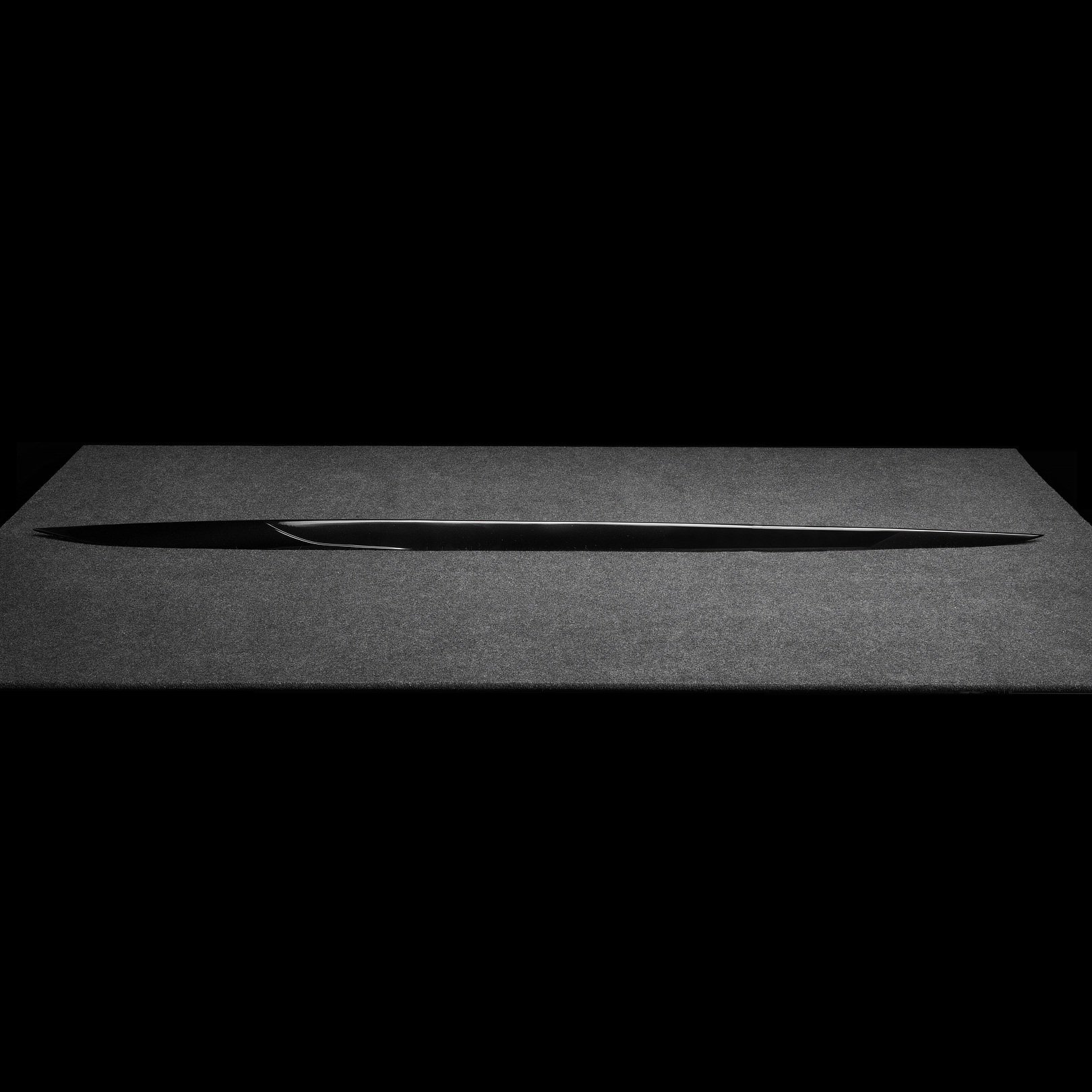 Antichrome sill trim Charisma for Mercedes Maybach GLS 600 X167 2019 - 2023
(GLS-LR-003.01/02)
Side sill cover
8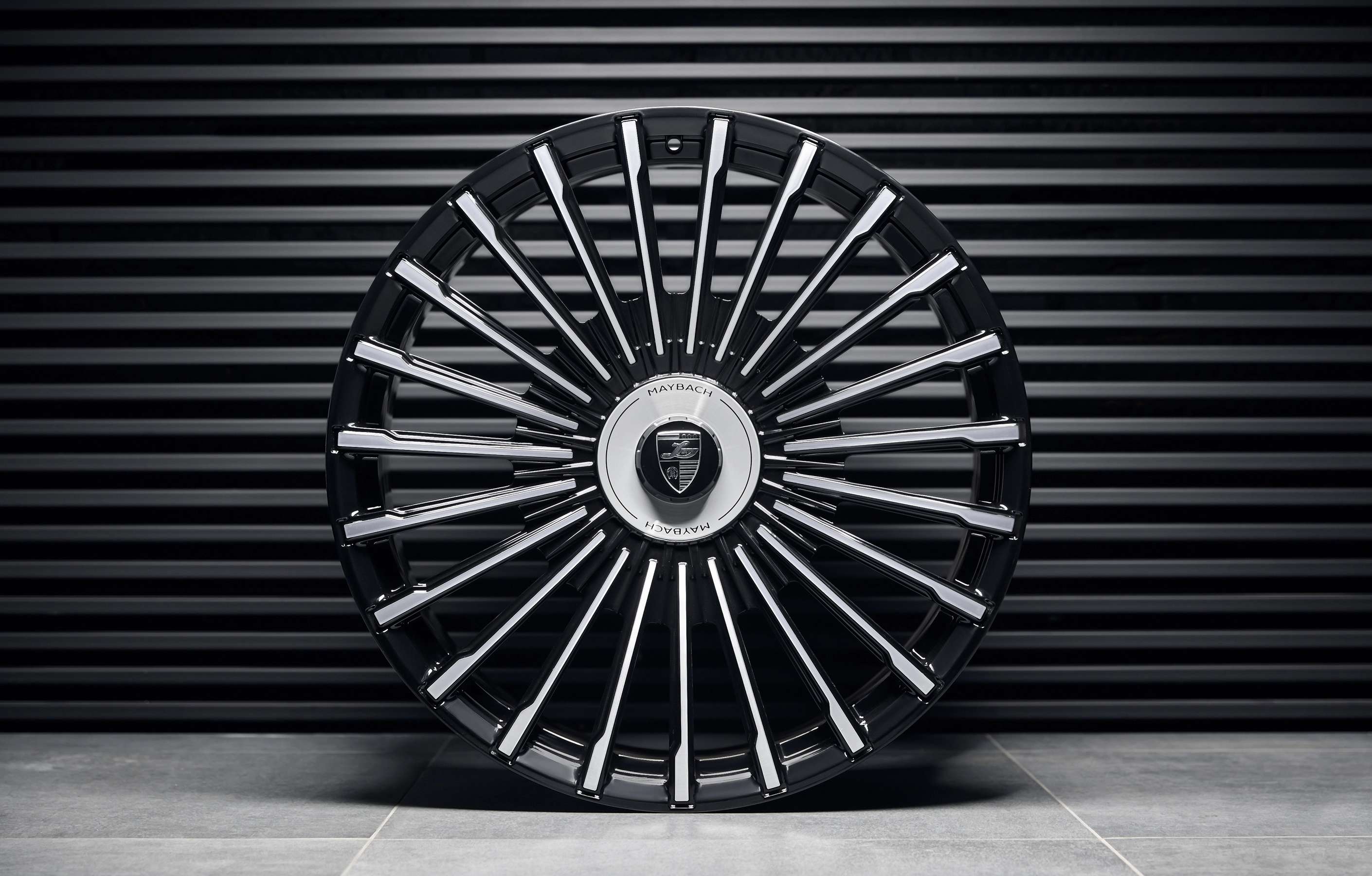 Custom forged rims 24 inch
Wheels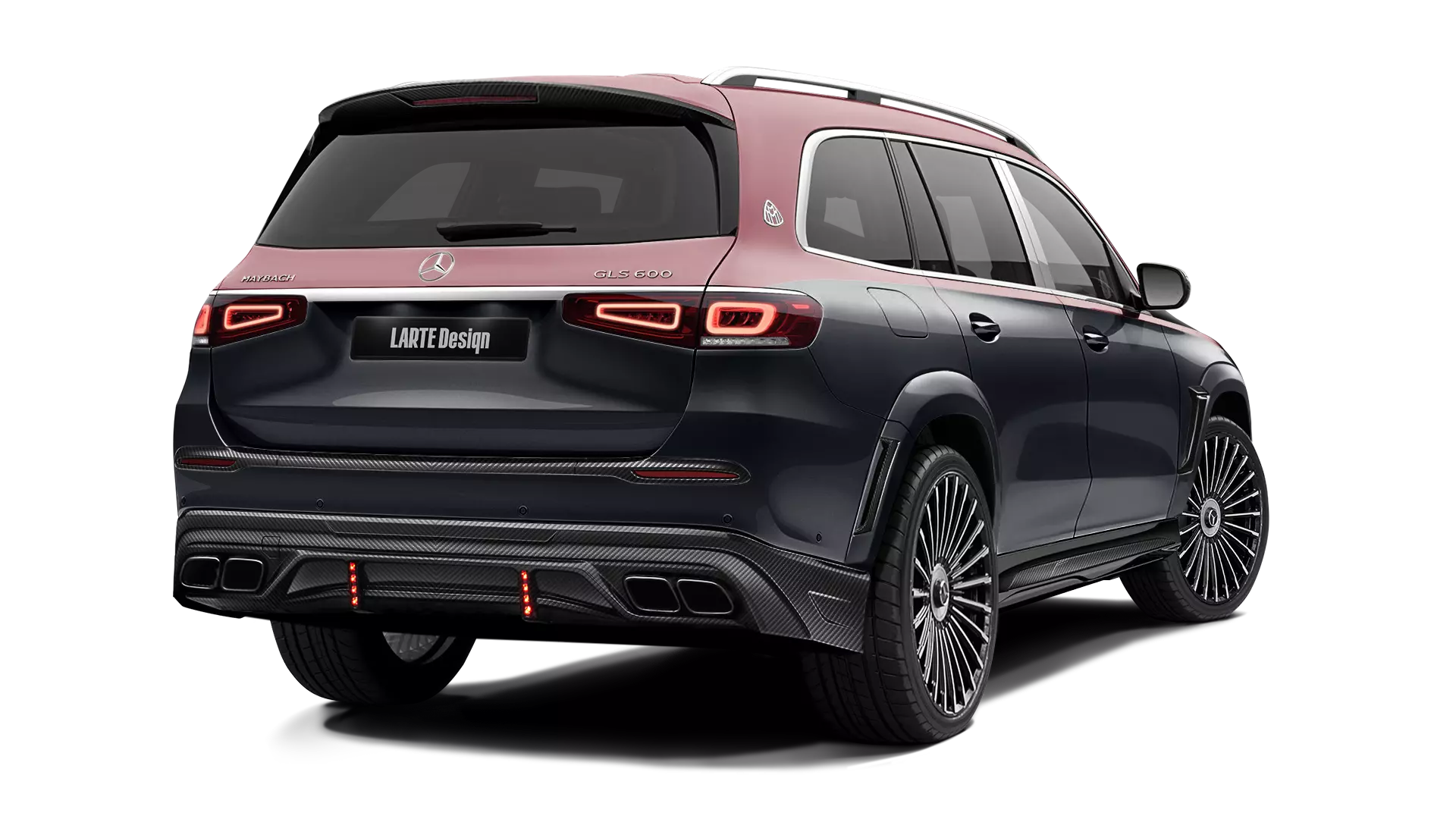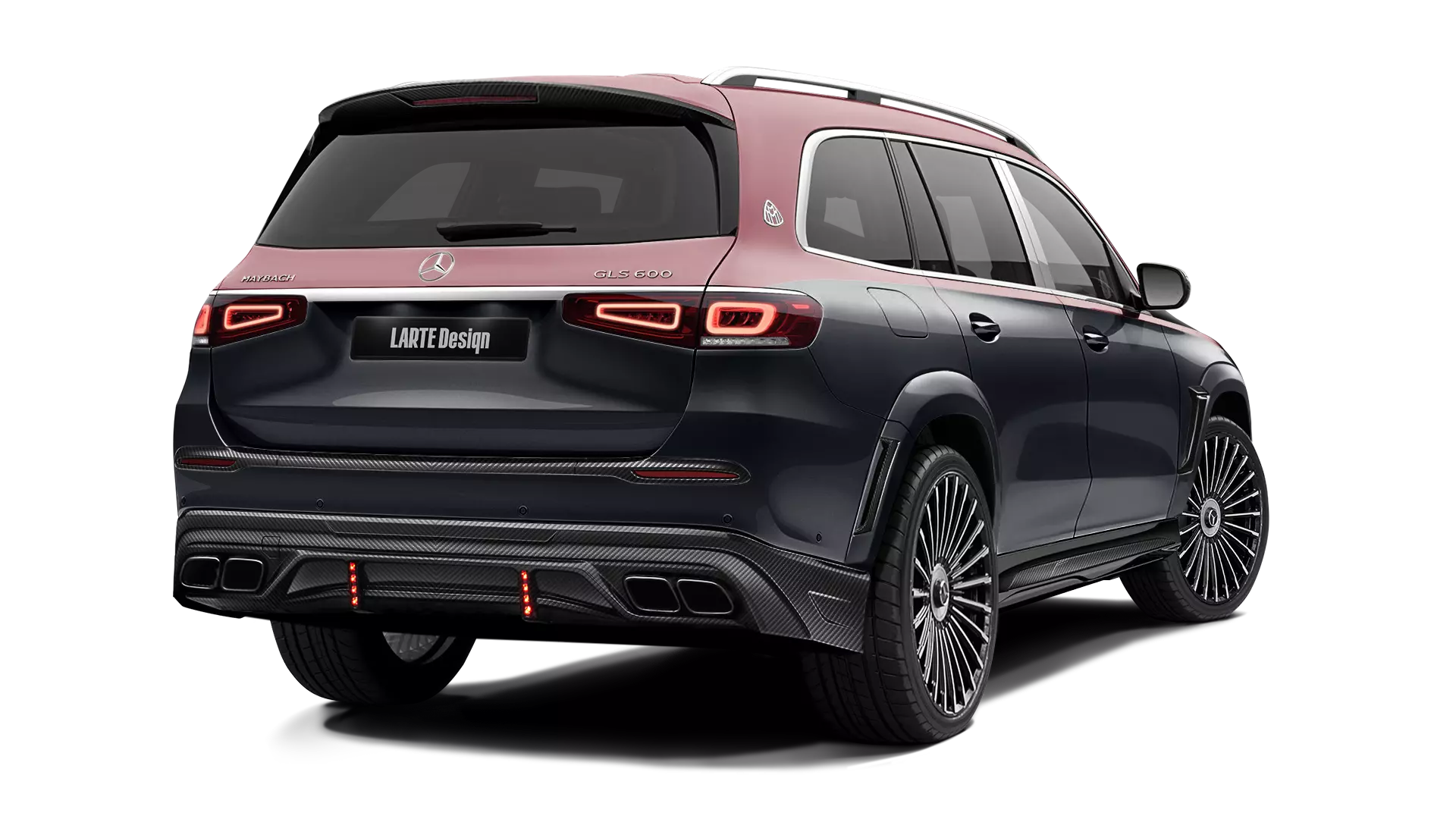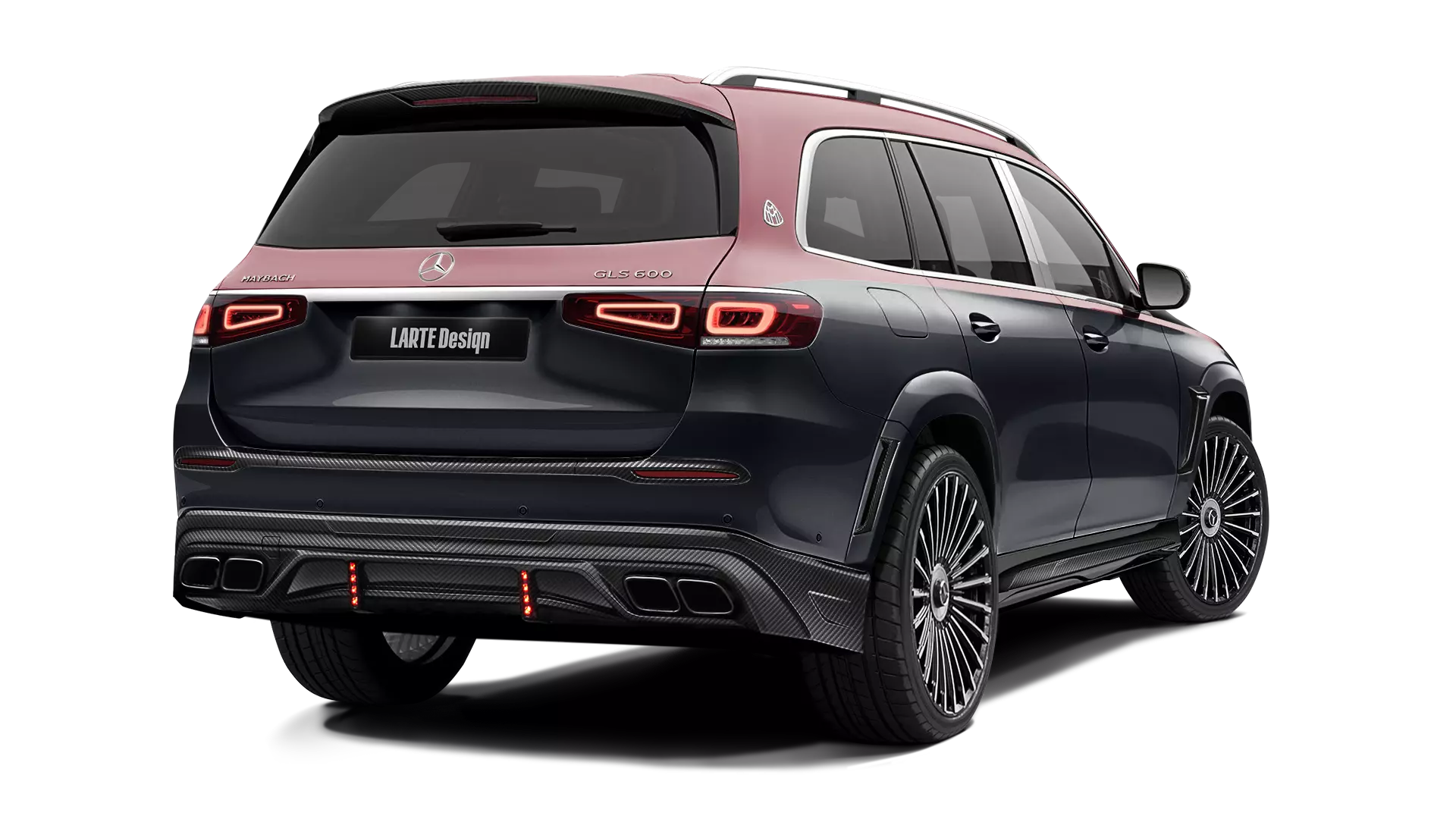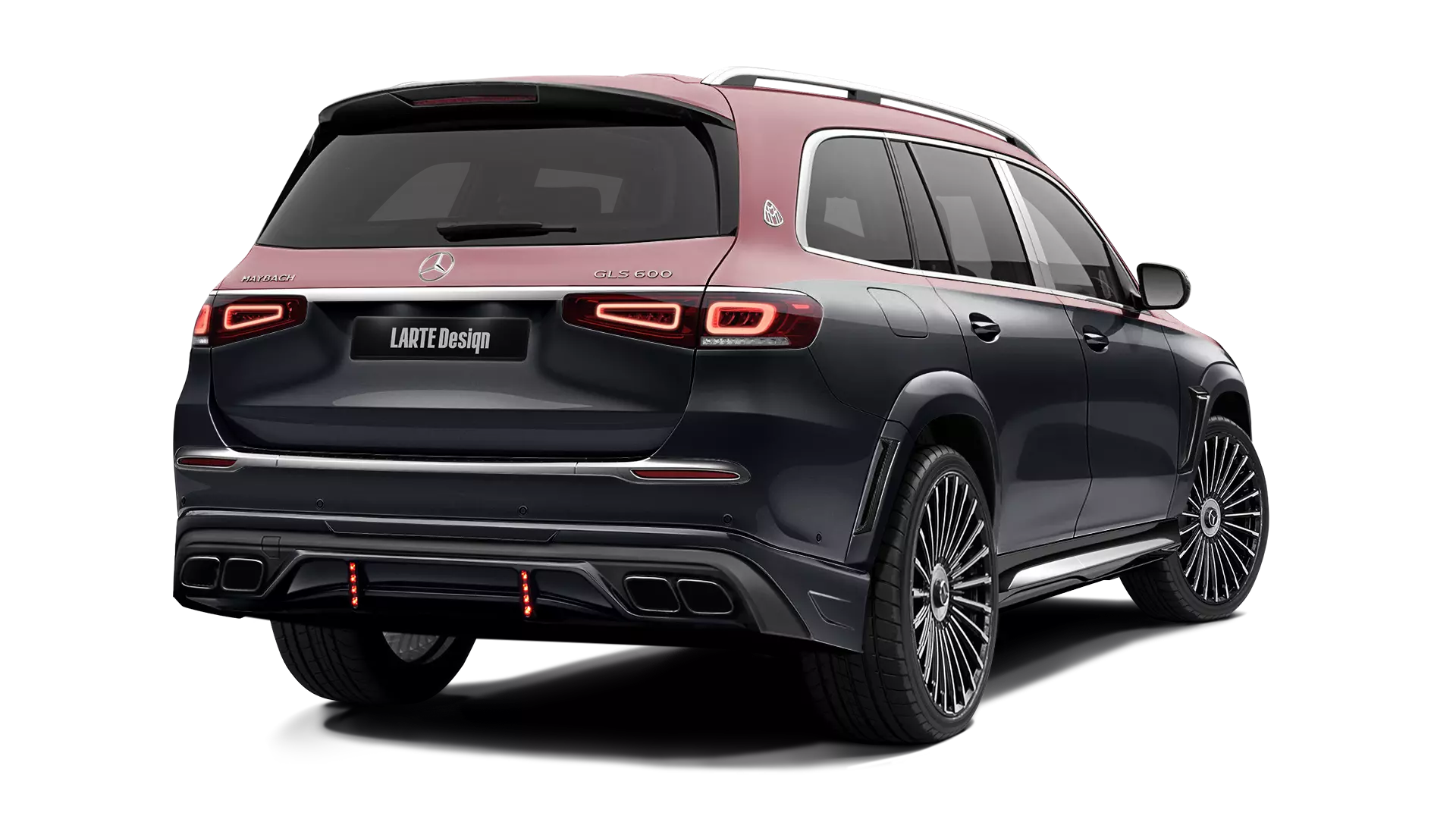 1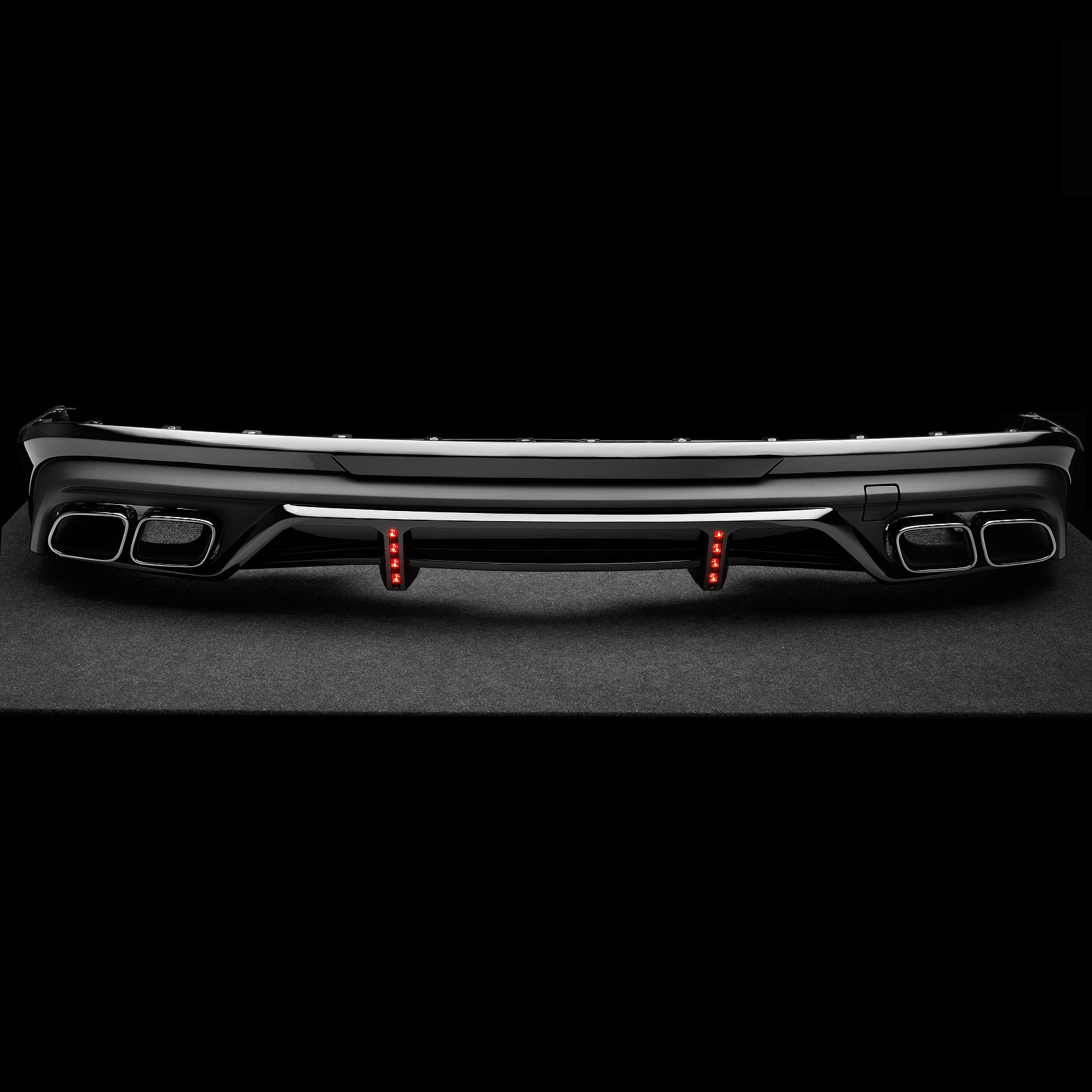 Powerfull rear bumper overlay Charisma for Mercedes Maybach GLS 600 X167 2019 - 2023
(GLS-LR1-002.01.C/63)
Rear bumper diffuser
2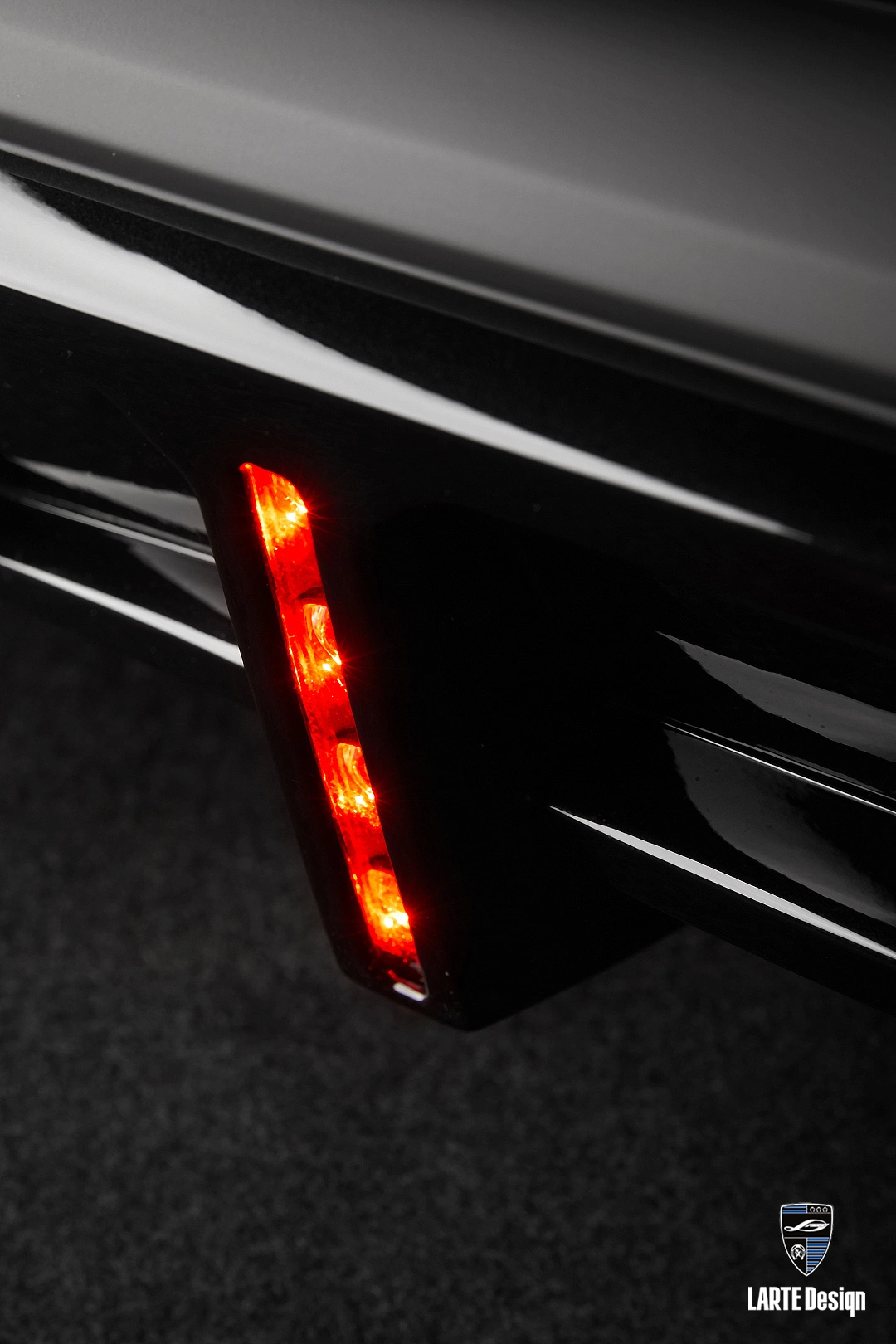 Additional double brake lights for Mercedes Maybach GLS 600 X167 2019 - 2023
(3572)
Brake light (2 pcs.)
3
Sports roof spoiler Charisma for Mercedes Maybach GLS 600 X167 2019 - 2023
(GLS-LR2-005.00.C)
Roof spoiler
4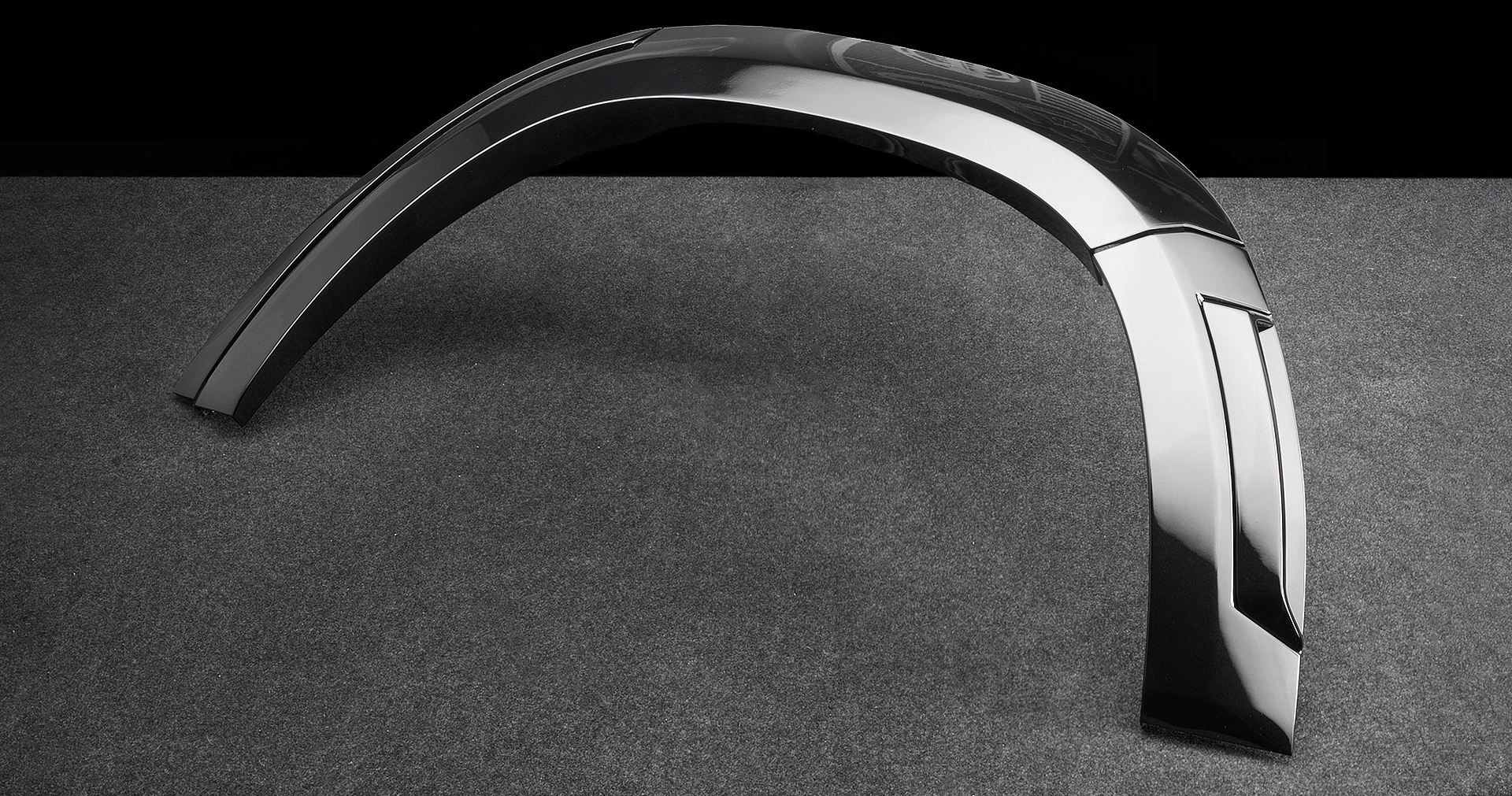 Rear arch extensions Charisma for Mercedes Maybach GLS 600 X167 2019 - 2023
(GLS-LR-006.01/02)
Fender arches rear
5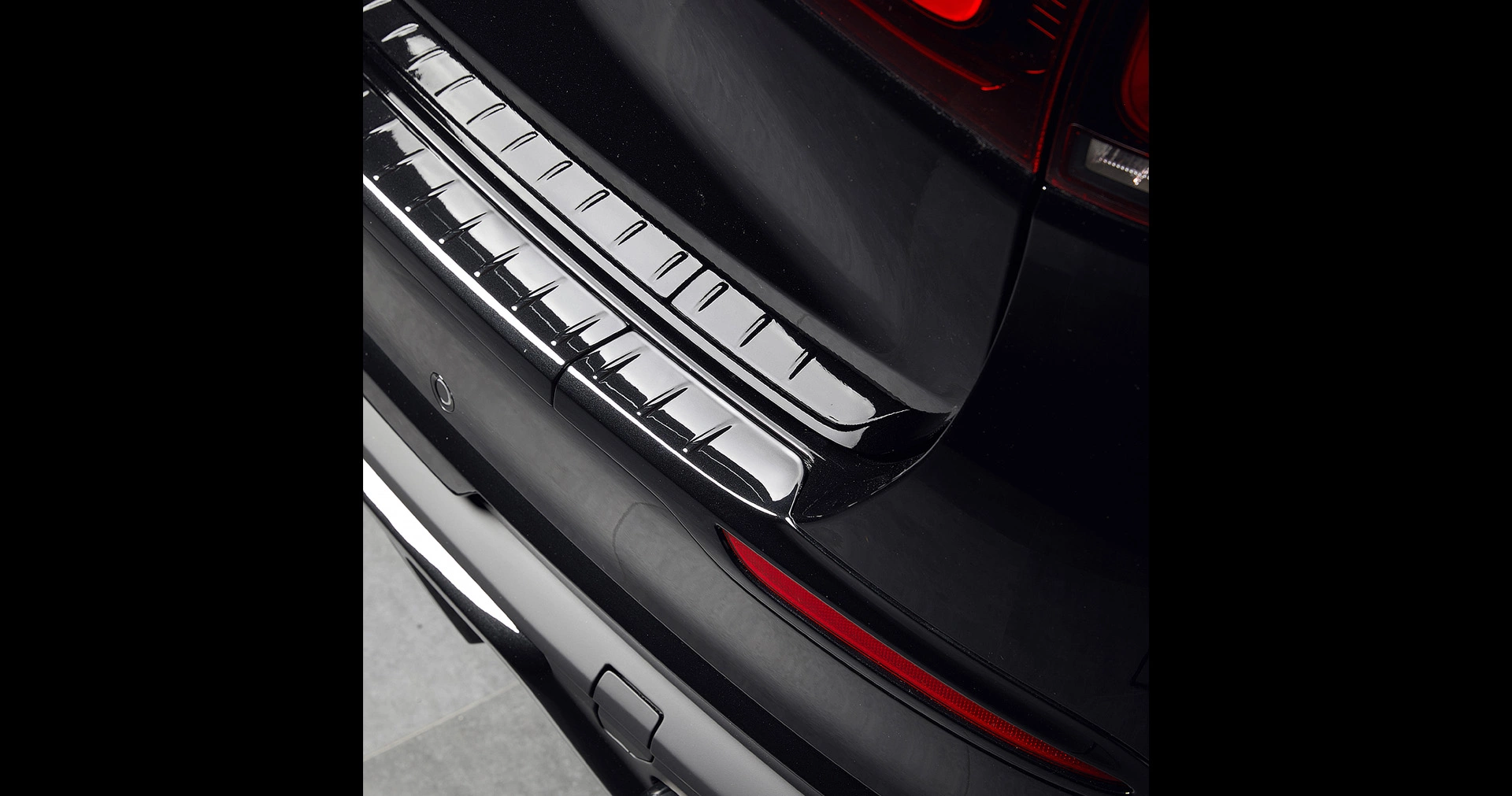 Antichrome trunk overlay for Mercedes Maybach GLS 600 X167 2019 - 2023
(GLS-LR2-002.00.C)
Rear bumper overlay
6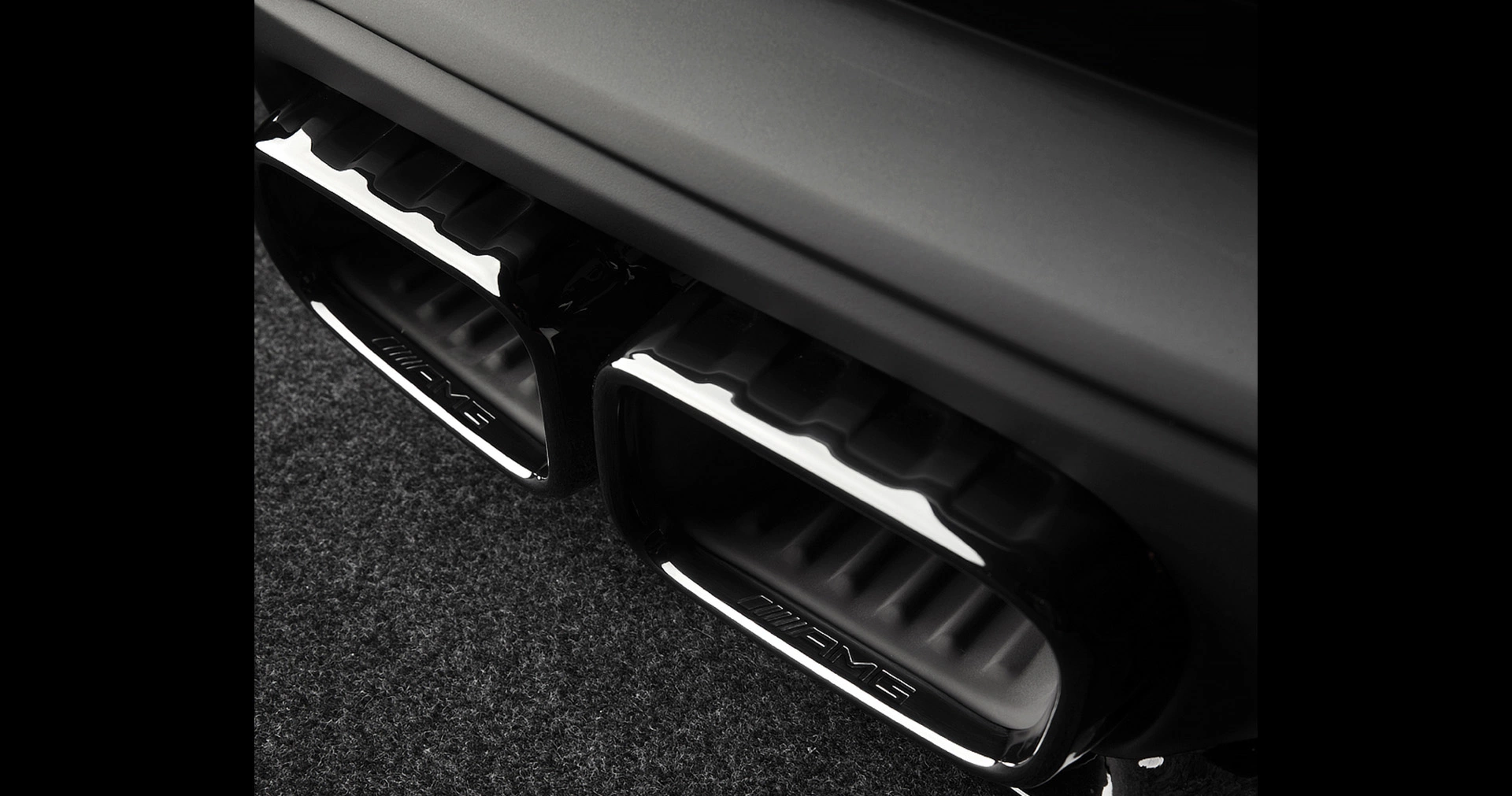 Original AMG 63 muffler tips for for Mercedes Maybach GLS 600 X167 2019 - 2023
Tailpipe tips AMG 63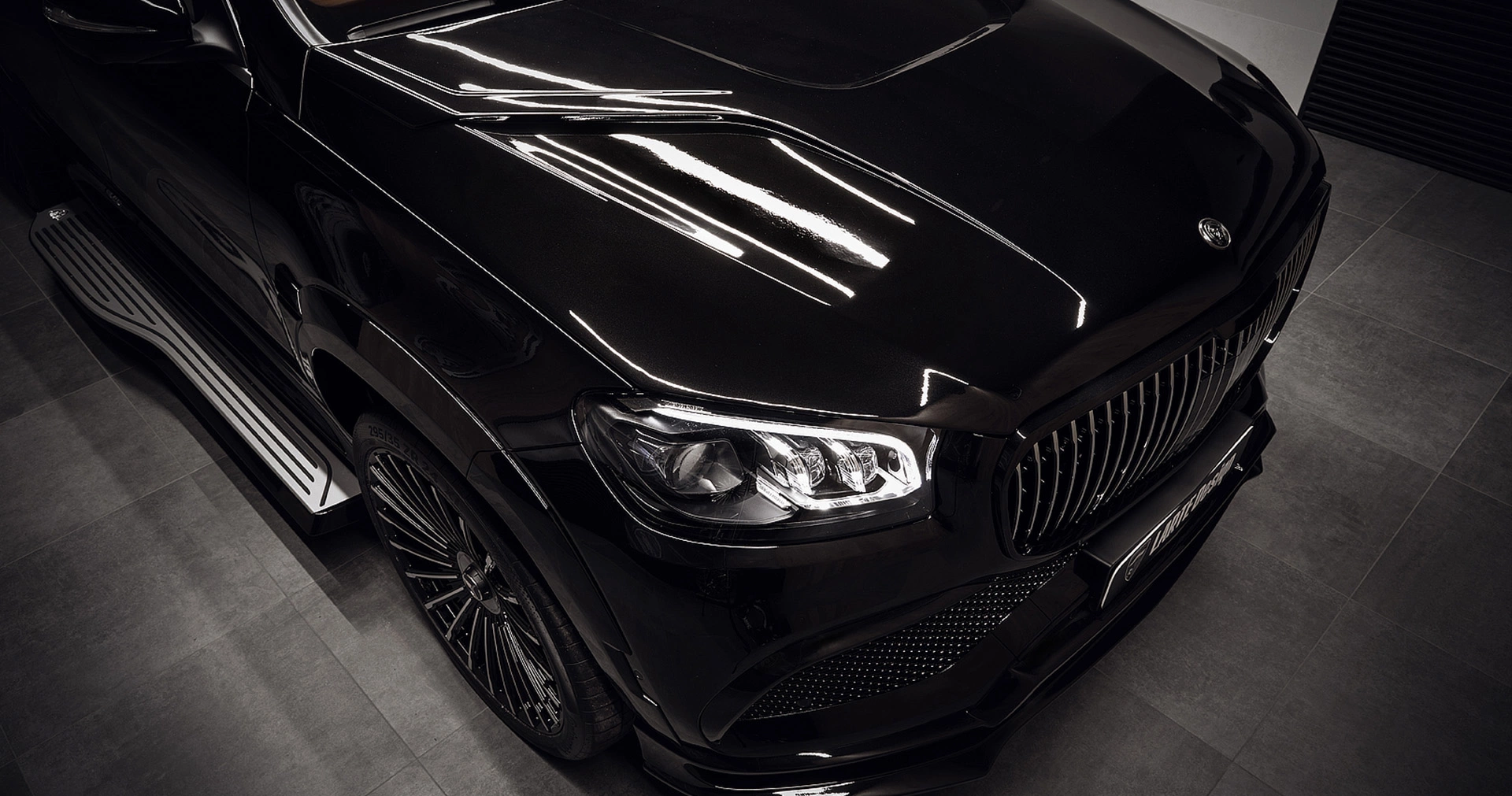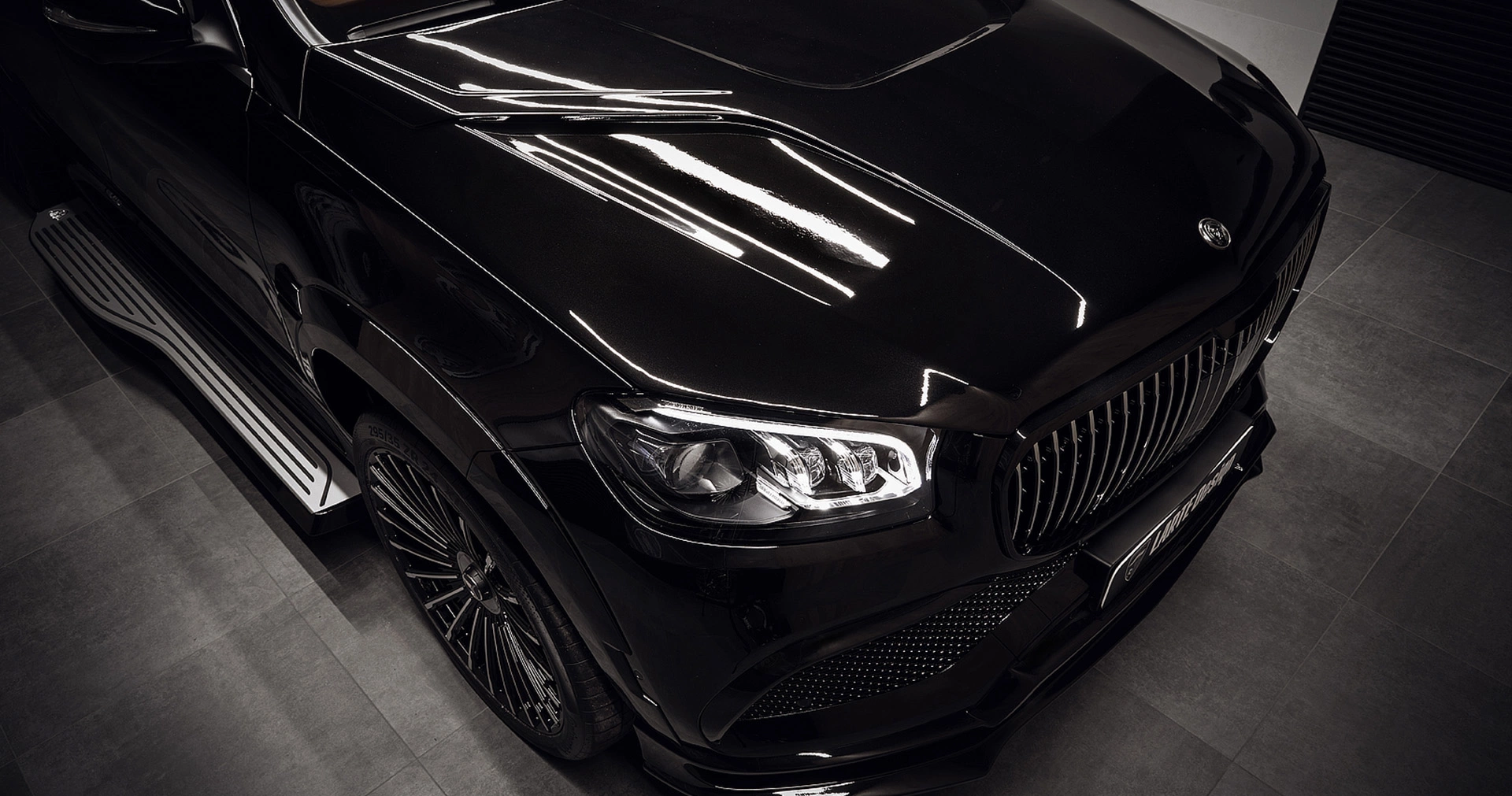 Hood
Exclusive bonnet Charisma for Mercedes Maybach GLS 600 X167 2019 - 2023
(GLS-LR-010.00C)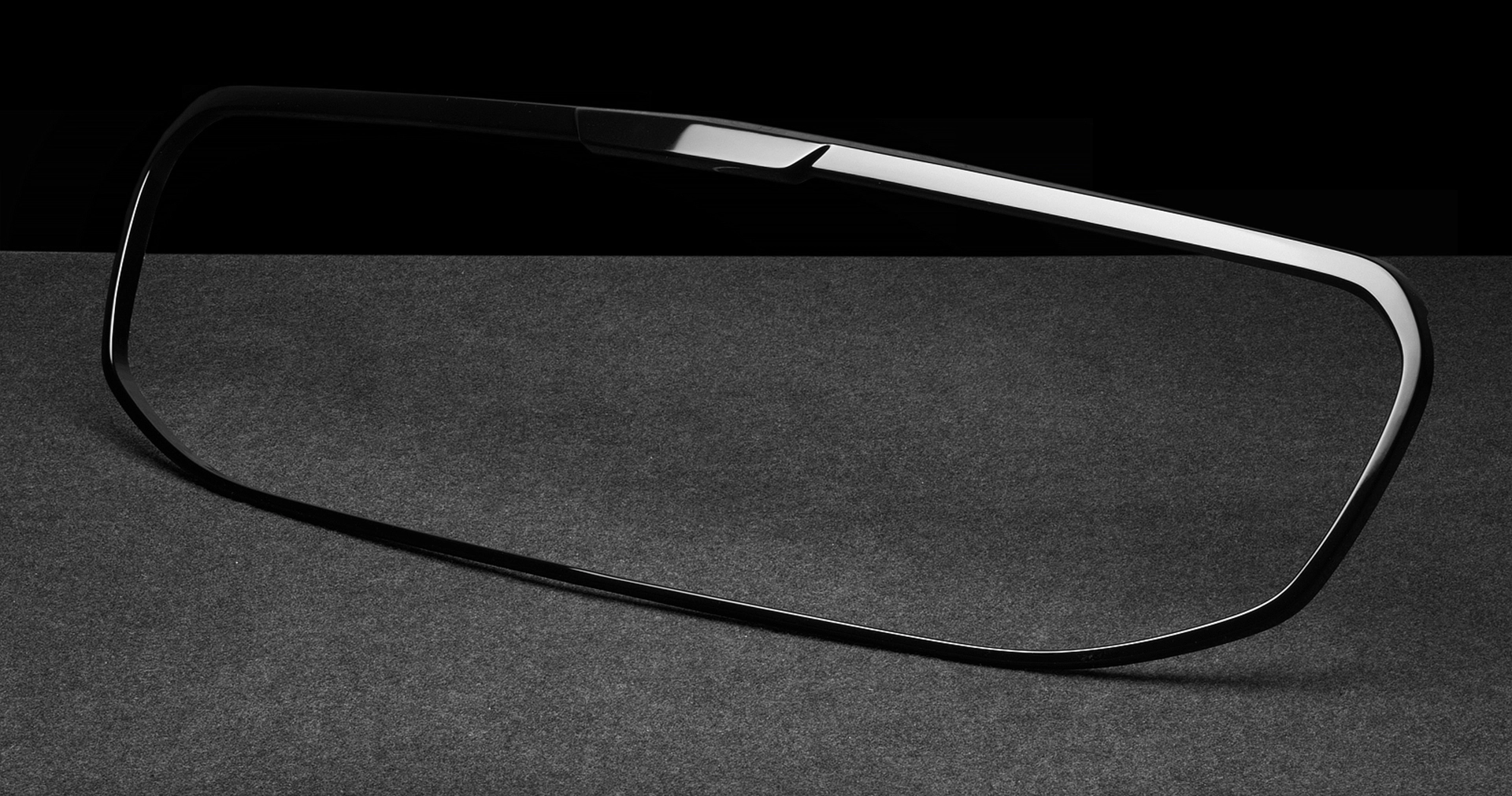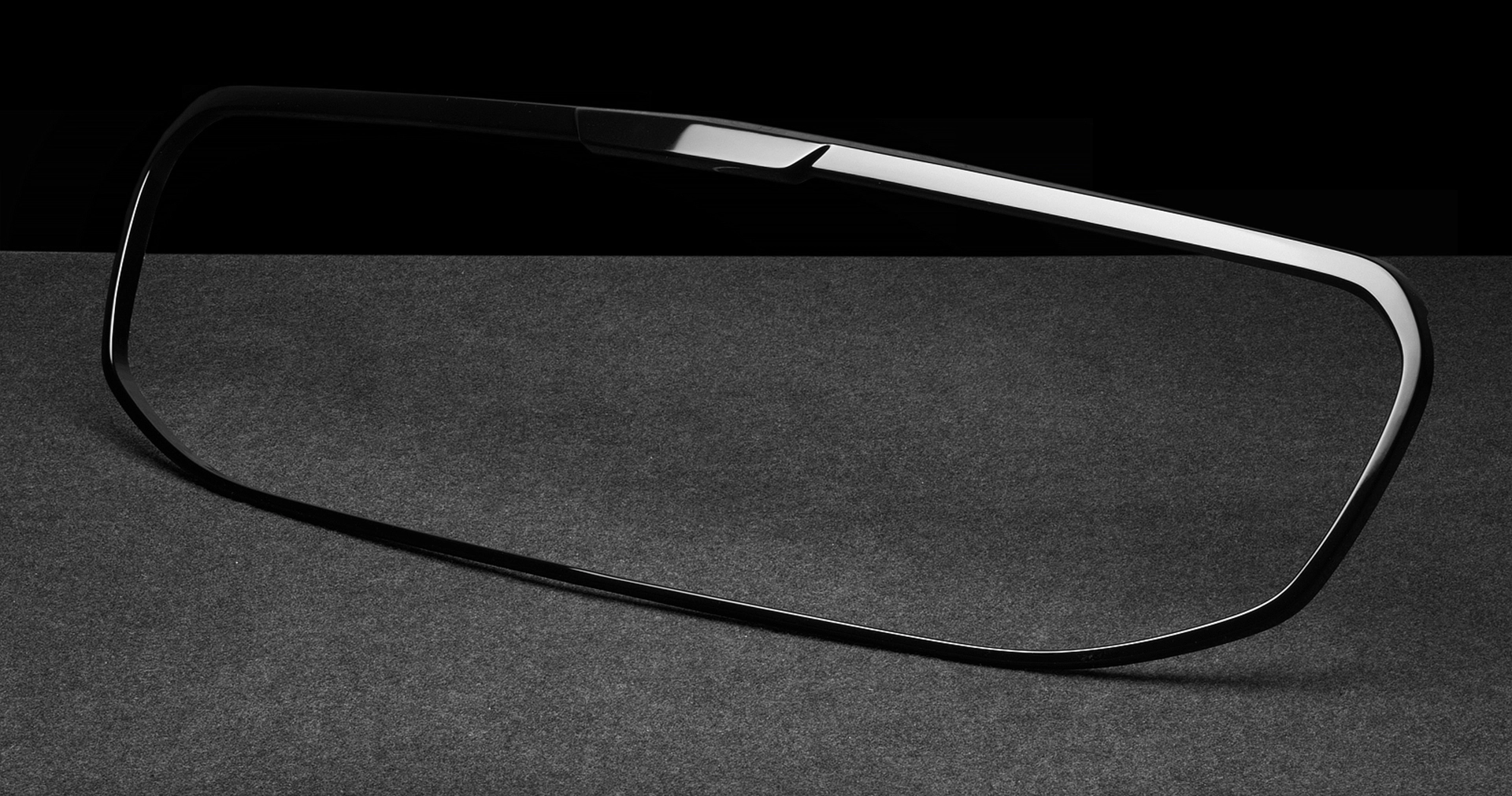 Grille trim
Antichrome grille trim Charisma for Mercedes Maybach GLS 600 X167 2019 - 2023
(GLS-LR1-004.00.C)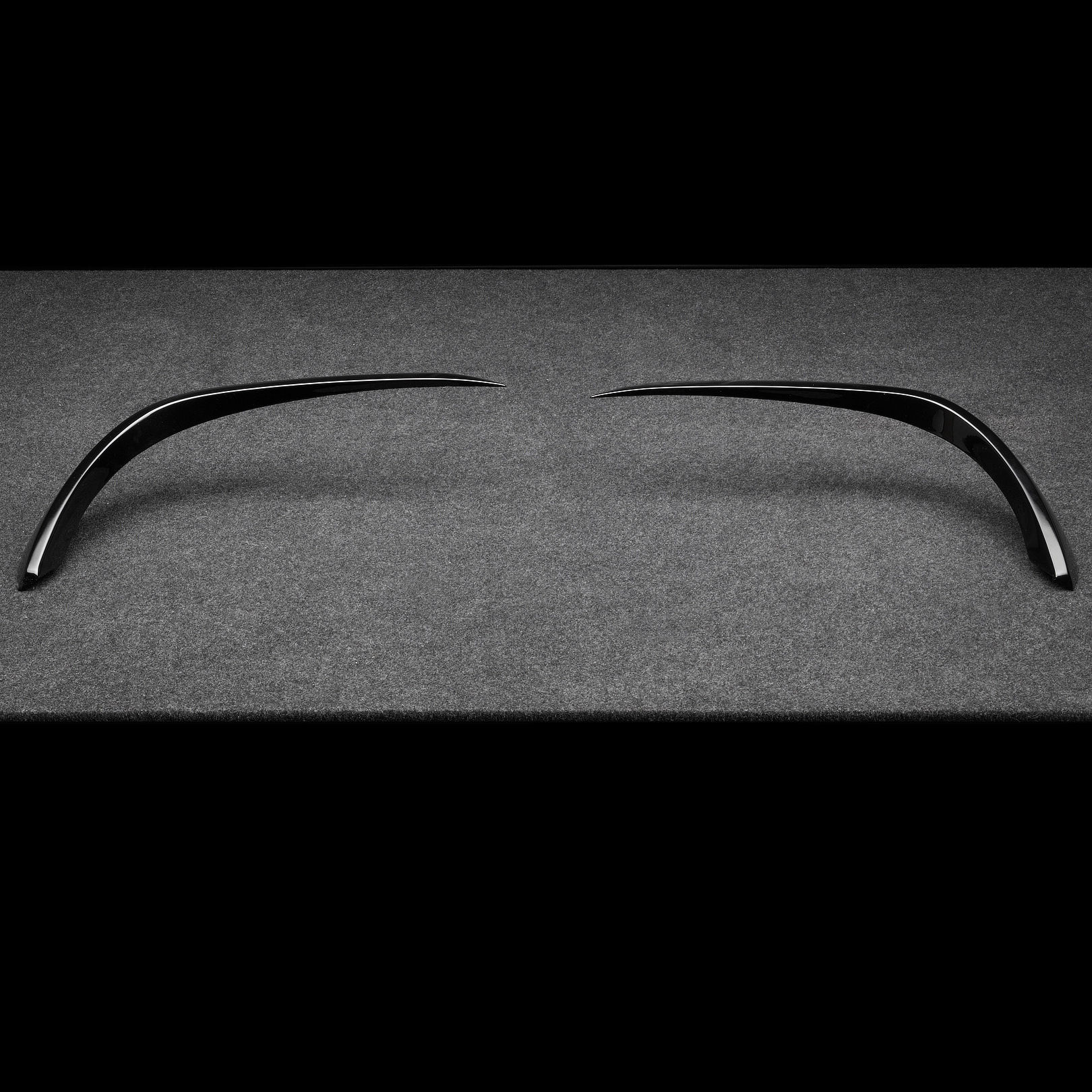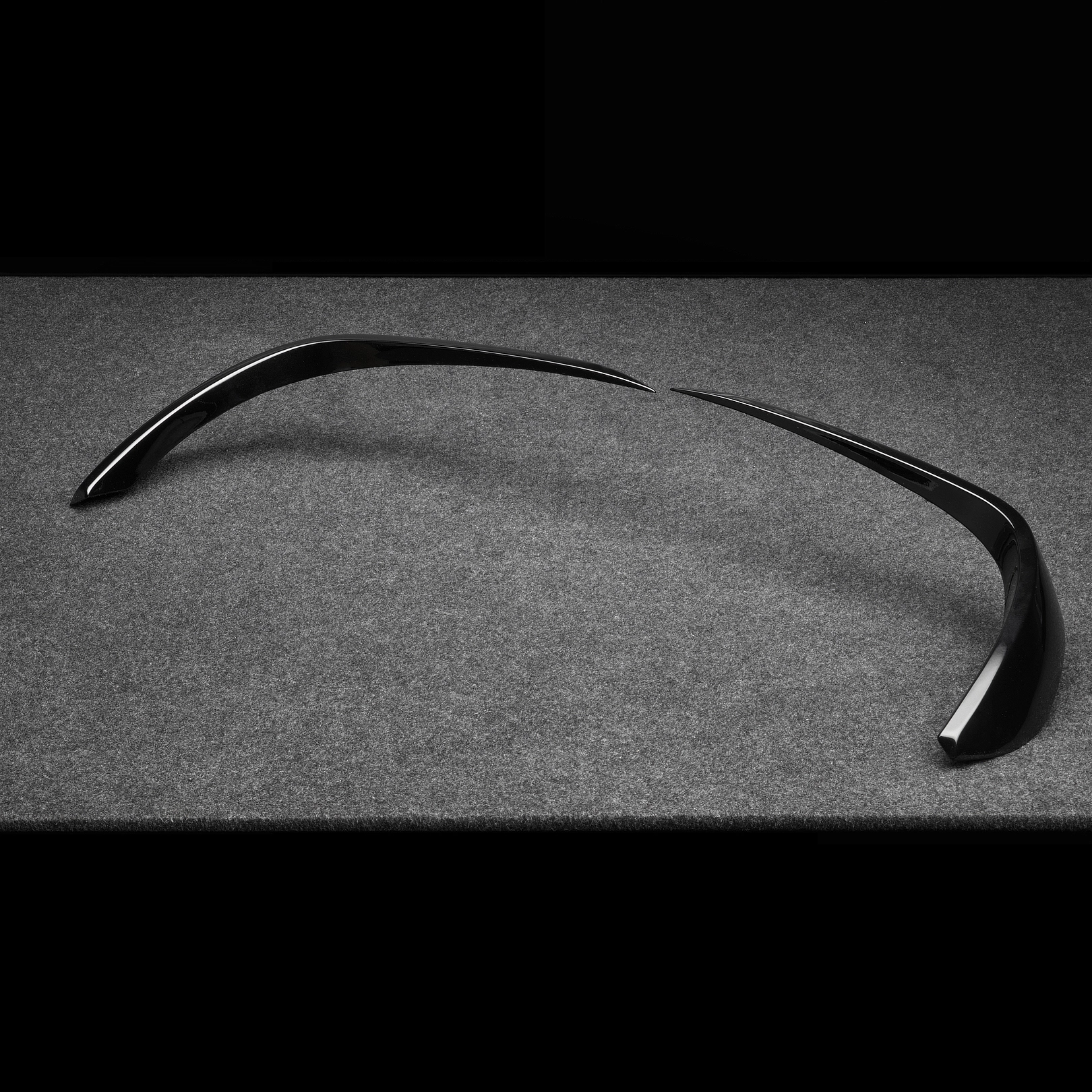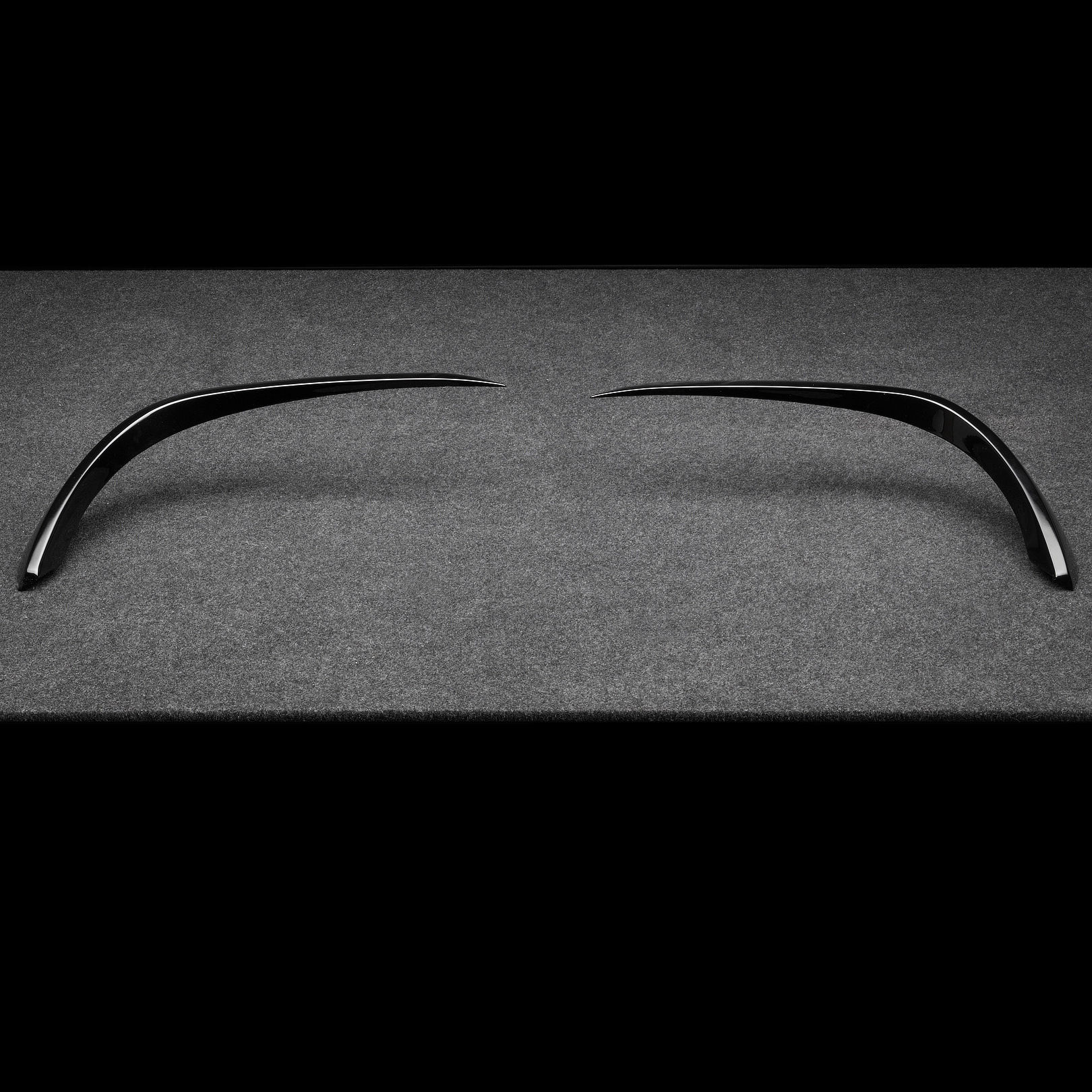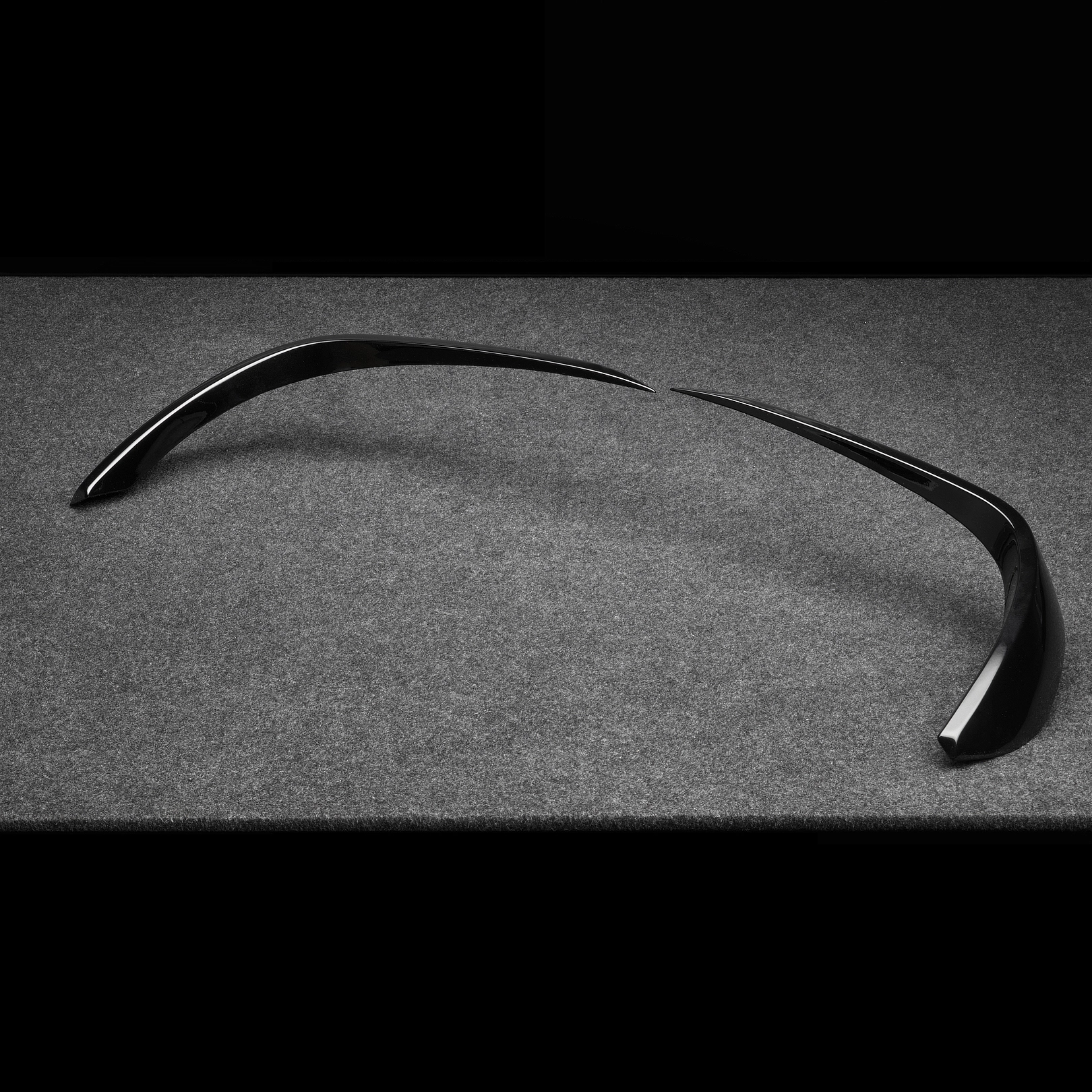 Front bumper insert
Design front bumper trims Charisma for Mercedes Maybach GLS 600 X167 2019 - 2023
(GLS-LR1-001.02.C)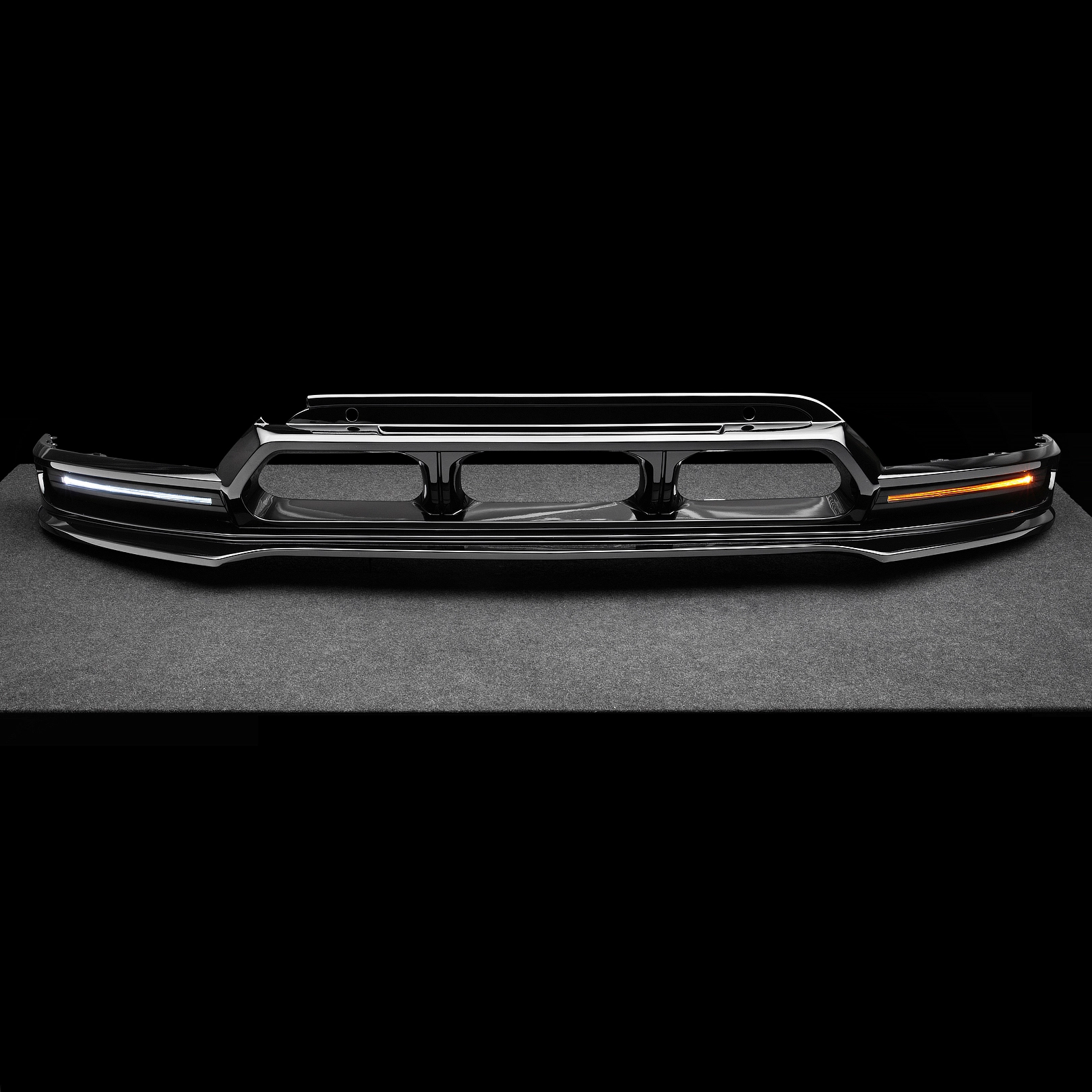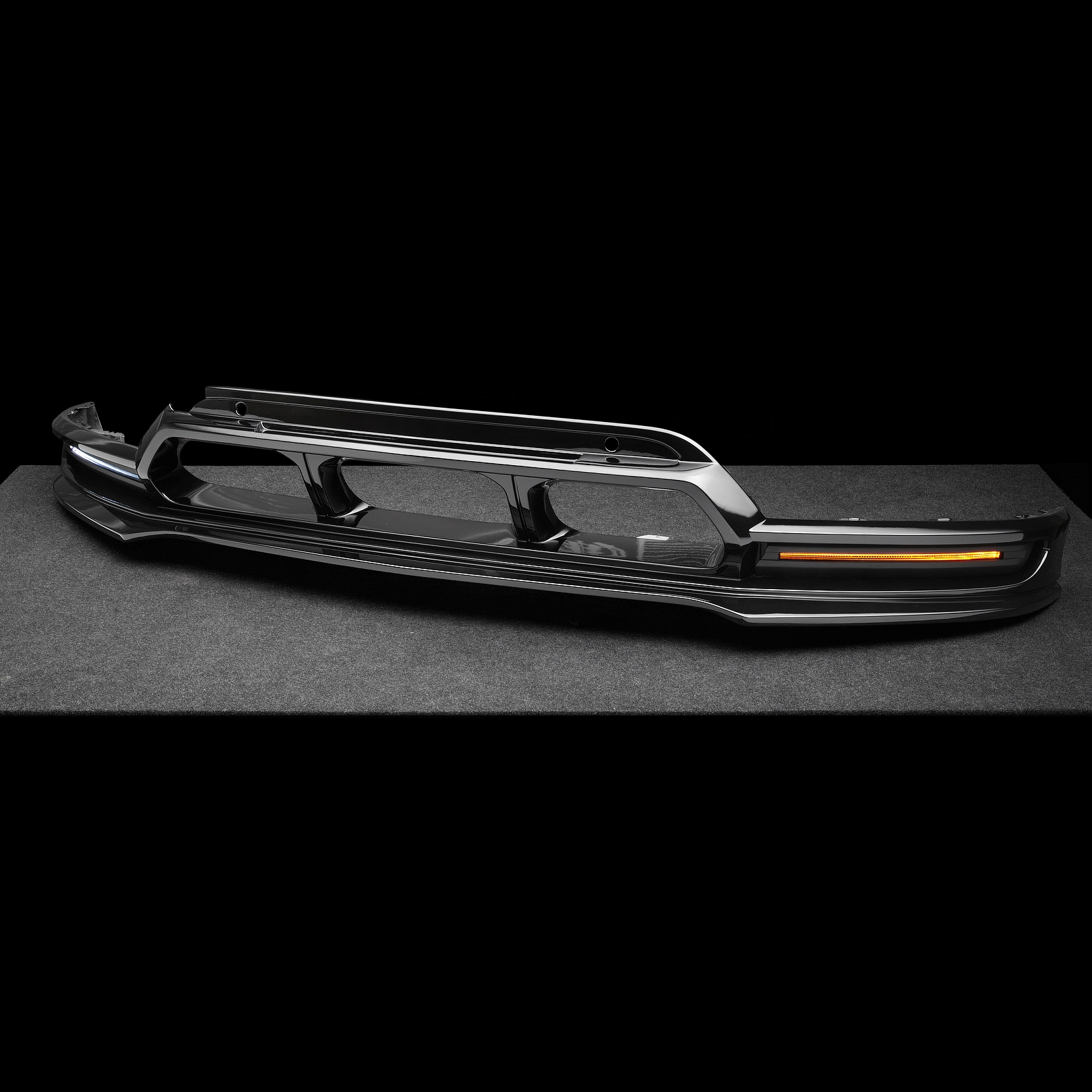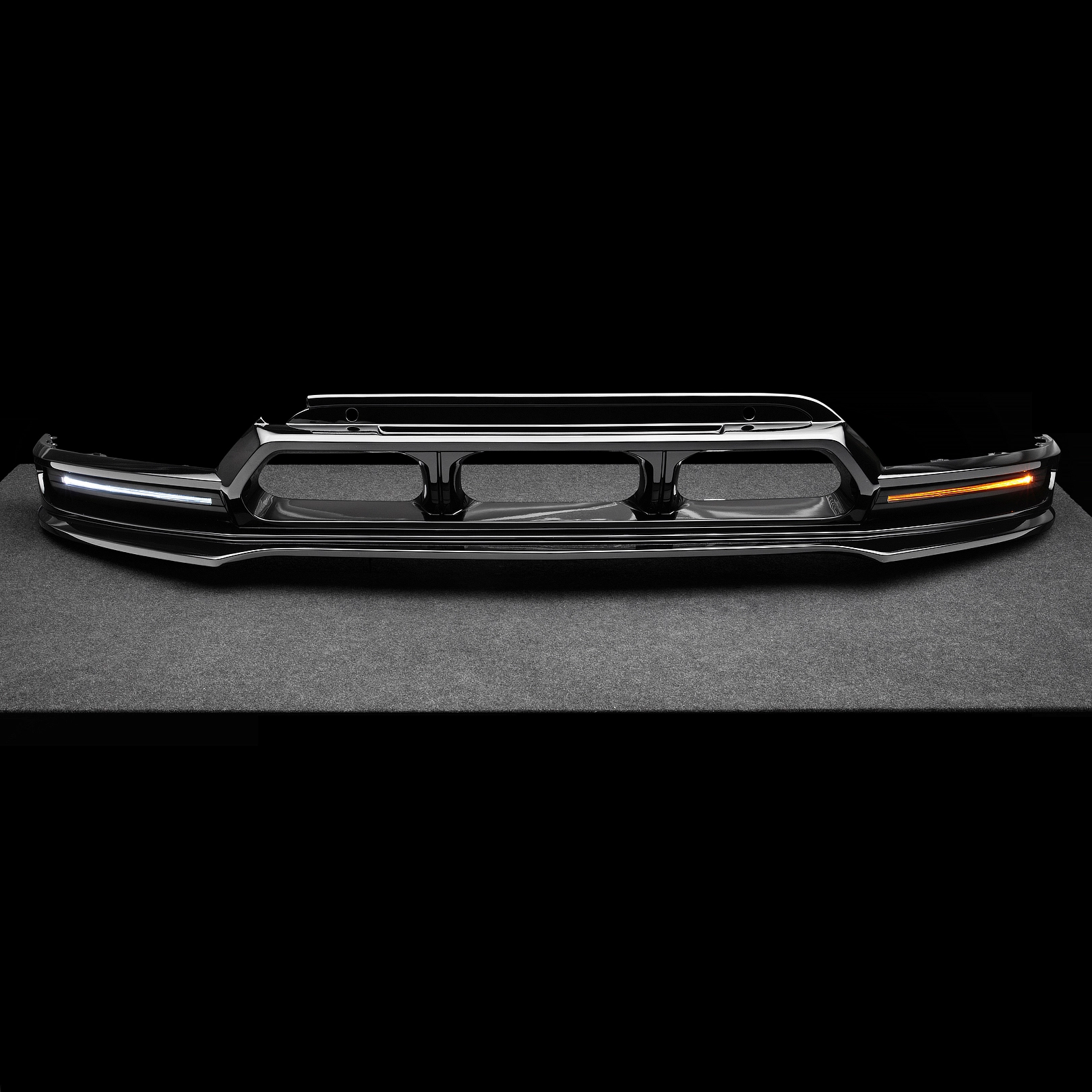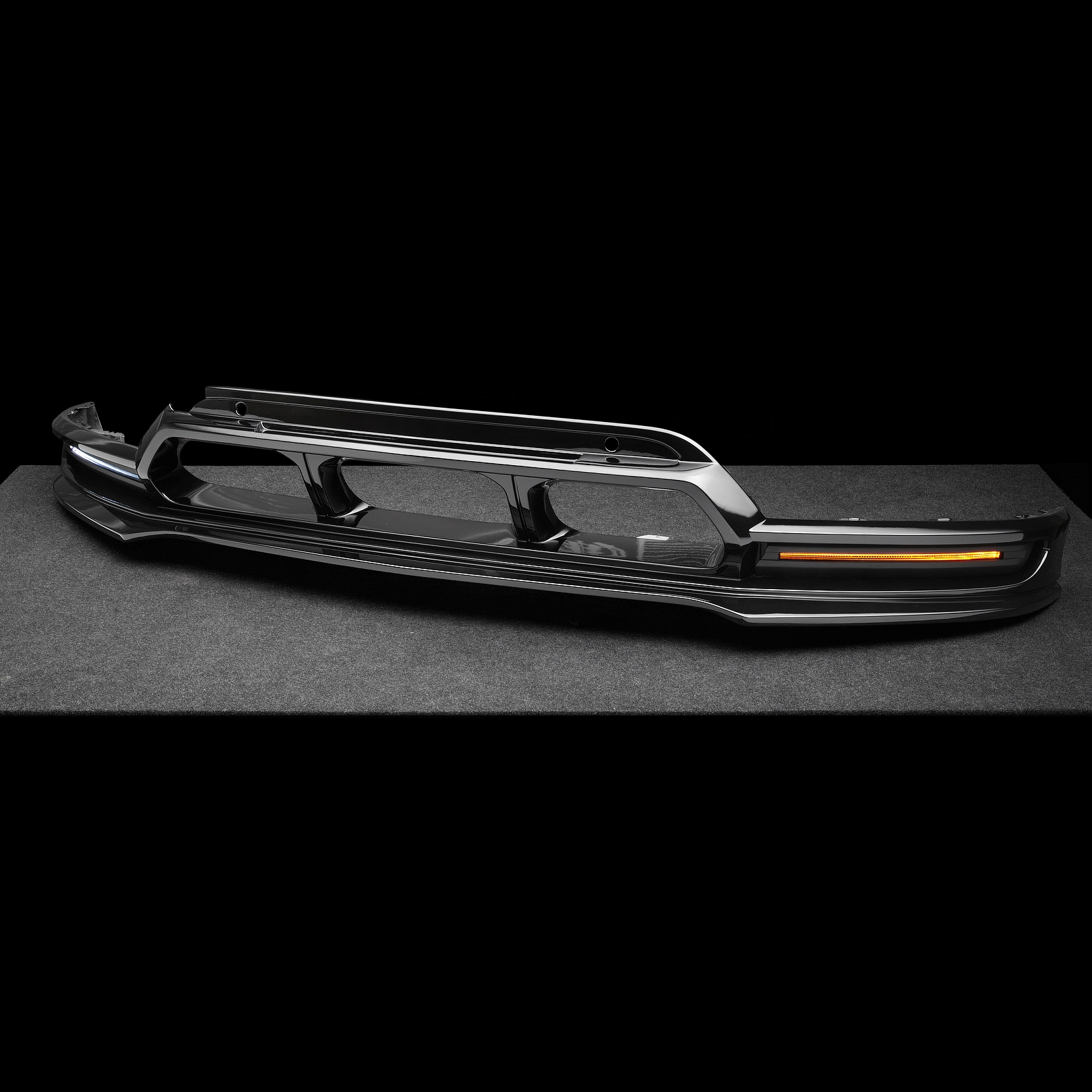 Front bumper overlay
Dynamic front lip Charisma for Mercedes Maybach GLS 600 X167 2019 - 2023
(GLS-LR1-001.01.C)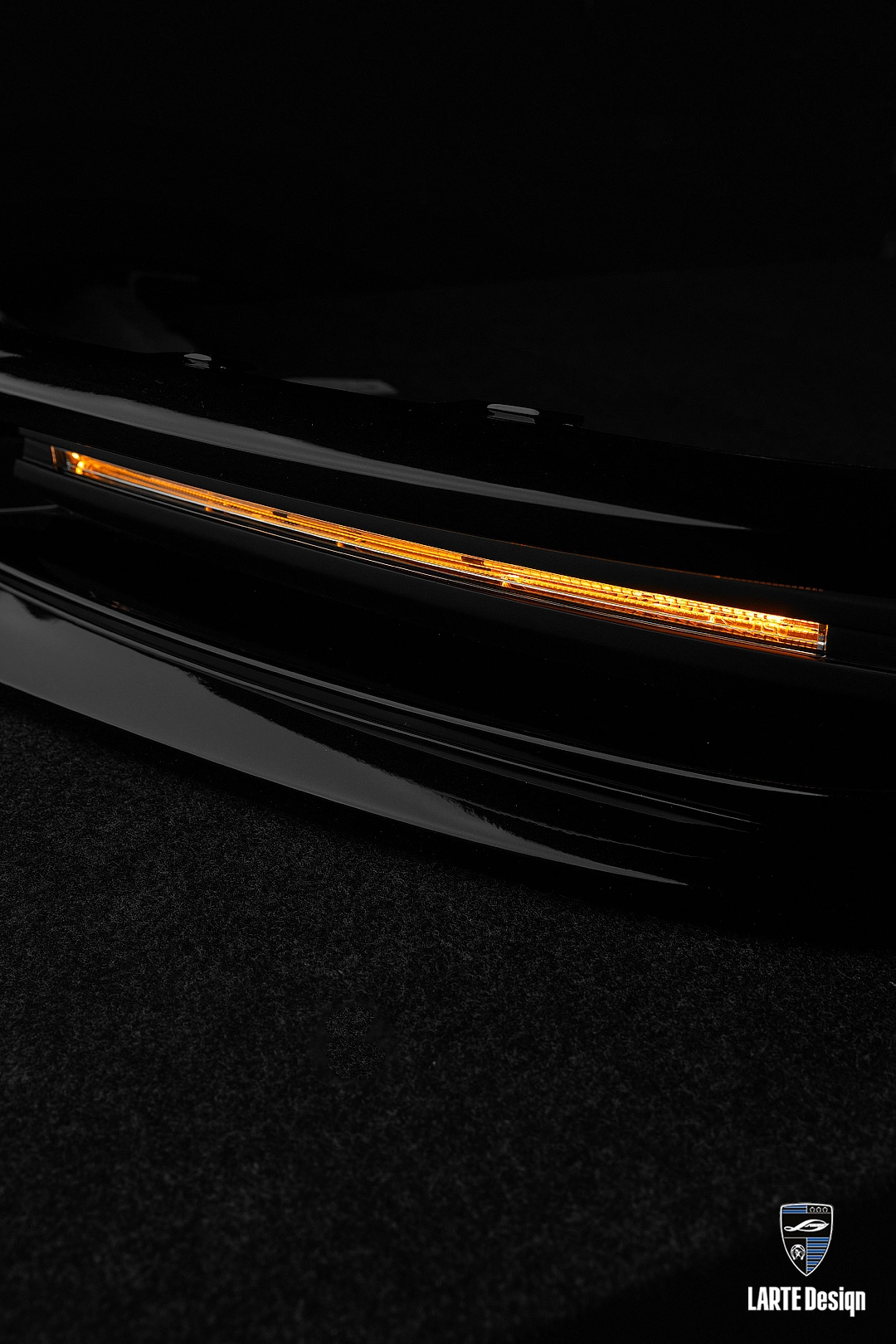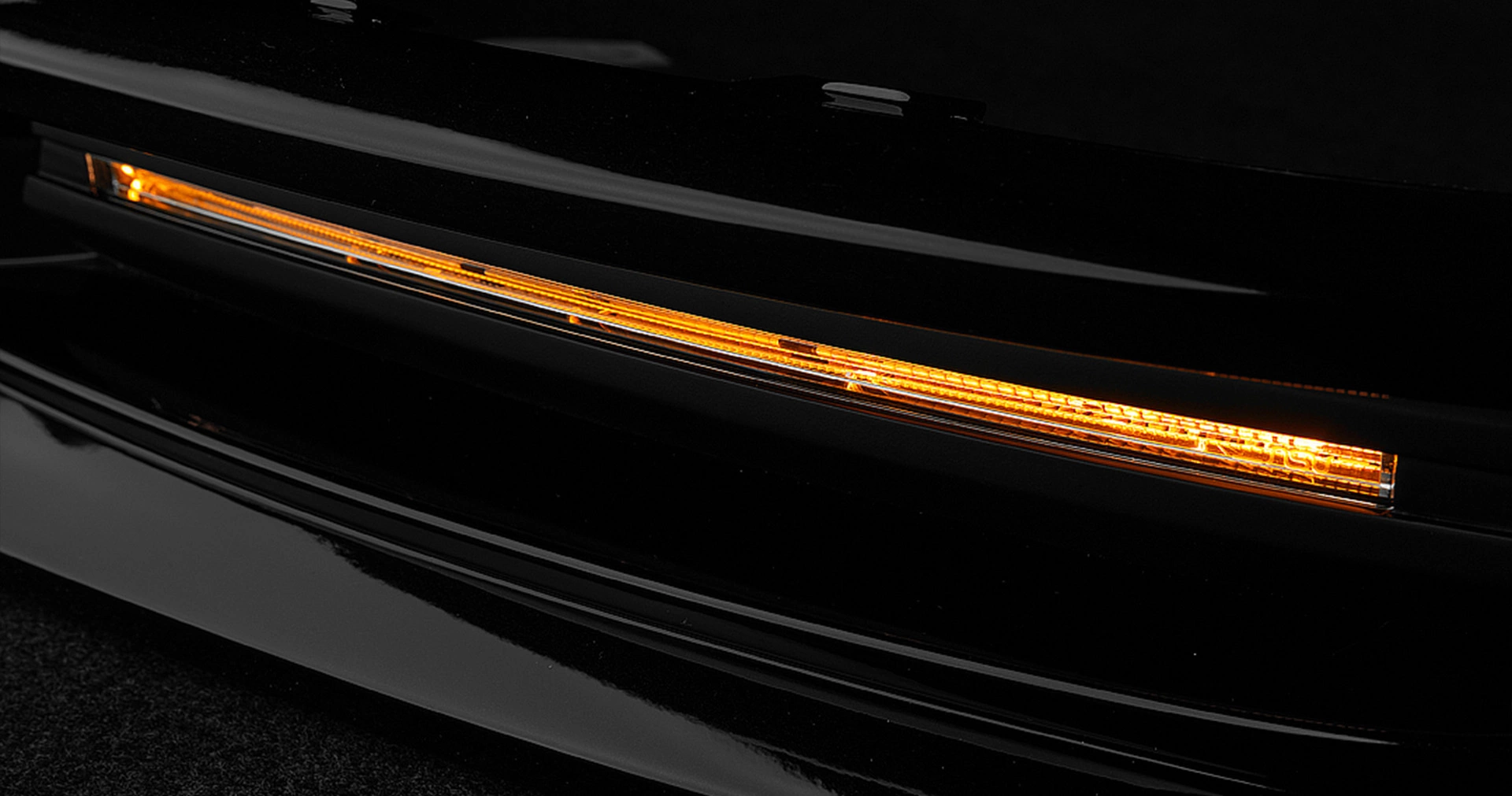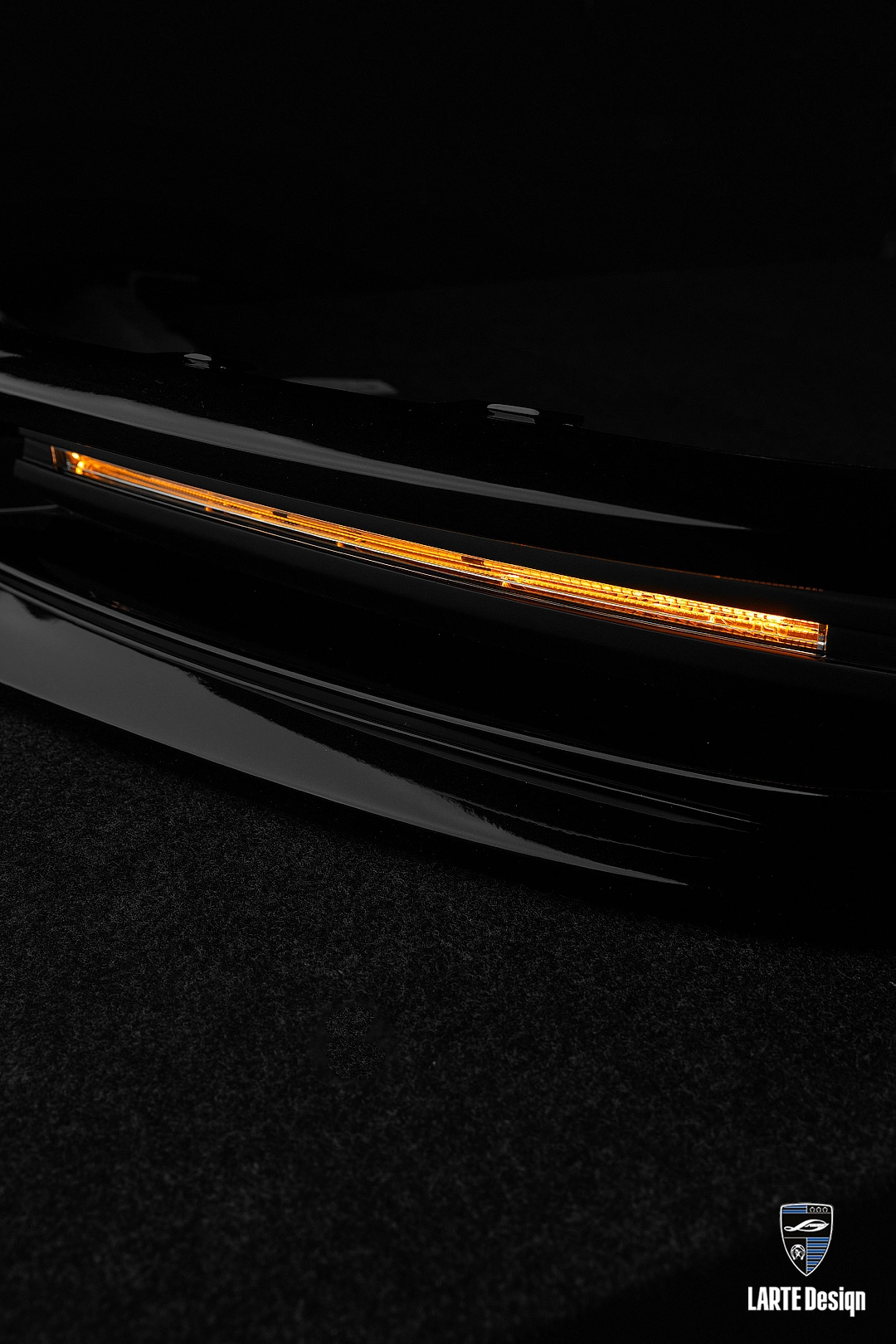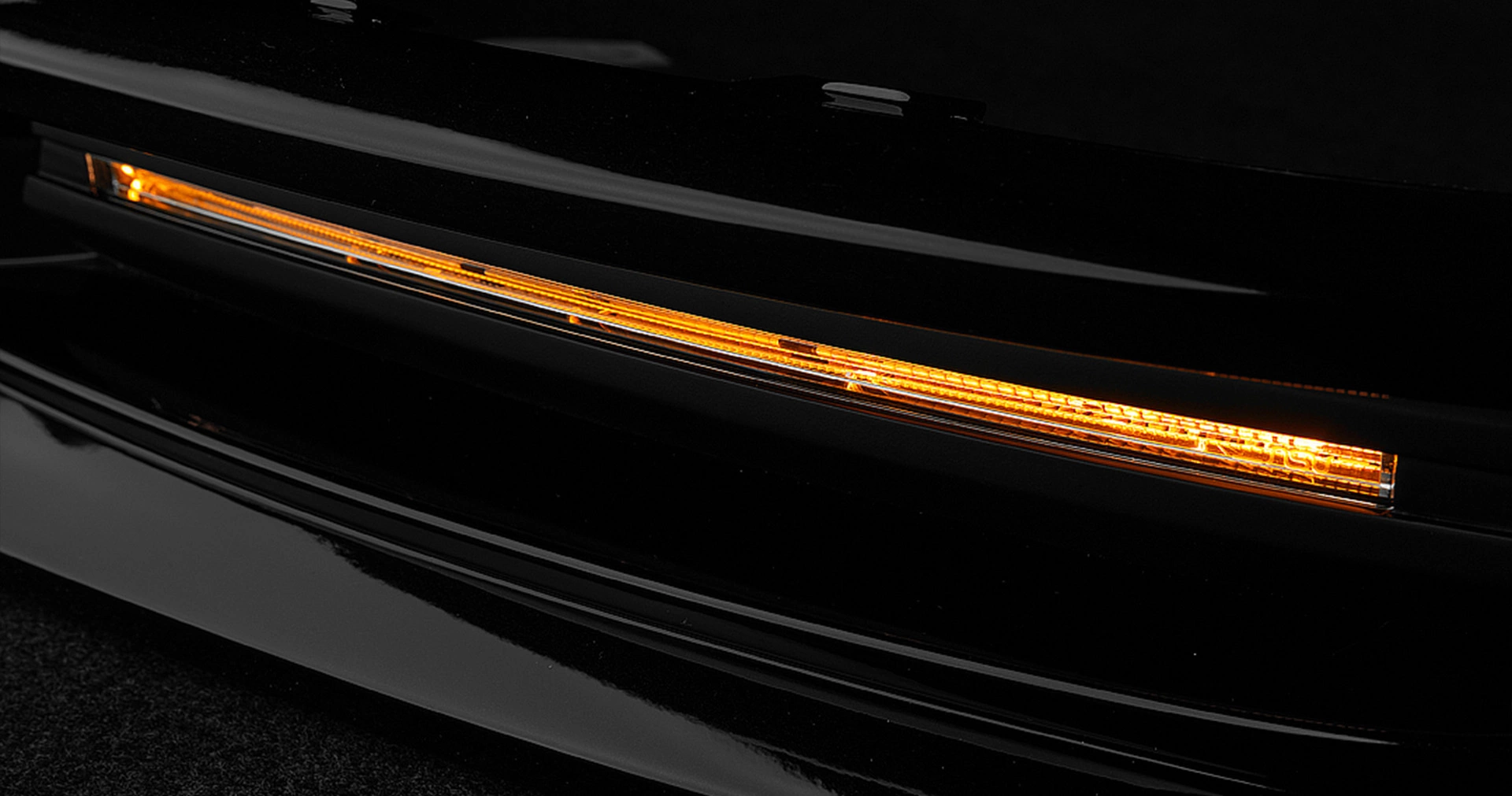 LED daytime running lights with the turn signal light
LED panel in the front bumper Charisma for Mercedes Maybach GLS 600 X167 2019 - 2023
(4258)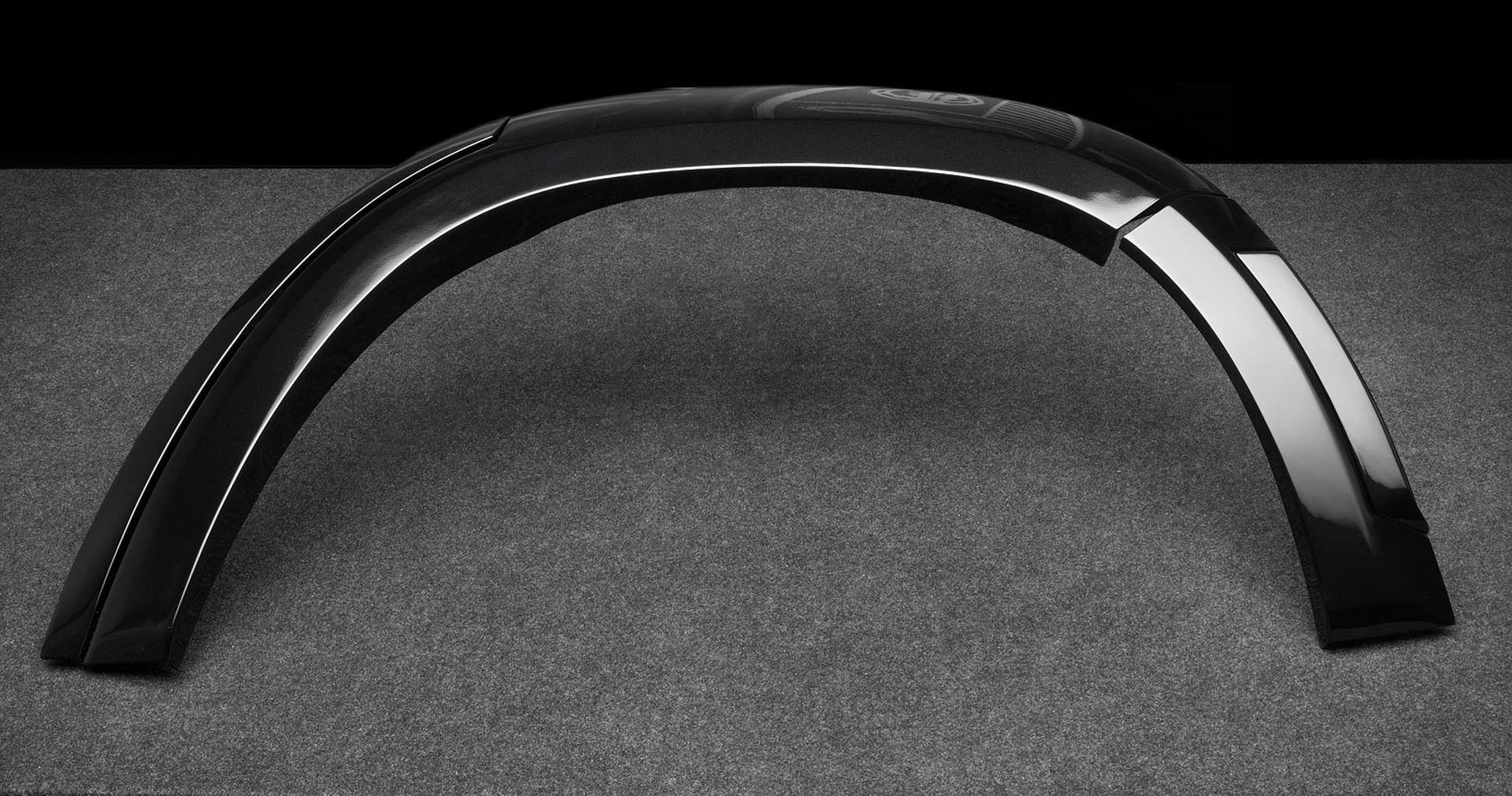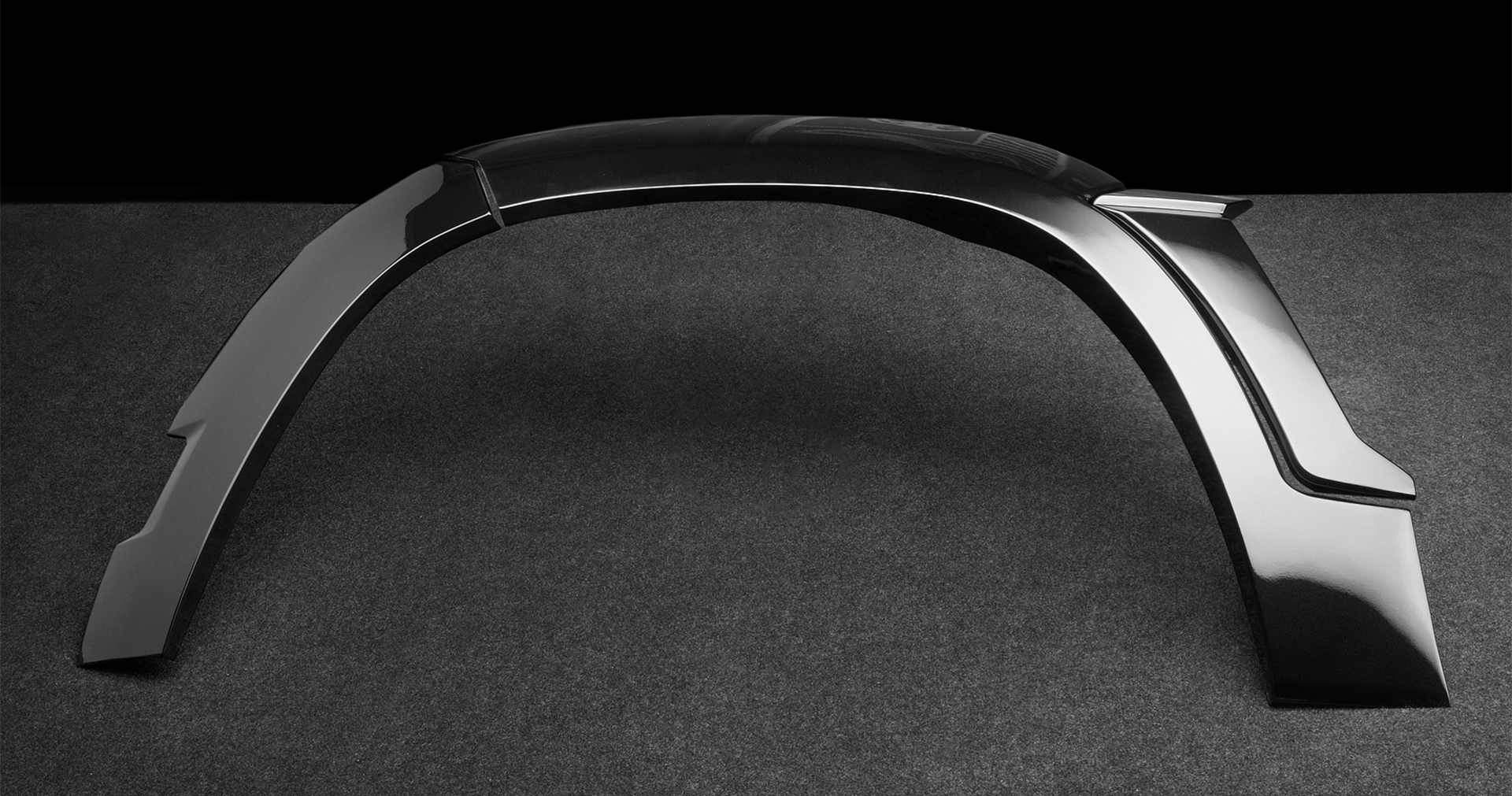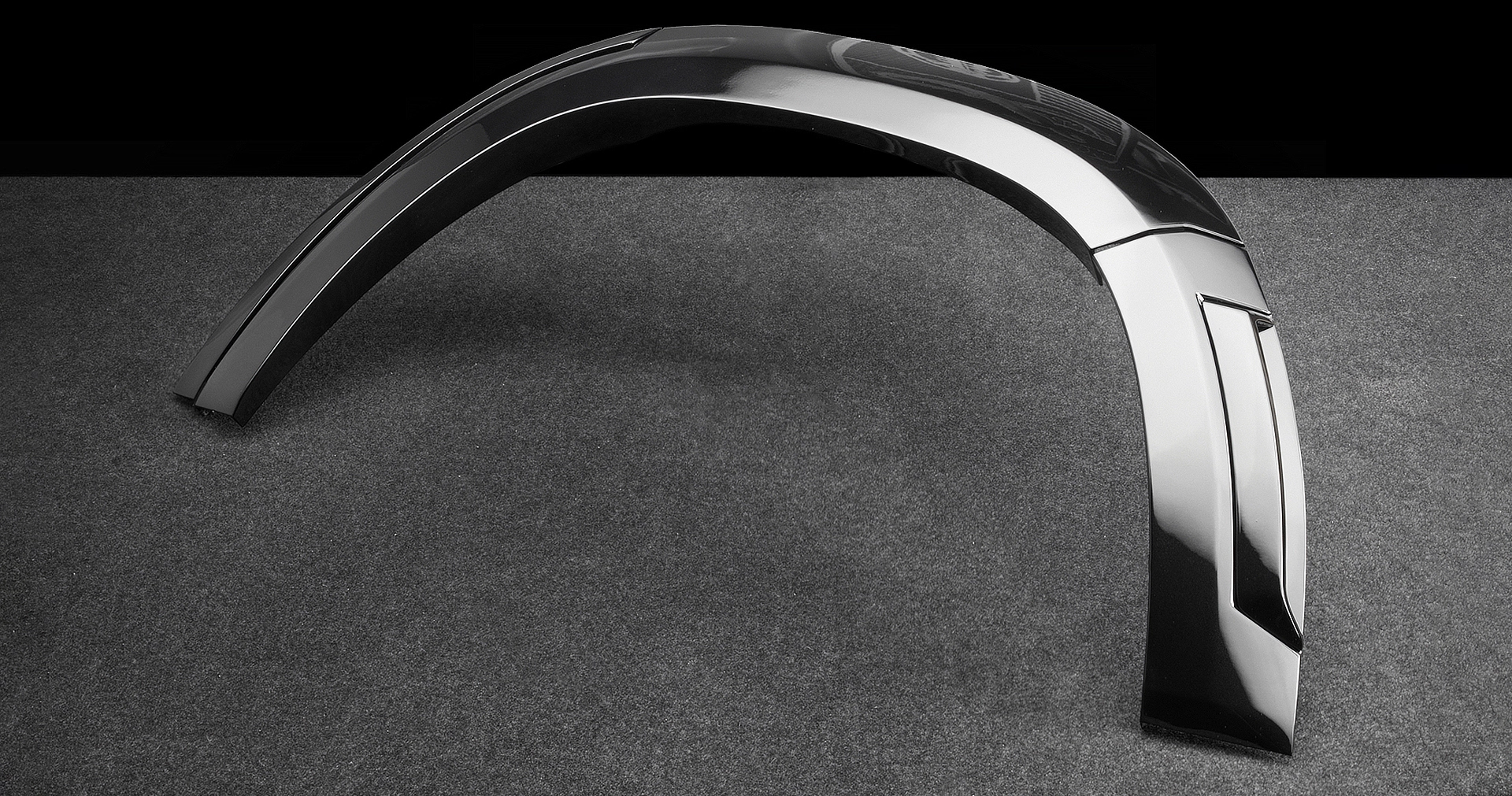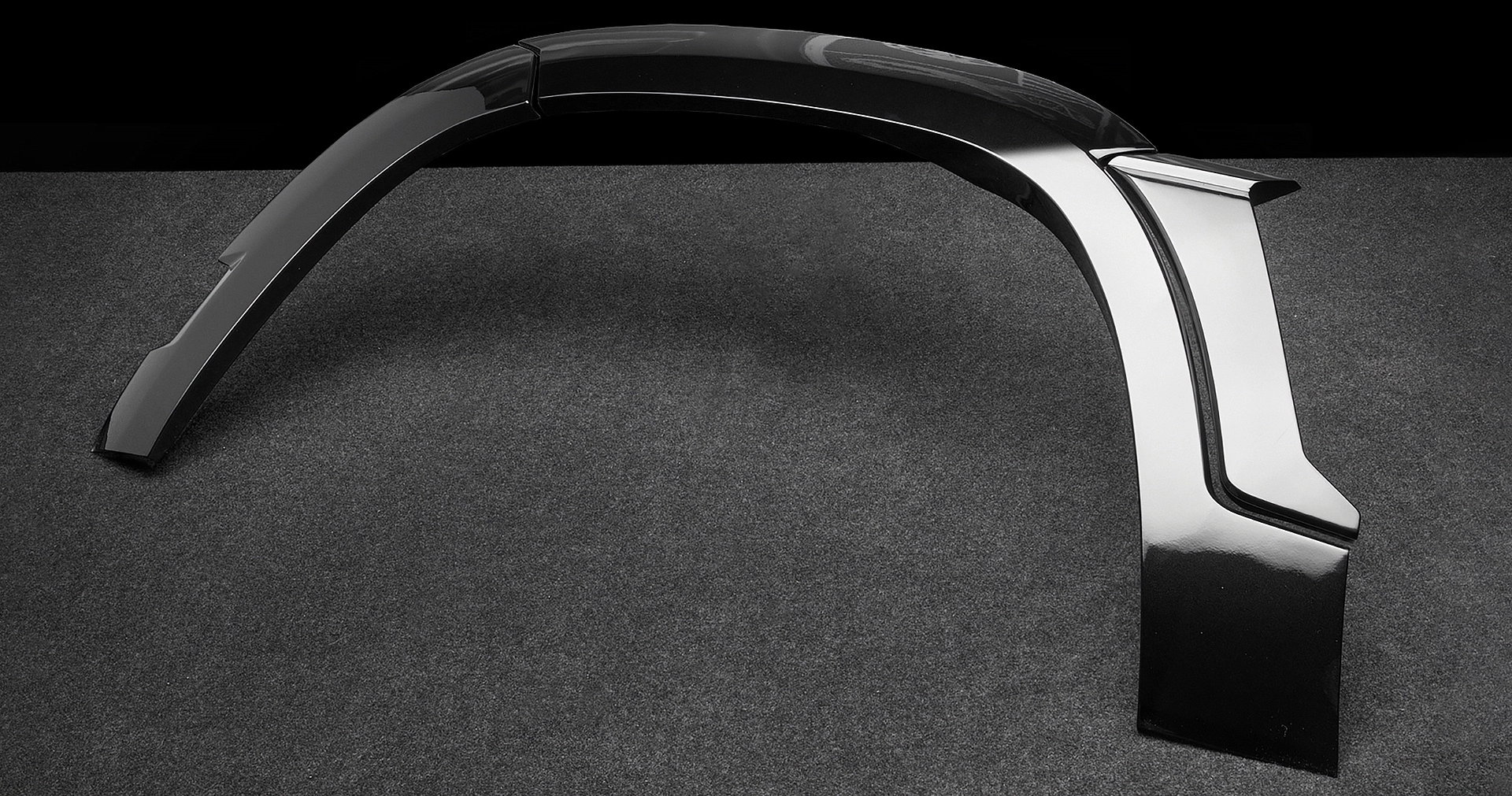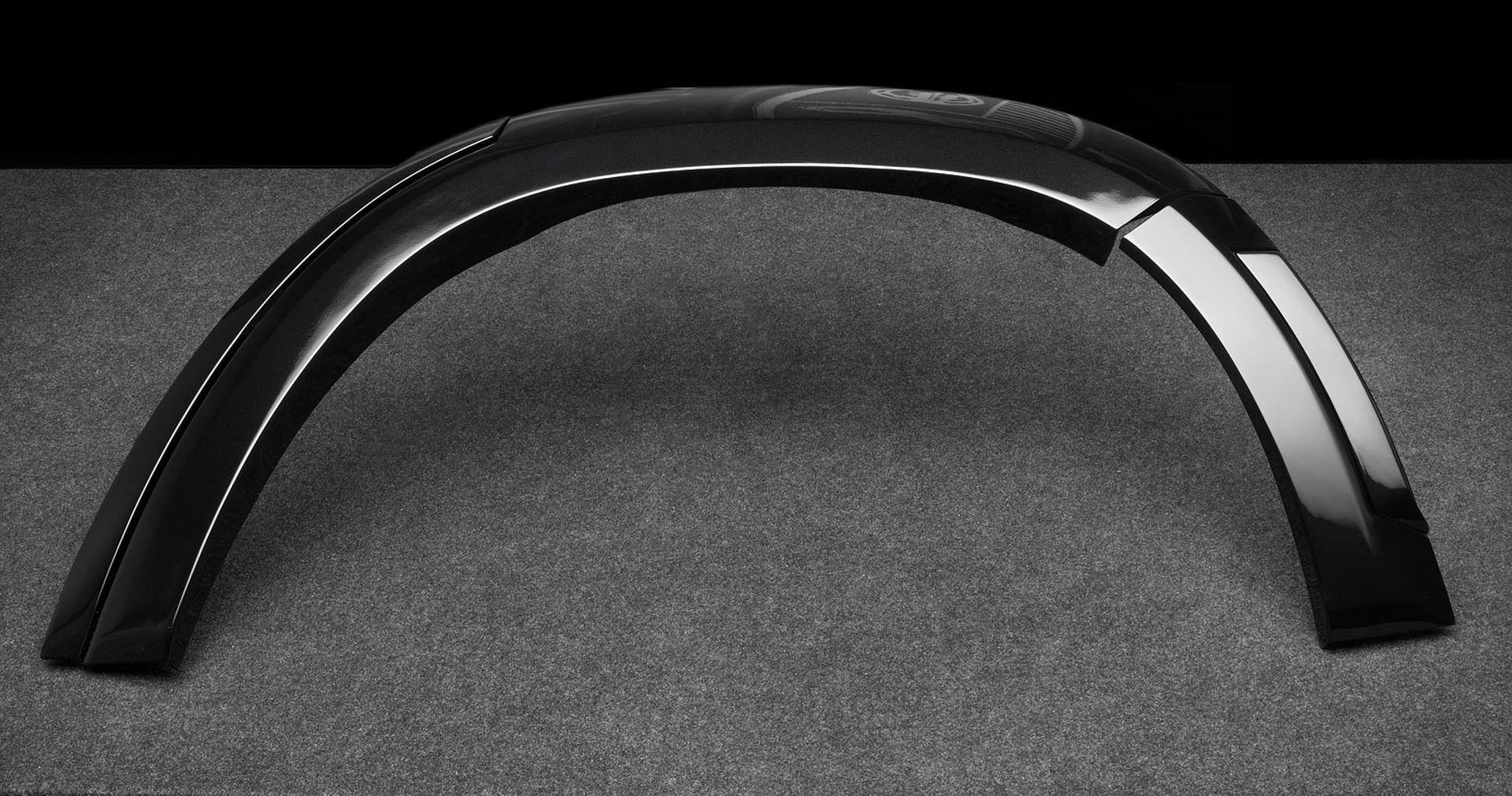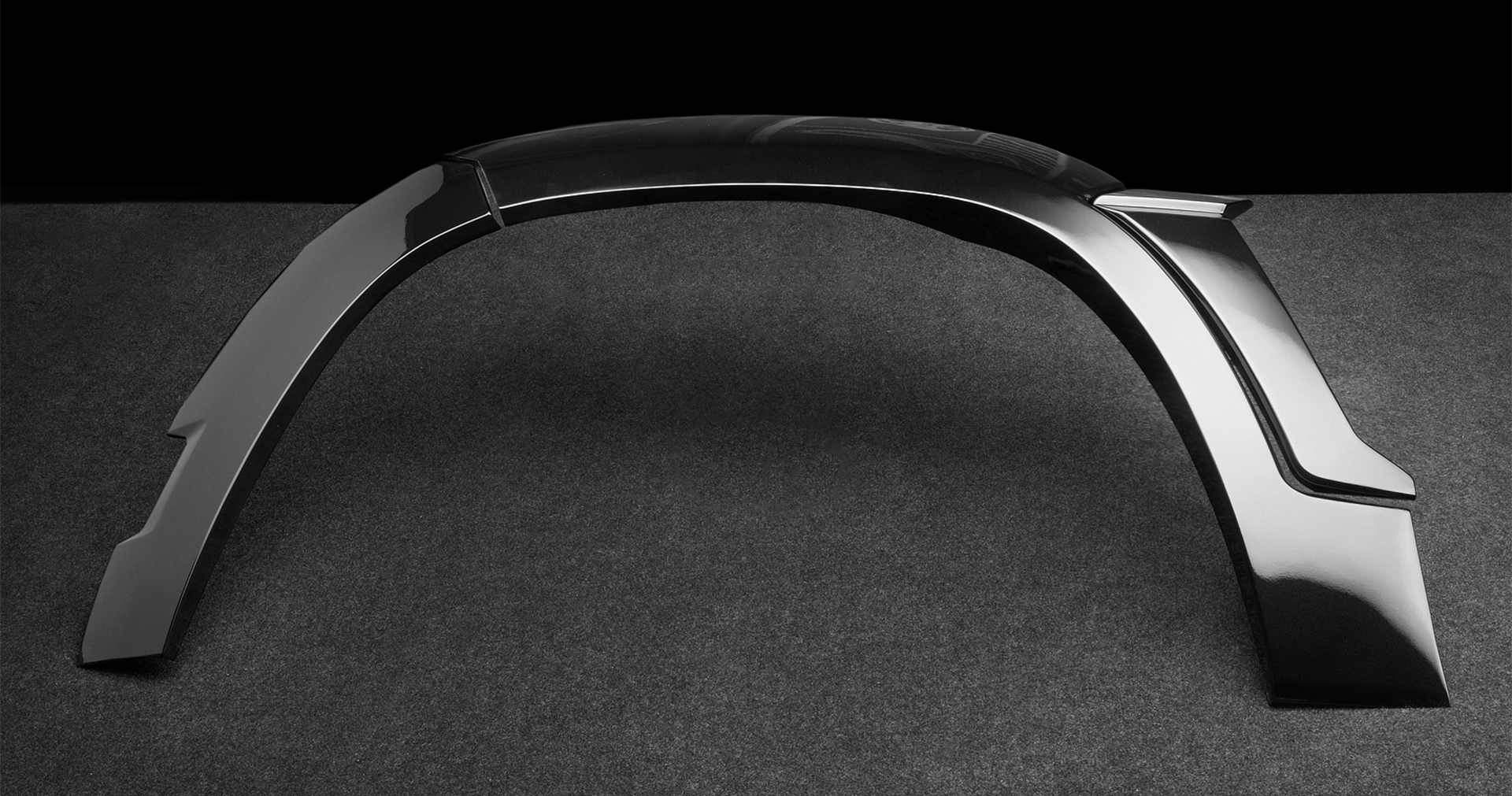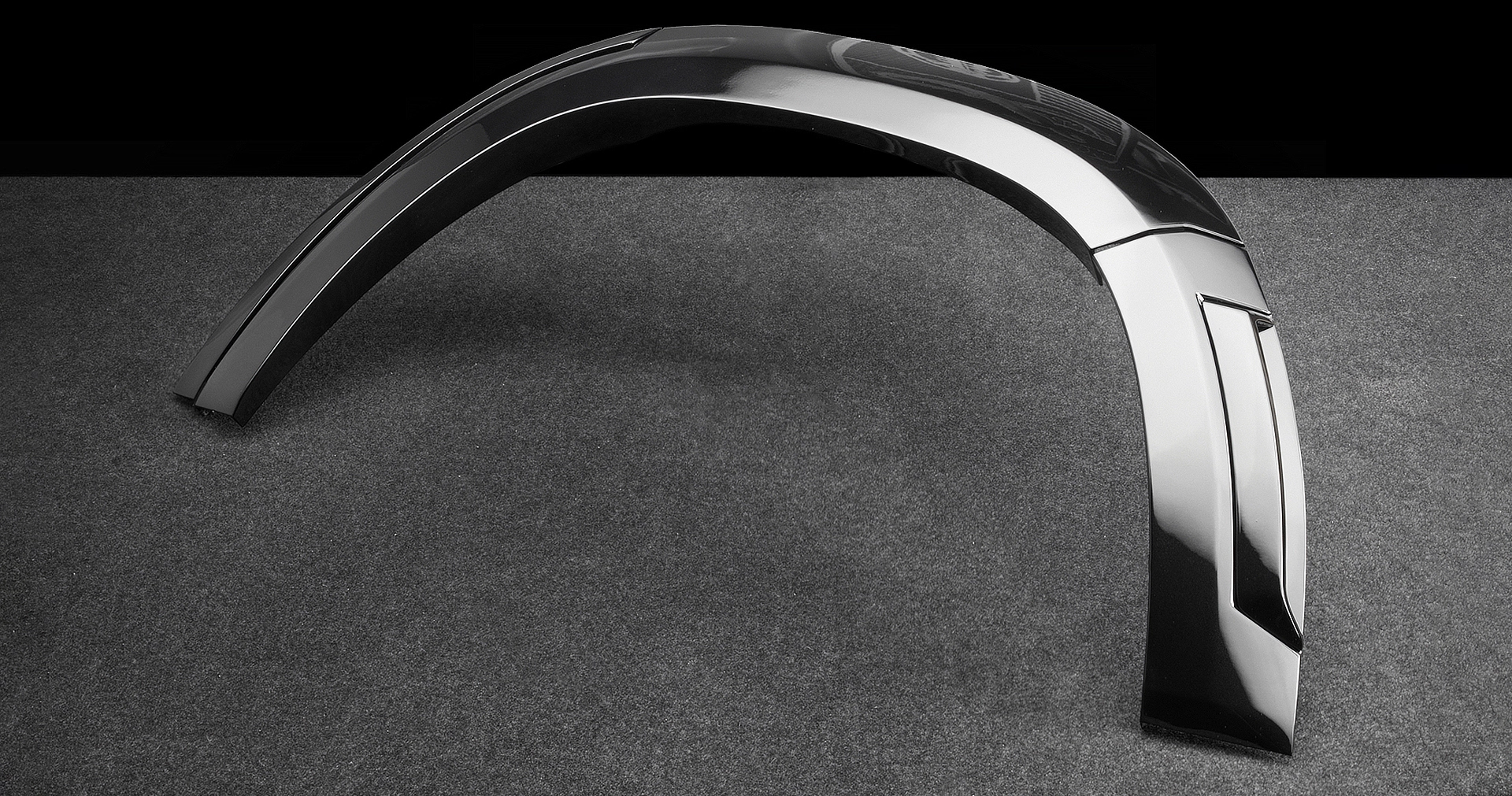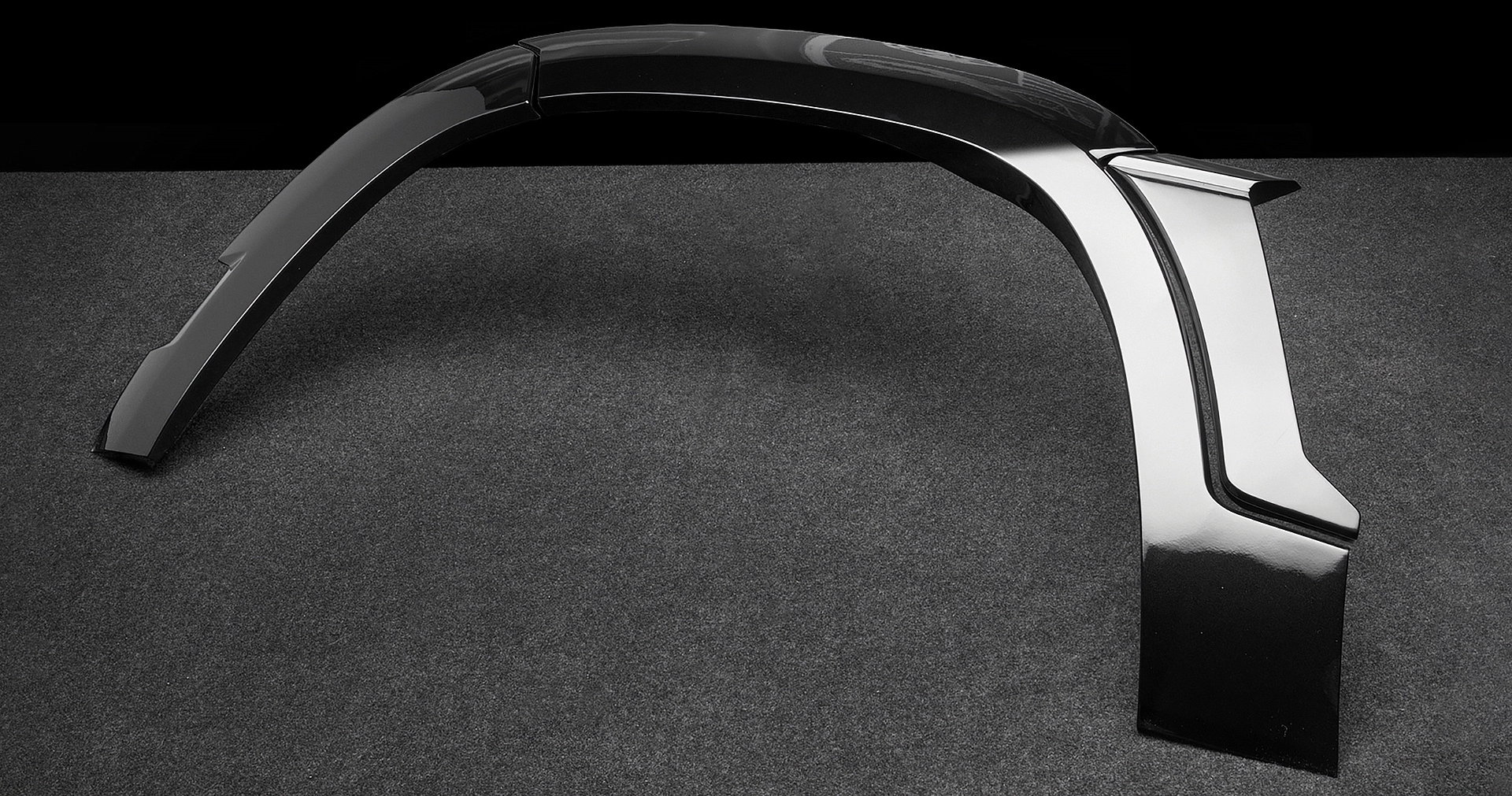 Fender arches front
Front arch extensions Winner for Mercedes Benz AMG GLS 63 X167 2019 - 2023
(GLS-LR-006.01/11)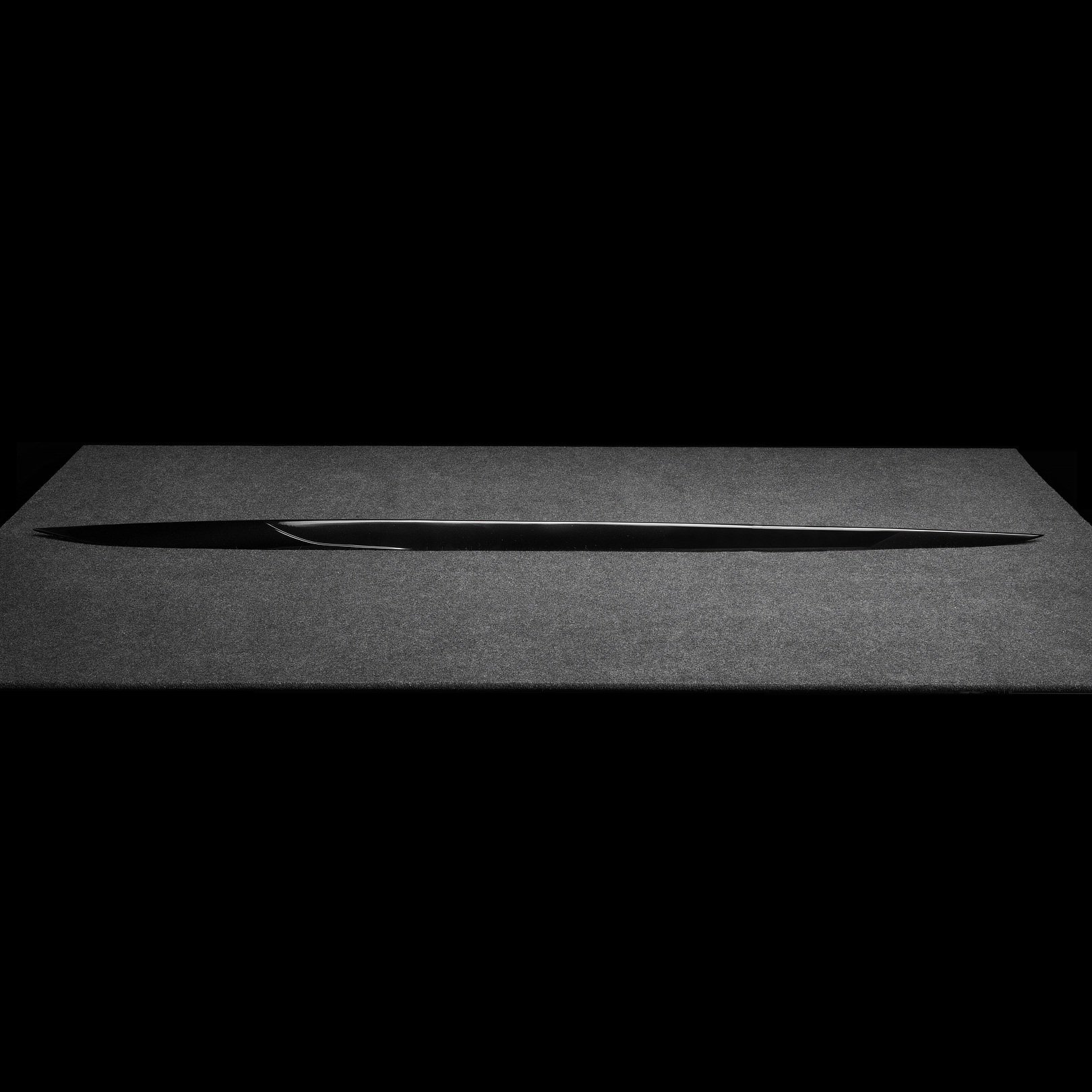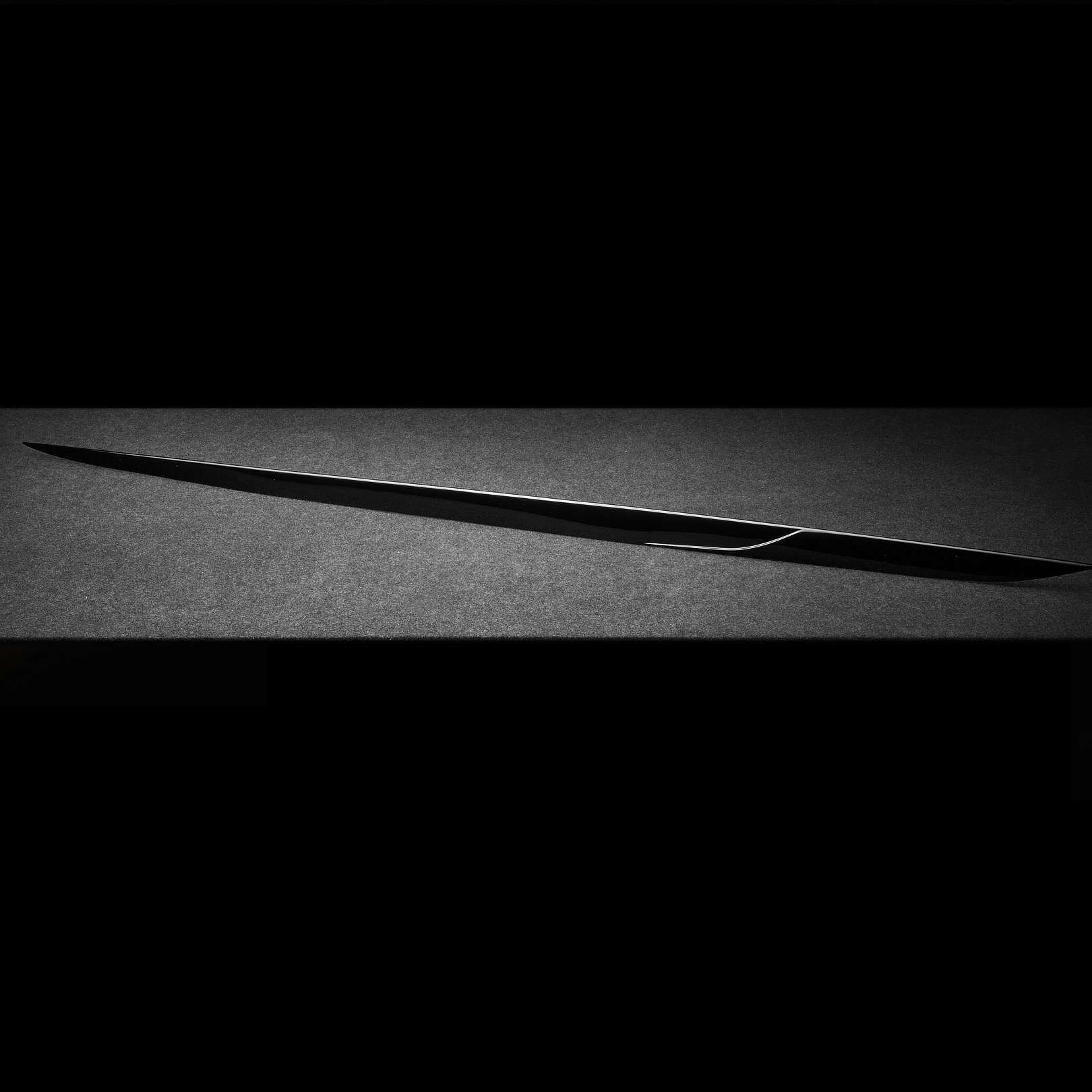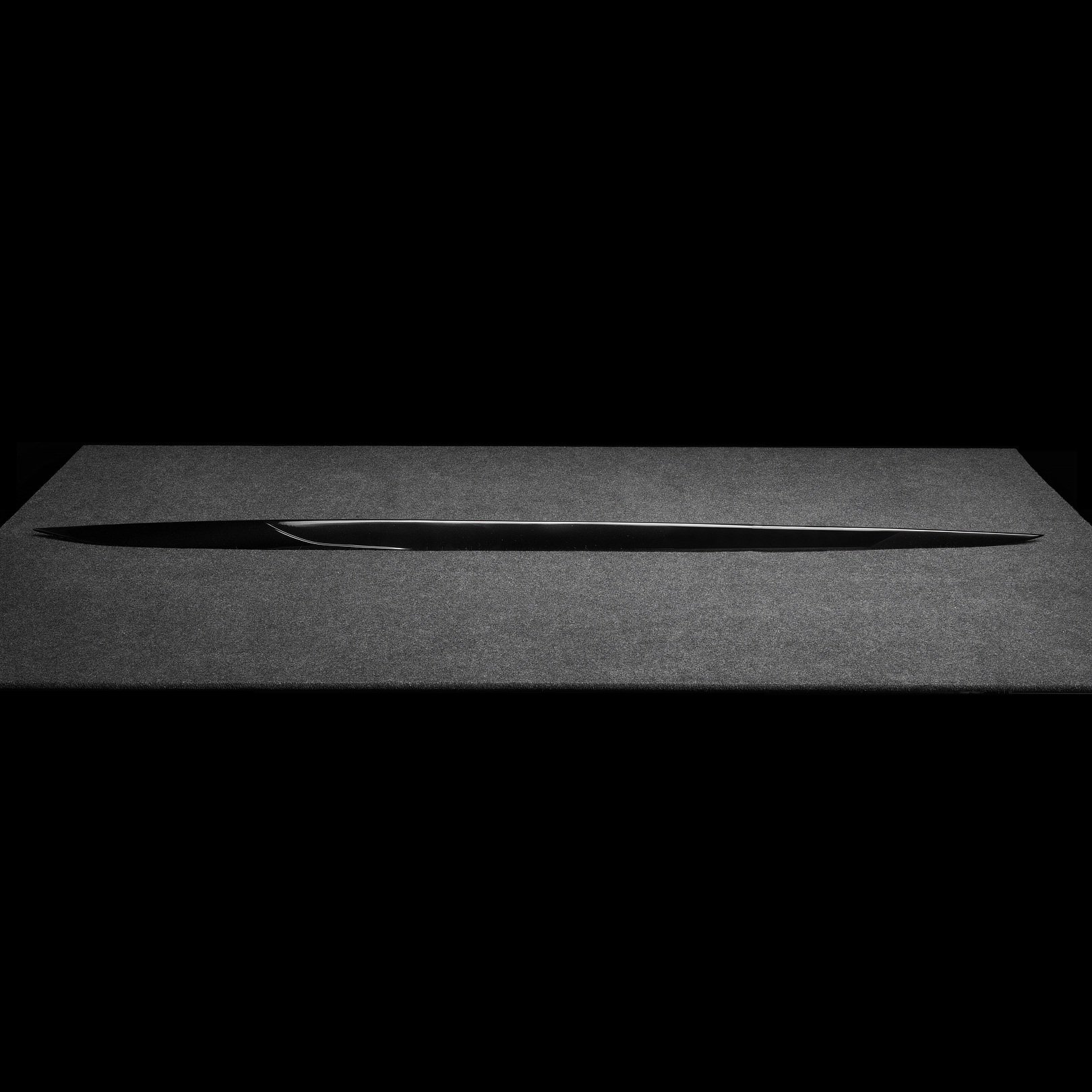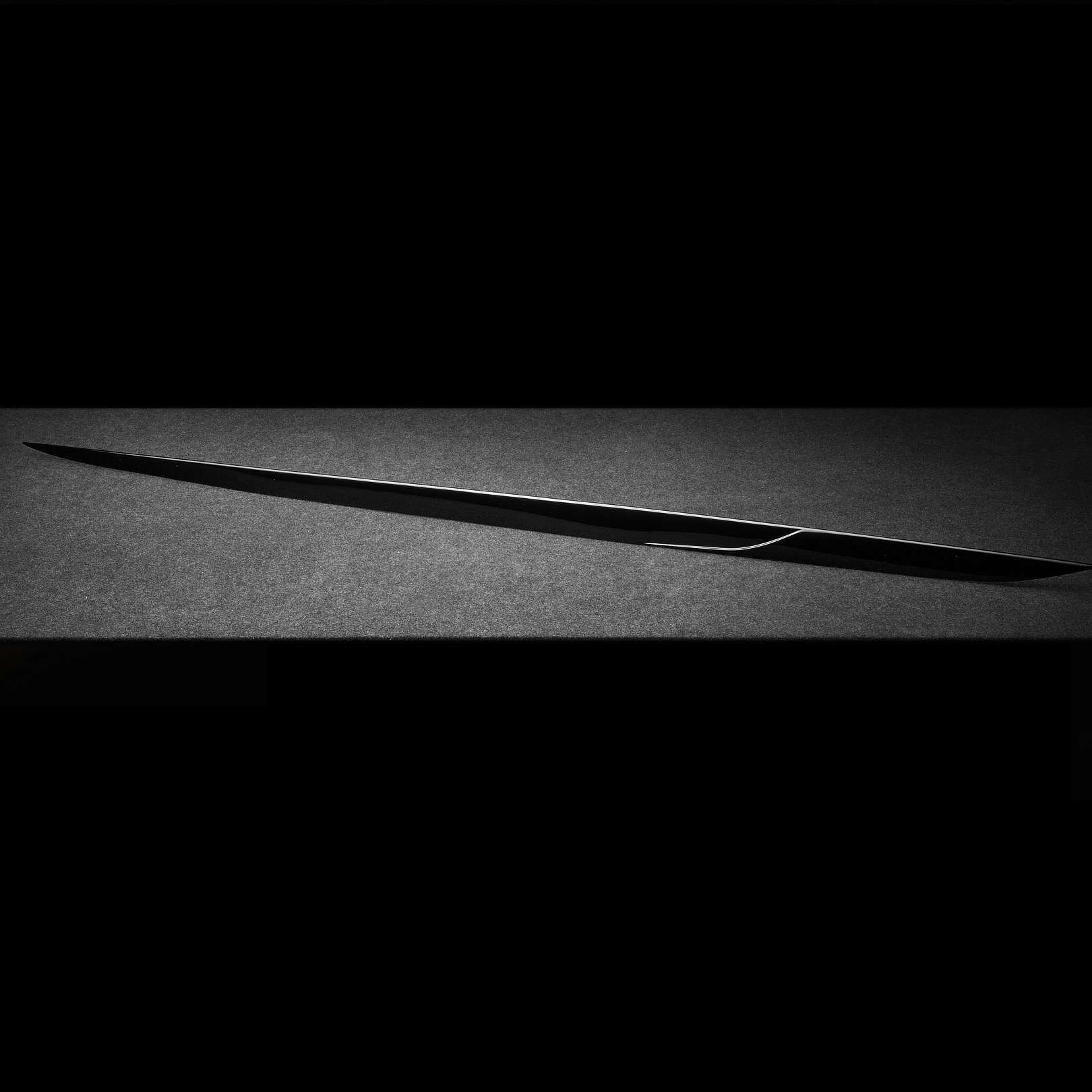 Side sill cover
Antichrome sill trim Charisma for Mercedes Maybach GLS 600 X167 2019 - 2023
(GLS-LR-003.01/02)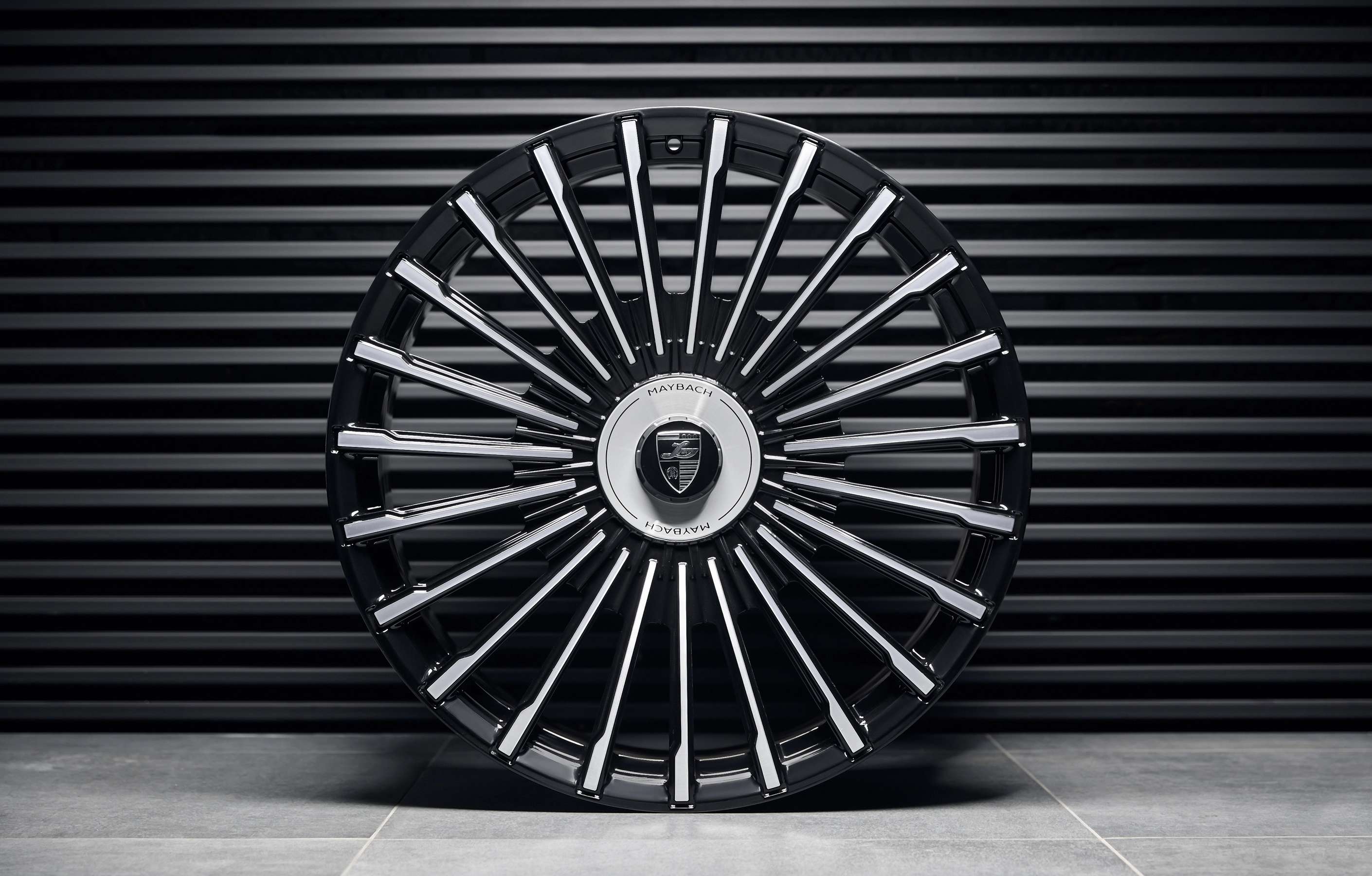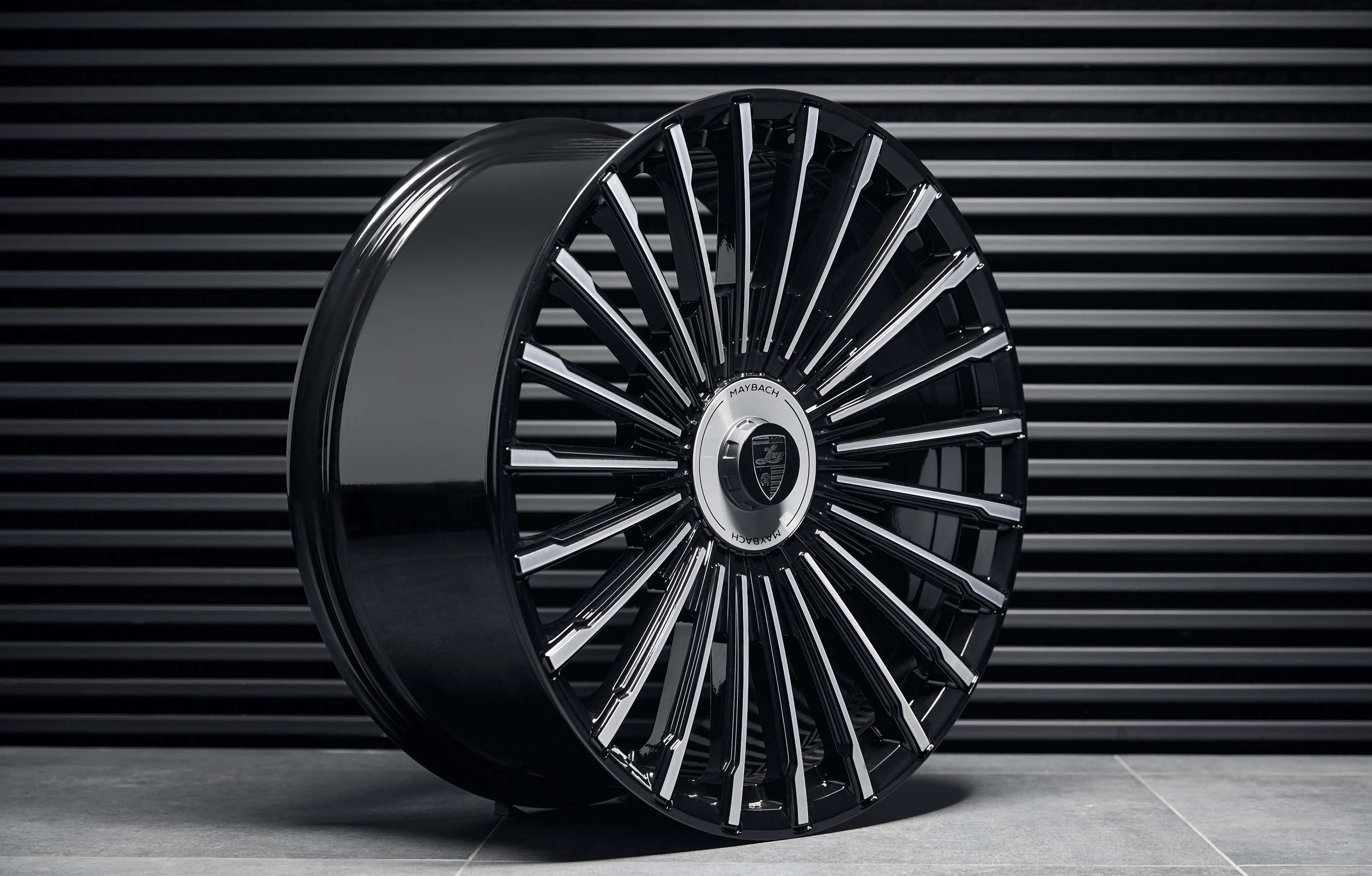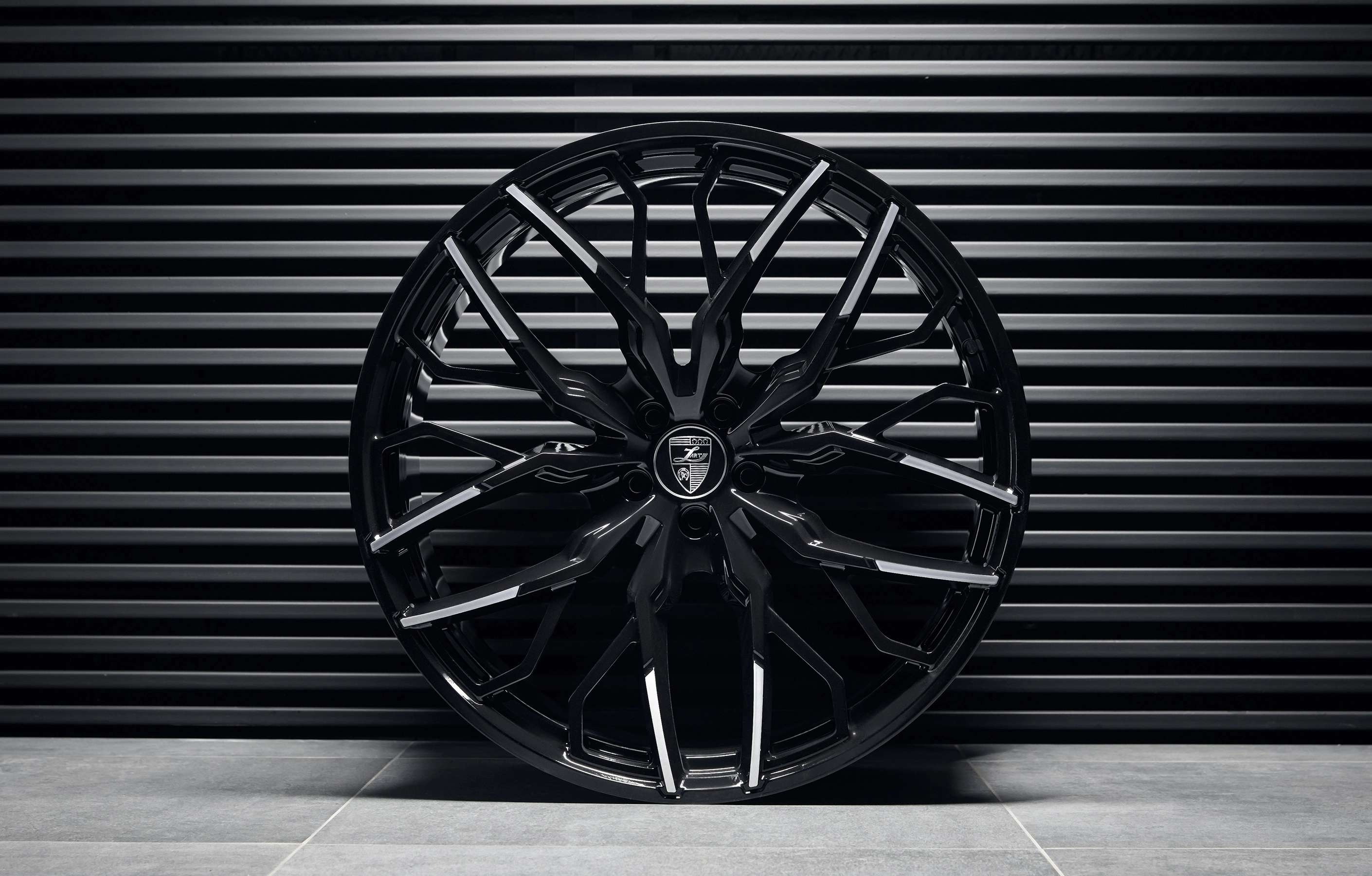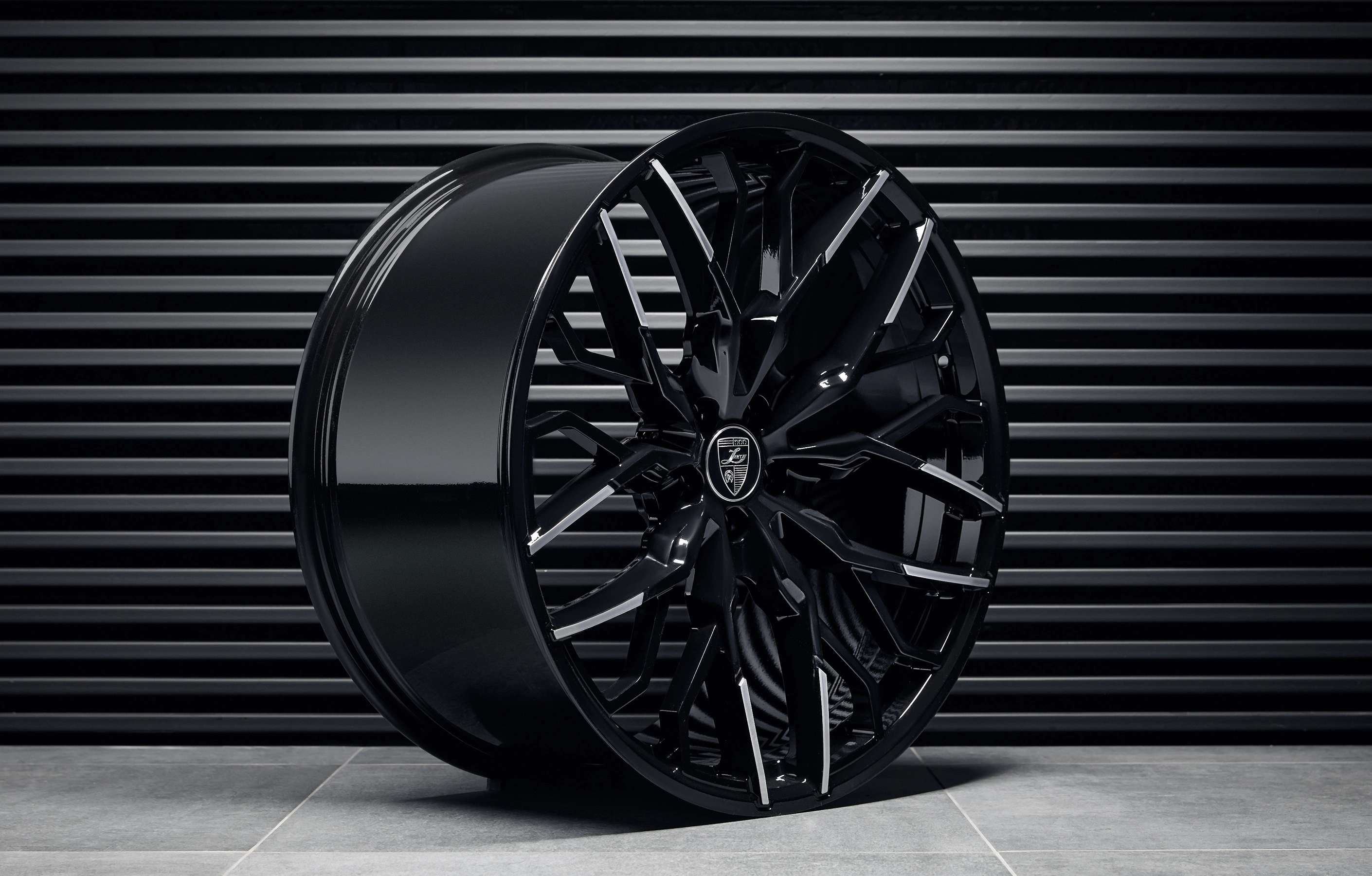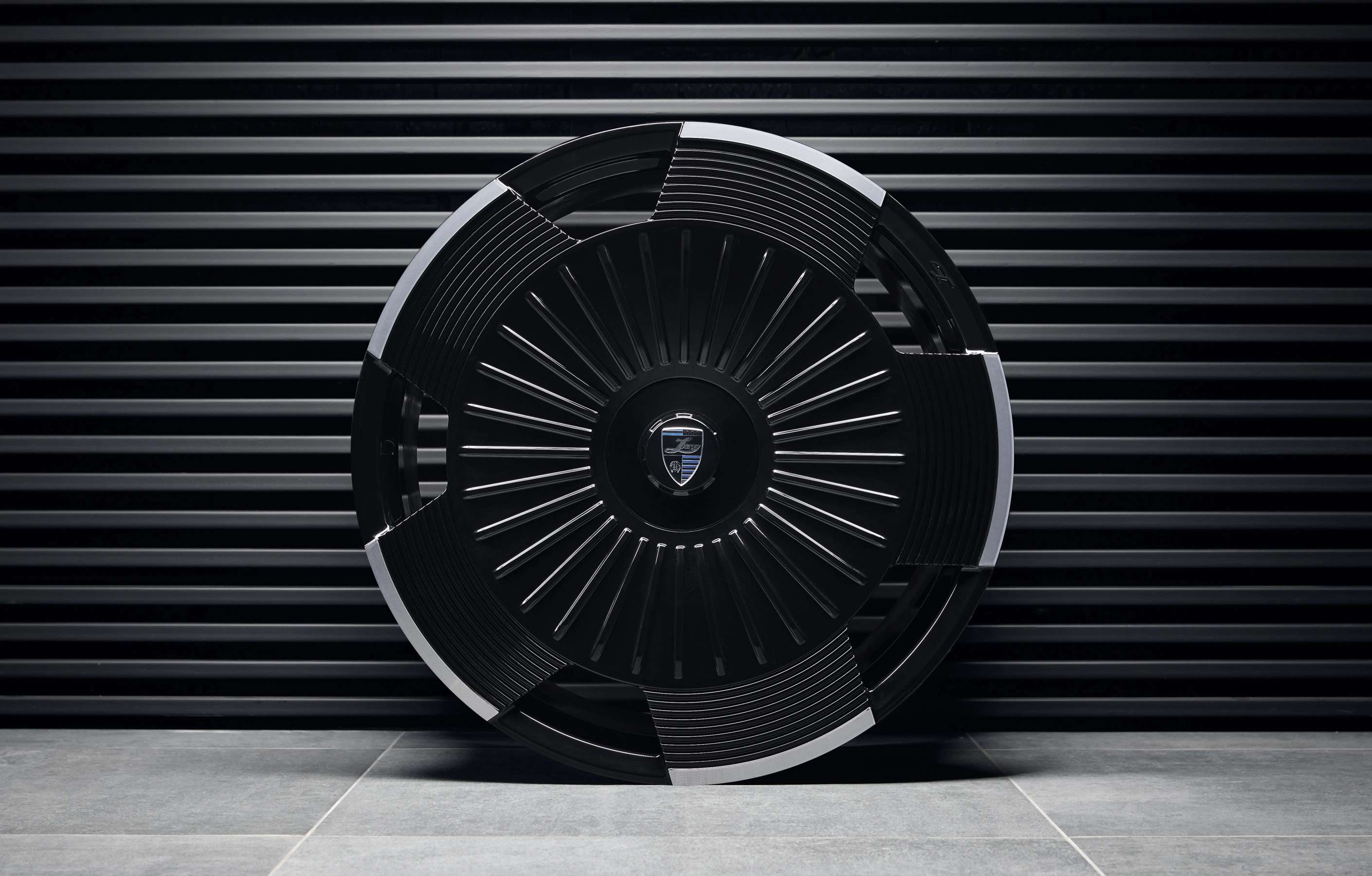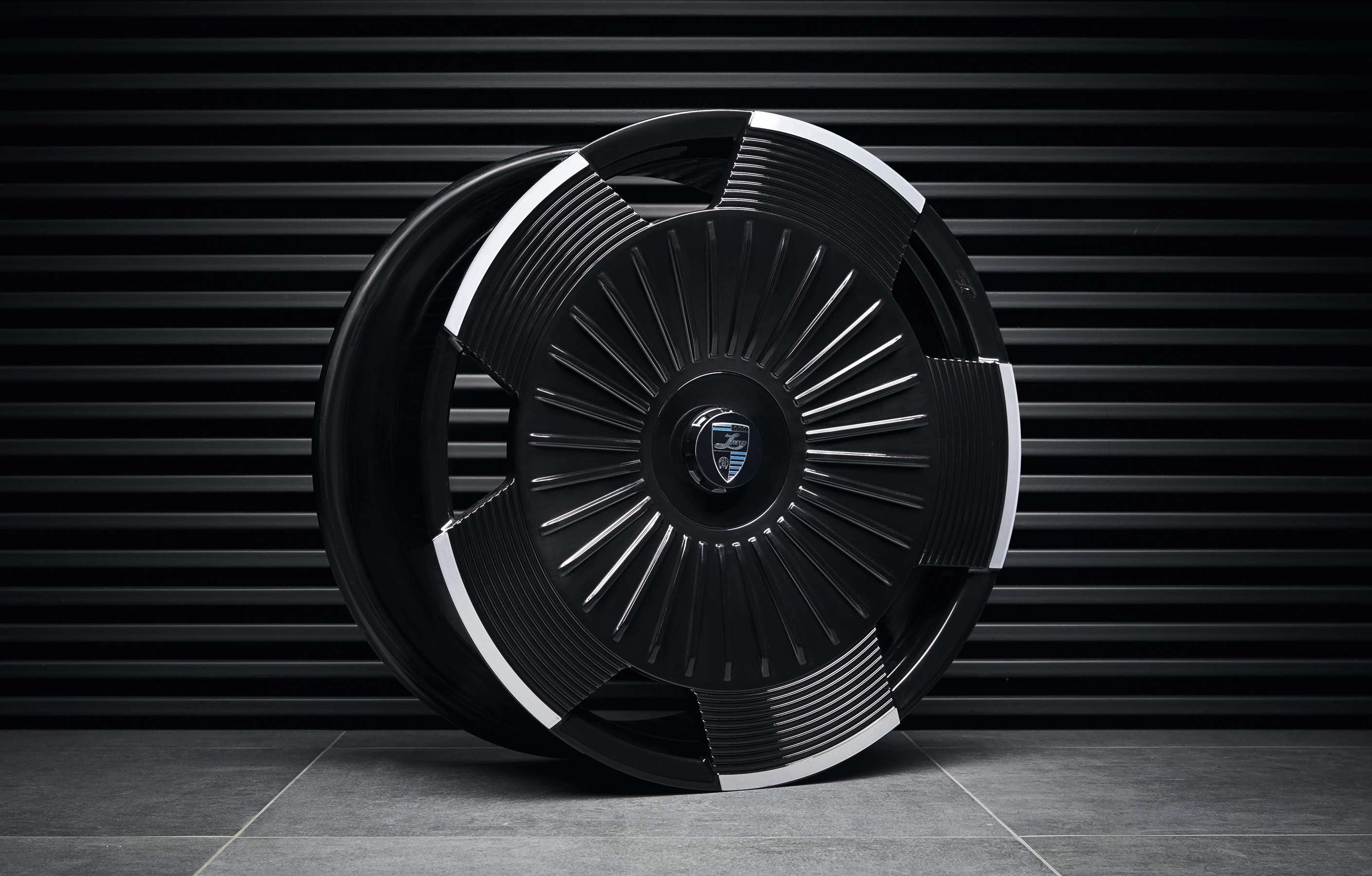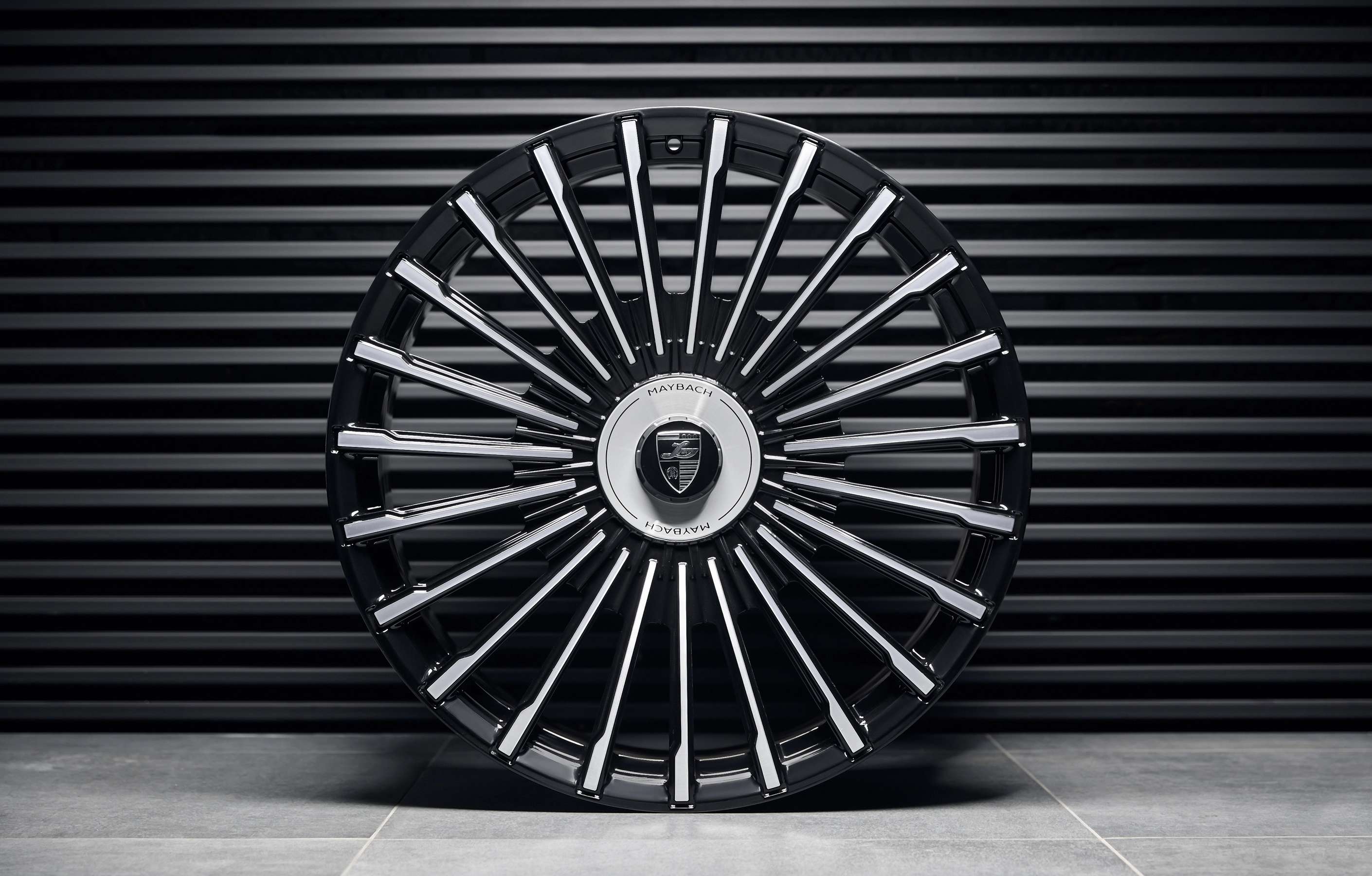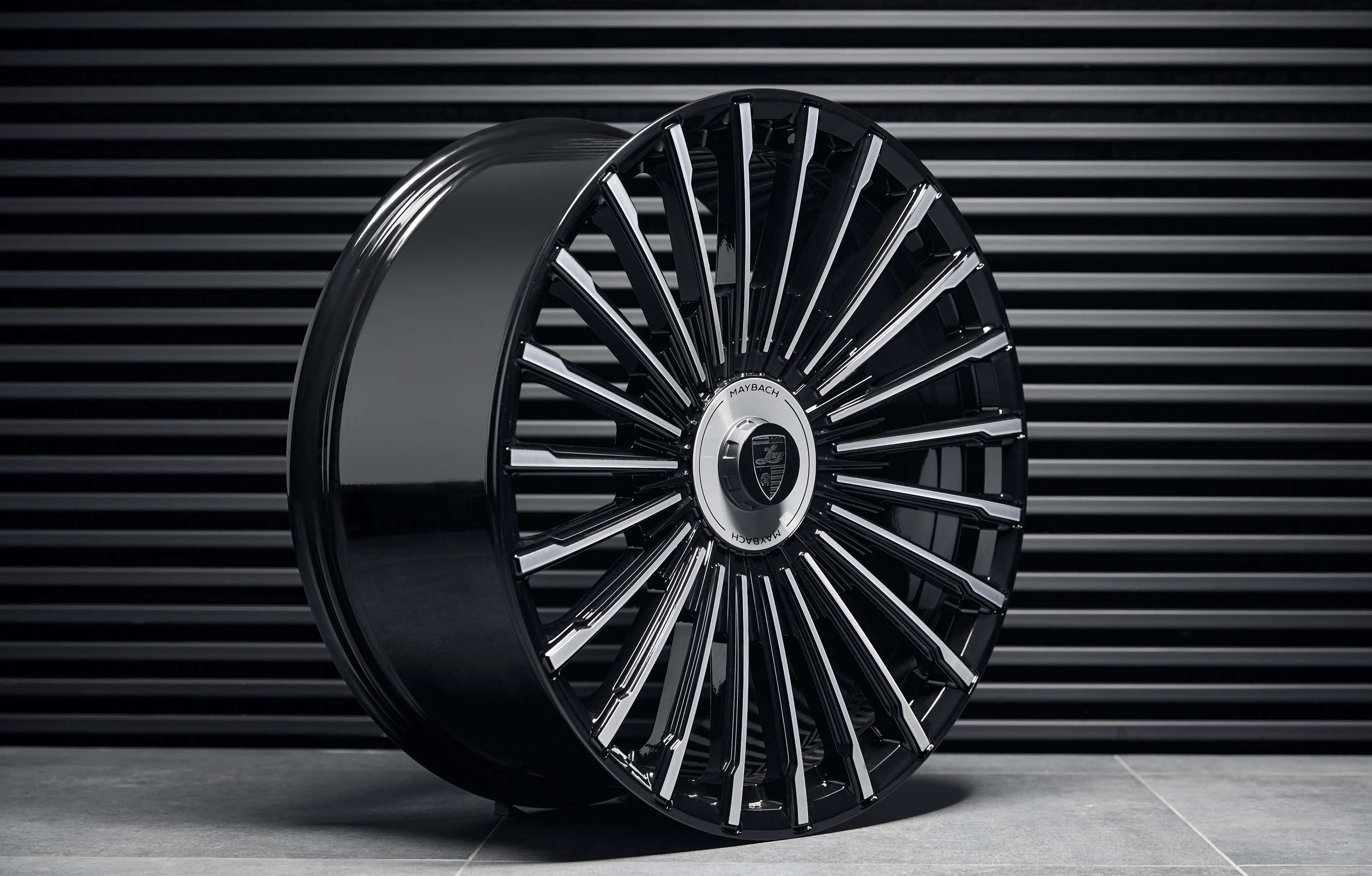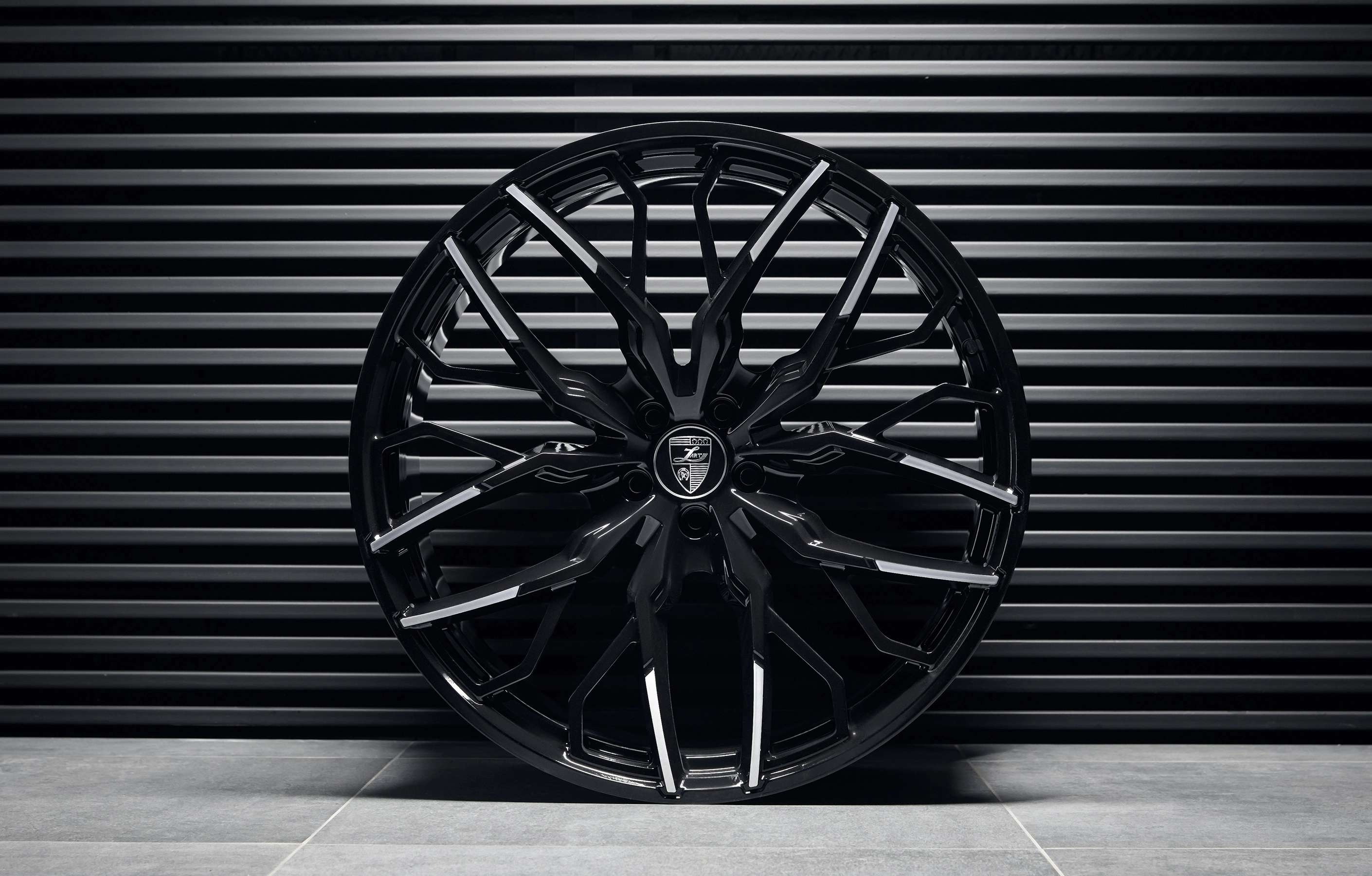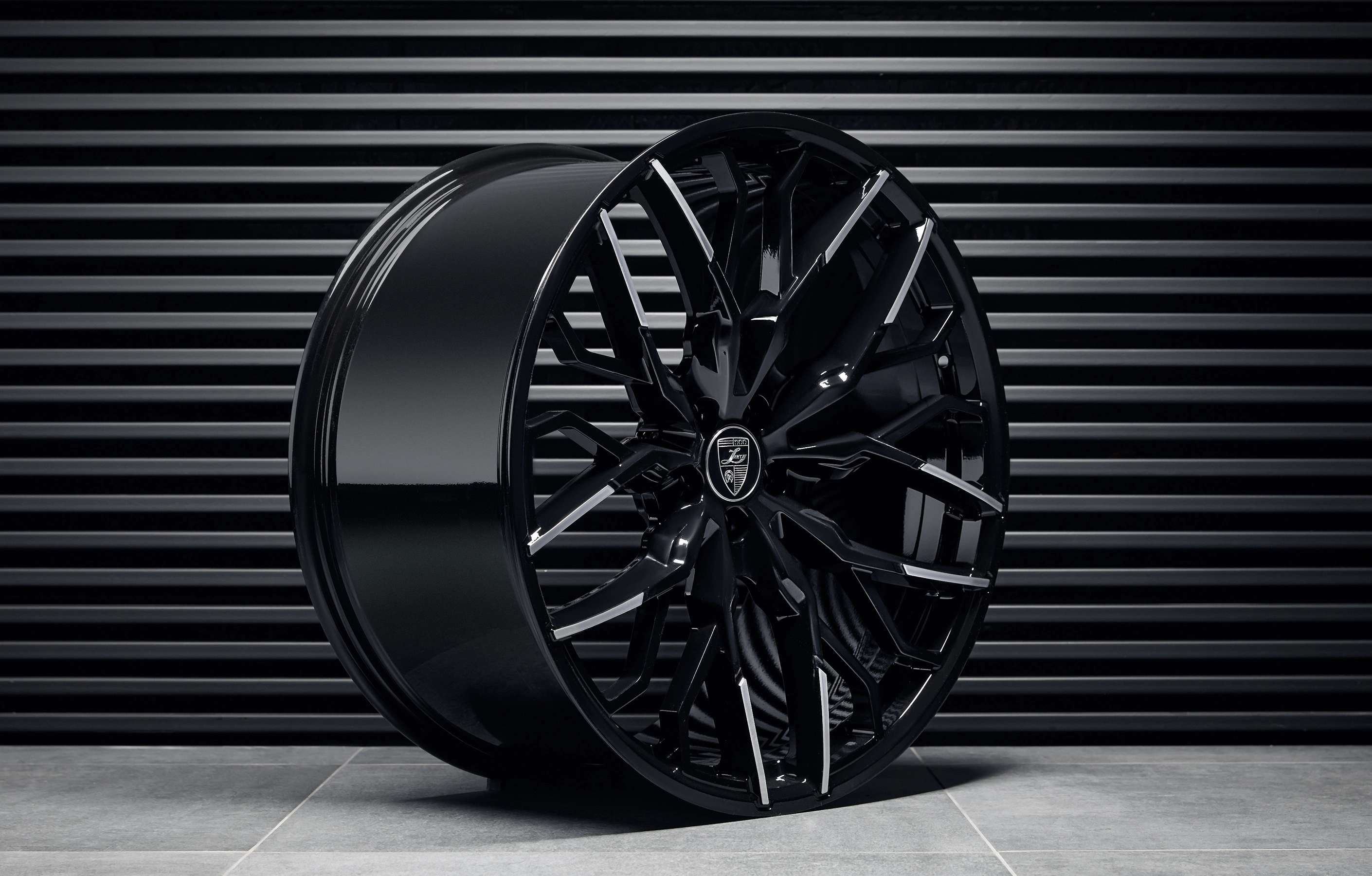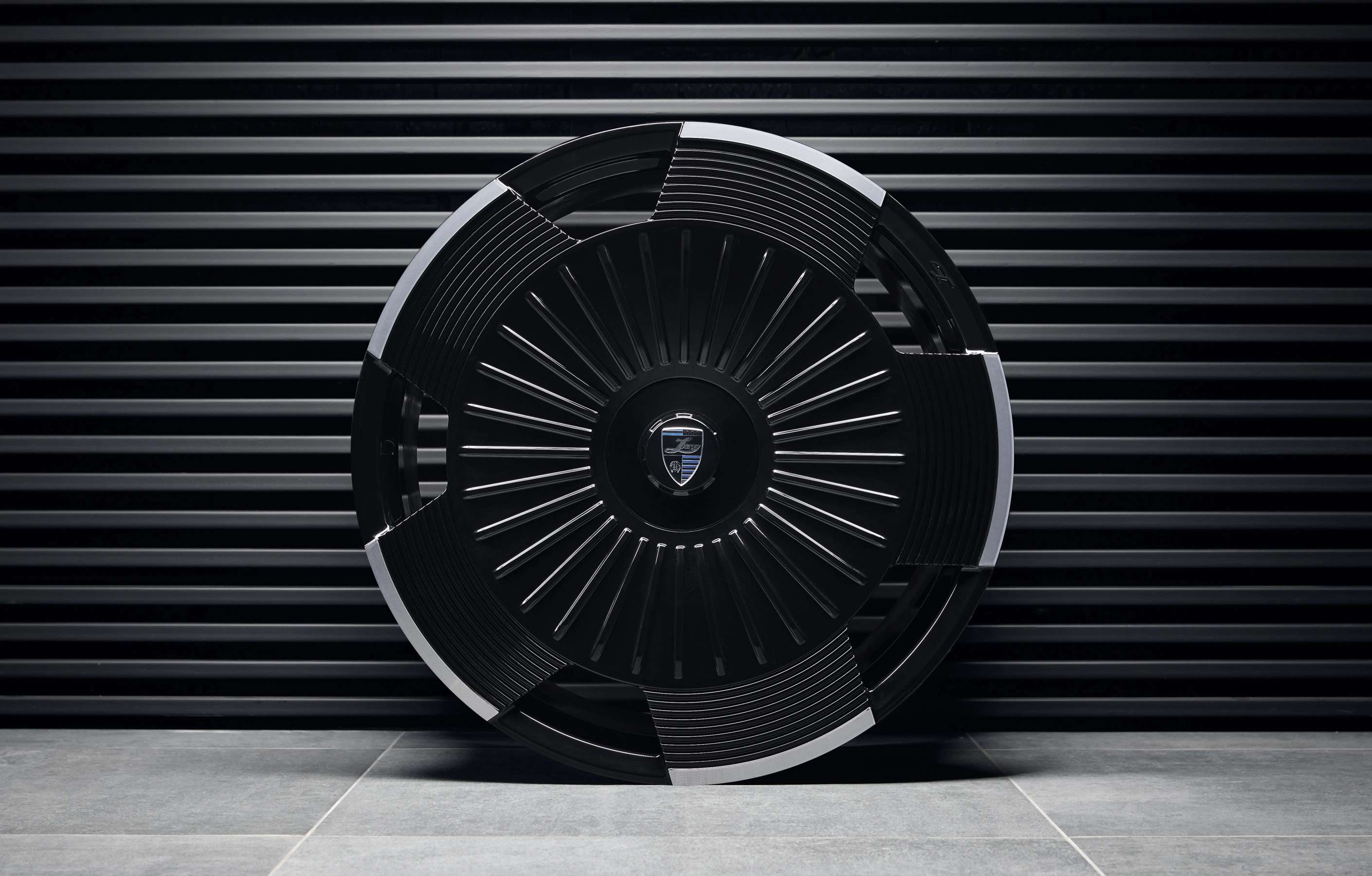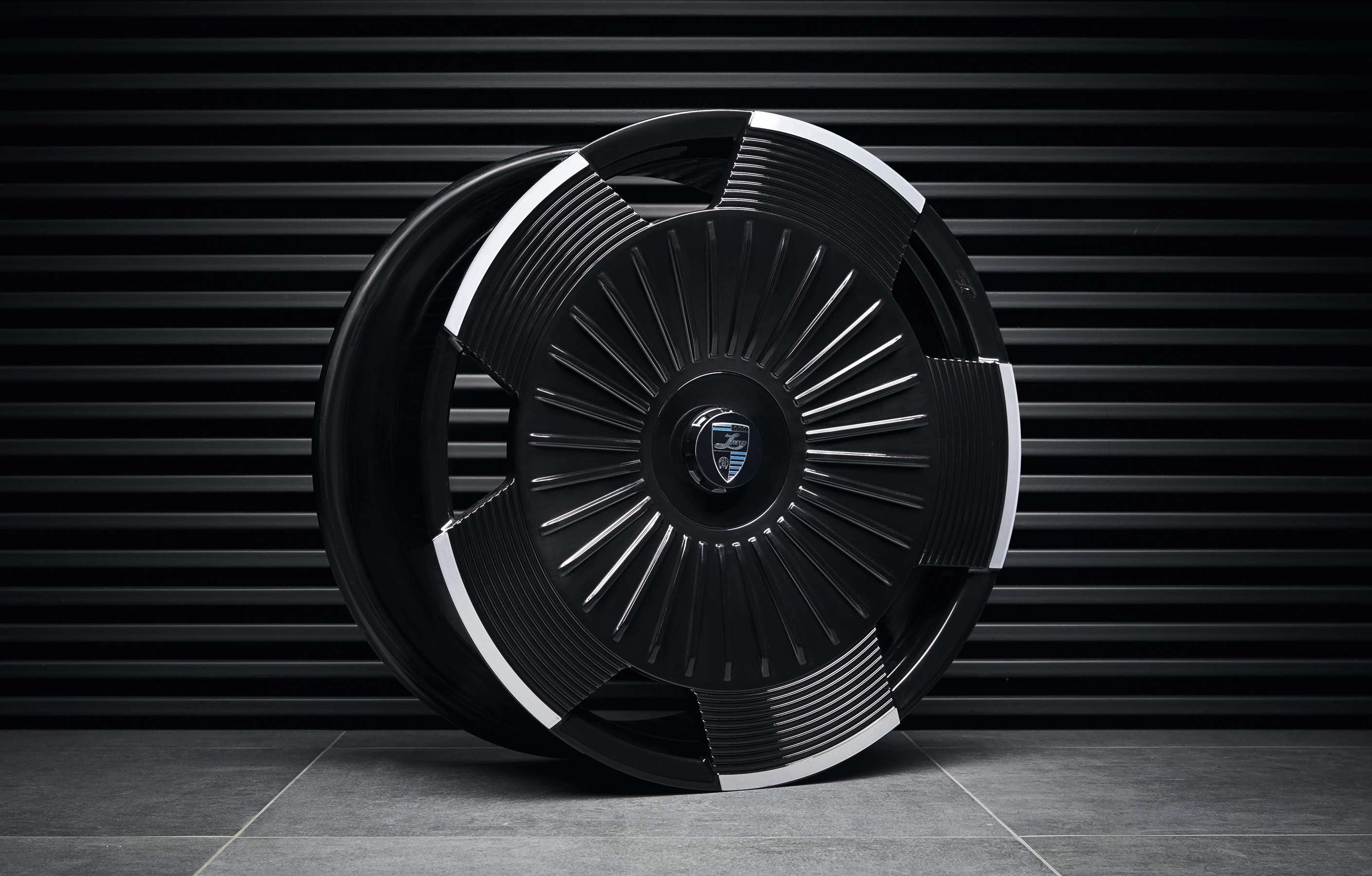 Wheels
Custom forged rims 24 inch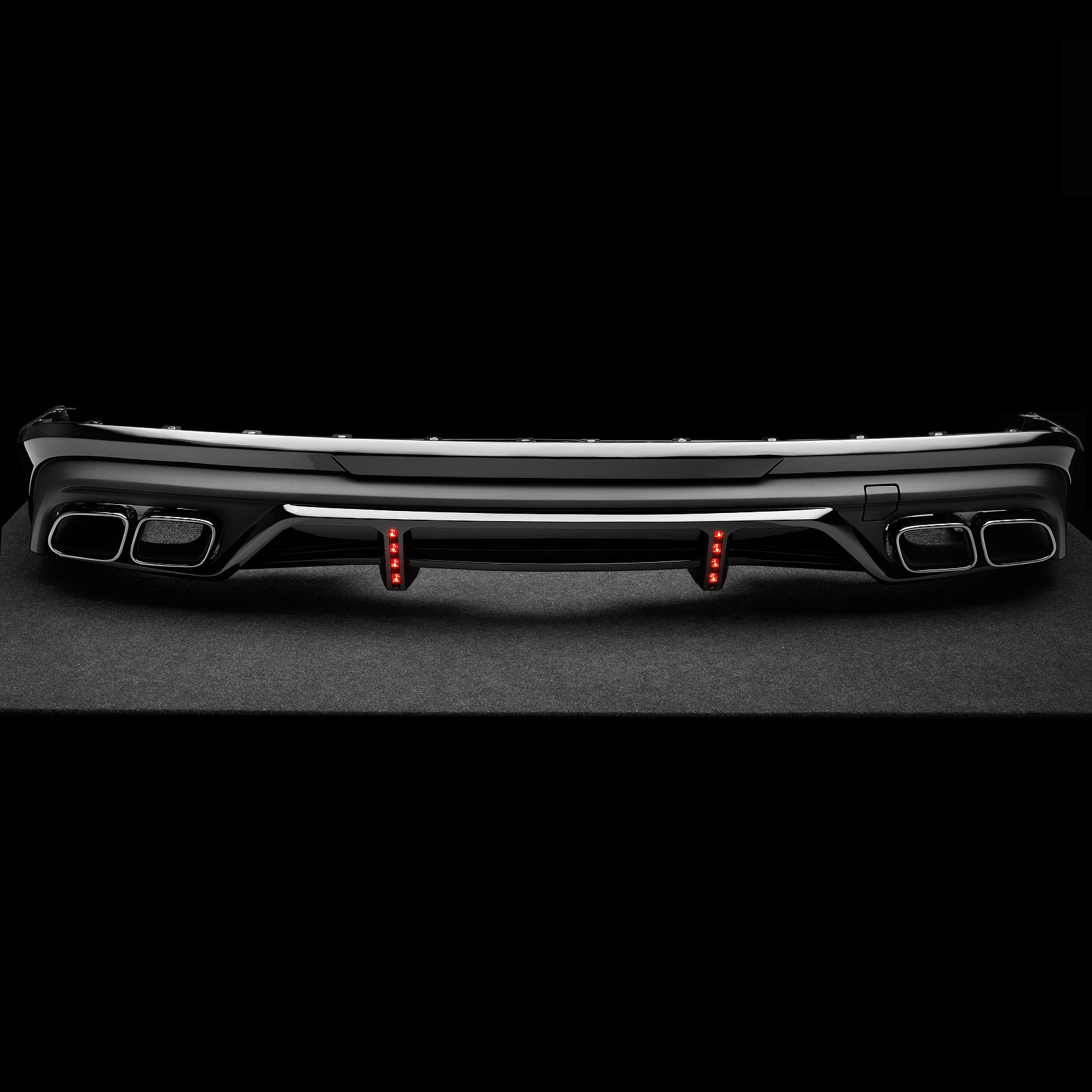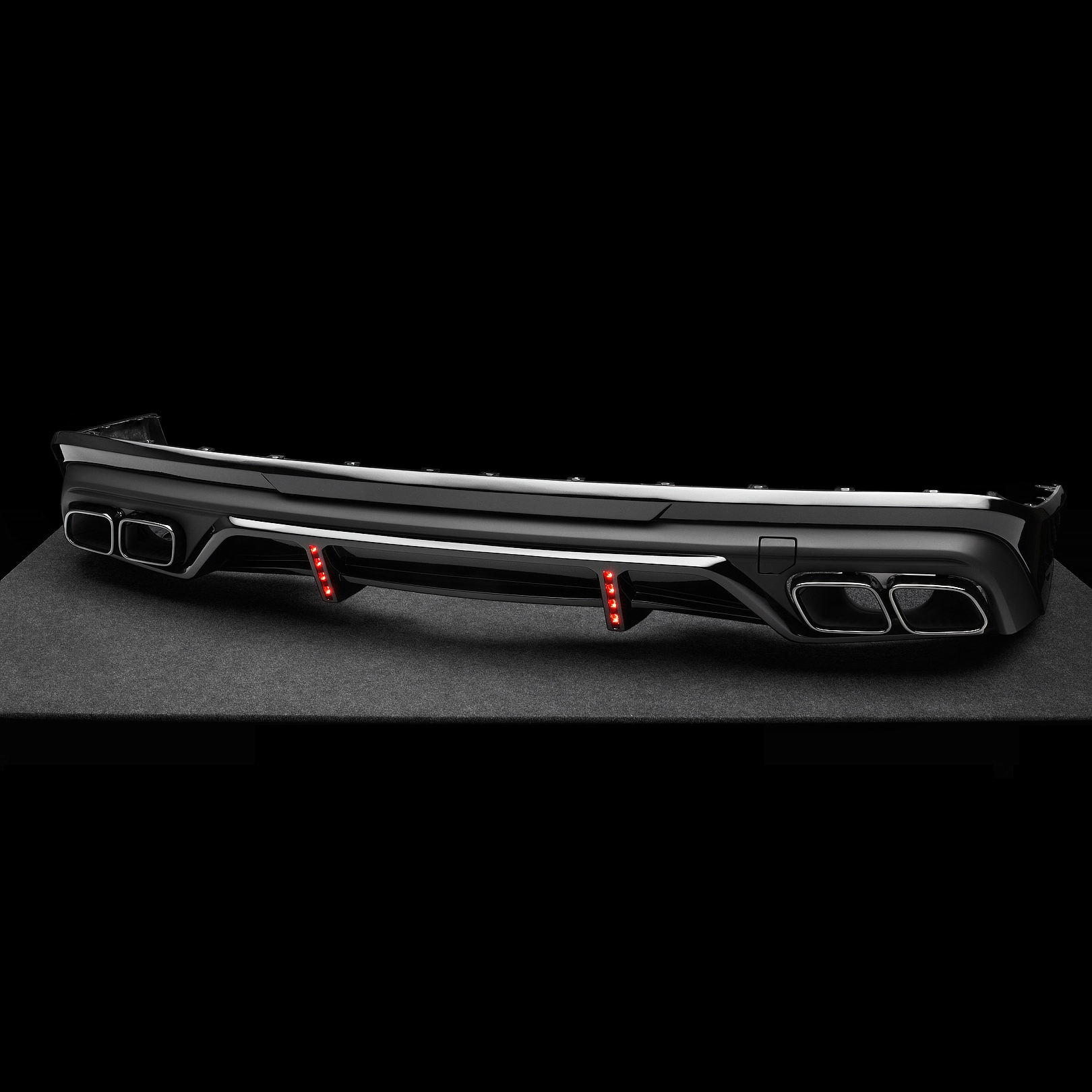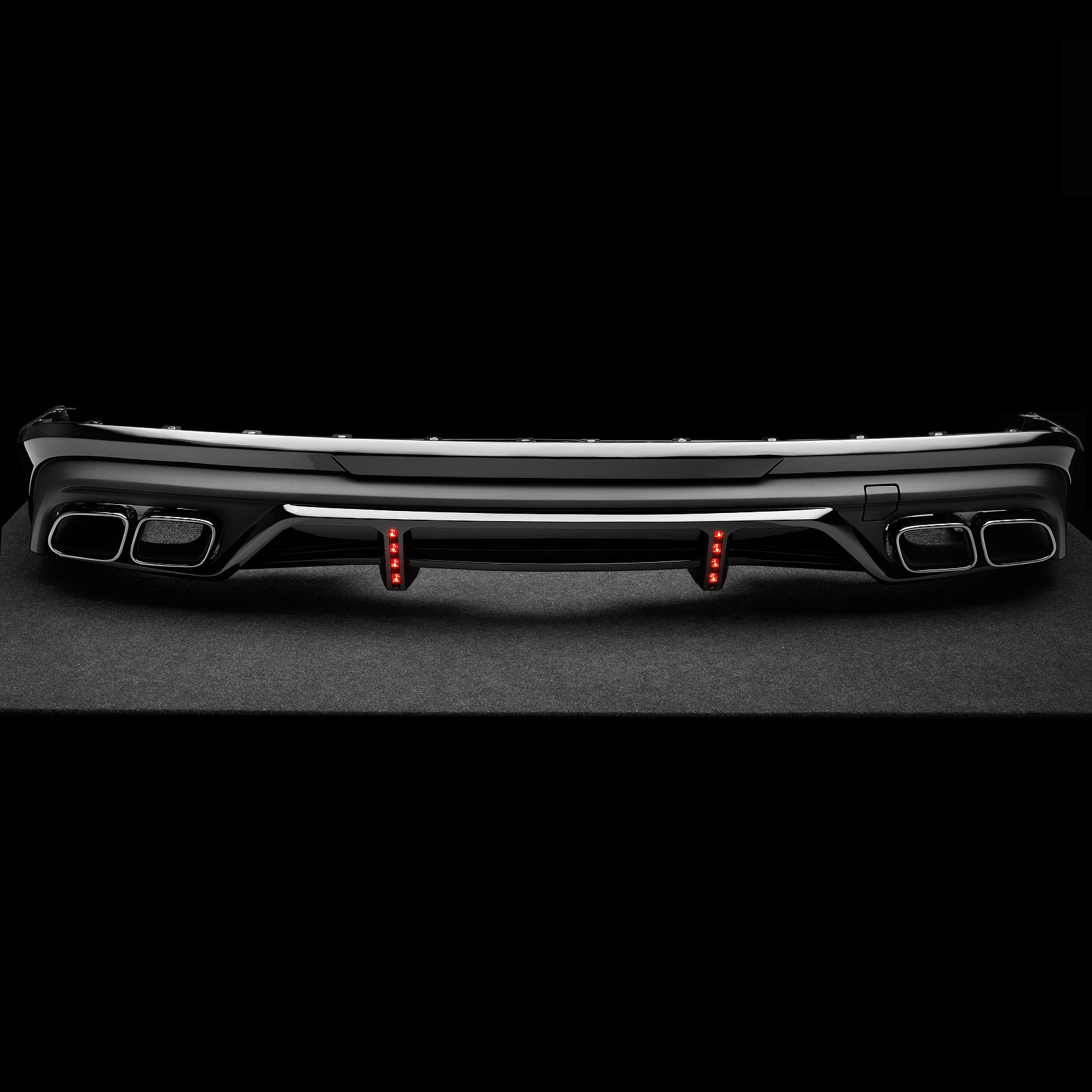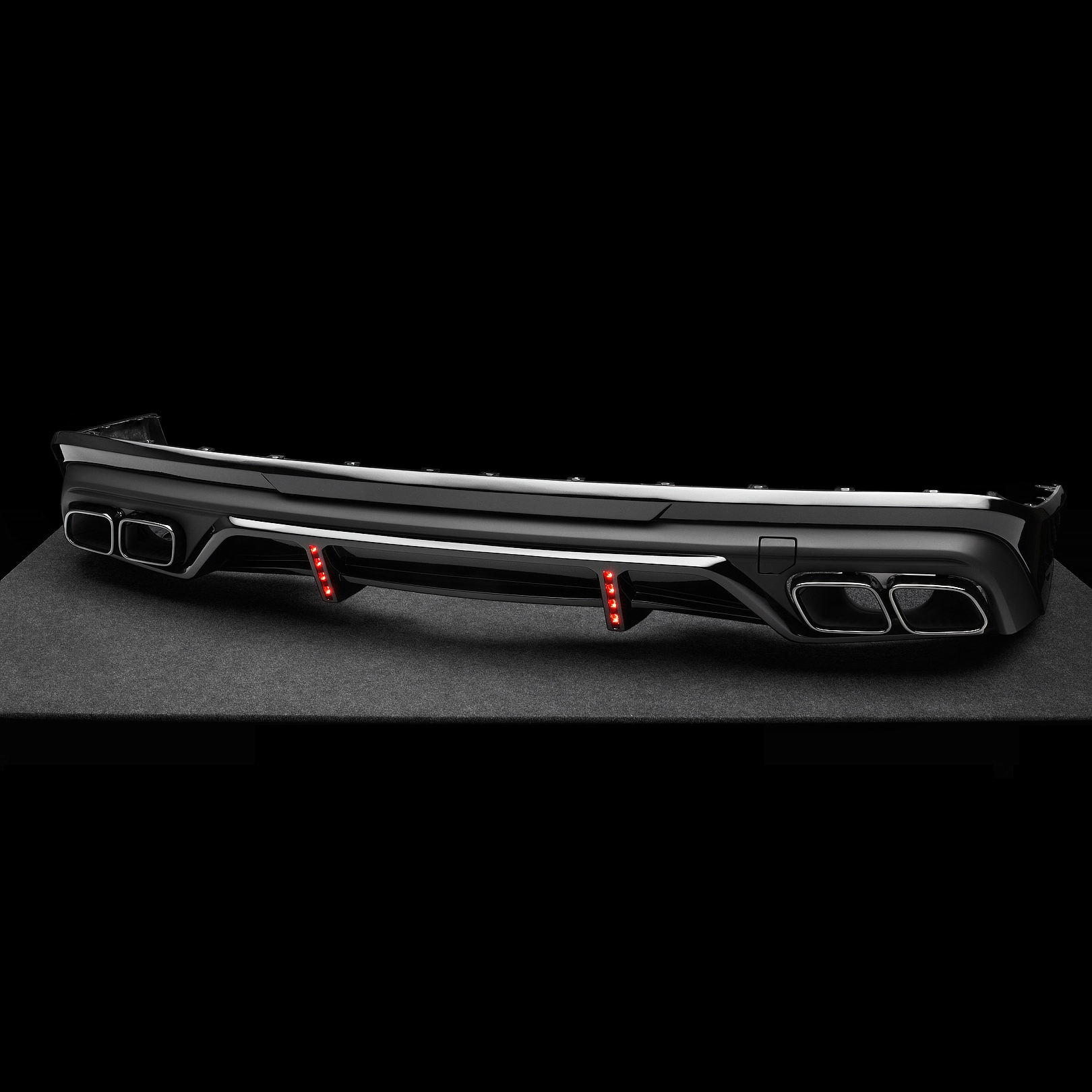 Rear bumper diffuser
Powerfull rear bumper overlay Charisma for Mercedes Maybach GLS 600 X167 2019 - 2023
(GLS-LR1-002.01.C/63)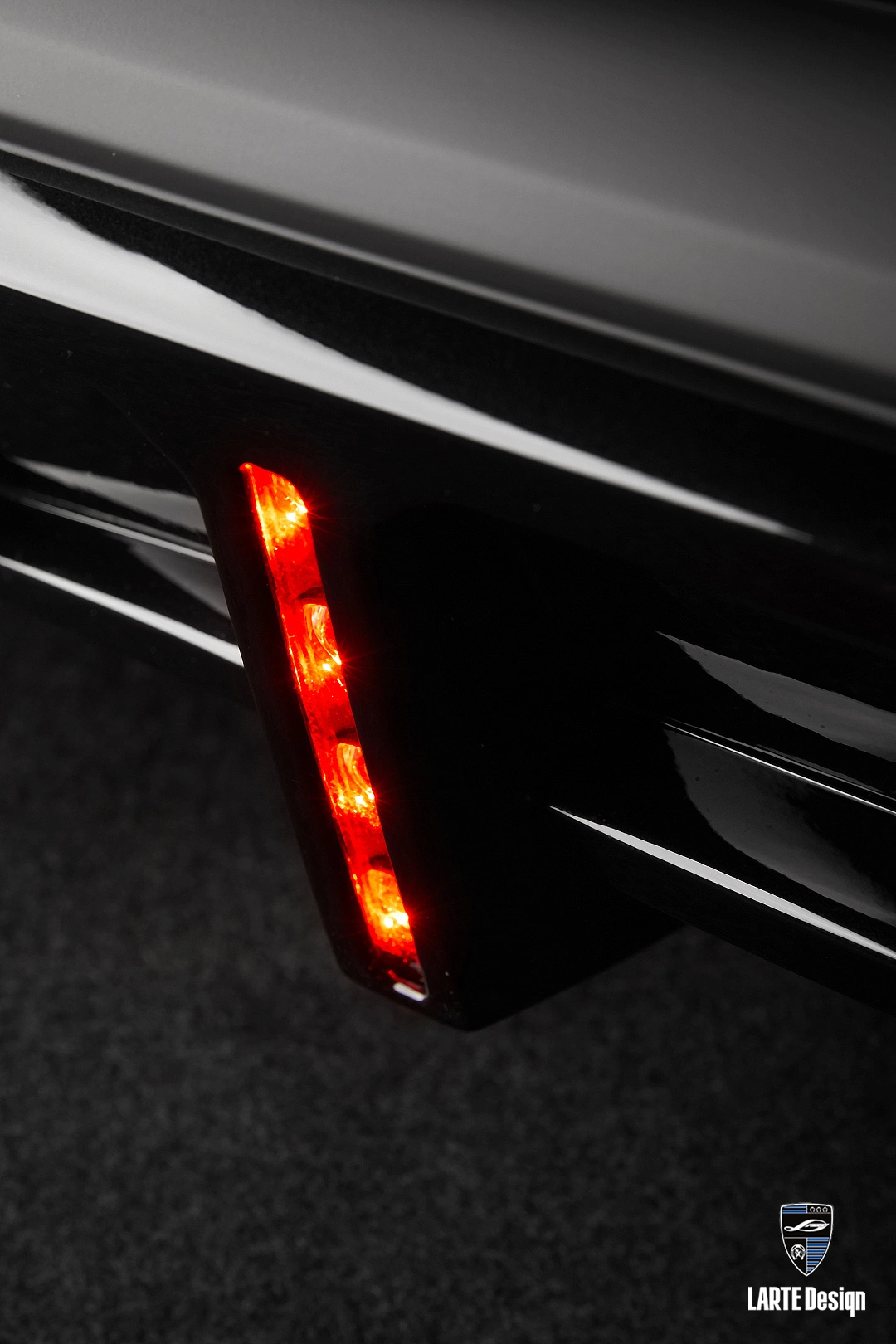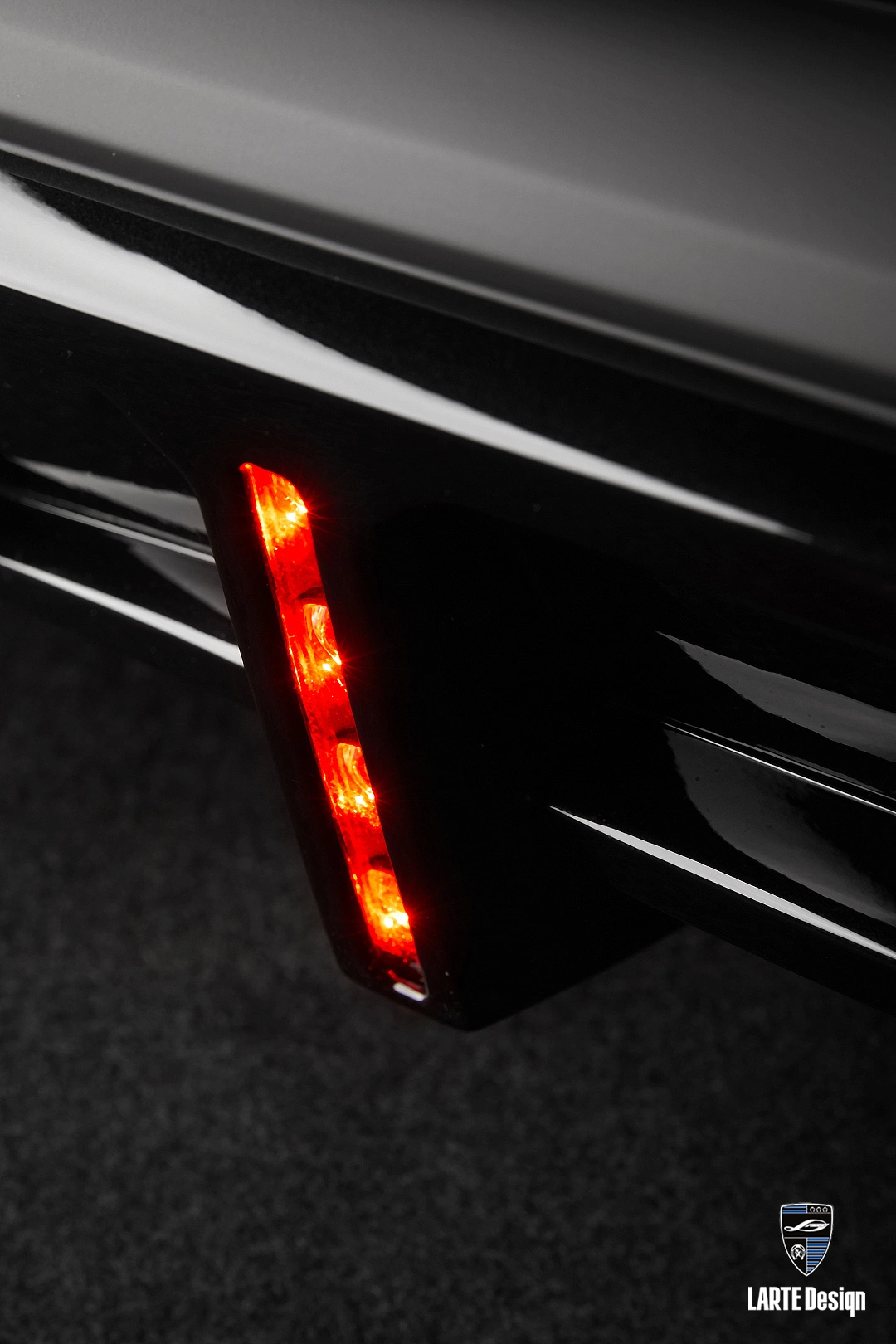 Brake light (2 pcs.)
Additional double brake lights for Mercedes Maybach GLS 600 X167 2019 - 2023
(3572)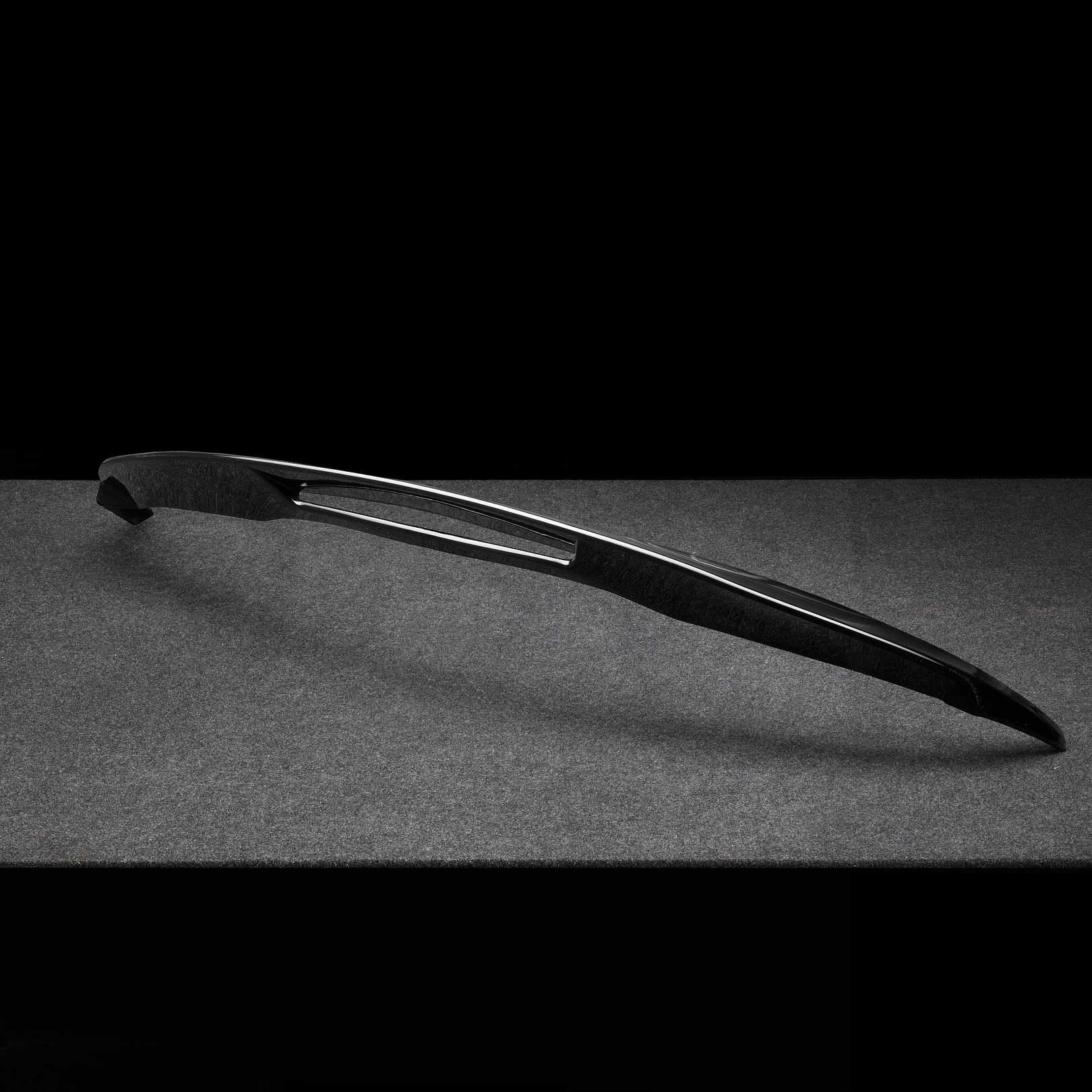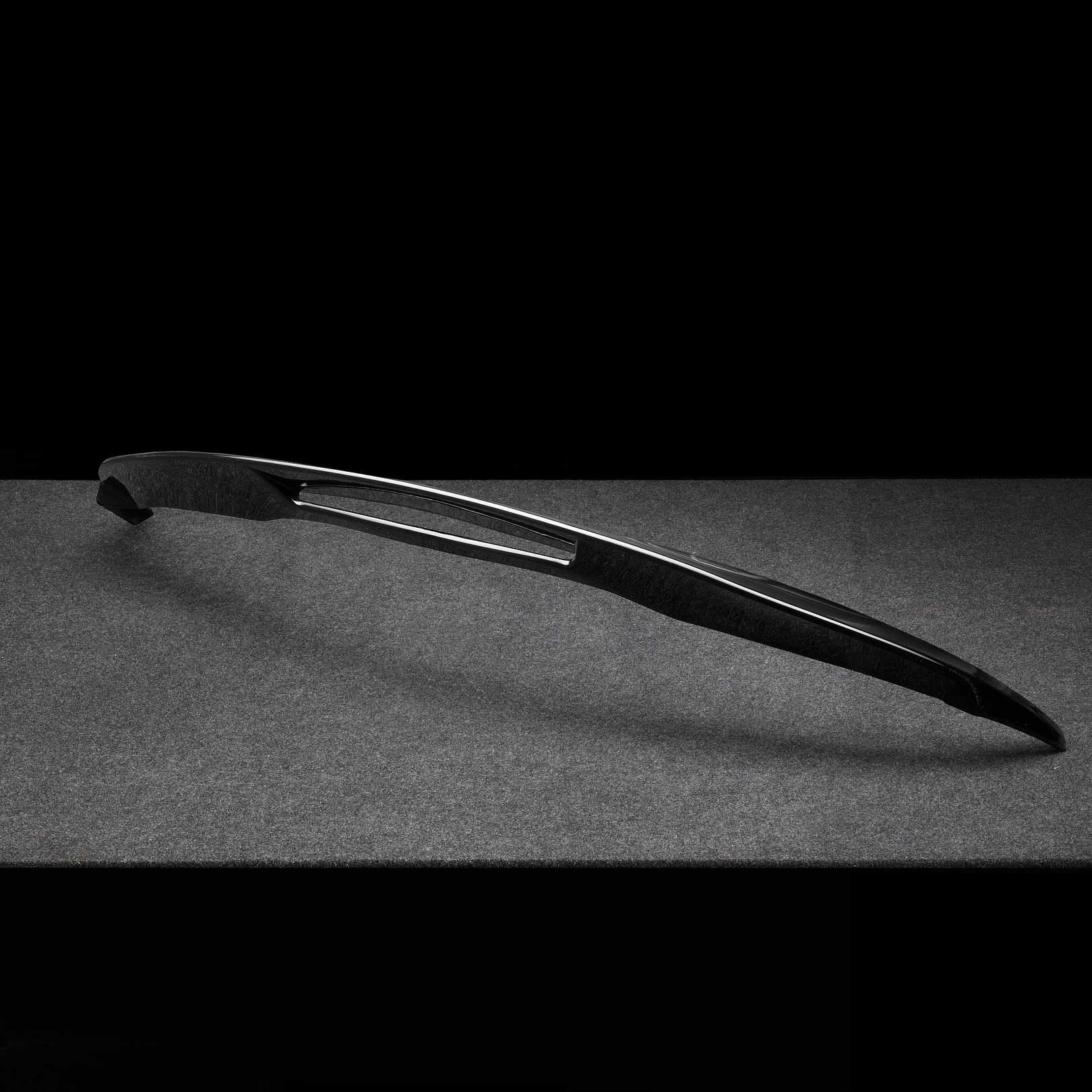 Roof spoiler
Sports roof spoiler Charisma for Mercedes Maybach GLS 600 X167 2019 - 2023
(GLS-LR2-005.00.C)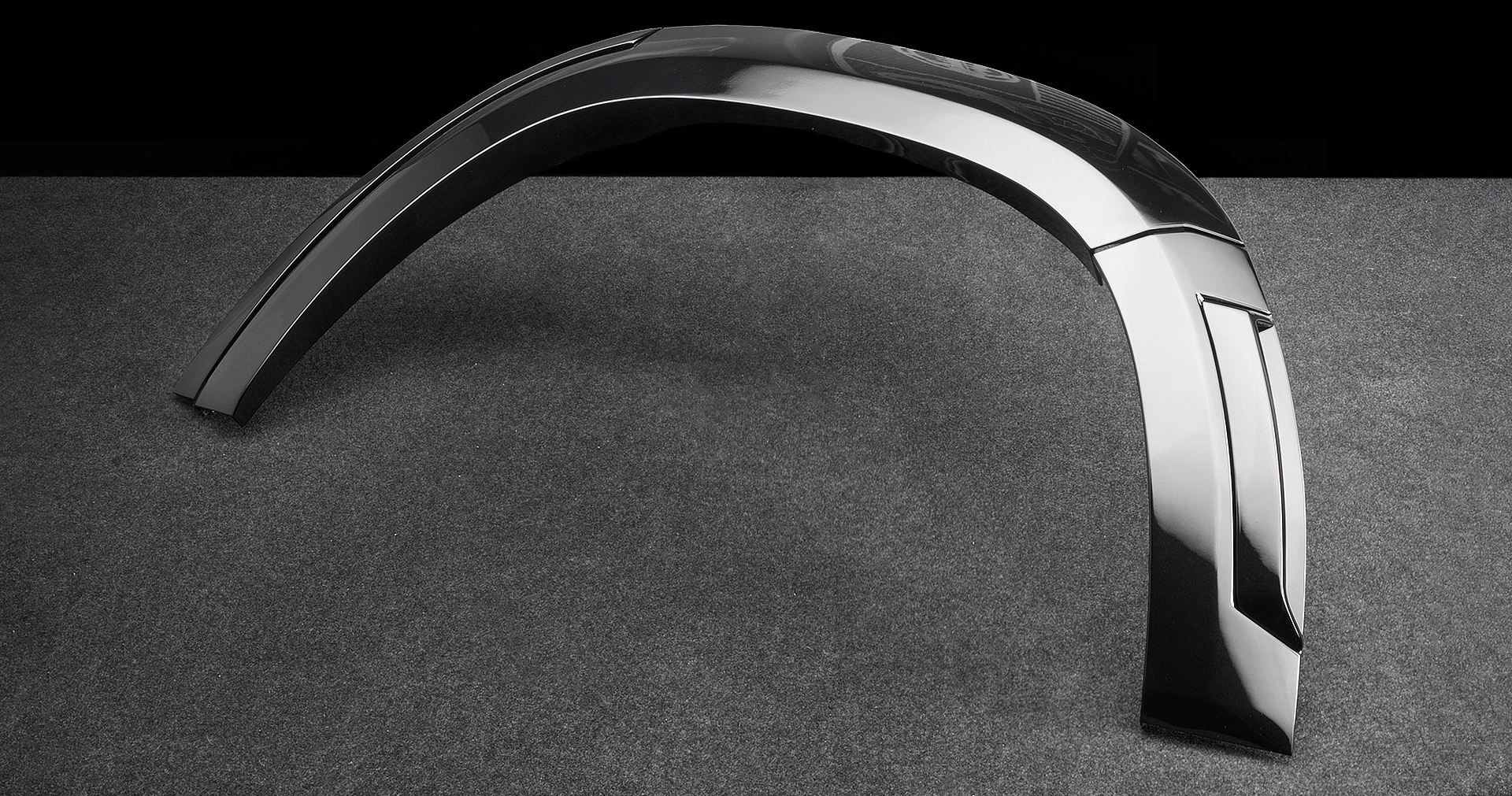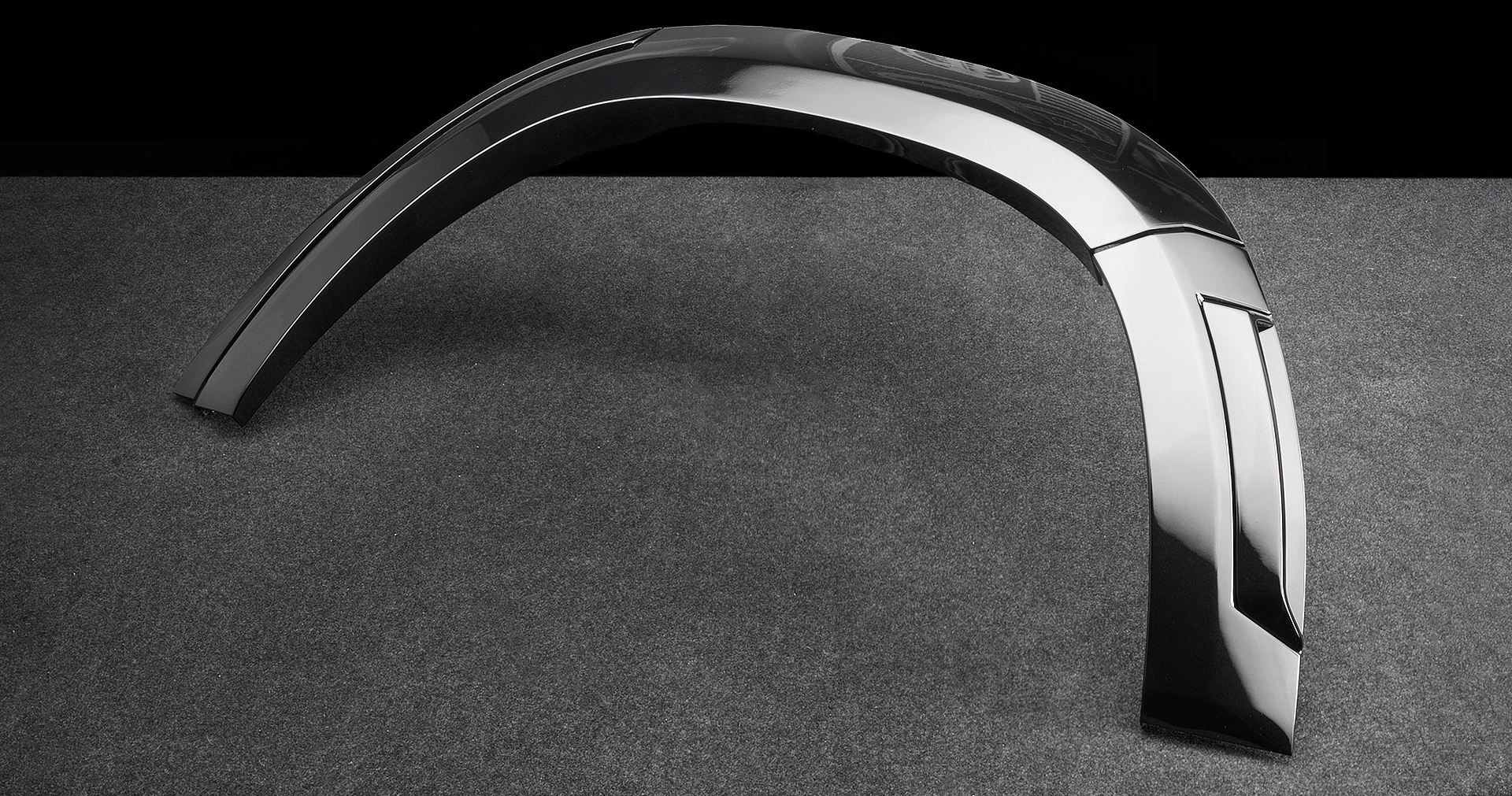 Fender arches rear
Rear arch extensions Charisma for Mercedes Maybach GLS 600 X167 2019 - 2023
(GLS-LR-006.01/02)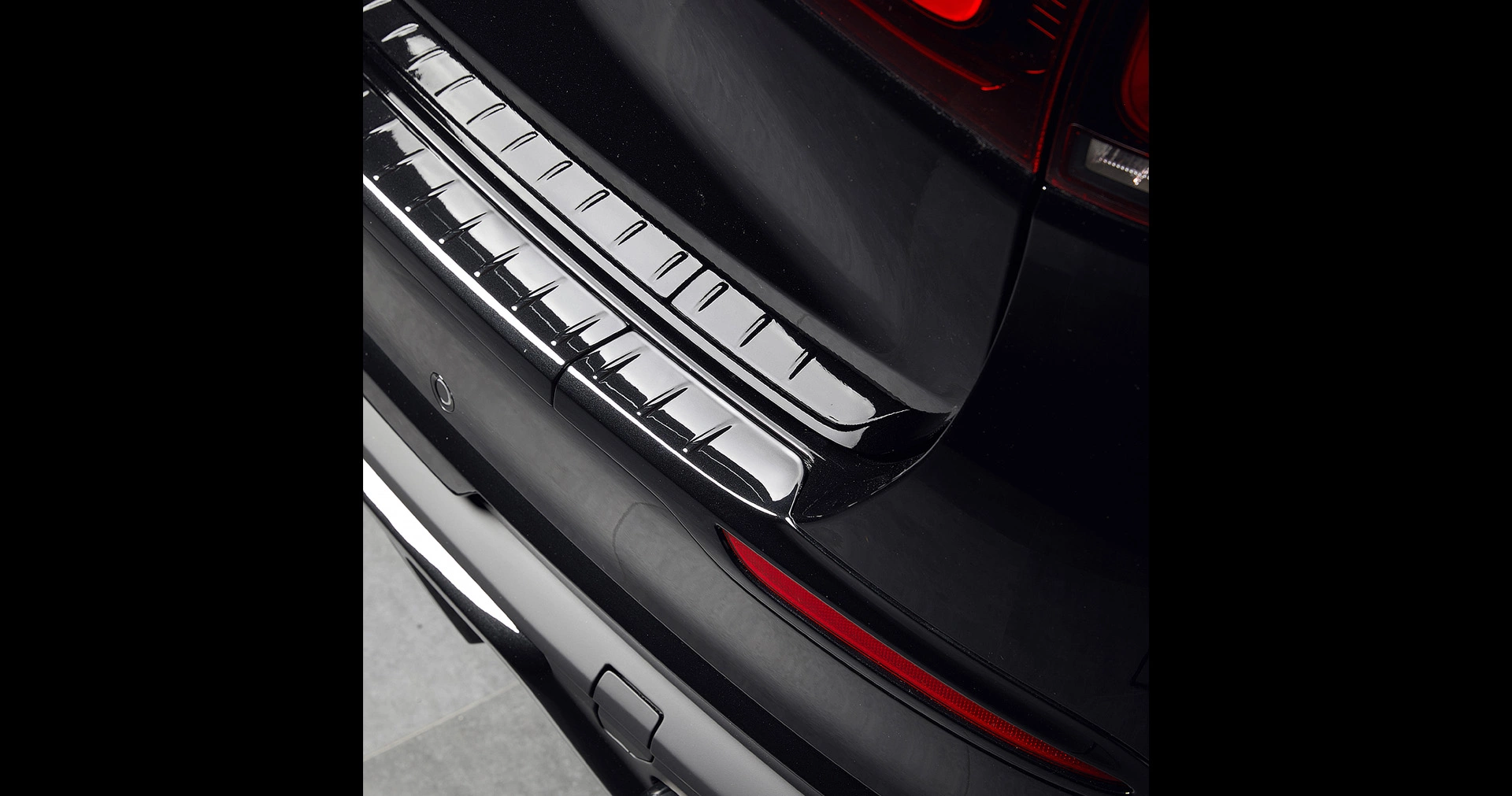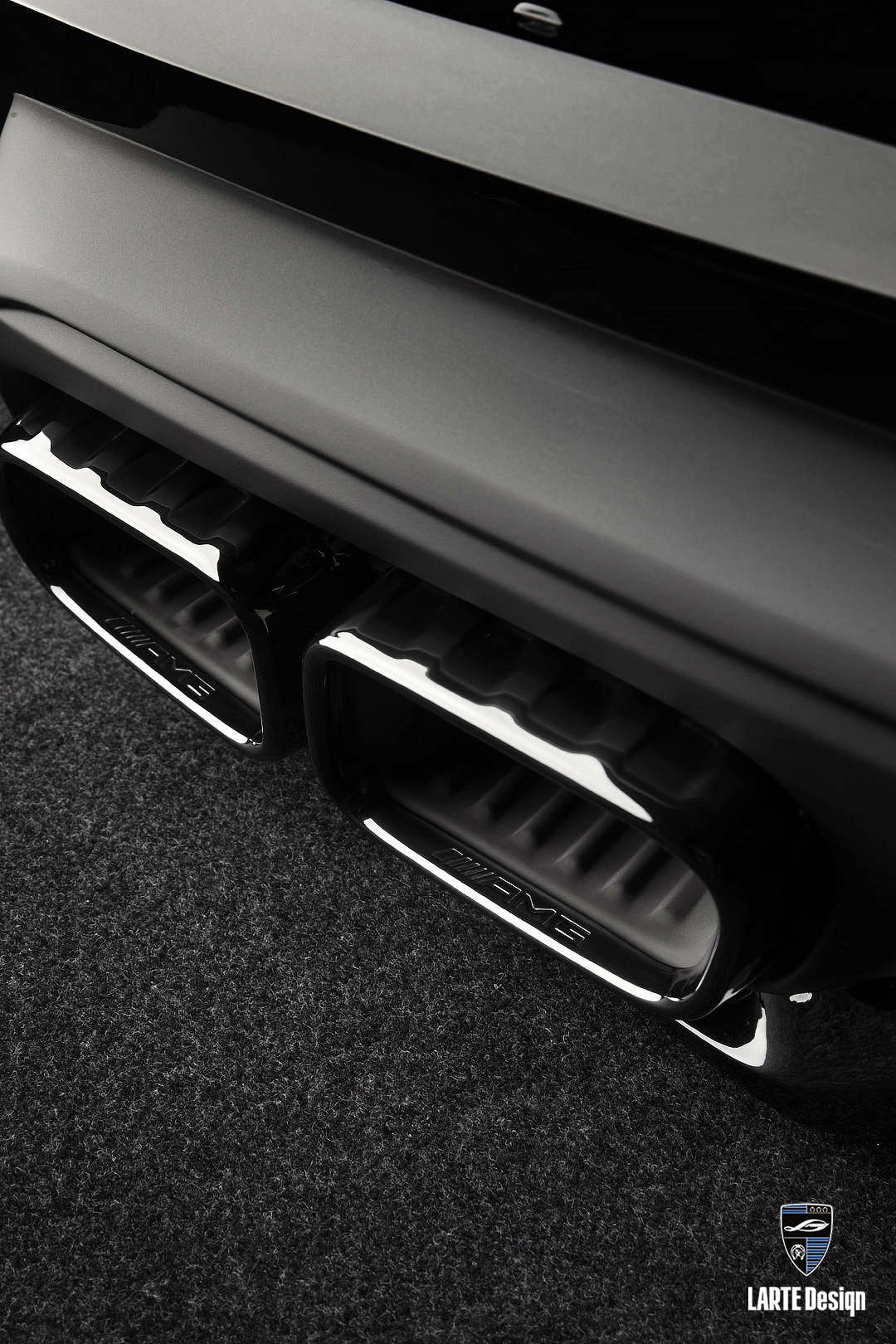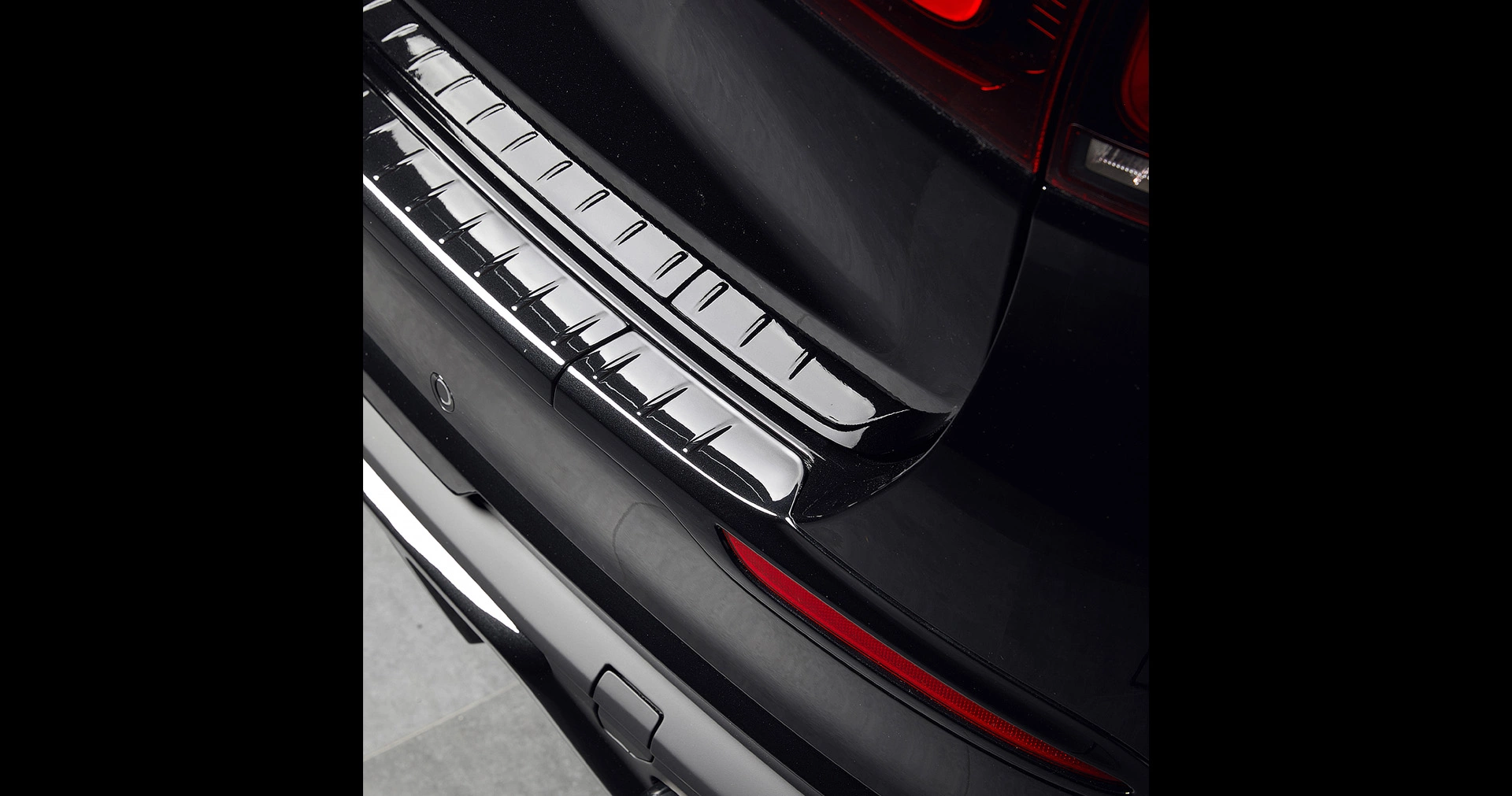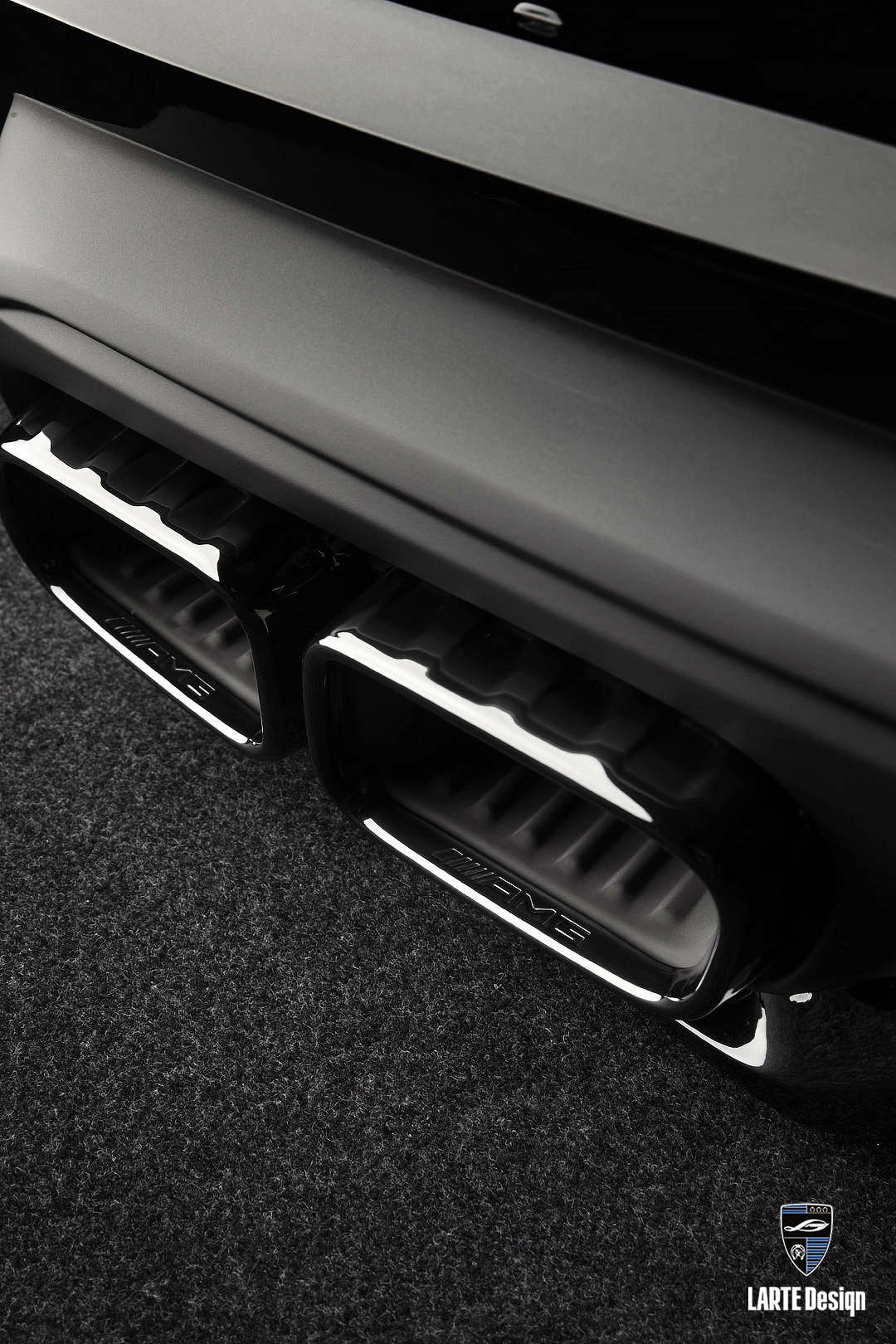 Rear bumper overlay
Antichrome trunk overlay for Mercedes Maybach GLS 600 X167 2019 - 2023
(GLS-LR2-002.00.C)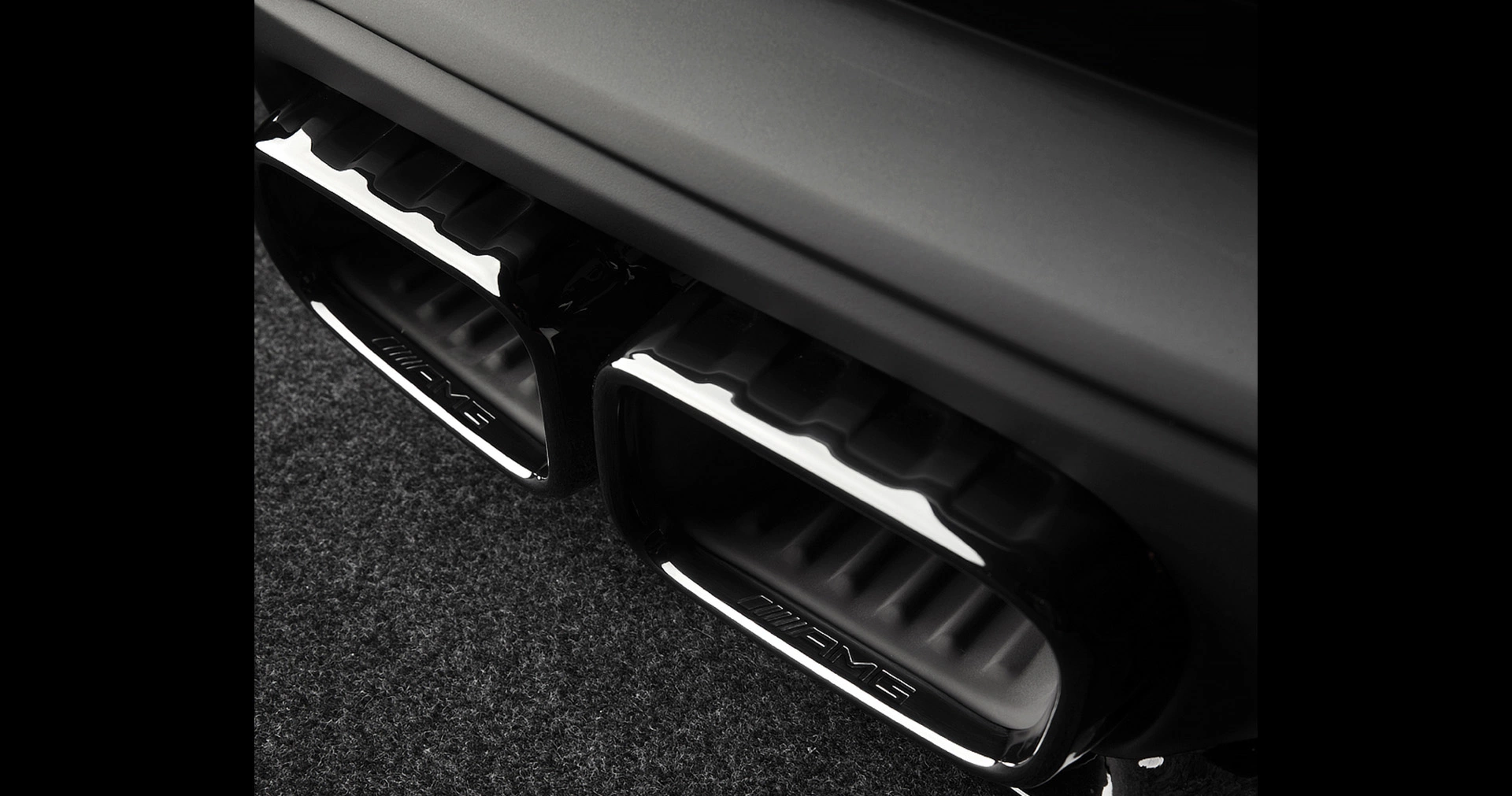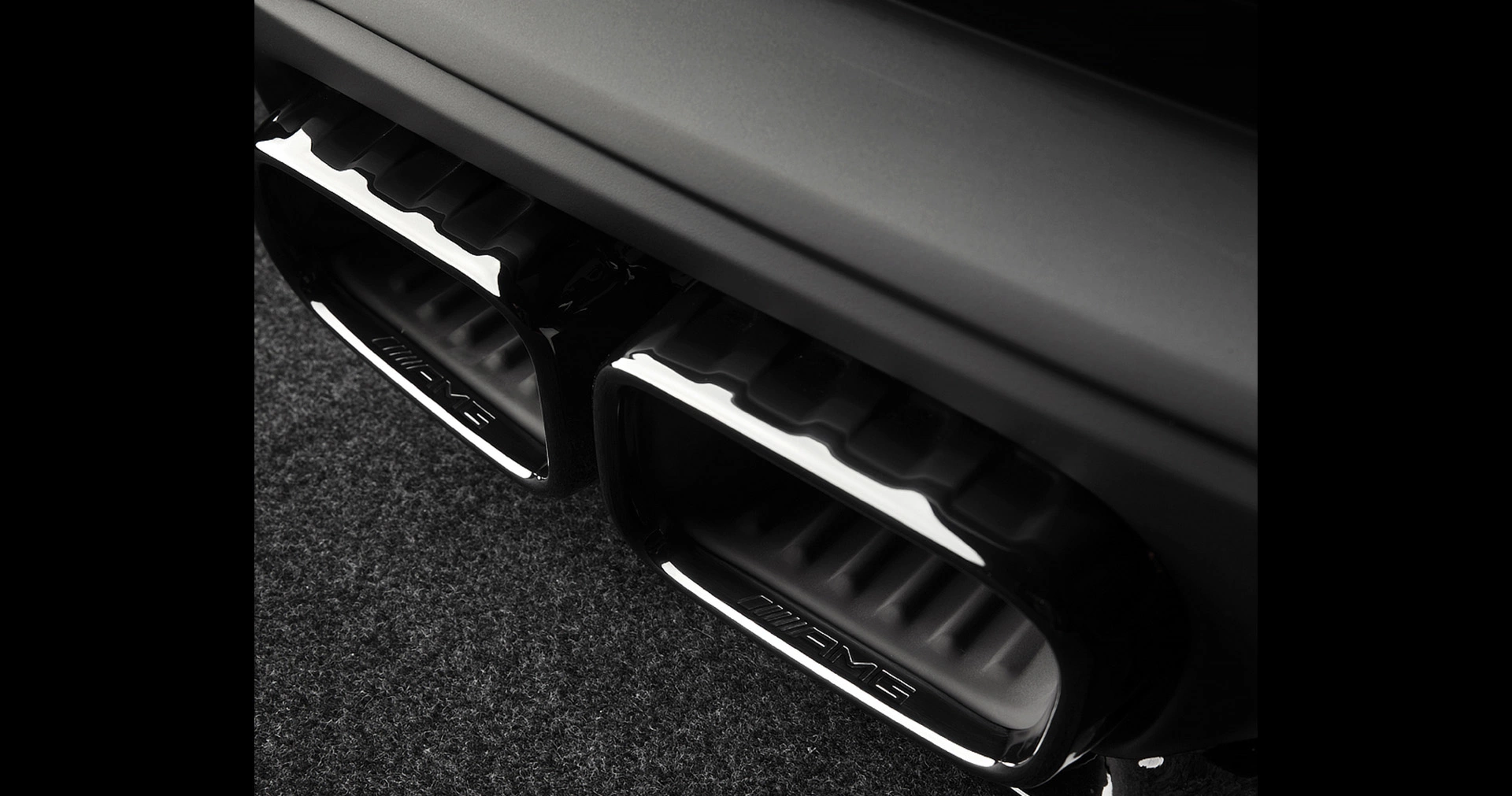 Tailpipe tips AMG 63
Original AMG 63 muffler tips for for Mercedes Maybach GLS 600 X167 2019 - 2023
1. Hood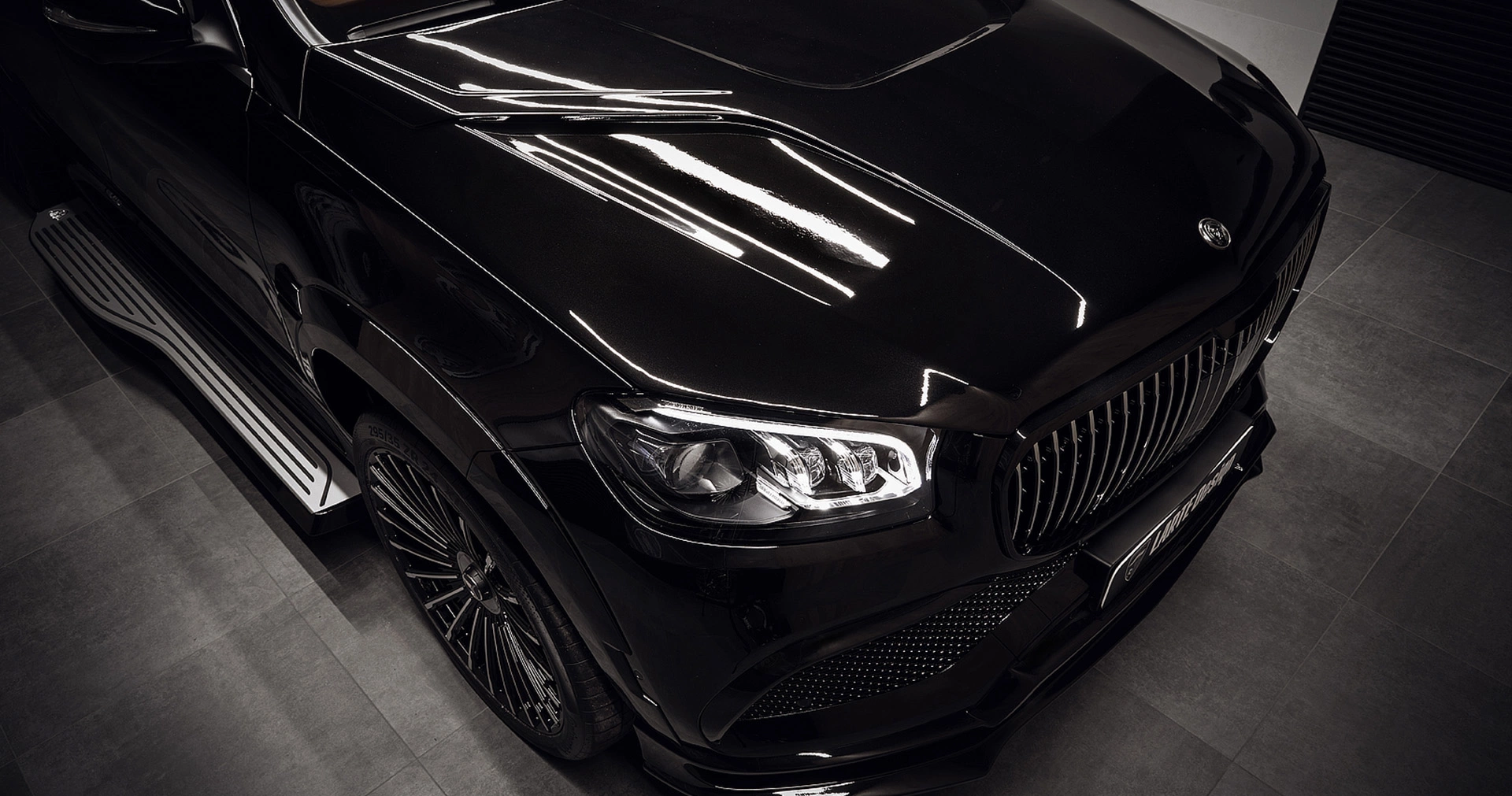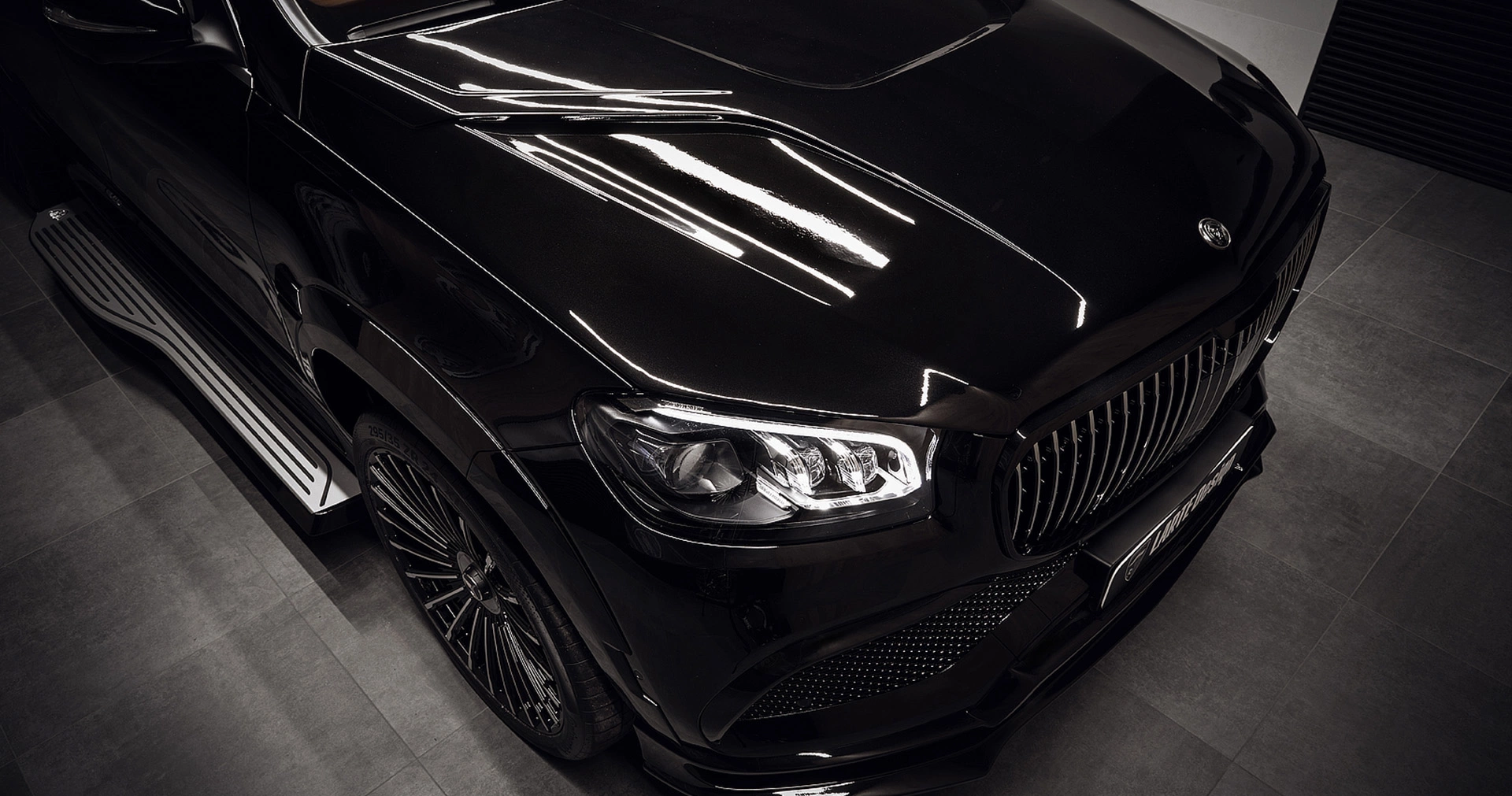 Hood
Exclusive bonnet Charisma for Mercedes Maybach GLS 600 X167 2019 - 2023
(GLS-LR-010.00C)
2. Grille trim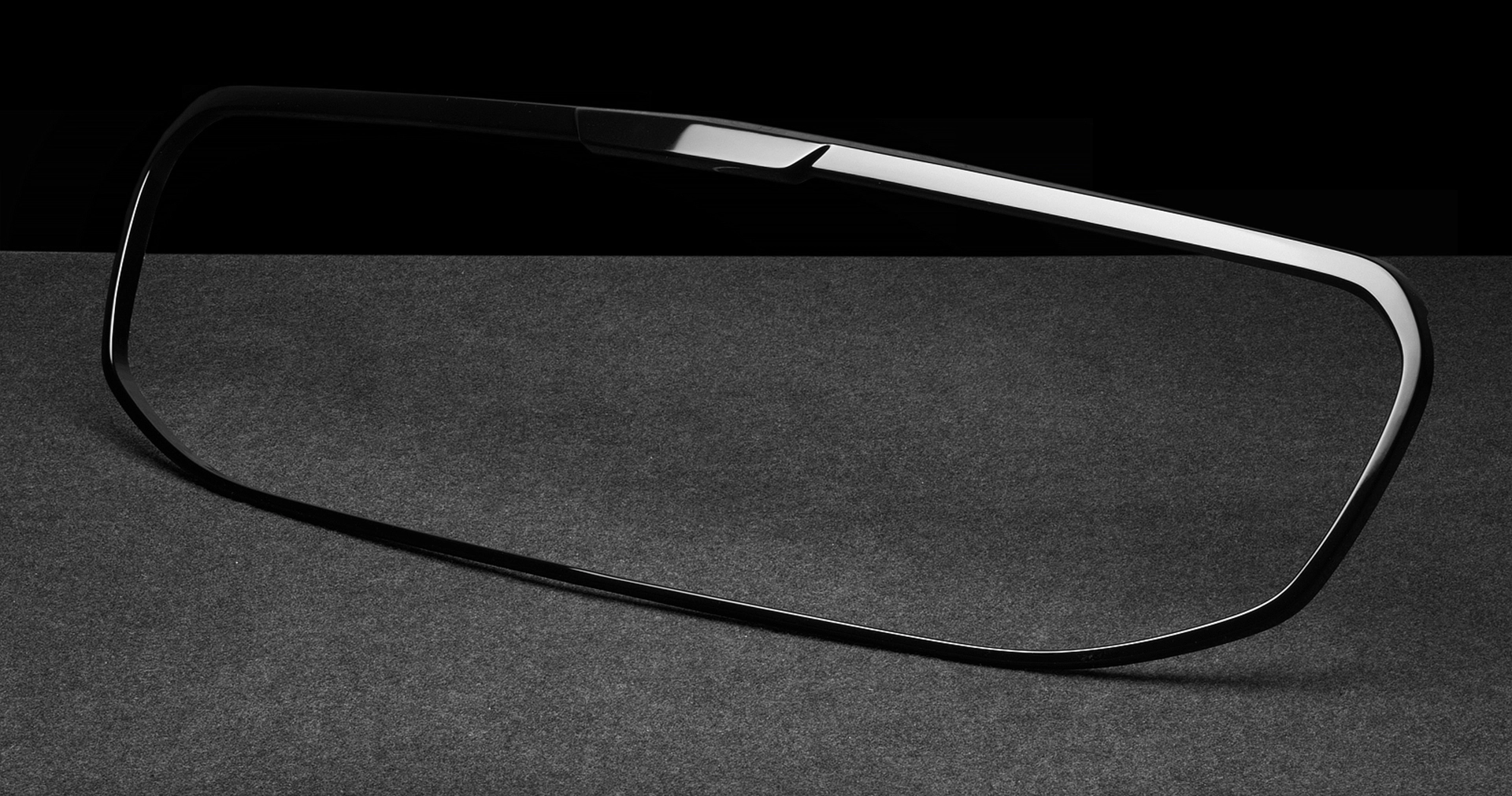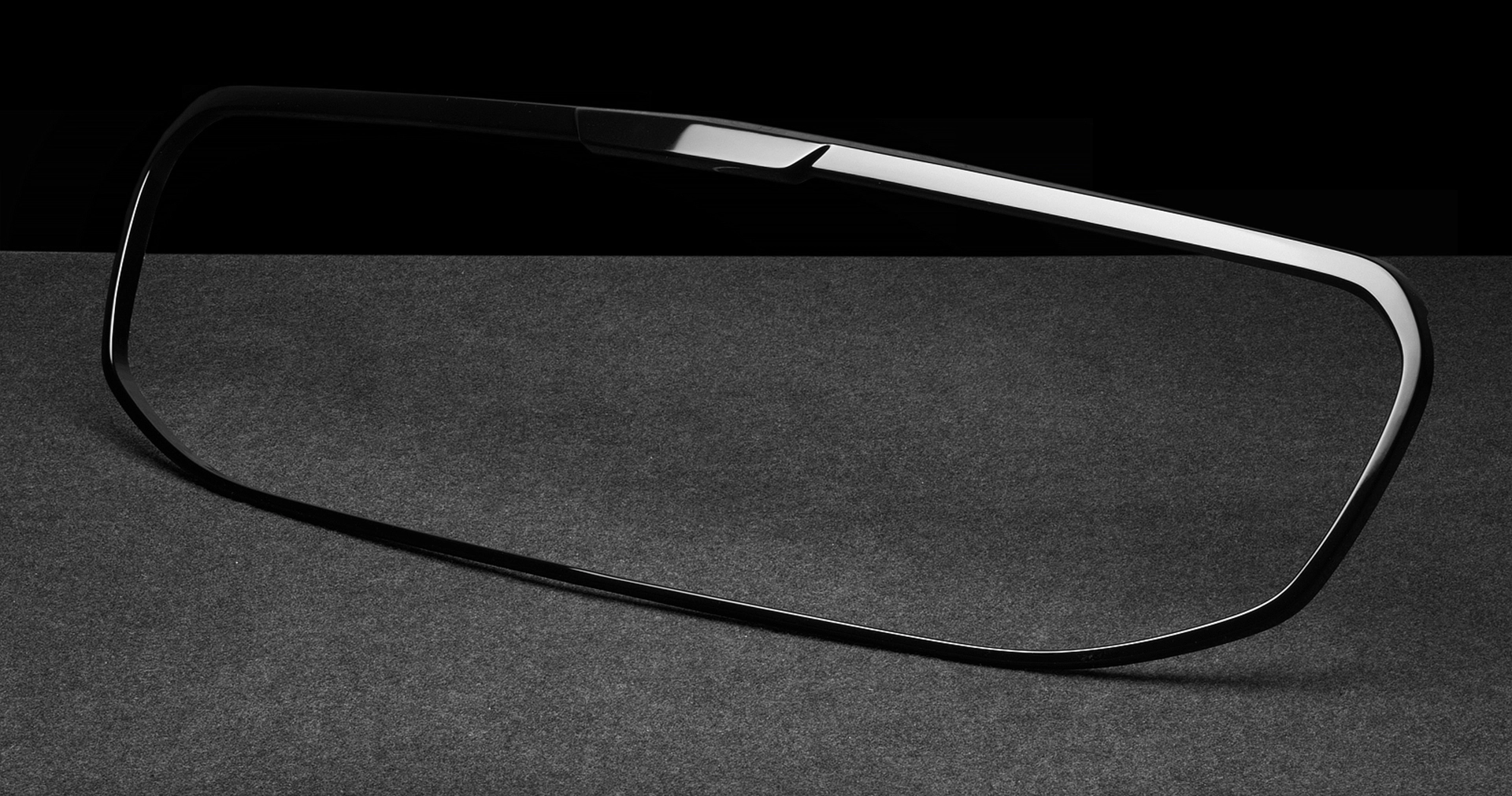 Grille trim
Antichrome grille trim Charisma for Mercedes Maybach GLS 600 X167 2019 - 2023
(GLS-LR1-004.00.C)
3. Front bumper insert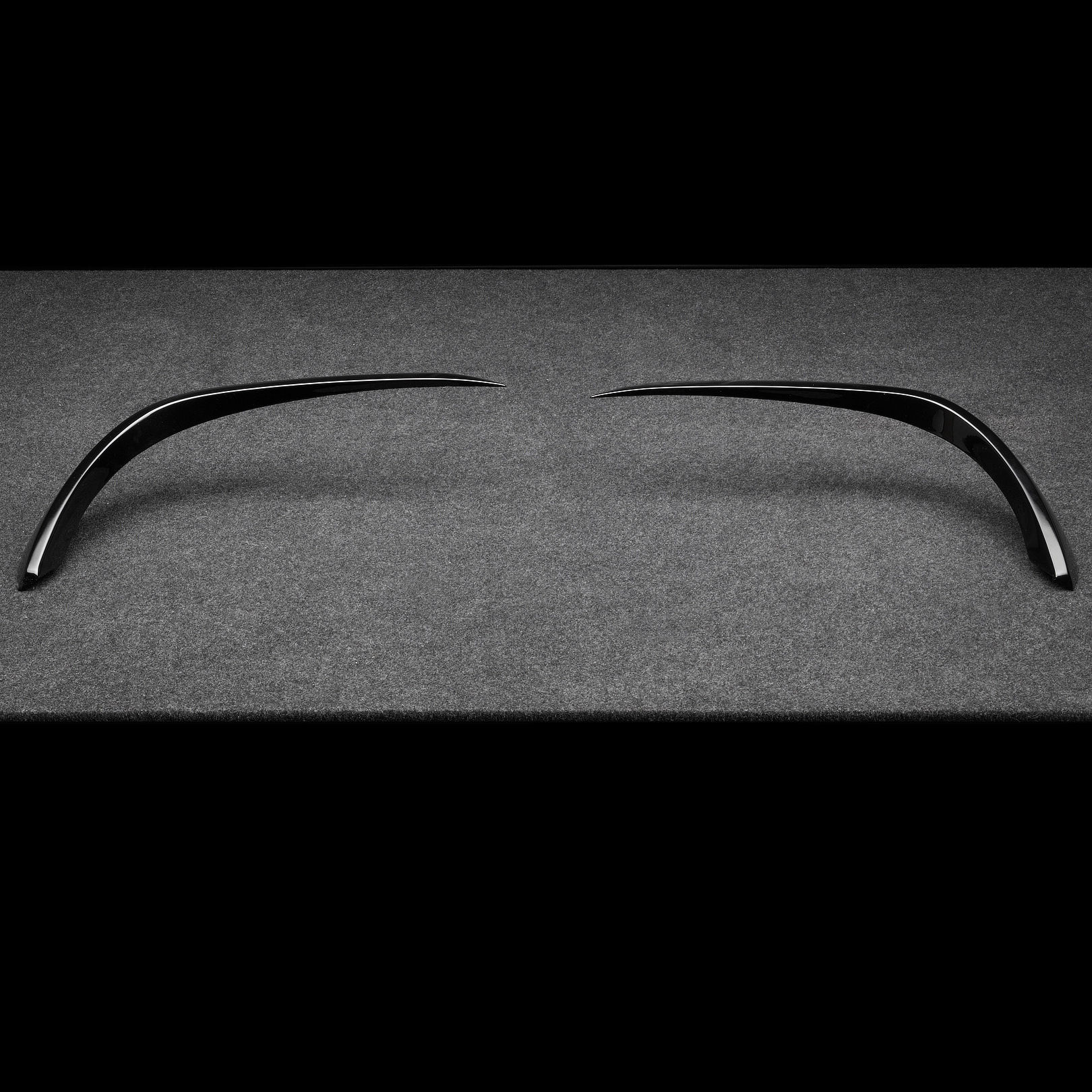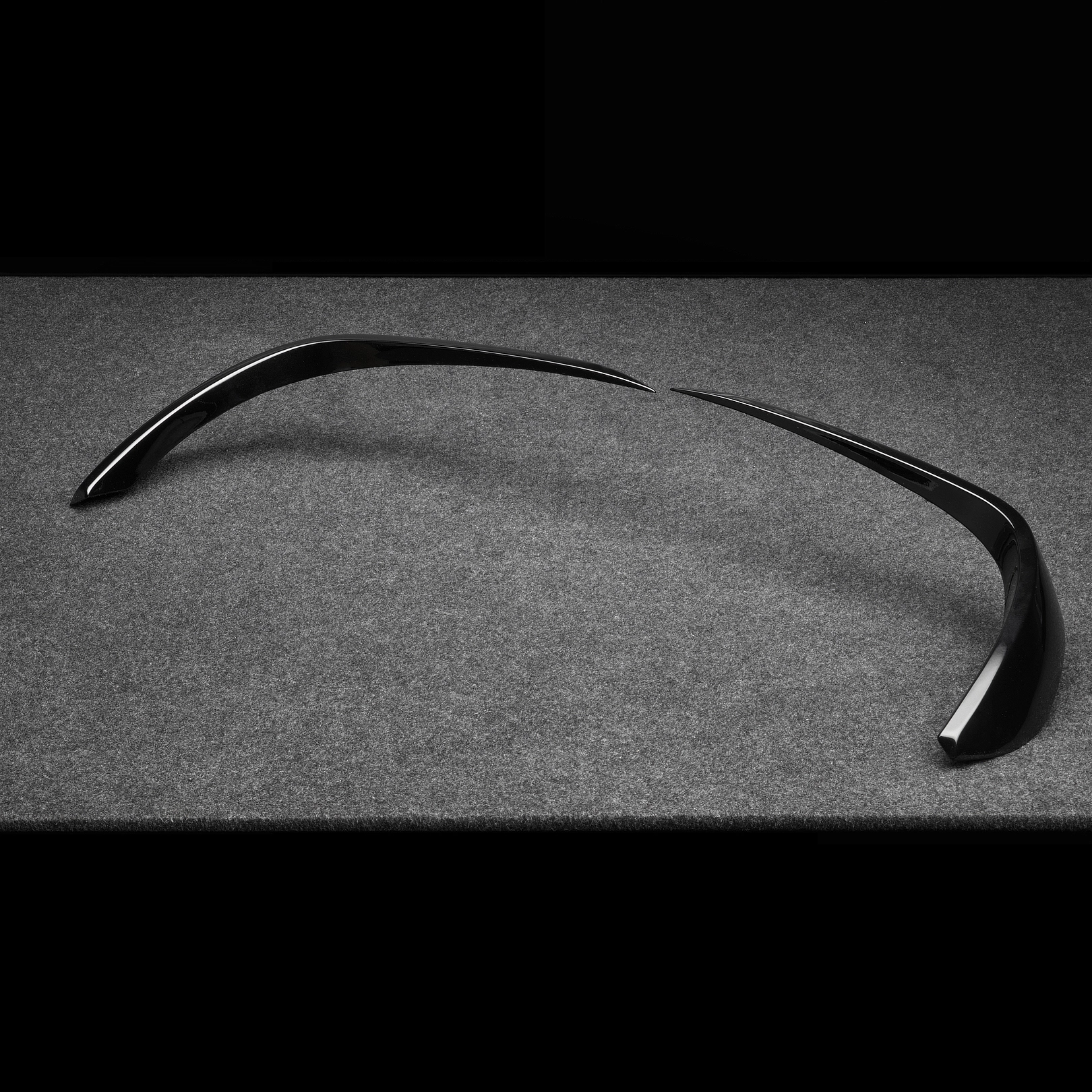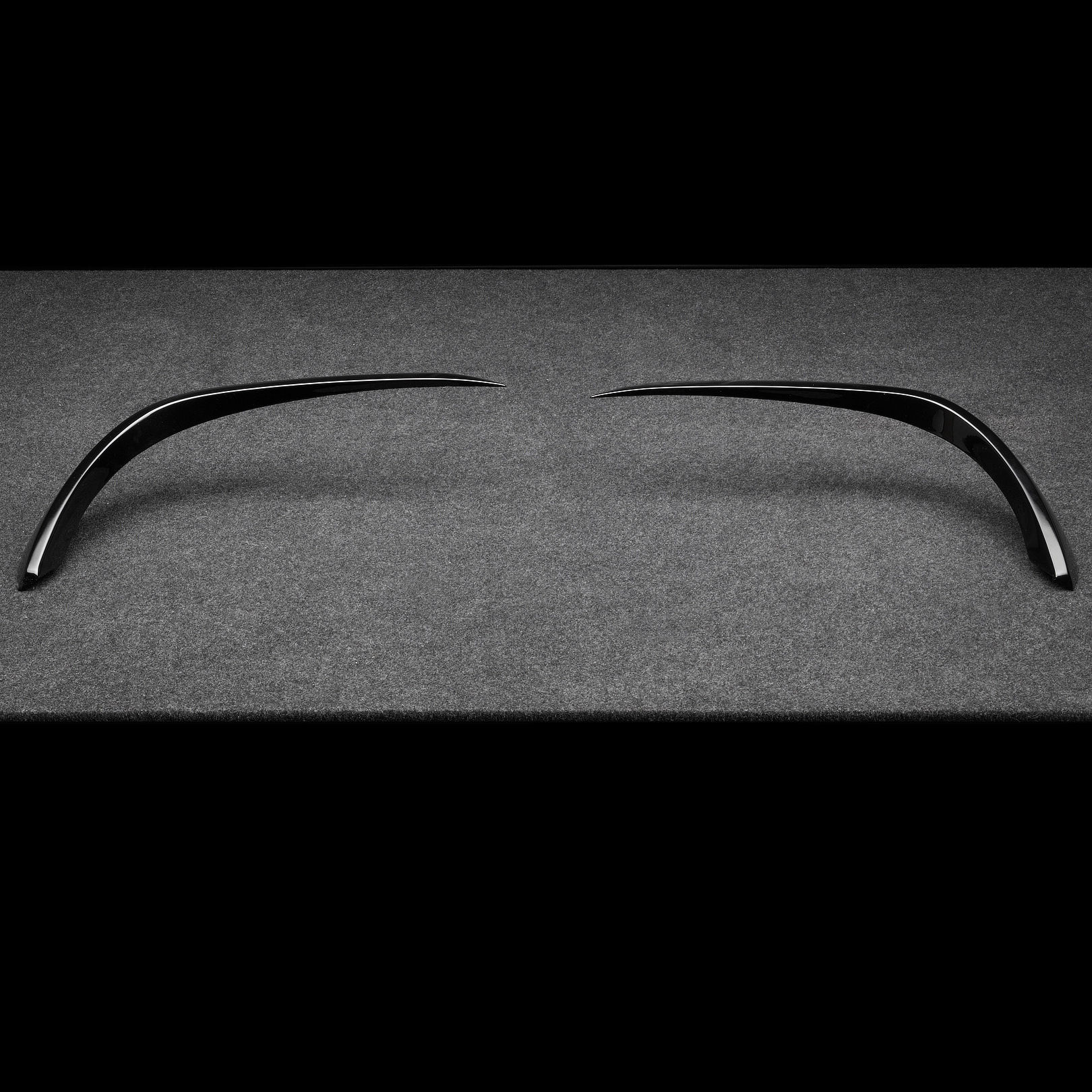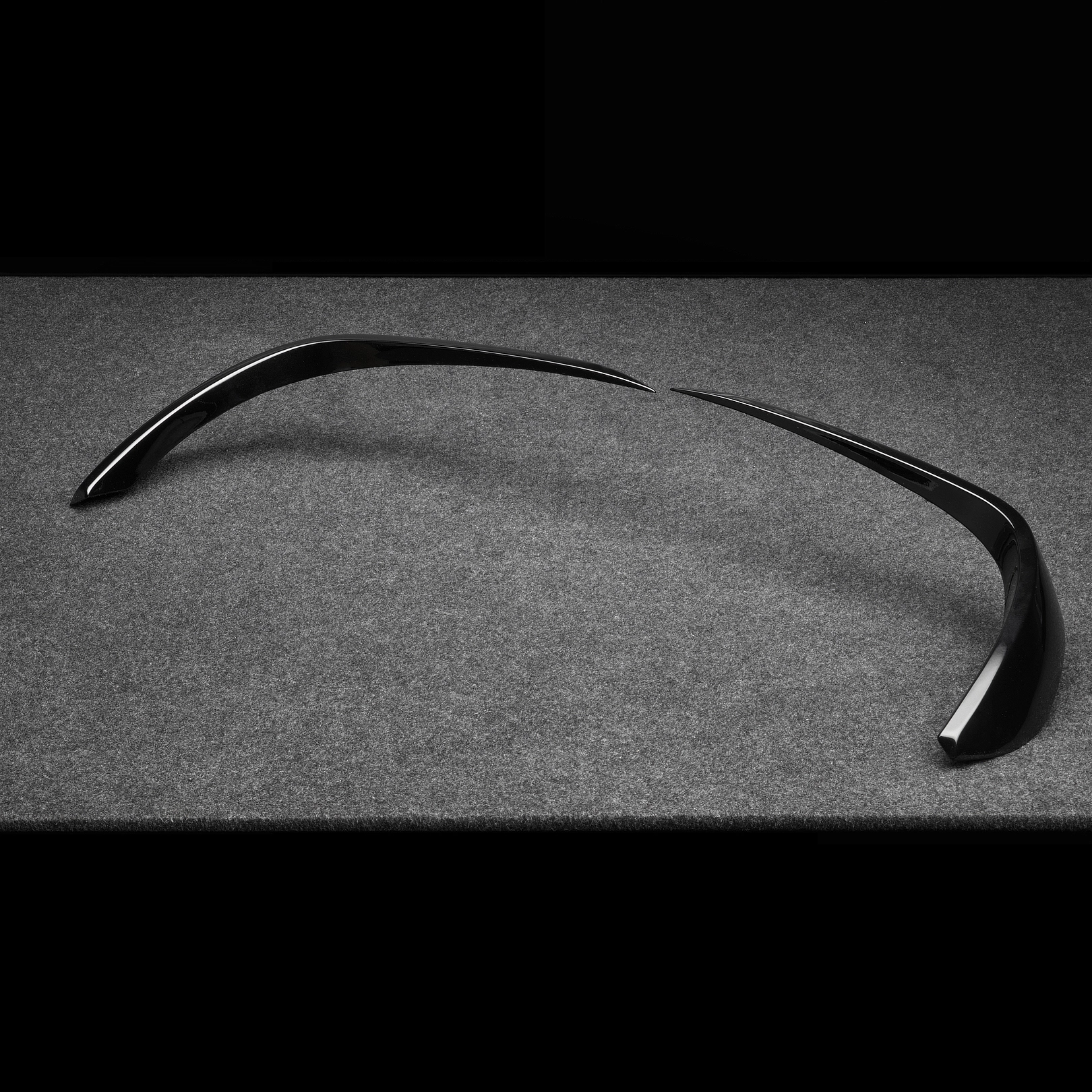 Front bumper insert
Design front bumper trims Charisma for Mercedes Maybach GLS 600 X167 2019 - 2023
(GLS-LR1-001.02.C)
4. Front bumper overlay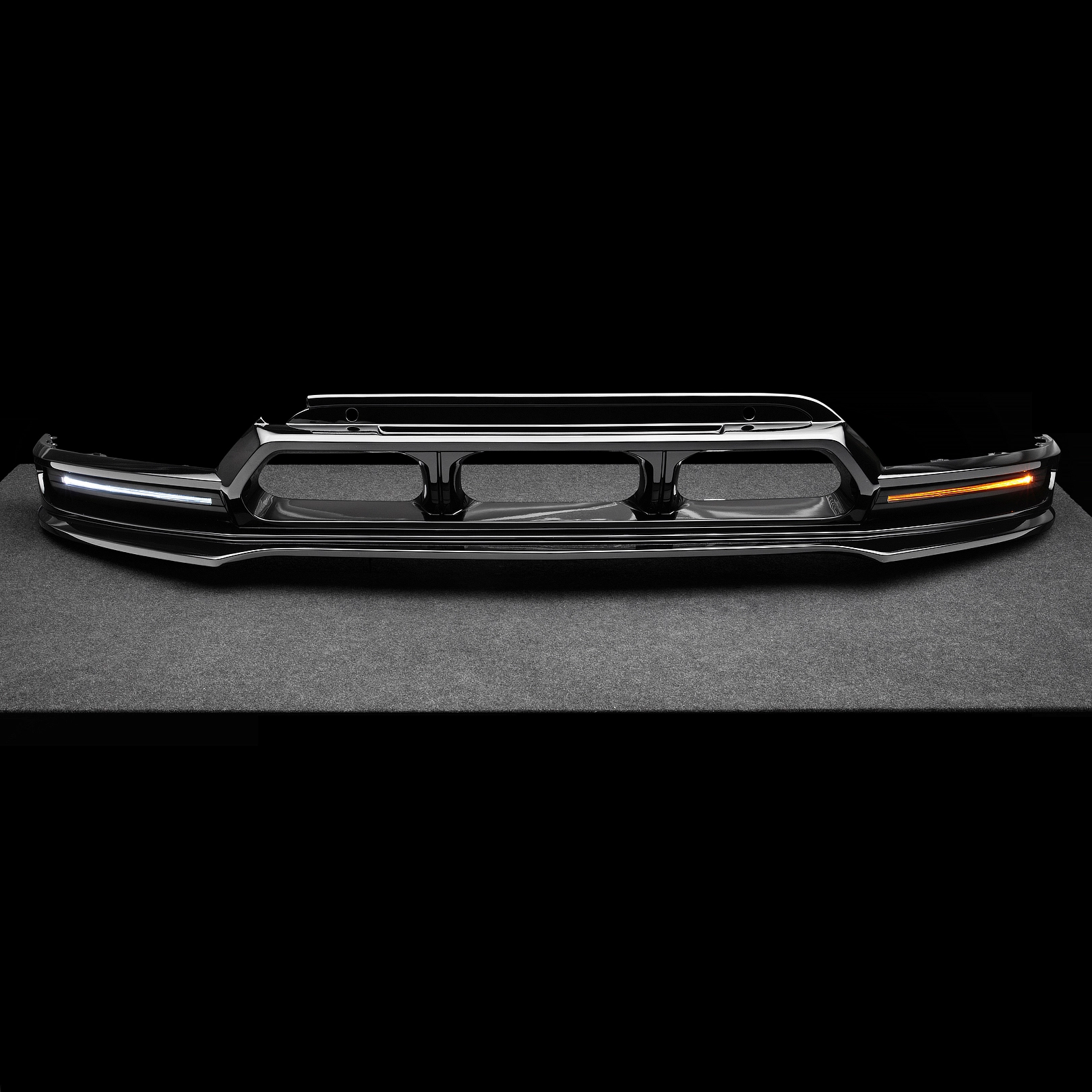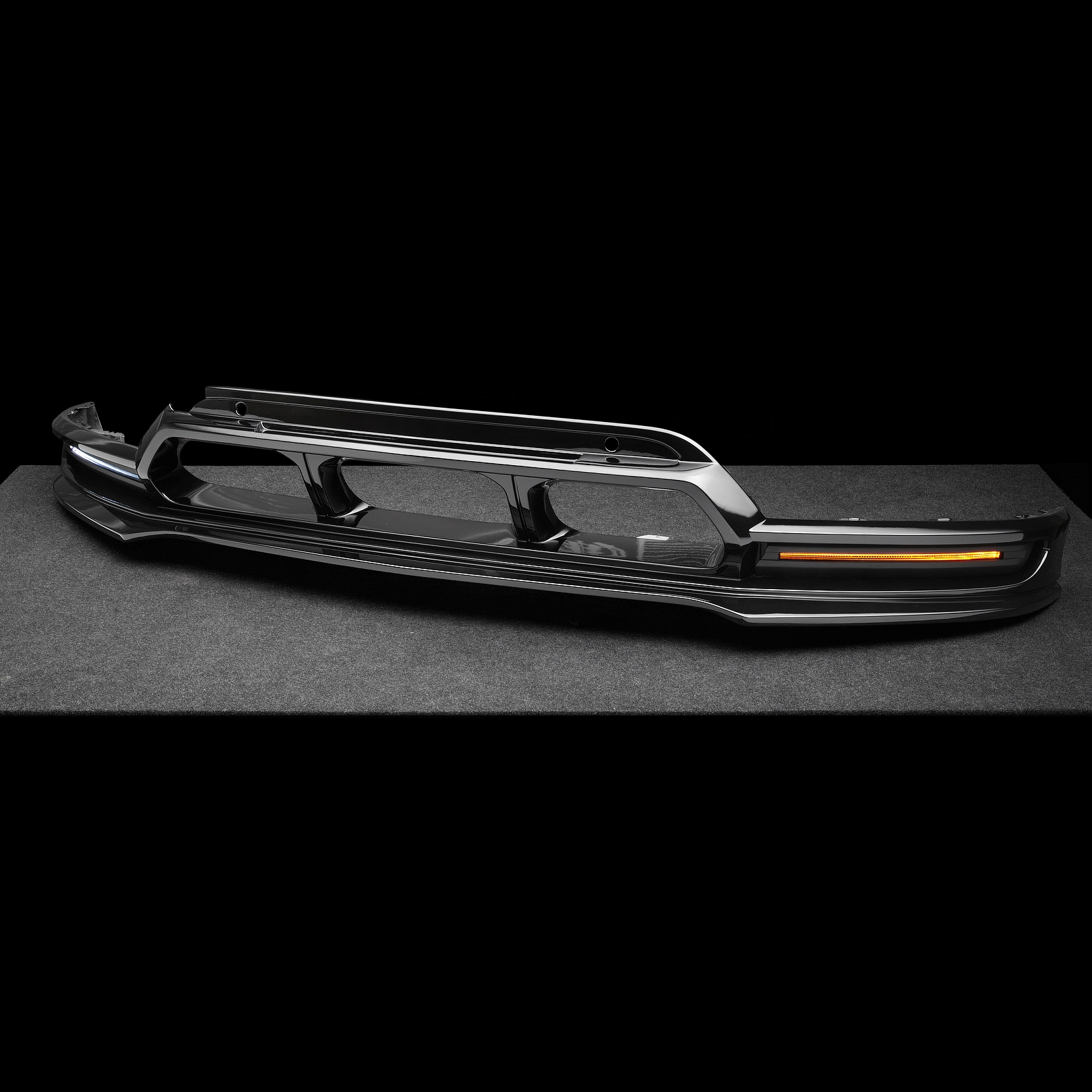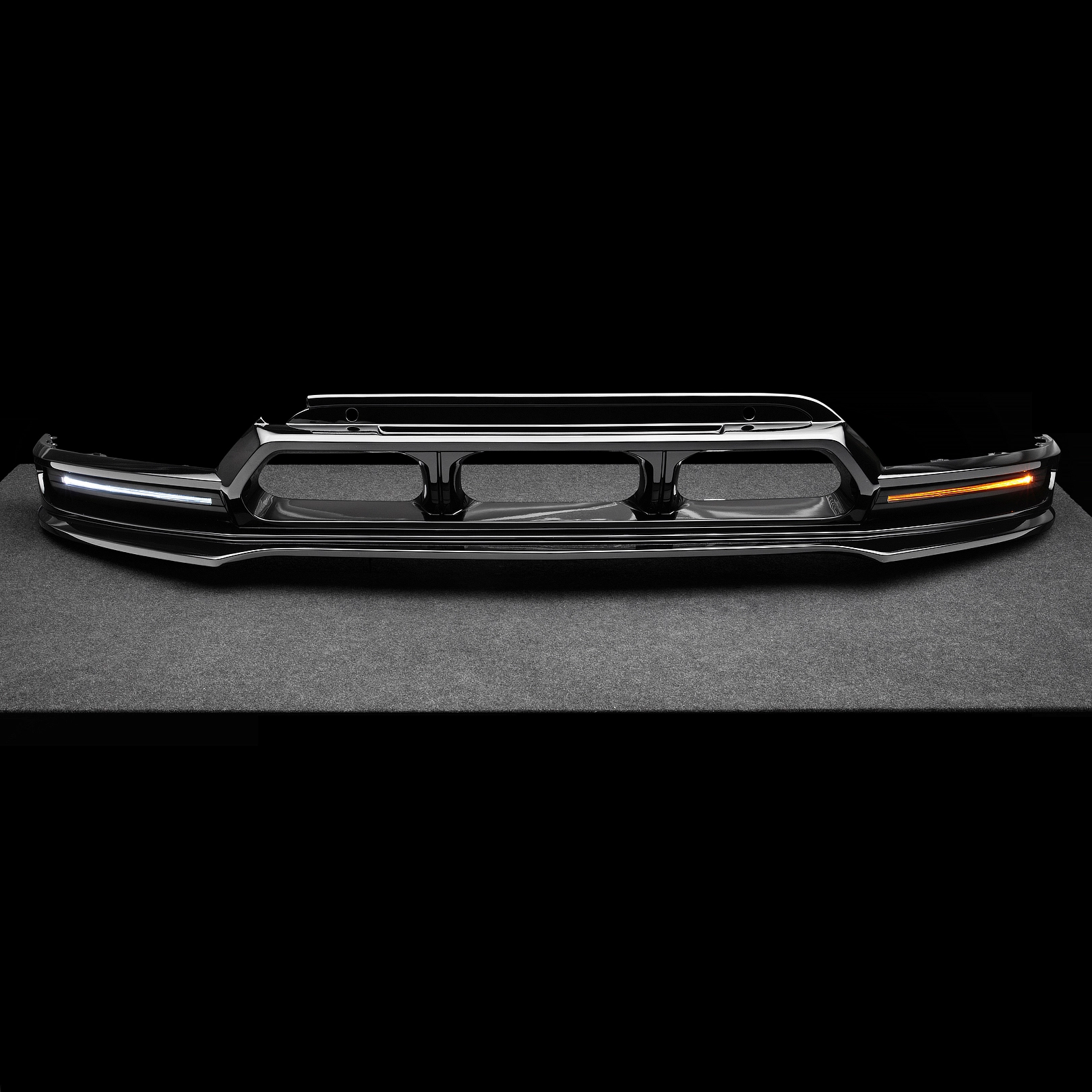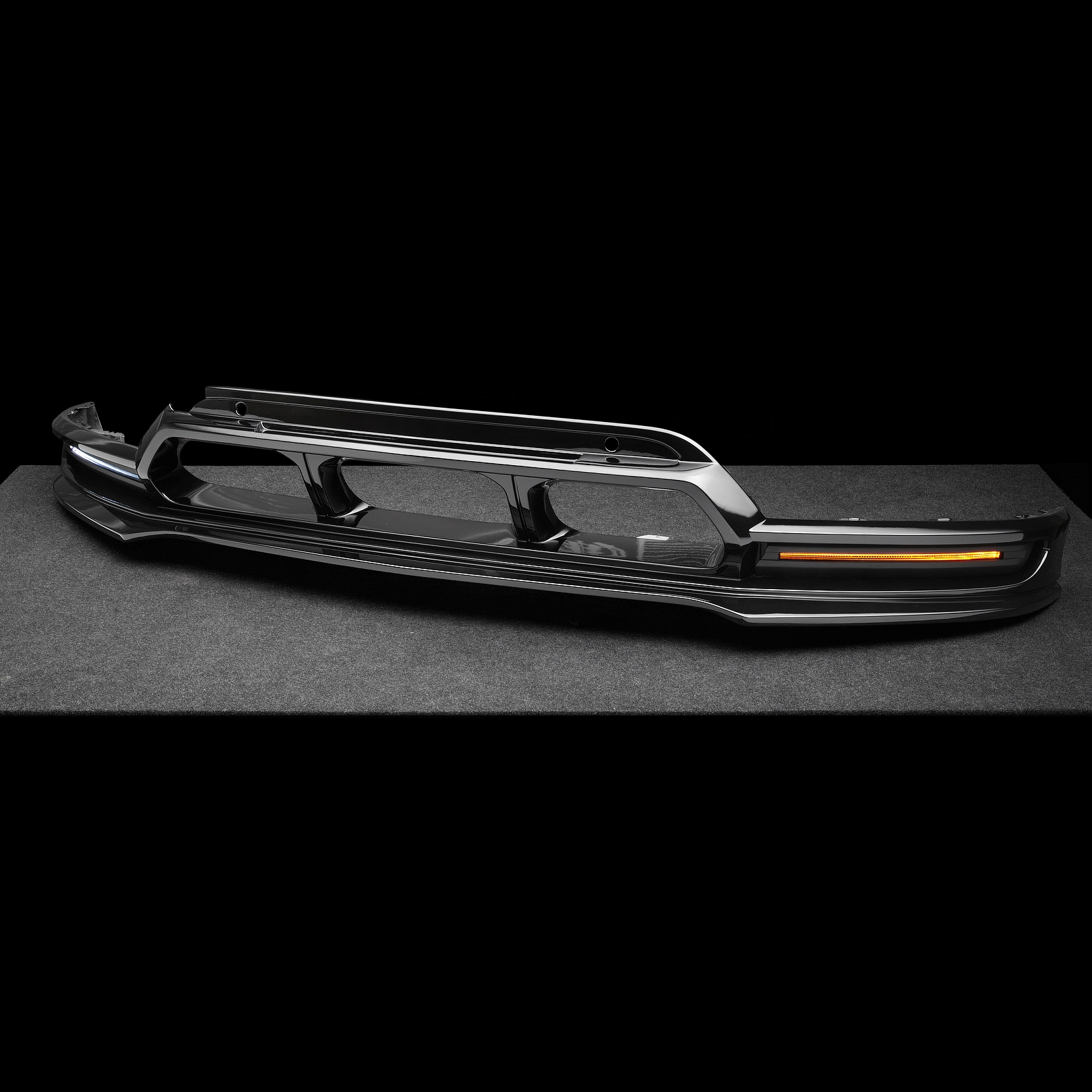 Front bumper overlay
Dynamic front lip Charisma for Mercedes Maybach GLS 600 X167 2019 - 2023
(GLS-LR1-001.01.C)
5. LED daytime running lights with the turn signal light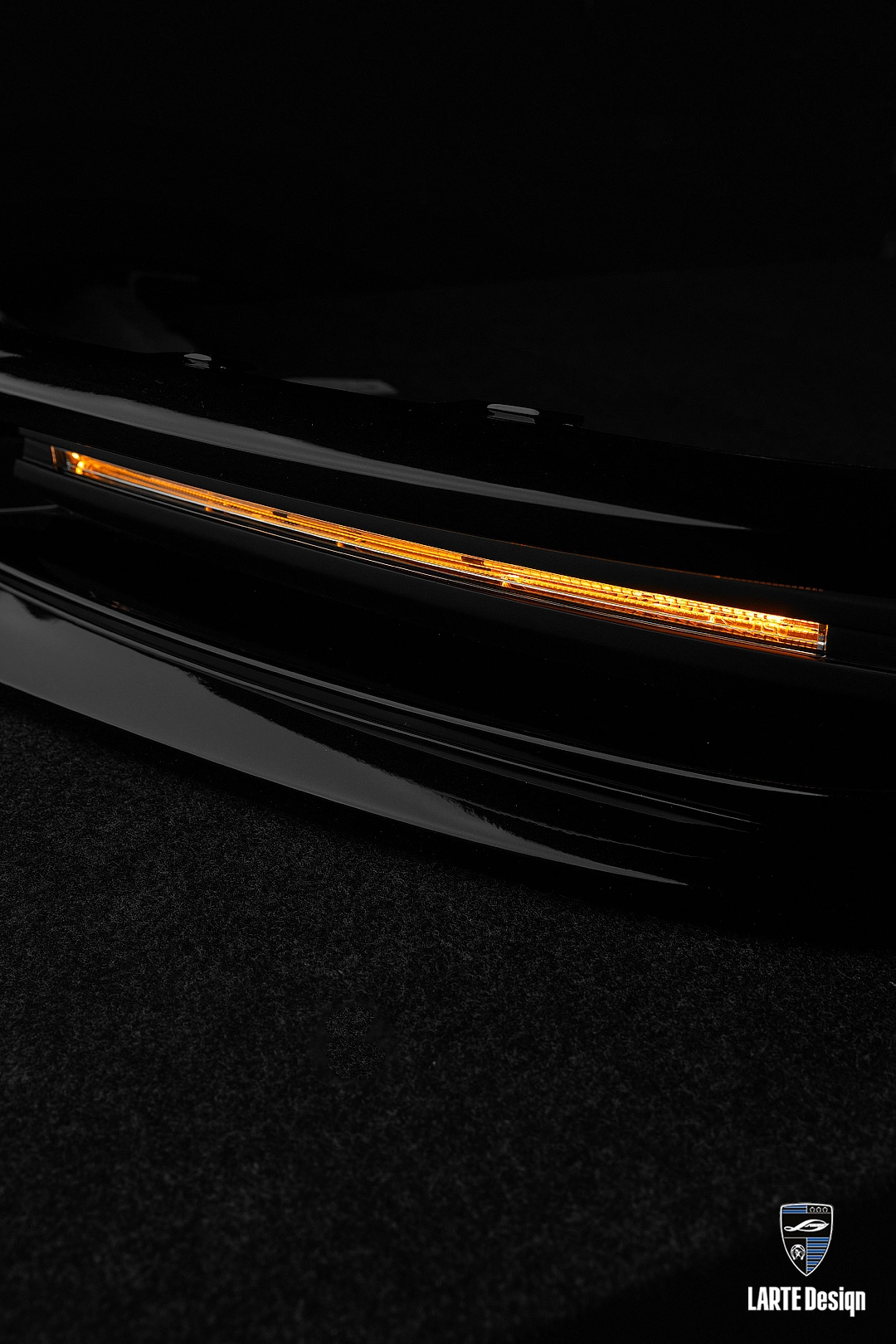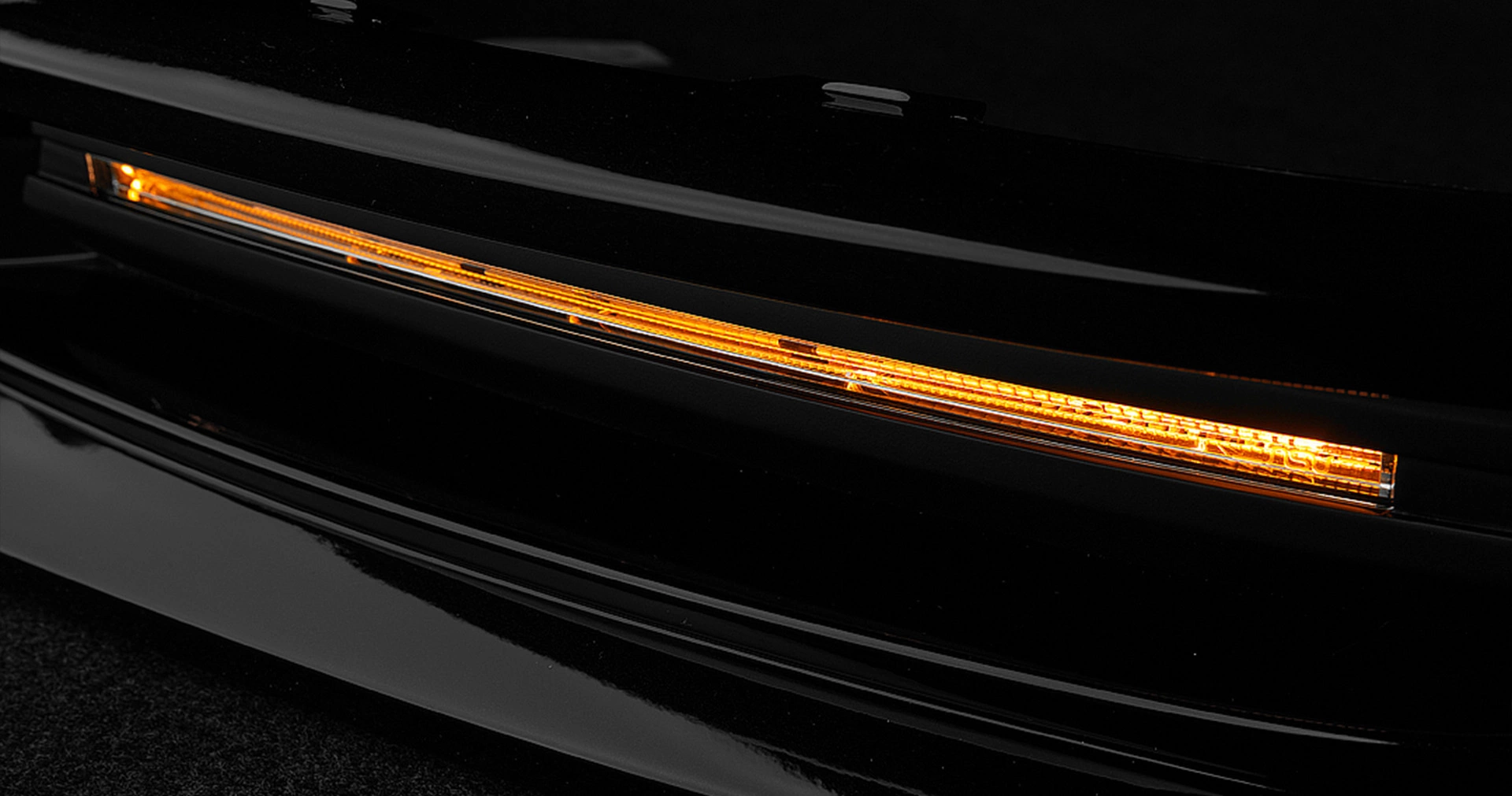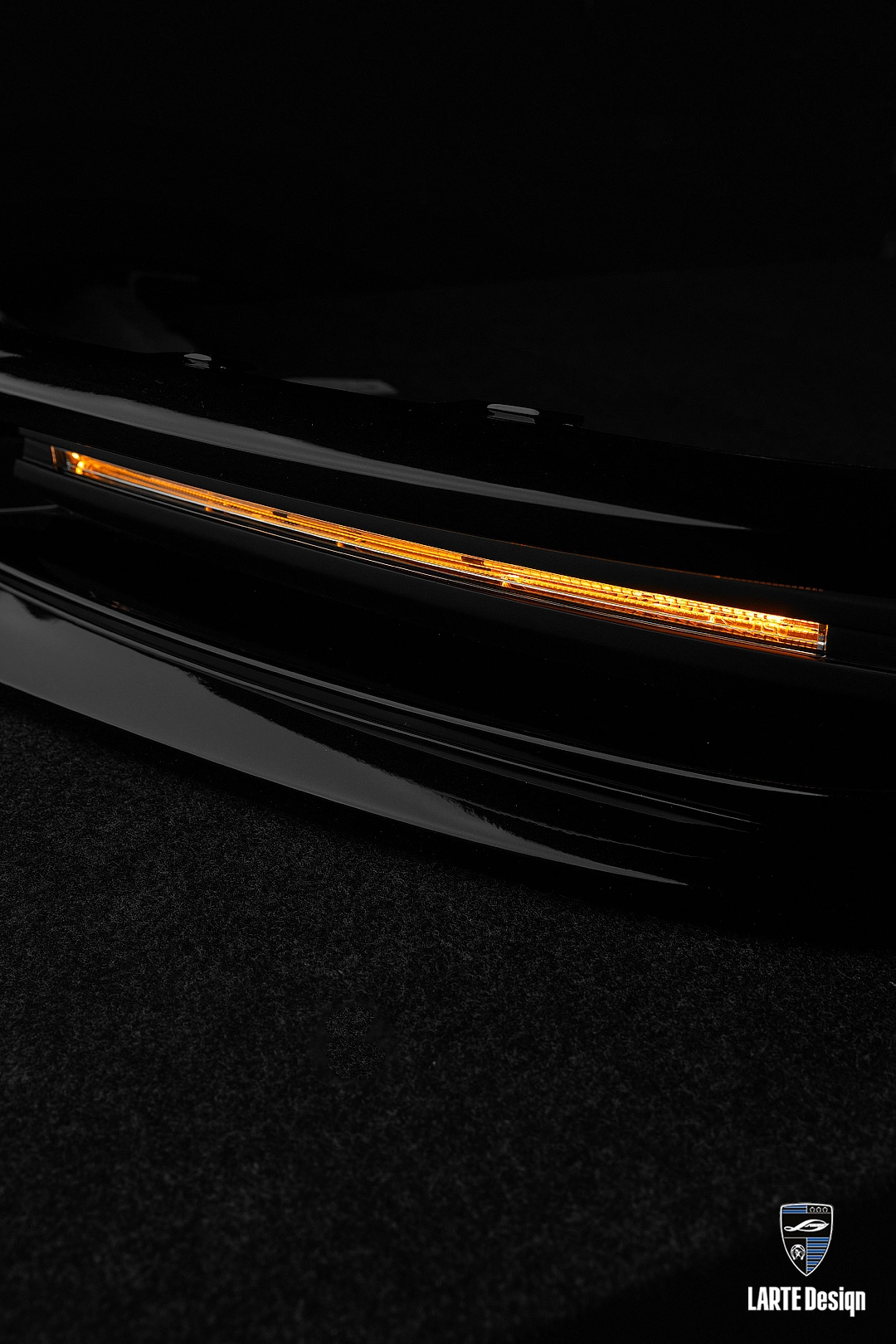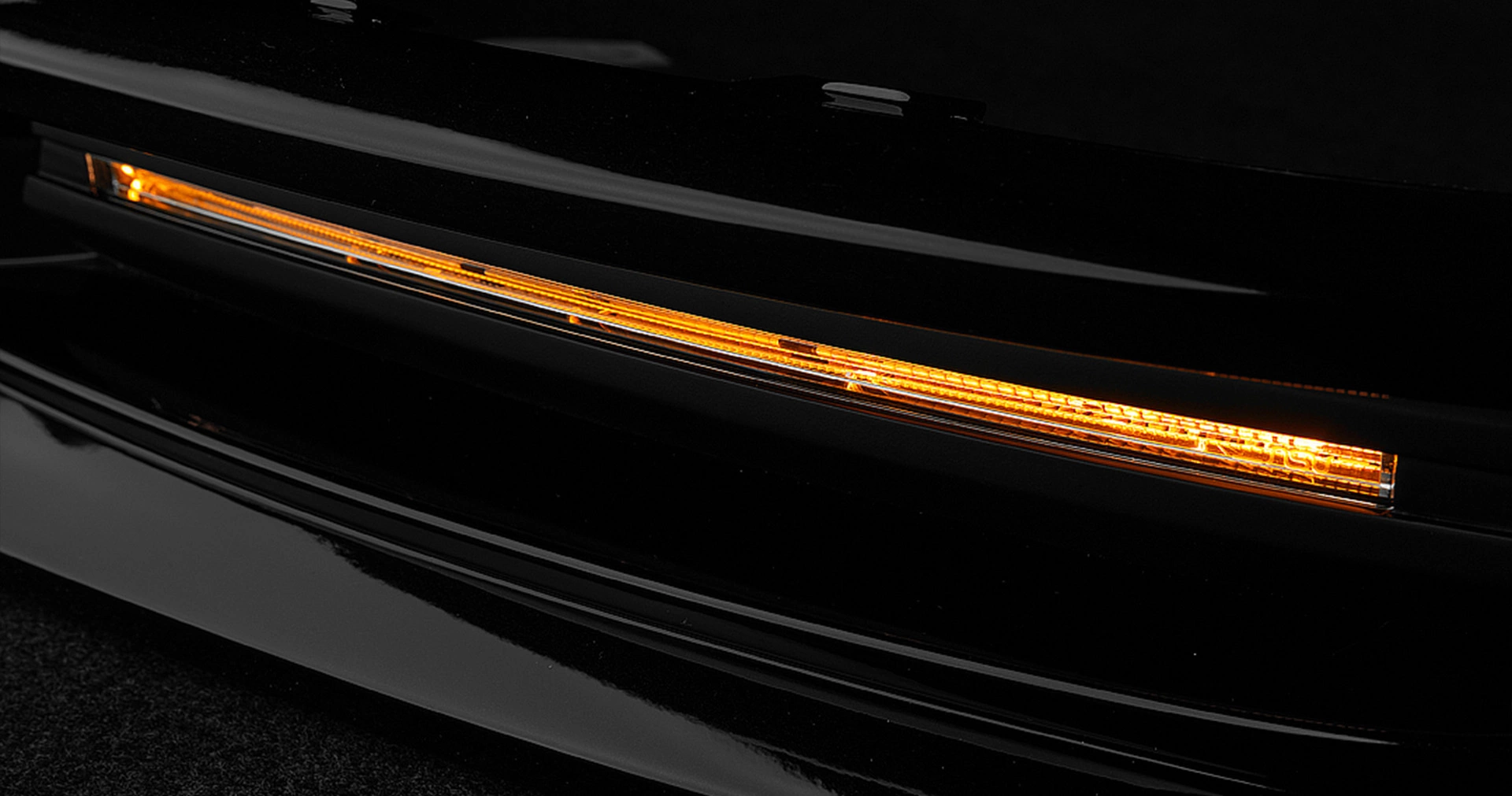 LED daytime running lights with the turn signal light
LED panel in the front bumper Charisma for Mercedes Maybach GLS 600 X167 2019 - 2023
(4258)
6. Fender arches front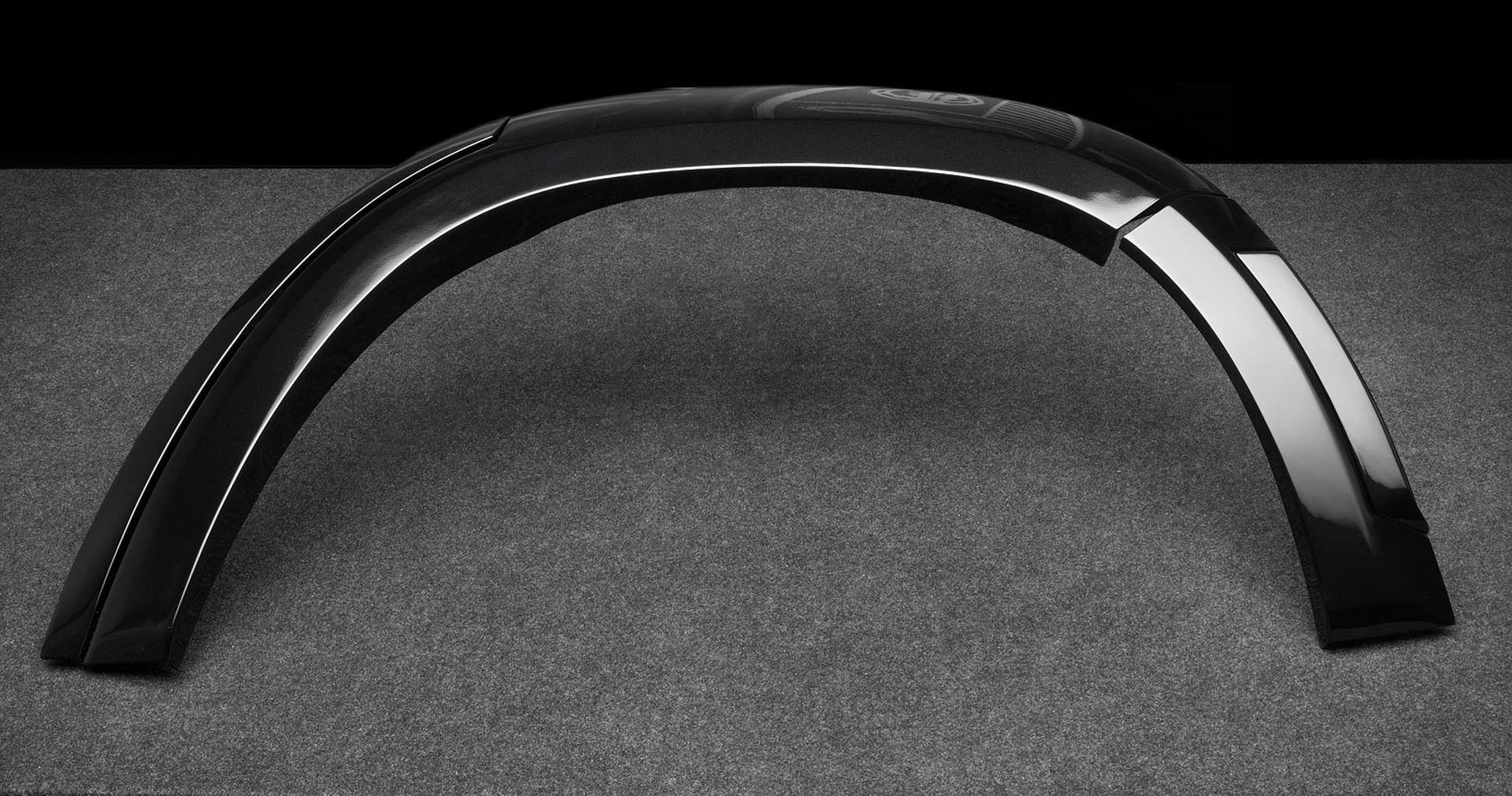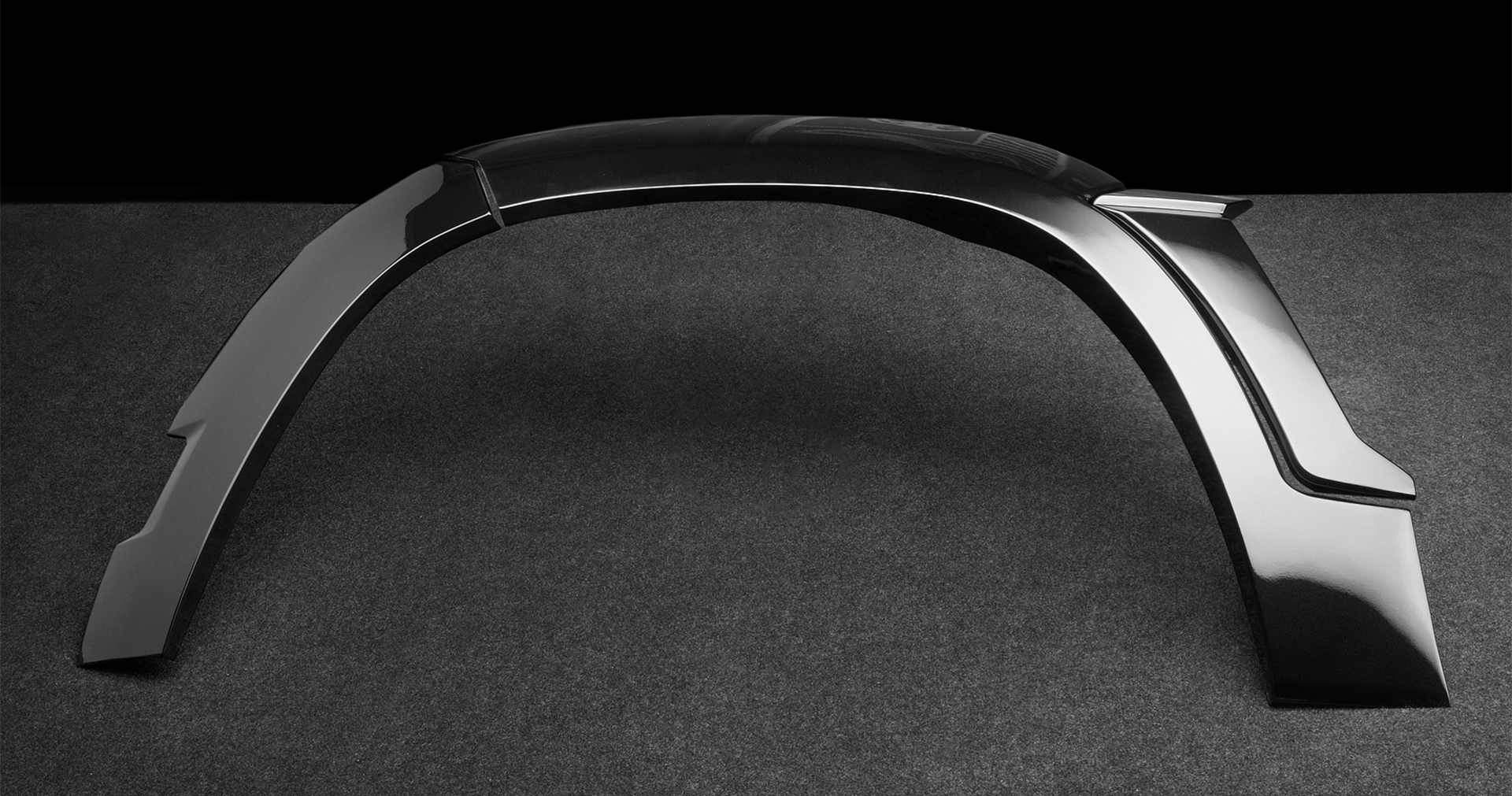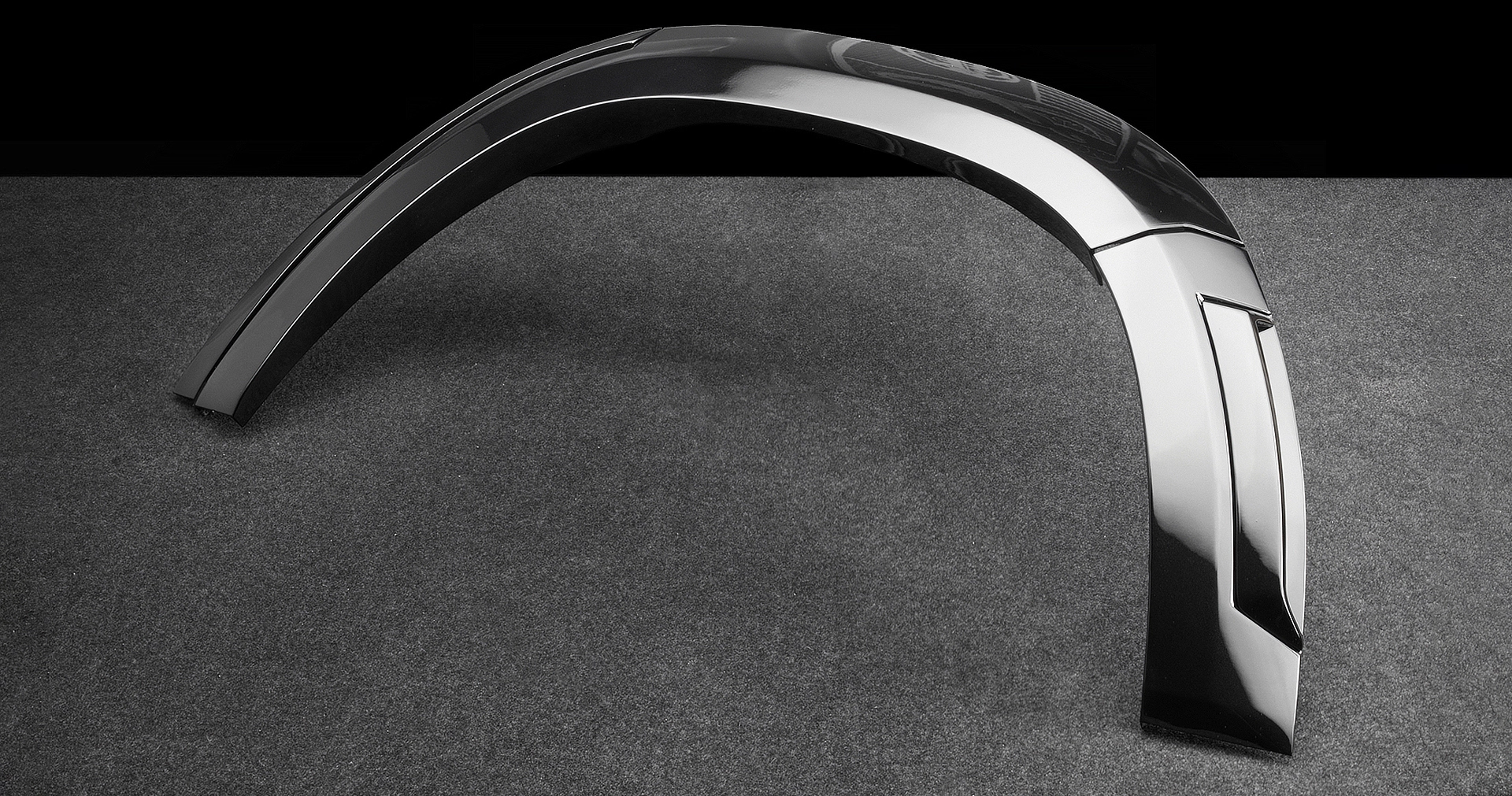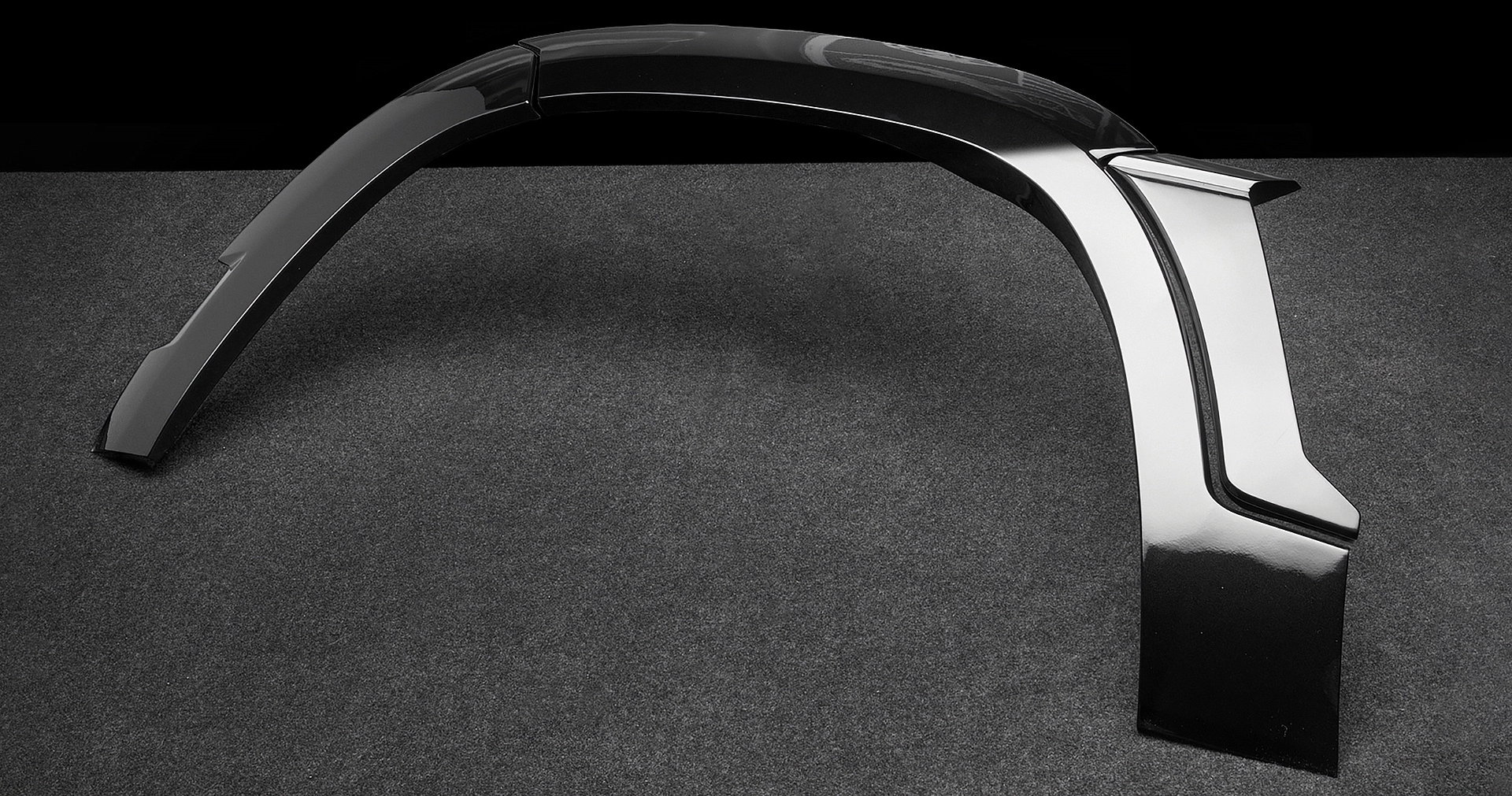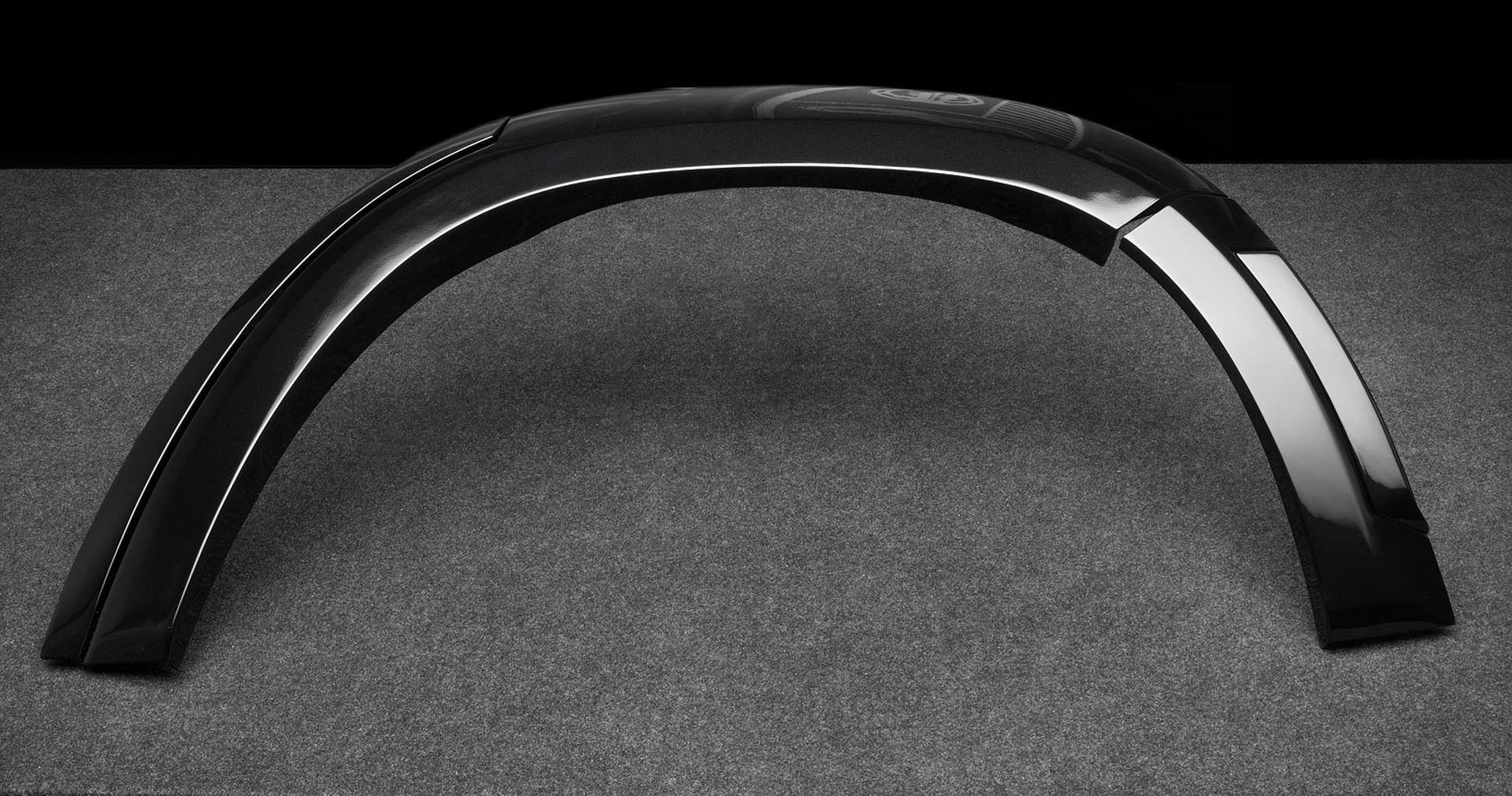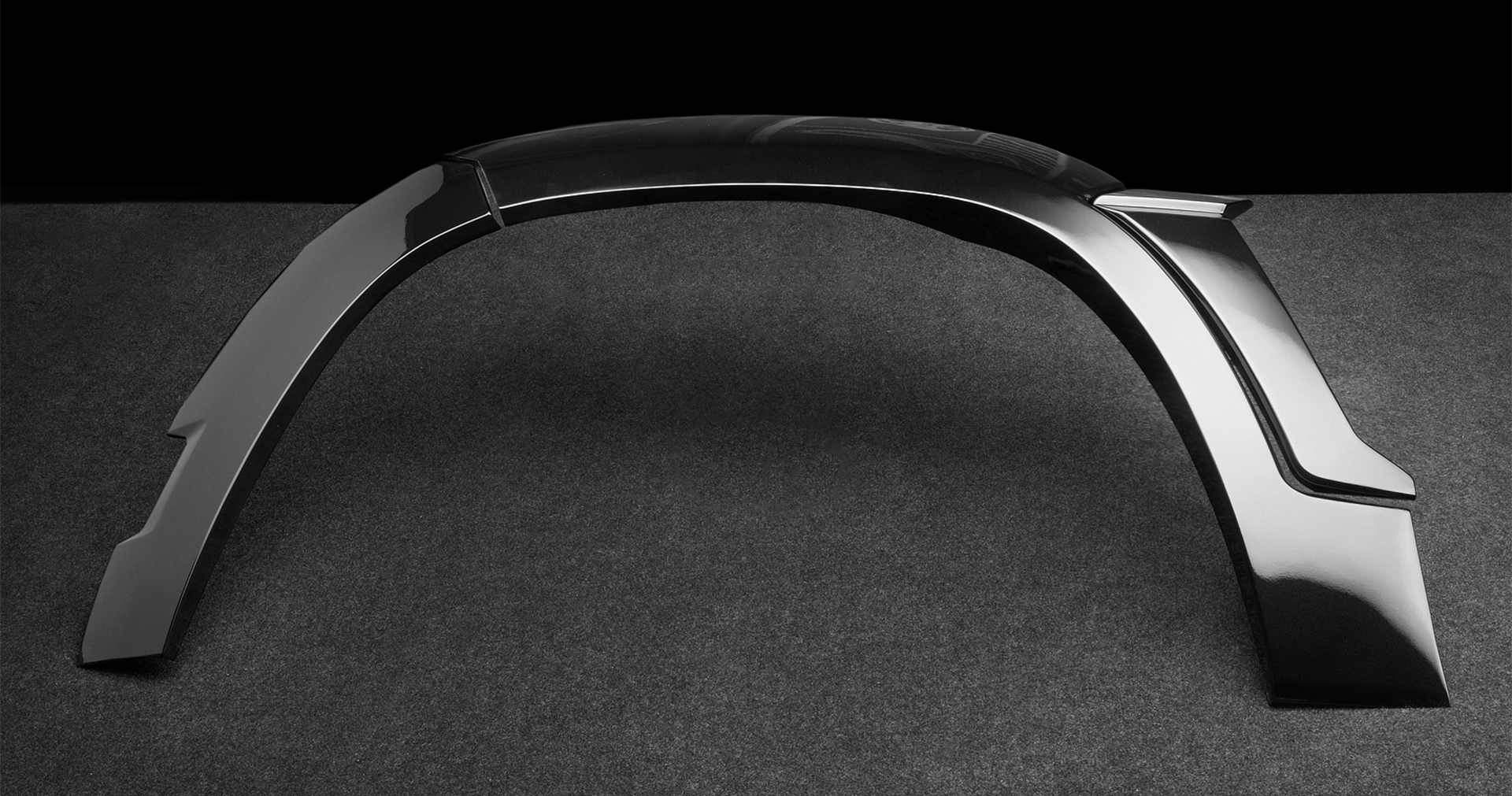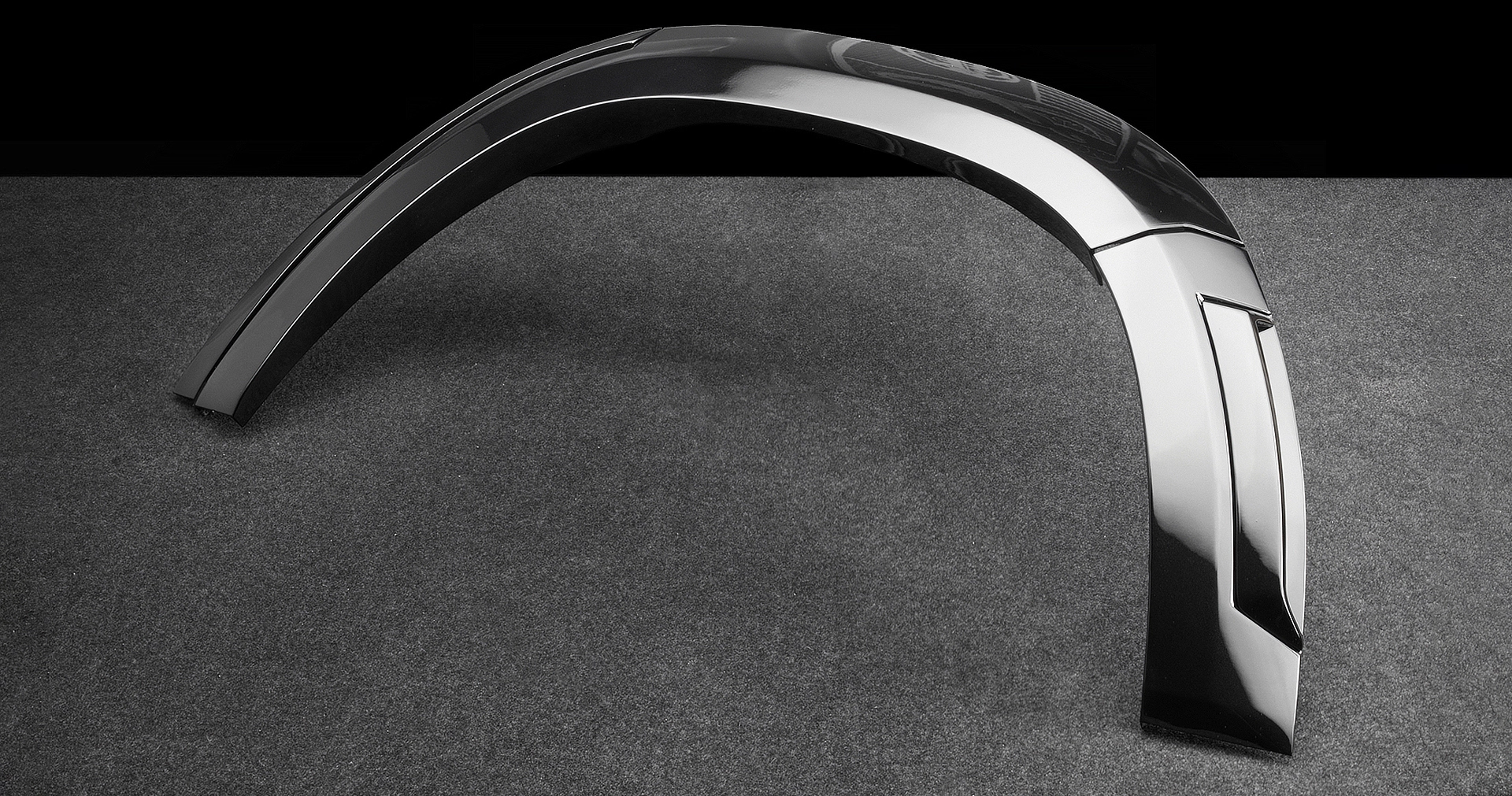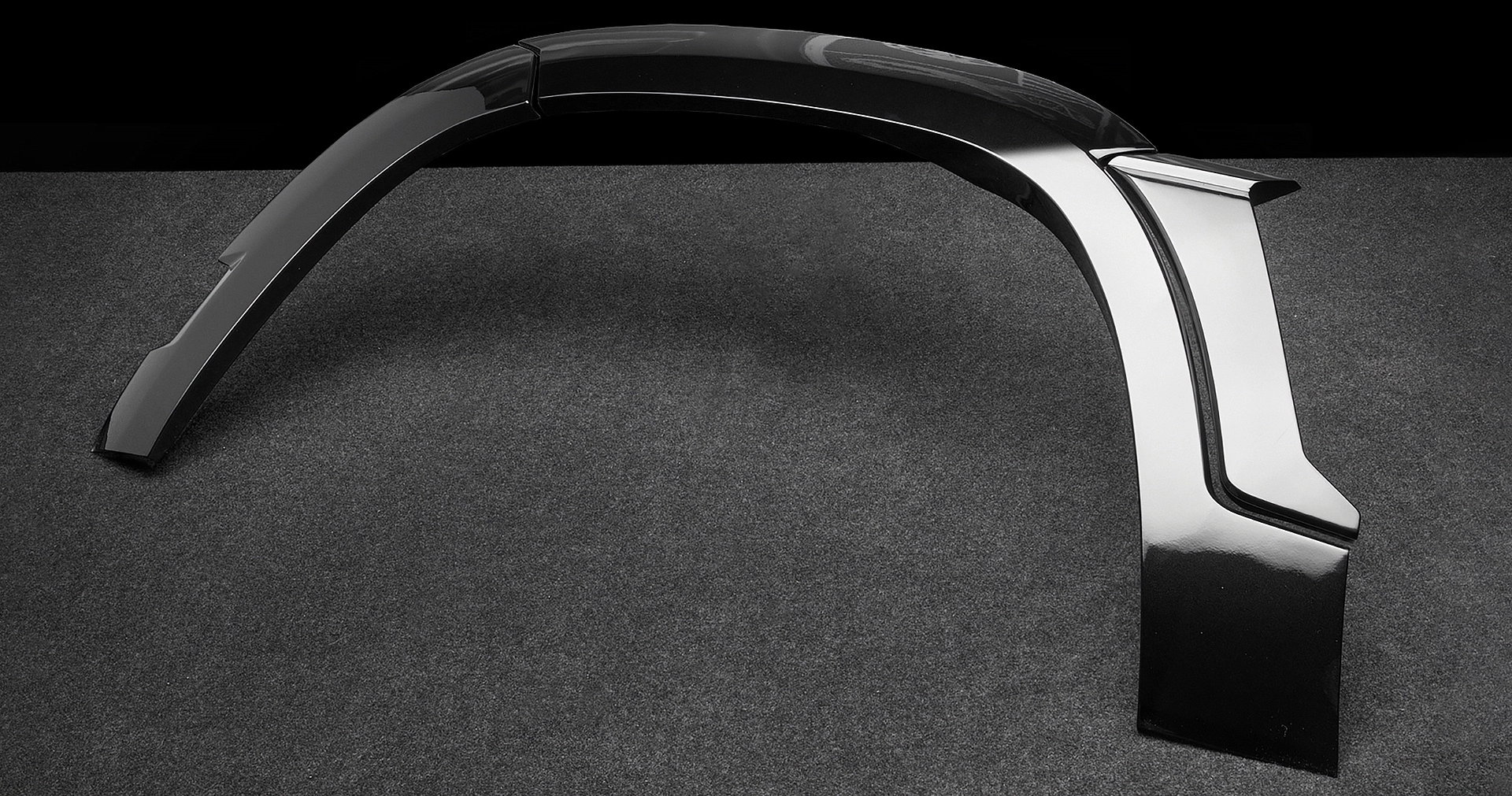 Fender arches front
Front arch extensions Winner for Mercedes Benz AMG GLS 63 X167 2019 - 2023
(GLS-LR-006.01/11)
7. Side sill cover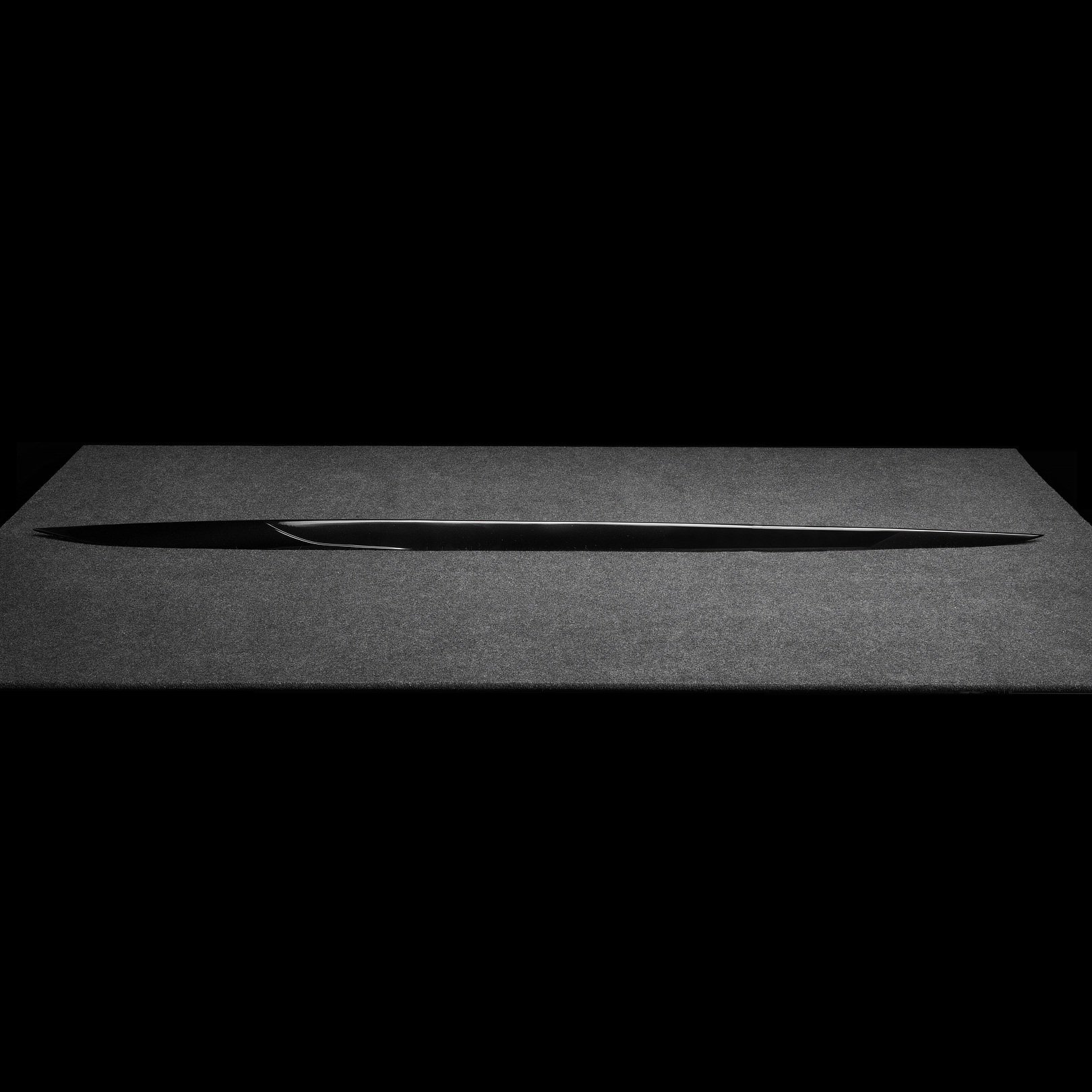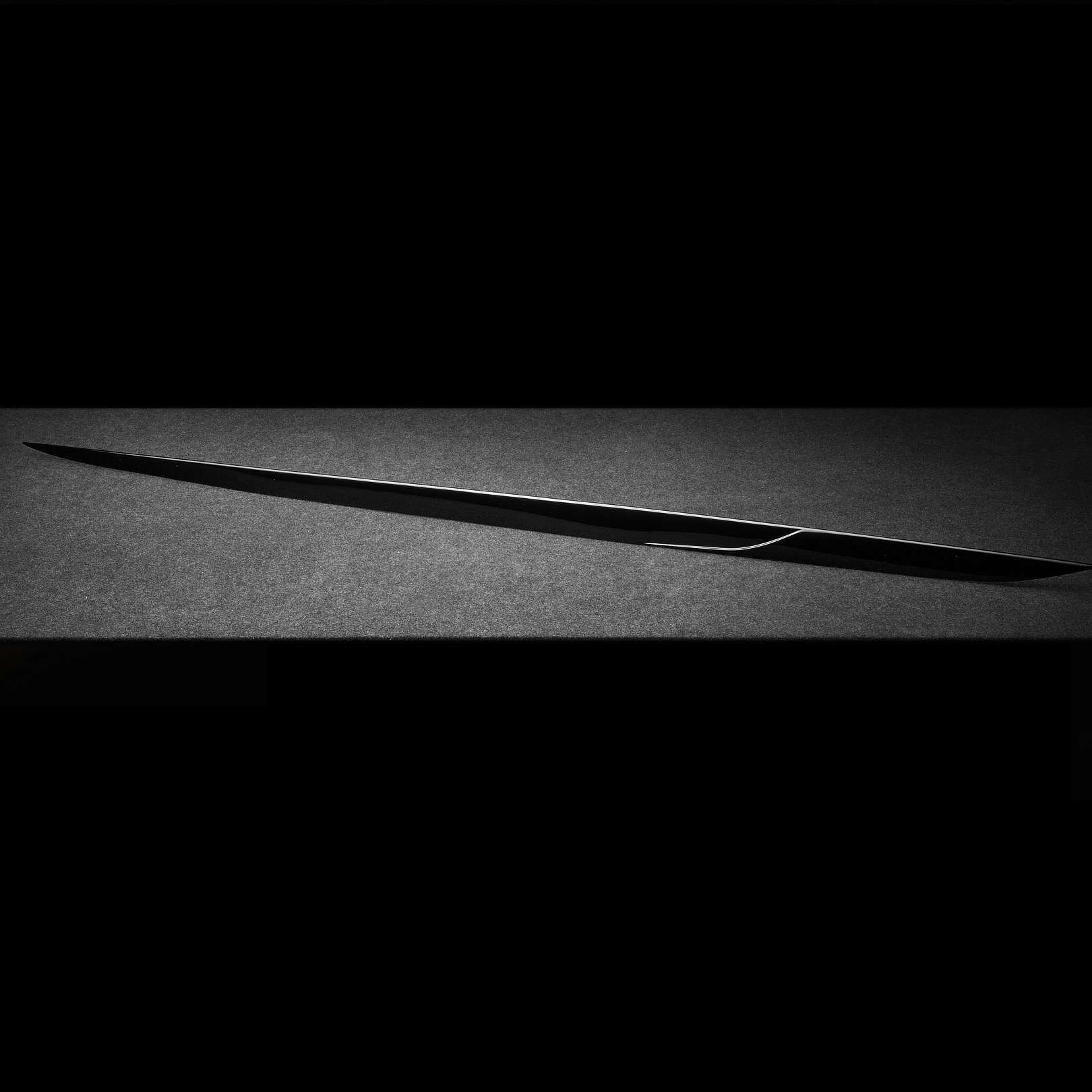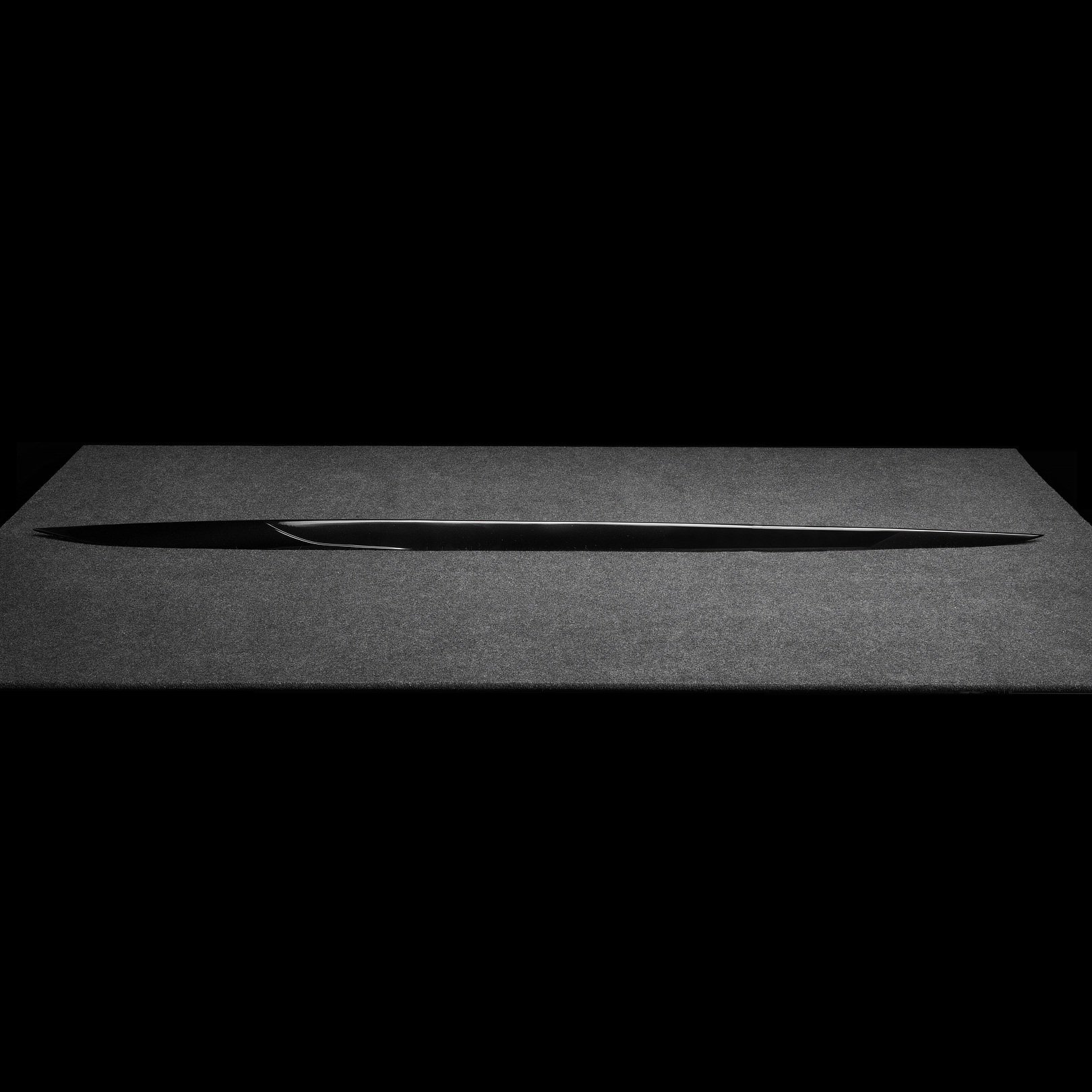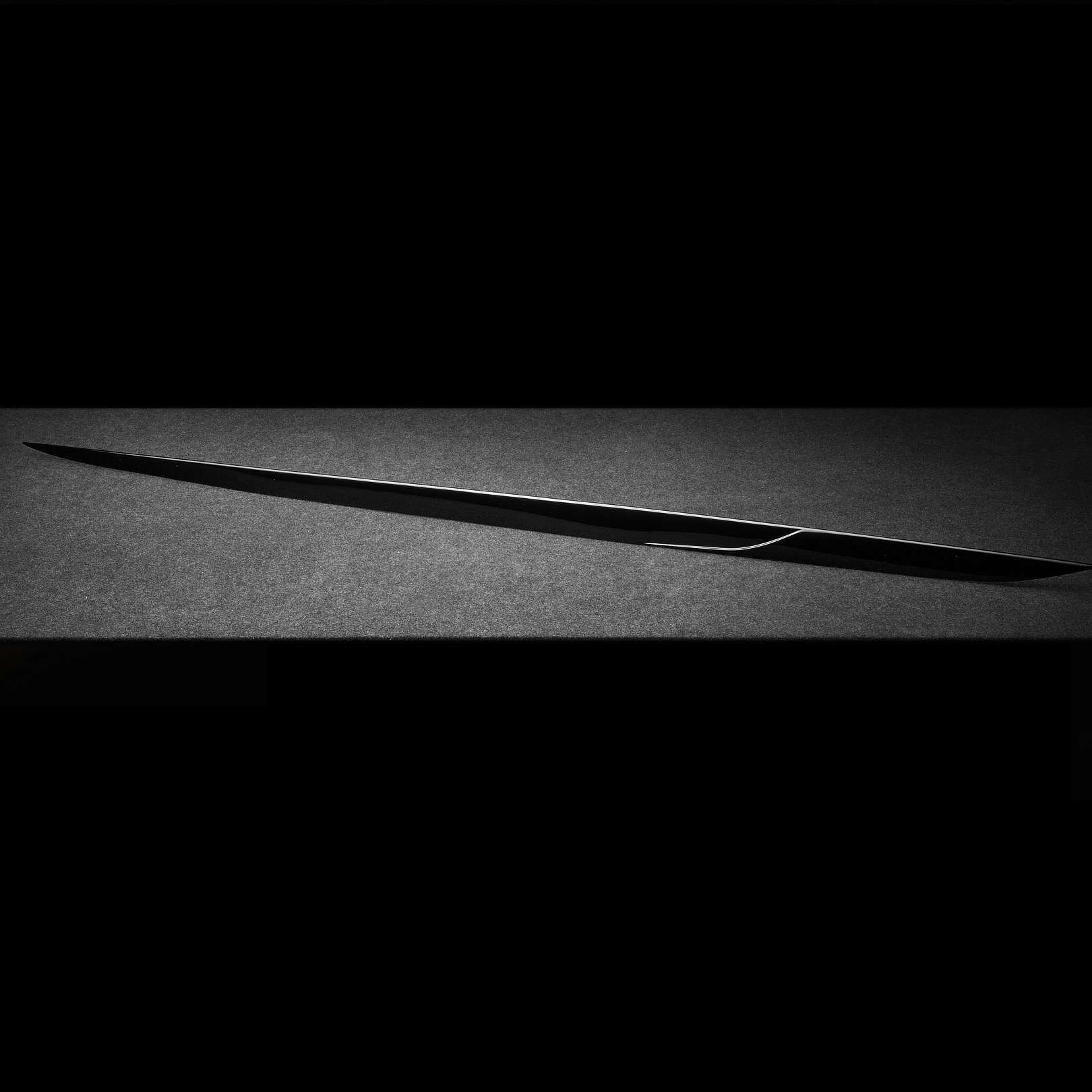 Side sill cover
Antichrome sill trim Charisma for Mercedes Maybach GLS 600 X167 2019 - 2023
(GLS-LR-003.01/02)
8. Wheels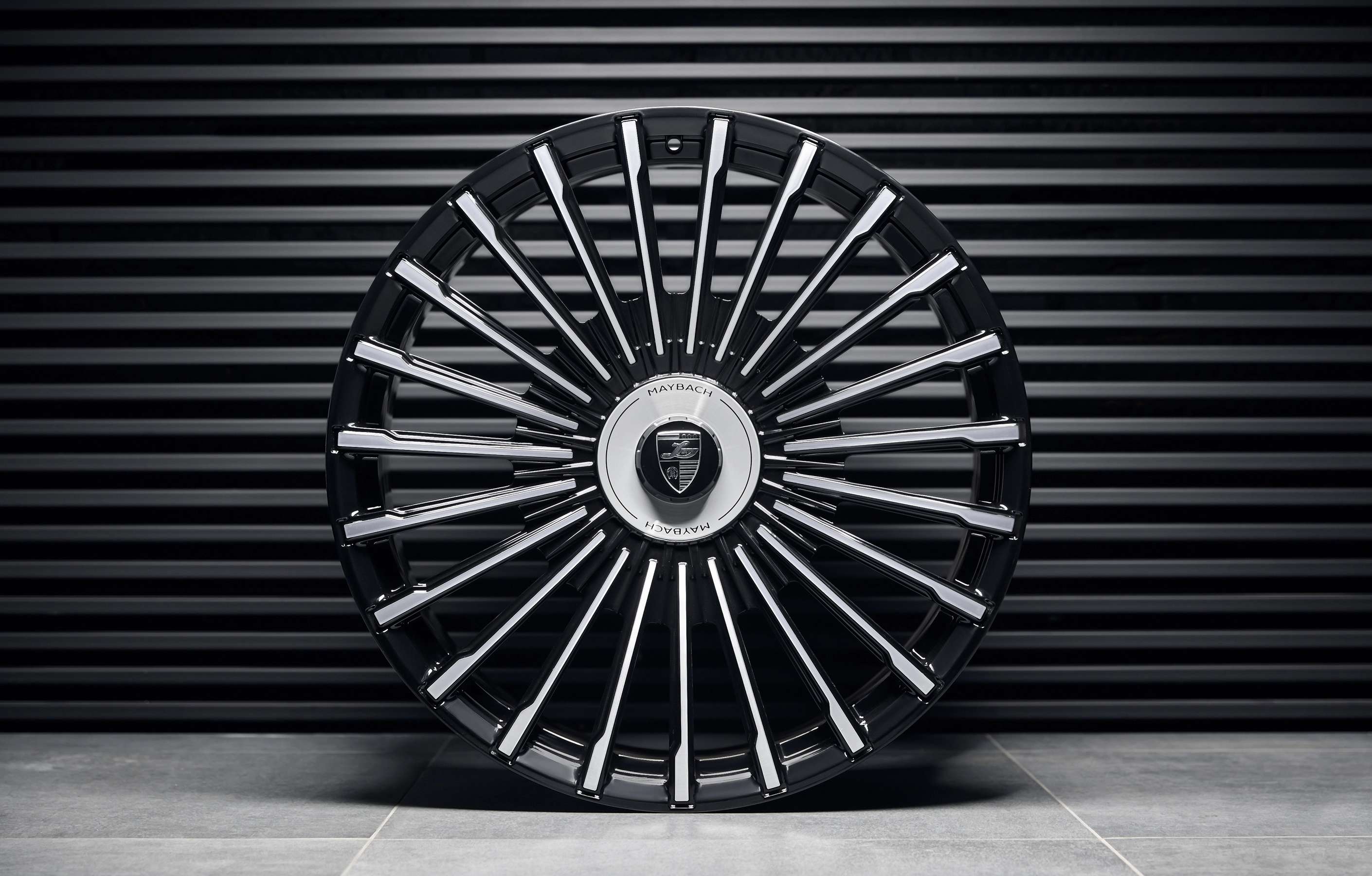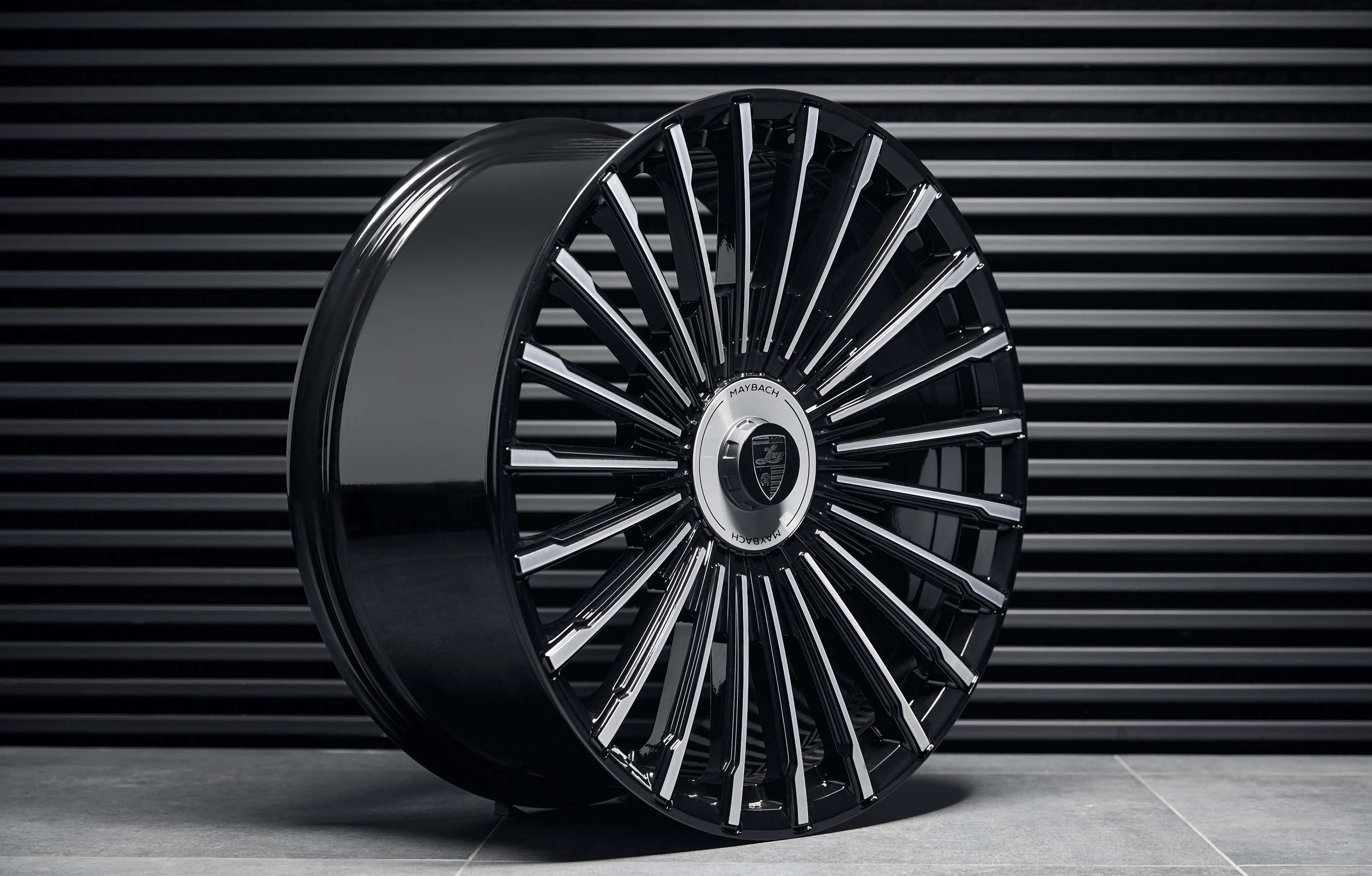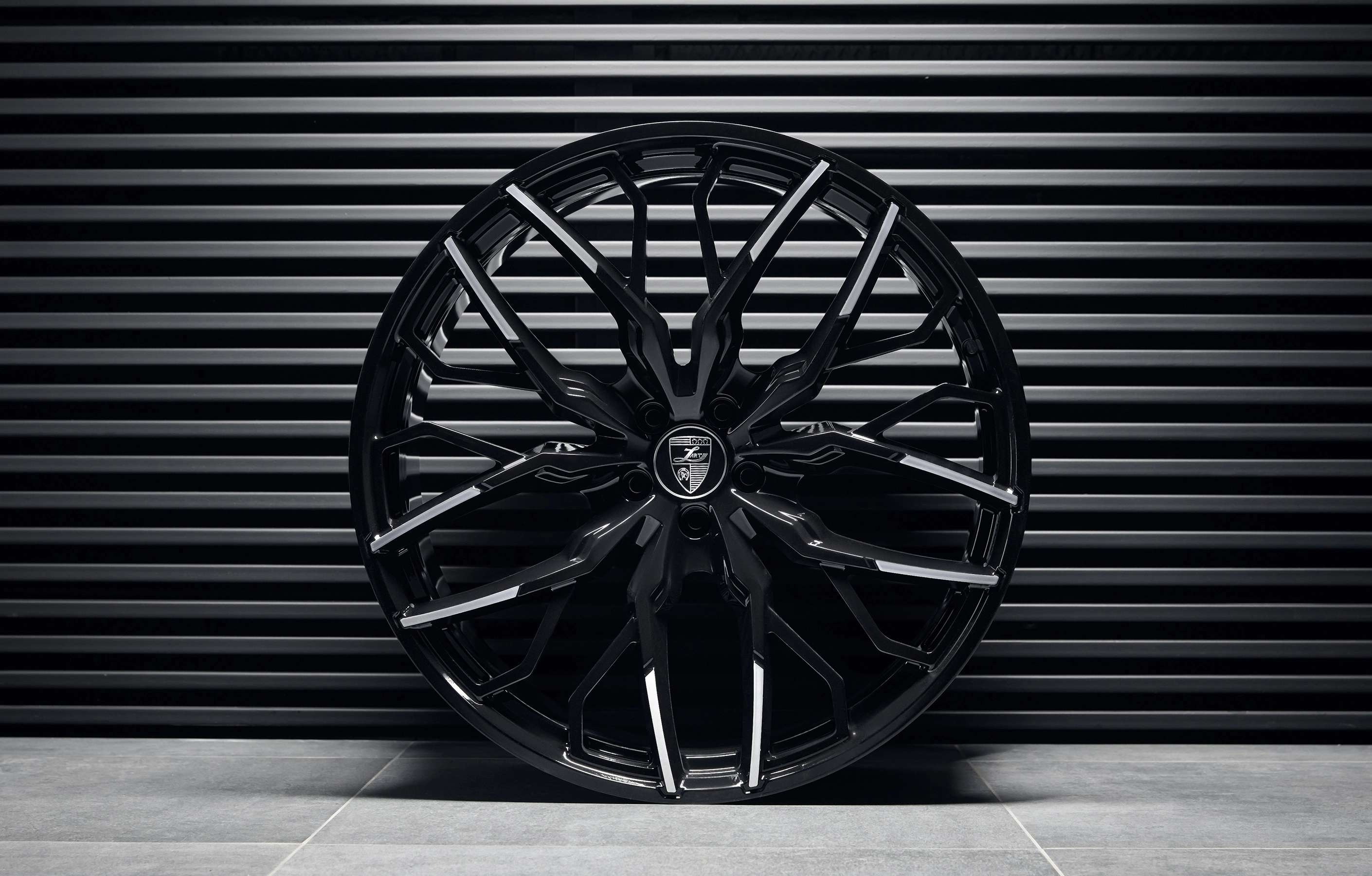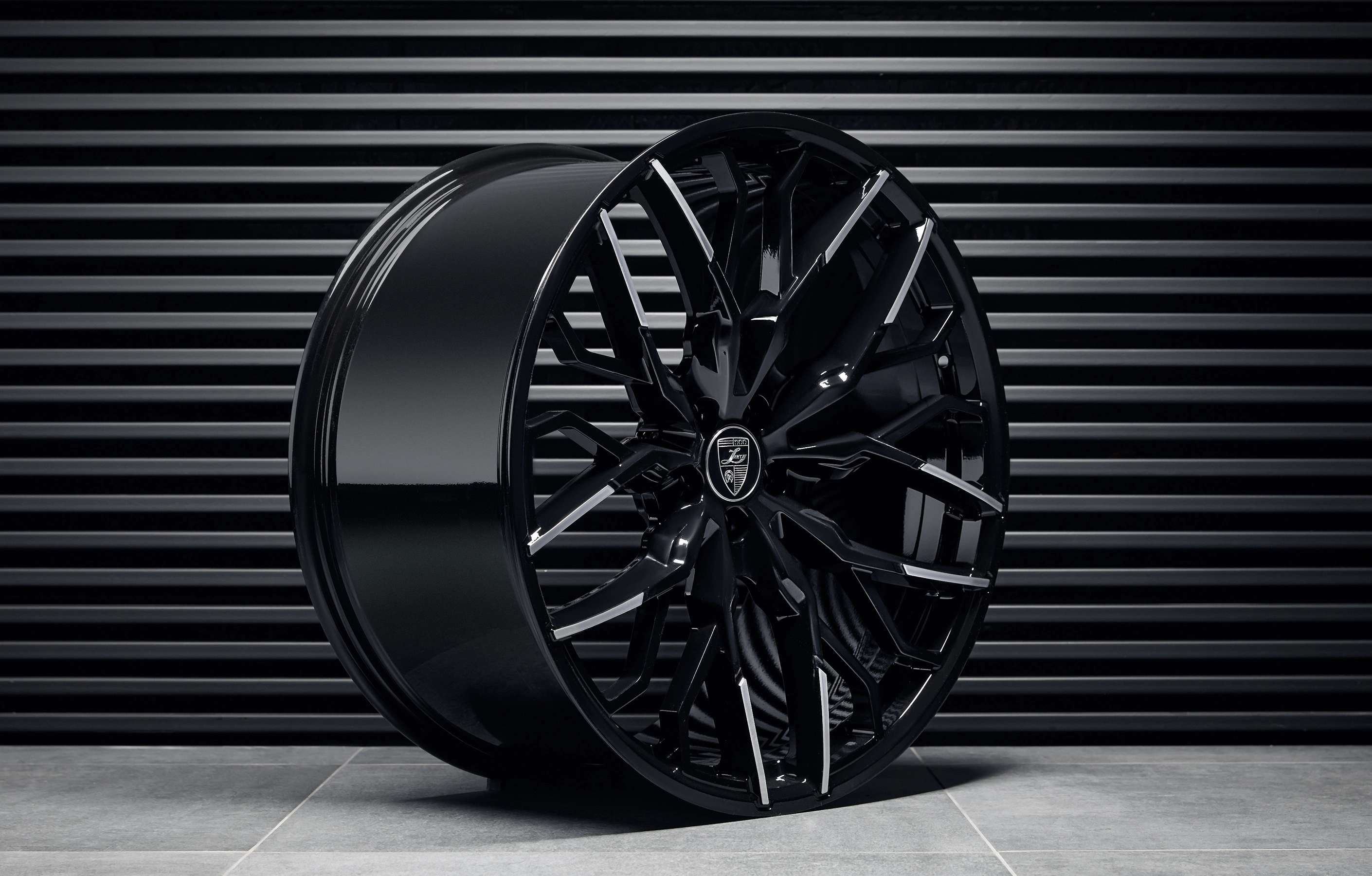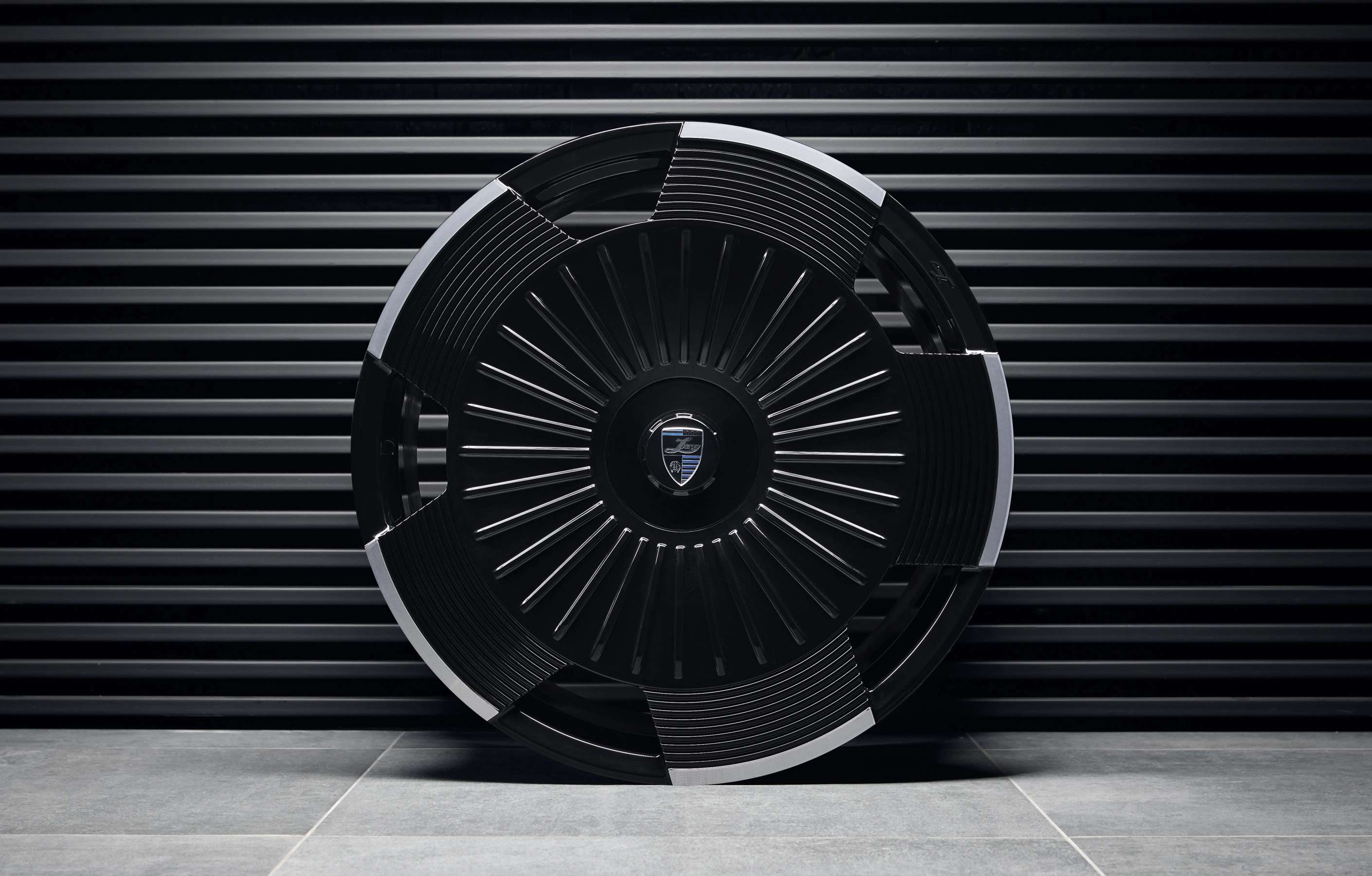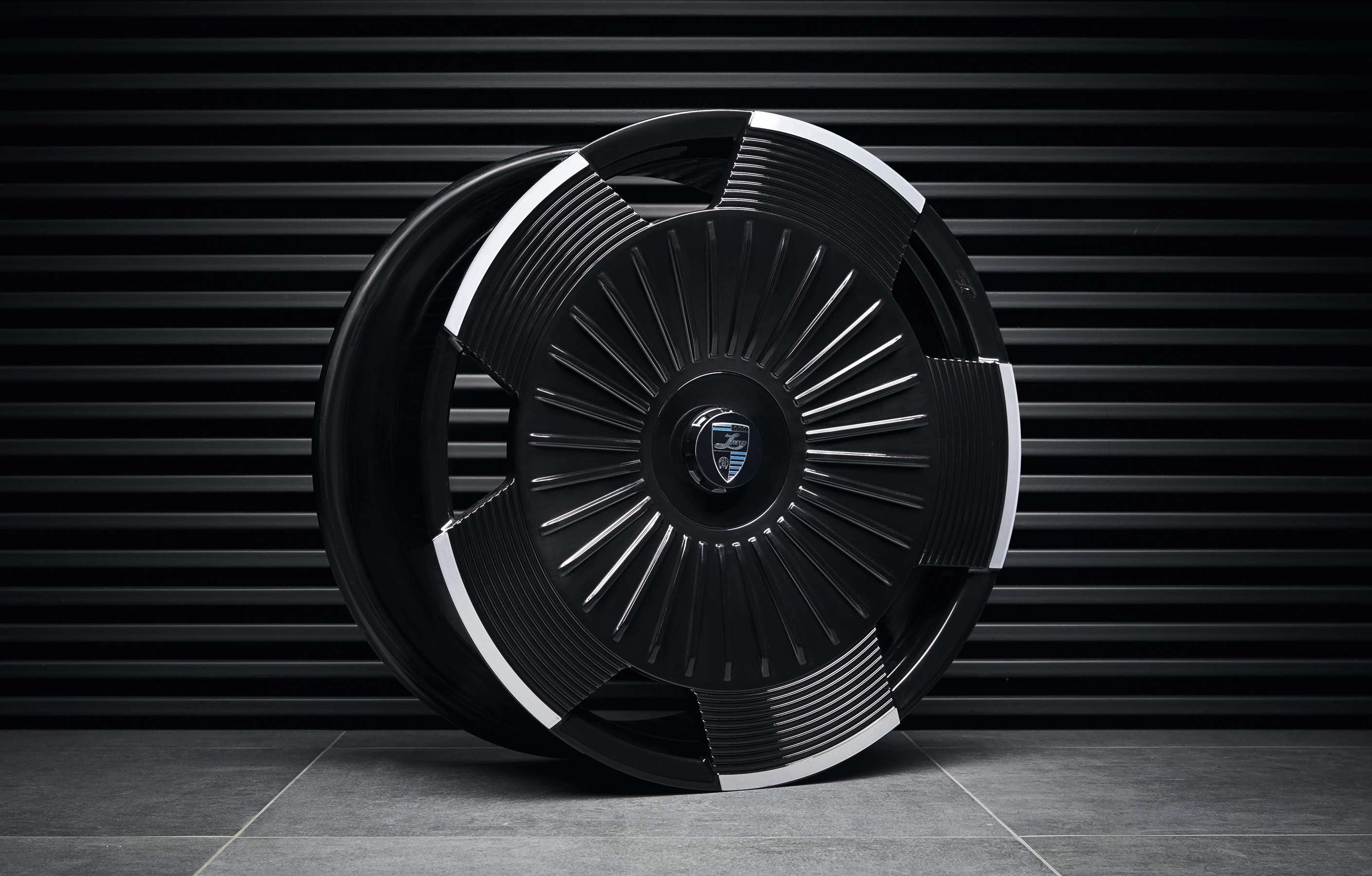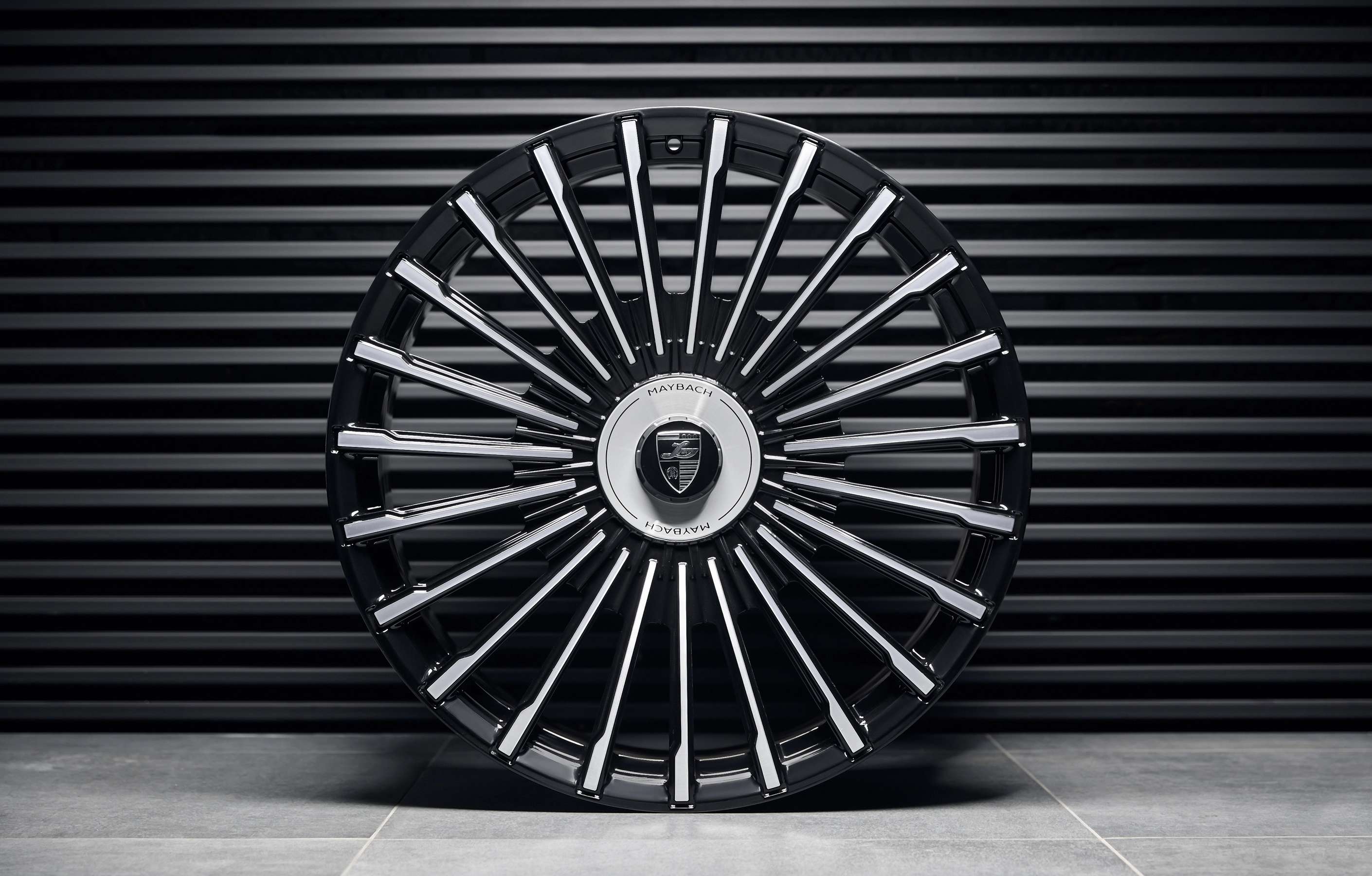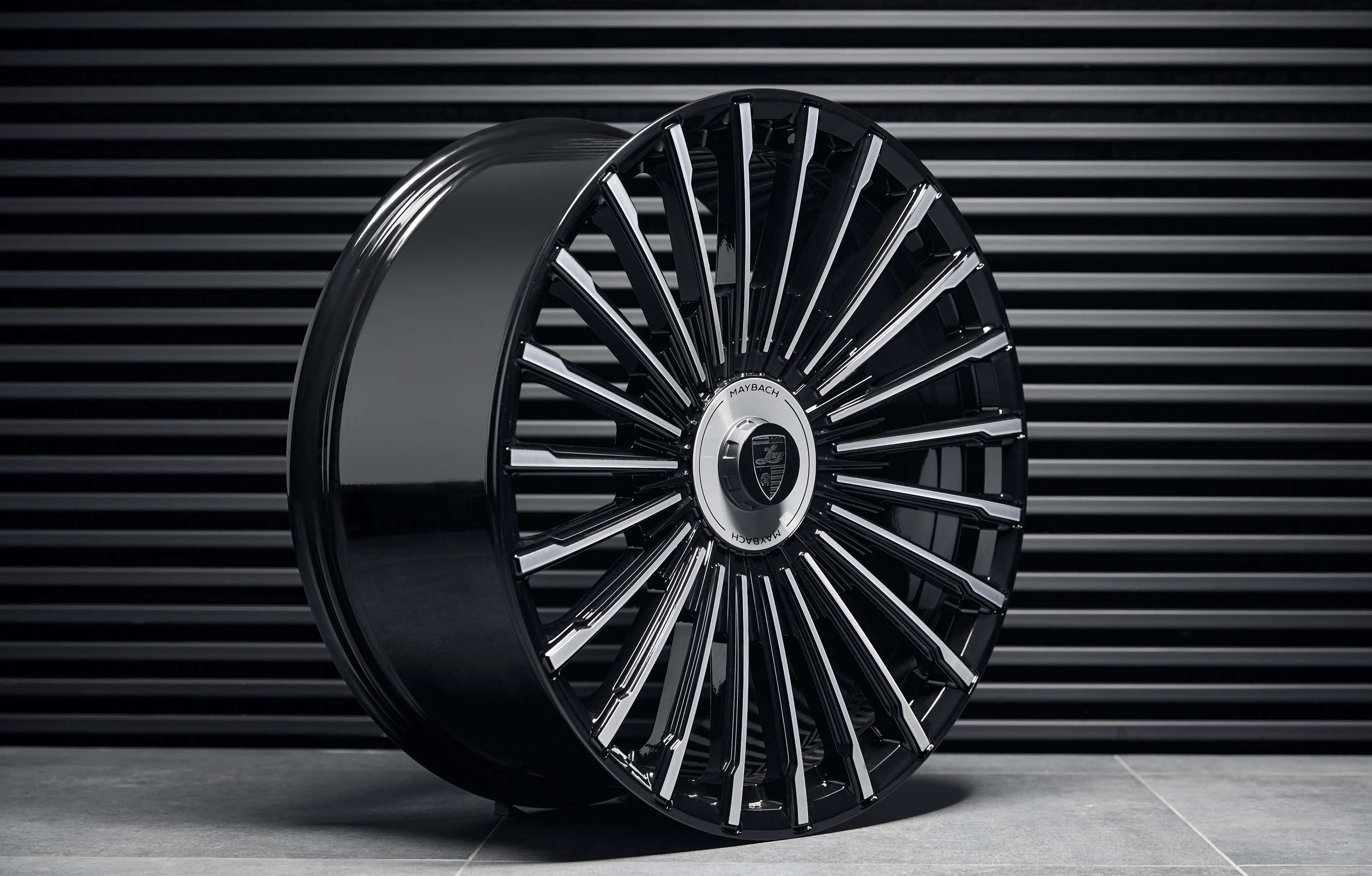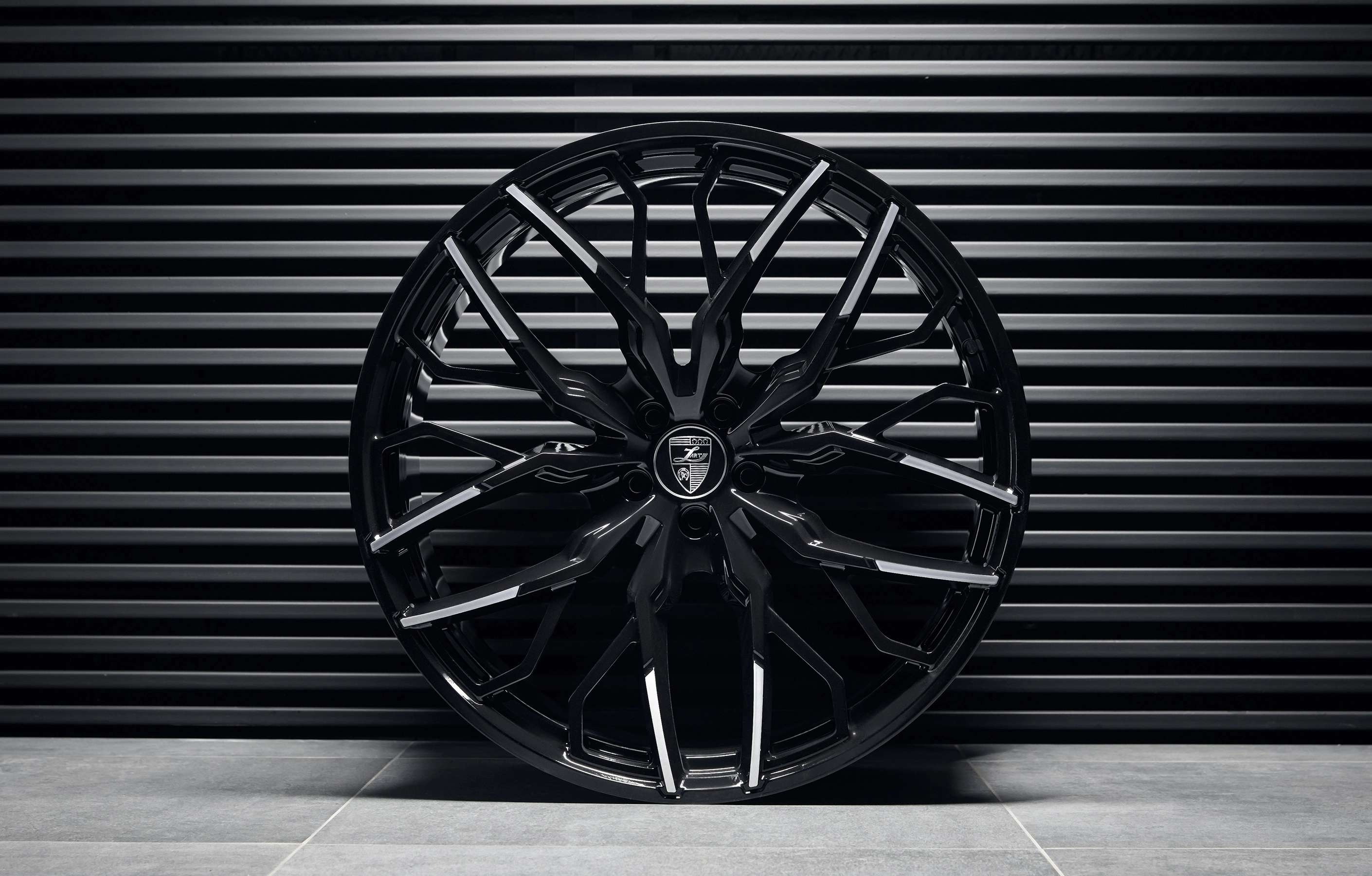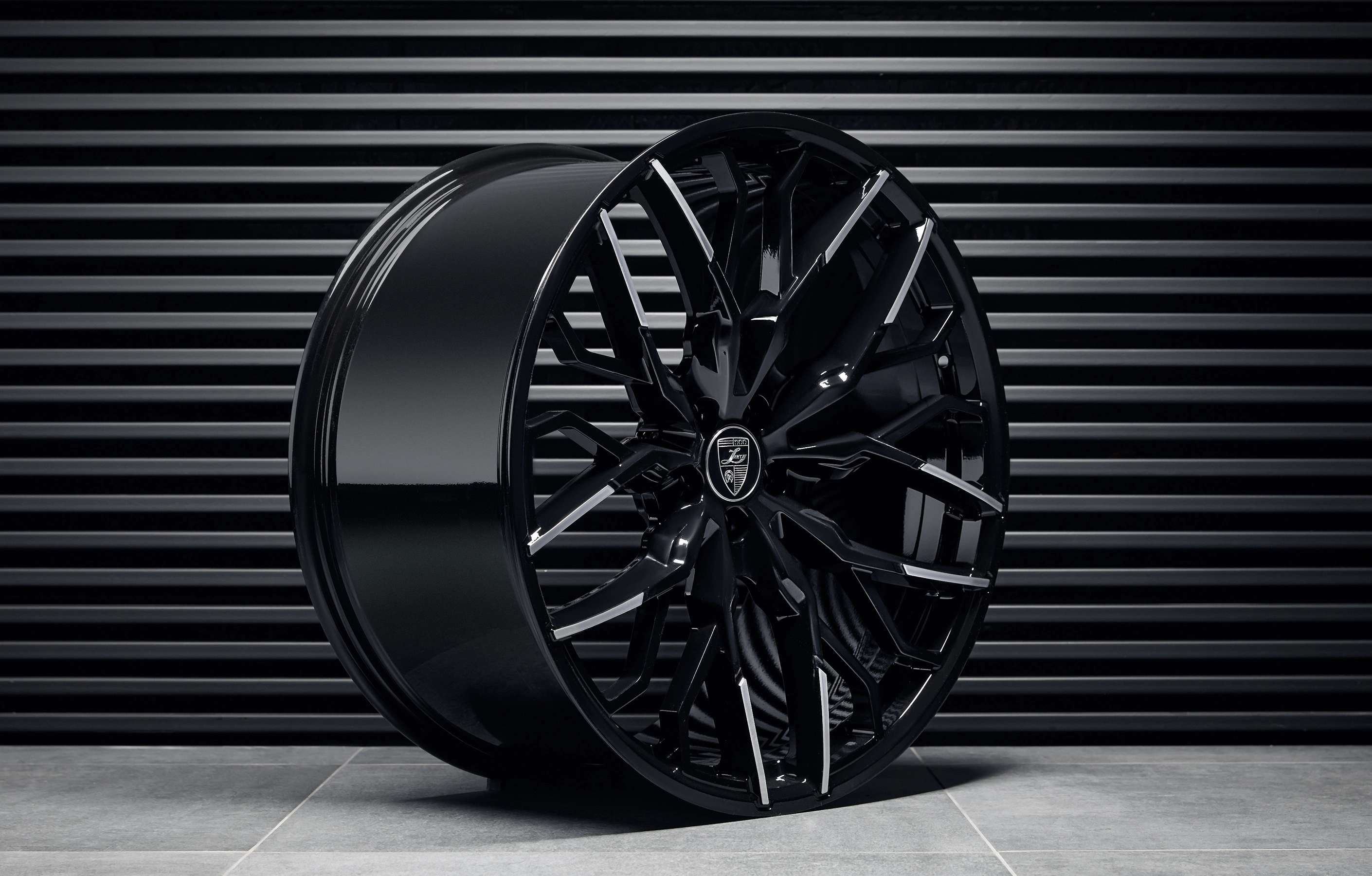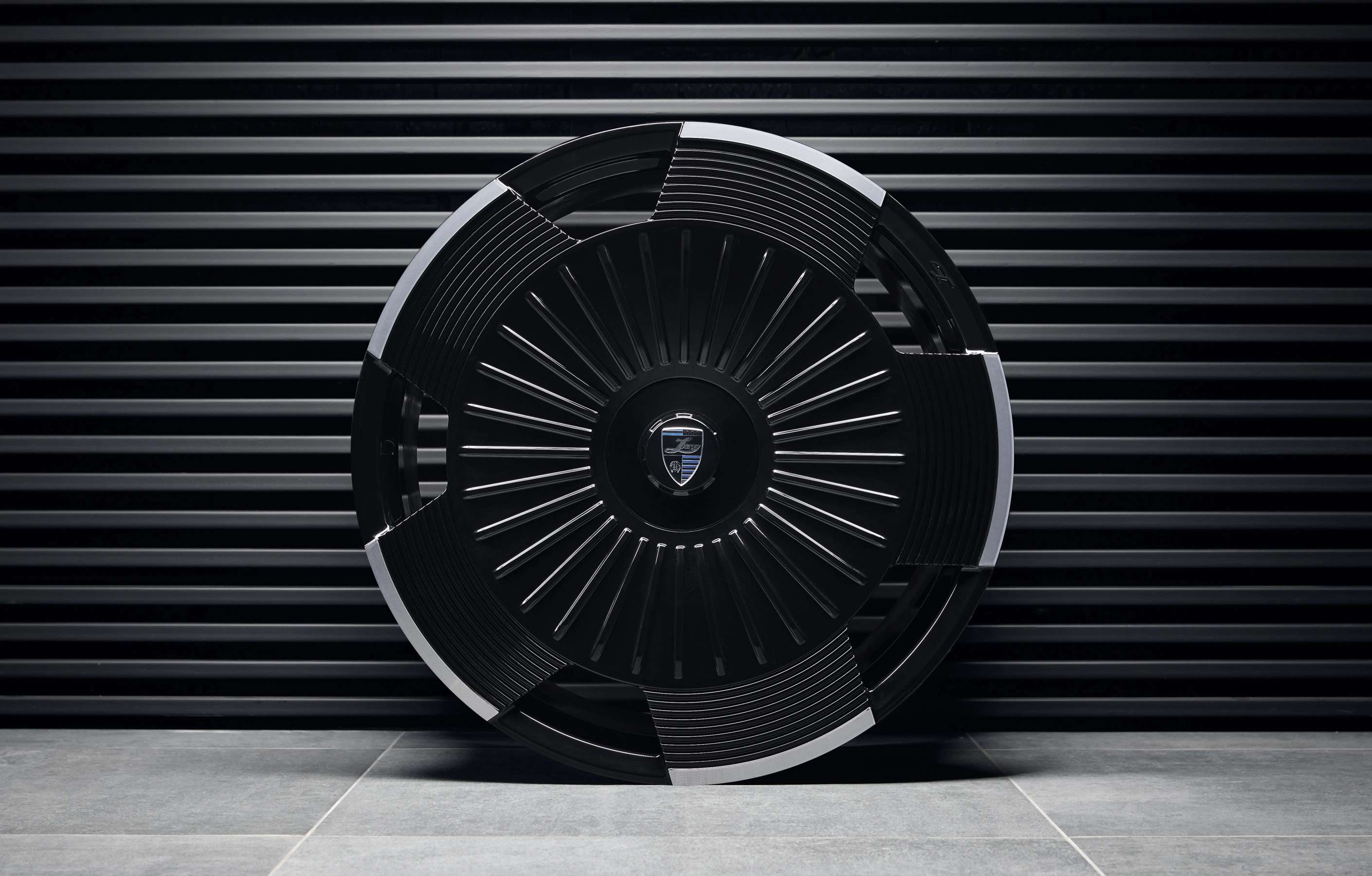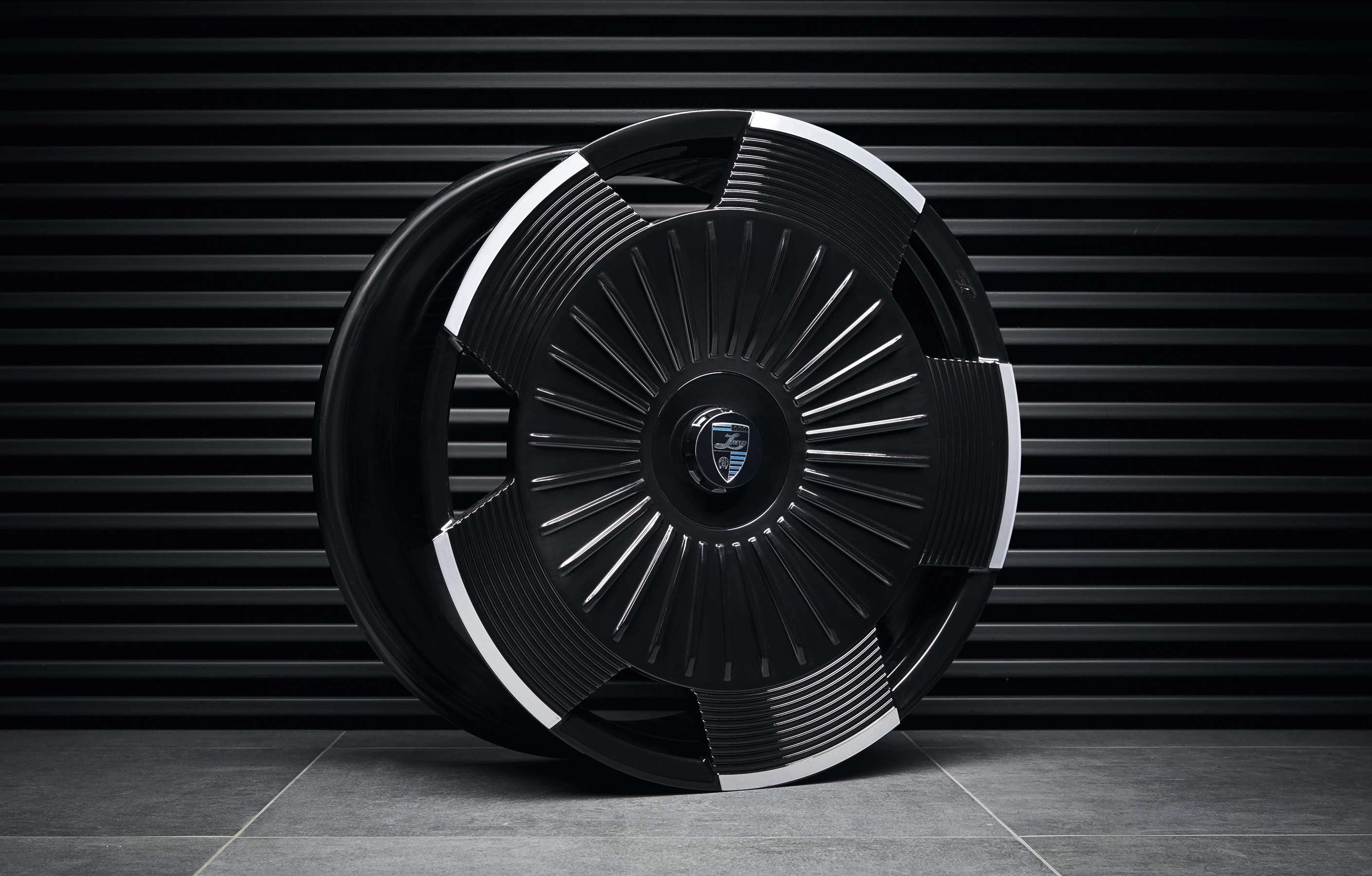 Wheels
Custom forged rims 24 inch
1. Rear bumper diffuser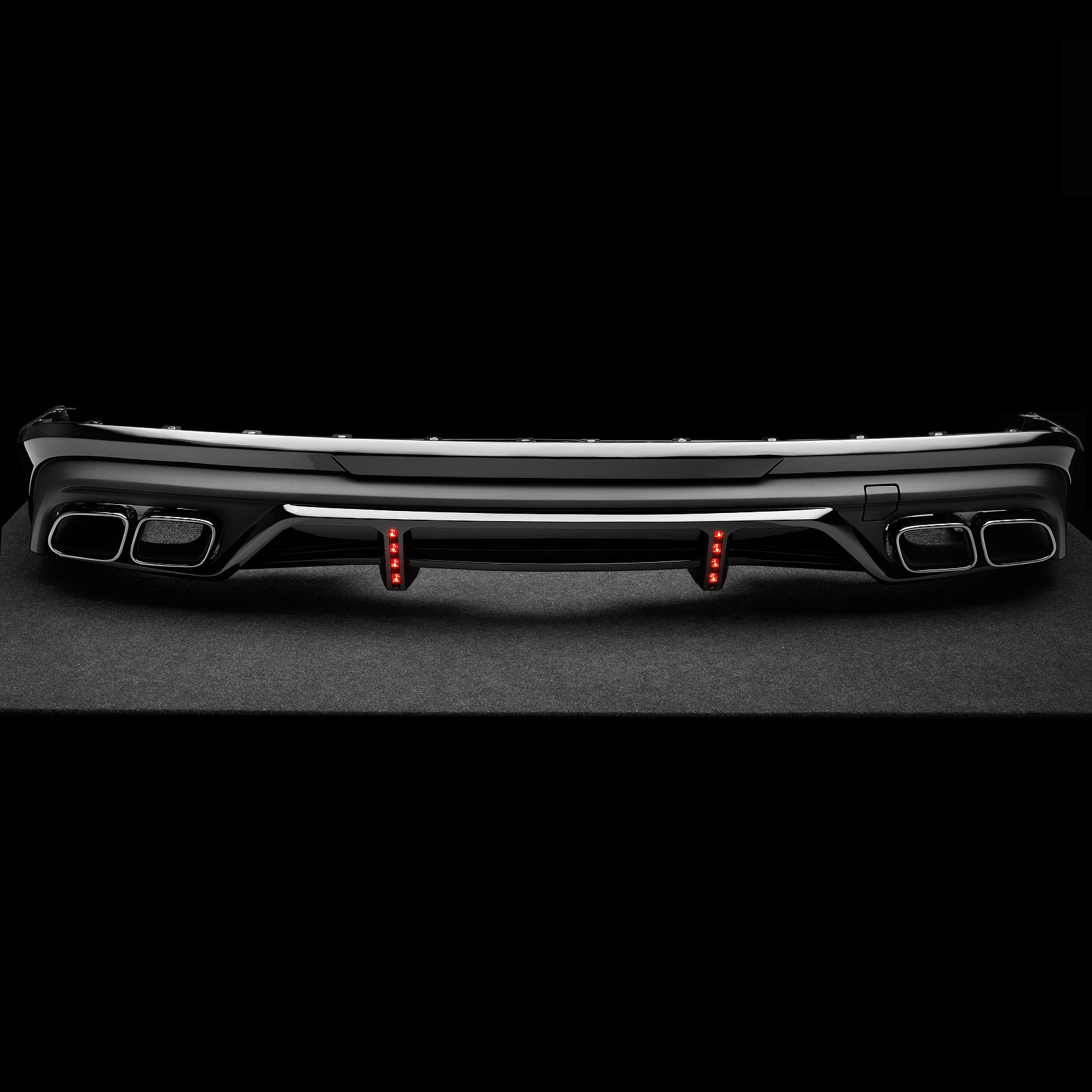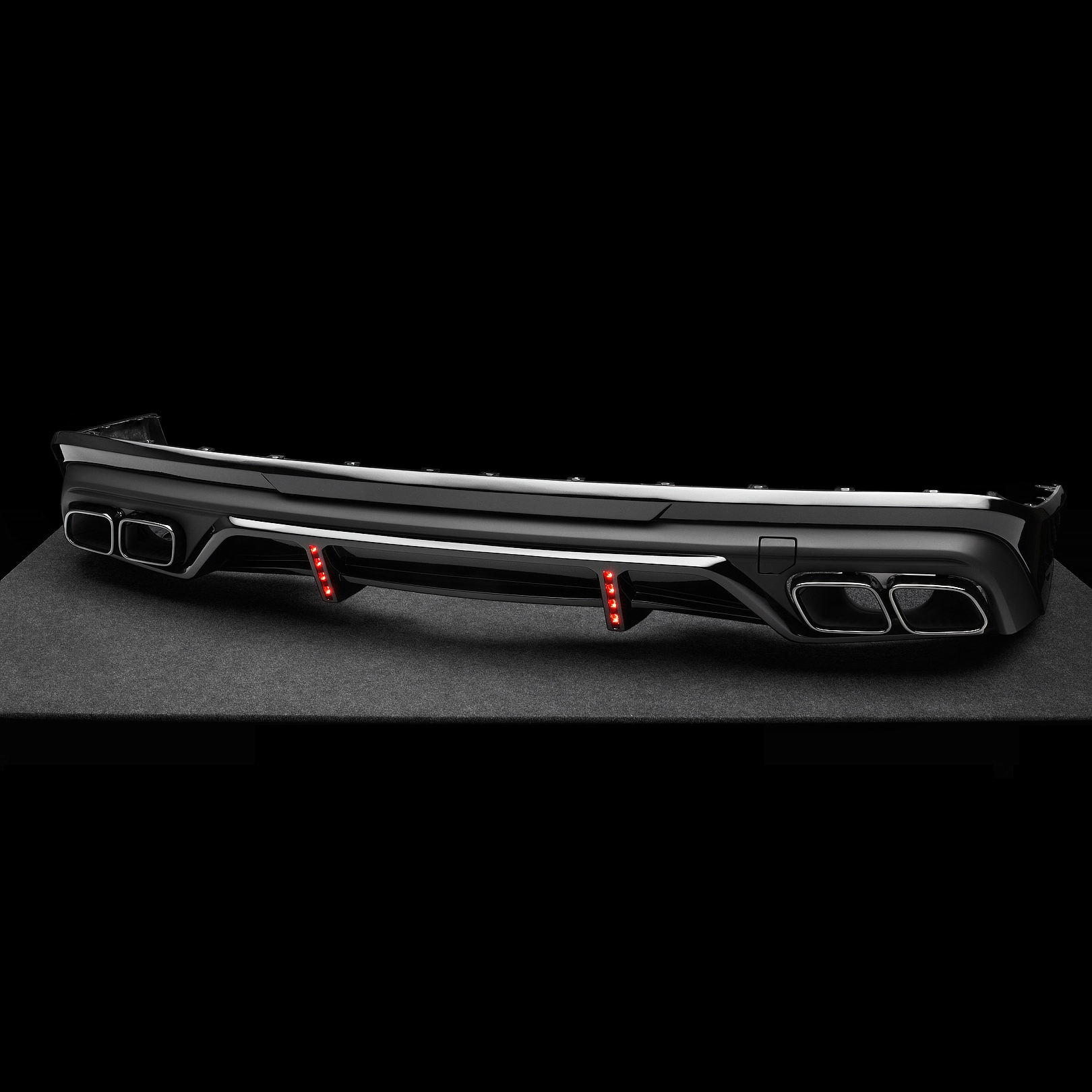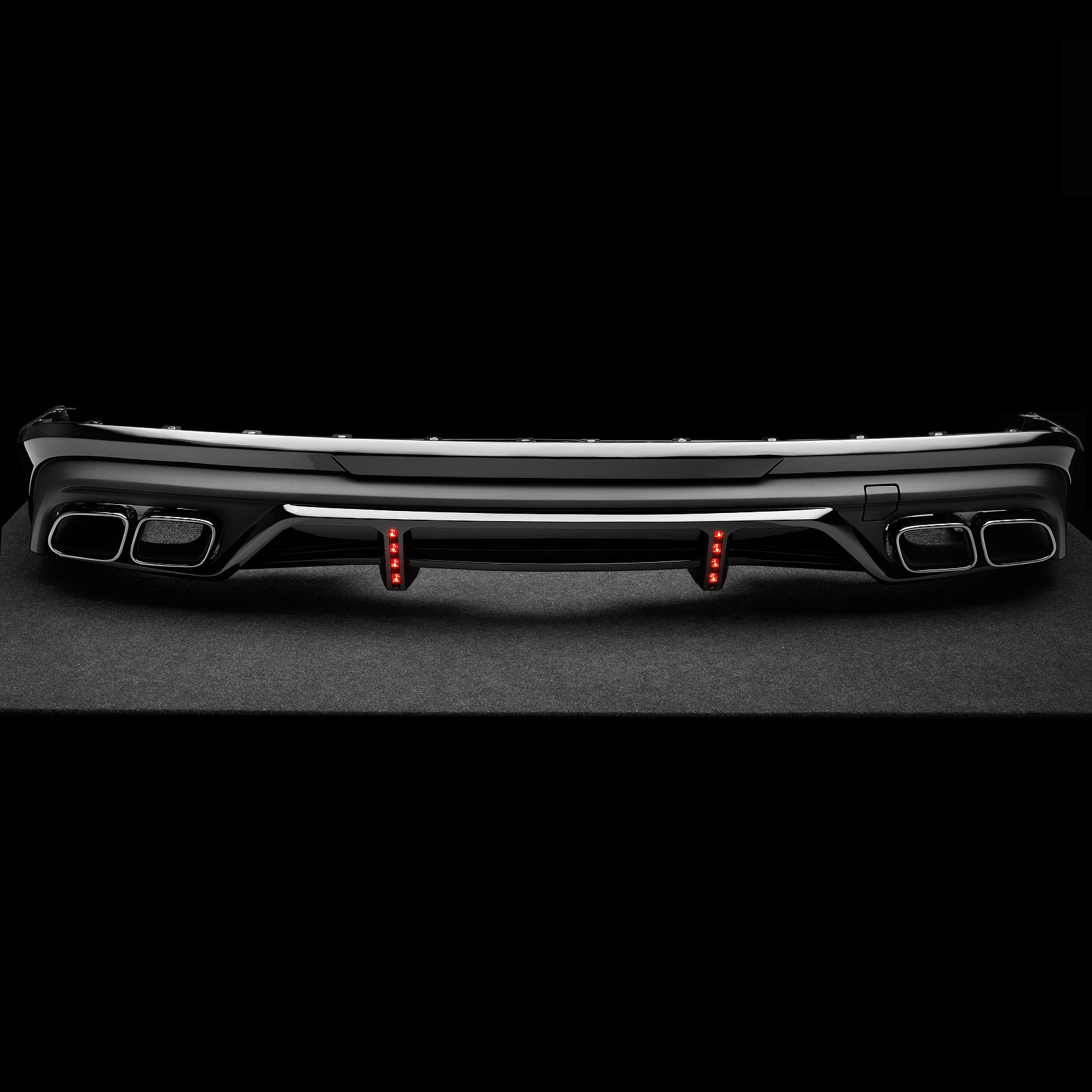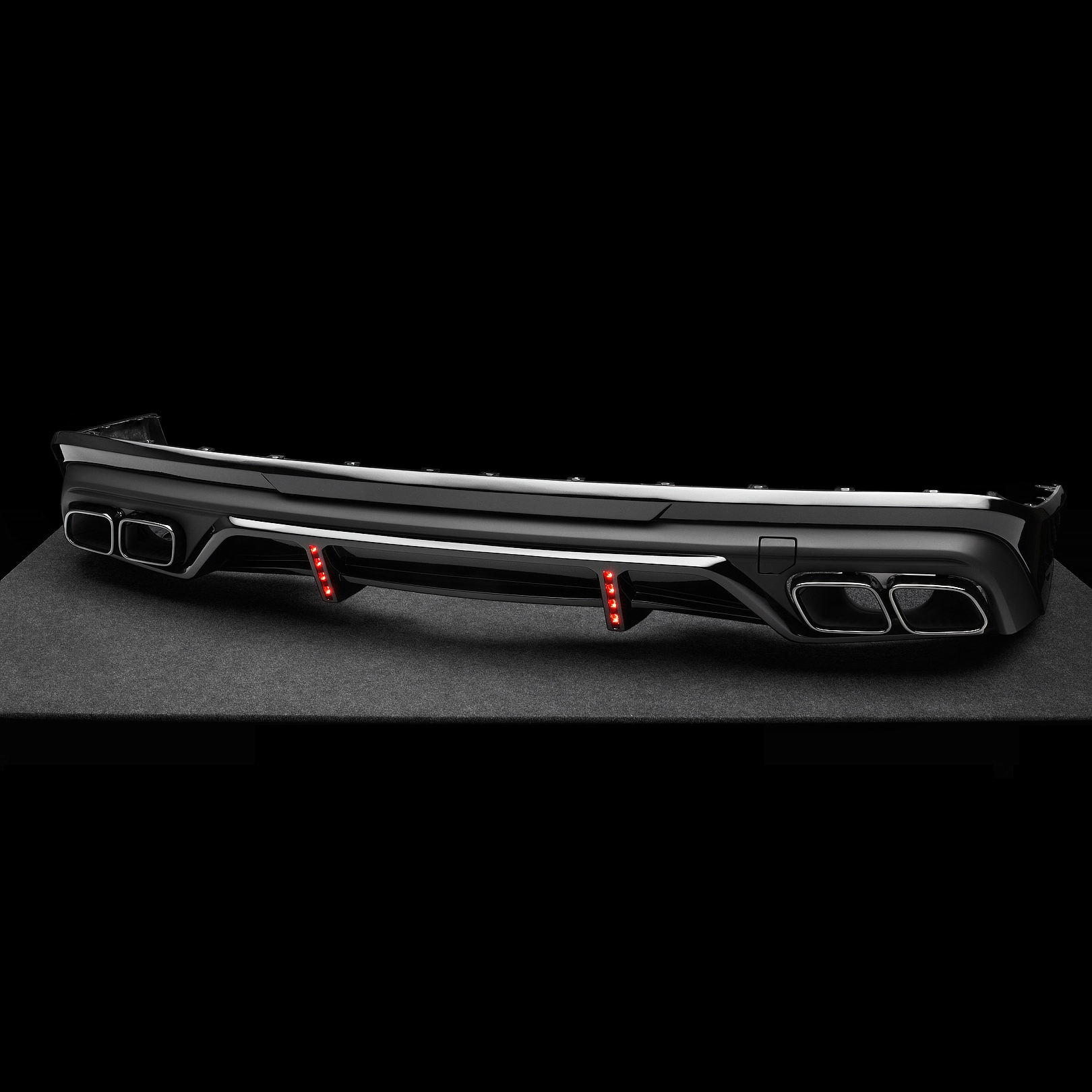 Rear bumper diffuser
Powerfull rear bumper overlay Charisma for Mercedes Maybach GLS 600 X167 2019 - 2023
(GLS-LR1-002.01.C/63)
2. Brake light (2 pcs.)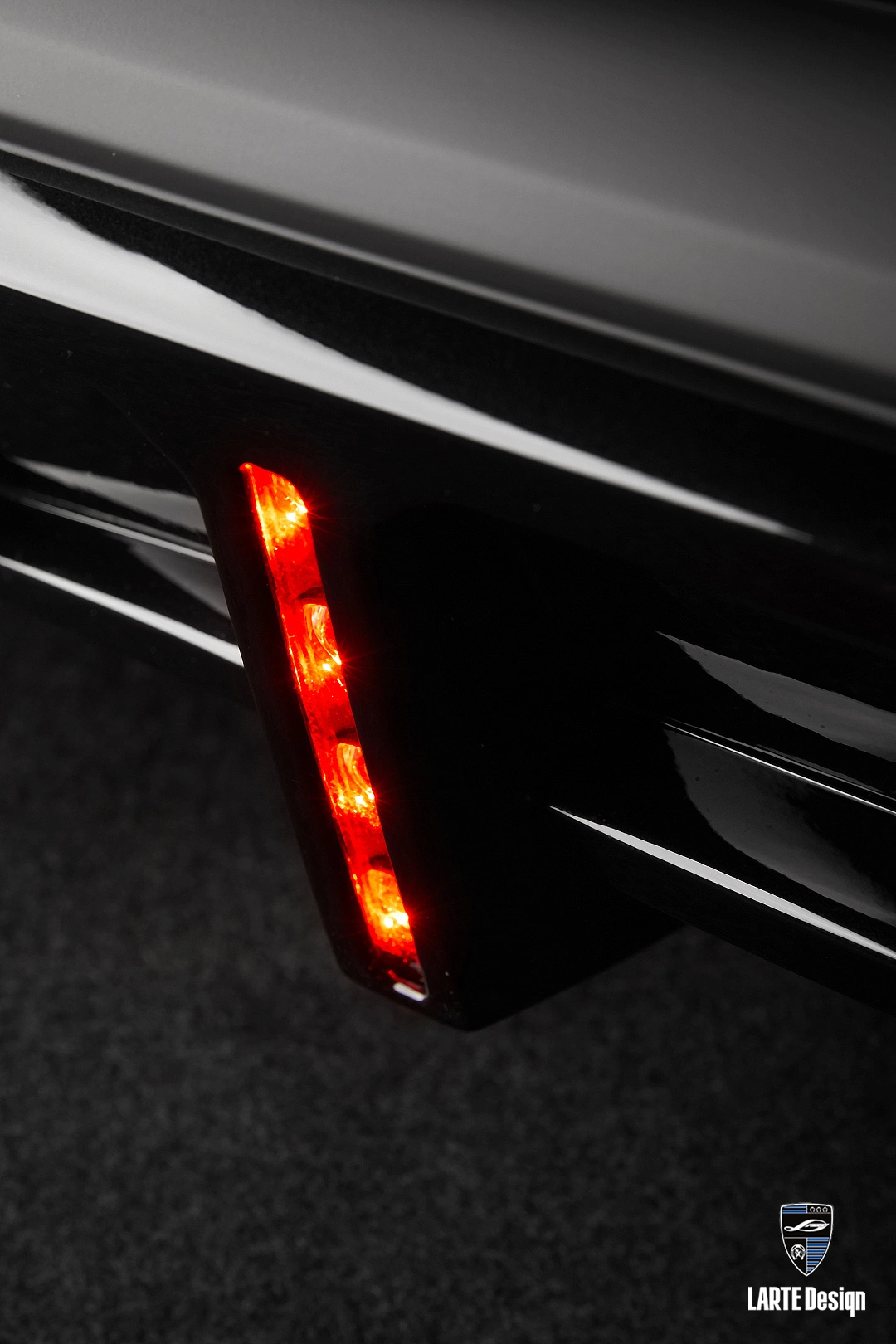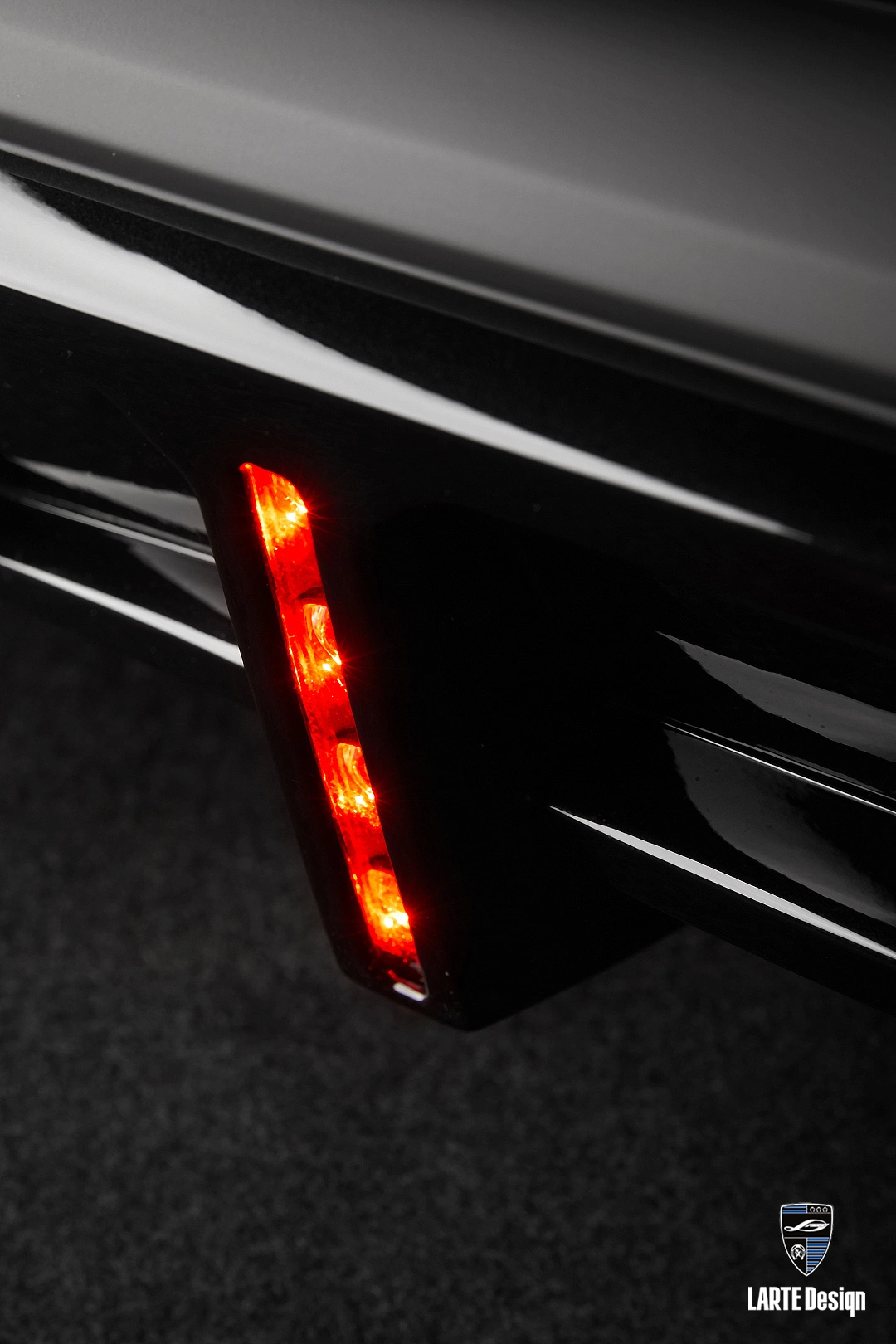 Brake light (2 pcs.)
Additional double brake lights for Mercedes Maybach GLS 600 X167 2019 - 2023
(3572)
3. Roof spoiler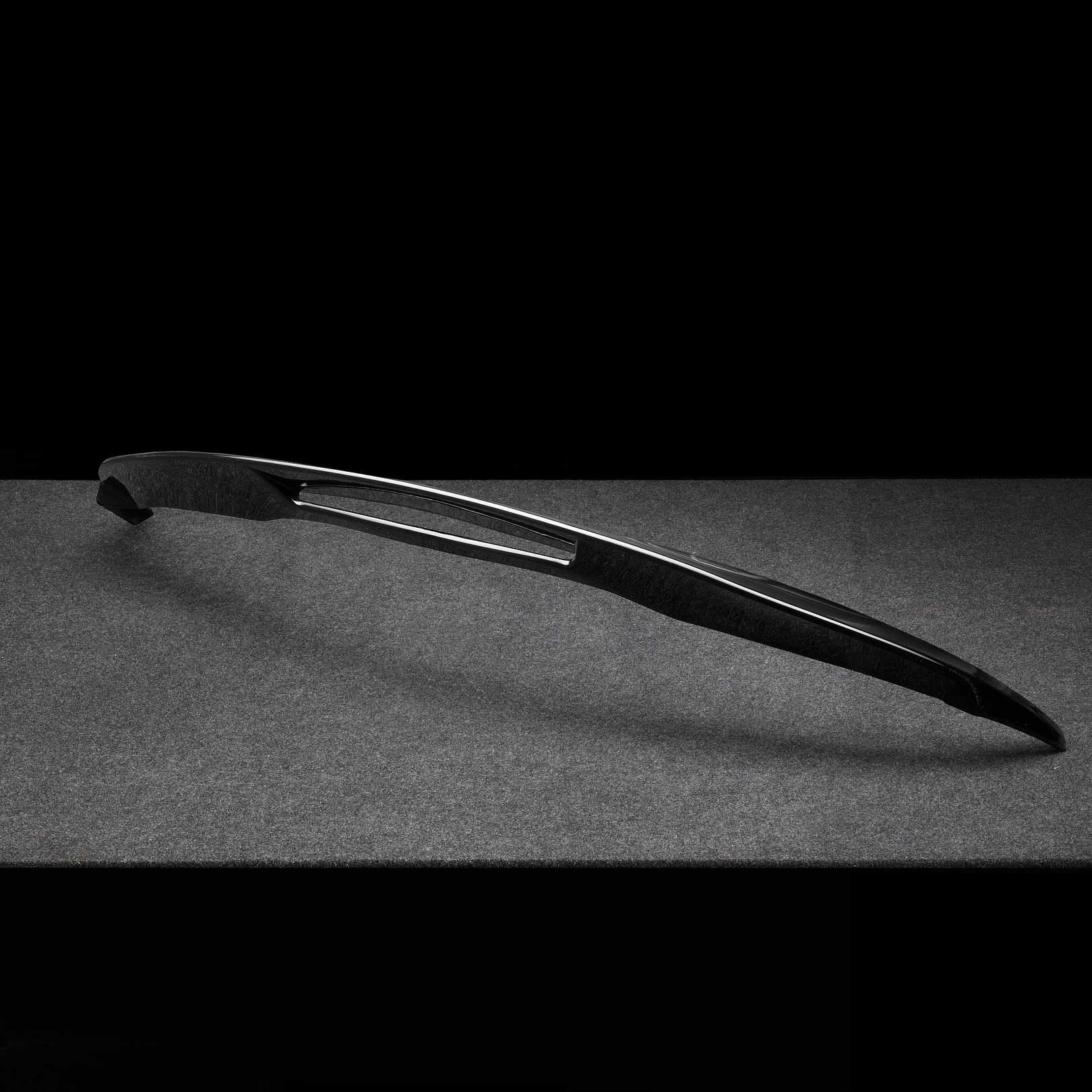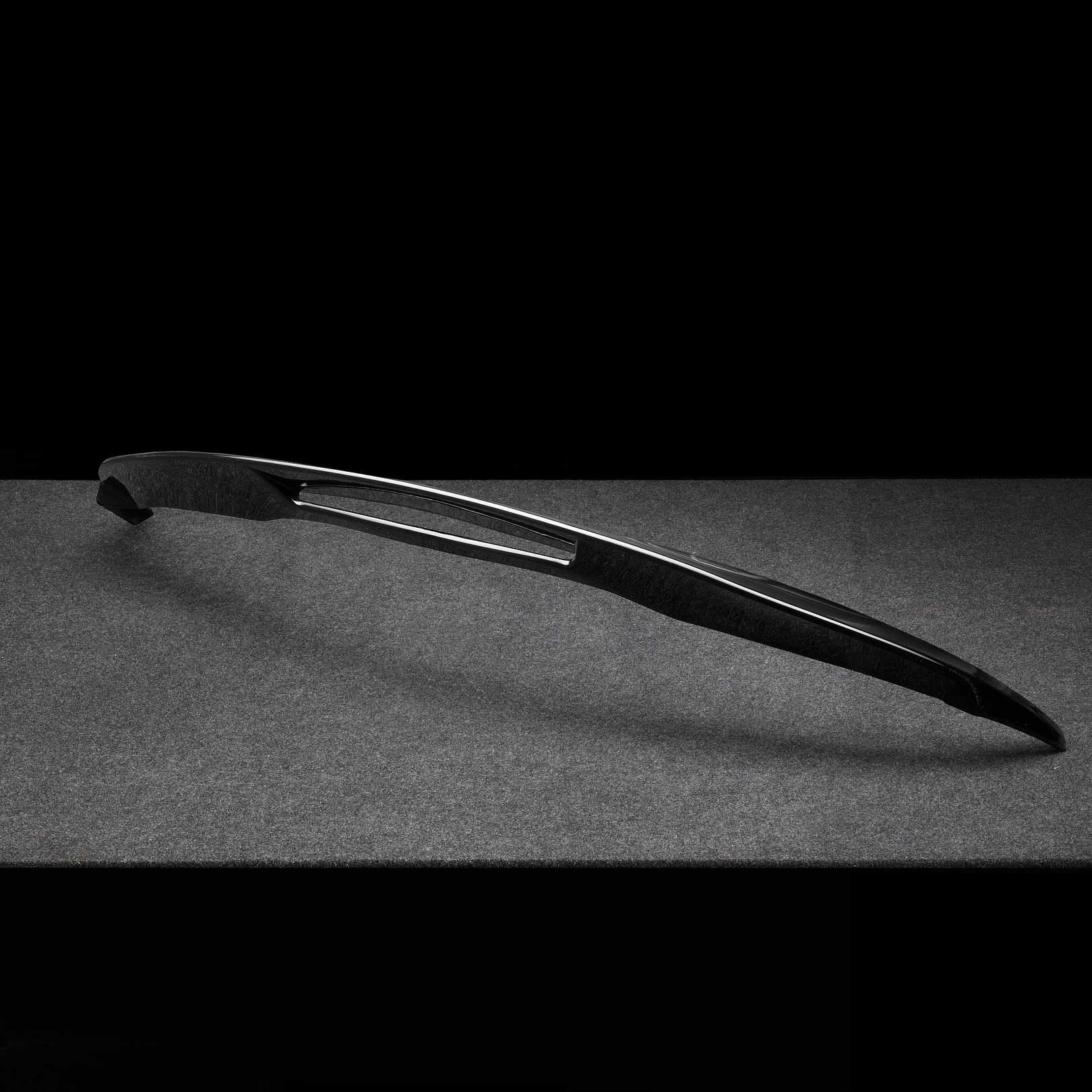 Roof spoiler
Sports roof spoiler Charisma for Mercedes Maybach GLS 600 X167 2019 - 2023
(GLS-LR2-005.00.C)
4. Fender arches rear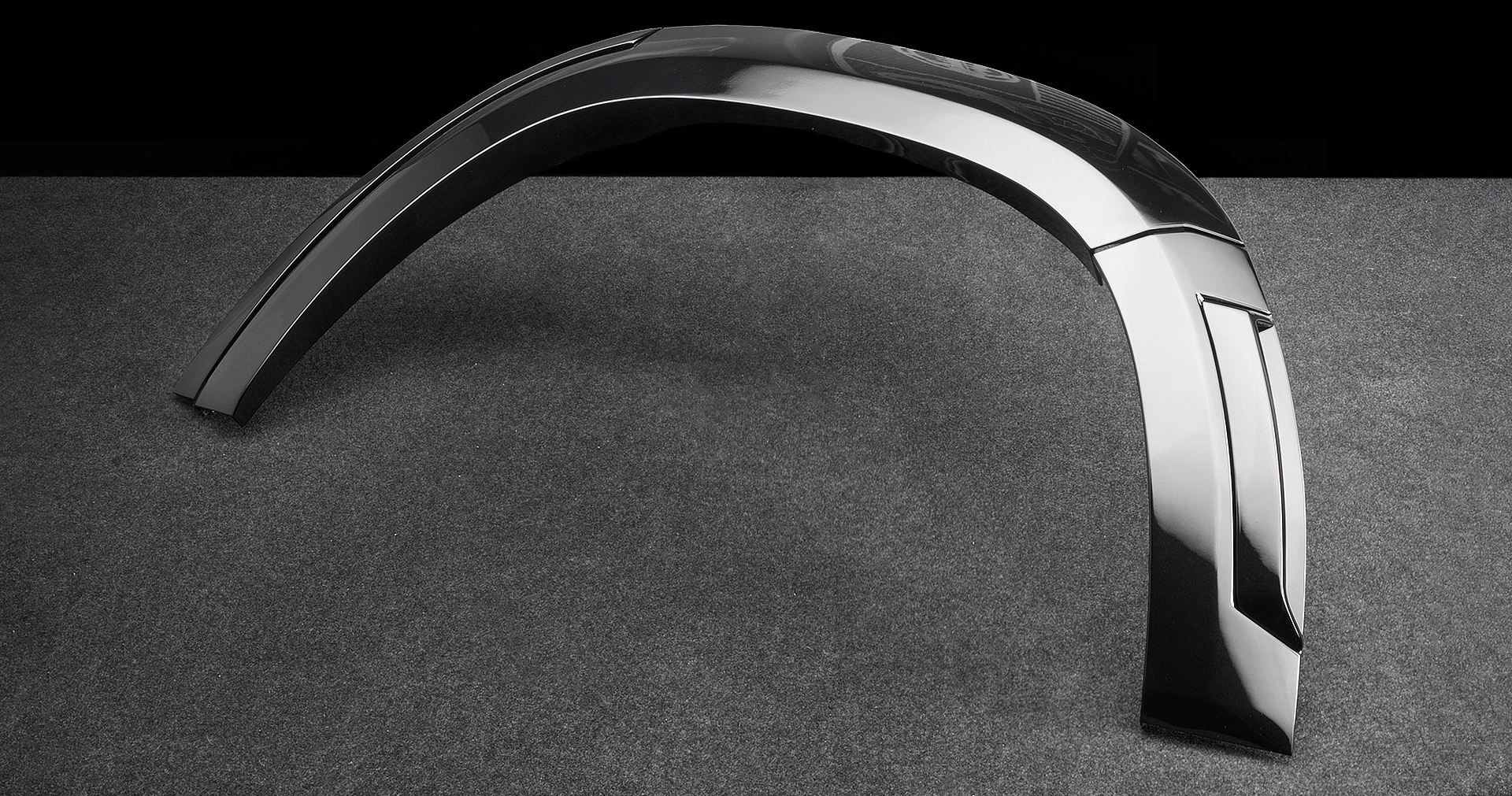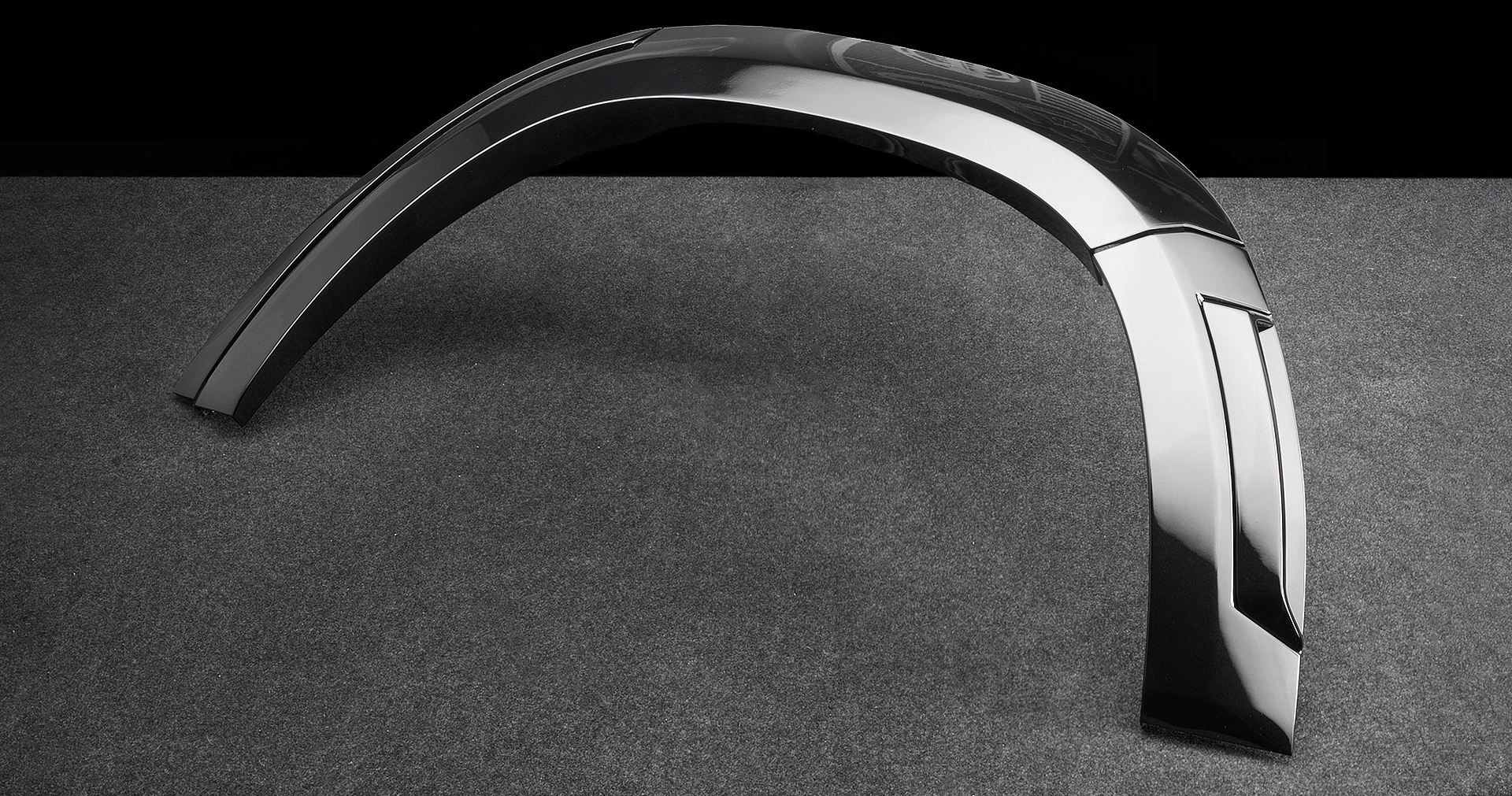 Fender arches rear
Rear arch extensions Charisma for Mercedes Maybach GLS 600 X167 2019 - 2023
(GLS-LR-006.01/02)
5. Rear bumper overlay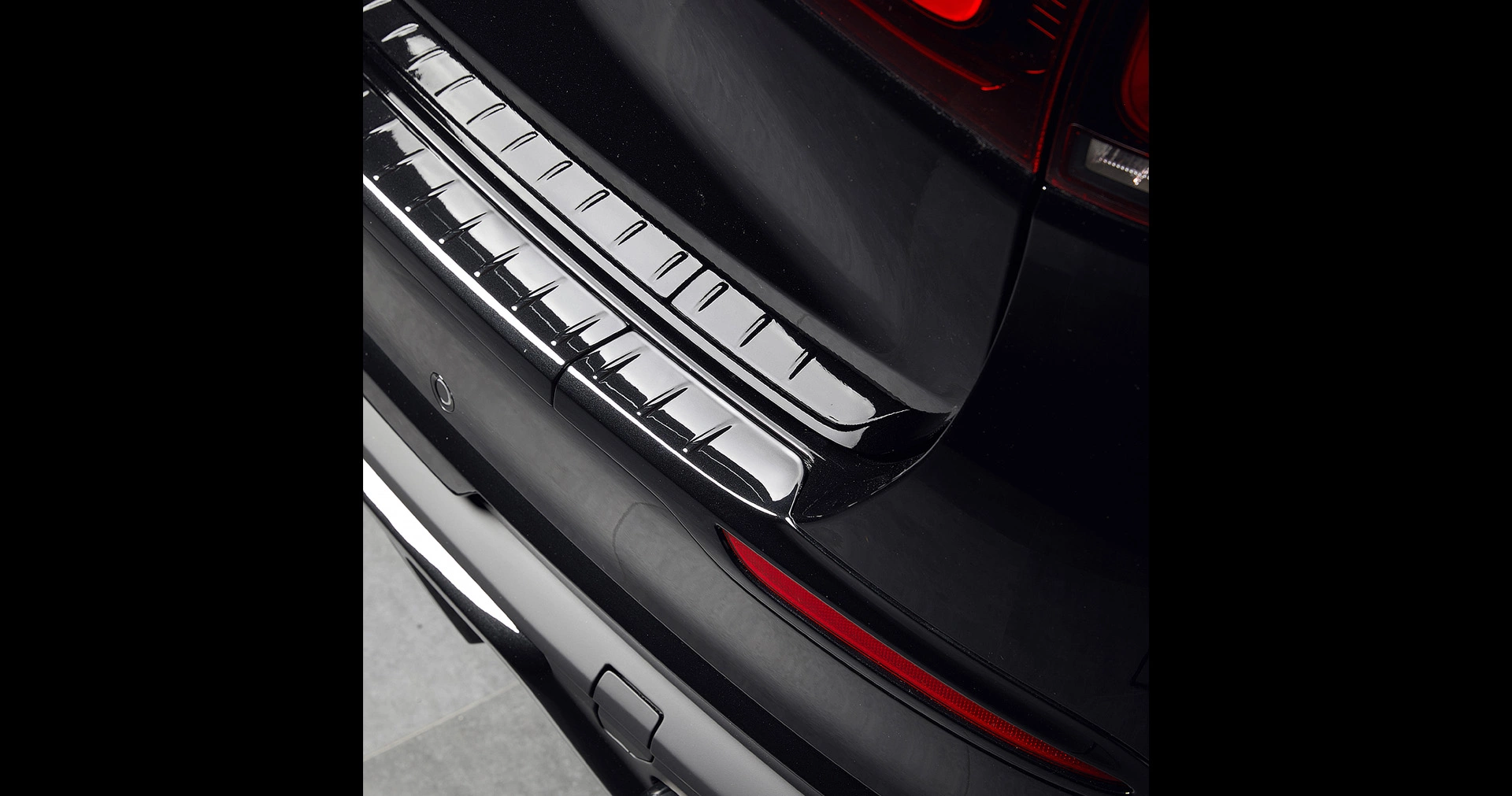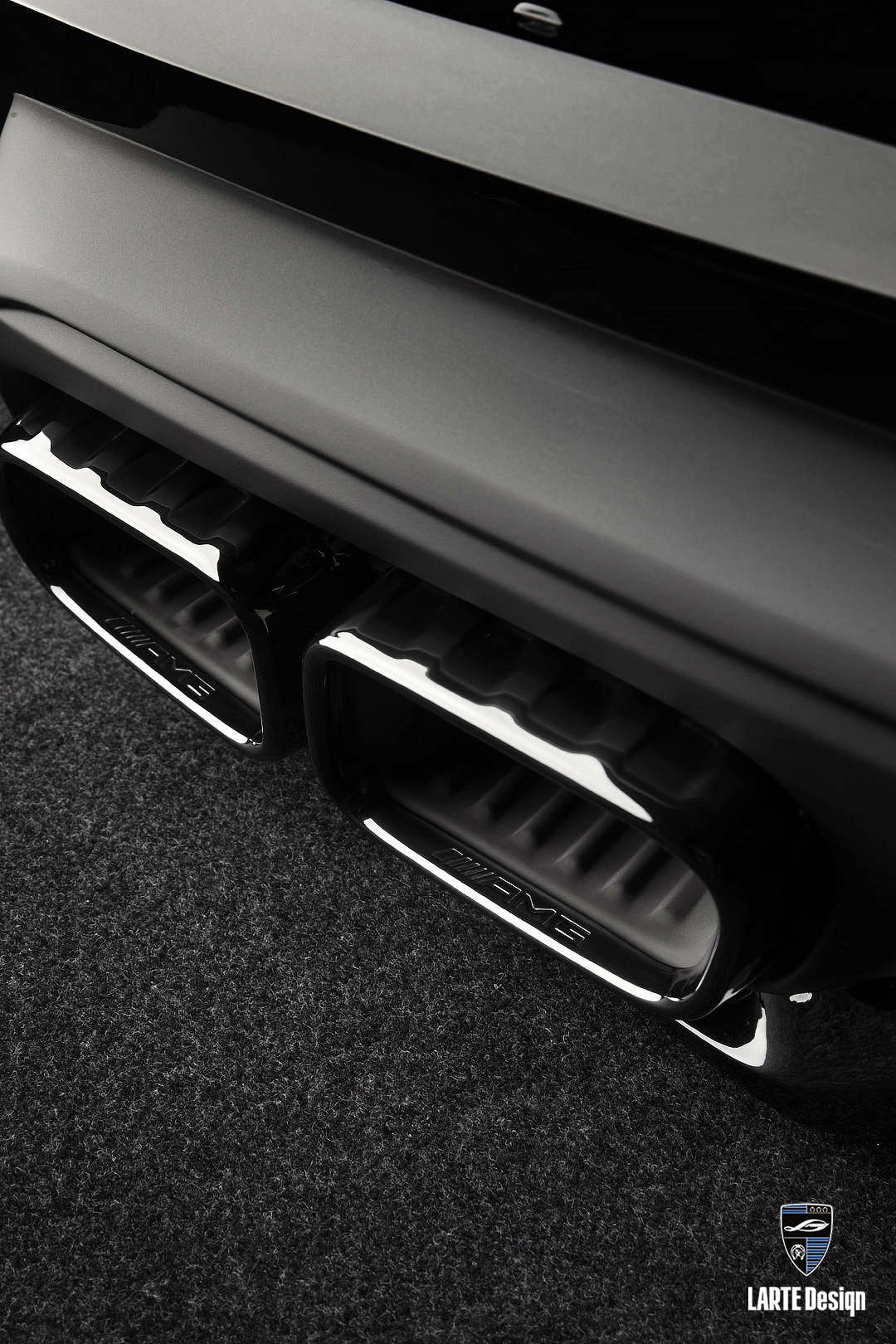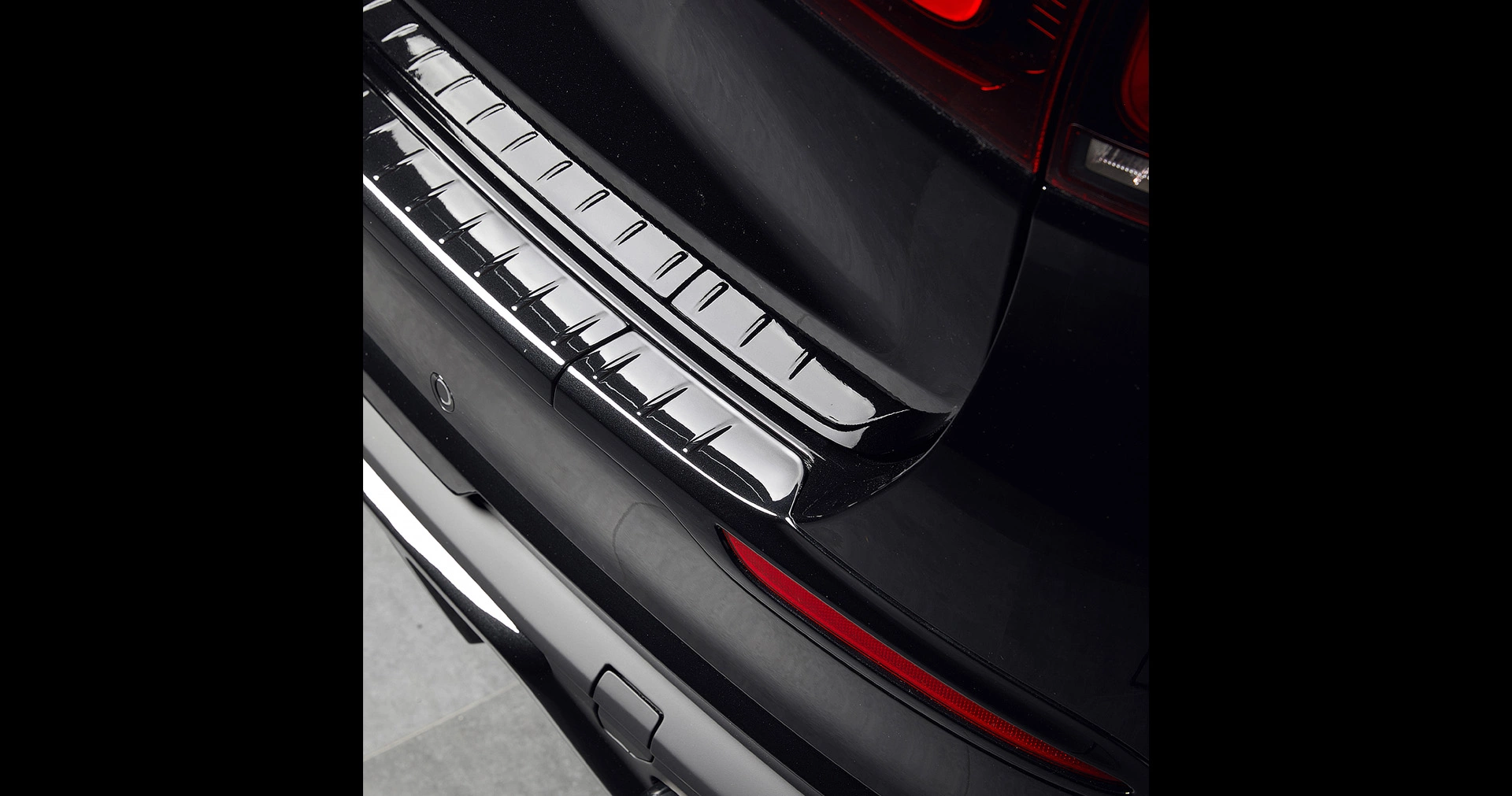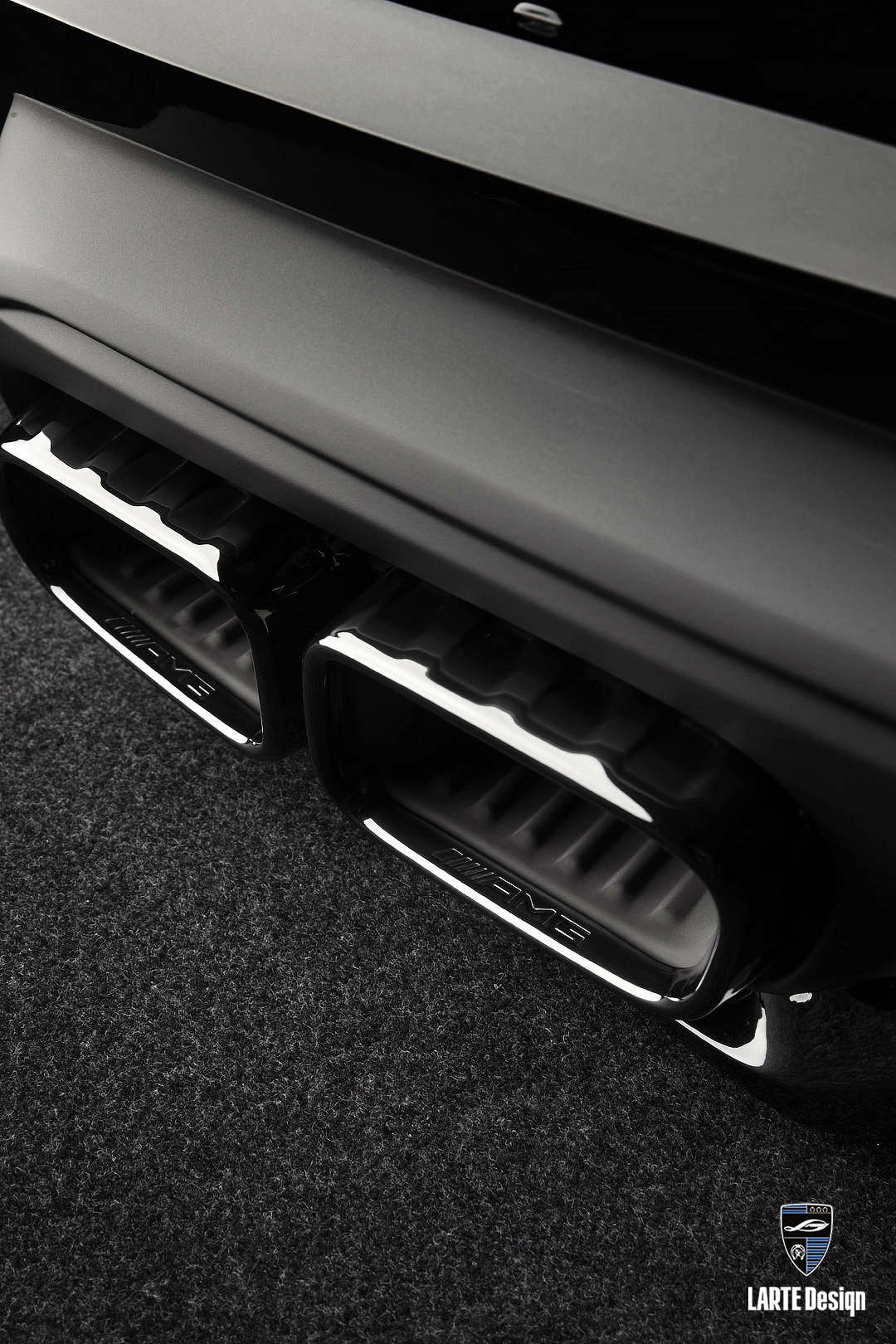 Rear bumper overlay
Antichrome trunk overlay for Mercedes Maybach GLS 600 X167 2019 - 2023
(GLS-LR2-002.00.C)
6. Tailpipe tips AMG 63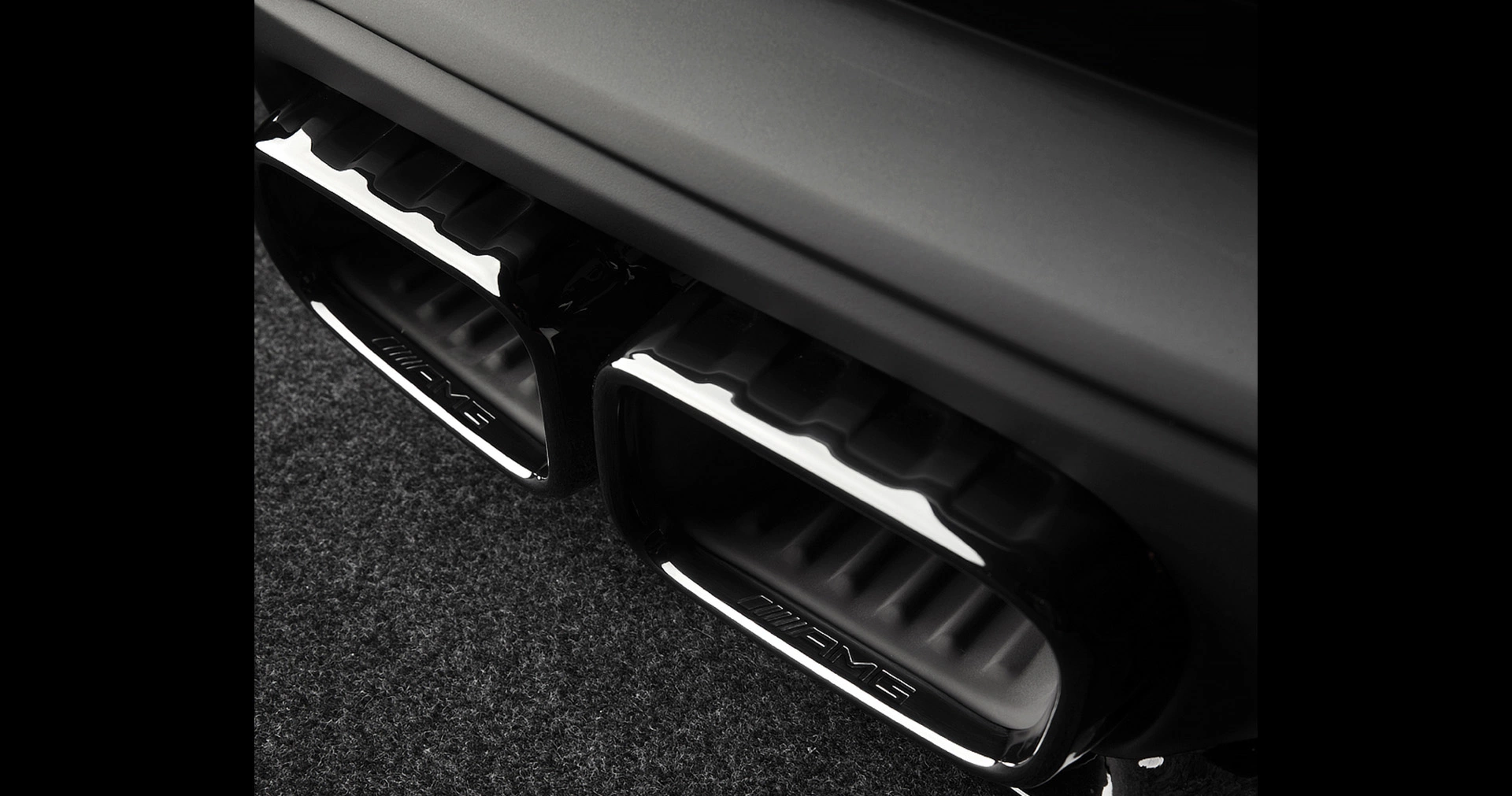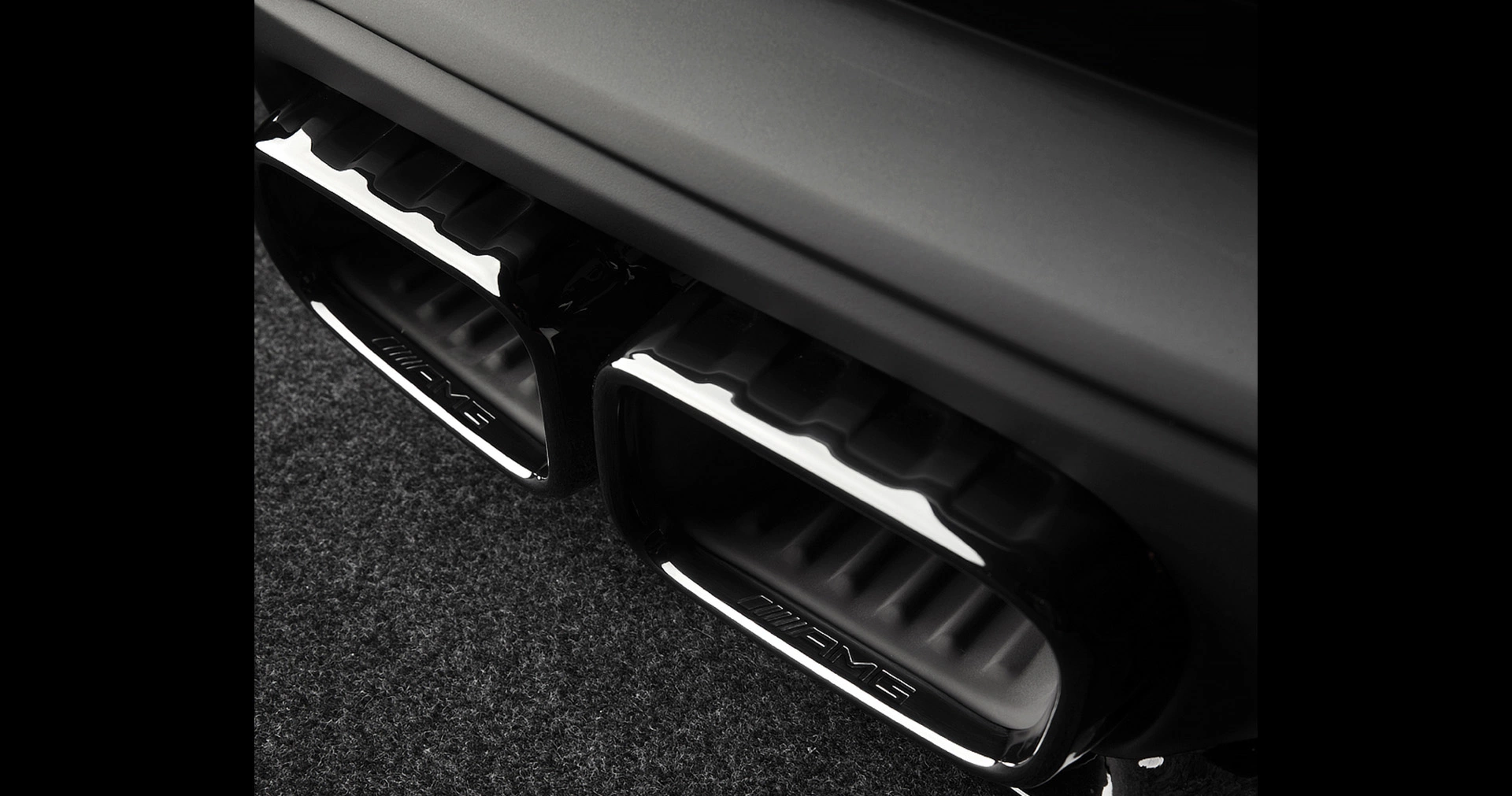 Tailpipe tips AMG 63
Original AMG 63 muffler tips for for Mercedes Maybach GLS 600 X167 2019 - 2023
before & after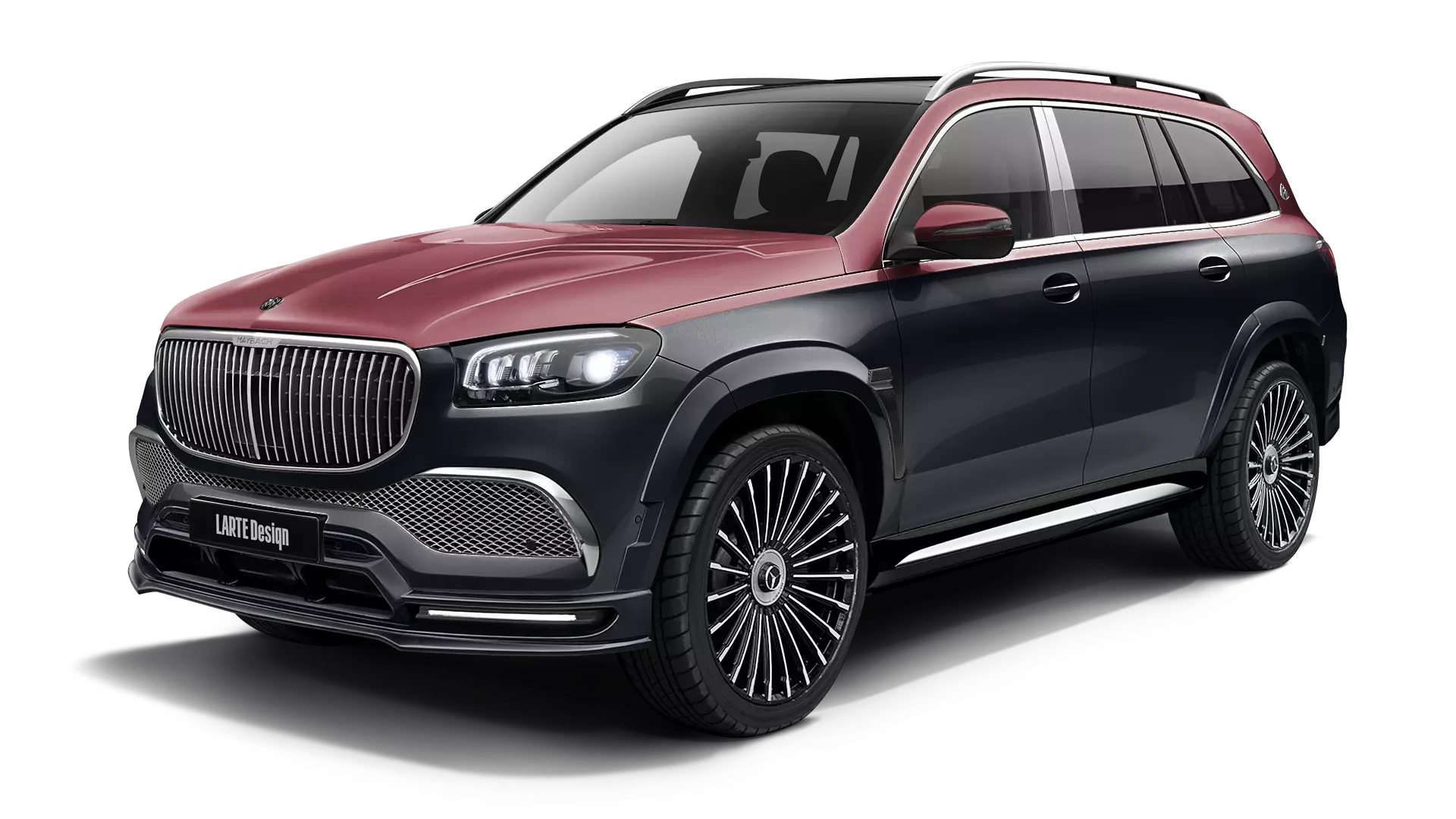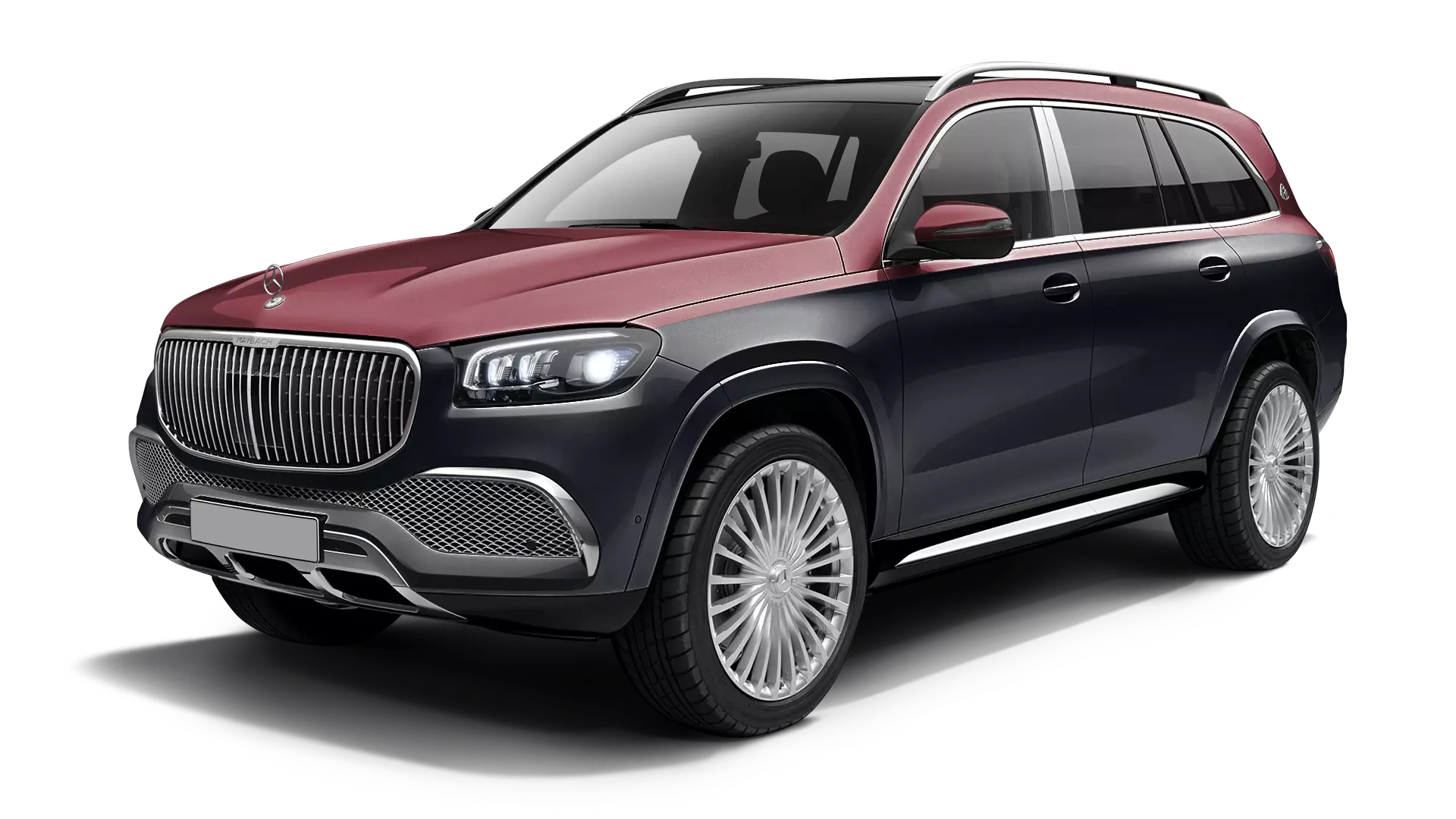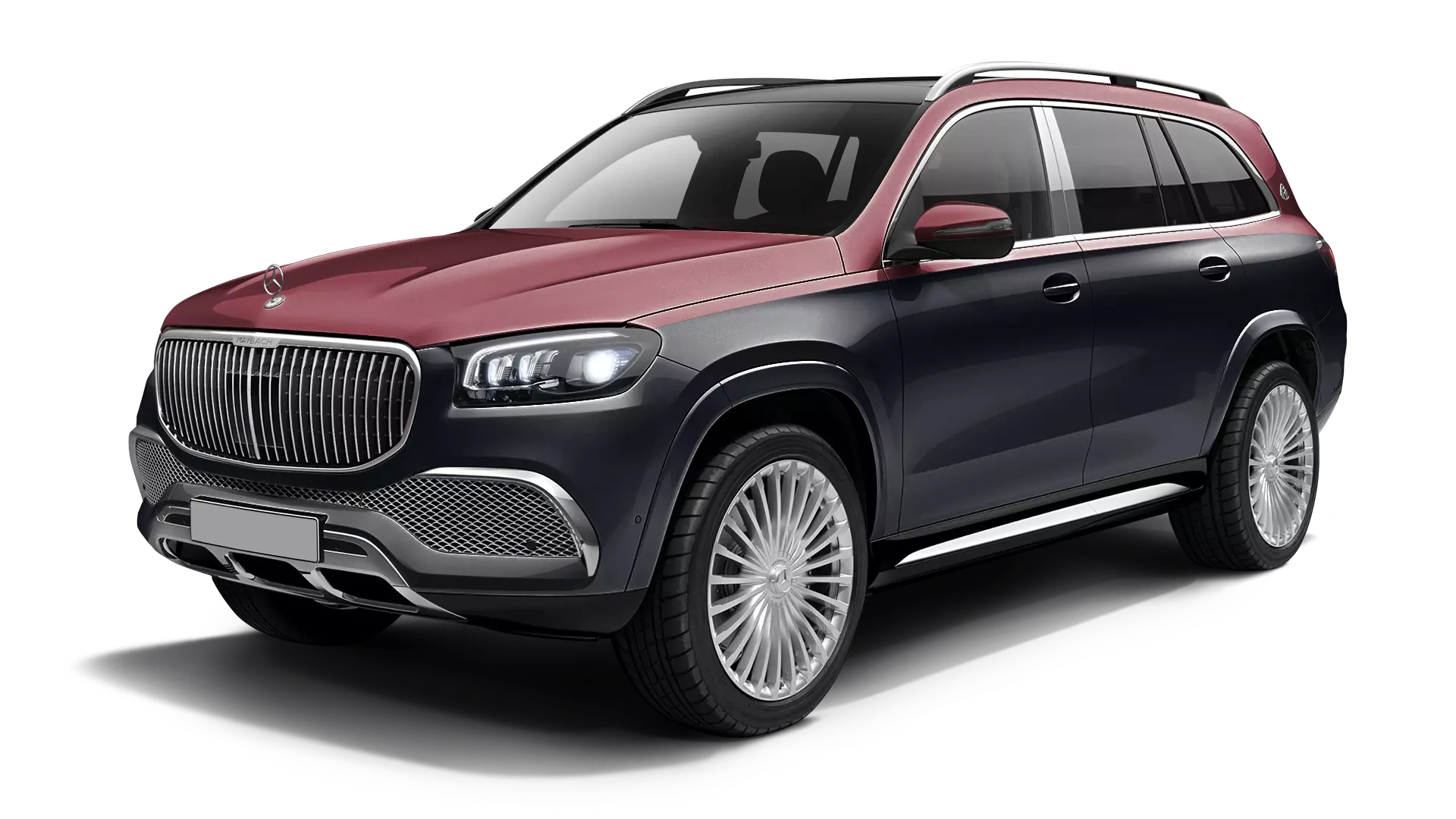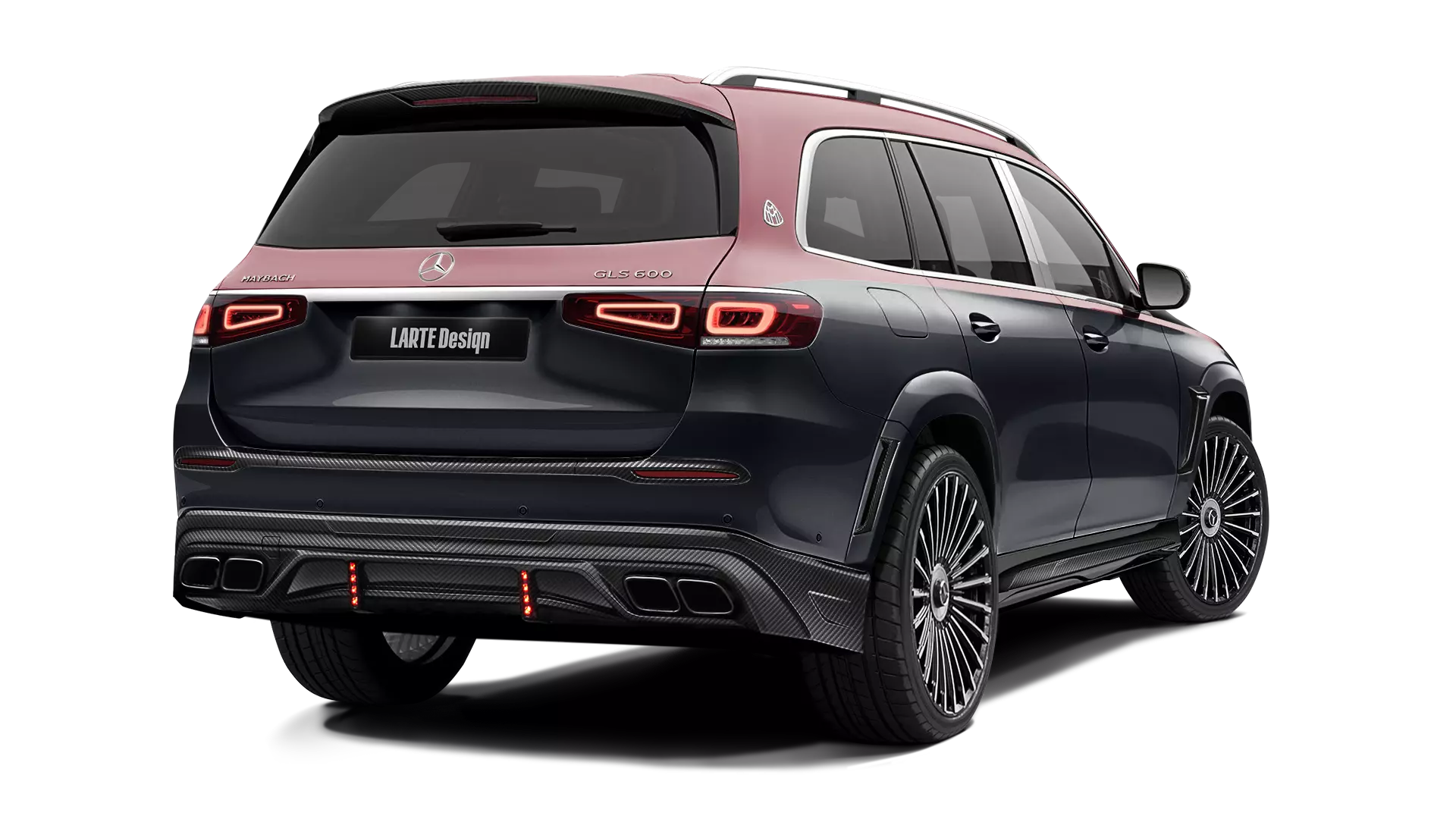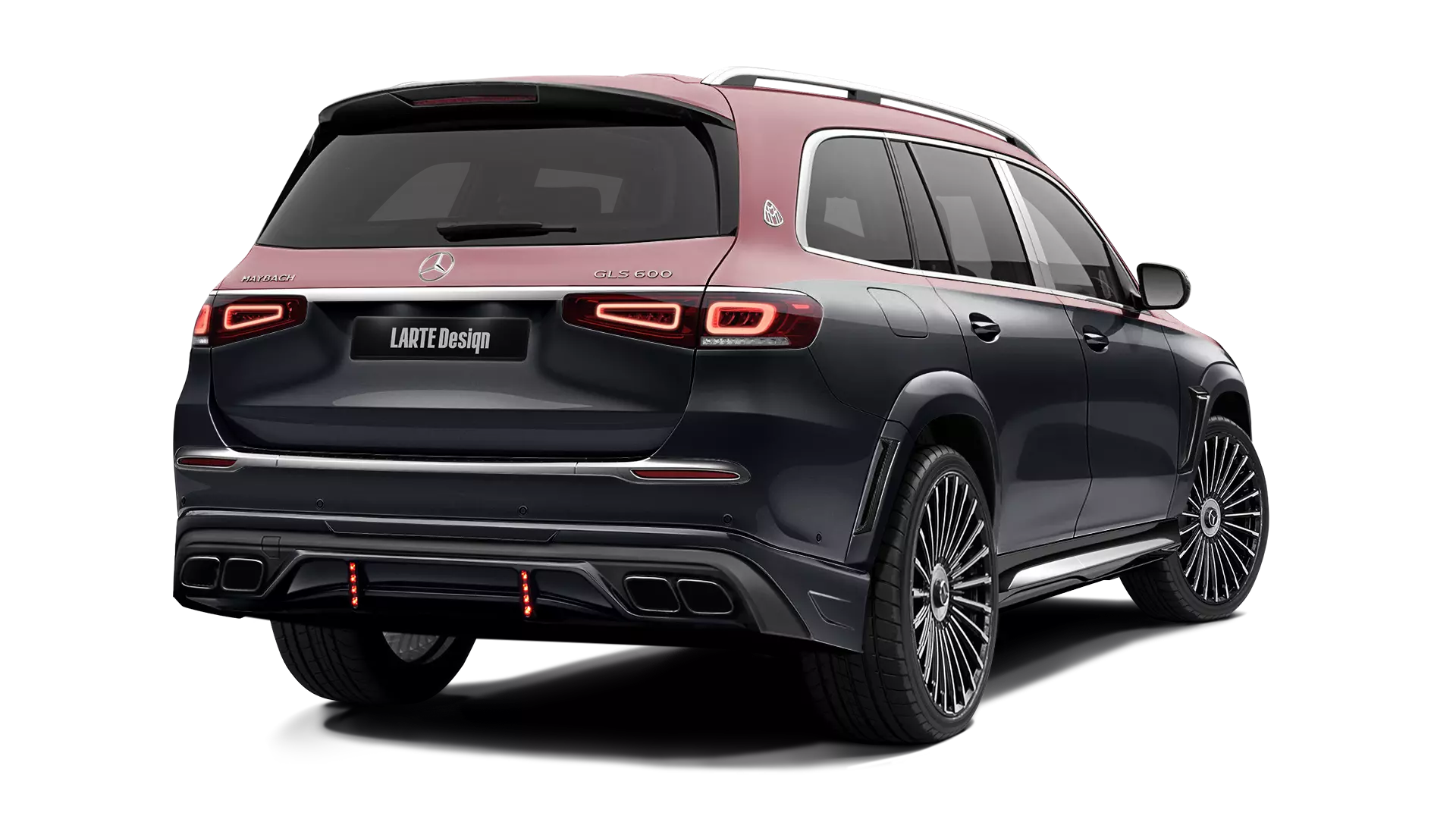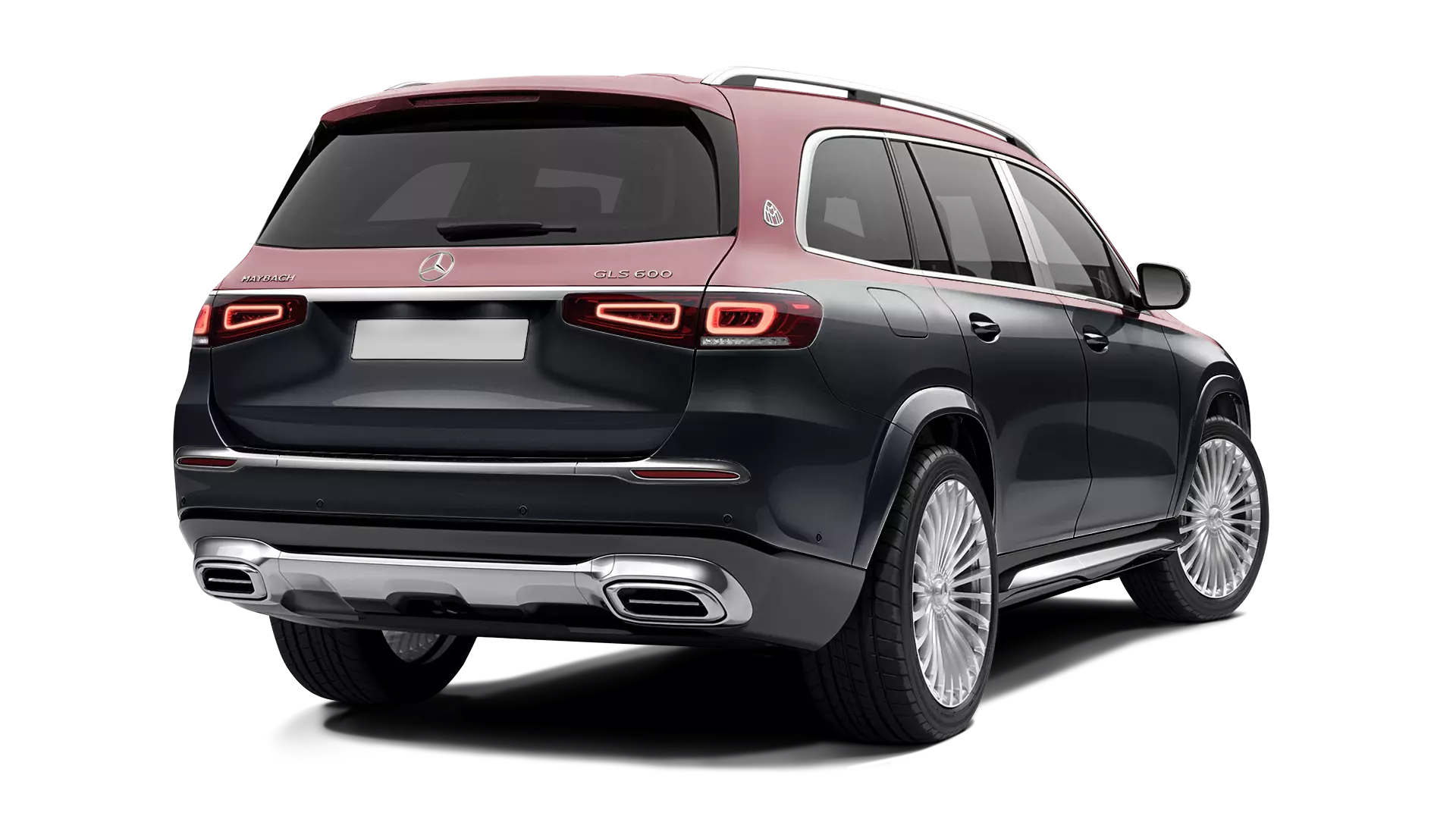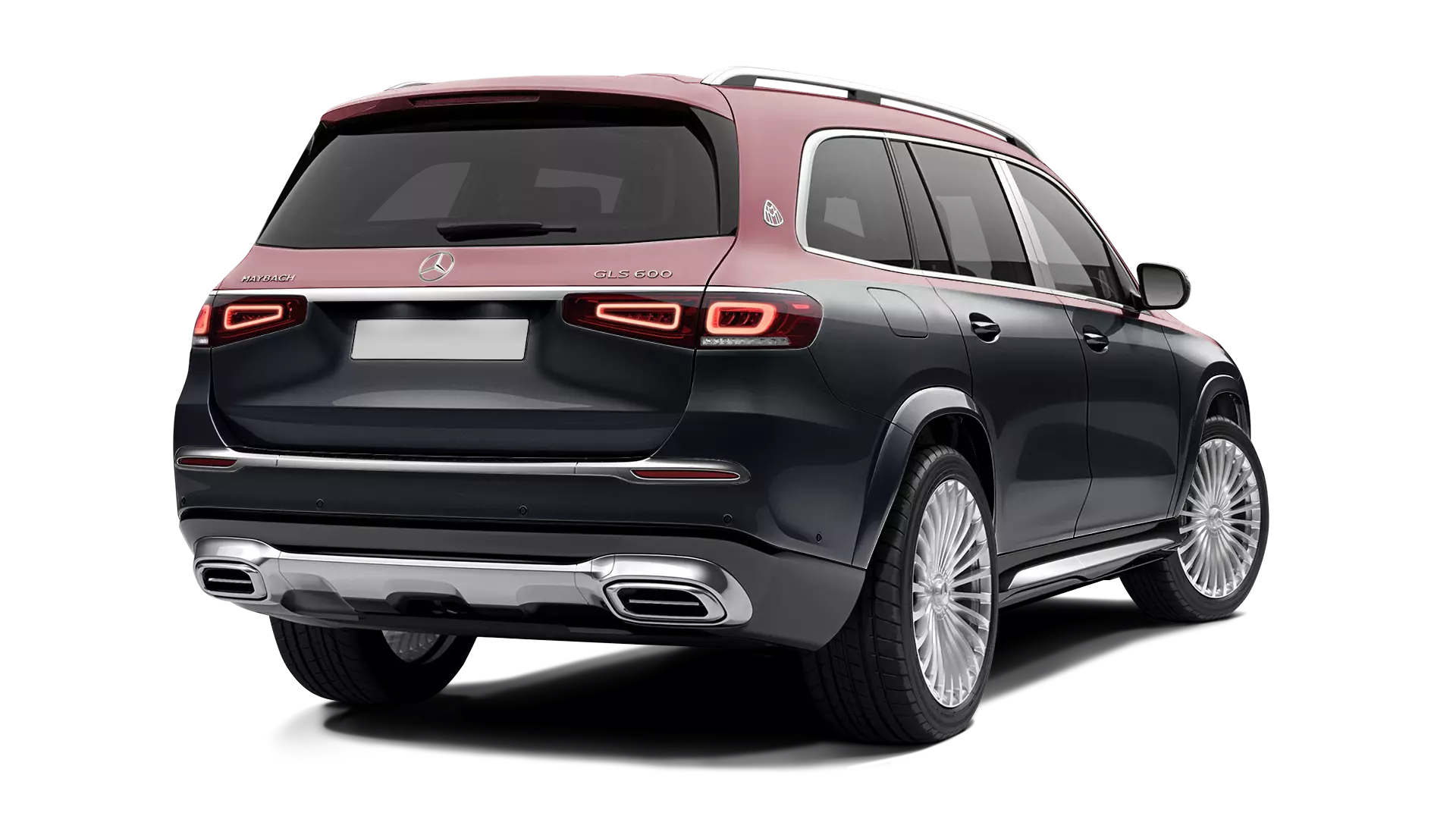 BODY KIT CHARISMA FOR MERCEDES MAYBACH GLS 600 X167
Bring an added level of luxury to your Mercedes Maybach GLS 600 X167 with the Charisma body kit by Larte Design. Made of 100% carbon and premium composite materials, this body kit emphasizes the status and charisma of your car, making it even more exclusive and eye-catching.
All materials and fastening elements are certified to German TUV NORD standards and every detail of the Charisma body kit is handmade by expert craftsmen at the Larte Design manufactory. Choose a color that complements your car's look, or opt for sleek black for added sophistication.
Experience the reliability and mastery of German engineering and take to the roads in your exclusive Mercedes Maybach GLS 600 X167 with the Charisma body kit by Larte Design - a world-class tuning company.
How to get products by LARTE DESIGN
STEP 1
Discuss and choose
Together with a personal manager, who will guide you through all the stages of the deal, we will discuss what parts of the tuning kit you want to install. We guarantee you the best personalized service and support.
STEP 2
Personal offer
We will make you a personal offer regarding the cost of the parts and provide the package preciesly for your order, and our brokers will offer you the most cost-effective shipping option. We promise a high level of communication and interaction service.
STEP 3
Payment
The amount of the initial deposit for placing an order into production is discussed individually, usually it is 50% by wire transfer to the account of Larte Design in Germany or in the USA or via PayPal. We guarantee transparency and security of the transaction.