The new image for the luxurious INFINITI QX80.
LARTE Design presents the Missuro tuning kit for the updated Infiniti QX80. In September 2018 LARTE Design began to sell the tuning kit for the 2018 and Infiniti QX80 SUV. The body kit was previously presented under the working title LR5 now received an official name, already well known – Missuro, updated for the 2018 model.
Missuro S is distinguished by a sportier-looking rear bumper and exhaust system design. The overall three-section concept echoes the front of the car, visually expanding it.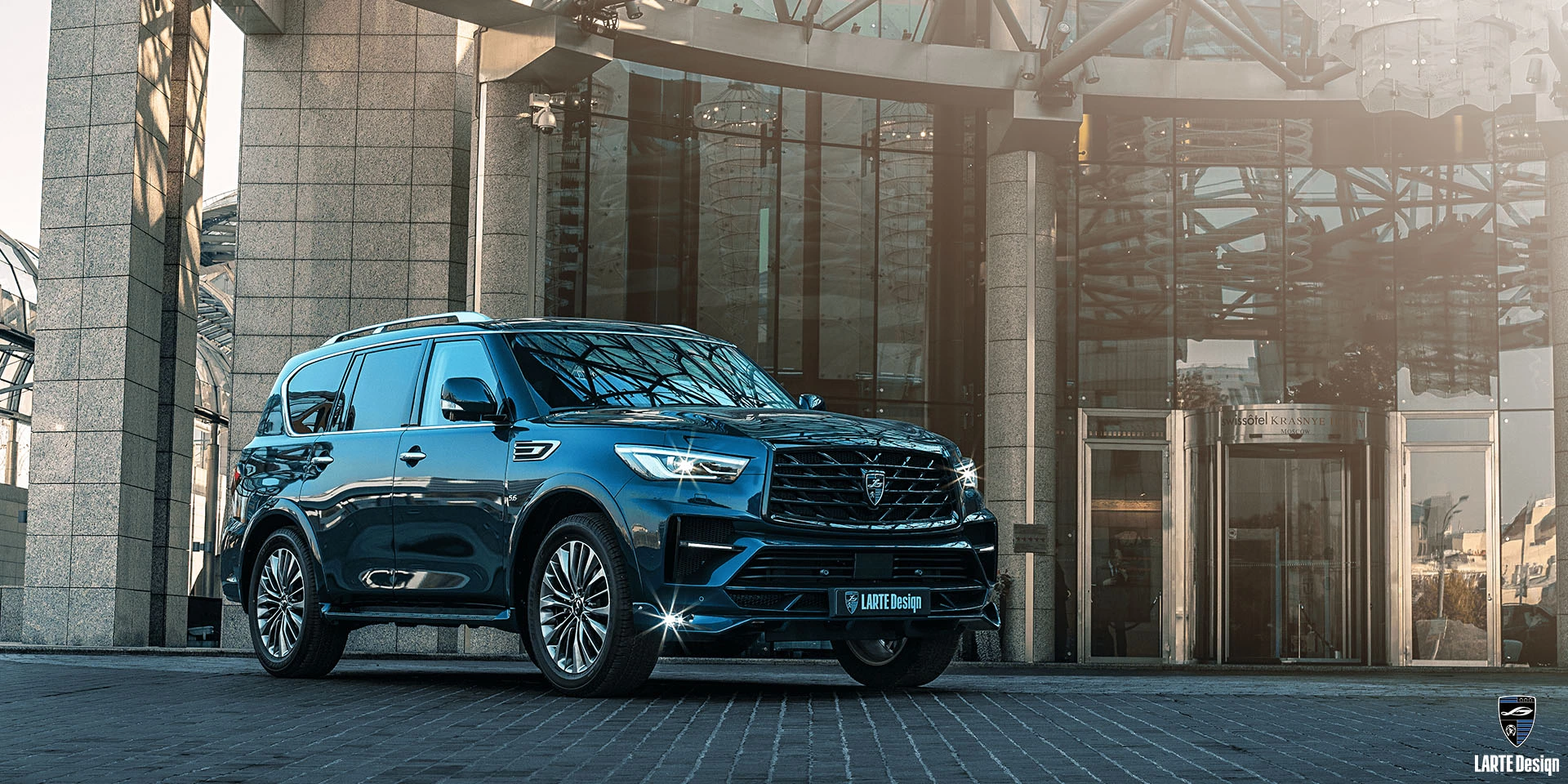 Project history
LARTE designers have focused on clear lines, guided by patterns of expensive business suits. The central section of the bumper acquired a vertical brake light, which has already become a kind of a peculiar highlight of LARTE tuning kits. The new version of the Missuro and Missuro S kit can be purchased from official INFINITI dealers – the partners of LARTE Design. The kit can be installed on the basis of the workshop of the dealership in which the body kit was ordered. A wizard call service is also available on the client's location.
MISSURO
Along with the announcement of the new name of the tuning package, the Tuning Studio presented another modification of the tuning kit for the flagship Infiniti SUV - Missuro S.
The Exhaust system
The Exhaust system was custom-made by the world famous Remus company, surmounted by double-tube tailpipes.