Presentation of LR3 Project for the INFINITI QX80 at Las Vegas SEMA Show
While many an exhibitor at the SEMA Show in Las Vegas mainly relied on bling-bling, premium tuner LARTE Design proved that you can also convince an American audience with top workmanship and quality. Under the designation LR-3, at the beginning of November the company presented its now third body kit for the gigantic Infiniti QX80. And this striking outfit was certainly the right one to cut a dash at one of the US's largest auto shows.
The kit's hallmark are the equally striking and aggressive front and rear aprons, whose design is characterized by a number of air inlets and spoiler elements. Add to that the matt- black V-shaped front guard and this vehicle looks both aggressive and harmonious all over.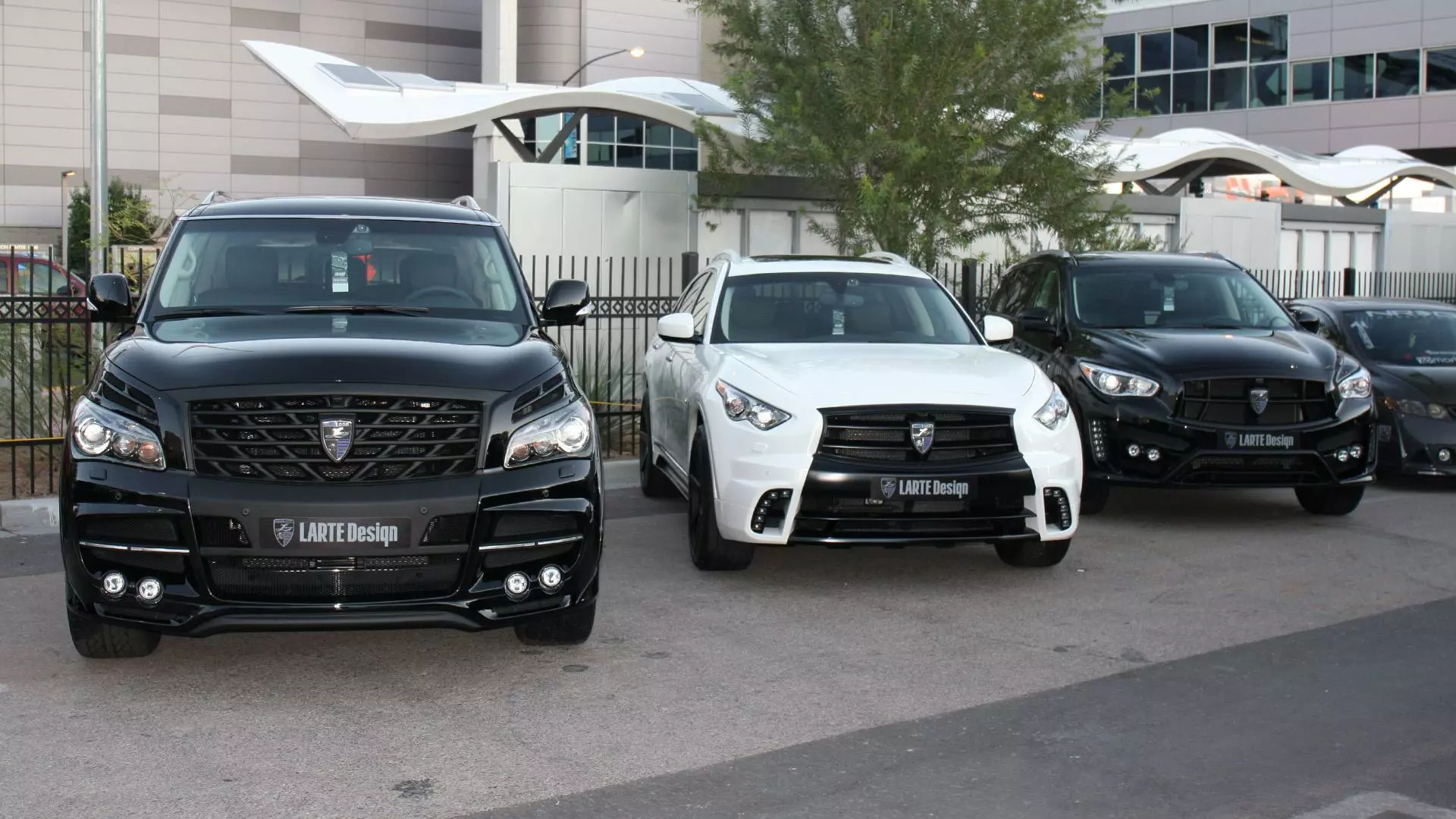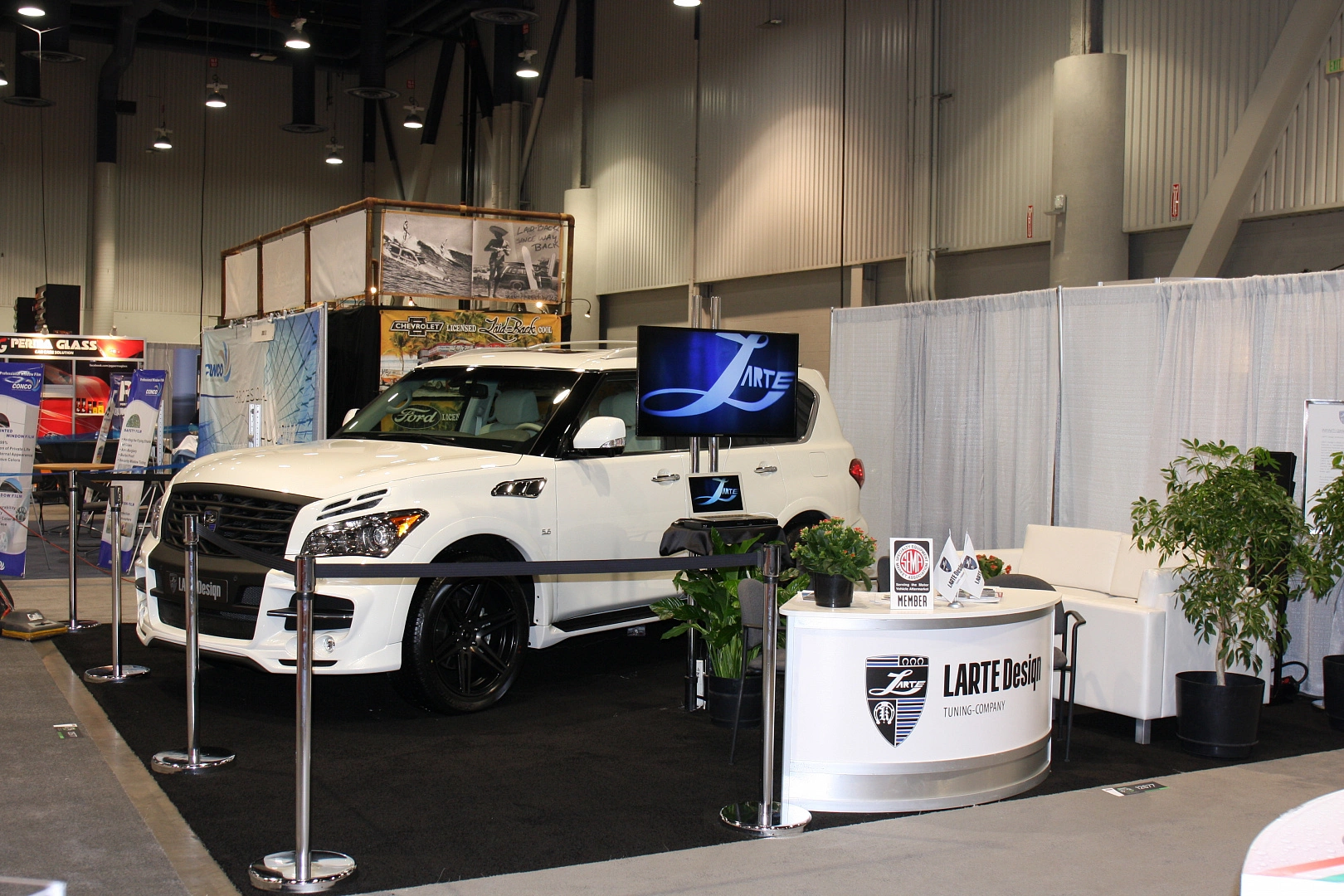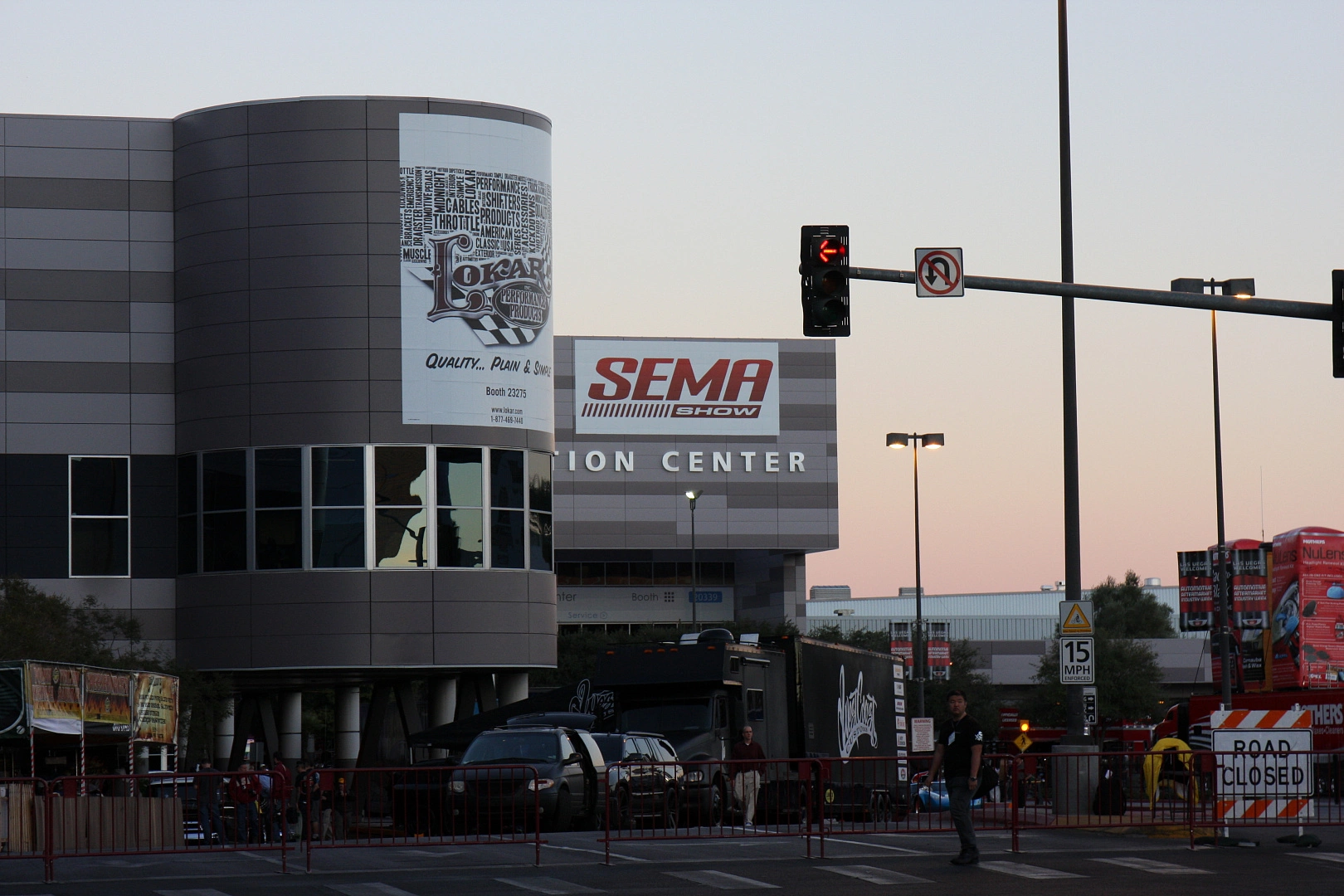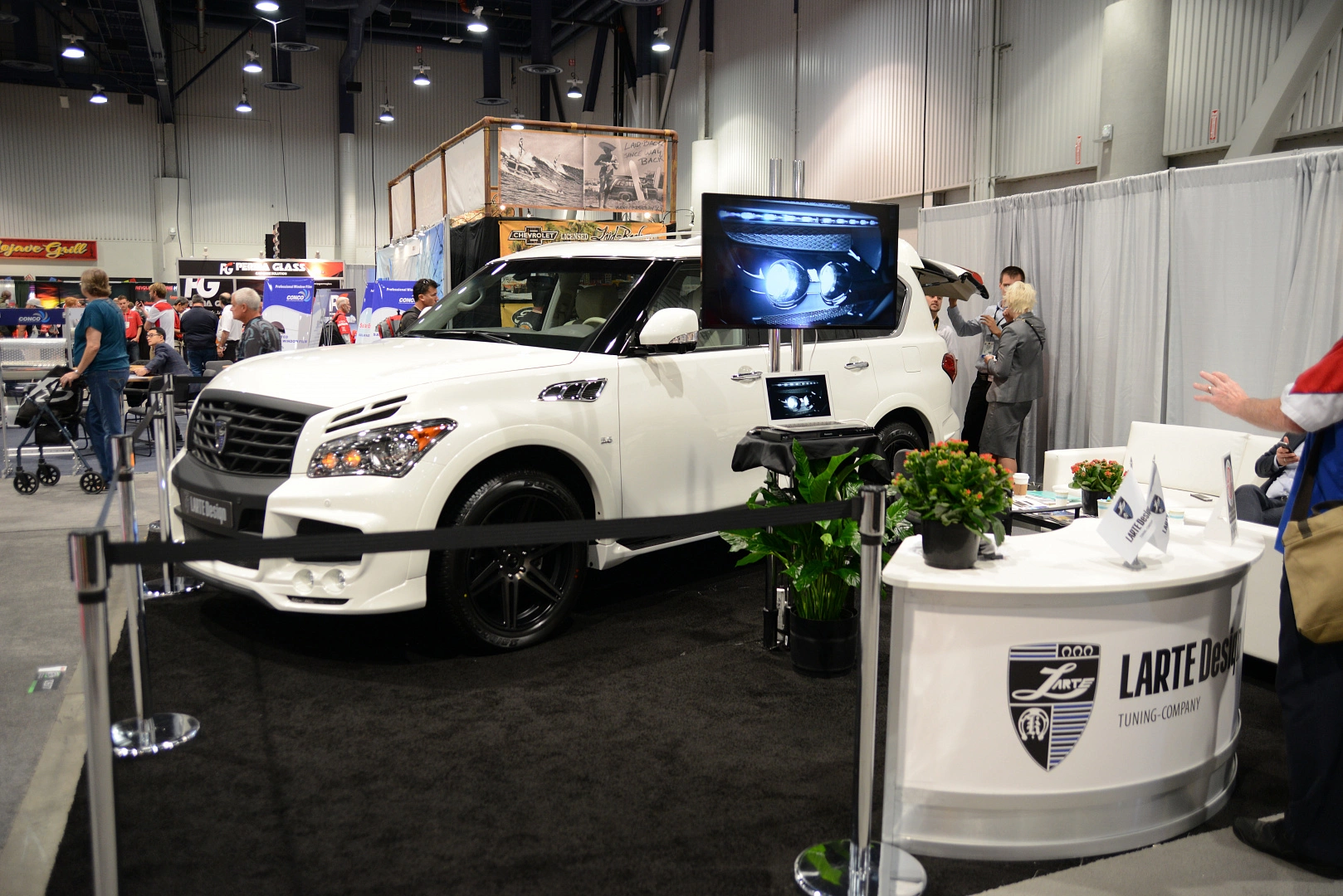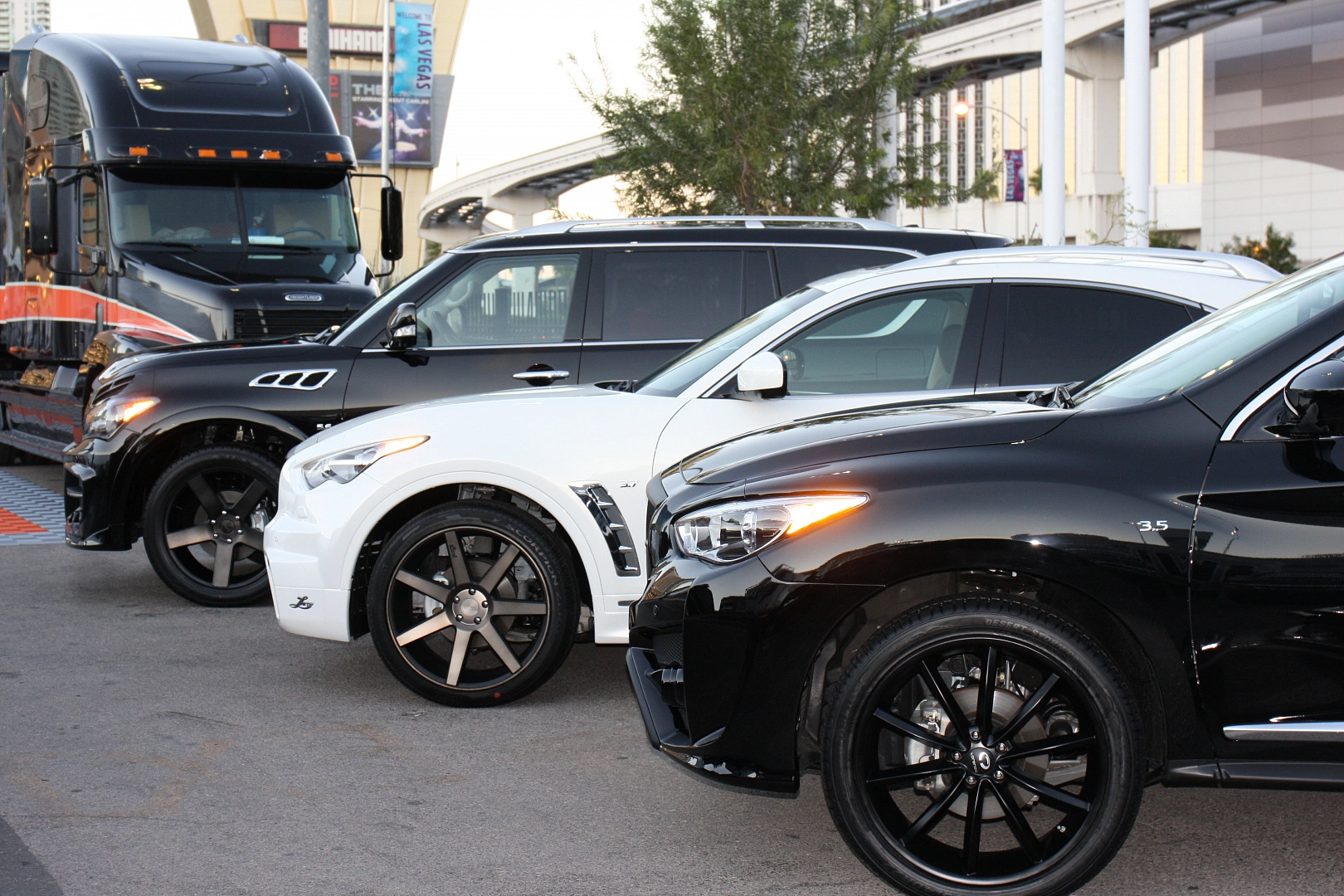 Project history
Other highlights are the additional LED daytime running lights and fog lights. The rear is adorned by four black-chrome-plated tail pipes, specially designed by Remus, the renowned manufacturer from Austria. Going very well with the snow-white paint is the pale leather interior. With floor mats and trunk floor made of teak, LARTE relies on high-end contrasts and the air of a yacht. Outside the SEMA center, LARTE also showed another, black QX80 and a tuned Infiniti QX70 and QX60. The next stop in North America will soon be the Los Angeles Auto Show from November 21 - 30.