X6 M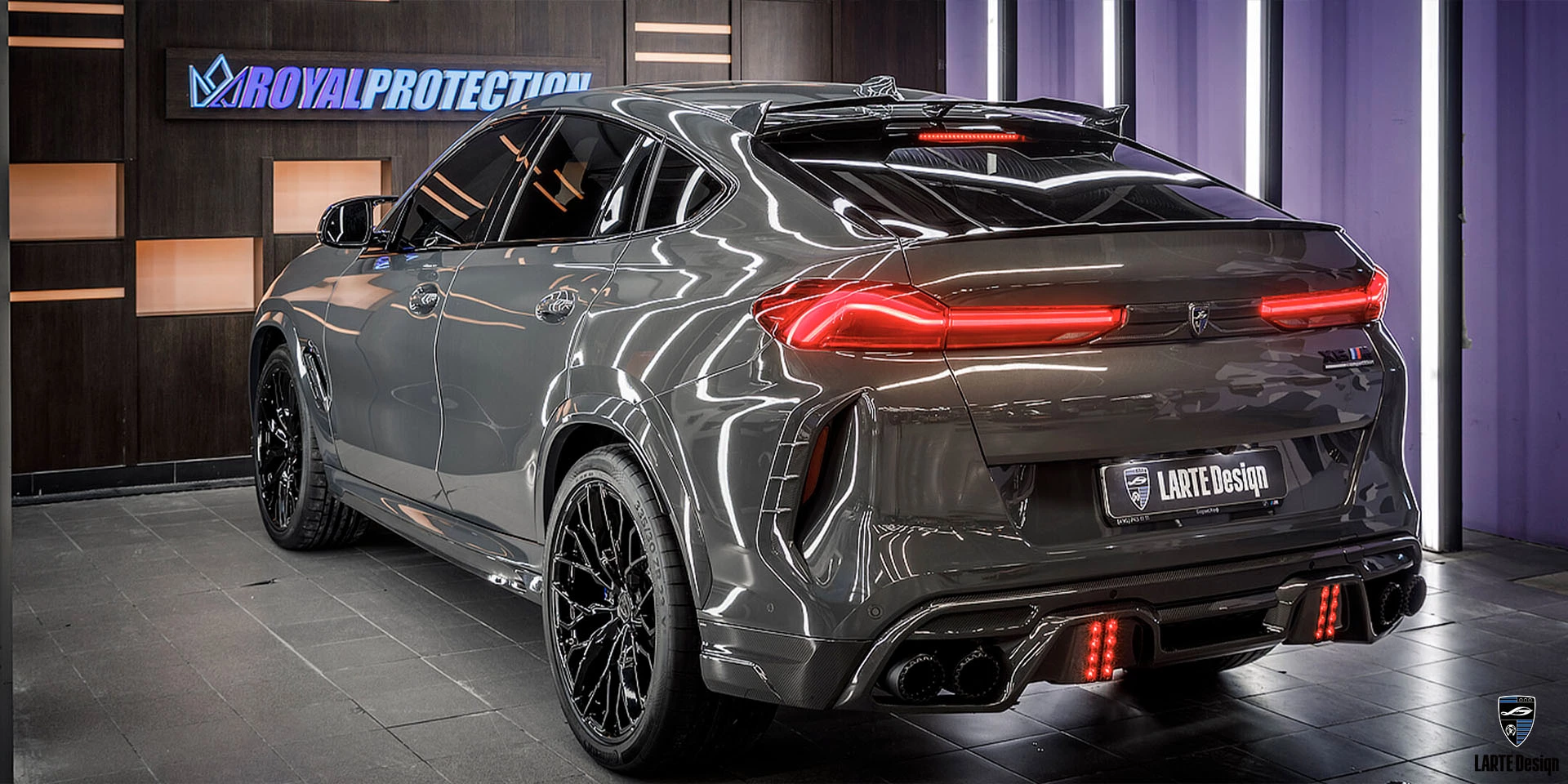 Sporty luxury body kit for the BMW X6 M Competition by LARTE Design.
Fighting strong competitors is not easy. But BMW X6 M Competition has everything to win it. It lacks only some touches in appearance. Brutal and aggressive LARTE Performance body kit will add them.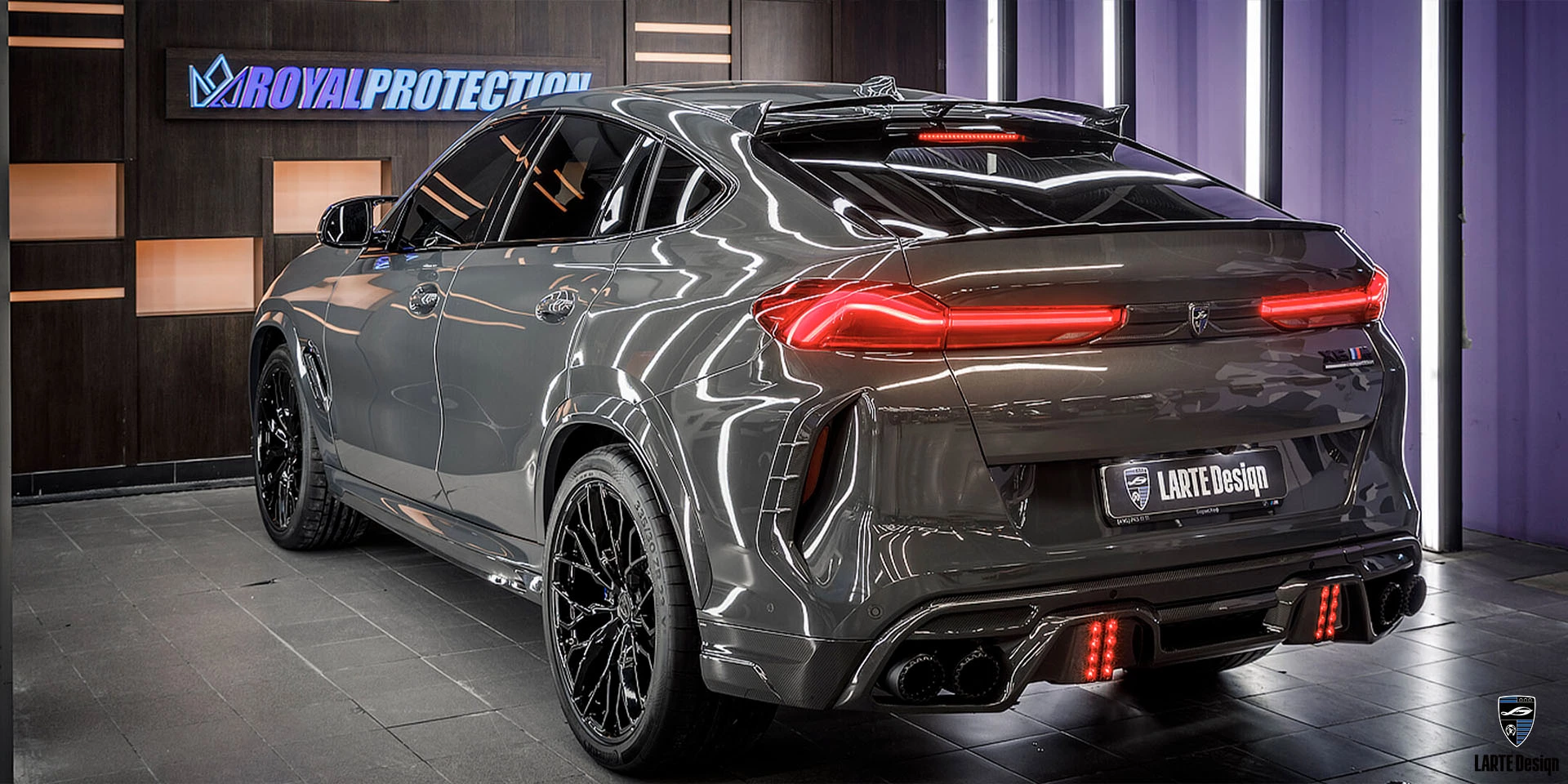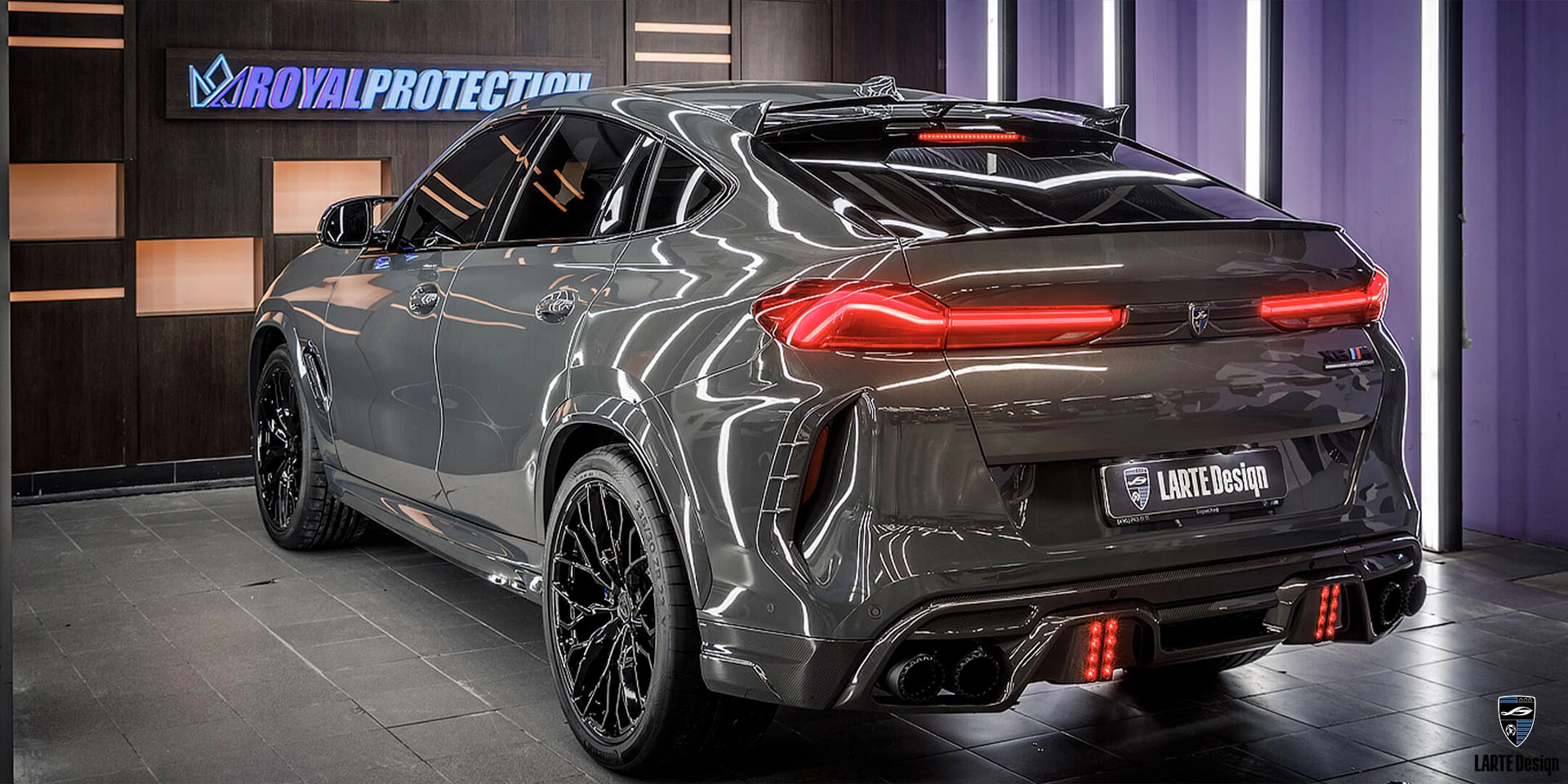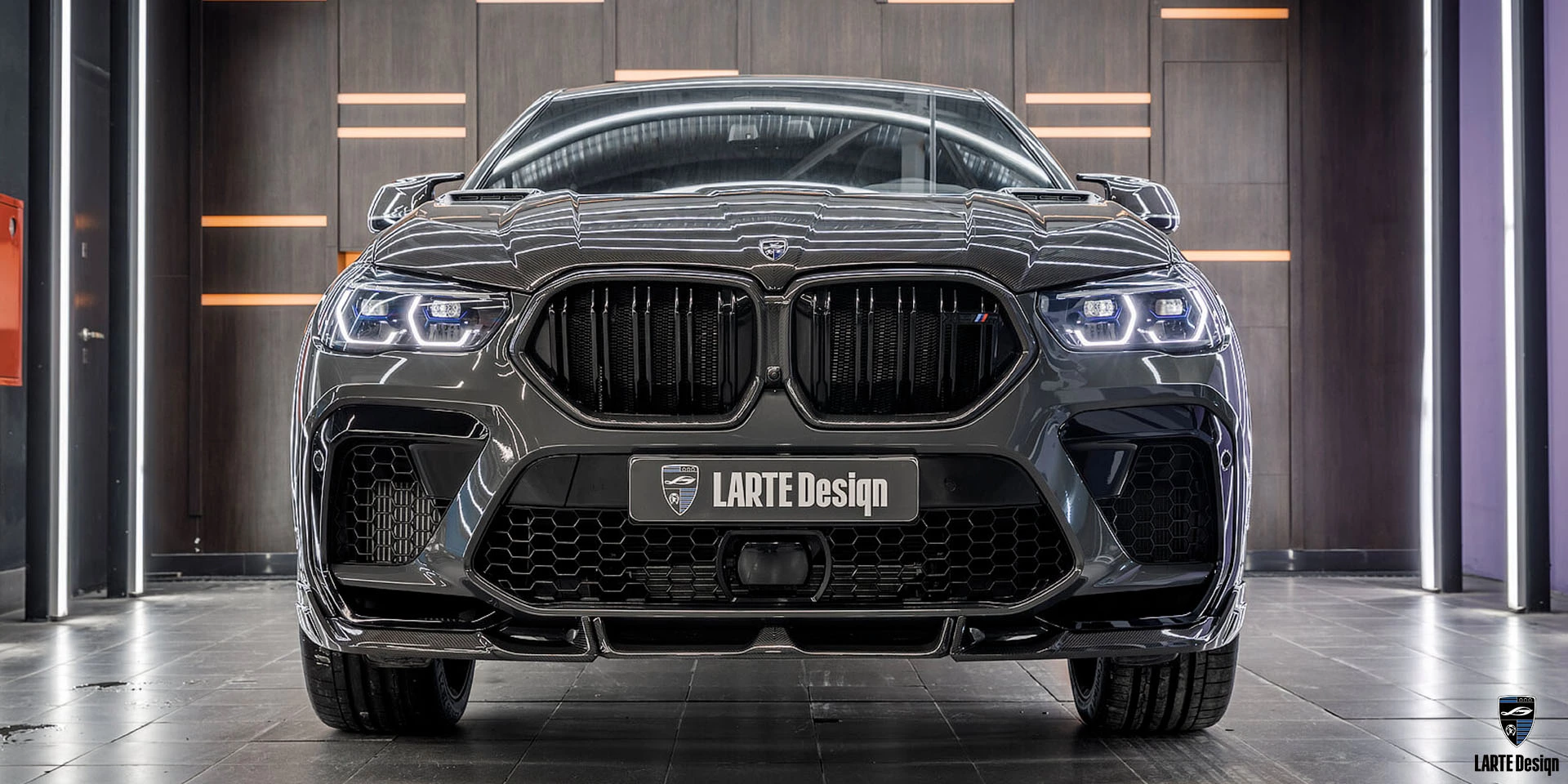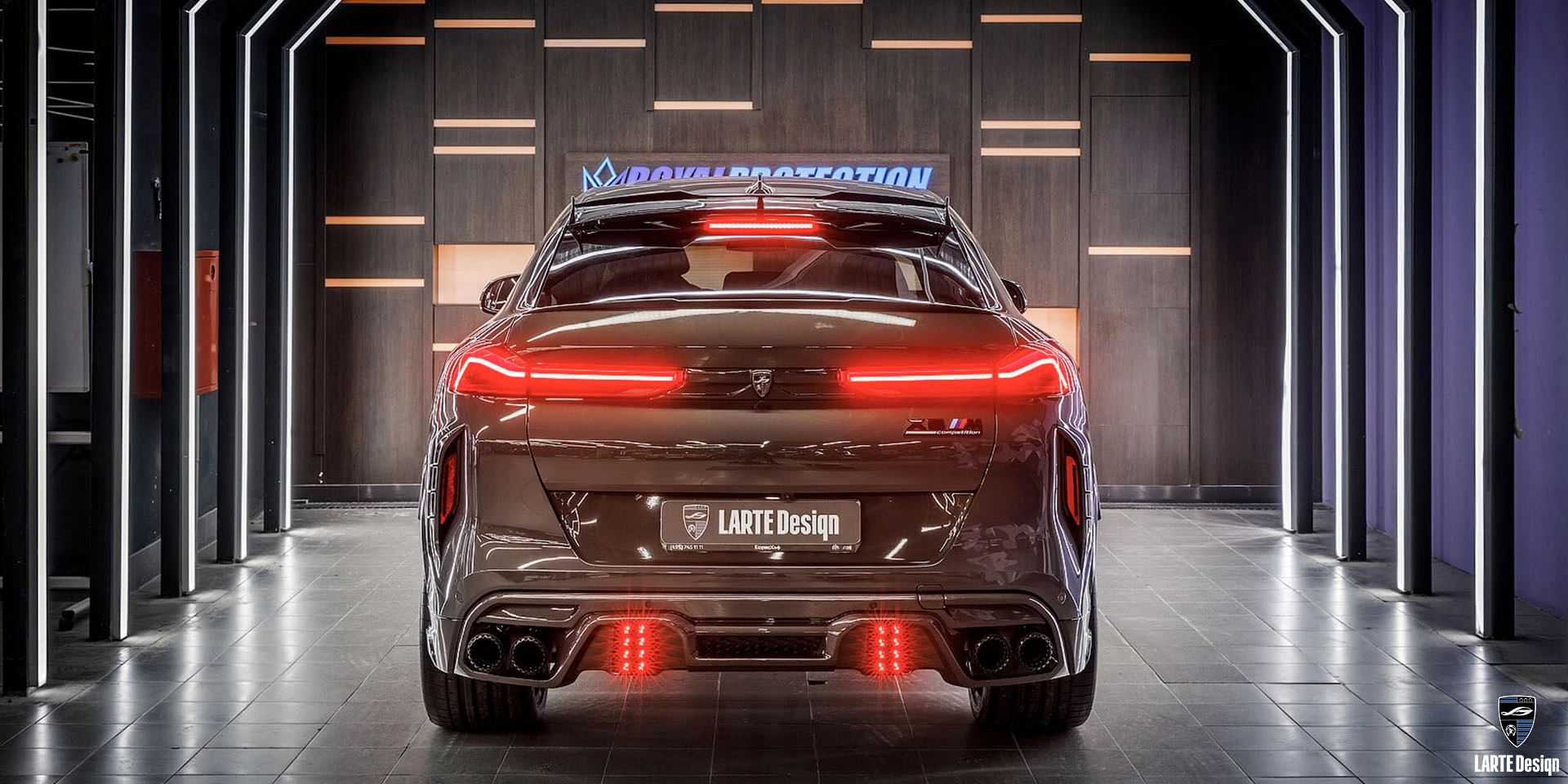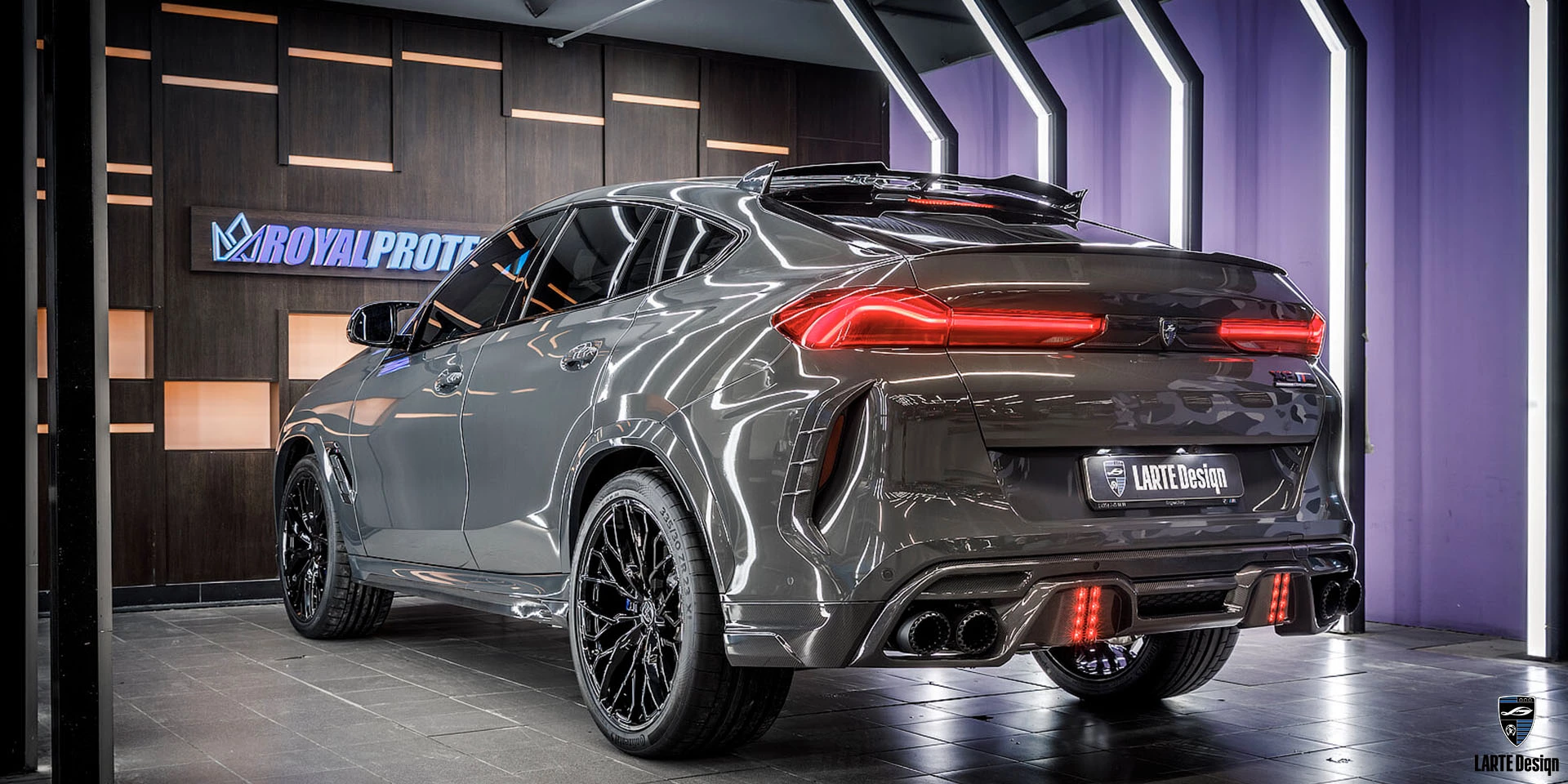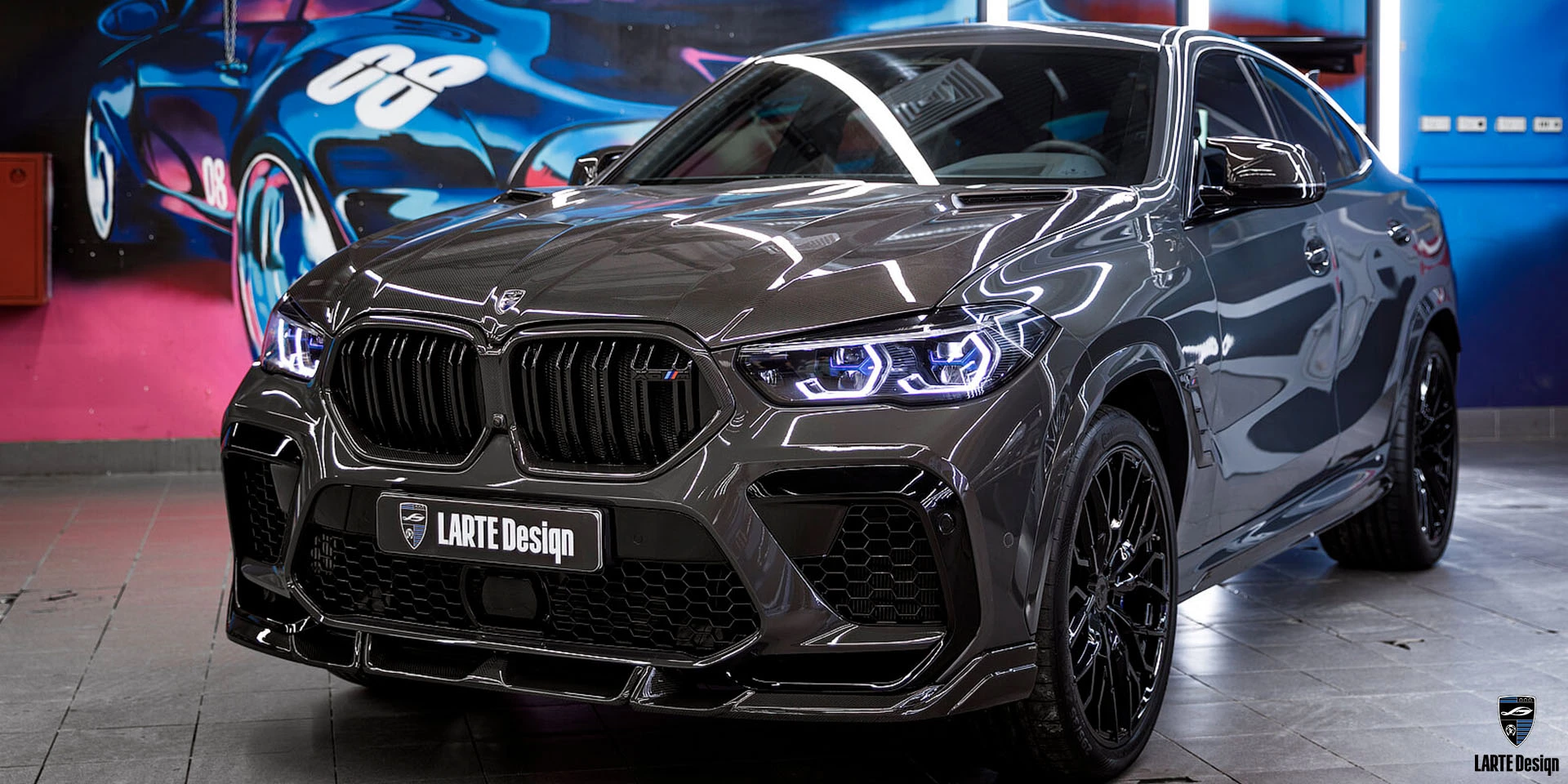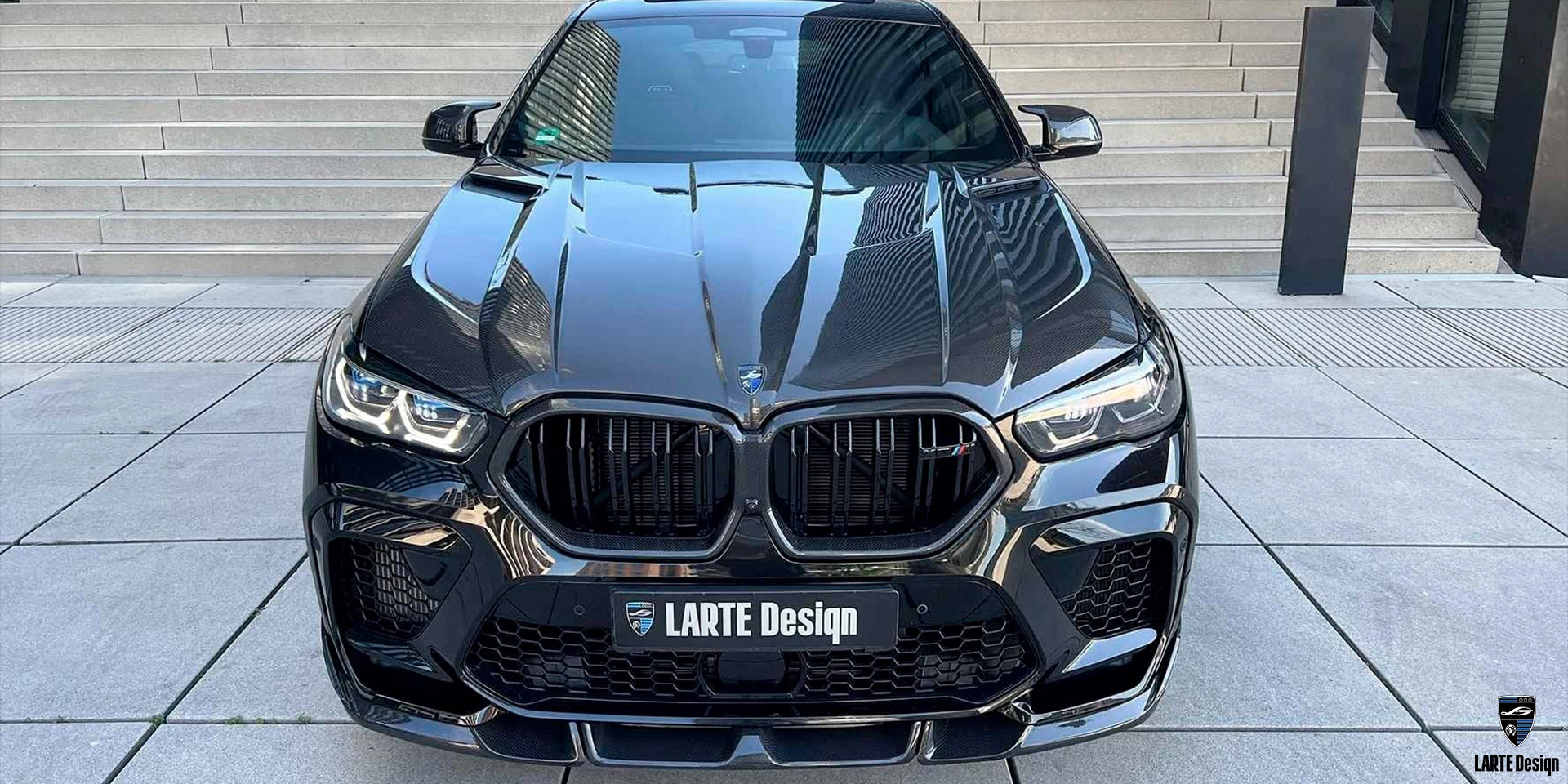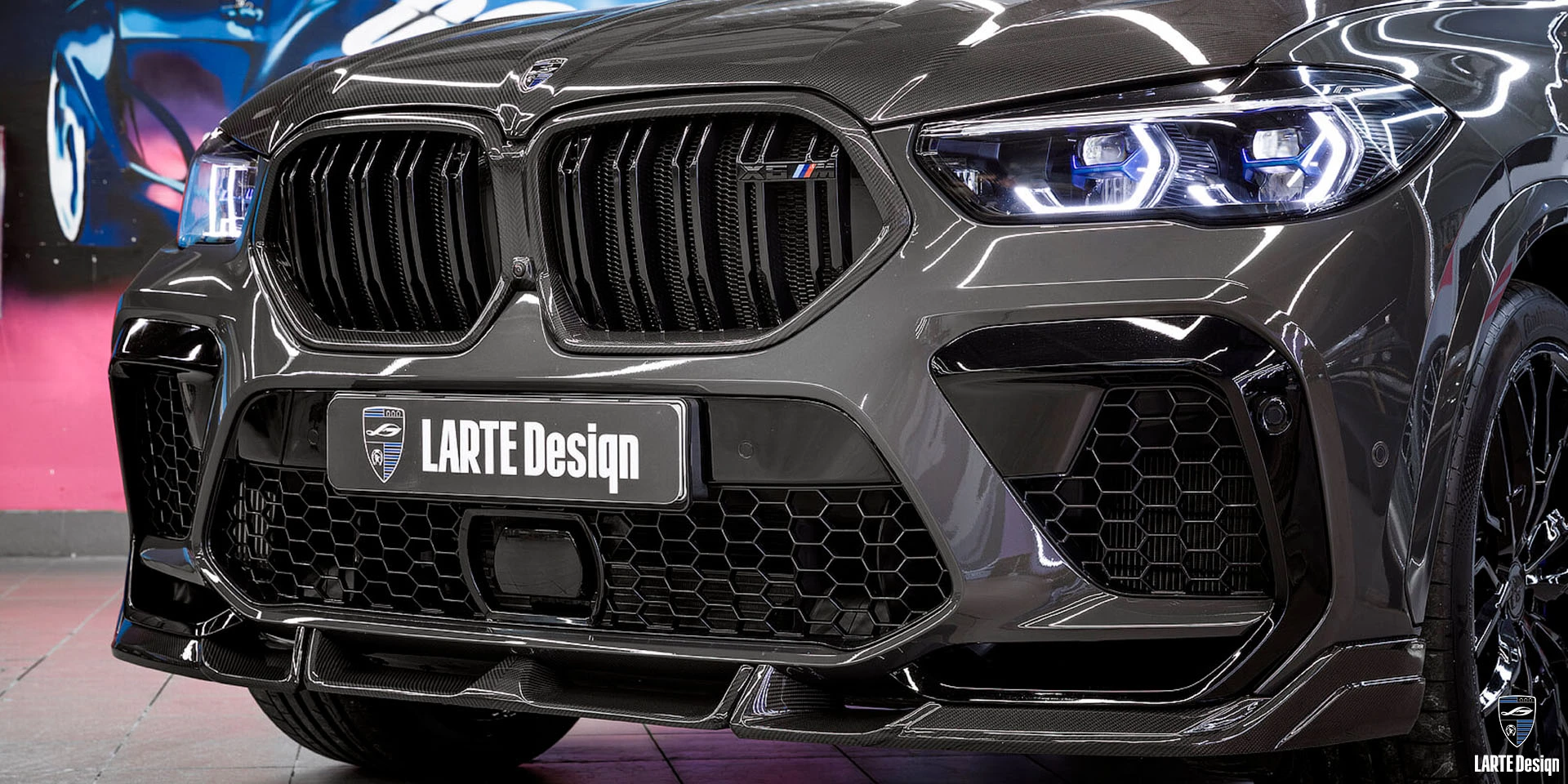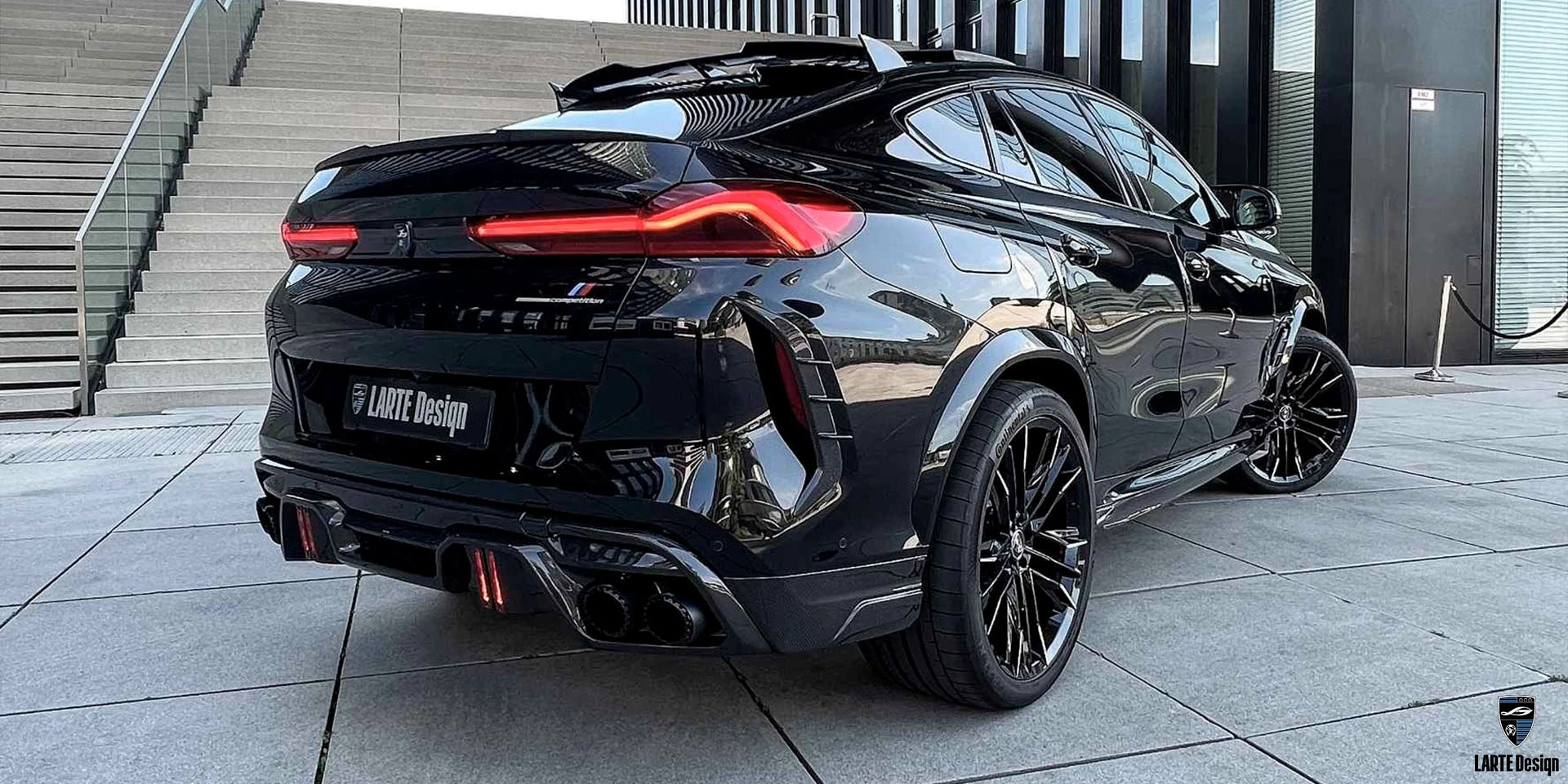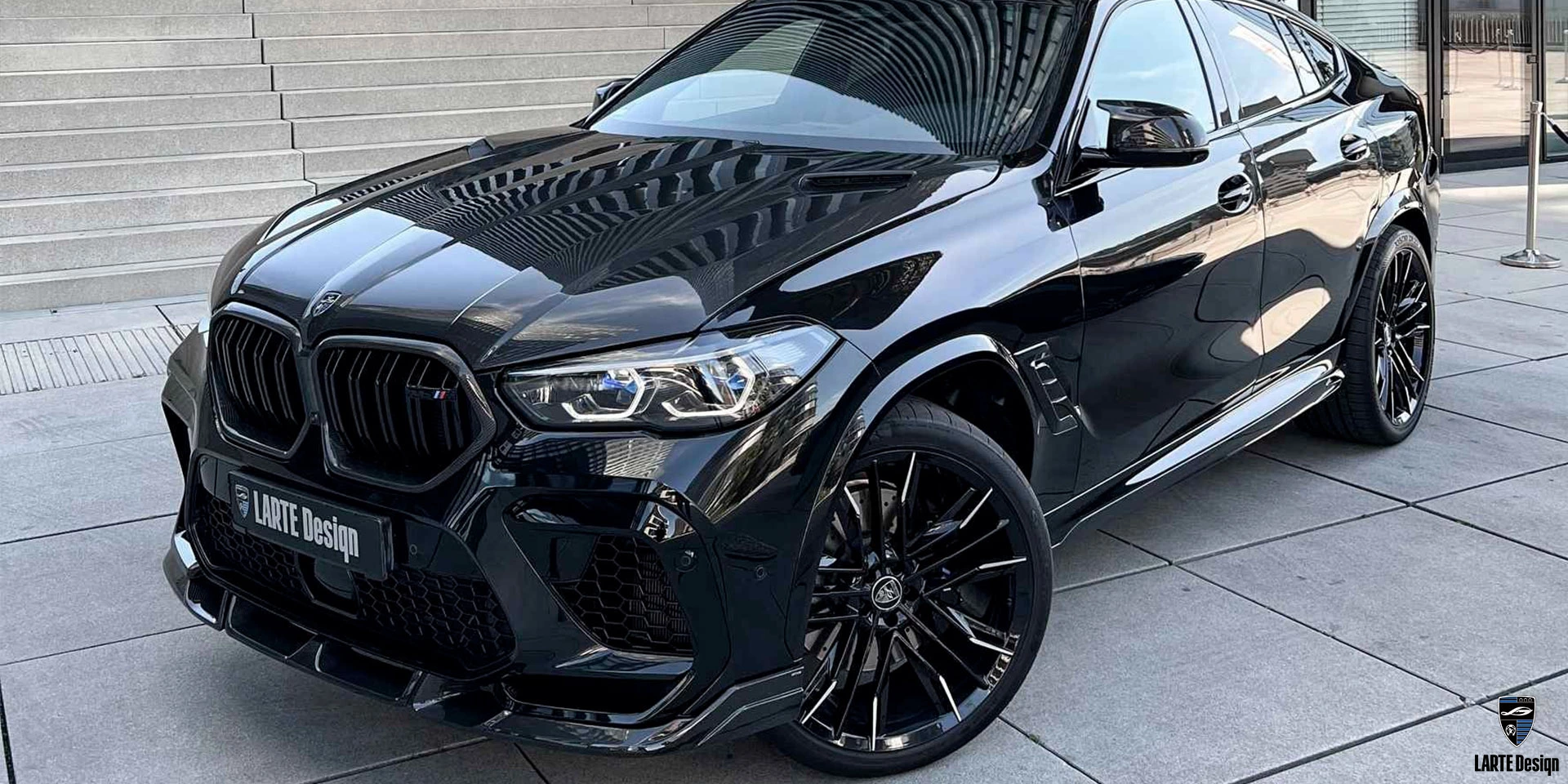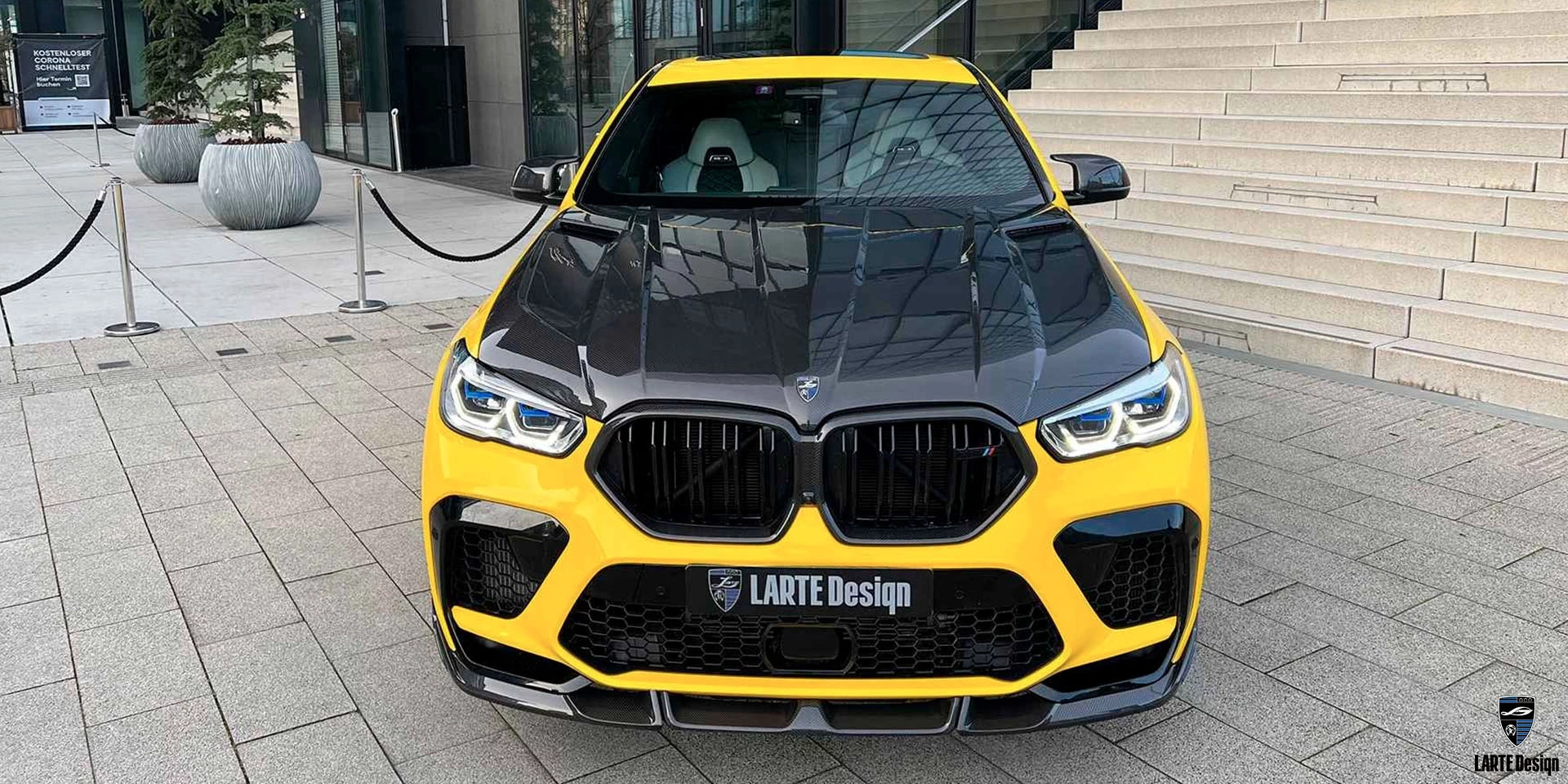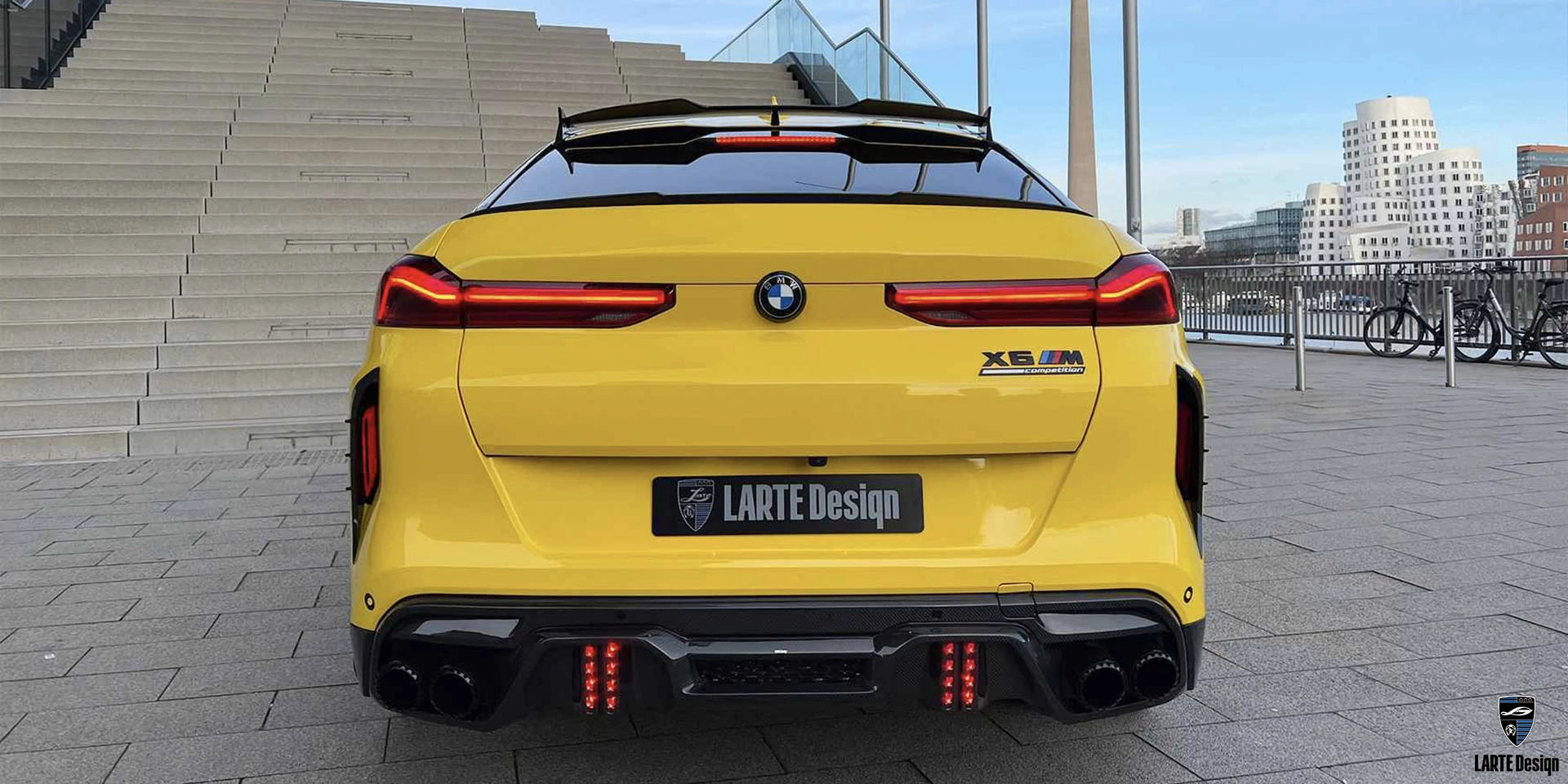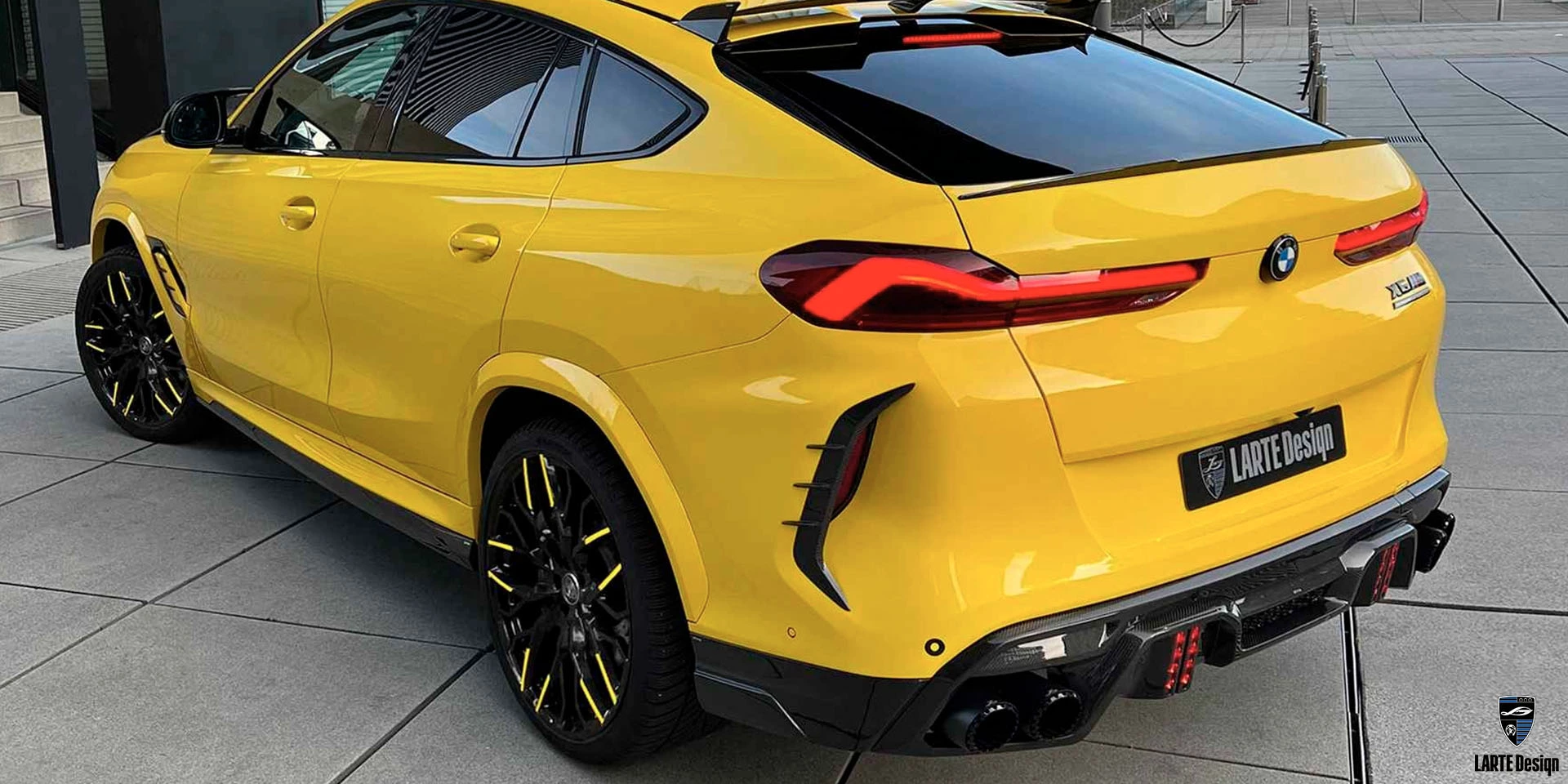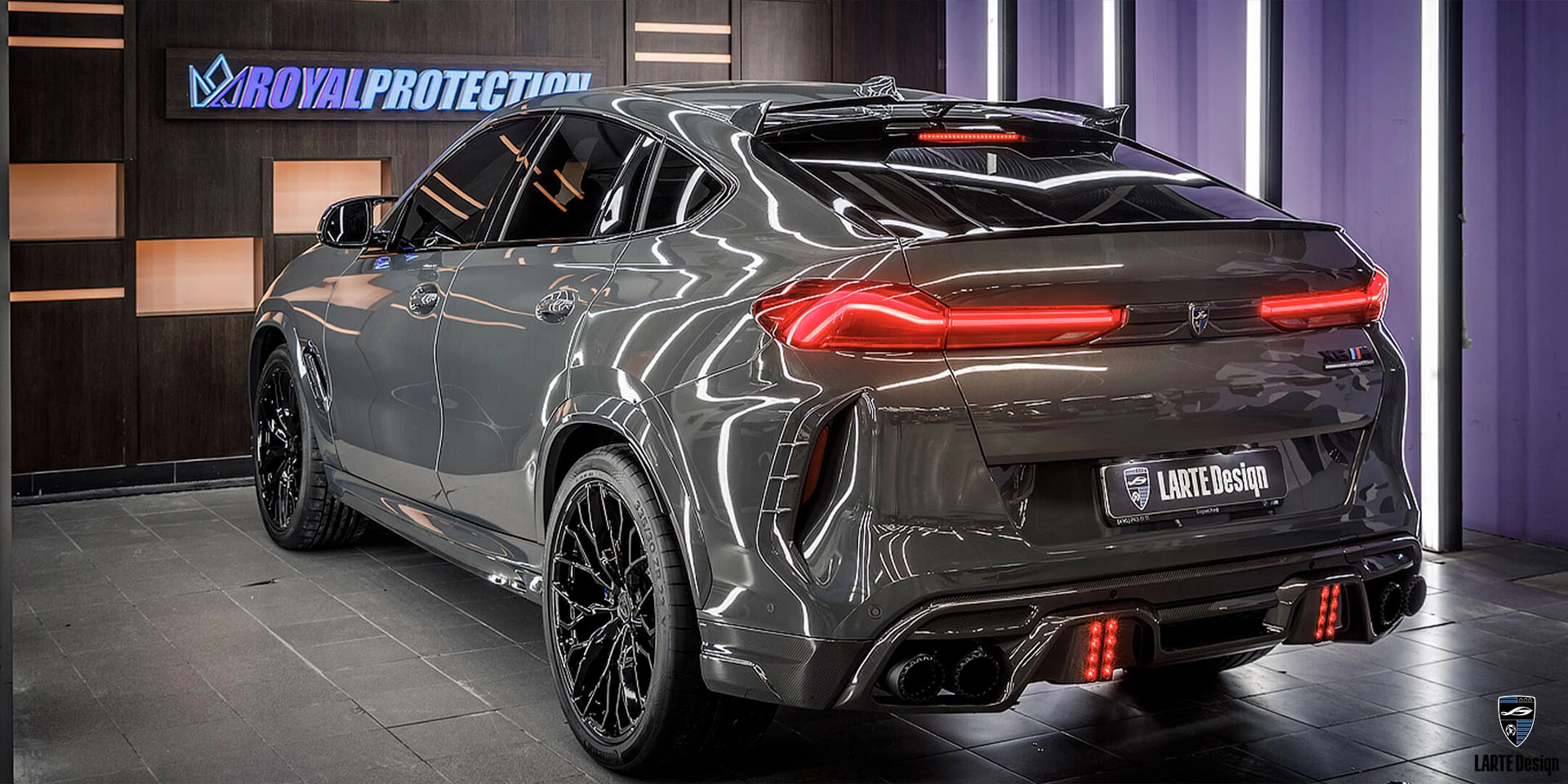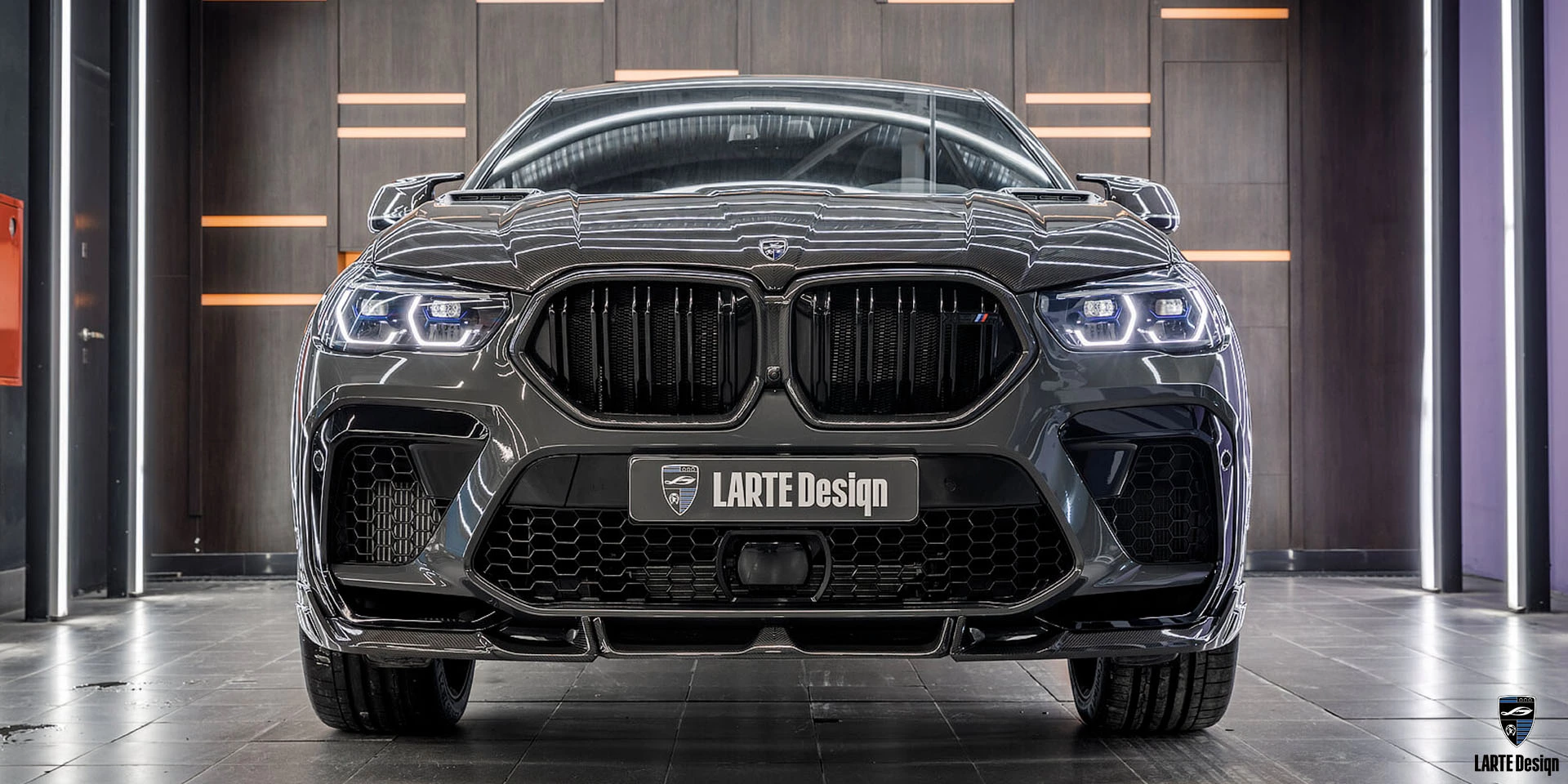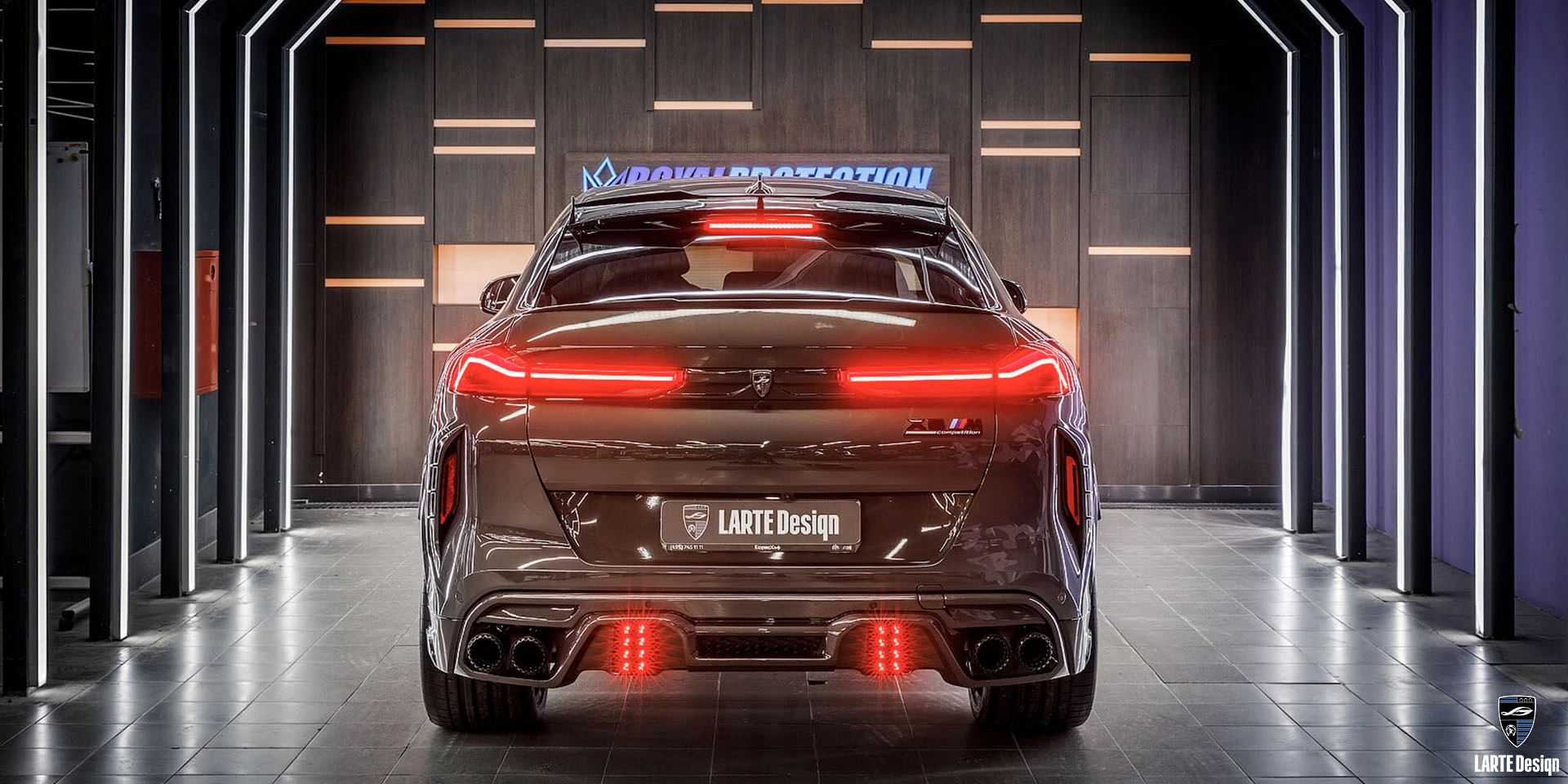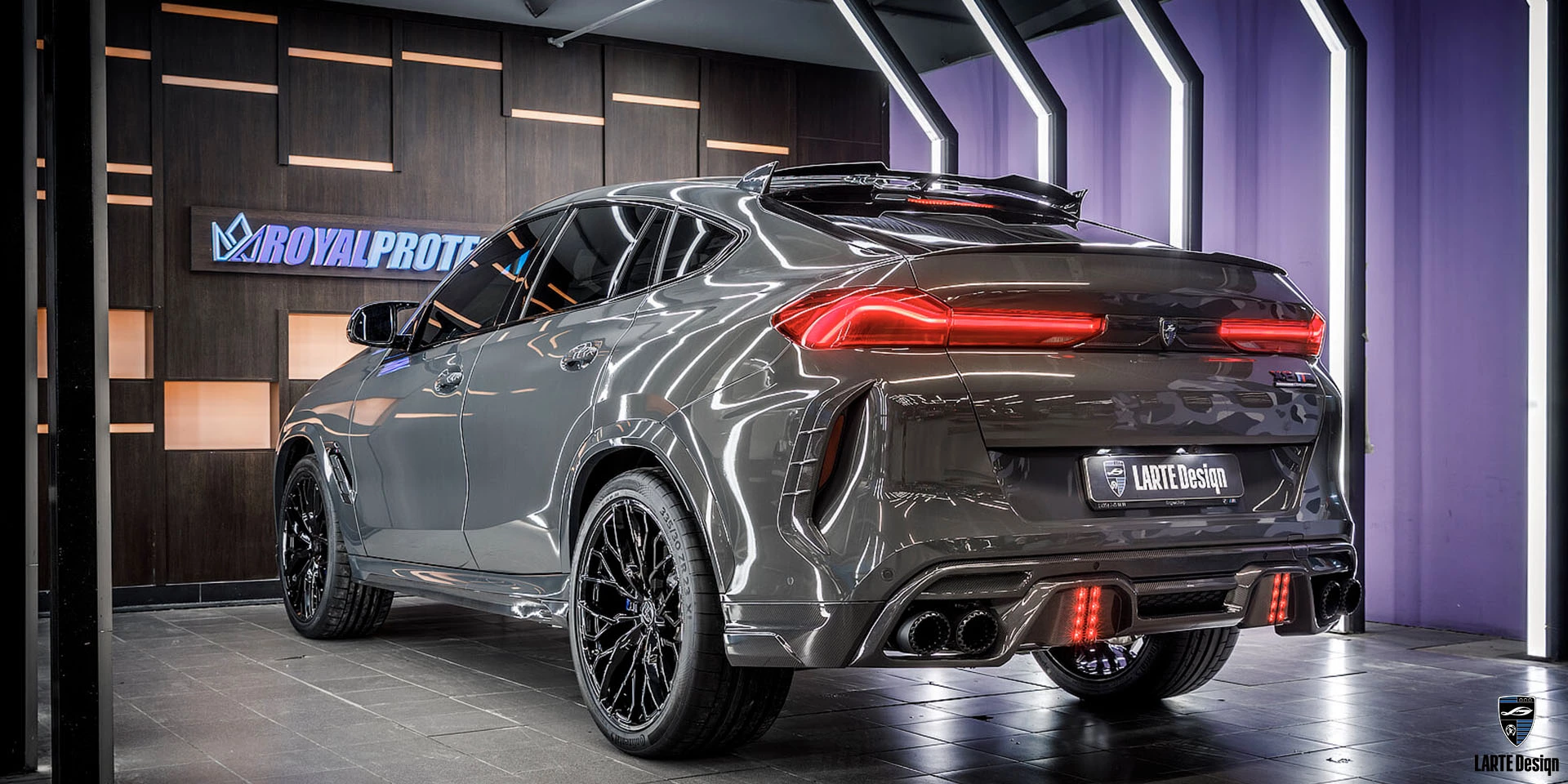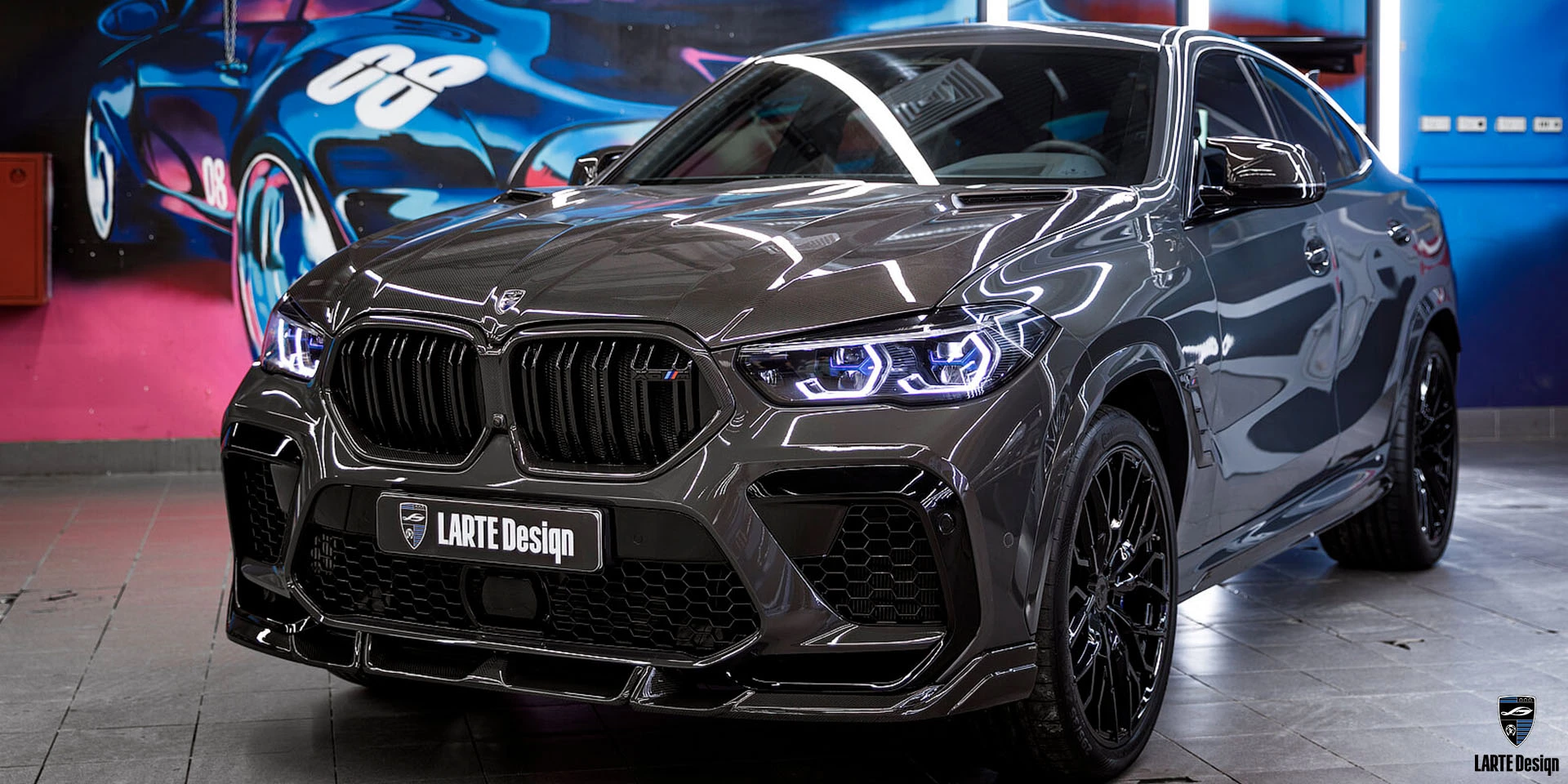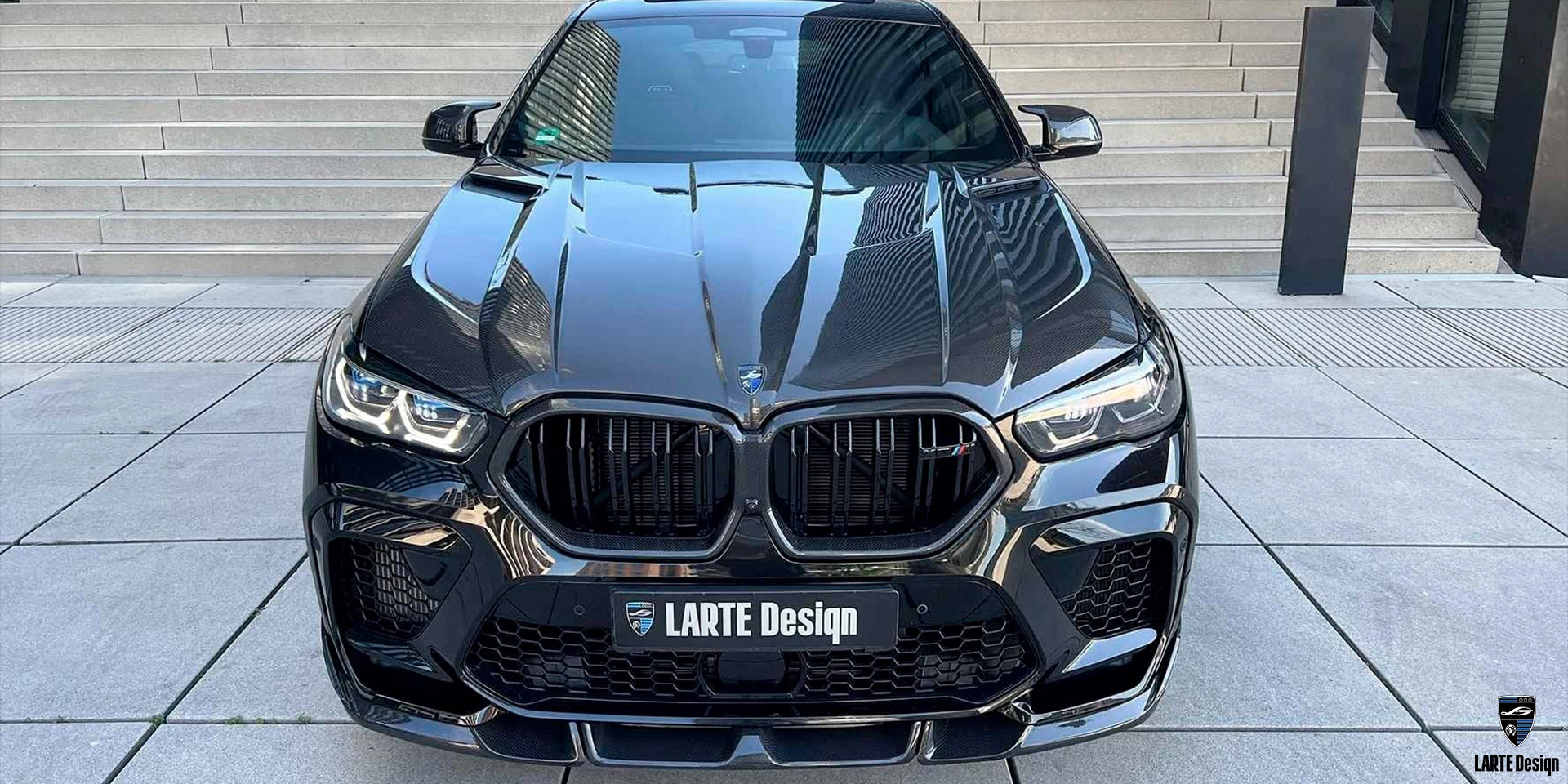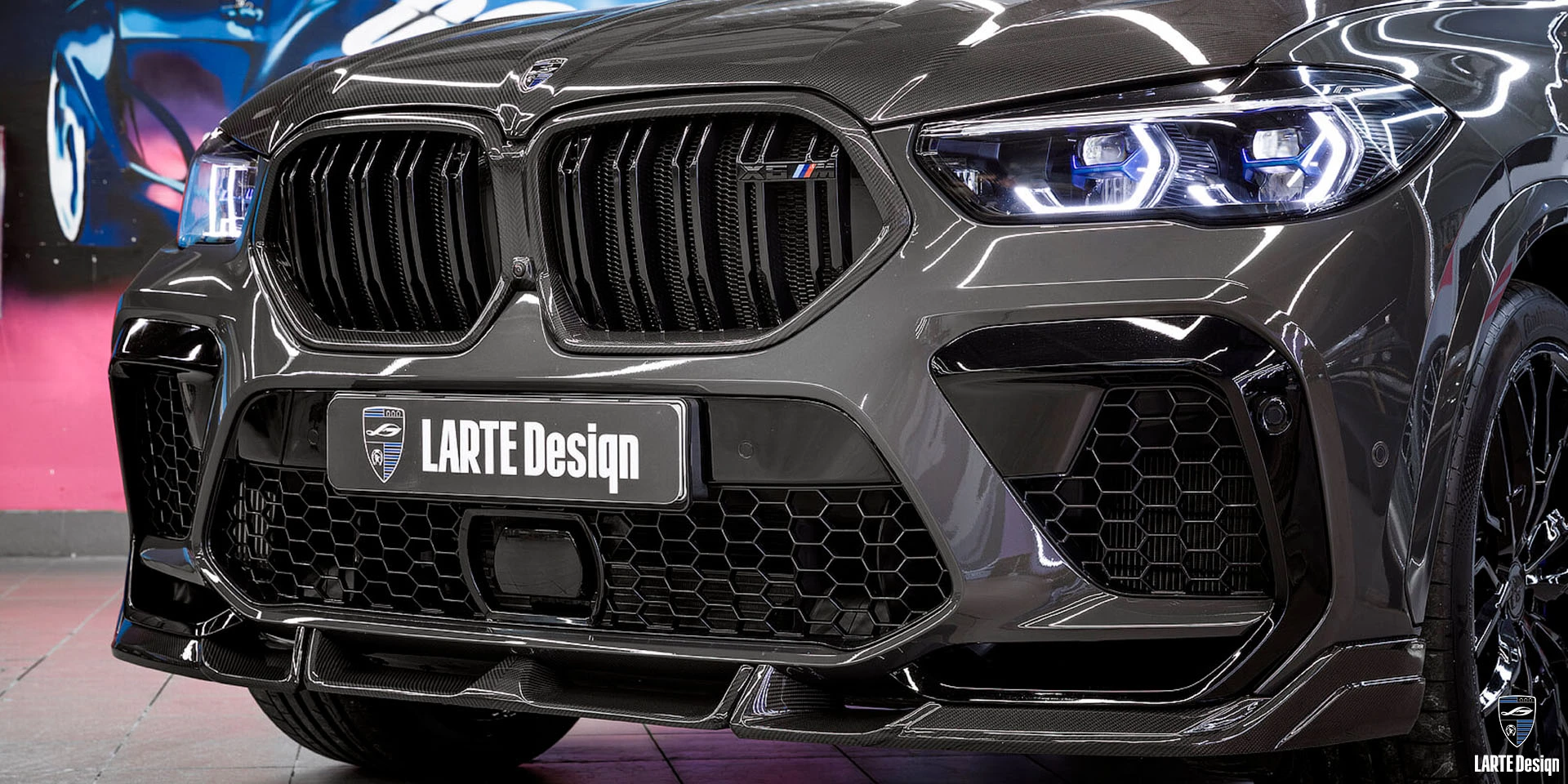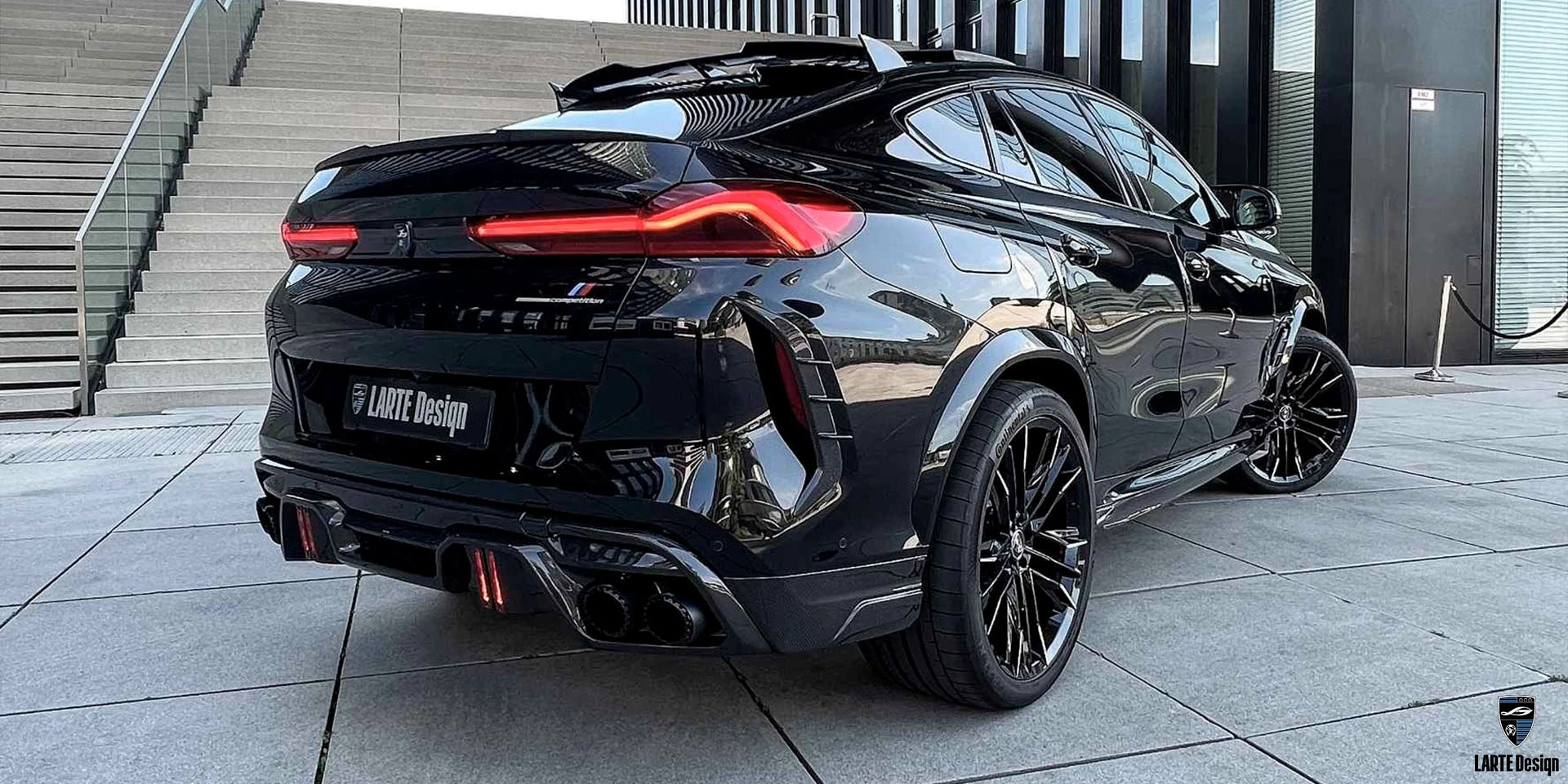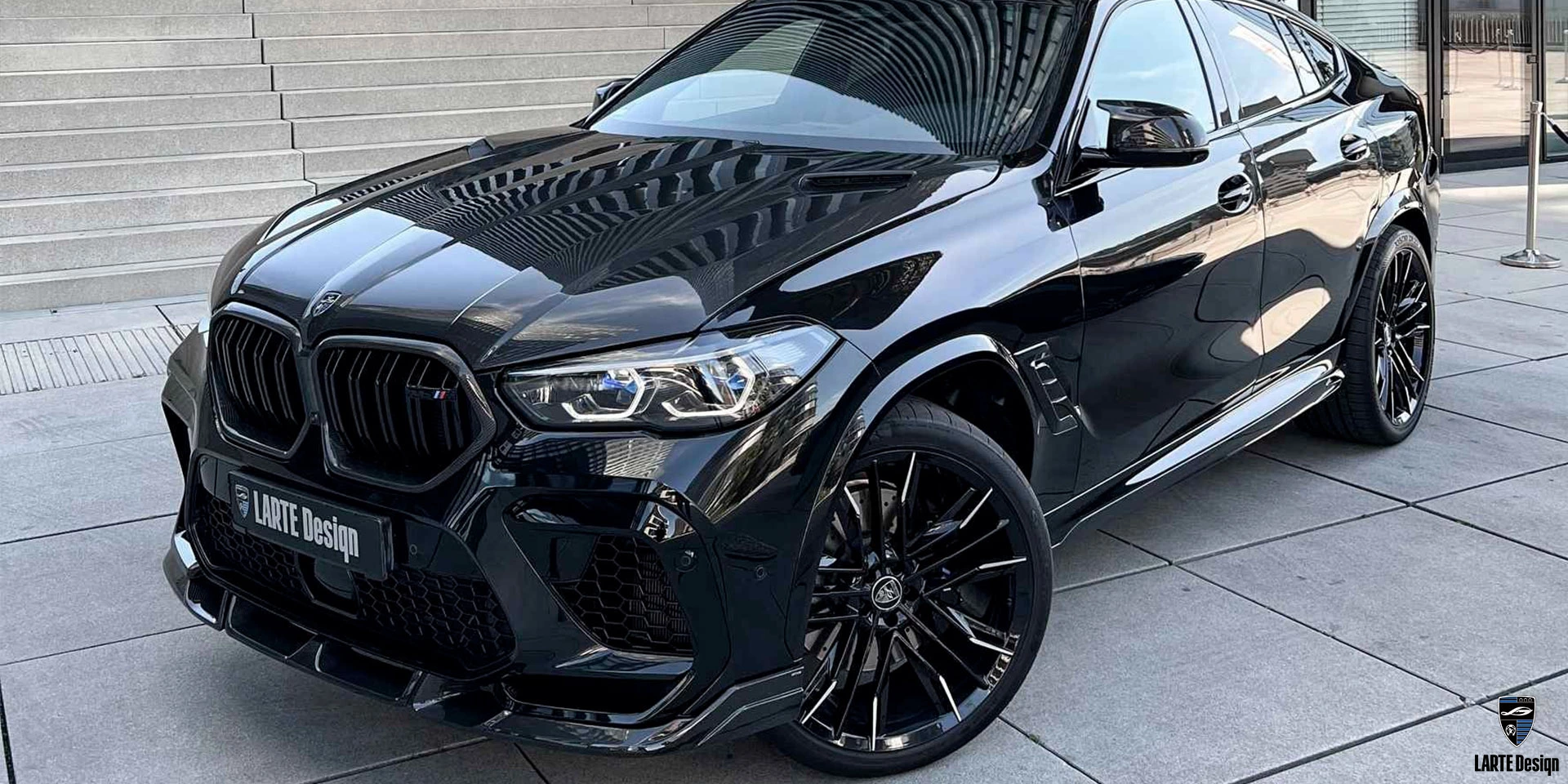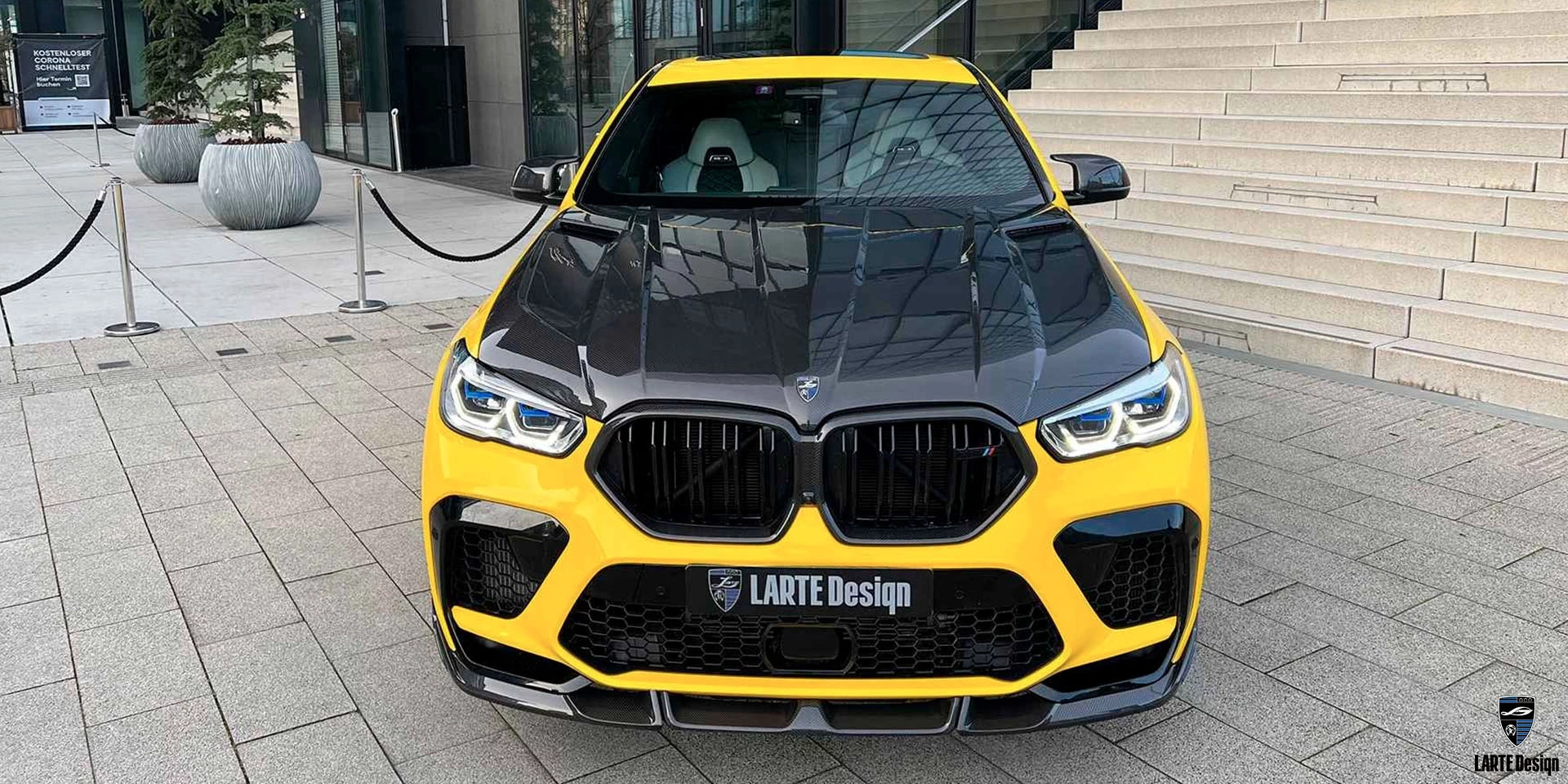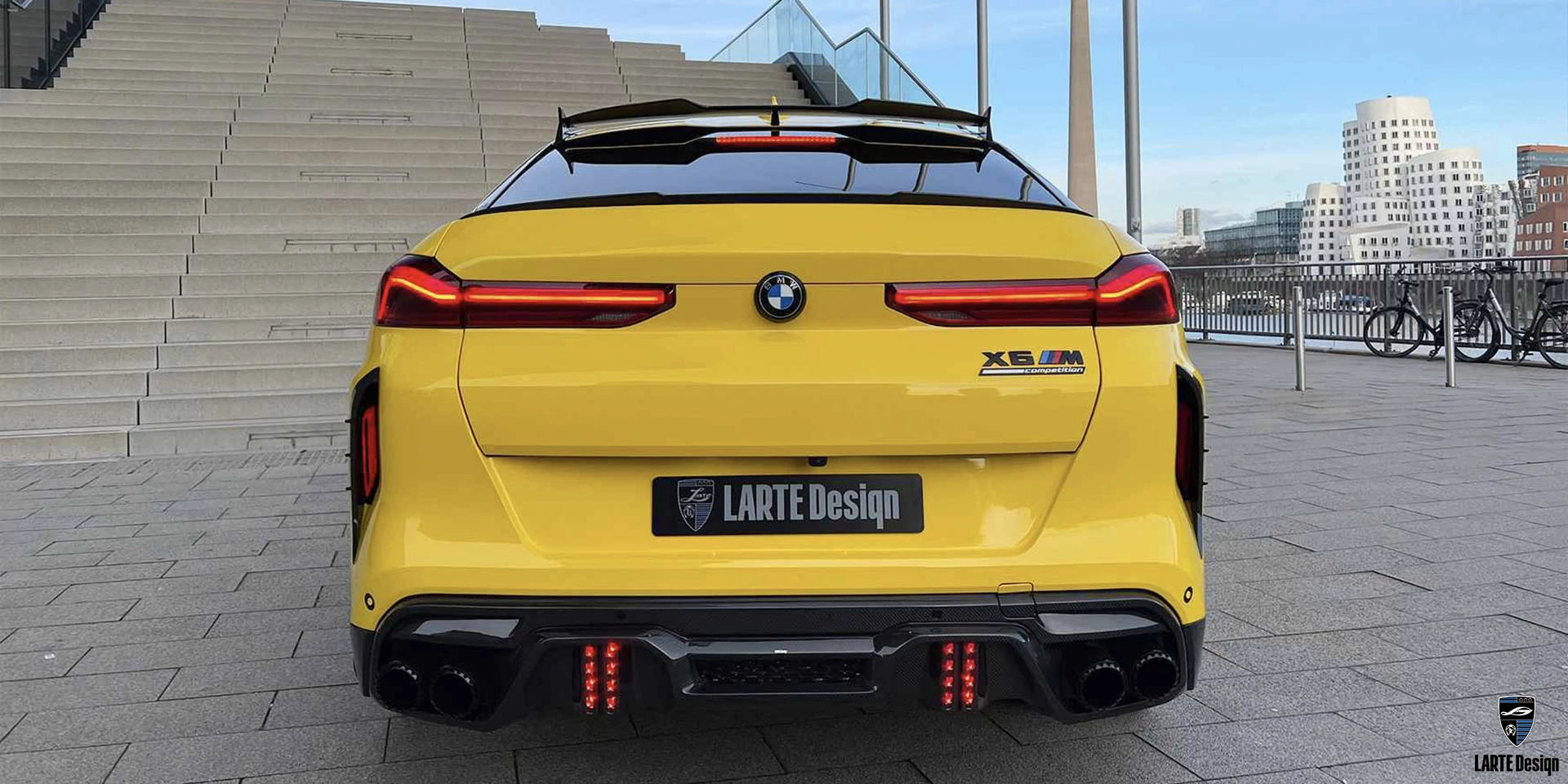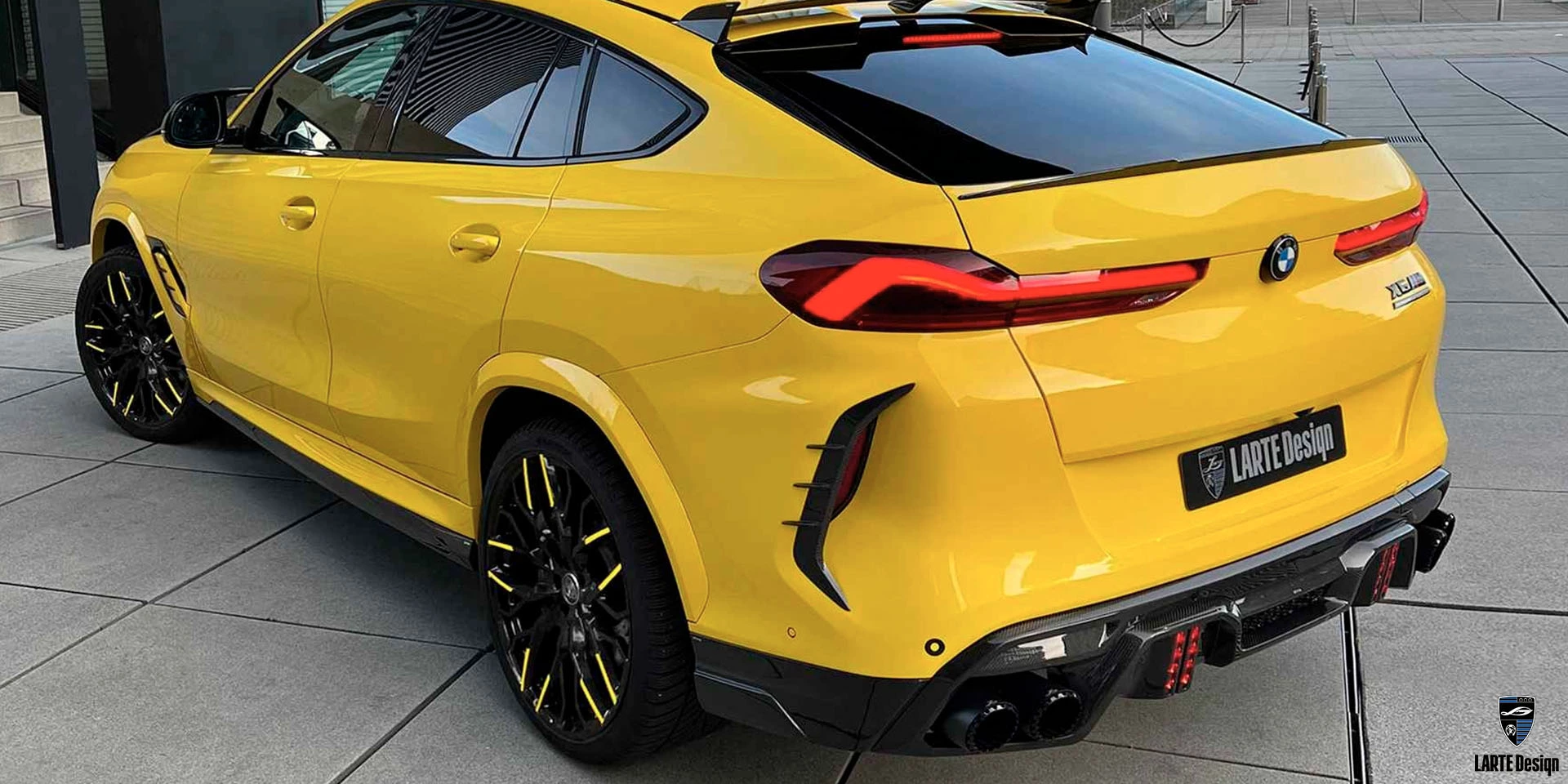 What kind of transformation awaits your BMW X6 M Competition?
The BMW X6 body kit by LARTE Design enhances the sportiness of the X6 M Competition.
The top version of the famous SUV has 625 hp. As a truly powerful player, the X6 M Competition creates high competition for one of the leaders in the segment - Lamborghini Urus. With similar speed characteristics, it pleasantly surprises with a more favorable cost. And the high ground clearance provides it with wider off-road capabilities compared to its competitor.
However, according to the owners of the X6 M Competition, the appearance of the car lacks the aggressiveness and brutality, which would correspond to its temper.
LARTE Design studio took in to consideration customer requests and presented the LARTE Performance package.
The all-carbon grille trim and full bonnet give the front of the car an impressive dimension.
Front bumper splitter makes the car sporty low, but only visually. The ground clearance of the X6 M Competition is not lowered, and off-road capabilities remain excellent.
The brutal diffuser, complemented by signature LARTE Design brake lights and exhaust pipes with aggressive cuts, promises an exciting adrenaline-filled sports driving.
The complexly designed spoiler further emphasizes the dynamic roof slope of the X6 M Competition.
Carbon fiber fender flares, mirrors and side sills link front and rear into one indivisible concept of style and power.
LARTE Performance body kit was created to make the BMW X6 M Competition more brutal, aggressive and sporty defiant!
Installed accessories do not void the manufacturer's warranty. All parts are in stock, 2 year warranty. For more information and purchase of a body kit, leave a request or call +1 (888) 830-33-68
9

Details

10 days

Delivery time

6 hours

Installation time
Get offer
Photos and videos of the BMW X6 M Competition kit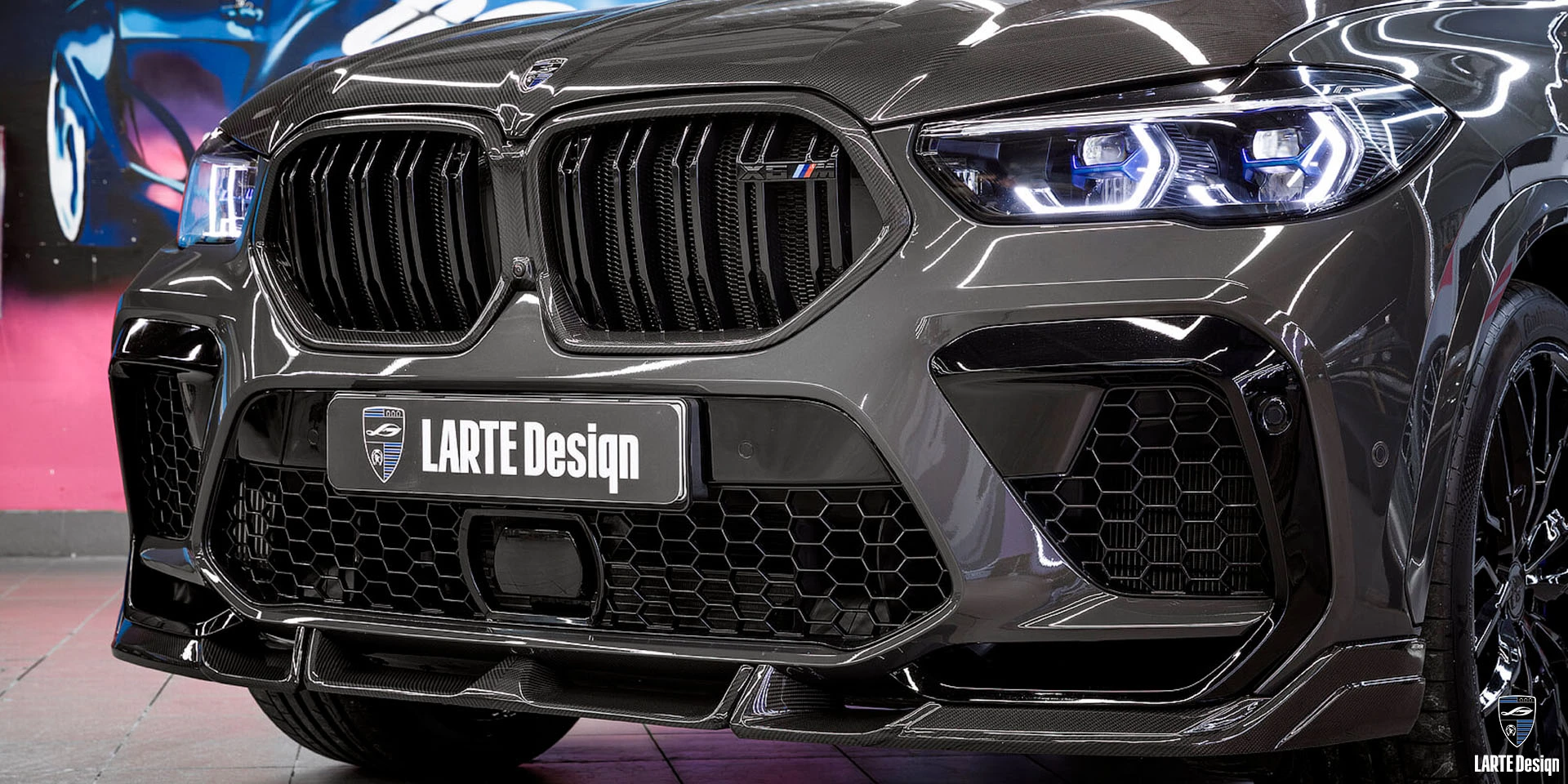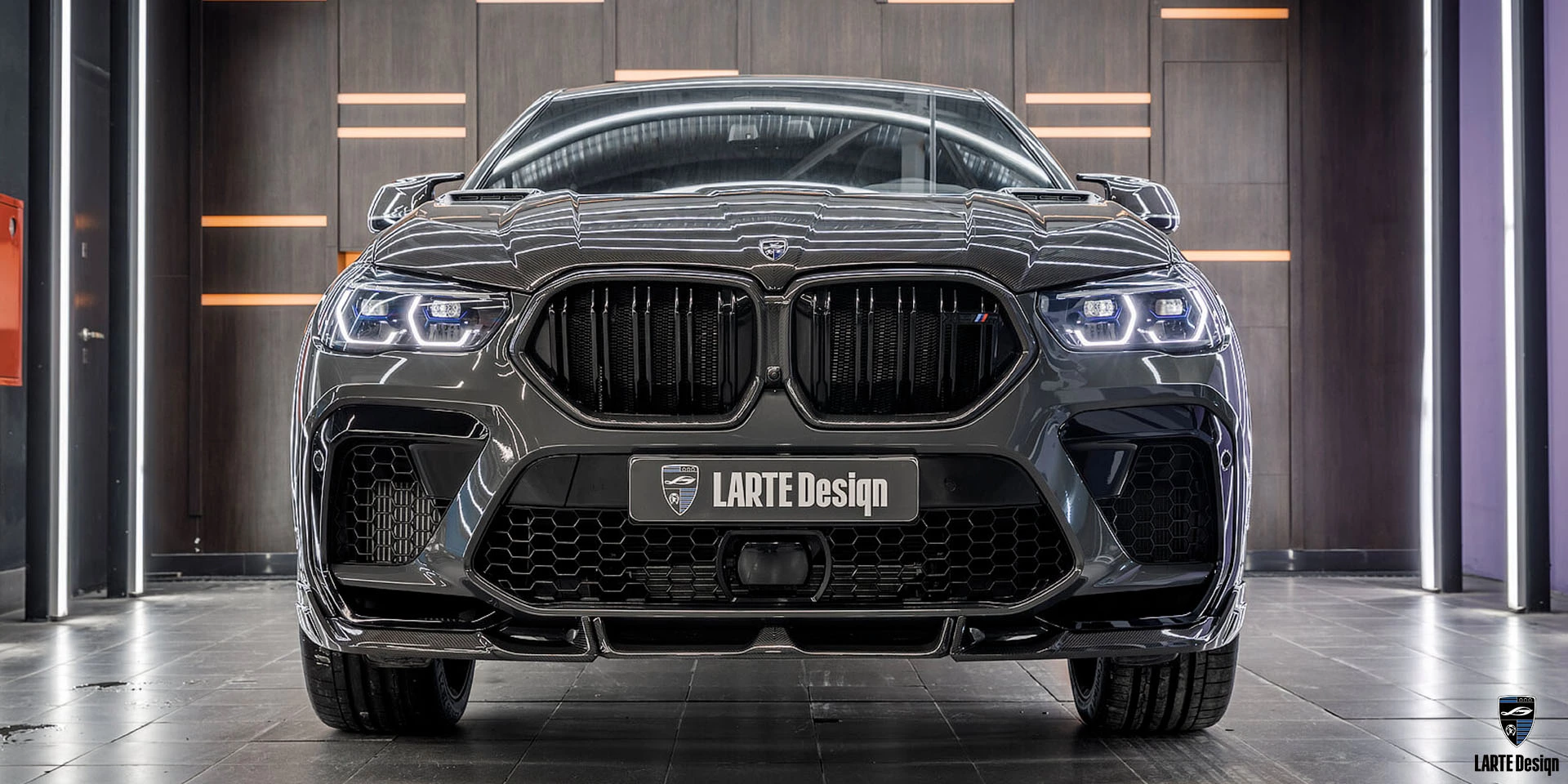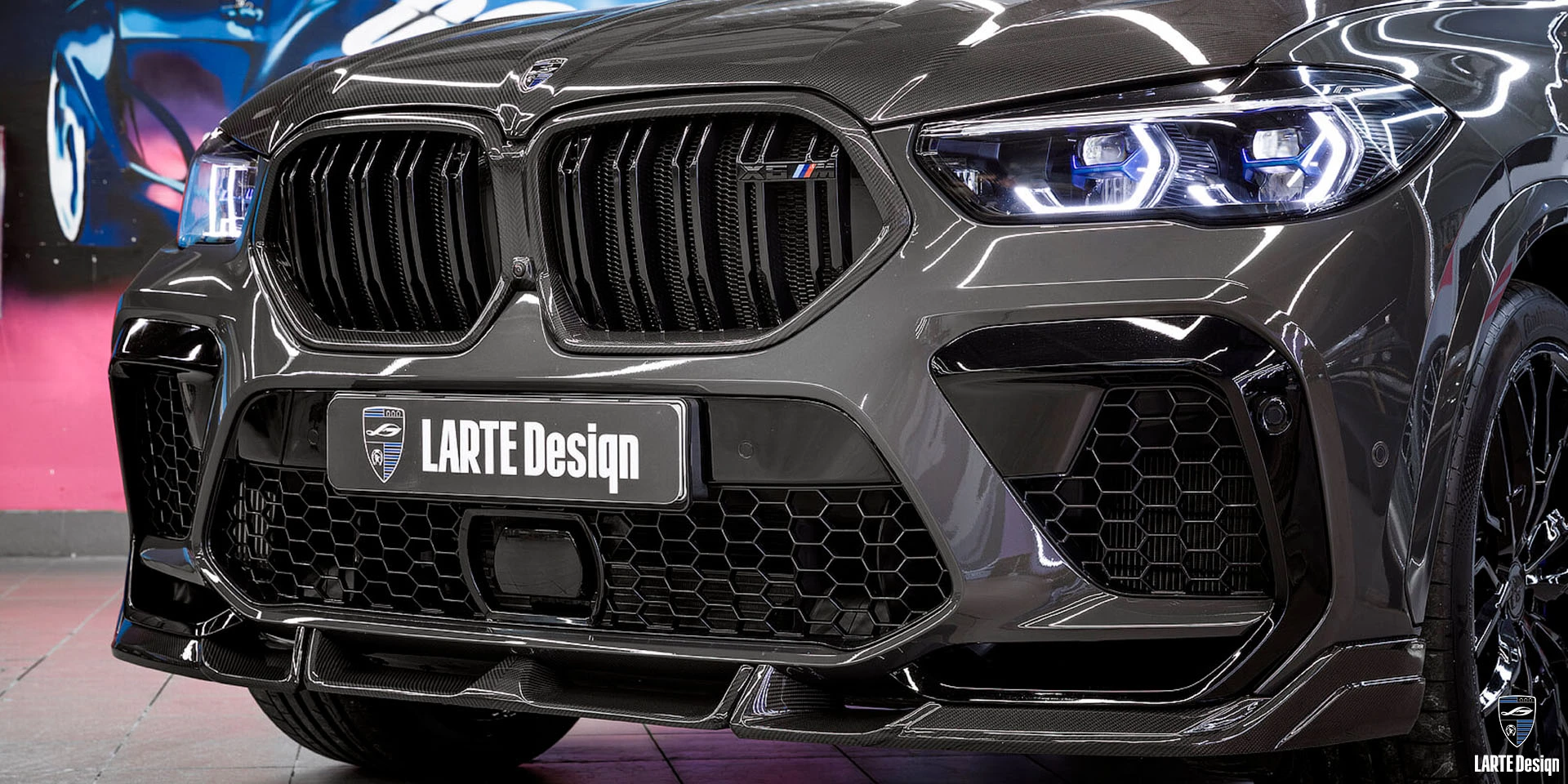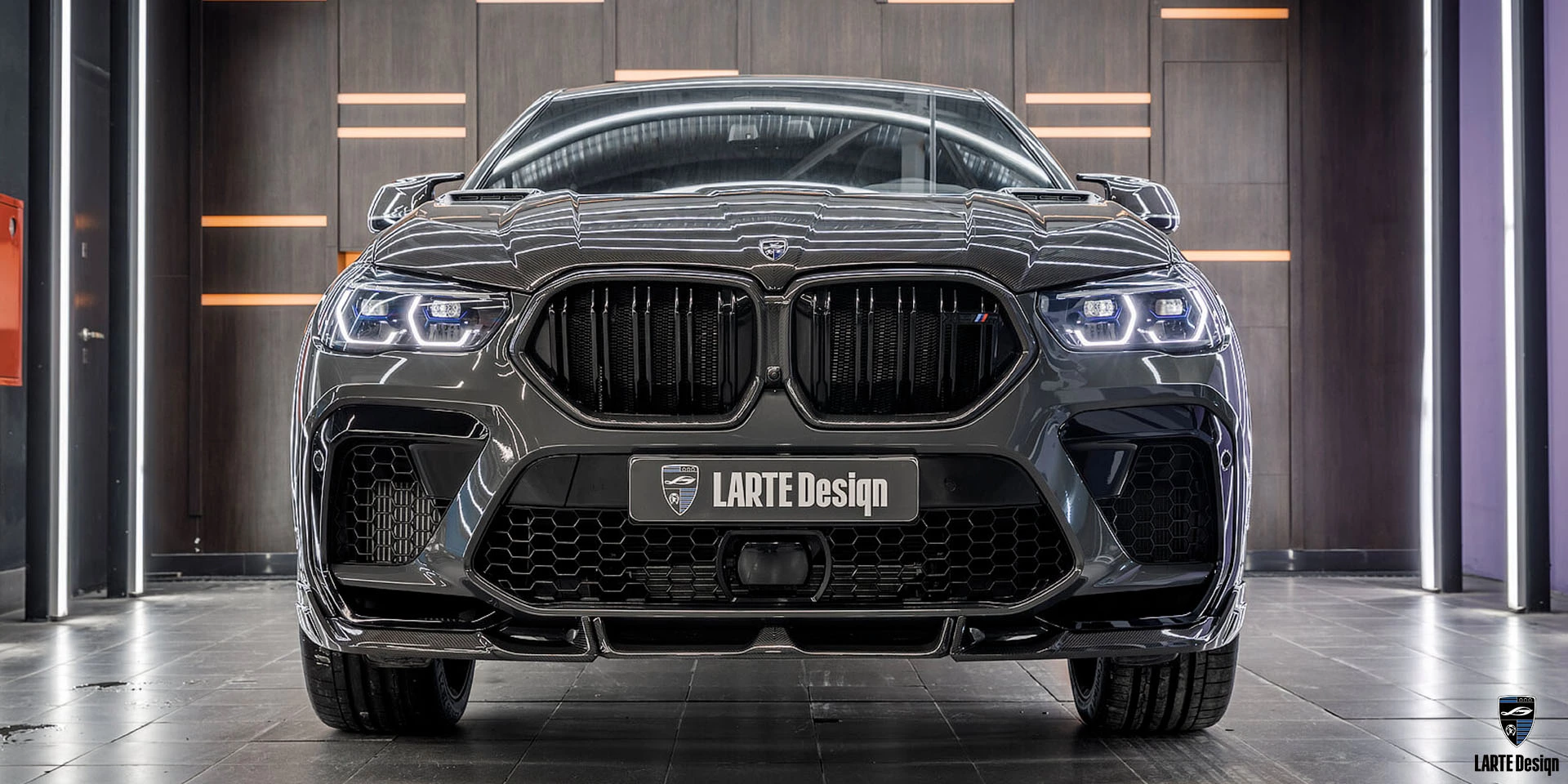 Get offer
How to get products by LARTE DESIGN
Choose the tuning kit




Contract

We will prepare a contract and issue an invoice for a payment matter. Our Sales Department requires 50 % deposit of the total amount to submit your requests.

Preparation and painting process

After we receive your deposit, production will begin. Parts would be getting ready for painting in a matching color, if needed.

Packing process

When the painting process completed and all the parts are totally dry, we carefully pack them for safety transportation.

Shipping

We expect to receive the full payment before shipping. Then we will schedule a pickup with reliable freight company to guarantee you a prompt delivery to the destination address.

Installation

At the point, when you finally received your order, you may arrange an installation process at the local workshop at your own choice, or request an installation with our authorized technician.