Body kit for Chevrolet Corvette: when appearance meets content.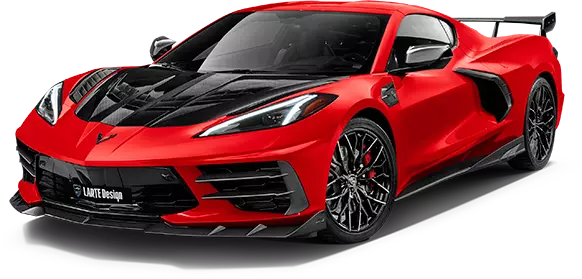 Corvette
Complects
Avatar

It has been designed to conquer any space. The striking AVATAR tuning kit fits Chevrolet Corvette c8 2020 - 2022/2023 models.

36

Details

14 days

Delivery time

10 hours

Installation time

Learn more
Sporty body kit on a grand scale.
Chevrolet Corvette body kit by LARTE Design. Corvette body kit is an amazing opportunity to make your Corvette with the C8 body even bigger, stronger and sportier. Order your Corvette body kit online at LARTE Design online store, because only you know what your car is missing. You can fully rely on the specialists of LARTE Design and buy the whole outfit, or you can choose just a few details to your taste, which will accentuate the strong points of your Corvette. Combine the accessories, select the materials and enjoy the creative process of creating a unique sporty look for the Chevrolet Corvette.
Chevrolet Corvette body kit by LARTE Design - the same Corvette, but on a different scale!