Presentation of the Black Crystal design project for the Mercedes-Benz V class in Geneva
The future of luxury business trips with new LARTE Black Crystal V-Class. Tailor-made van might be the best choice for a business trip because it can offer the comfort level of a premium private plane. This is impressively demonstrated by the LARTE Black Crystal, which was shown in Geneva at the famous Motor Show from 3 to 13 March 2016. The van, which is based on the Mercedes V-Class, is the perfect companion for long-distance trips, VIP-shuttling or management level meetings.
It offers much space and the ultimate level of comfort. The improved car is called Black Crystal and pays homage to the identically named Mercedes GL-Class by LARTE Design. Like a precious diamond, the V-Class with the tuning package attracts attention with its expressive and unique body design, refined performance and accurate lines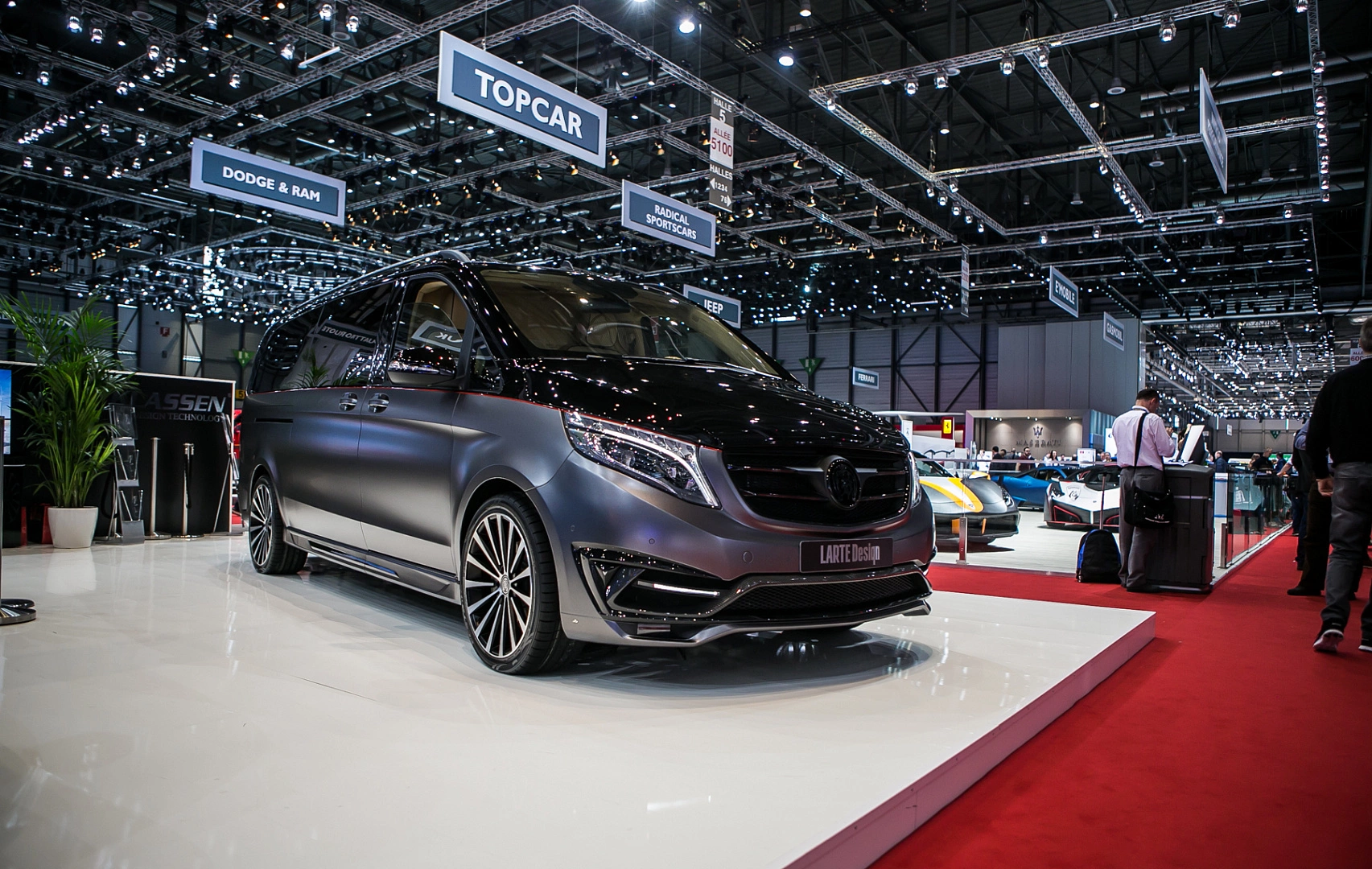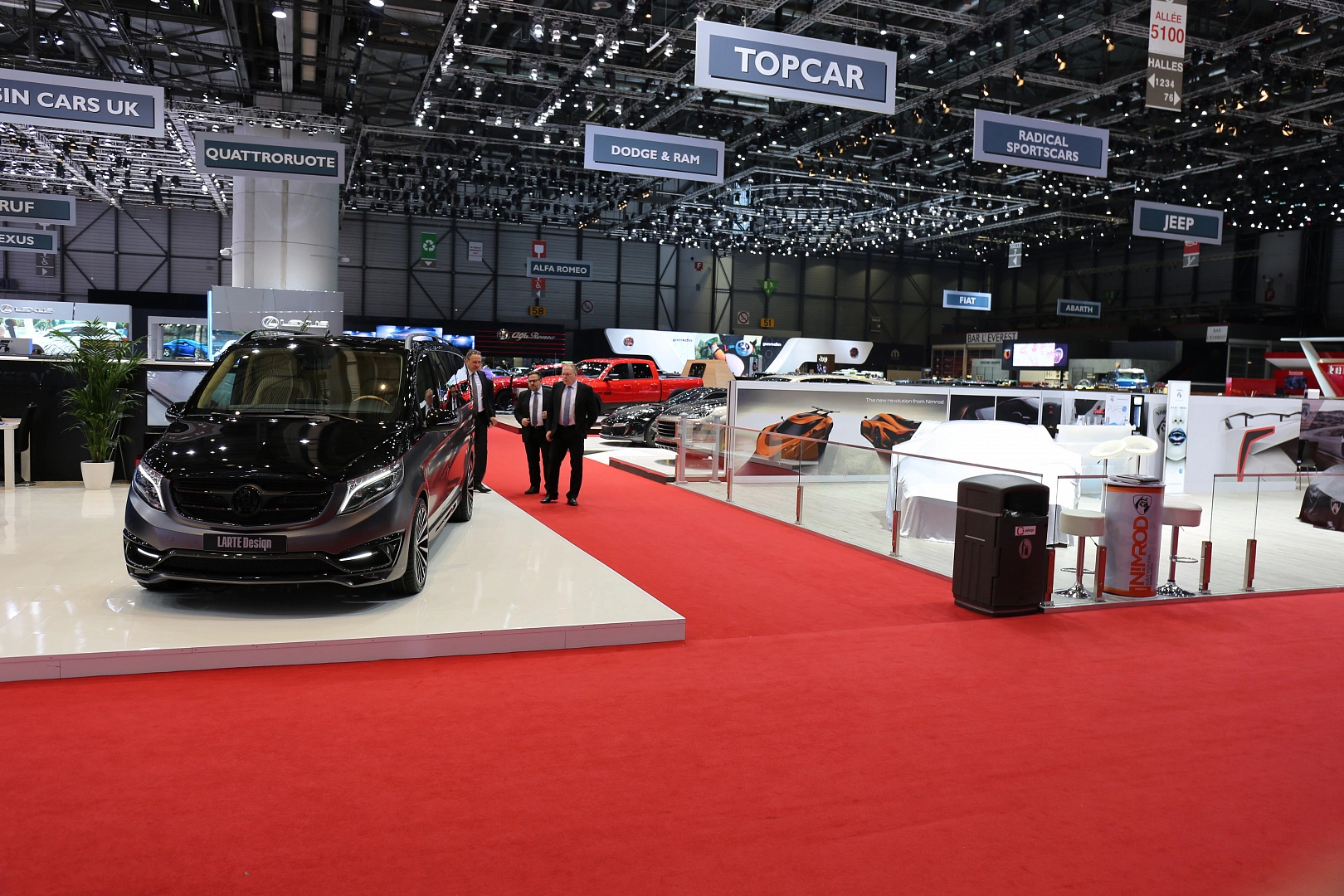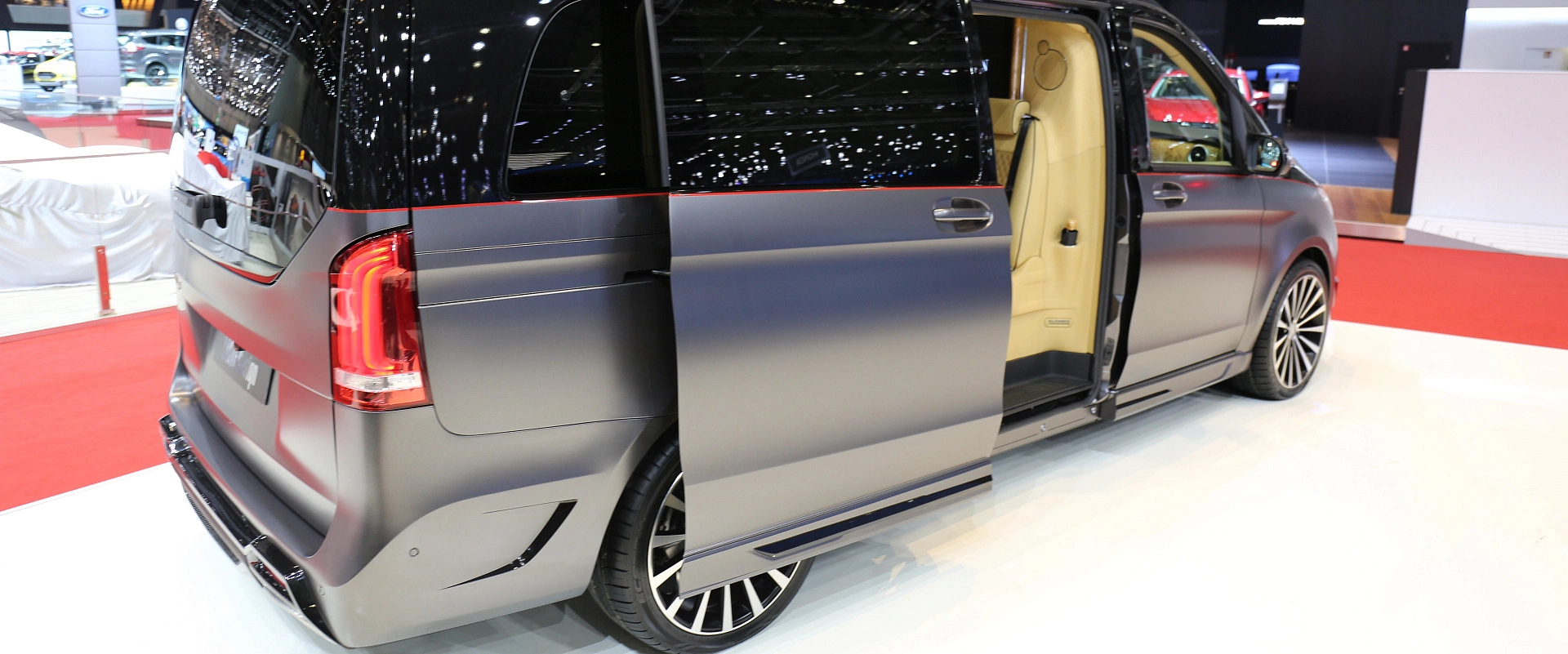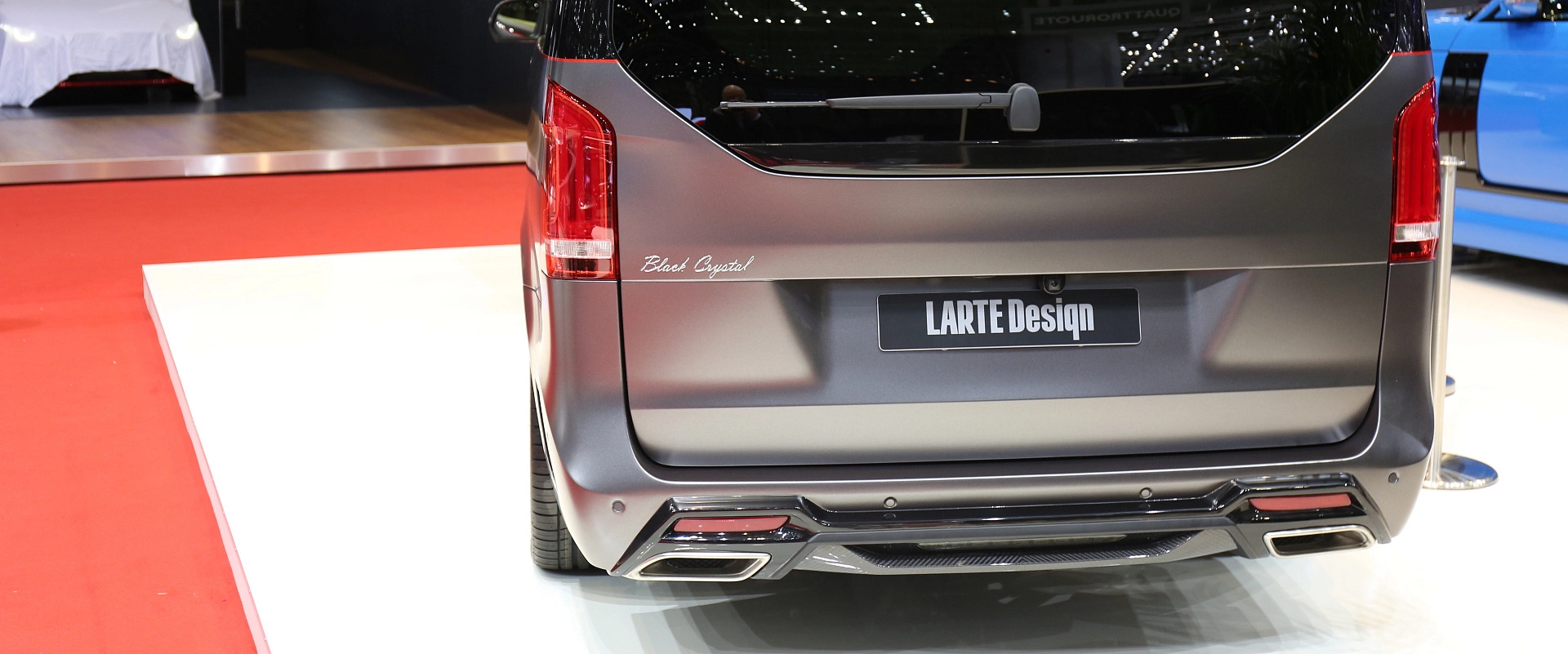 Project history
This unique tuning kit features brand new front and rear bumpers made out of composite materials and carbon, and the front bumper even includes a pair of inlaid crystals, hence the name. Another interesting addition comes in the form of fog lights with dual LED daytime running lights, but we shouldn't leave out the brand's logo – a horseshoe that sits proudly at the middle of the front grille. Inside, exquisite leather elements and a plethora of amenities make sure that the driver and passengers are treated like VIPs. We're talking minibars, comfort seats, advanced lighting systems, state-of-the-art electronics and advanced communication systems
Thresholds
The addition of special side sills help to connect the front and rear bumper pattern and, importantly - allow the interior space of the doorway to always stay clean!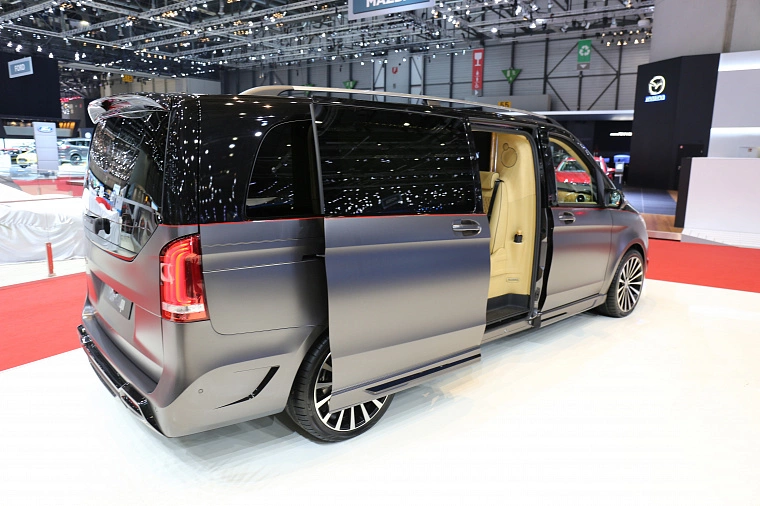 The logo LARTE
The grille is decorated with a logo with a branded horseshoe Studio, as a symbol of good luck and amulet,perfectly fit into the overall design concept of the car business.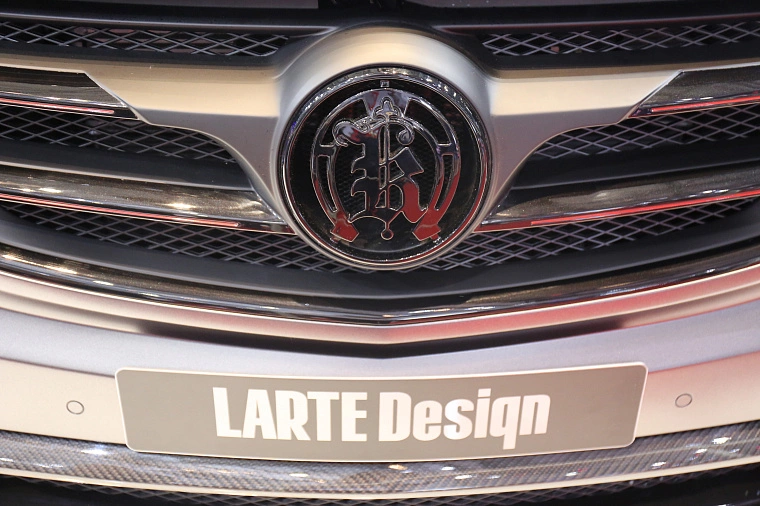 Additional LED optics
Fog lights dual optical element included with the standard option of the company, LED running lights.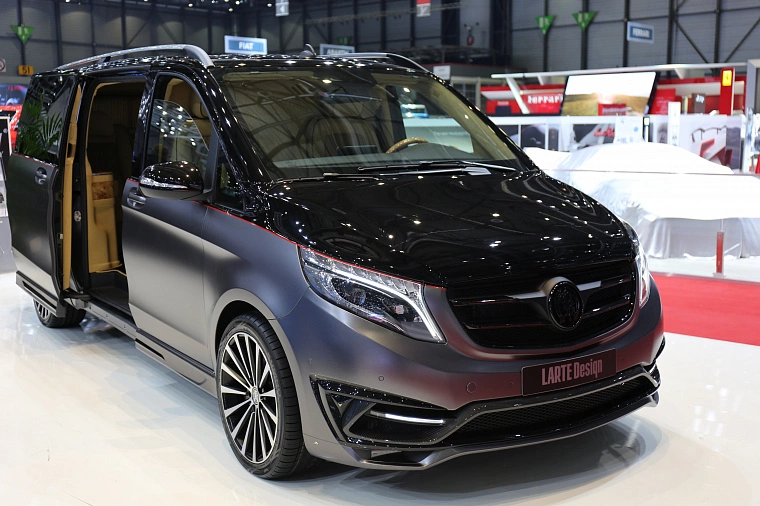 Swarovski crystal
The front bumper is inlaid with two SWAROVSKI crystals, symbolizing the name of the tuning package. Immenno crystal served as the basis for creating a sketch of the design of this car.